It was cool this morning – so cool that the Hudson was steaming.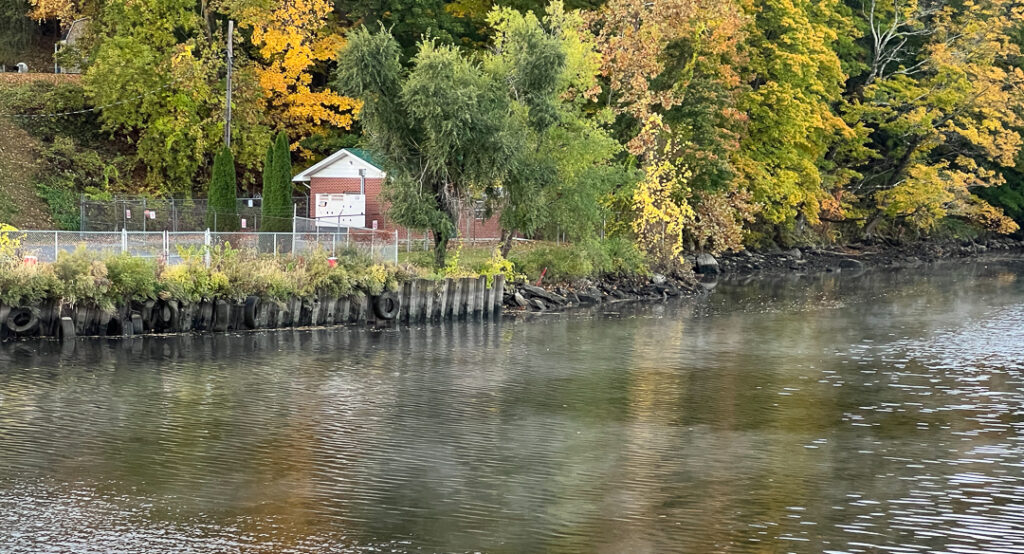 There was a group of rowboats tied up near the ship, and liked the way they looked in the early morning light.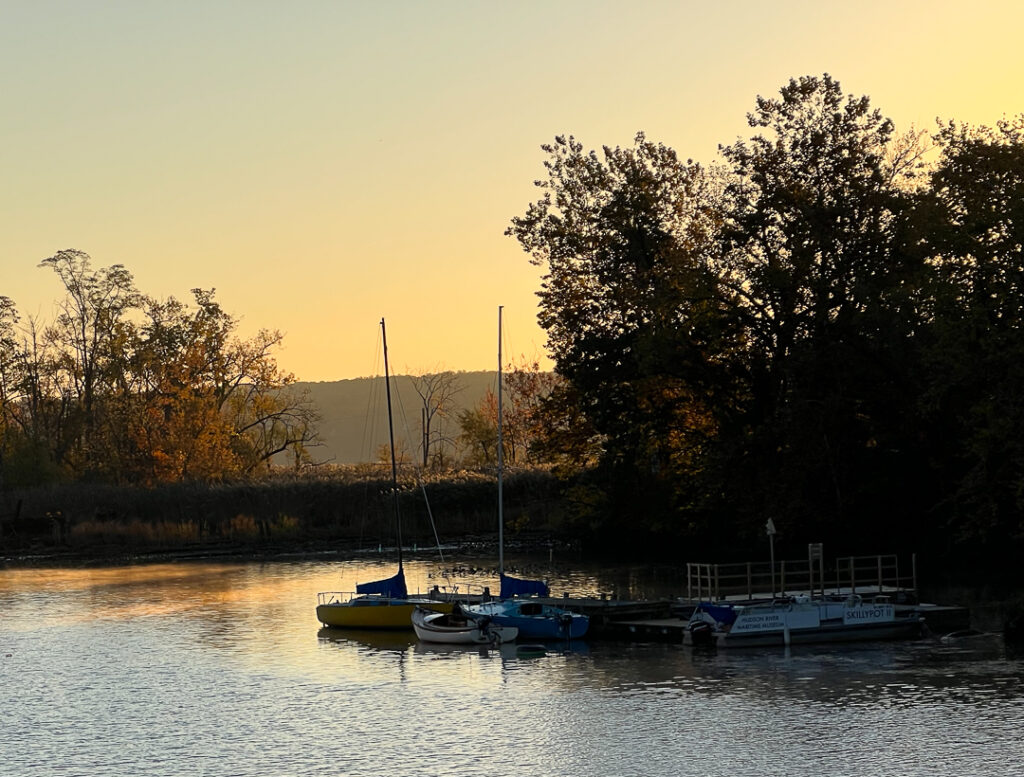 There was only one excursion planned for this morning, a tour of the Home of Franklin Delano Roosevelt. It was sold out weeks ago, but Hannah, our cruise director, suggested that we go out to the bus in case anyone didn't show up. Six of us were out there, and there was space for all of us. Forty-five minutes later, we were outside FDR's house, Springwood.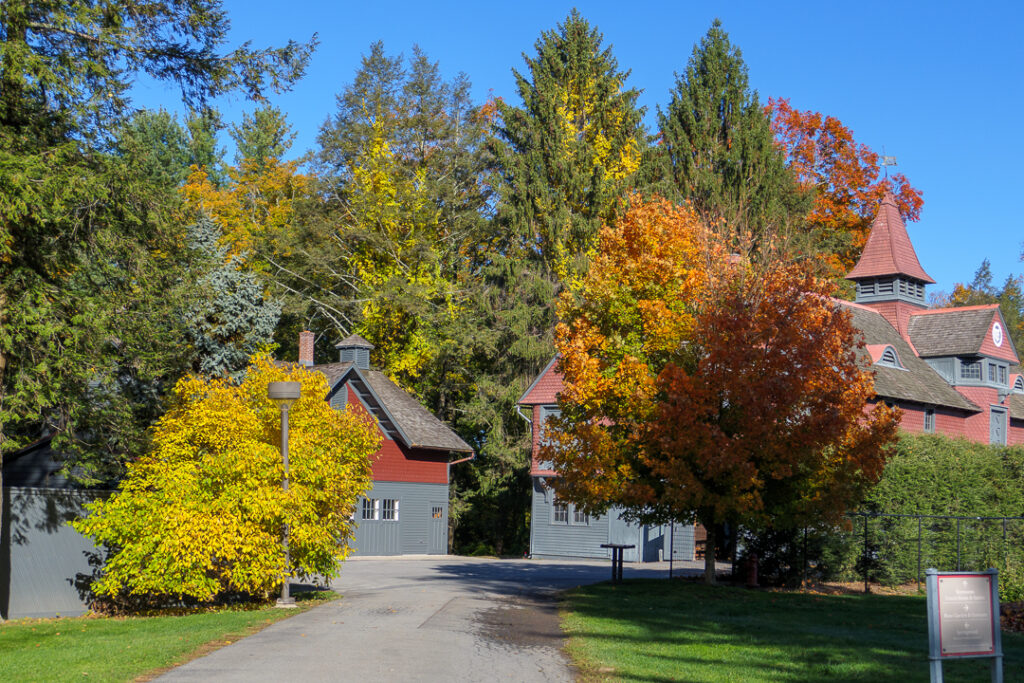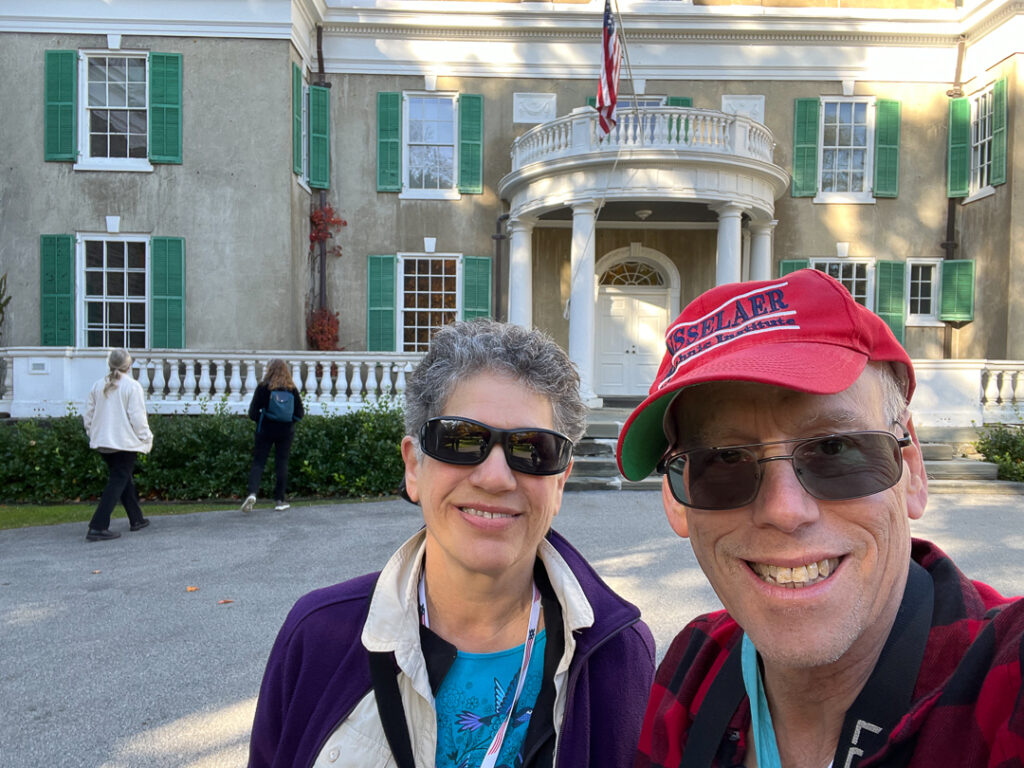 We had a guided tour of the mansion; the room which impressed me the most was FDR's library. I wish we had the space for a library like it!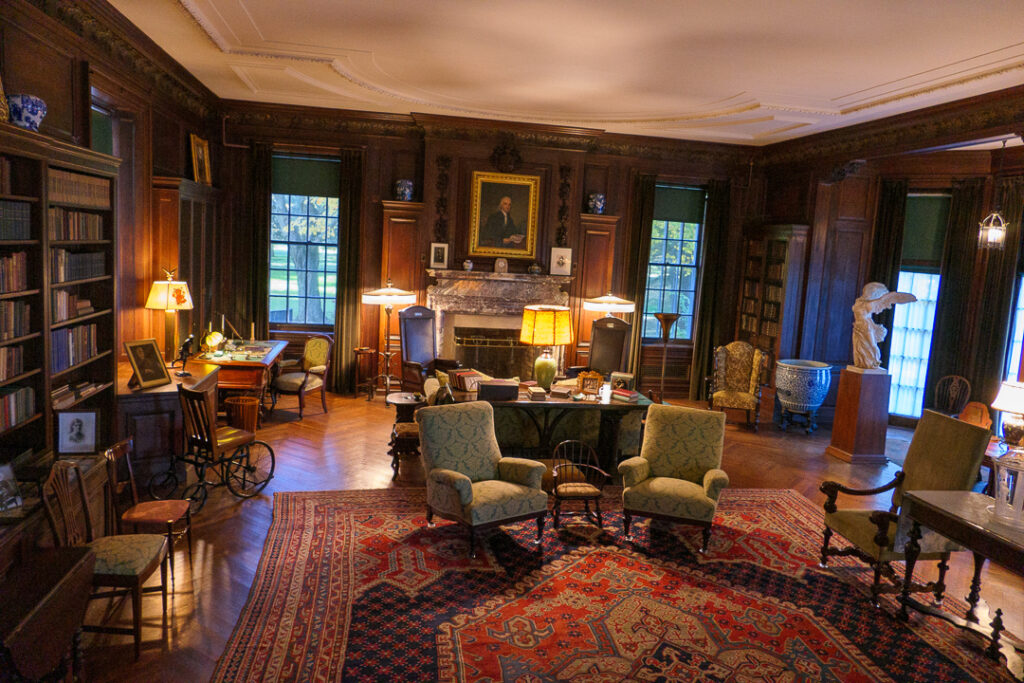 After the tour, we had a little under an hour to explore the rest of the park, including the gravesite and the Presidential Library and Museum.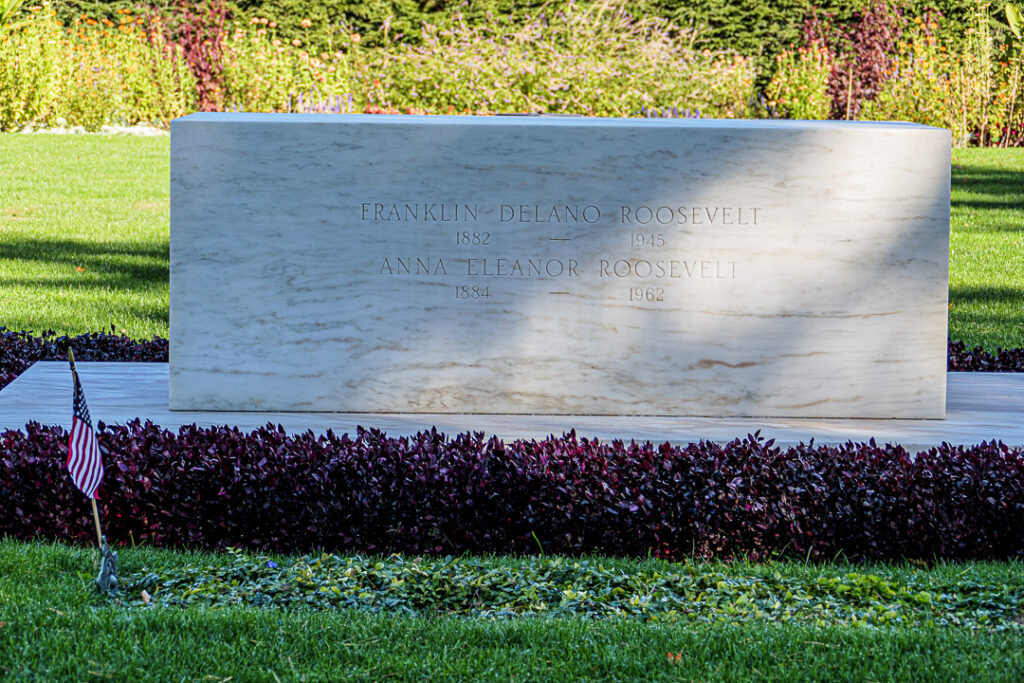 There was far too much to see in the Museum in the time we had available – we got as far as the end of FDR's second term before we had to go back to the bus. There was just enough time to look at the foliage.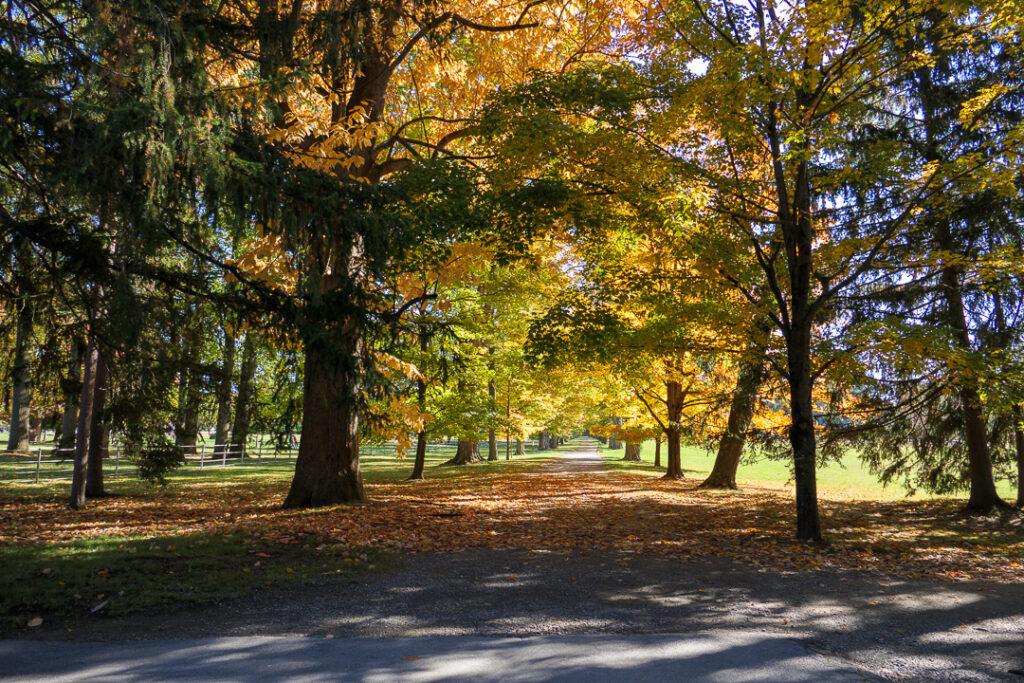 We returned to the ship and had a quick lunch, then got back on the bus to go to the Vanderbilt Mansion. Again, there were a lot of wonderful trees to enjoy.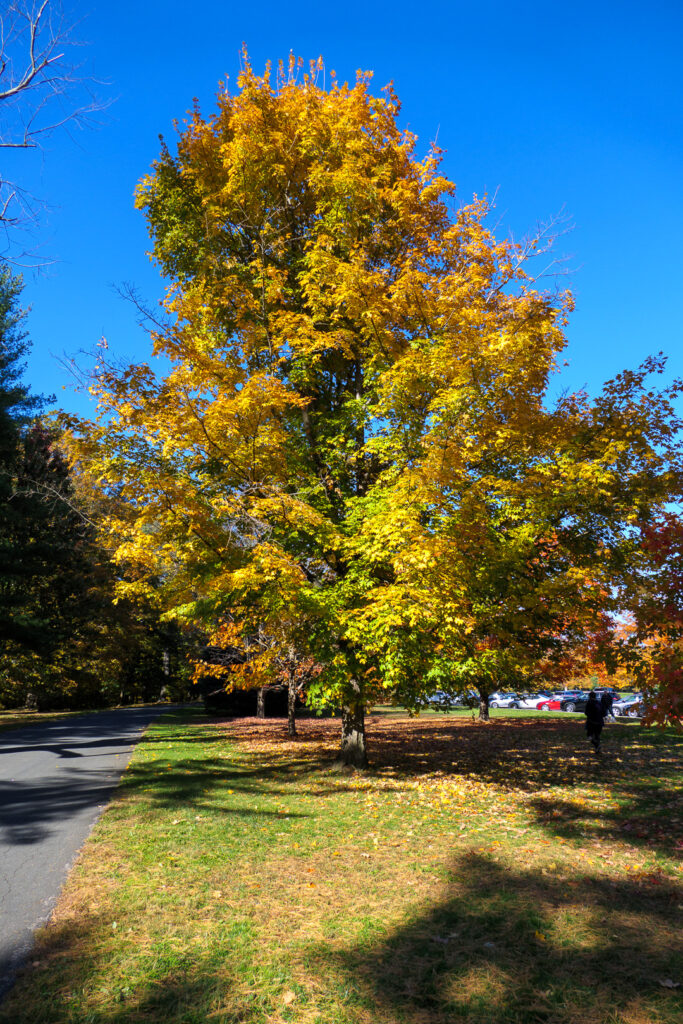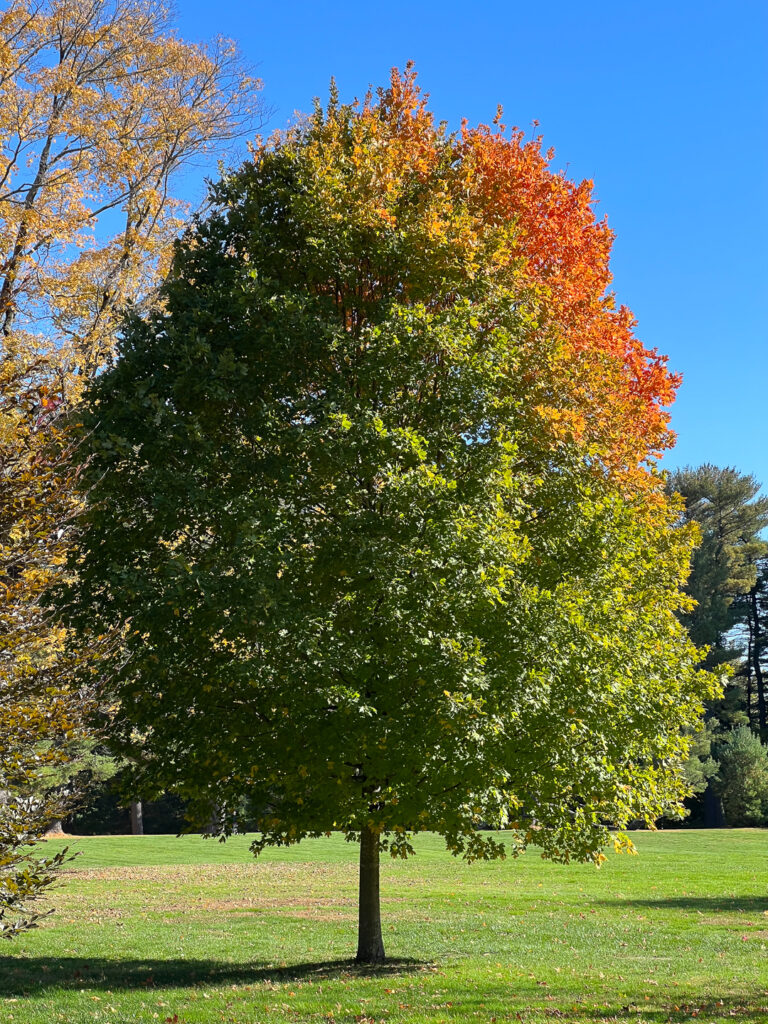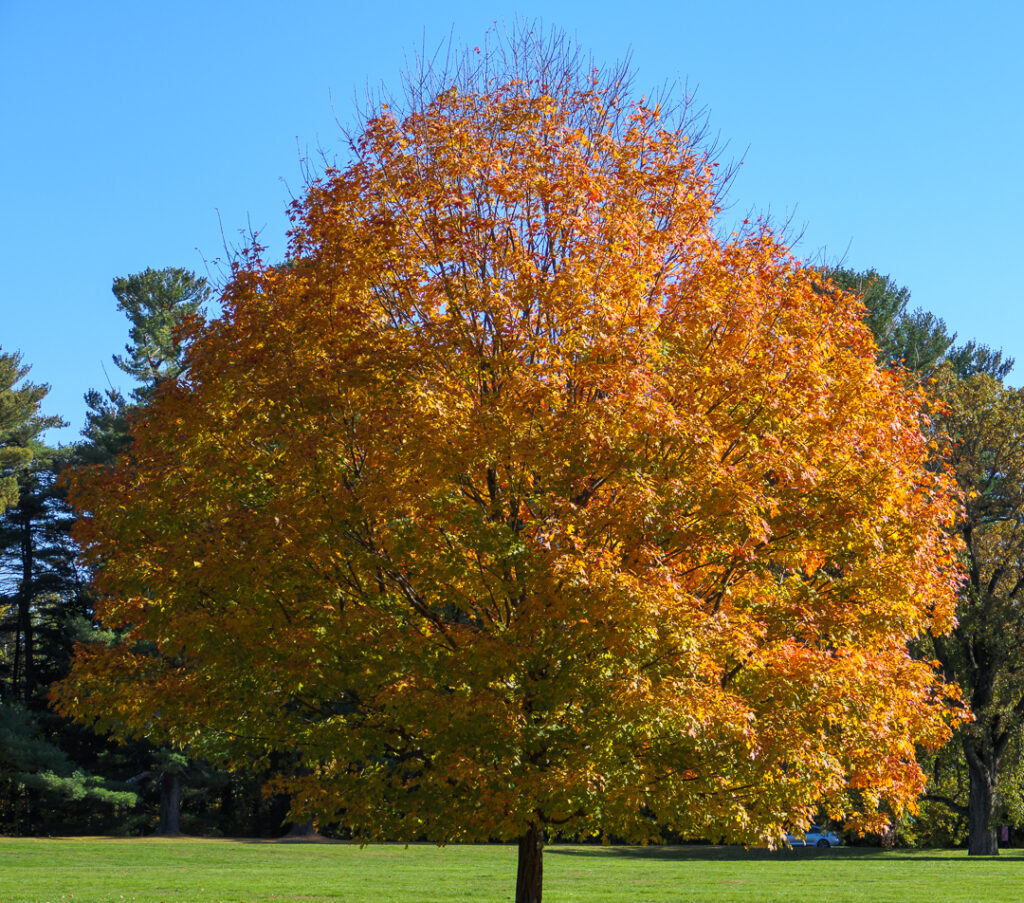 The mansion had a wonderful view of the Hudson.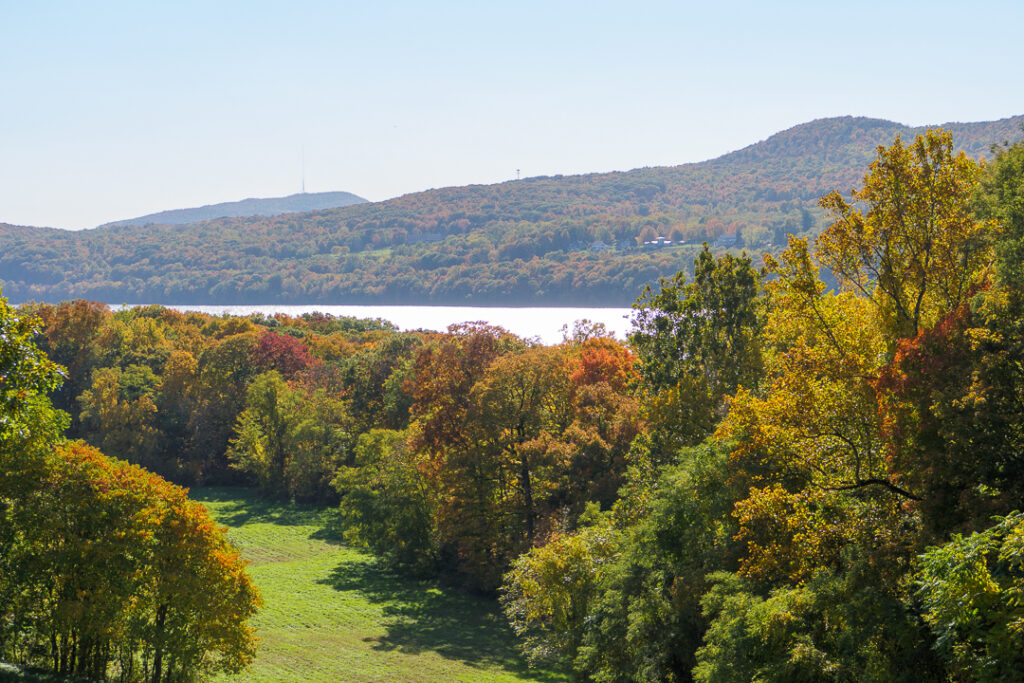 The mansion has 80 rooms – but most of the time, the only inhabitants were the owners (Frederick and Louise Vanderbilt; he was the grandson of Commodore Vanderbilt, the founder of the New York Central Railroad) and their servants.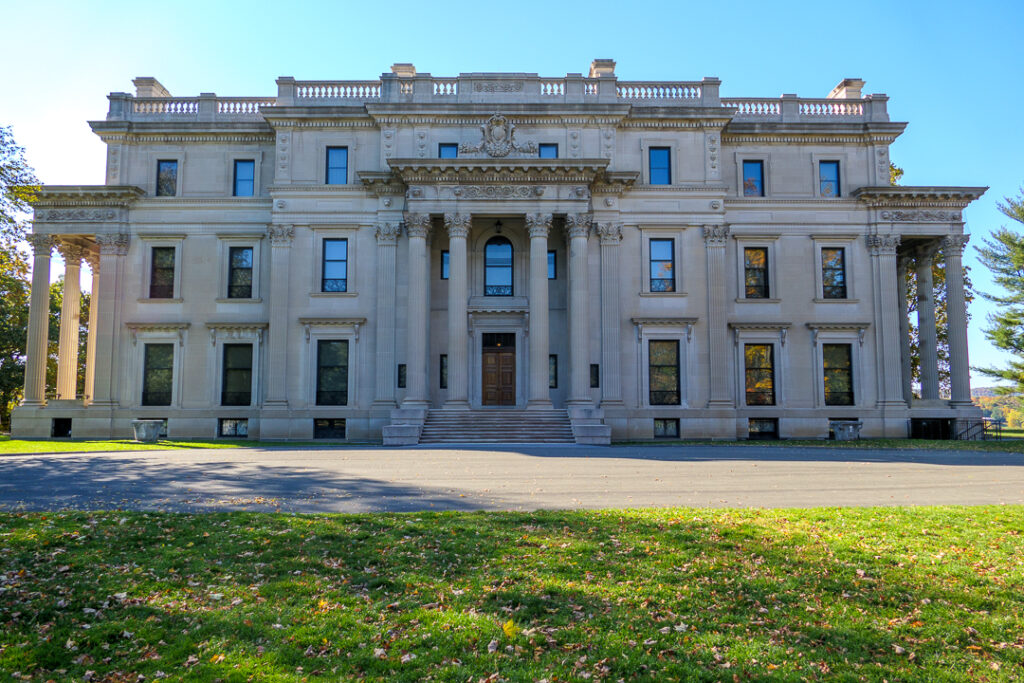 Vanderbilt ran the estate and the farm from his office/den. He had a "real" office at Grand Central where he took care of business; he was a director of twenty-two railroads when he died (can you say conflict of interest?). Unlike most of the rest of his generation, he actually increased his fortune instead of spending it.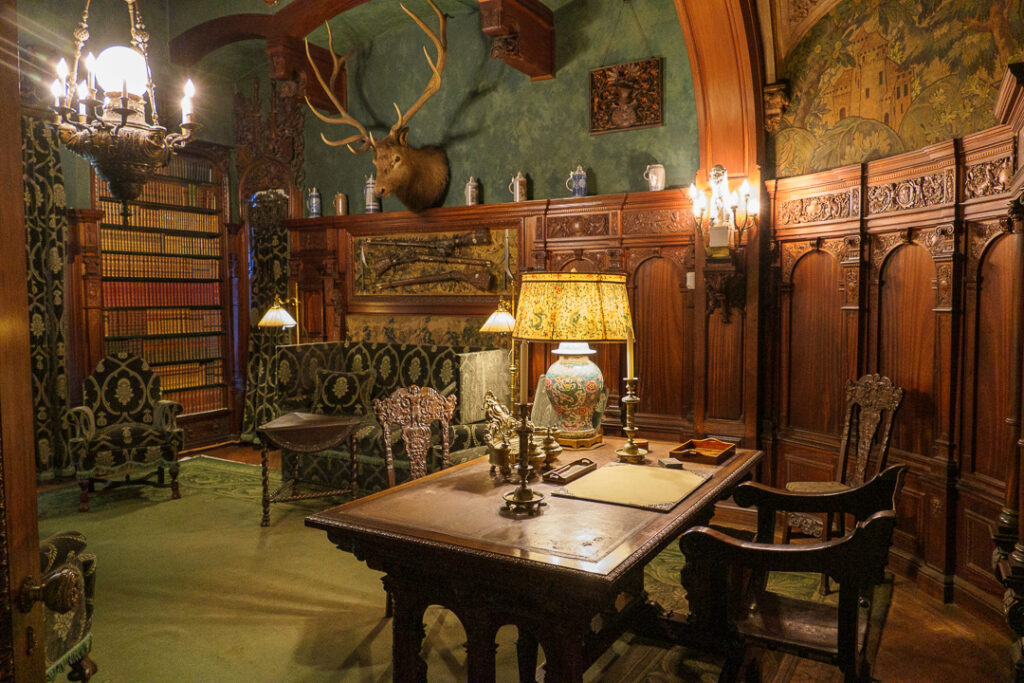 He and Louise were childless; he left the bulk of his estate, including the mansion, to a favorite niece. She didn't want the mansion and sold it to the US for one dollar so it could become a park, complete with many nice trees.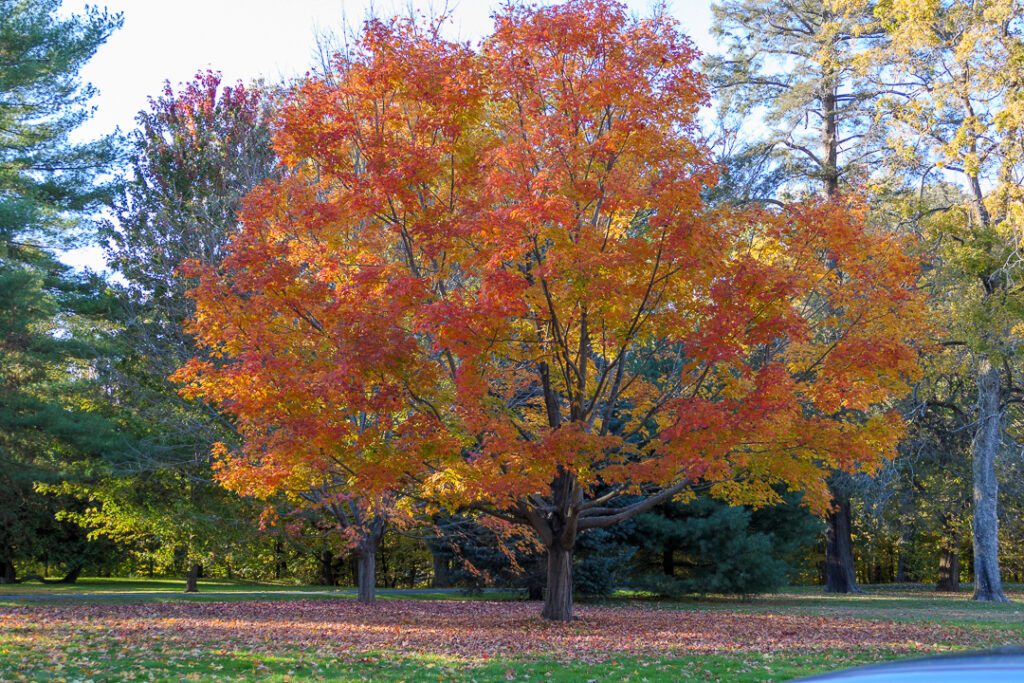 The drive back to the ship took us past some interesting geology.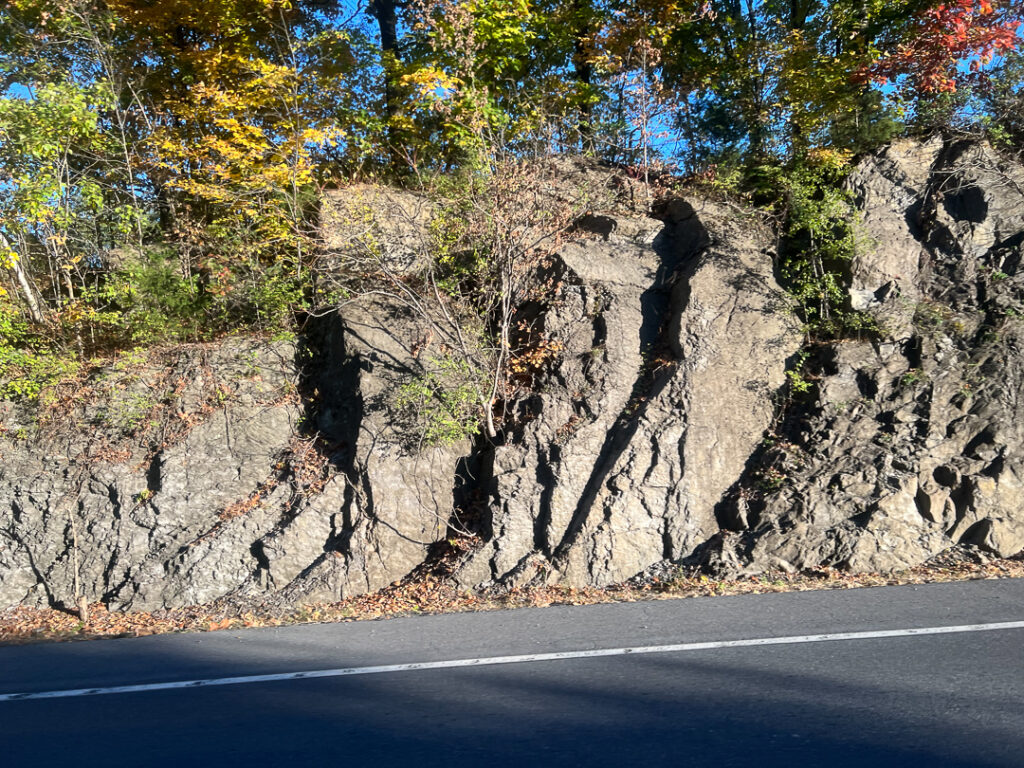 We returned to the ship and I took a few final photos before we sailed away into the evening.