We sailed overnight to the Alpine Marina in Alpine, New Jersey. We were supposed to dock there, but a sailing ship stole our berth and we had to anchor just offshore, and that meant taking a tender to the morning excursions instead of just walking off the ship. Fortunately, the tender ride was only five minutes, and being in the middle of the river let me get better photos than being anchored would have.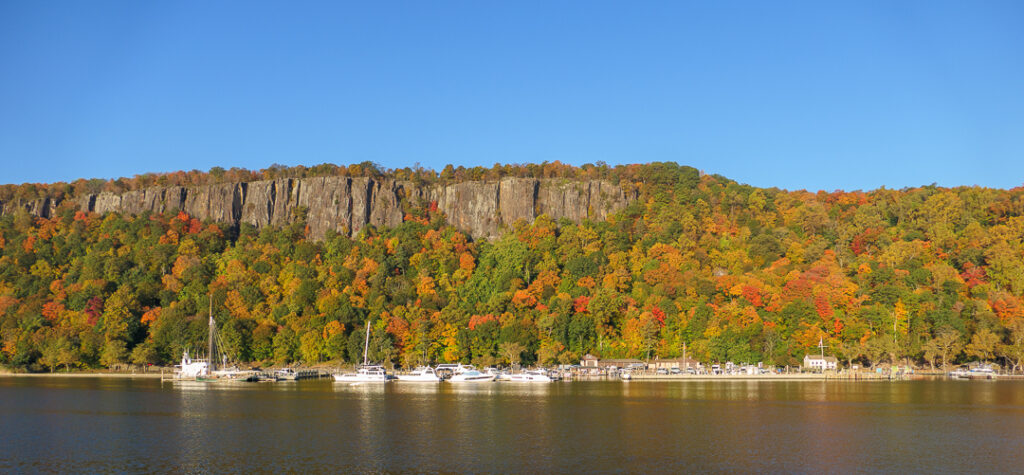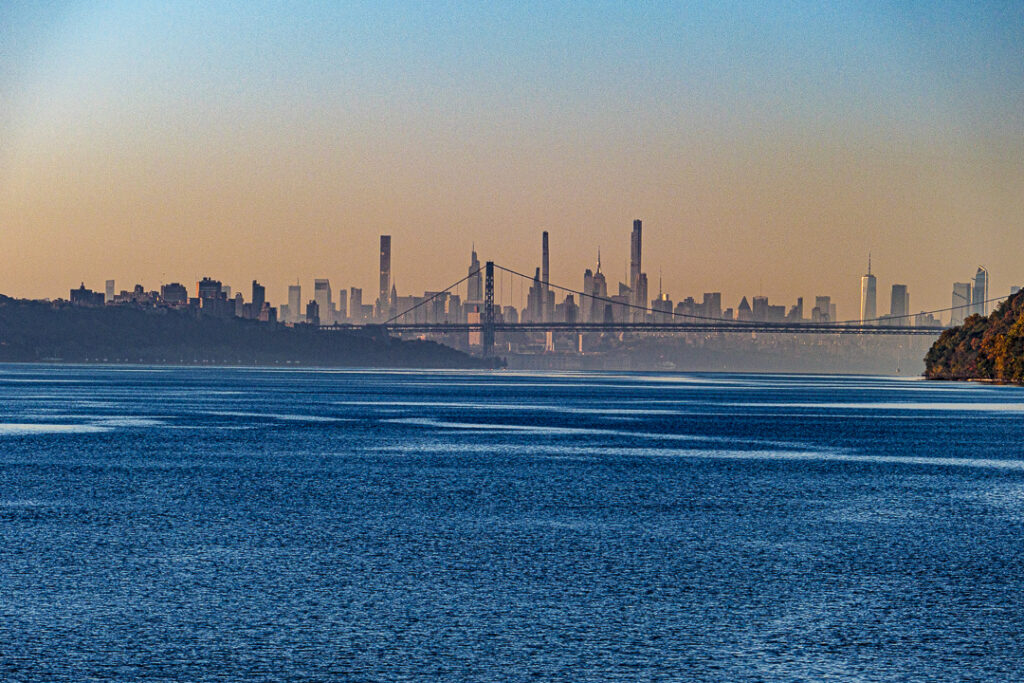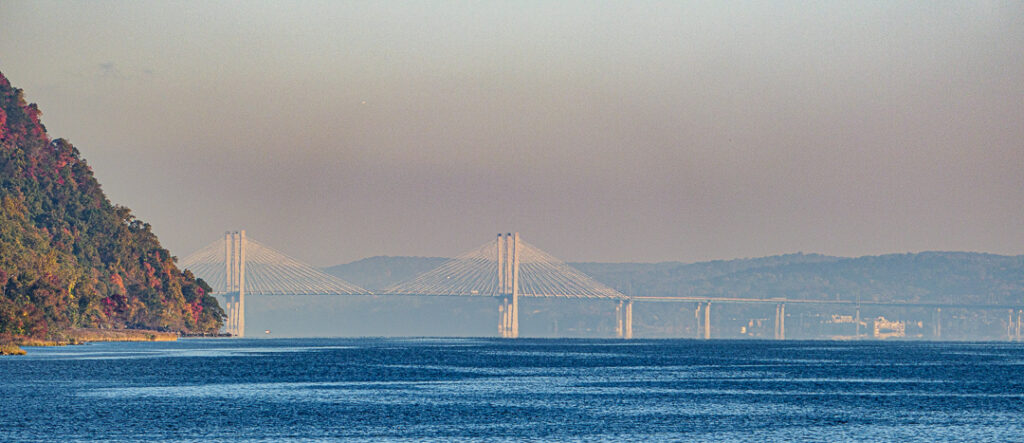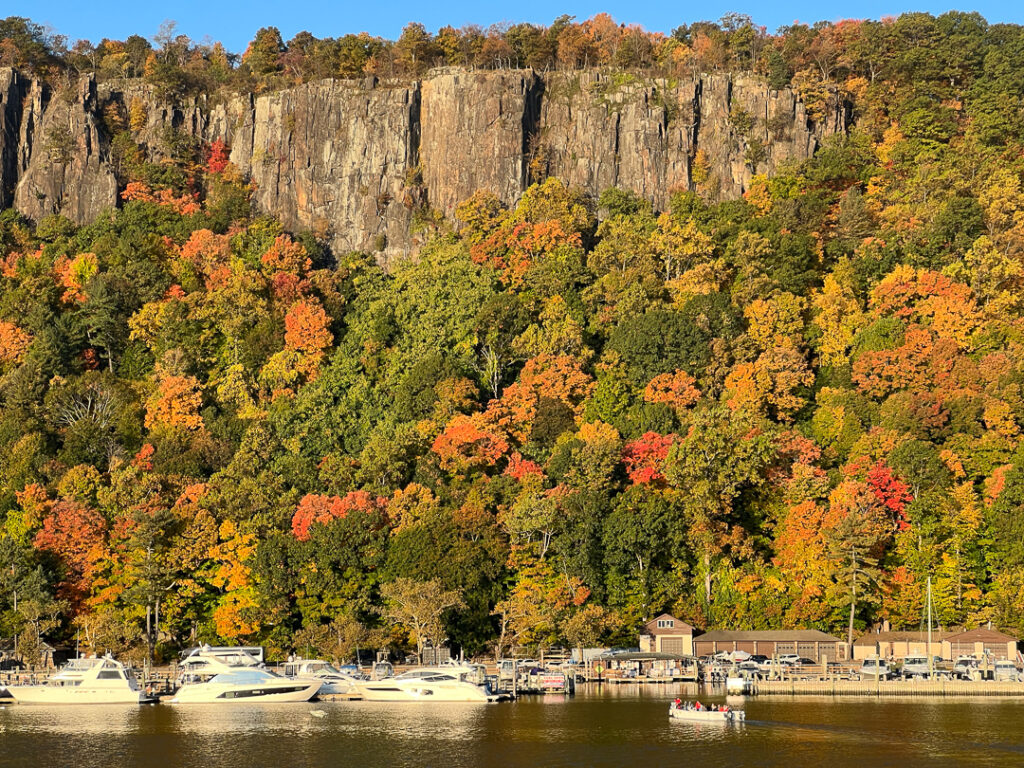 Ours was the second excursion to leave this morning – we were going for a stroll around Nyack and a trip to the Edward Hopper house. As we were tendering ashore, we saw the ship that had taken our anchorage from us.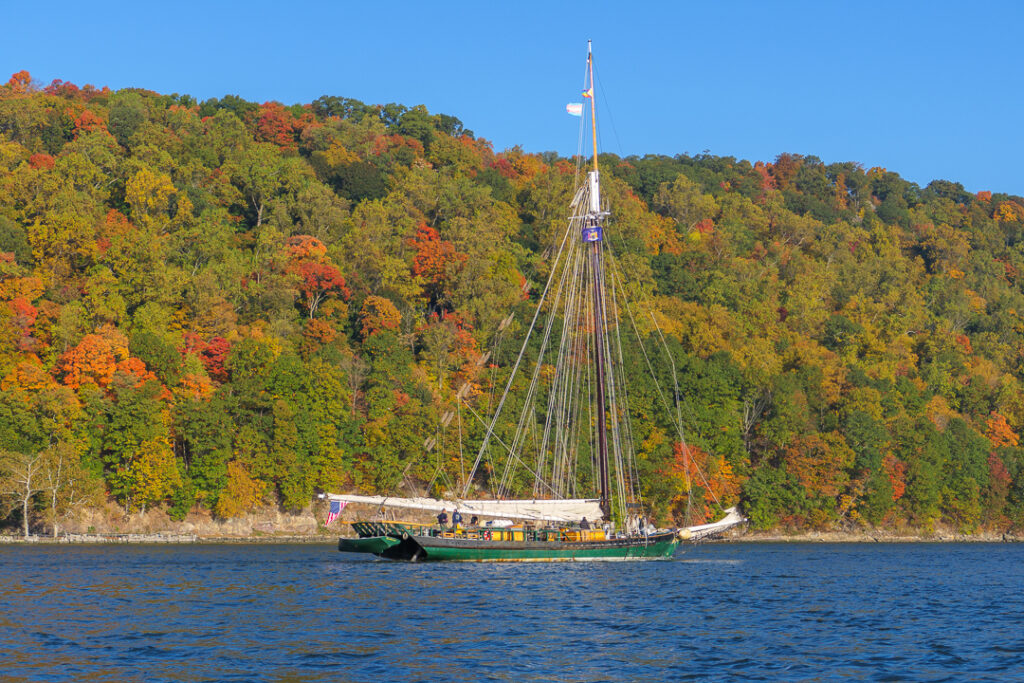 We got to the bus and set off for Nyack. It was a beautiful fall day, and there were many, many cyclists on Route 9W. At times, our bus driver had to veer over the line to get past them.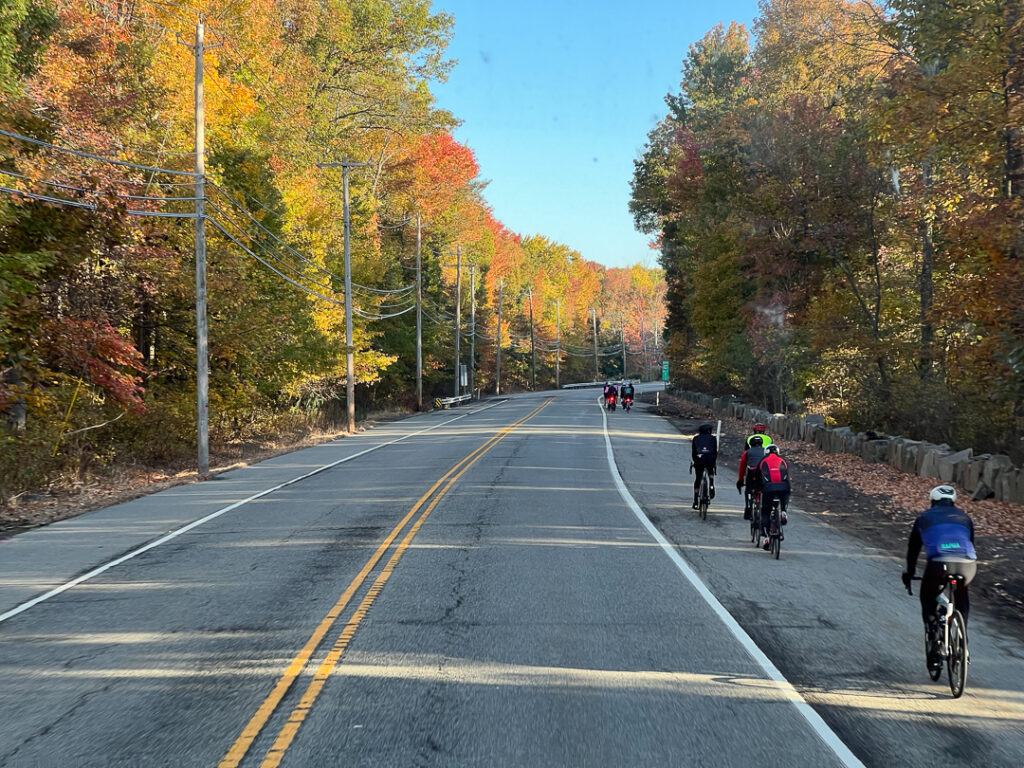 We arrived in Nyack unscathed and set out on the walk. We saw buildings much like those Hopper used in his Early Sunday Morning.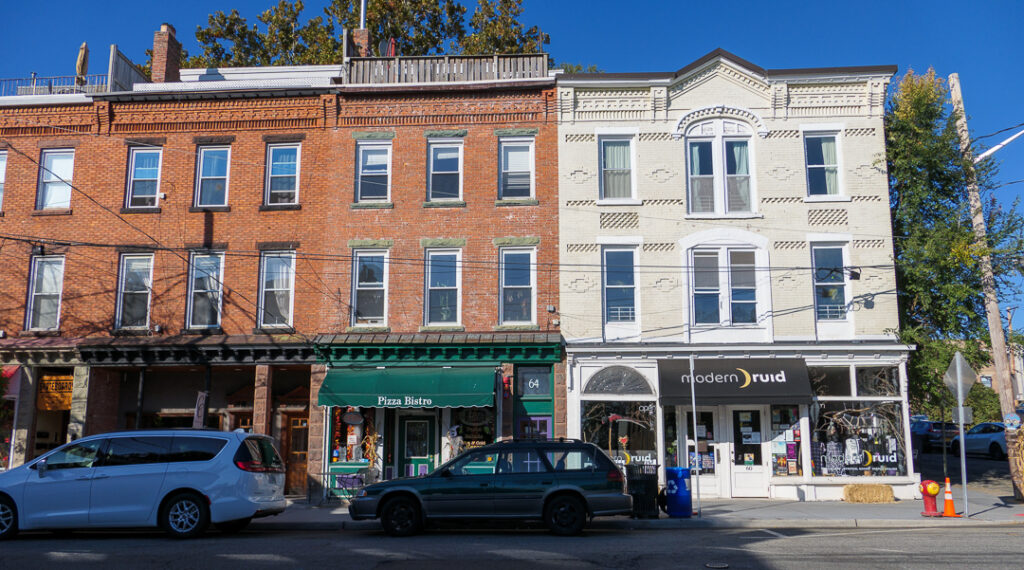 Our guides took us through downtown Nyack to the Edward Hopper House, where he lived until he was 28.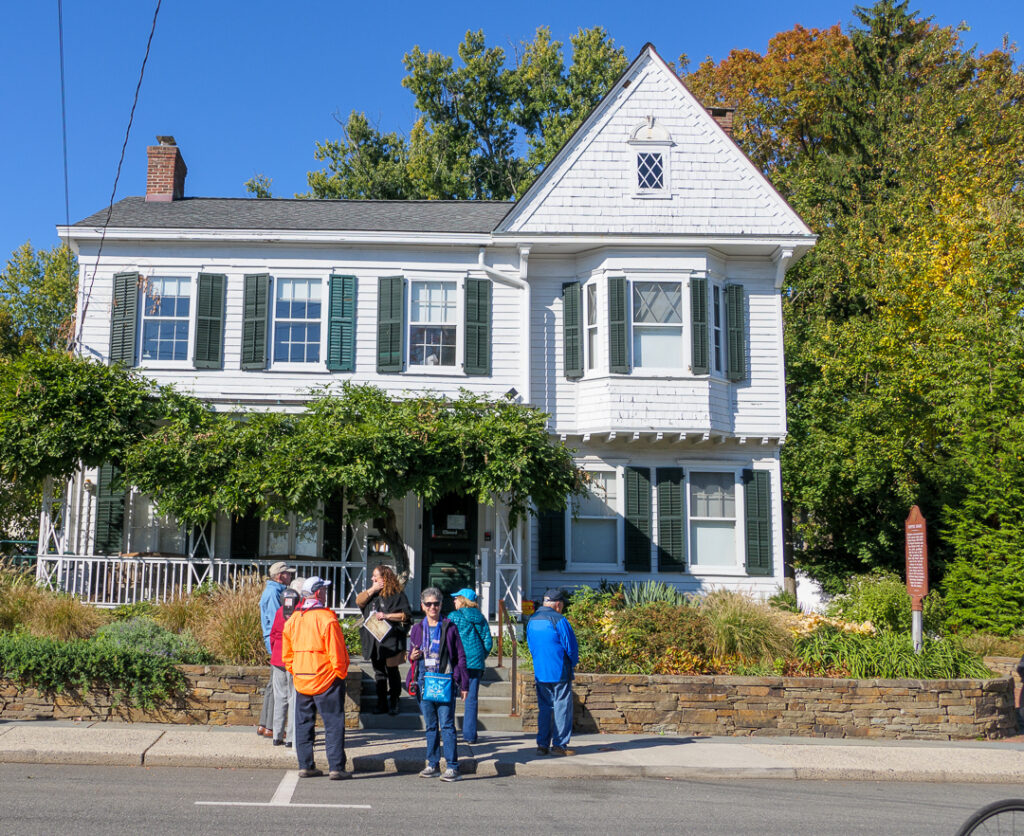 We saw a "reimagining" of his bedroom (some of the furniture was original).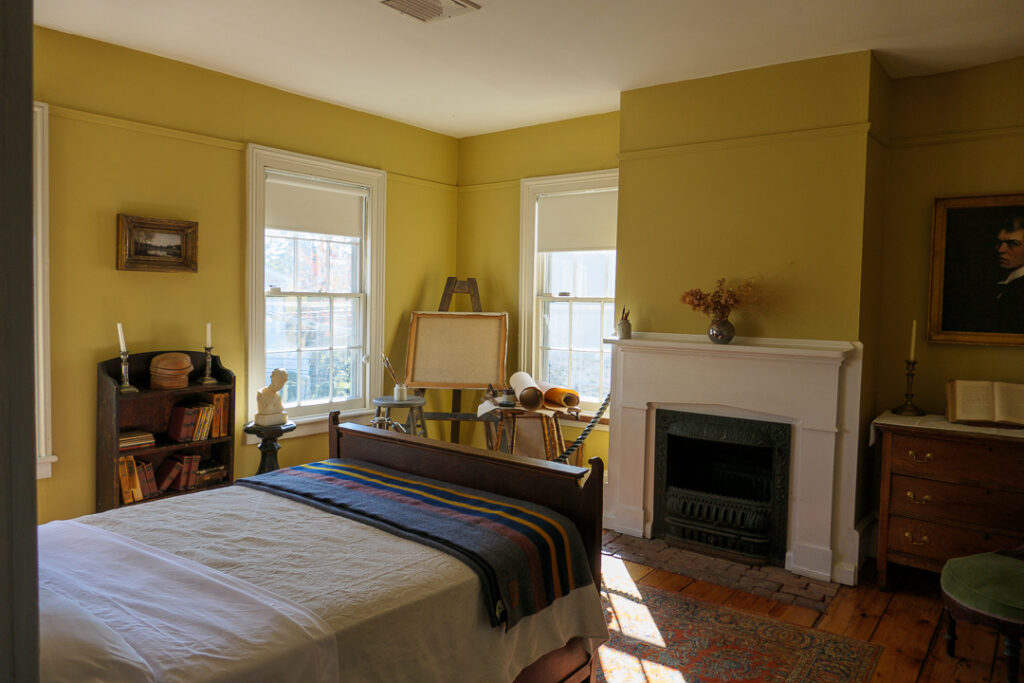 And we saw the same view he had from his window (though the cars he saw were a little bit older).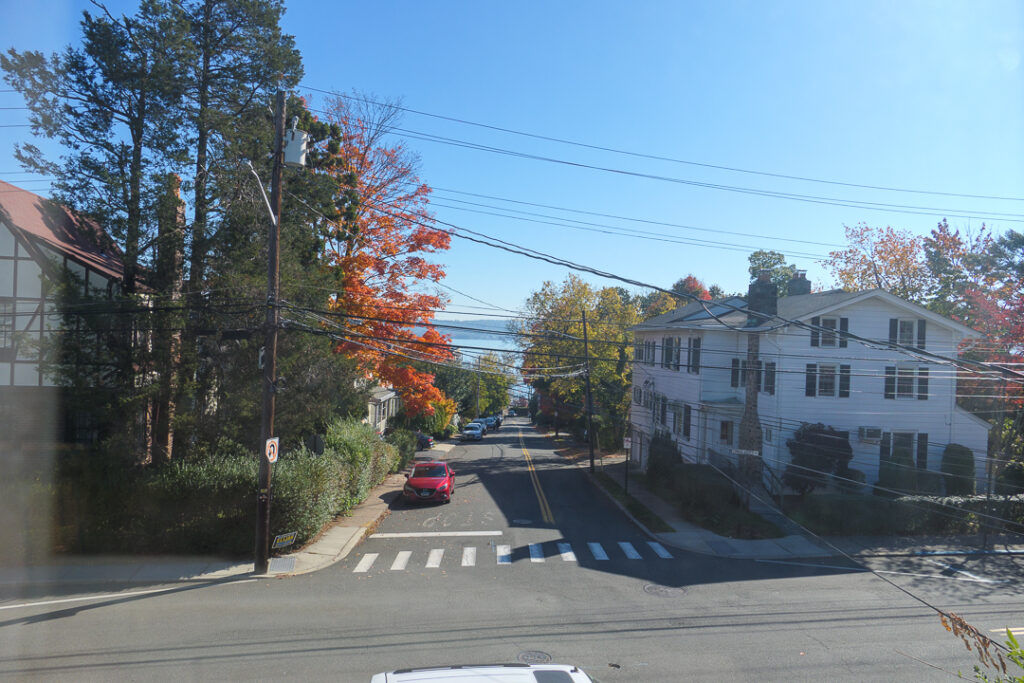 We drove back to the ship for a quick lunch, then it was back on the bus to go to Sleepy Hollow and the Sleepy Hollow Cemetery. We drove over the new Tappan Zee Bridge (officially, it's the "Governor Mario M. Cuomo Bridge", at least for now – there have been bills in the New York Legislature to remove his name, and the locals still call it the Tappan Zee).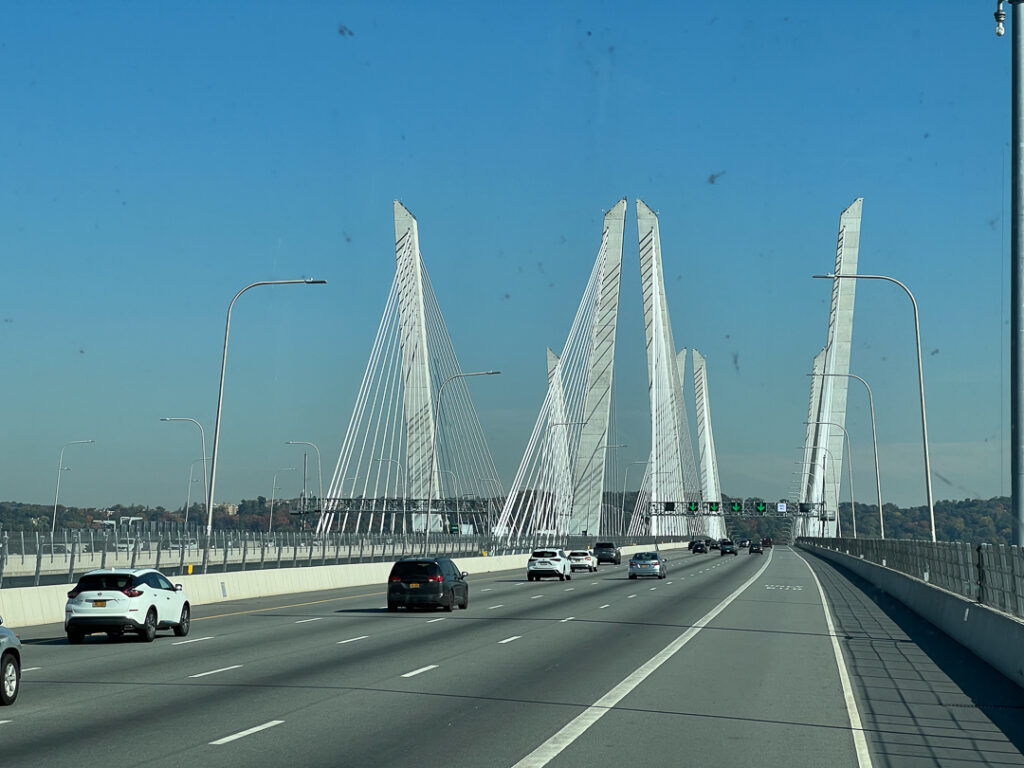 Traffic was scarily bad in Tarrytown and Sleepy Hollow; Route 9 is one lane each way, and there were a lot of people coming to Sleepy Hollow for Halloween.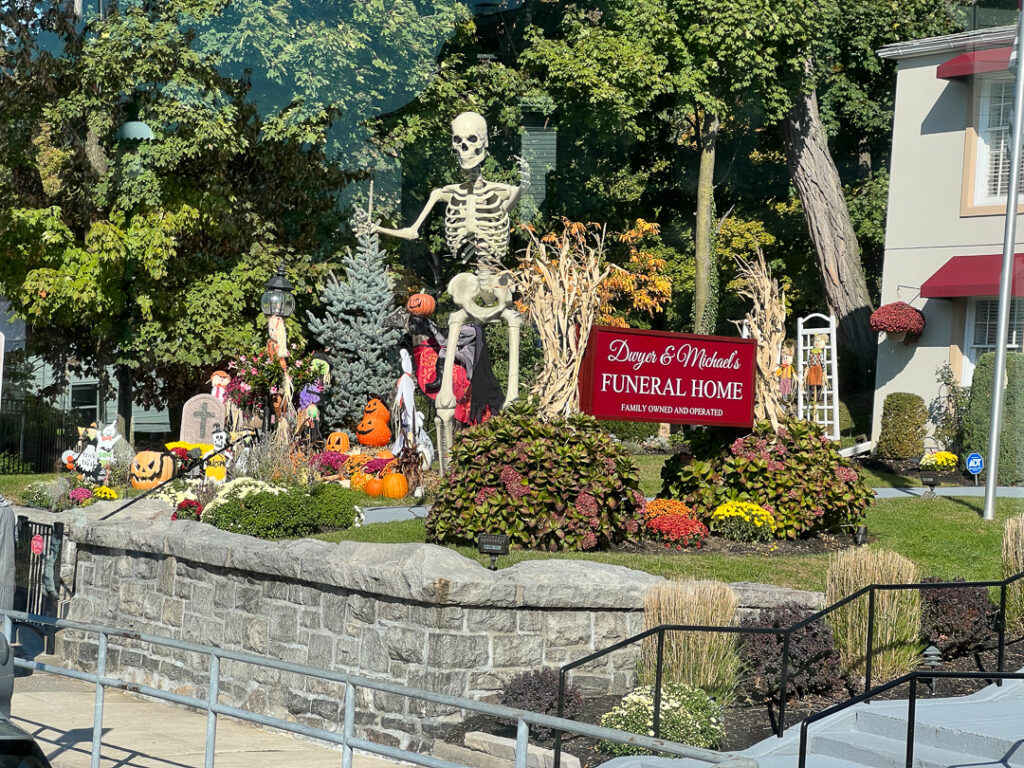 Along the way, we passed the spot where John Andre was captured during the Revolution – we'd heard a lot about him (and Benedict Arnold) earlier in the week.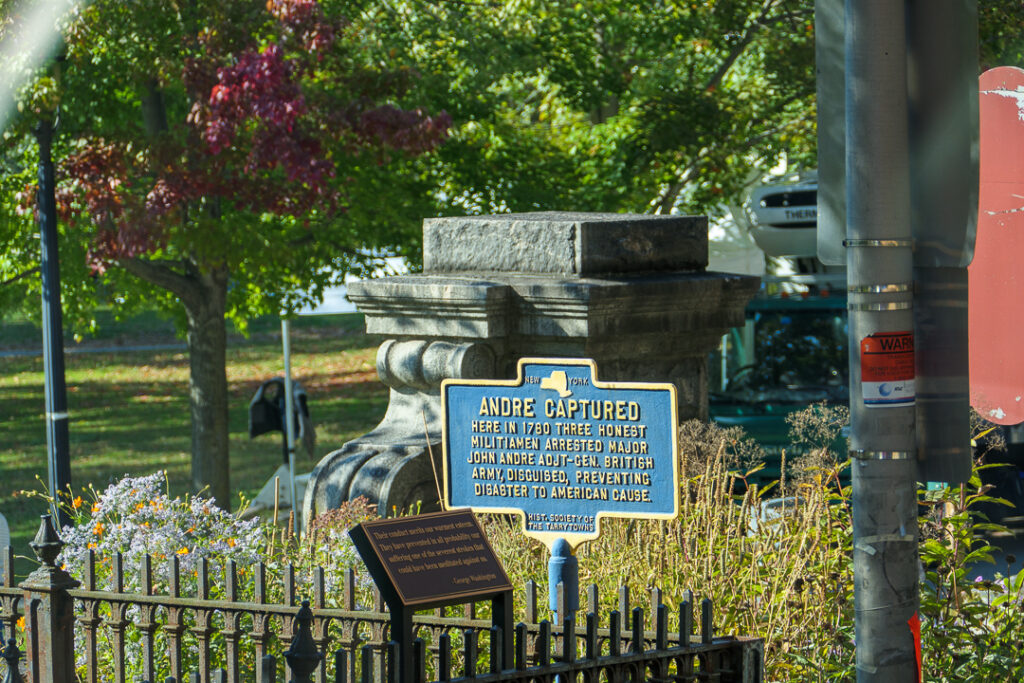 Eventually, we reached Sleepy Hollow and took a guided tour of the cemetery.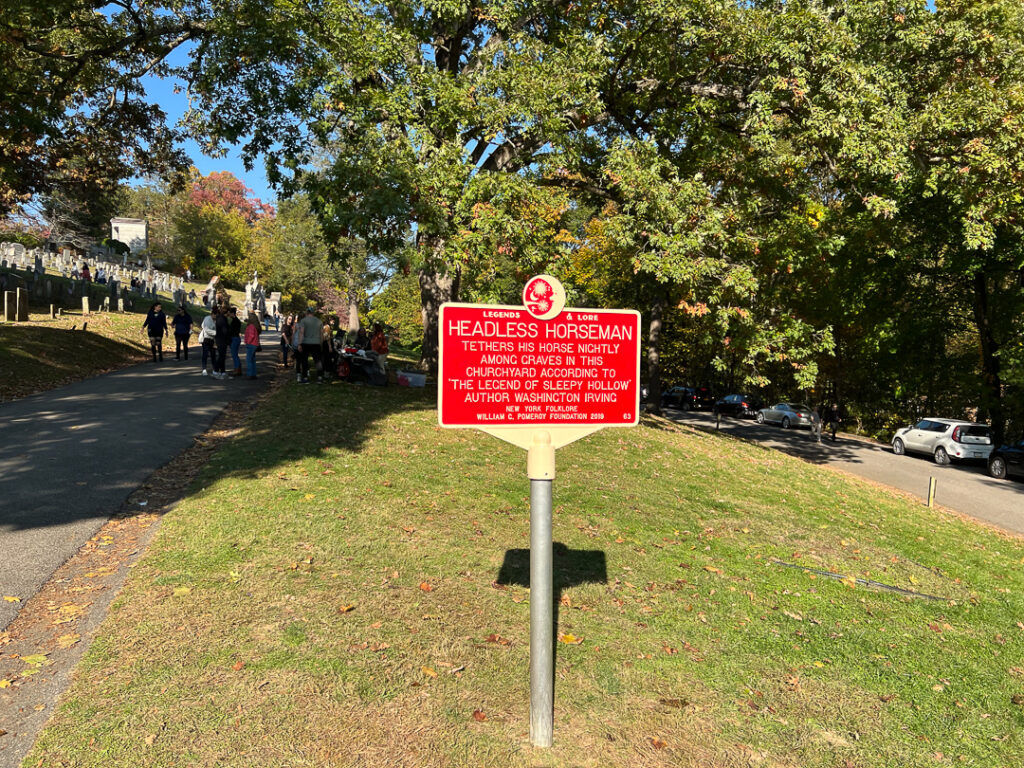 We even got to go into a "receiving vault", which was used to keep bodies when it was too cold to dig graves. The vault had been used as a location for the Dark Shadows movie, hence the skull.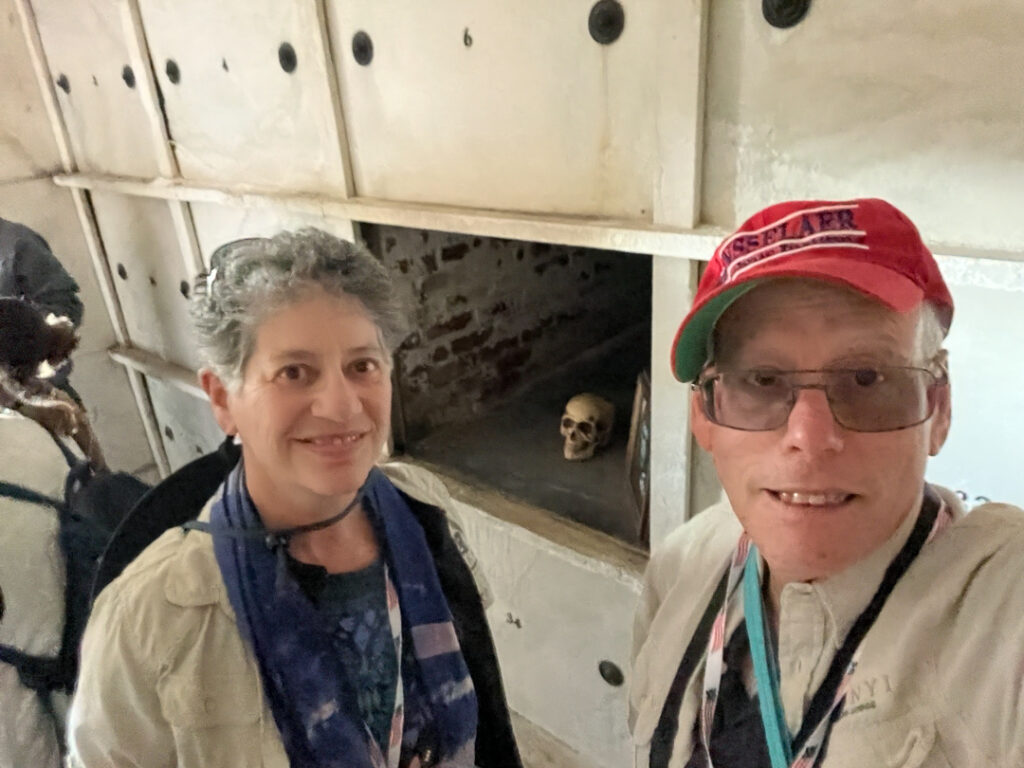 Everyone made it back outside, and our guide told us about Washington Irving's friend, Capt. Storr, who had kept fans away from him on a voyage from New York to Tarrytown. Irving wanted his privacy, and Capt. Storr obliged.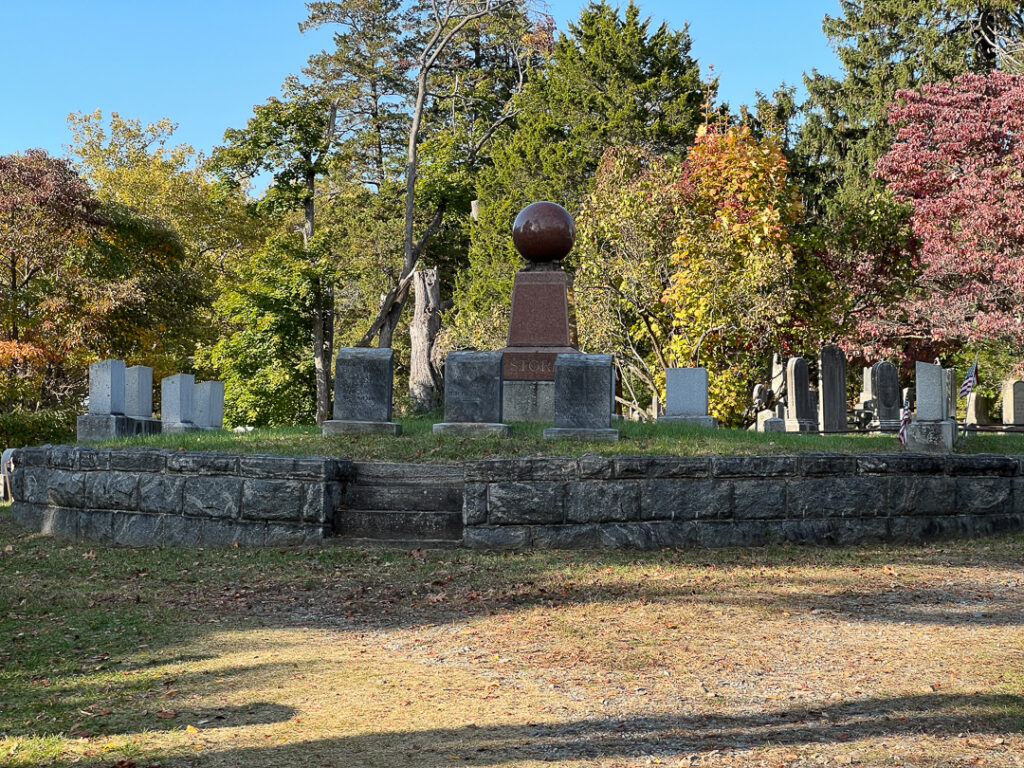 Traffic returning to the ship was much lighter, and we got back in plenty of time for our 5:30pm departure for New York City. The scenery along the way was, as usual, amazing.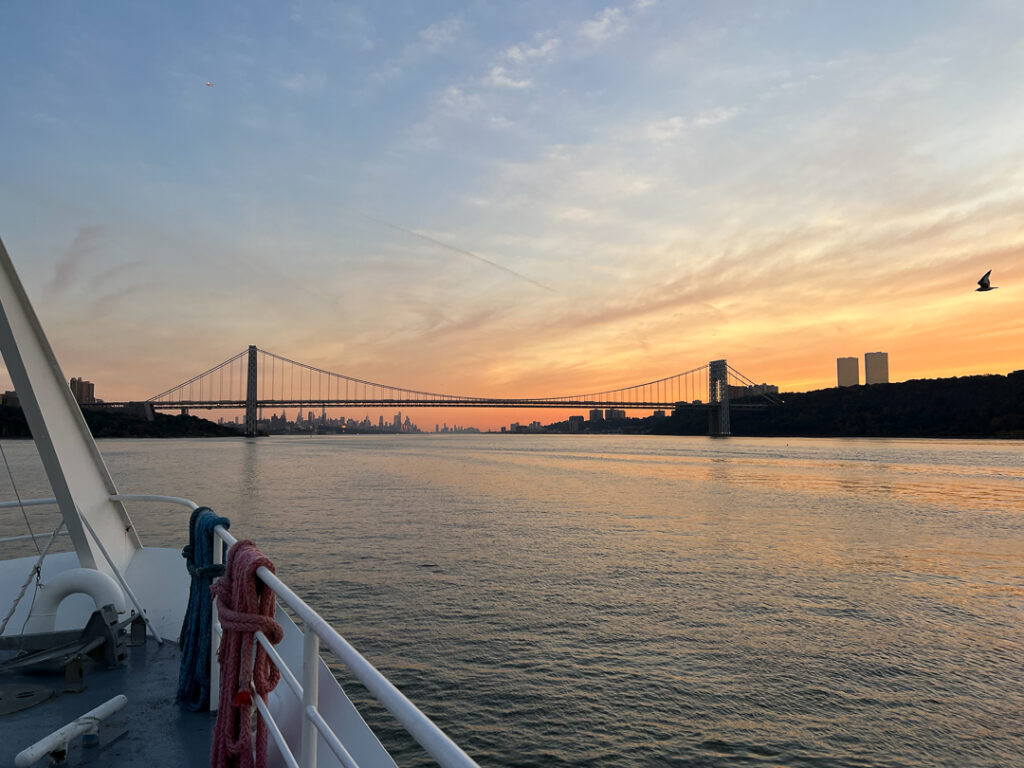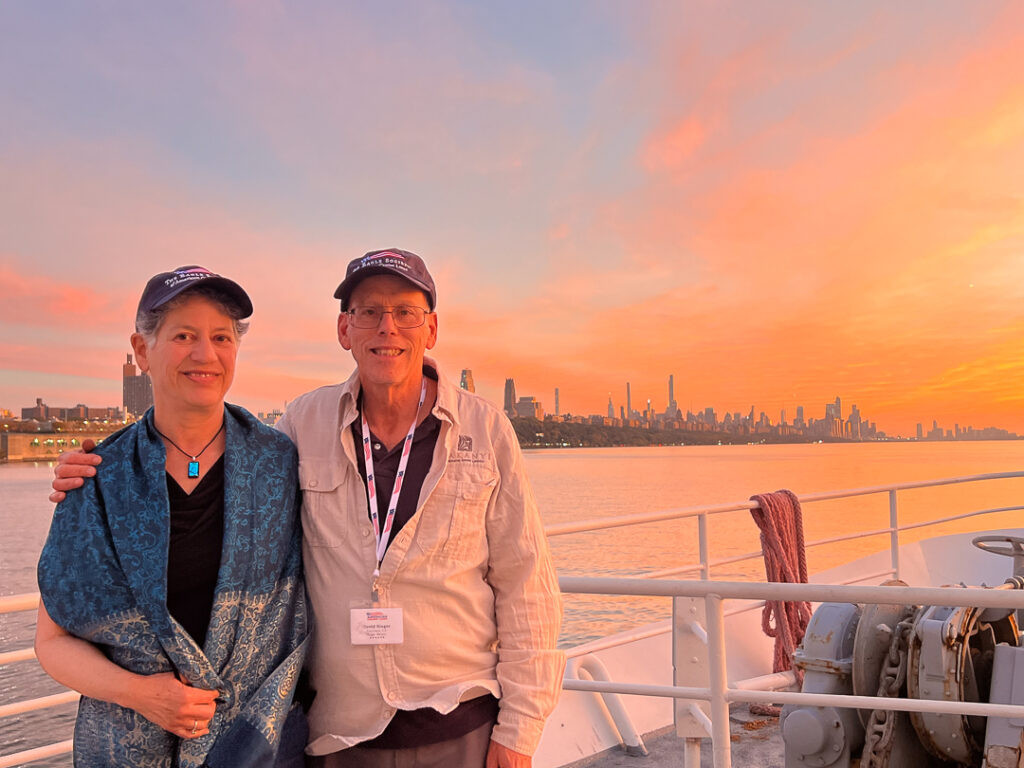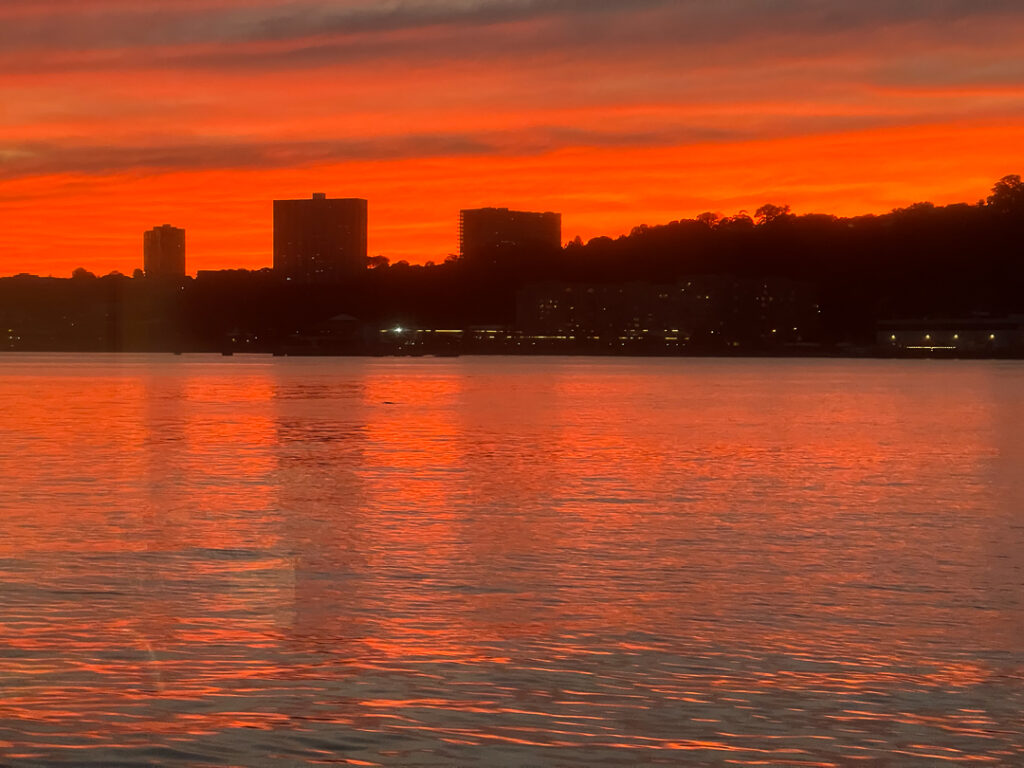 The captain took us past our pier so that we could have a nighttime view of the Statue of Liberty.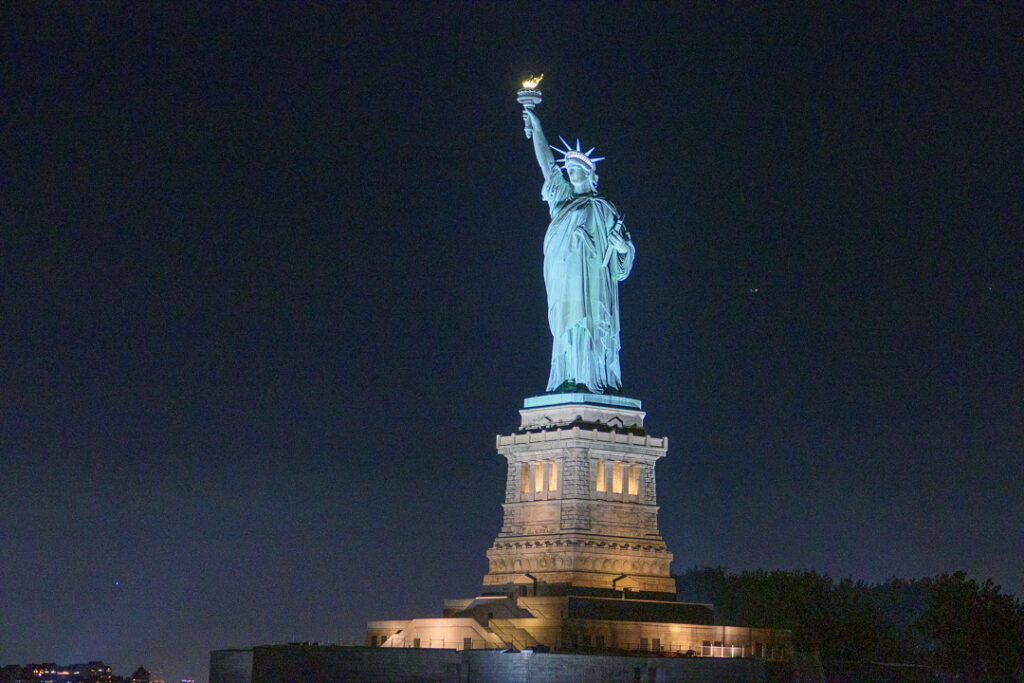 We're docked at Pier 81 and will be departing far too early tomorrow morning – the MS Ride is happening tomorrow, and they're hoping to get us away before the roads are closed.