The last morning of a cruise almost always starts early because the ship wants passengers to disembark so that they can get ready for the next cruise. Today, "early" was extra early because of the MS Ride around Manhattan, which began at 7am just a couple of blocks north of our pier. They started serving breakfast at 5:30 instead of the typical 6:30 (I don't want to think about how early the kitchen crew had to start working) so passengers could be on their buses by 7am.
We left the ship a few minutes before 7 and crossed the bike path and 12th Avenue to get on the bus. We could hear the the last strains of the Star-Spangled Banner being played at the ride site as we walked; the bike path was filled with riders just a couple of minutes after we sat down (I was on the wrong side of the bus to get a photo).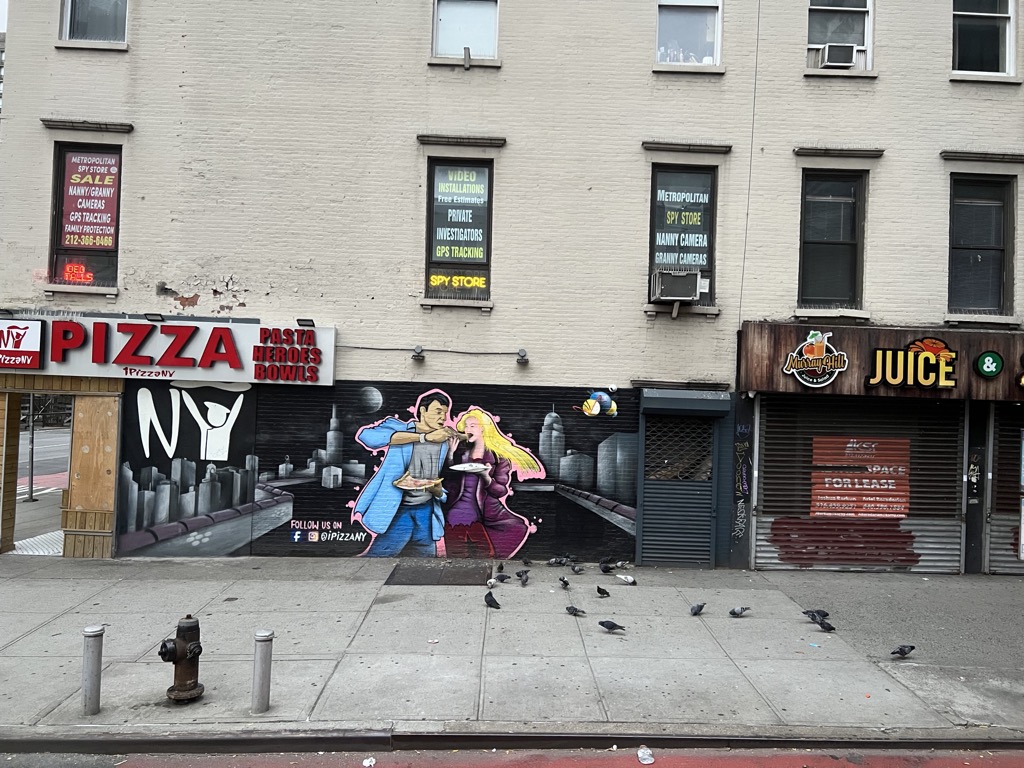 I've never seen so little traffic in Midtown, but it still took us at least 15 minutes to get across town to the Queens-Midtown Tunnel. The rest of the trip to JFK was quick, too, and it didn't take long to clear security (thanks, Global Entry!), so we were at the Delta Sky Club before 9am, with six hours to kill before boarding. Their policy only allows for entry within three hours of boarding, but the friendly Delta Ambassador let us in anyway.
It's a nice place to wait – fairly quiet, with actual food as well as snacks and good wifi, and plenty of power outlets (most of which work). I'd rate it ahead of the BA lounges at Heathrow (well, maybe not the Concorde lounge), and far ahead of other domestic airline lounges. Six hours is a long time to be here, though.
Make that seven hours. Delta just informed me of a one-hour delay for our outbound flight. The incoming plane is arriving a few minutes early, so I wonder what's causing the delay.
I'll probably never find out.