We started our day with the "Catskill Active" excursion, which began with a bus ride to Kaaterskill Falls. Our guide, Matt, was a "retired comedian" (his description, not mine); he kept us entertained and informed on the drive through the beautiful fall colors.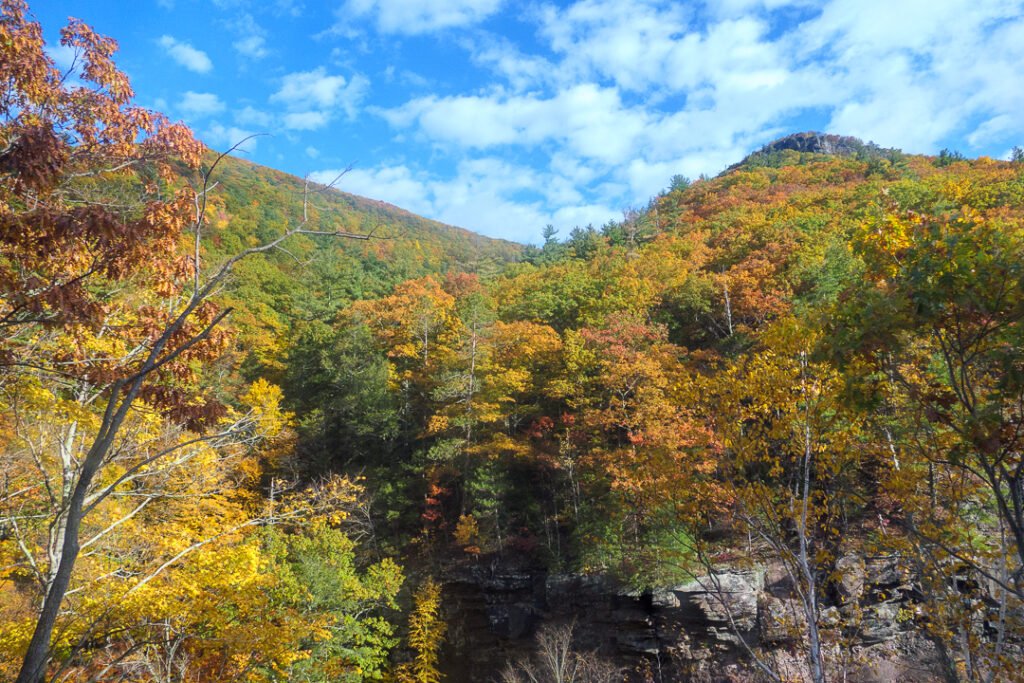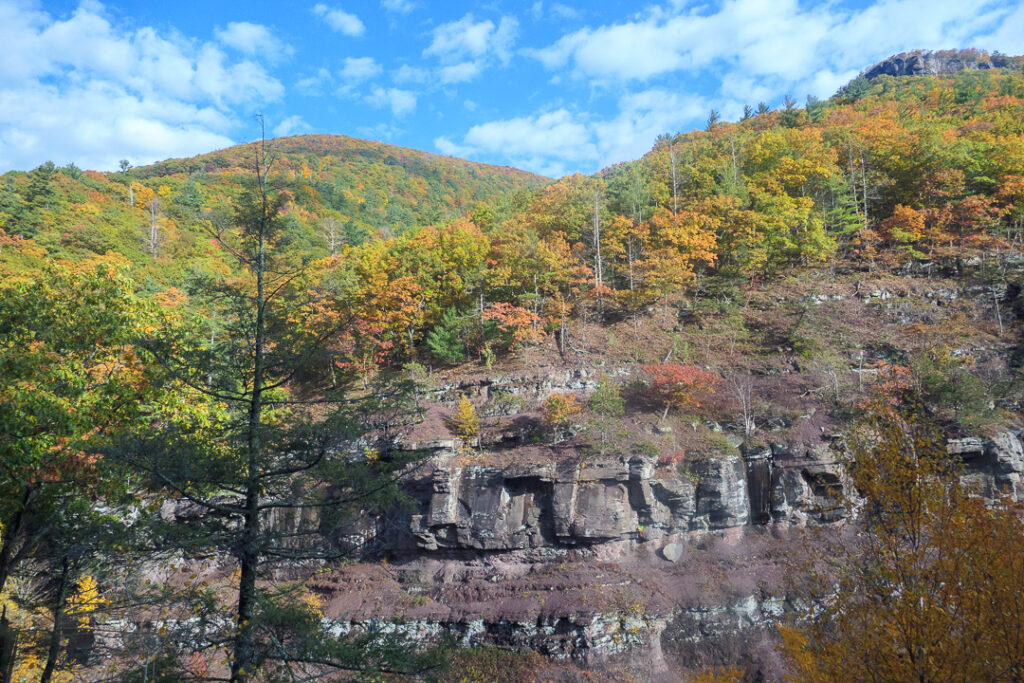 The road took us by Kaaterskill Creek and lower Kaaterskill Falls; the bus wasn't allowed to stop for photos, but the driver drove very slowly.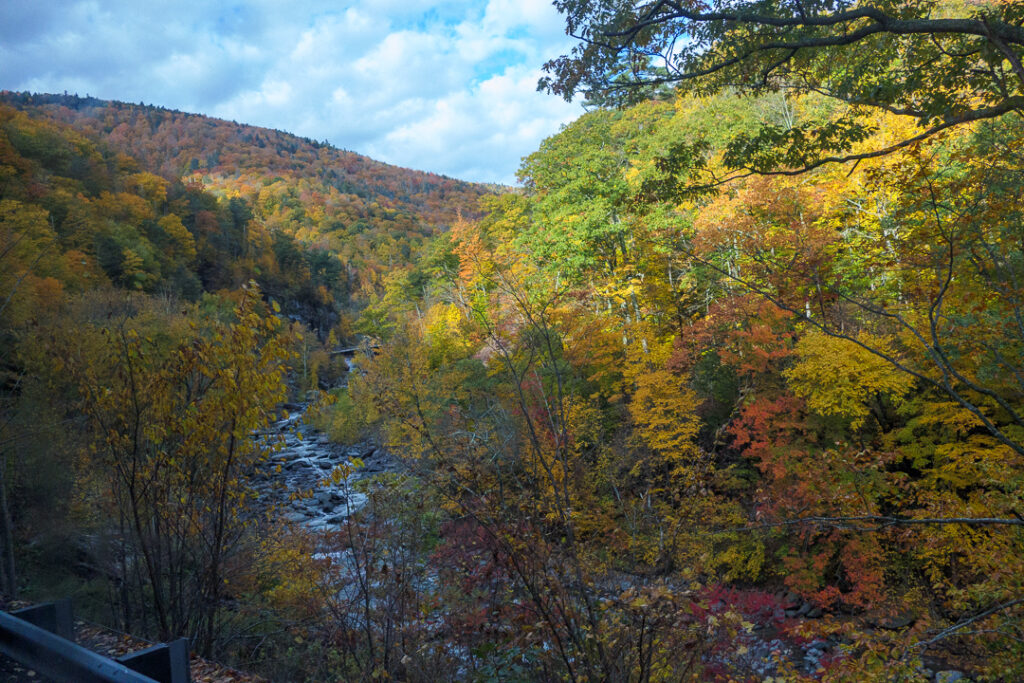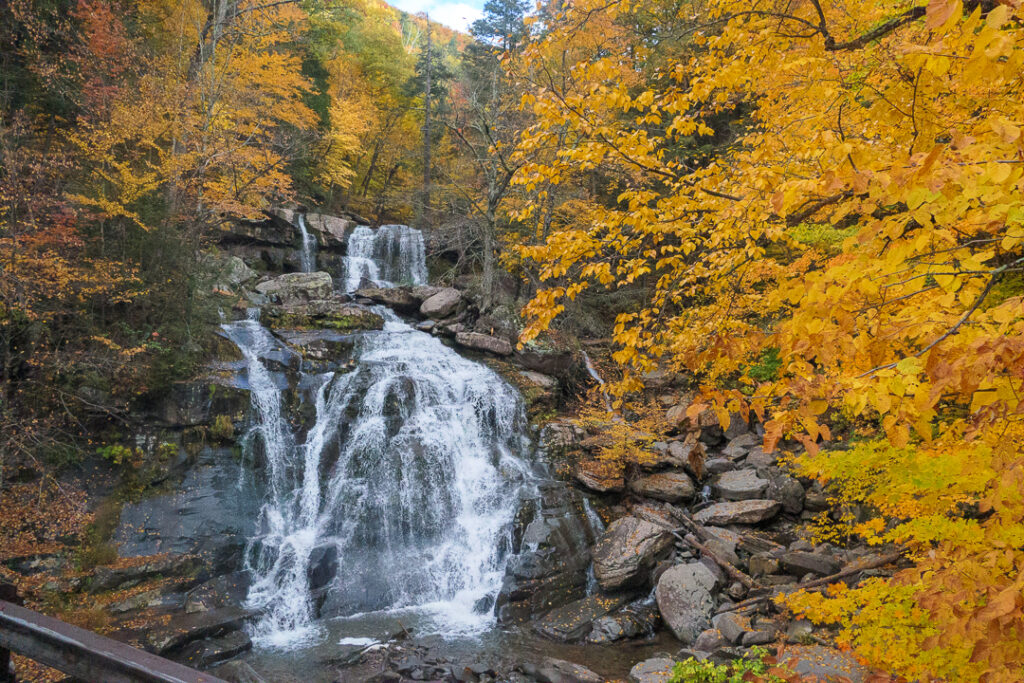 We "hiked" the Kaaterskill Falls trail for half-a-mile (out and back).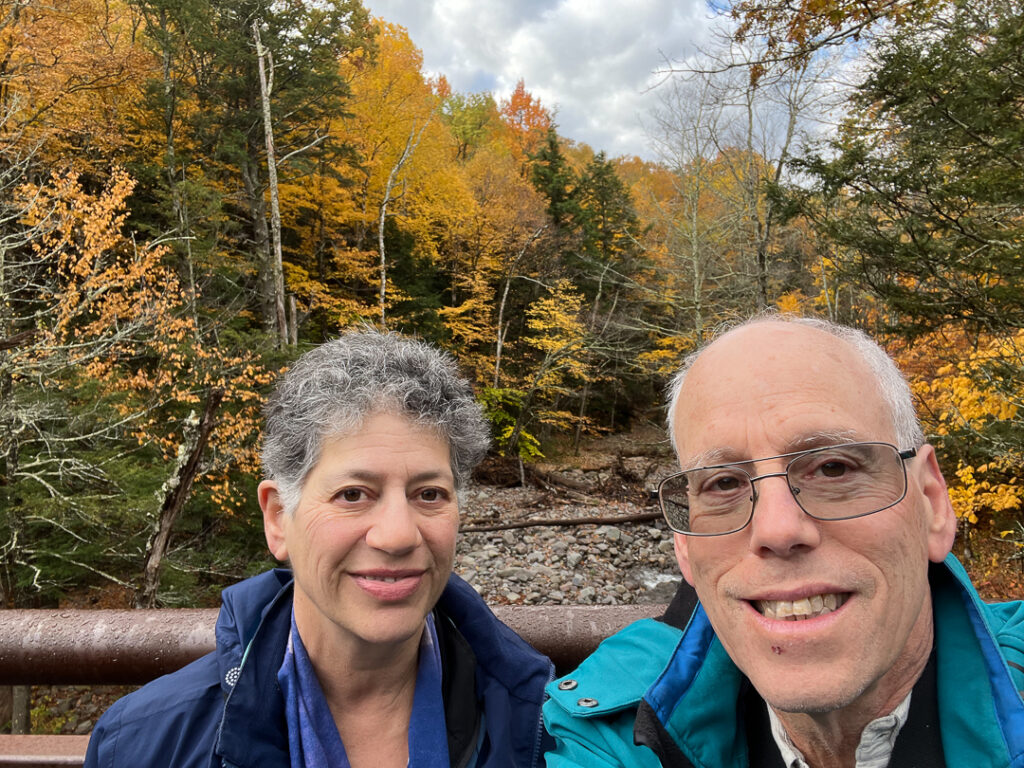 The Kaaterskill Falls Viewing Platform was the highlight of this part of the excursion; Kaaterskill Falls is higher than Niagara Falls, but has a lot less water.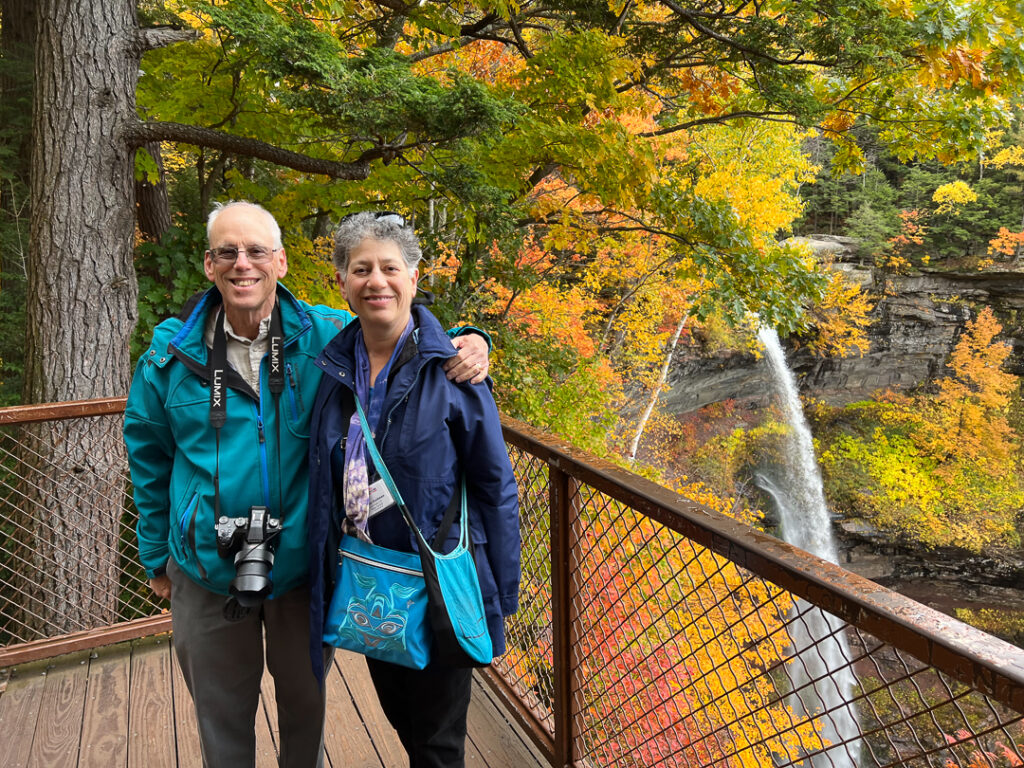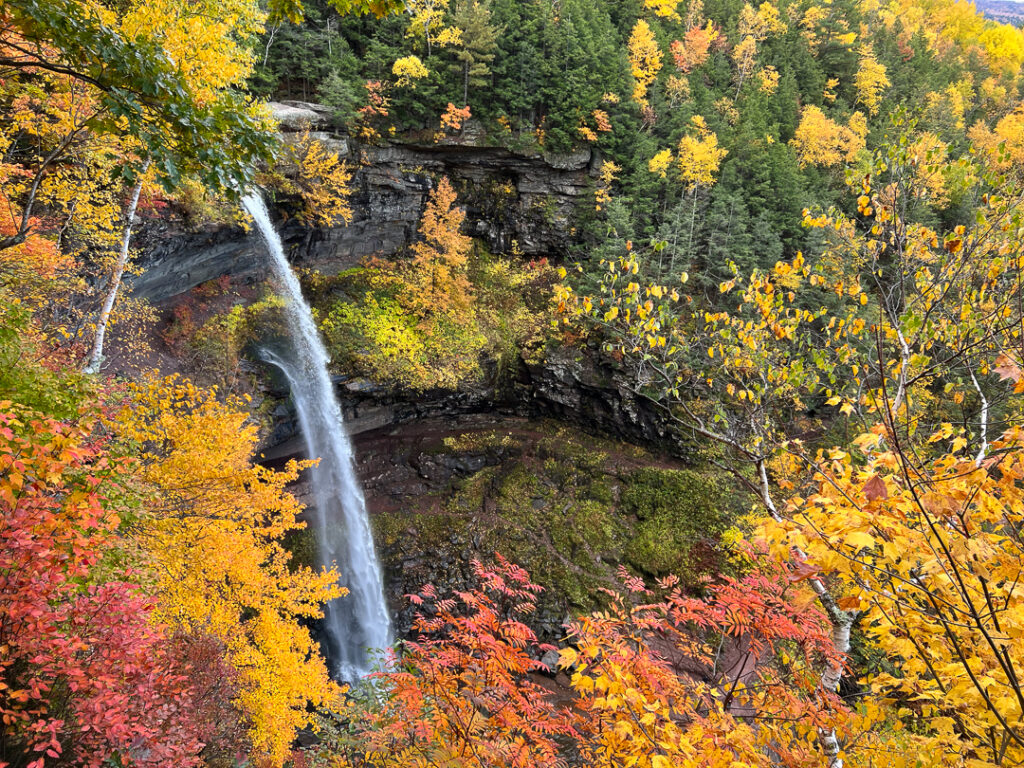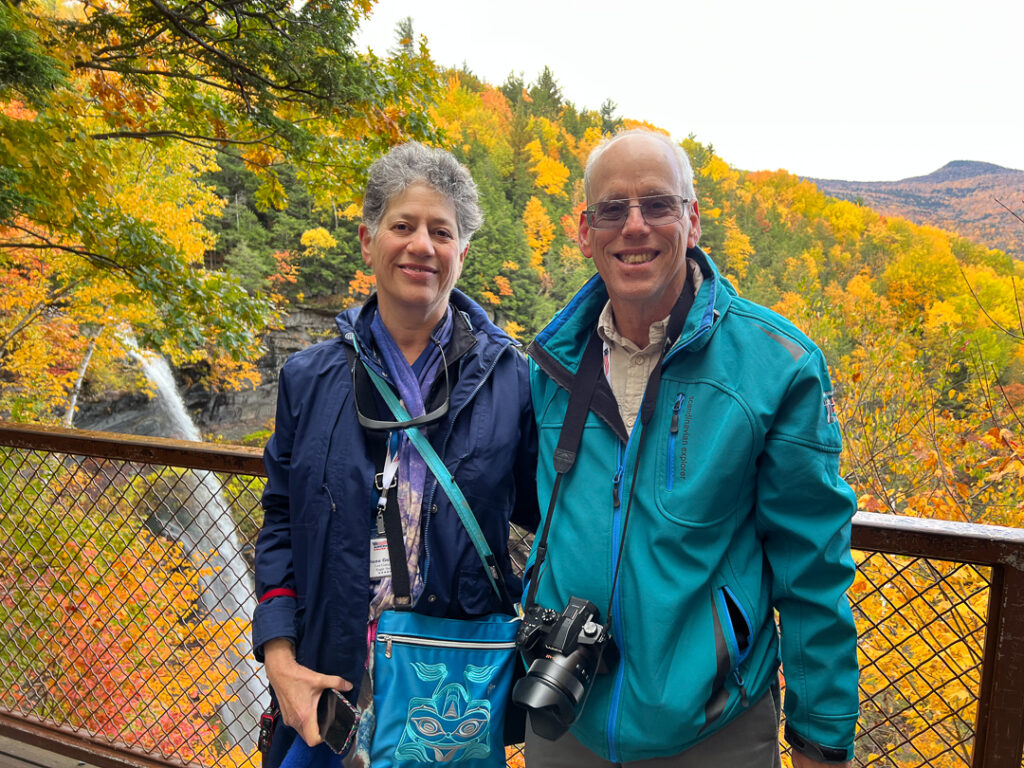 On the way back to the bus, our ship entertainer, Mike, pointed out some interesting things, including this Witches' Butter fungus.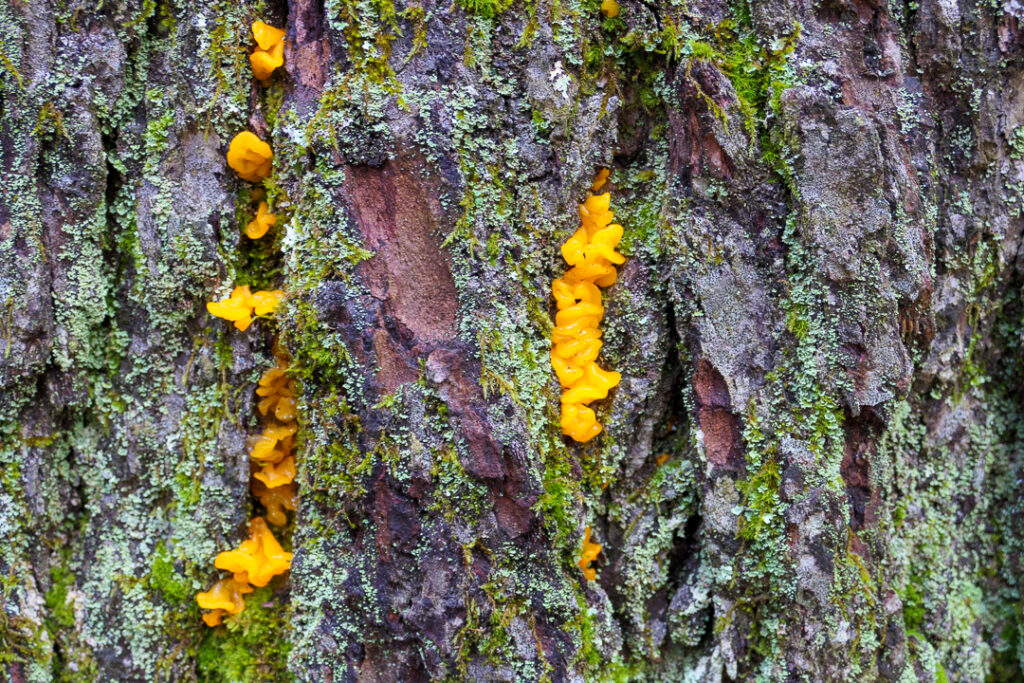 The more "active" part of the excursion took us to the Rip Van Winkle Bridge, where we walked across the Hudson River Skyway (well, only partway due to time) and enjoyed the views of the river and yet more fall color.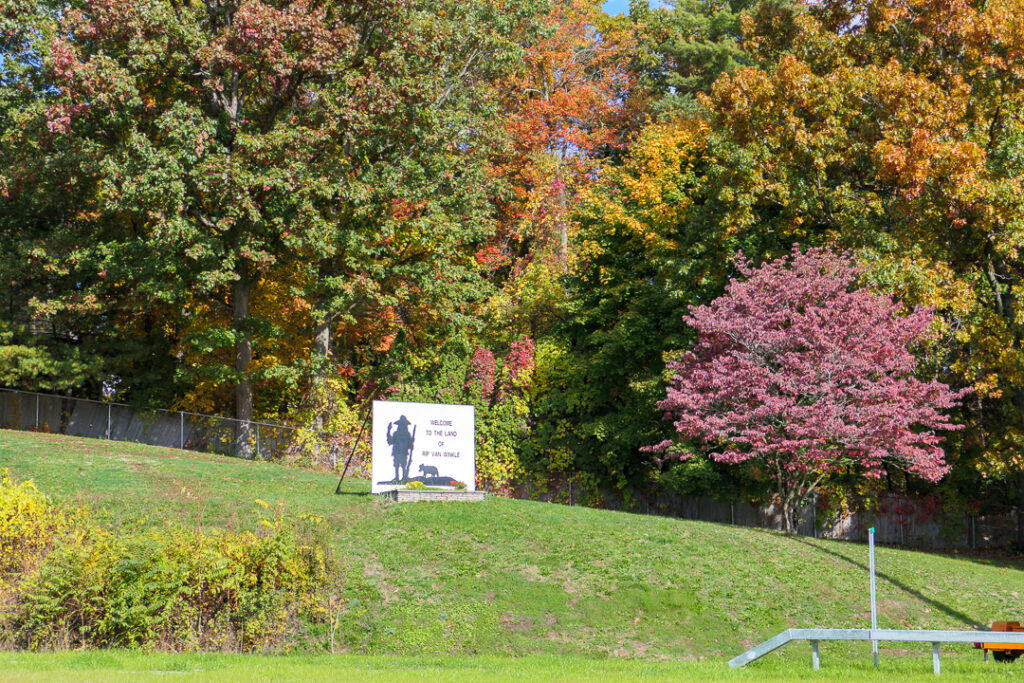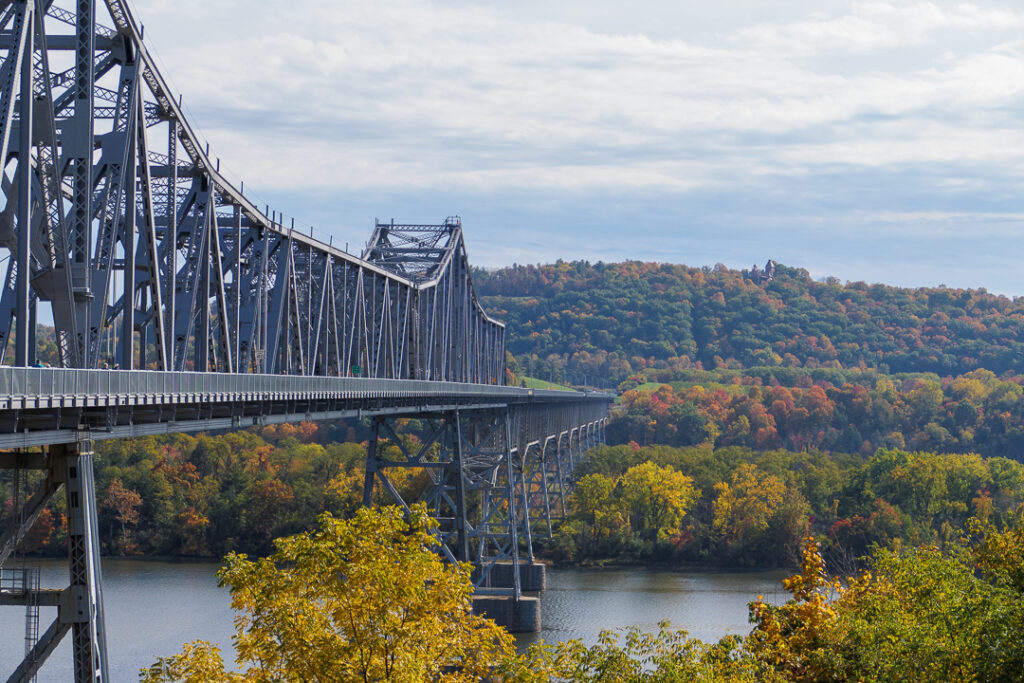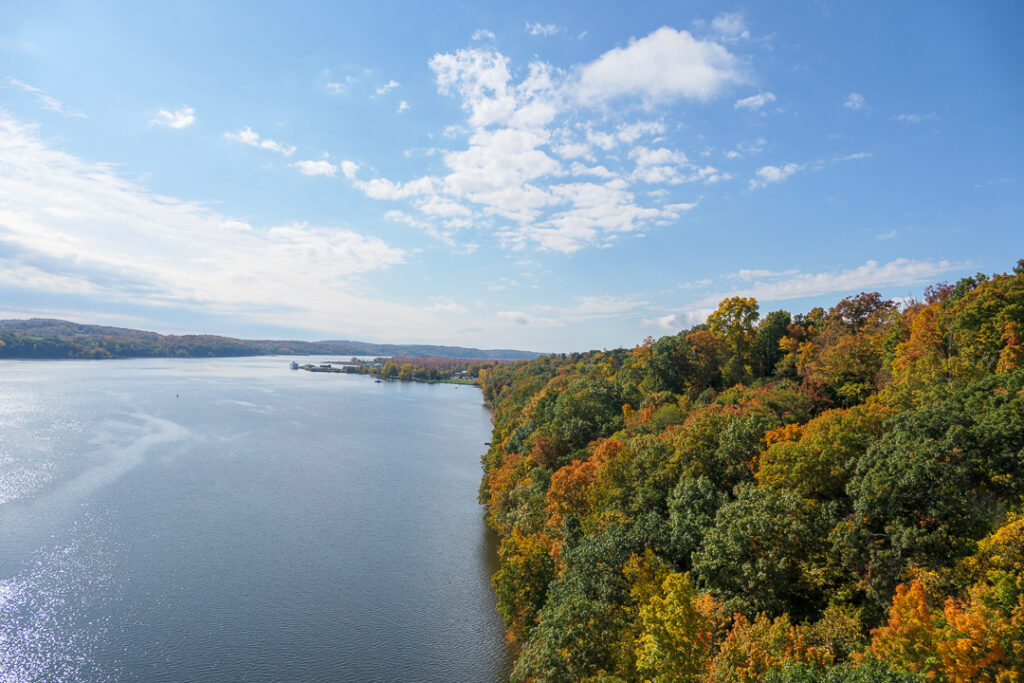 Two of the leaders of the Hudson River School, Thomas Cole and Frederic Church had built houses on either side of the river. The ship offered excursions to each of them, but they were at the same time as this trip, but we did get to see Church's house, Olana, from the bridge.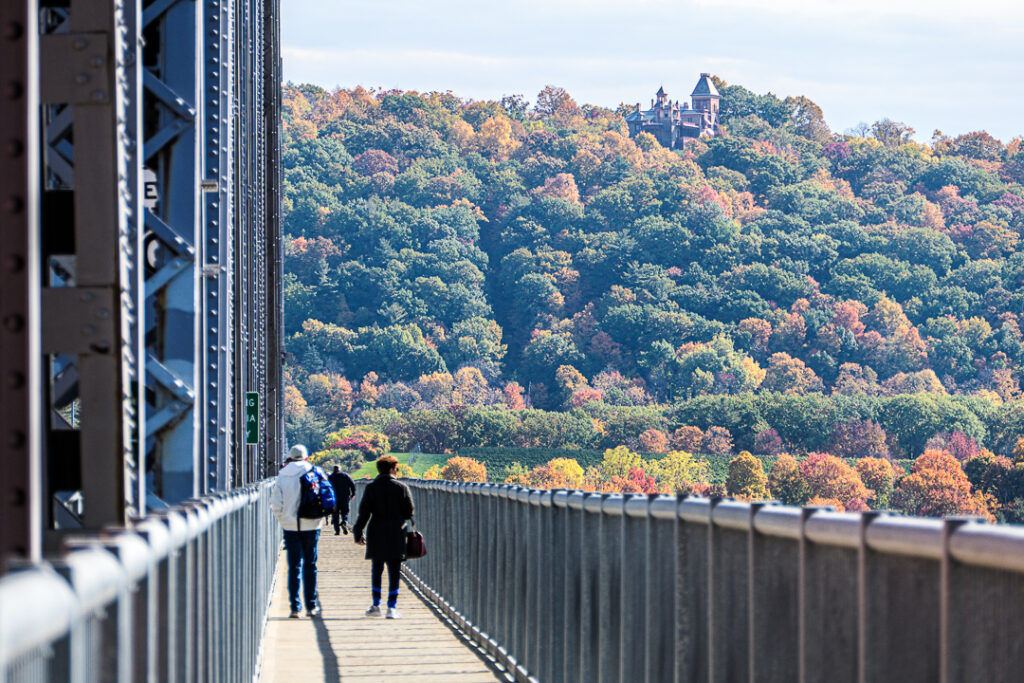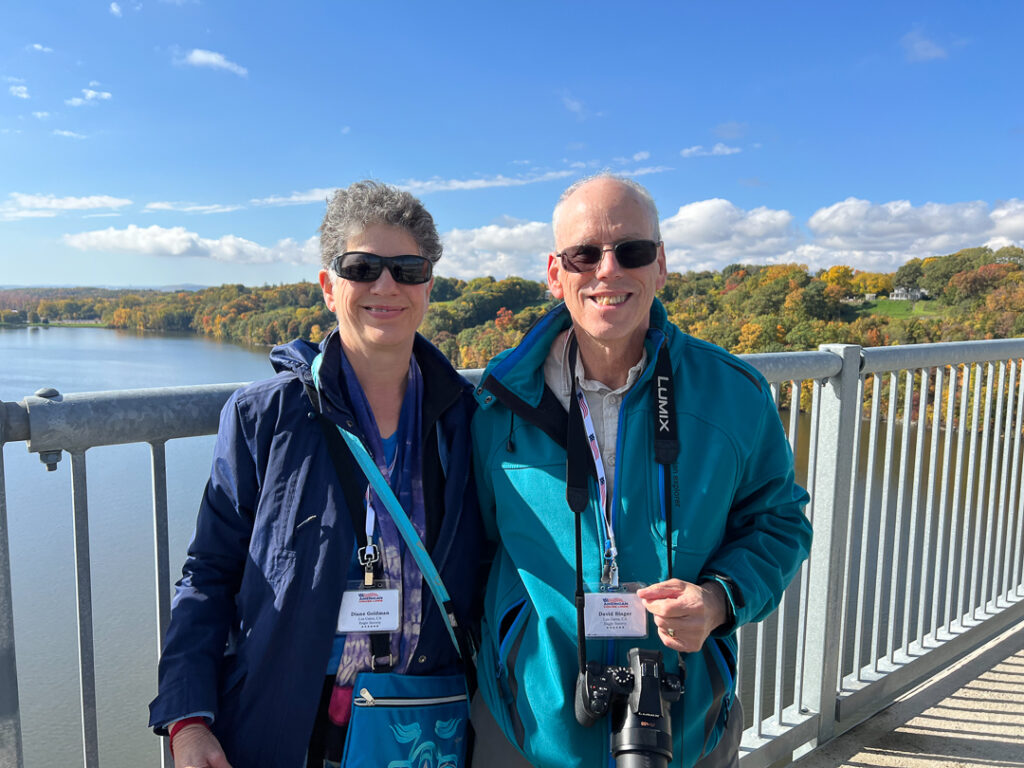 Of course, our ship wasn't the only ship we saw from the bridge; there was a good bit of commercial and recreational traffic, too.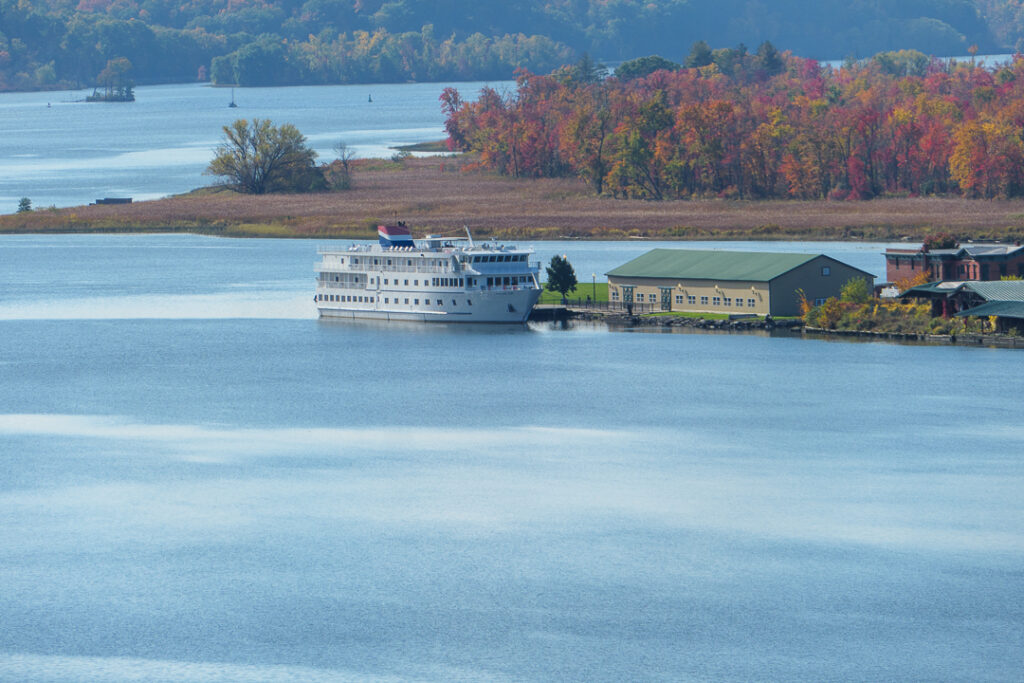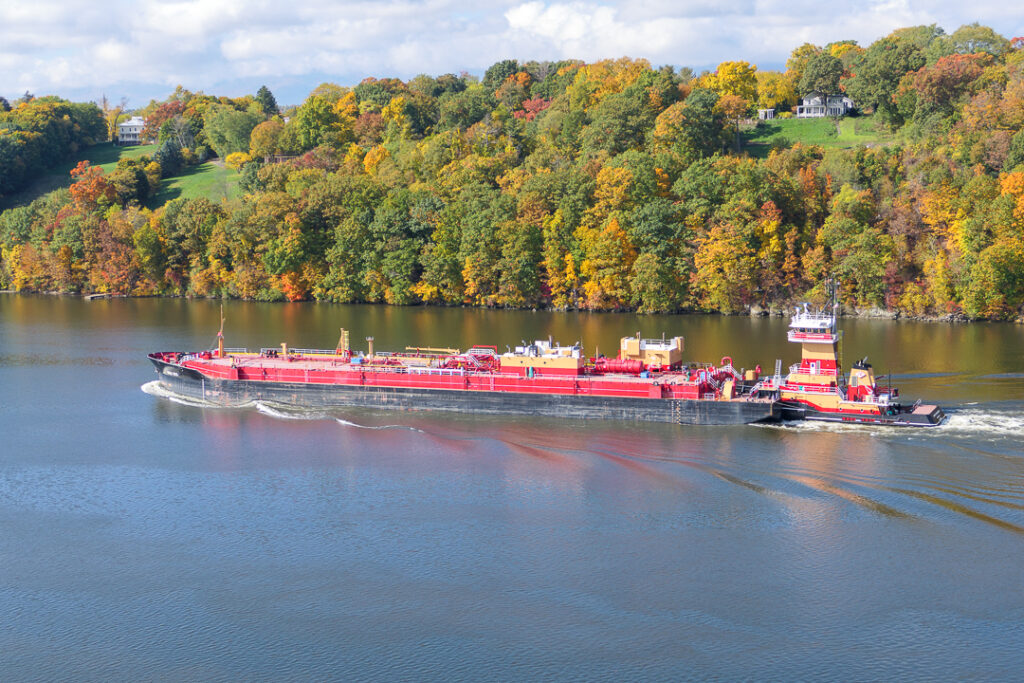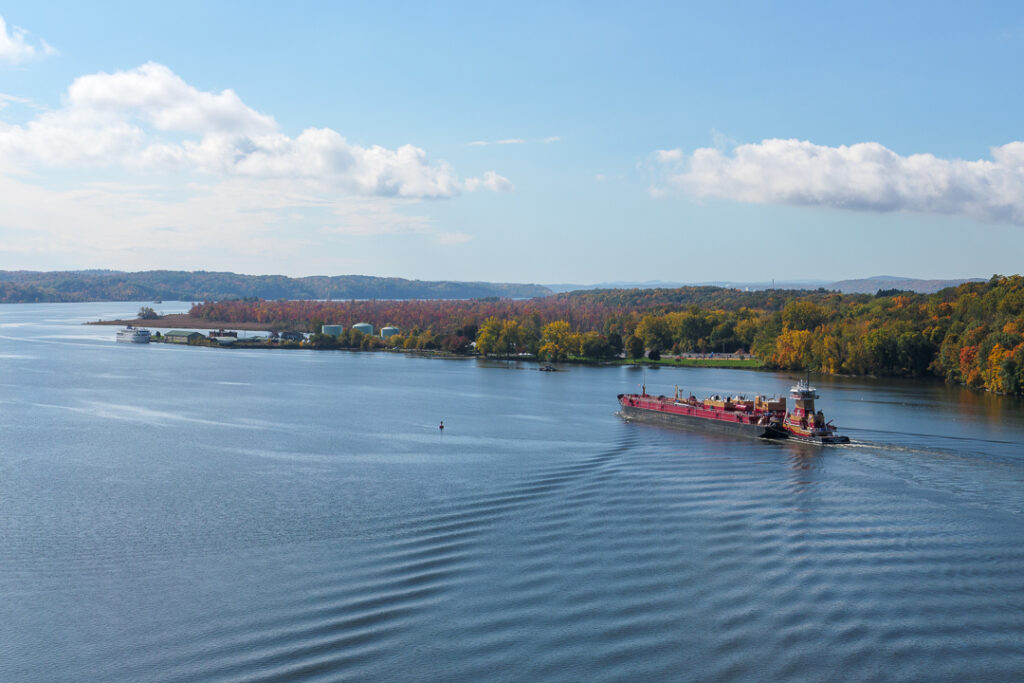 We returned to the ship for lunch and a lecture during our short cruise upstream to Troy.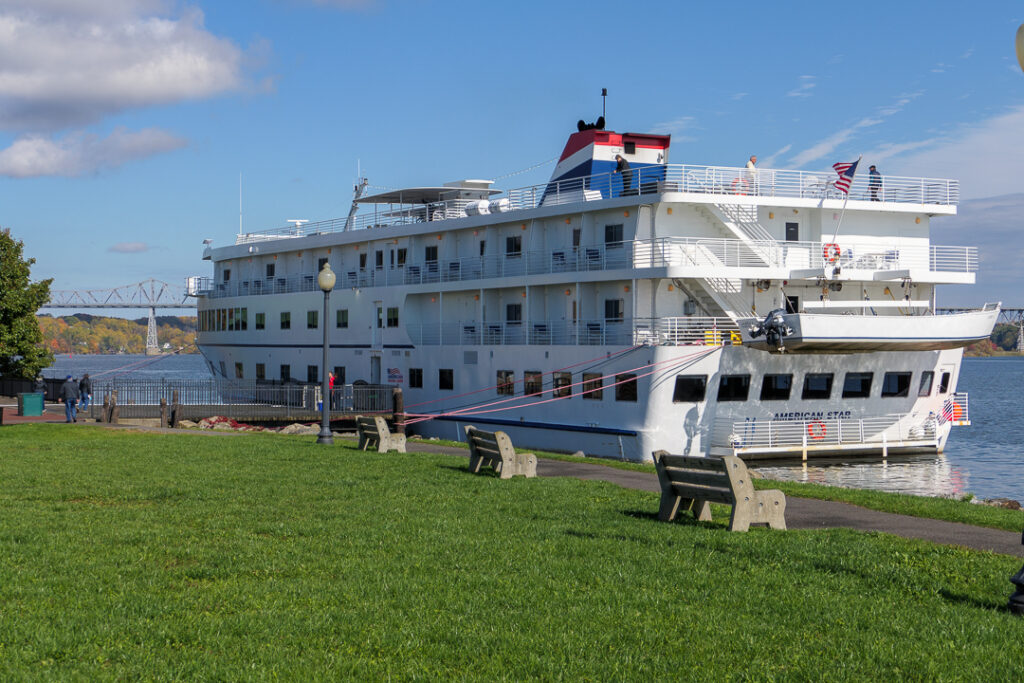 We crossed under I-90 and I saw a familiar road sign pointing the way to Troy.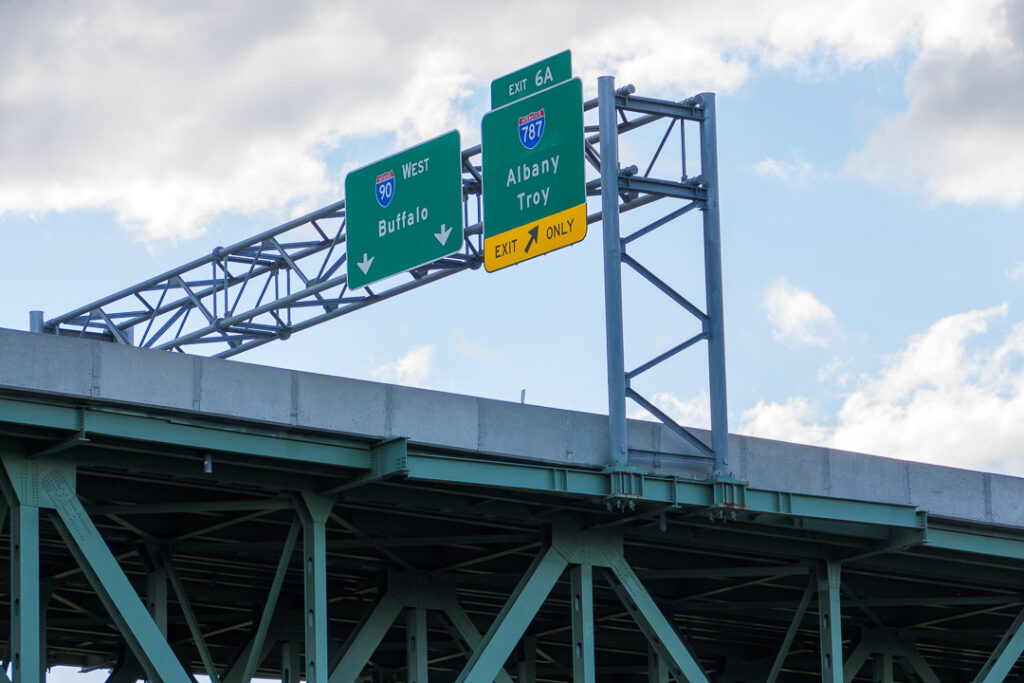 The Troy-Menands Bridge looked very different from the river than it did when driving on it.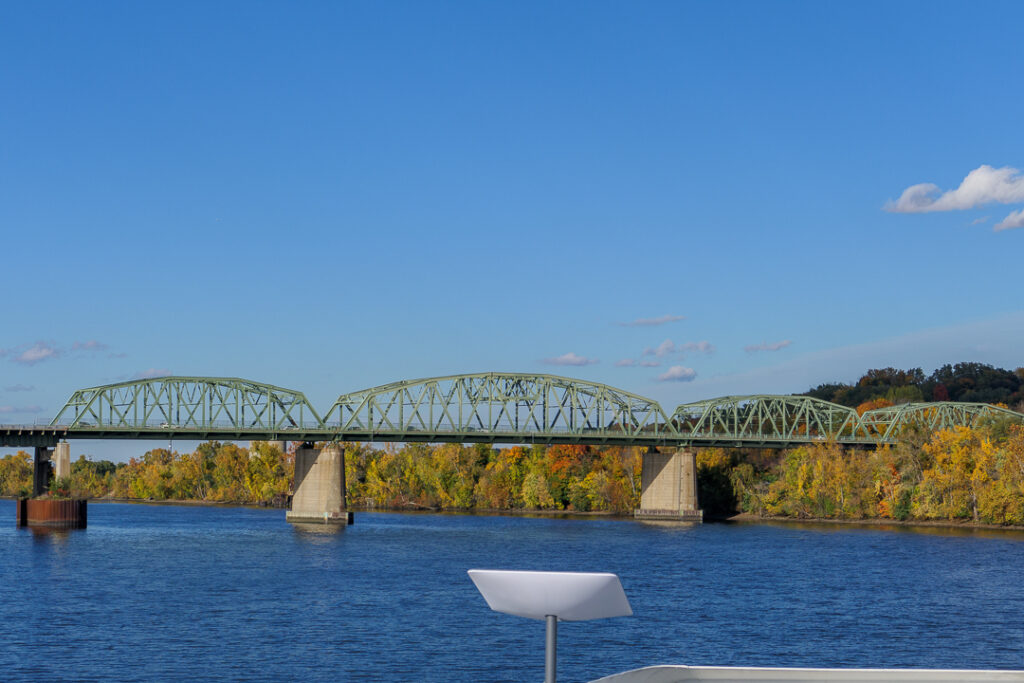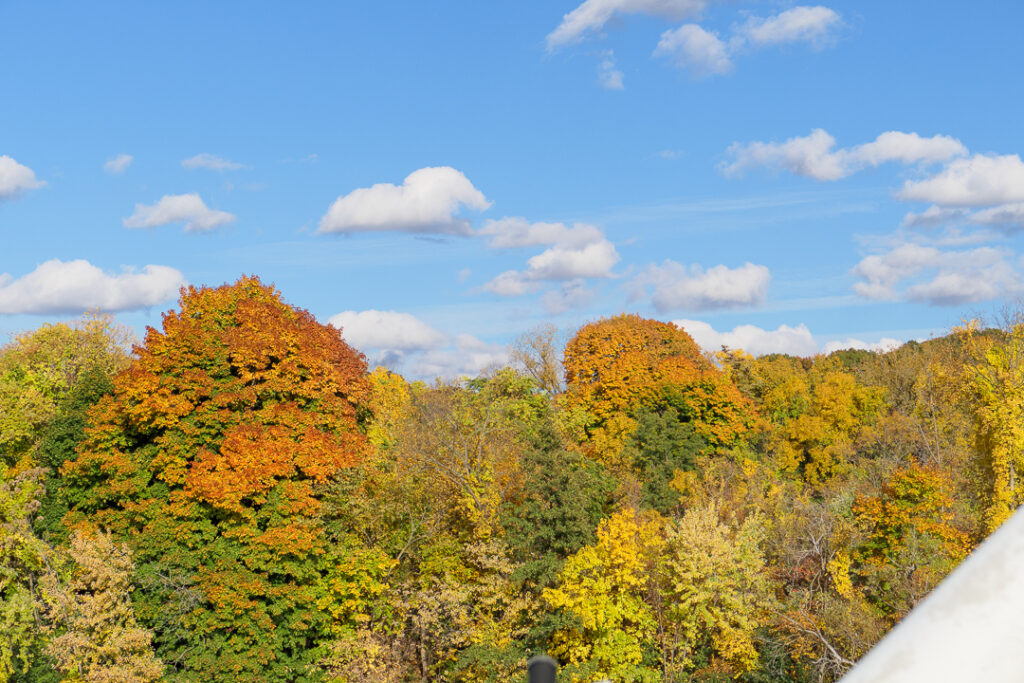 There were some interesting buildings along the river, like the Hudson River Terminal Warehouse.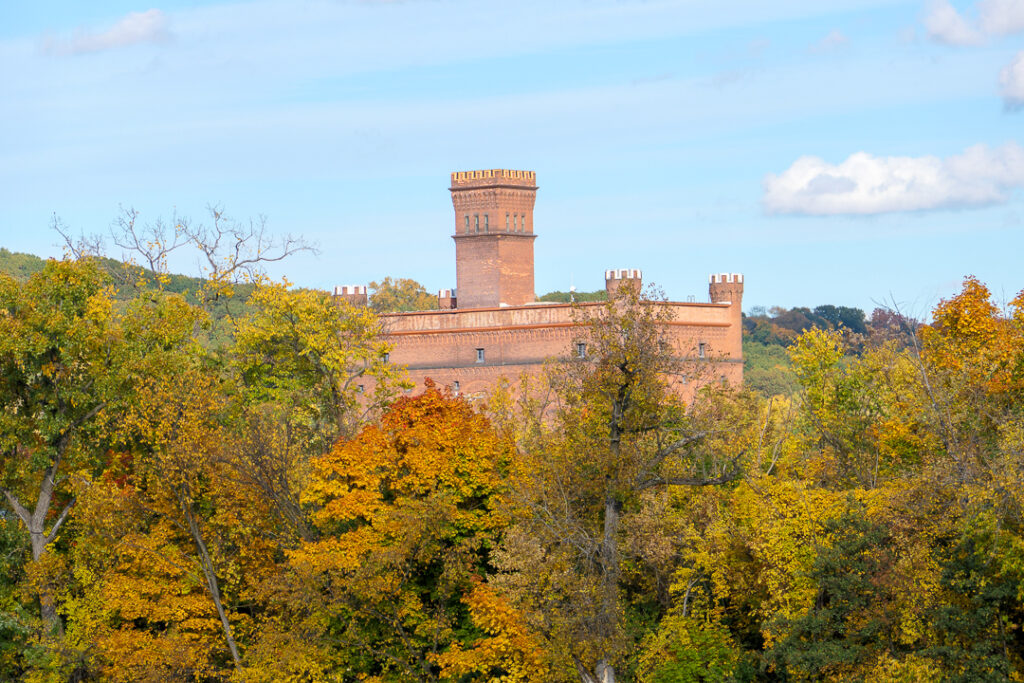 As we approached Troy, I was hoping to see RPI, and I wasn't disappointed.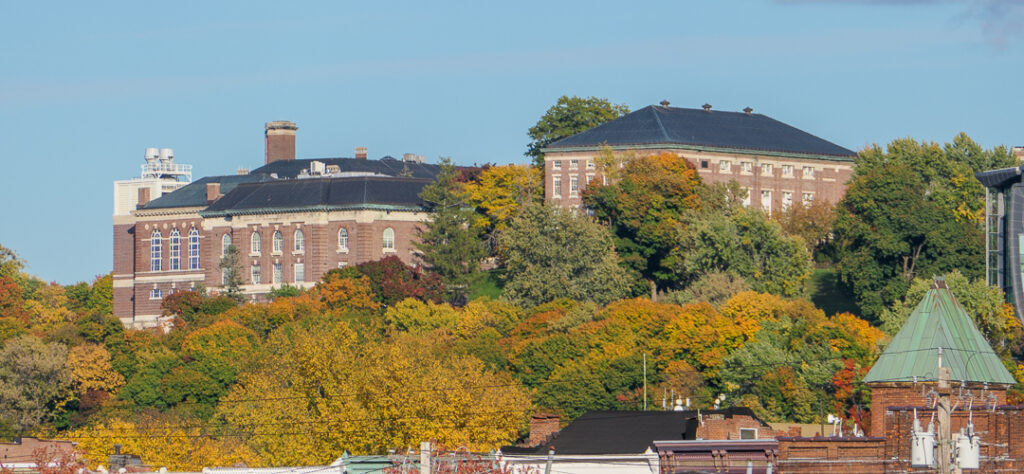 We went to an old favorite for dinner, the Red Front, about half a mile from the Troy Downtown Marina where the ship had docked.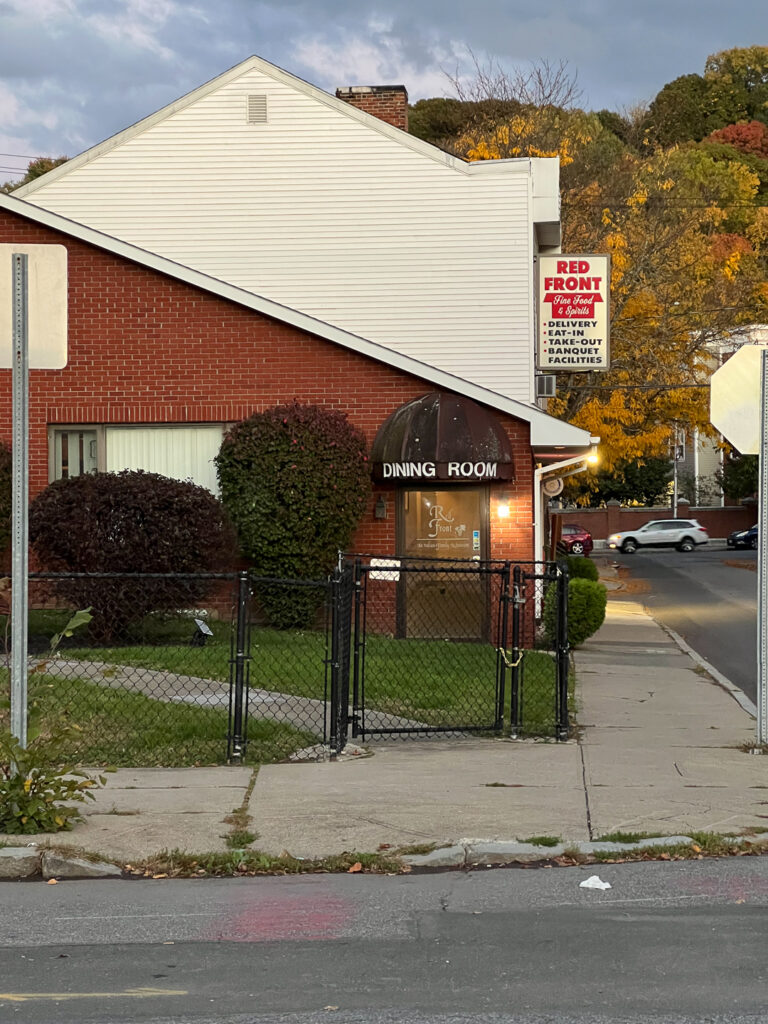 The Red Front hadn't changed much since the last time we visited (probably 7 years ago) and the pizza was still very good. We got back to the ship just in time to see the last little bit of sunset from the sun deck.