We had nothing scheduled for today, so we slept in and had a leisurely breakfast in our room. It was wonderful.
After that, we took a walk through Princeville. We hadn't even left the resort when I spotted this lovely Red Ginger (I was very pleased that the iPhone decided to open up the lens all the way so the background is nicely blurred).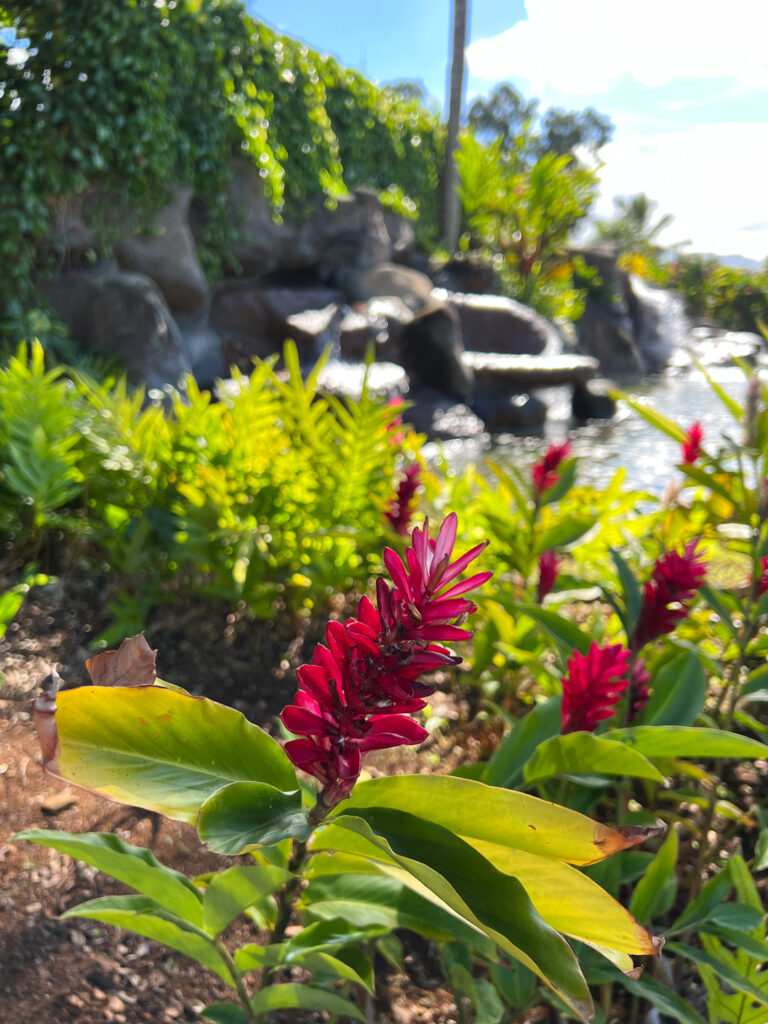 Our walk took us along the Makai Golf Course, which offered some nice views.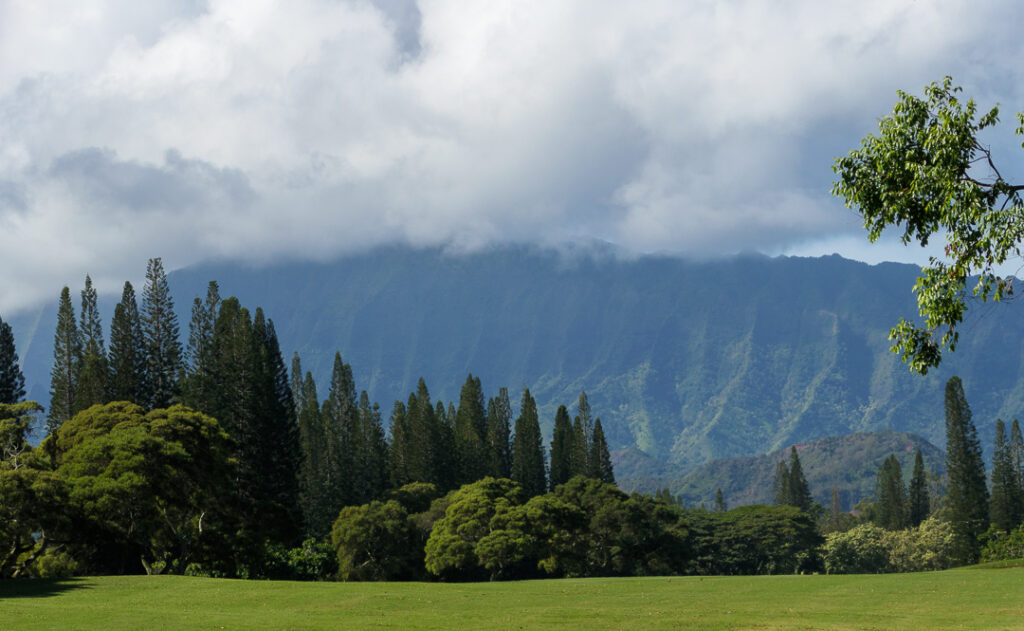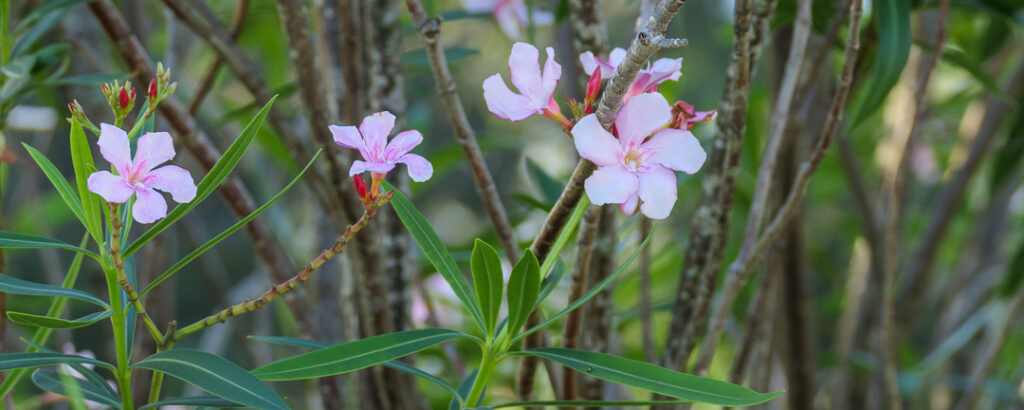 We also walked through a neighborhood; I enjoyed the flowers and the variety of architecture.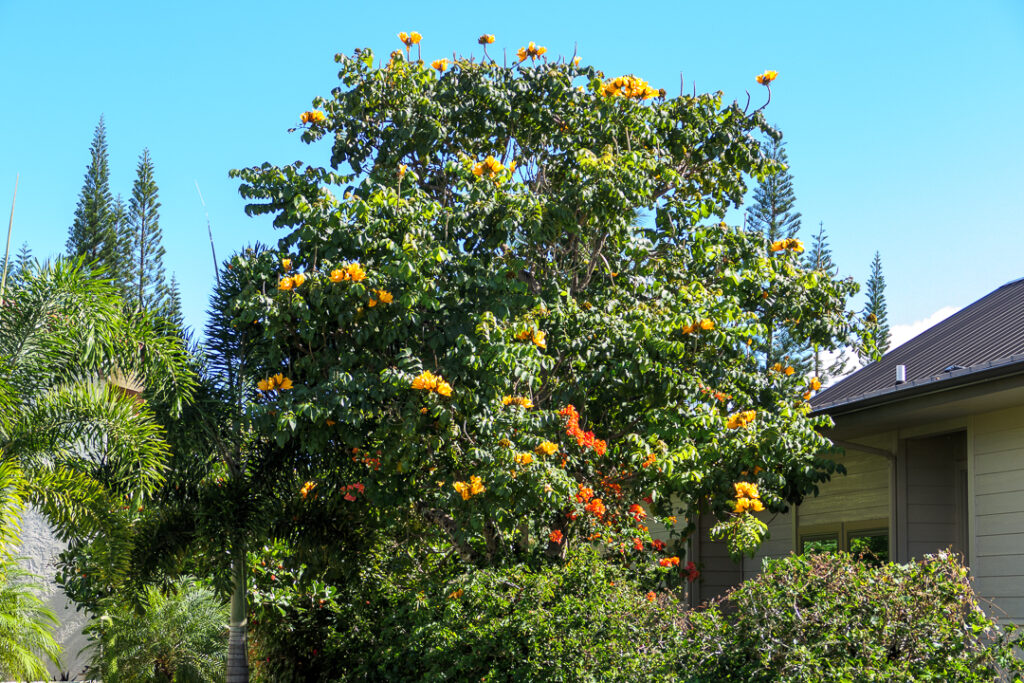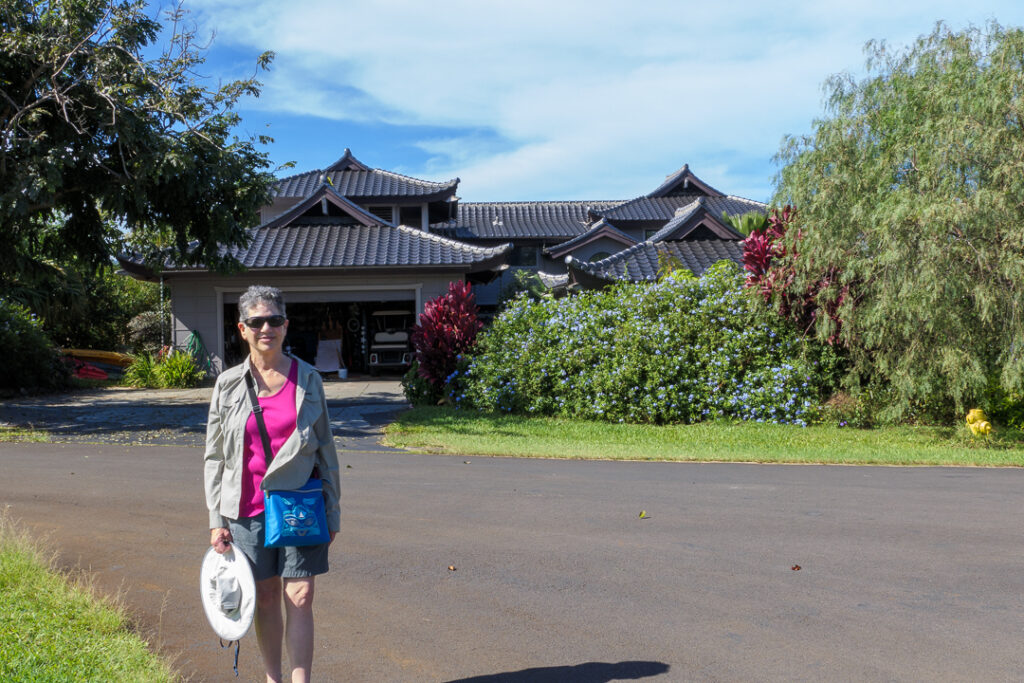 We returned the same way we went – still walking along the golf course. The birds were out.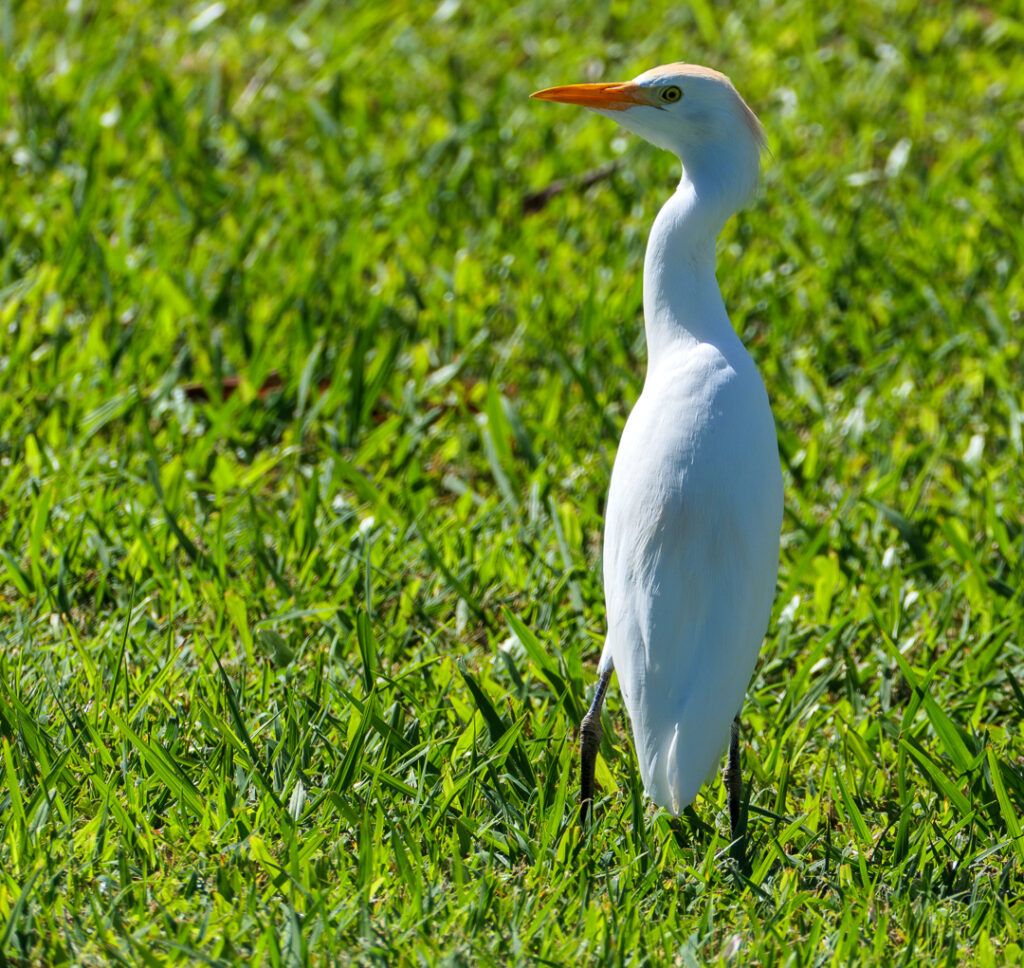 Finally, we got back to the road leading directly to the Westin.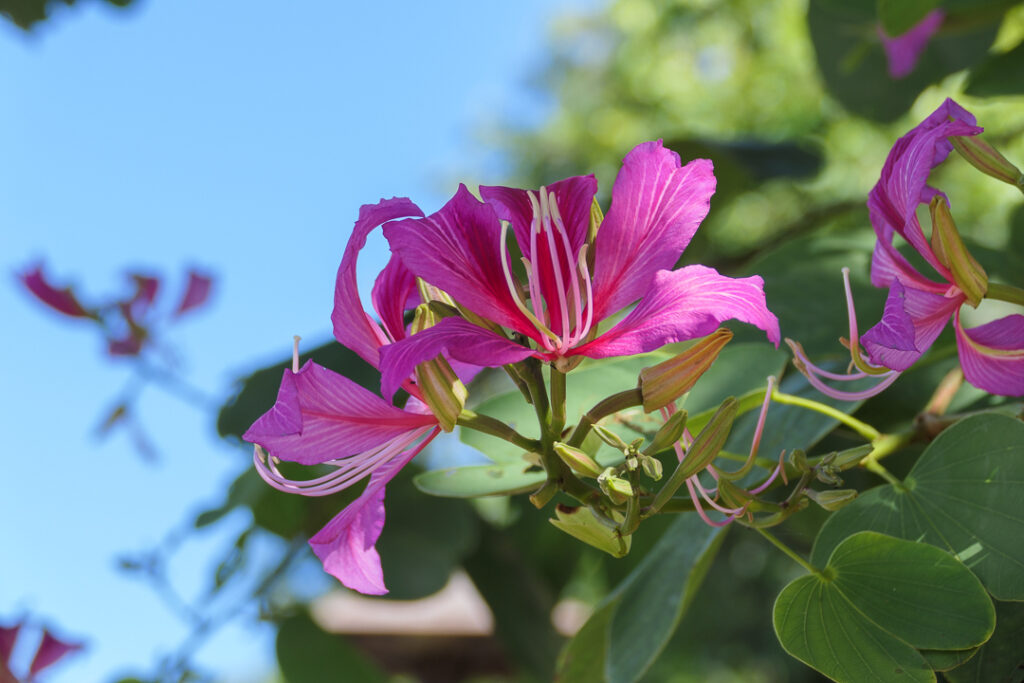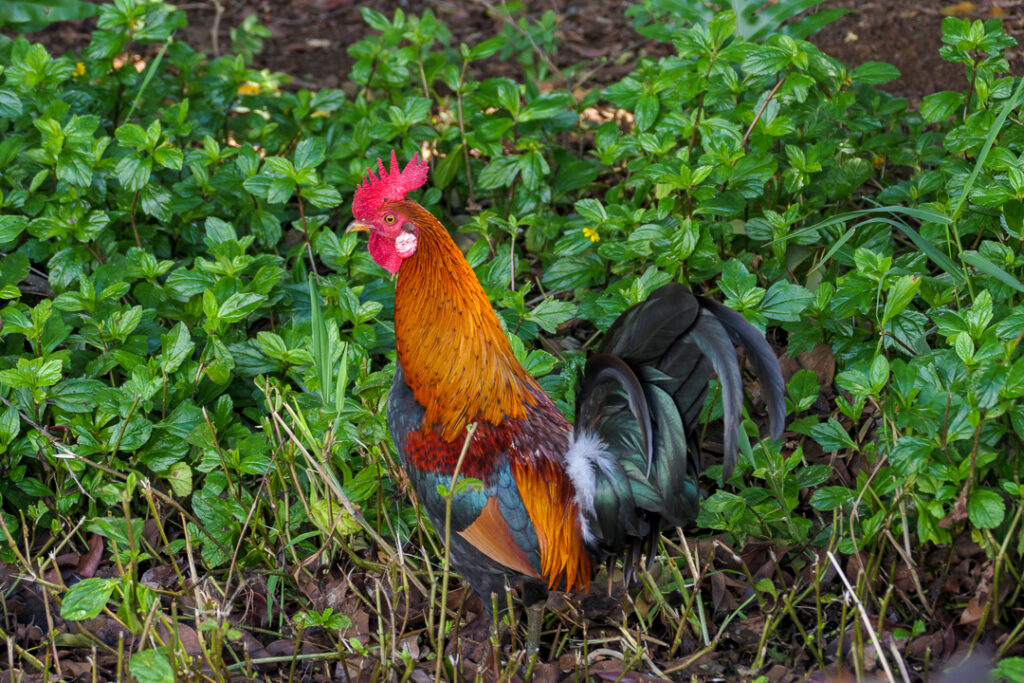 We drove over to Princeville Center for lunch at Tiki Iniki; I had the ginger-beer-battered Ono fish and chips; Diane had the Ahi burger. Both were a little on the bland side, but edible; we chose not to indulge in the true house speciality, tiki drinks, so we didn't get the full experience.
I made steak on the grill for dinner; I've done better (and had better beef to work with), but we survived. After dinner, we went out on our balcony to watch the sunset.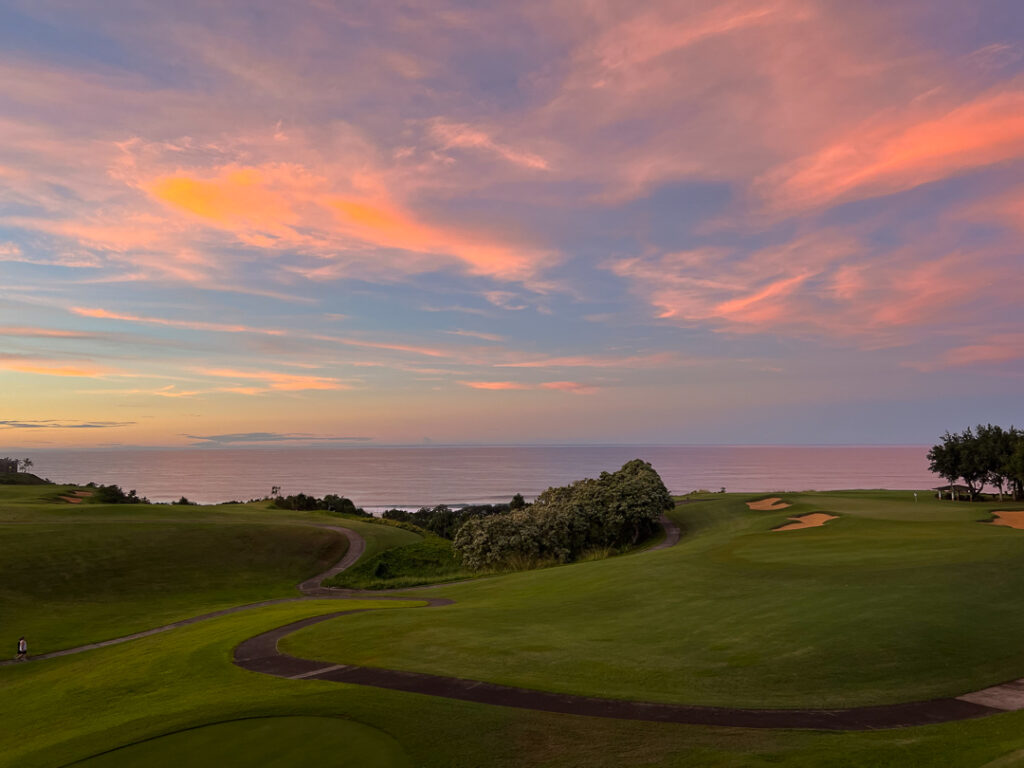 It was even more interesting from ground level.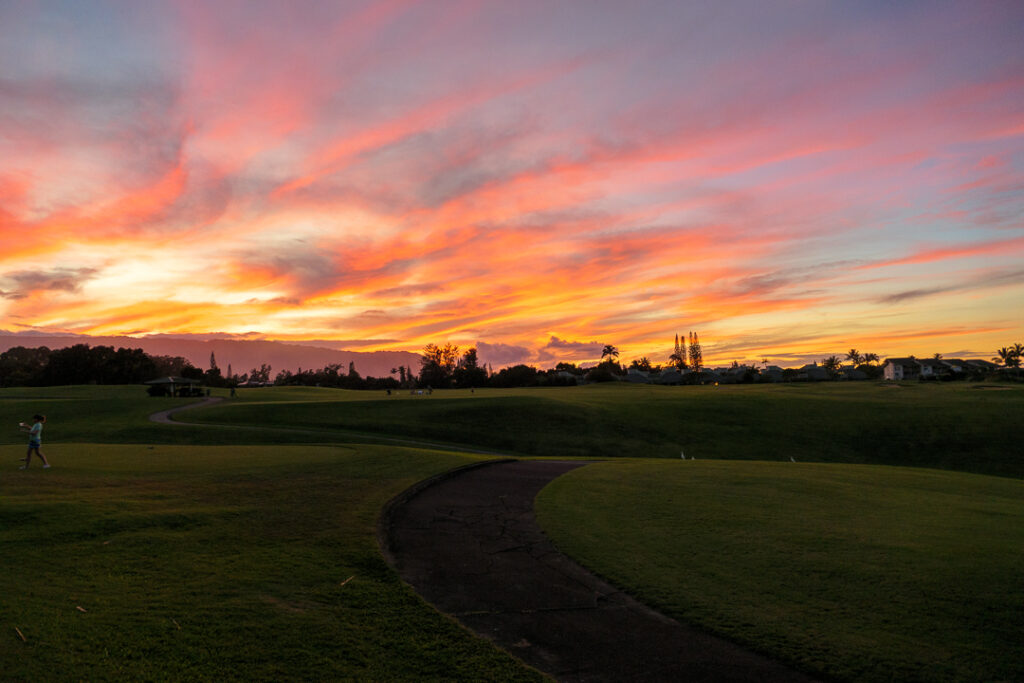 We're booked for activities every day for the rest of our time on Kauai, so I'm glad we had a chance to relax today!