We had lunch today at Chicken in a Barrel BBQ in Kapa'a. It was probably the least expensive meal we'll have on Kauai, but it was tasty and popular, even with the chickens who are all over the island (there were "don't feed the chickens" signs in the seating area).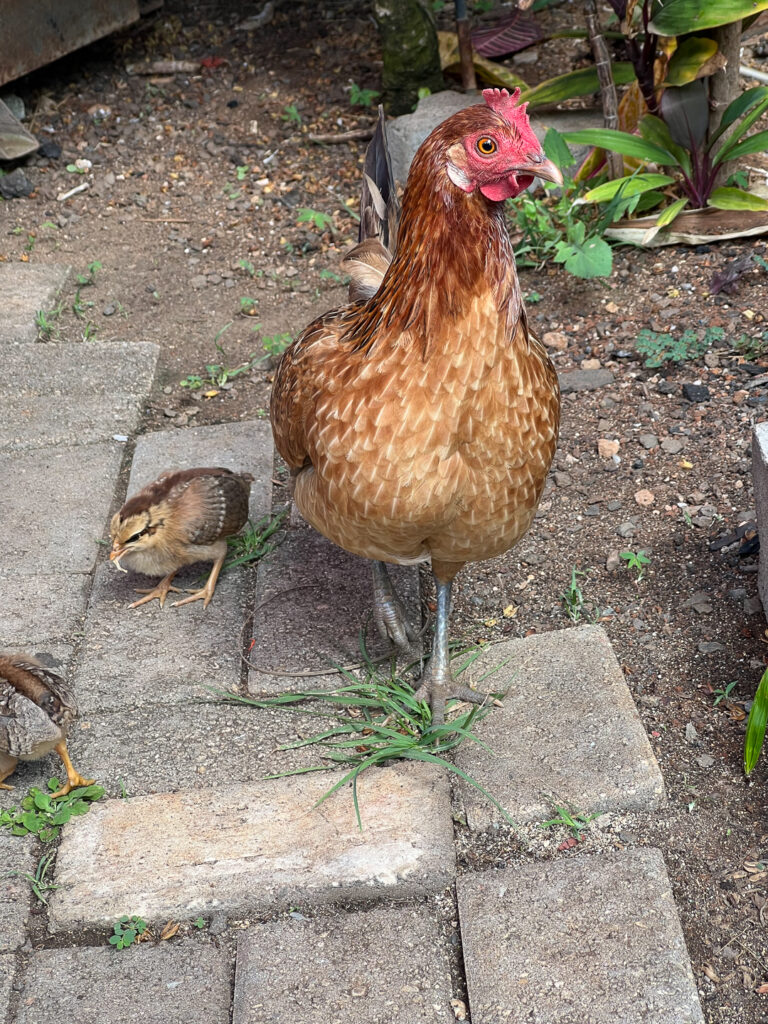 After lunch, we took a short stroll along the beach path and admired other wild birds.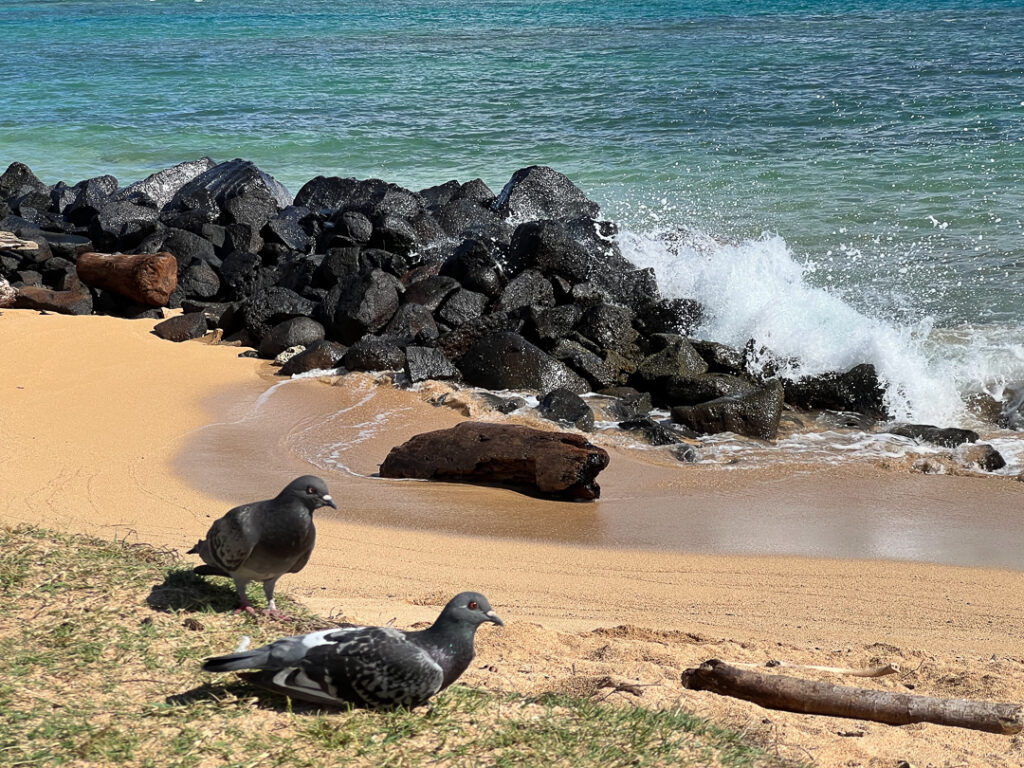 We were in Kapa'a on our way to Lihue to take a scenic helicopter ride with Blue Hawaiian Helicopters – it was great. I took a lot of photos, but many of them were ruined by reflections (I guess I should have worn long pants!). Here are a few of the ones which survived.