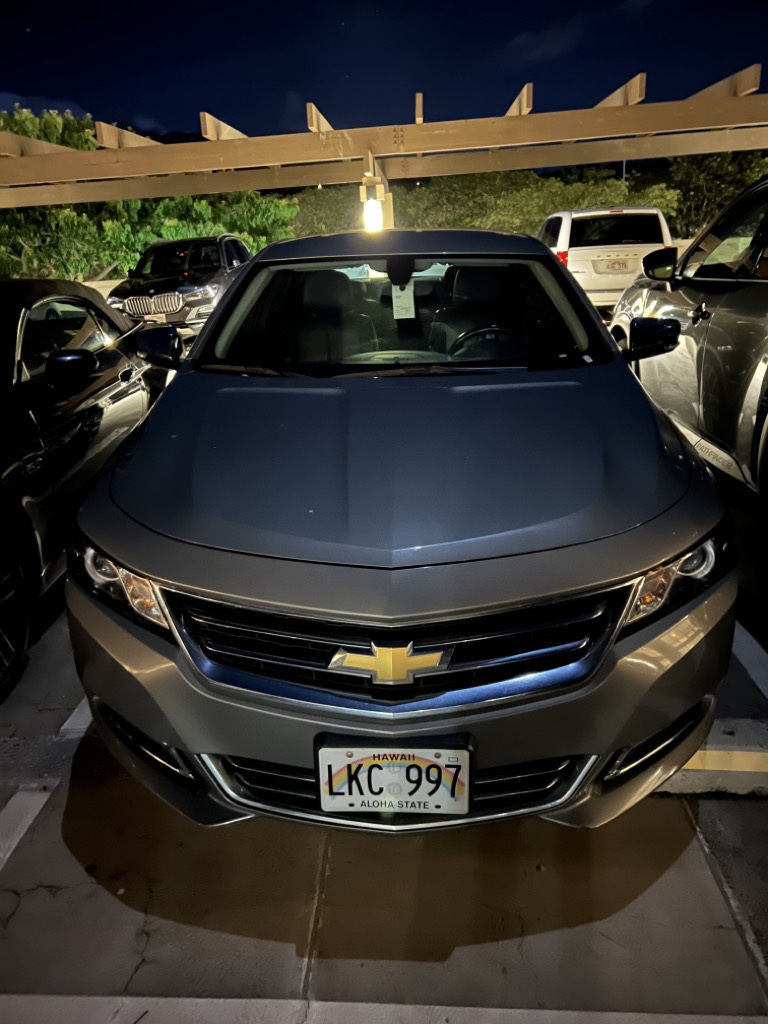 We flew from Kauai to Maui today. We were entitled to access the Hawaiian Premier Club lounge at Lihue Airport on Kauai; it's unattended, so you have to scan your boarding pass to get in. I couldn't get the reader to recognize either of our passes, but fortunately, the passenger in the lounge let us in when she left for her flight; it reminded me of the bad old days of pay toilets.
I felt better when the next passenger arrived and couldn't get her boarding pass to scan; of course, we let her in. And she let the next person in. And so forth.
Our flight was uneventful, and our bag was waiting for us when we got to baggage claim. I'd gotten a "Carfirmation" from Hertz telling me to go to the Five Star area and take any car, so we did just that. There was only one problem – there weren't any cars there. Nor in the Gold or President's Circle areas.
My chat with the agent was only slightly more satisfying than the one in Seinfeld; we got put on a waiting list. Every so often, they'd come out and give someone a car; once in a while, they'd come out and ask if anyone wanted to take a huge truck (we declined). After we'd sat for an hour, they finally gave us a car – a 2019 Impala with well over 40,000 miles on it. I took it.
The infotainment controls were less than self-evident; eventually, I found a way to make the car lift up the console touchscreen and expose a USB port, but there was no way to plug anything into the port and put the touchscreen back down into driving position. I did finally figure out how to get the car to pair to Diane's phone via Bluetooth, but I couldn't see her screen well enough to navigate.
We stopped for a quick bite; I searched the web for hints. Eventually, I found the owner's manual, which had only one page for the infotainment system, telling me to read the infotainment manual. I found that manual and learned that the mysterious "Projection" icon on the touchscreen was the gateway to CarPlay (or Android Auto) – but I still had to figure out where the USB ports were, and the manual was silent about that. Back to the web, where I found the answer thanks to a Chevy dealer near Wichita, Kansas – the ports are in a hard-to-see location in the center console. And then we were all set.
Things improved from there. The line at Safeway was short, our room was ready for us when we arrived, so it was still early enough to go to Snorkel Bob and rent gear for the week. We had dinner with our friends from California who are also staying here – they even did the cooking!
All is well.