One of my favorite things about Kaanapali is the Beach Walk. It's a rare day that doesn't see us walk there at least a short distance (even if it's only getting from one part of the Westin Kaanapali Ocean Villas complex to another). Most of the walk is near the beach; lots of it goes past hotels and shopping.
Today, we decided to walk the southern part of the trail. Our goal was Ululani's Shave Ice at the Hyatt Regency, about three miles away.
We took our time and enjoyed the scenery, flora, and fauna that we saw along the way, starting with these Java Sparrows.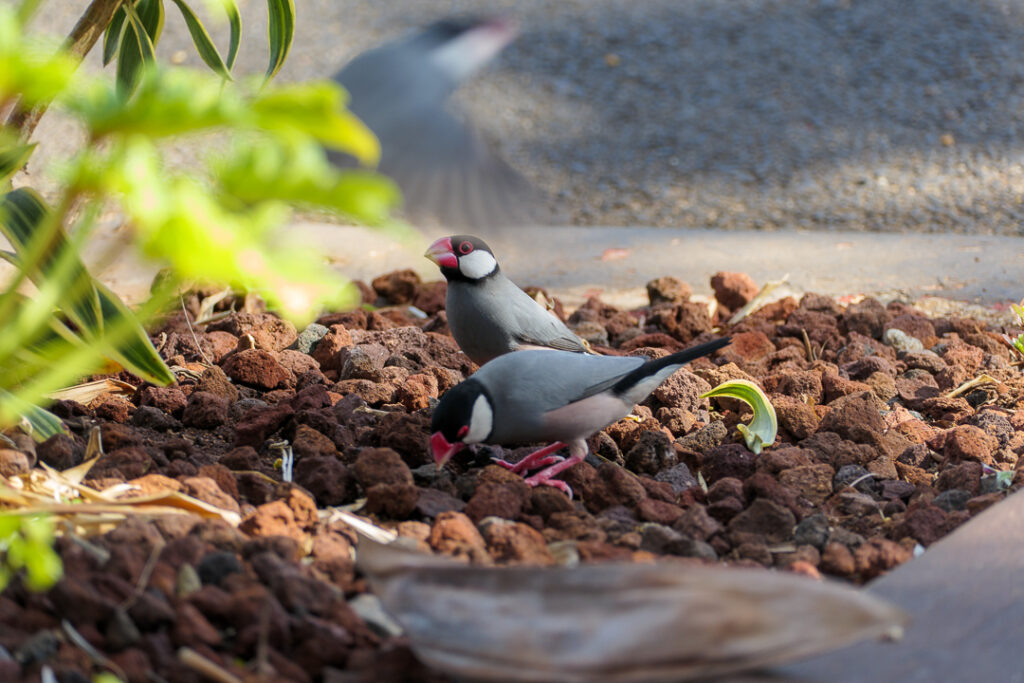 The ocean was a beautiful blue, and so was the sky. Moloka'i and Lanai were visible in the distance.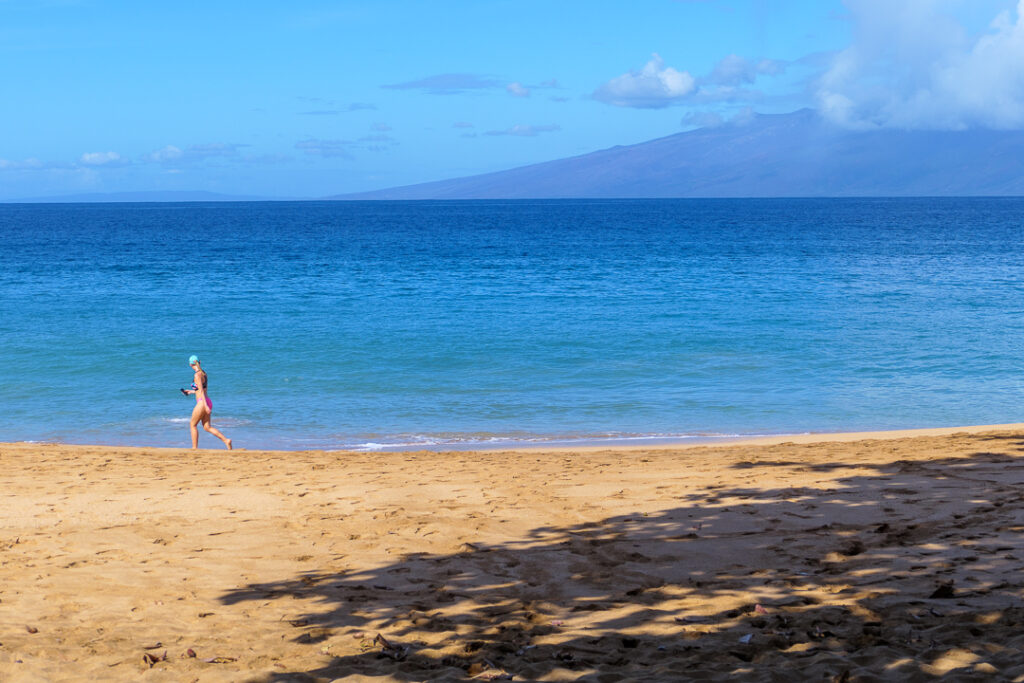 This is all that's left of the Keka'a Landing Pier near Black Rock.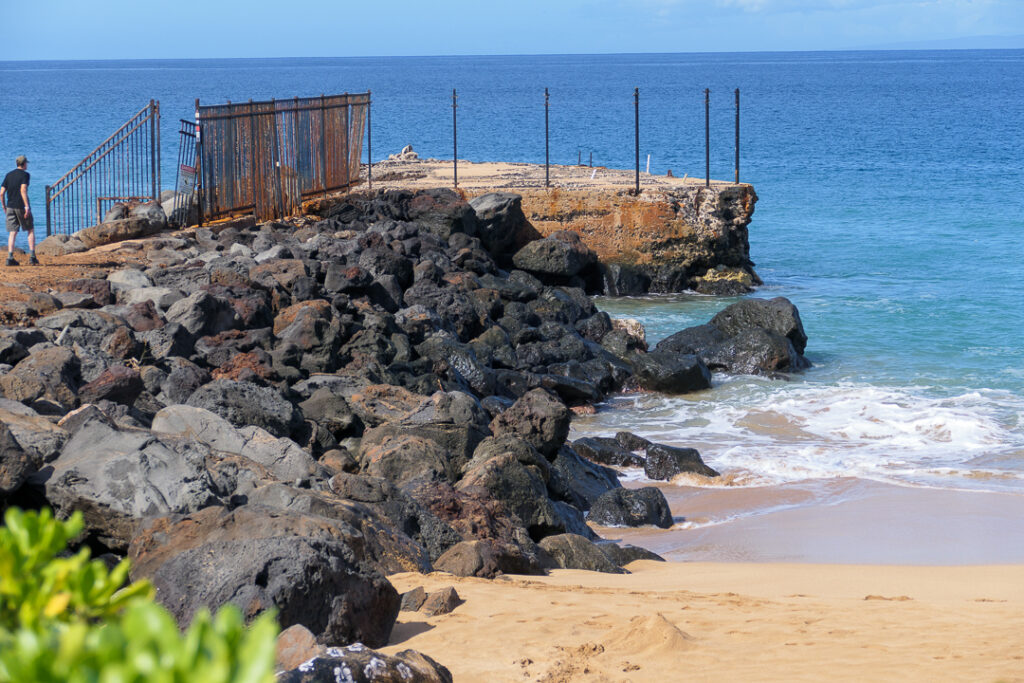 We couldn't ignore the hibiscus flowers blooming all along the path.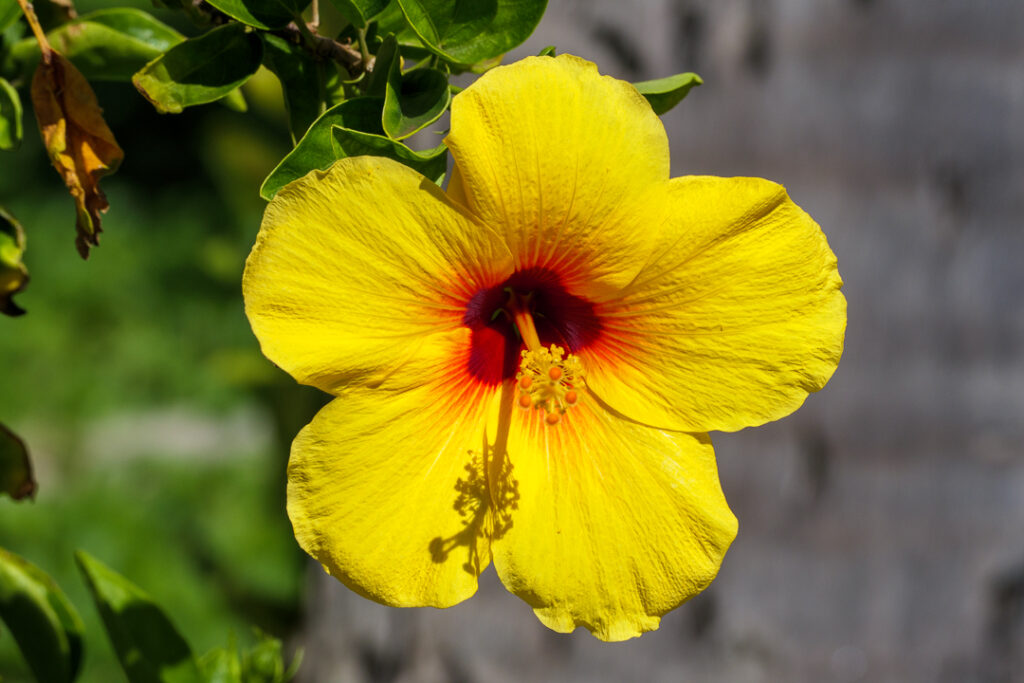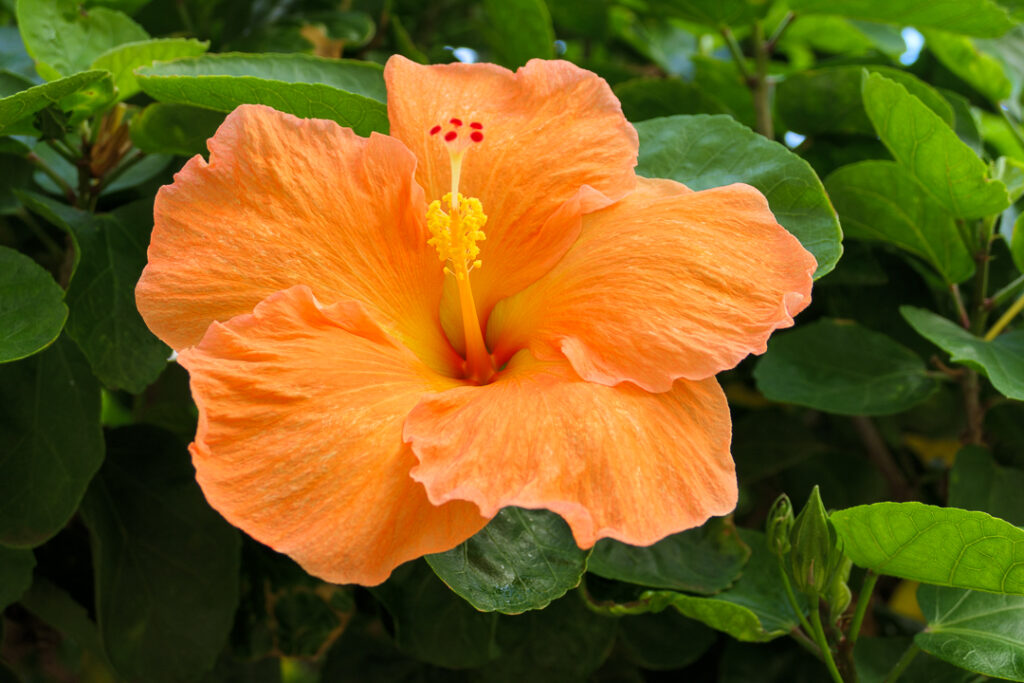 It looked like it would be a great day to go parasailing (not that I'm likely to do it!).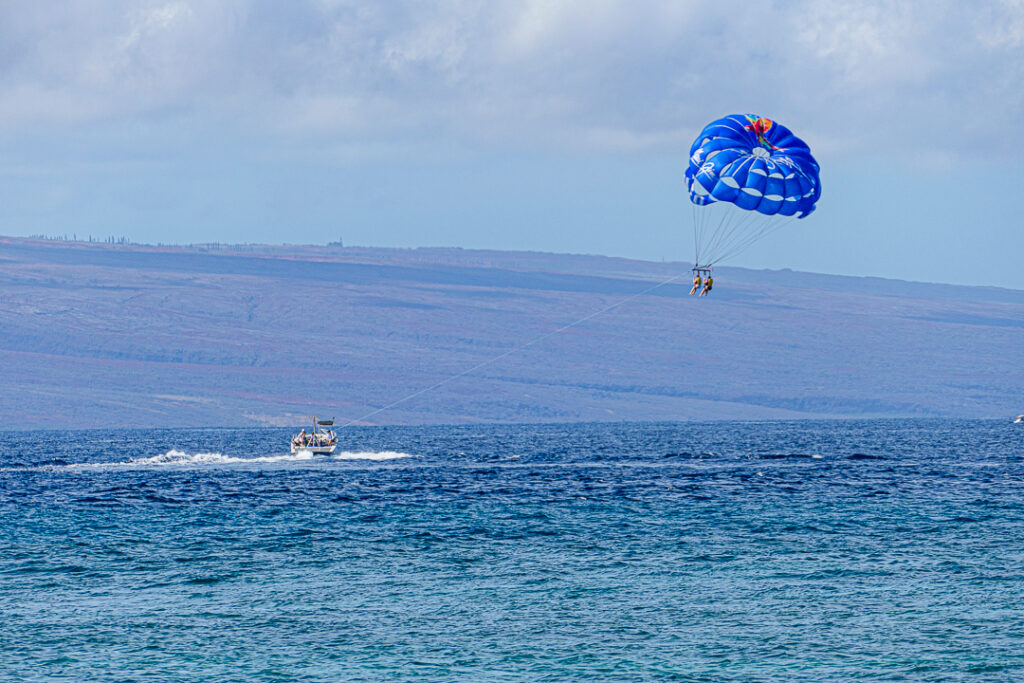 In past years, we've been able to go the entire distance on pavement or boardwalk, but a large stretch of the beach walk fell into the ocean a couple of months ago! We walked along the beach until the path resumed (we could have taken a detour inland, but what fun would that have been?).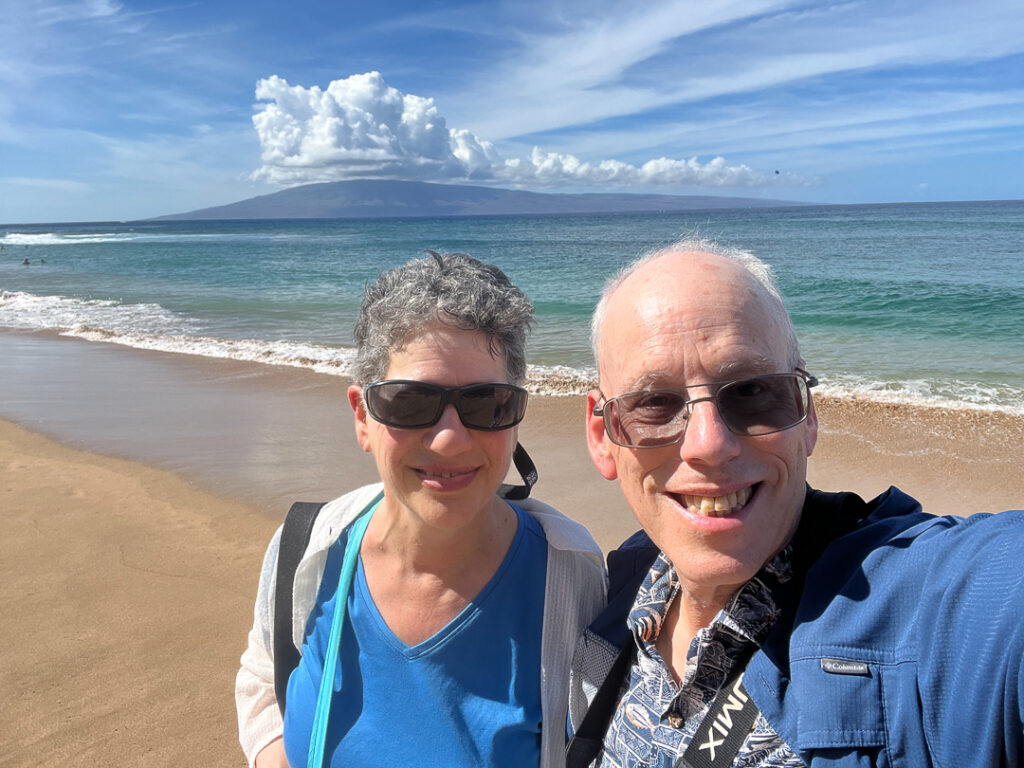 Finally, we reached our goal and enjoyed a delicious (but non-photogenic) shave ice.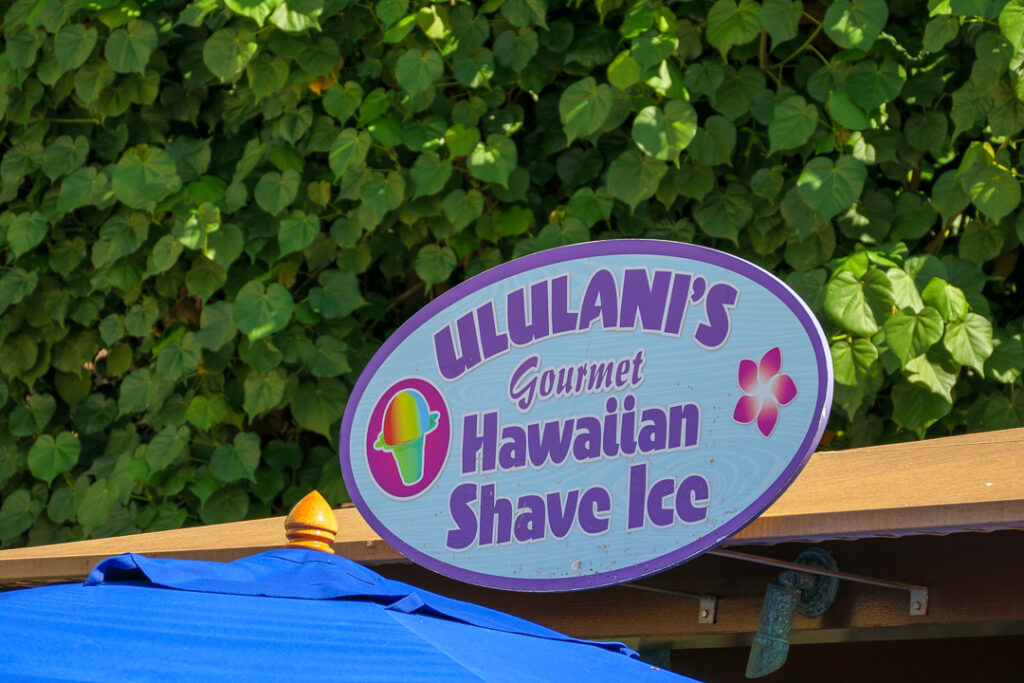 We continued on the path until its end at the south edge of the Hyatt property. We went into the Hyatt to enjoy their koi and penguins.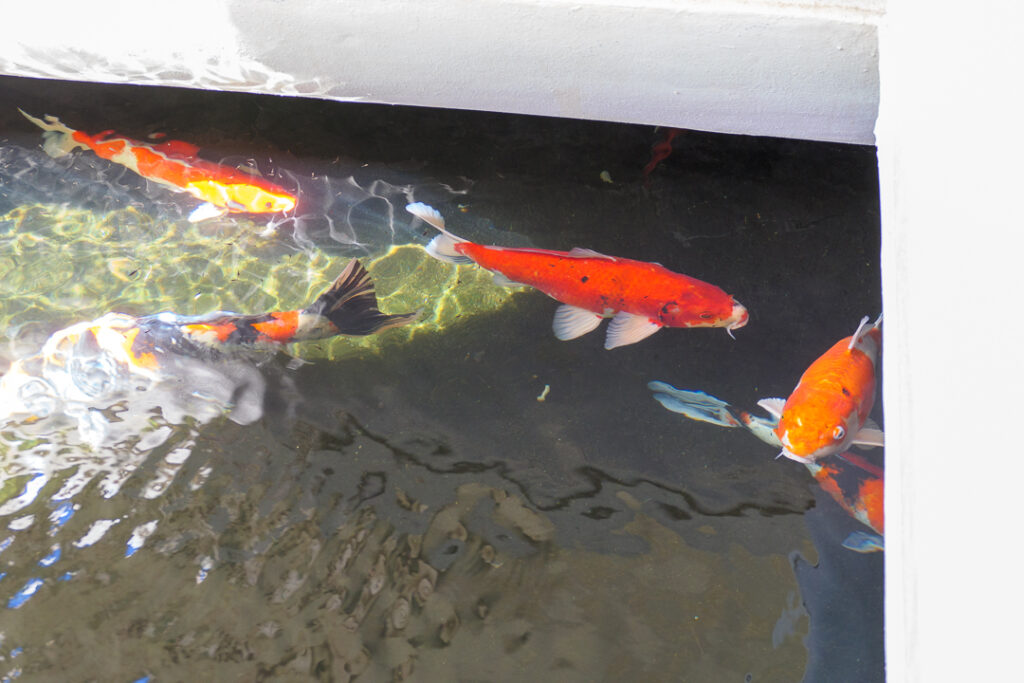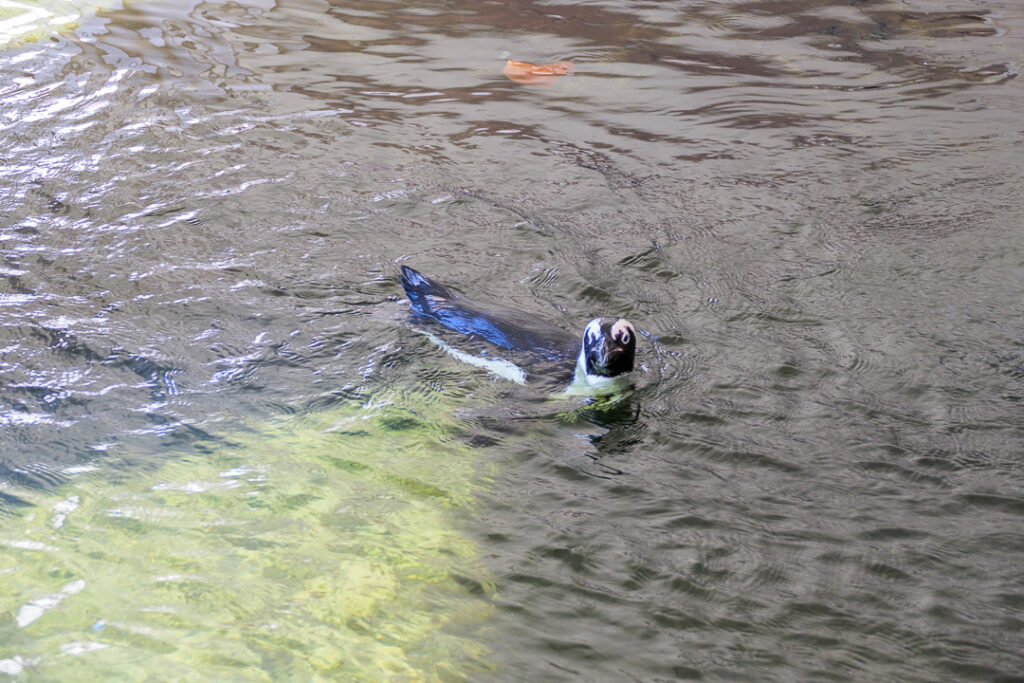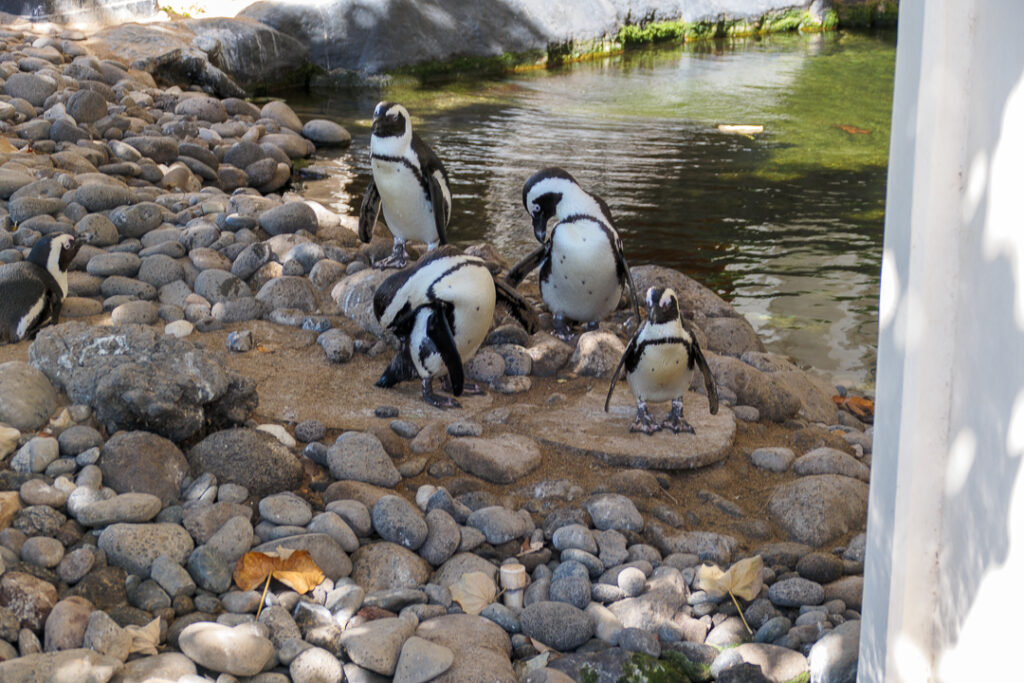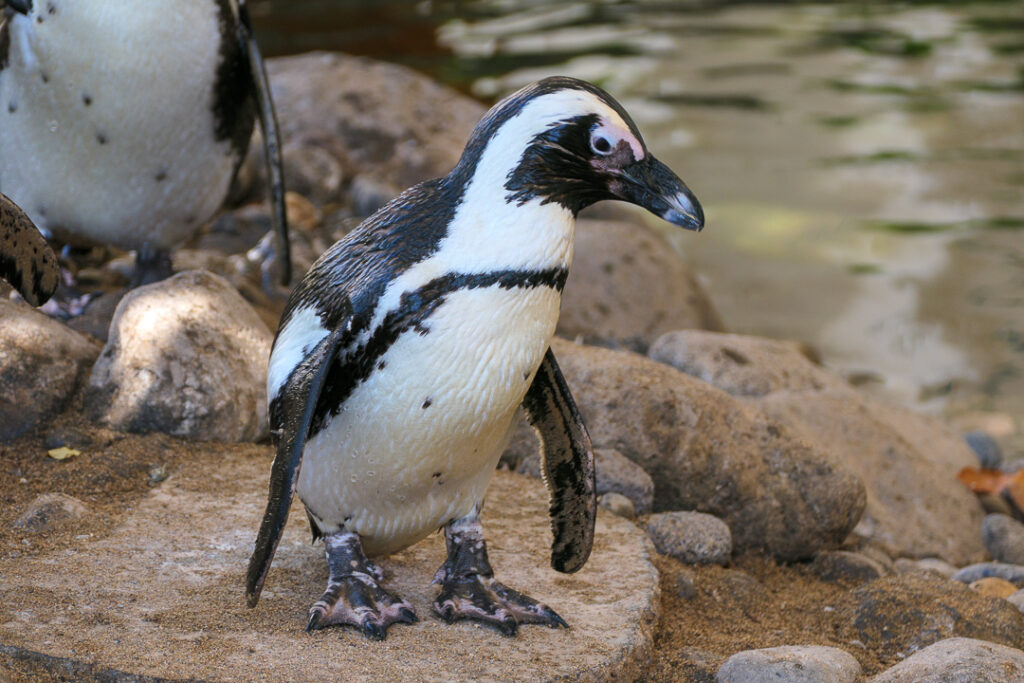 On the way out of the Hyatt, we noticed a cockatoo (Madison) in a cage. Apparently she's been there for a few years, but I don't remember seeing her before.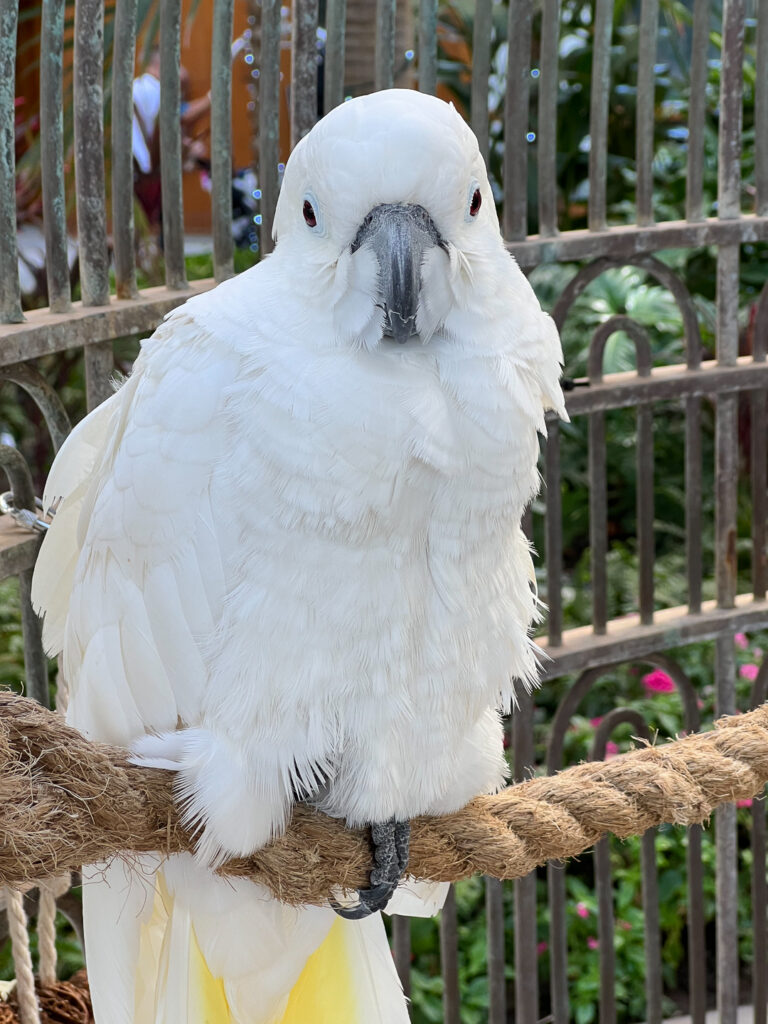 I guess I'm a real sucker for orange hibiscus. Here's another one.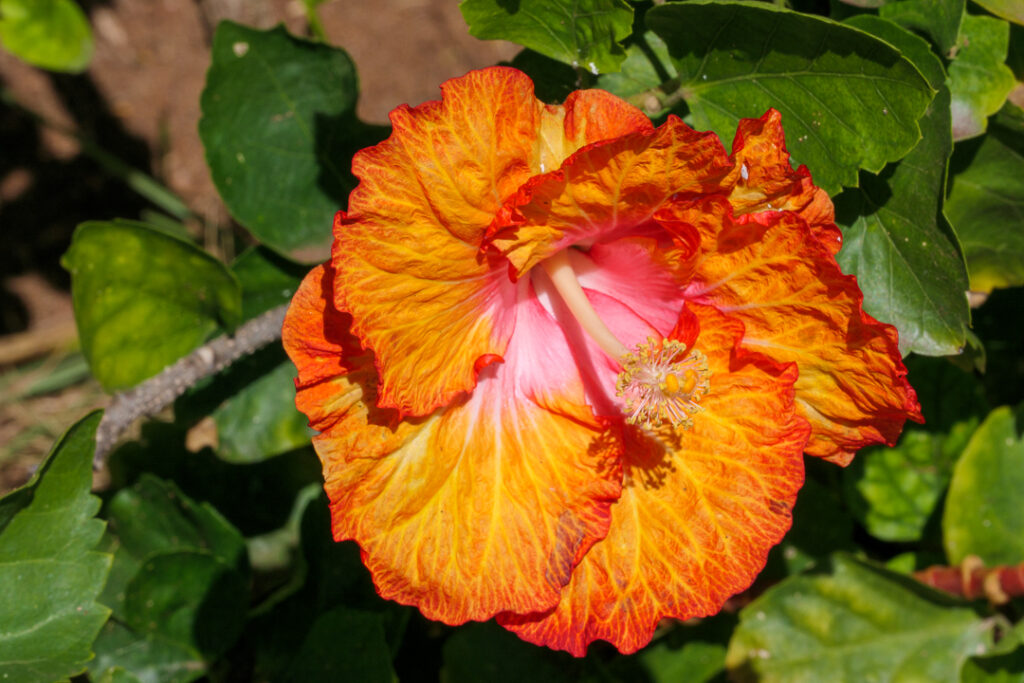 As we neared our resort, we saw a few more birds of interest – Great Egrets and Common Mynahs.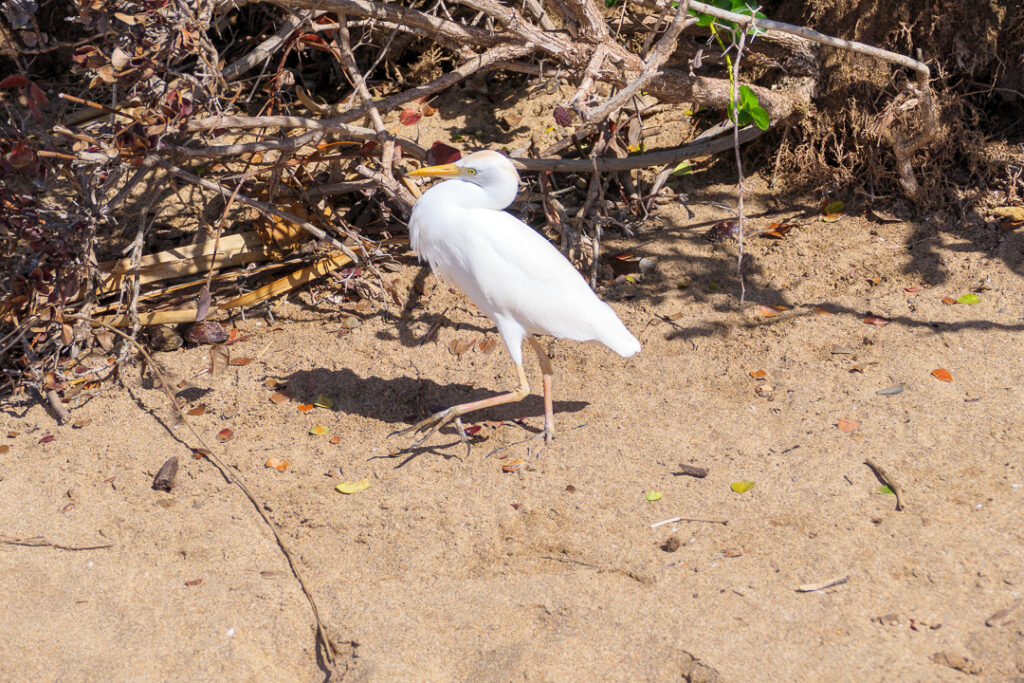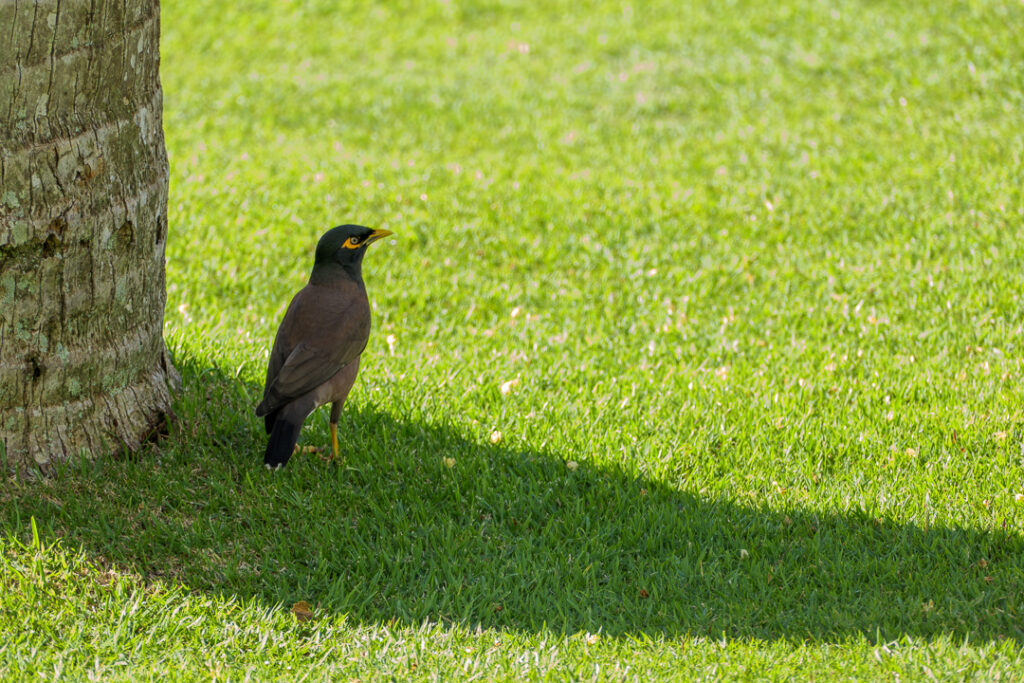 All in all, we walked more than 10km for shave ice – and it was worth it!
We had a light dinner at Pizza Paradiso at the northern end of the beach walk. We drove there.