We went snorkeling this morning at the resort; it had been three years since we'd done it and it took a while to get comfortable again. The viewing was good – Diane brought her underwater camera and took lots of photos! We saw old friends like yellow wrasses and black triggerfish almost as soon as we got in the water.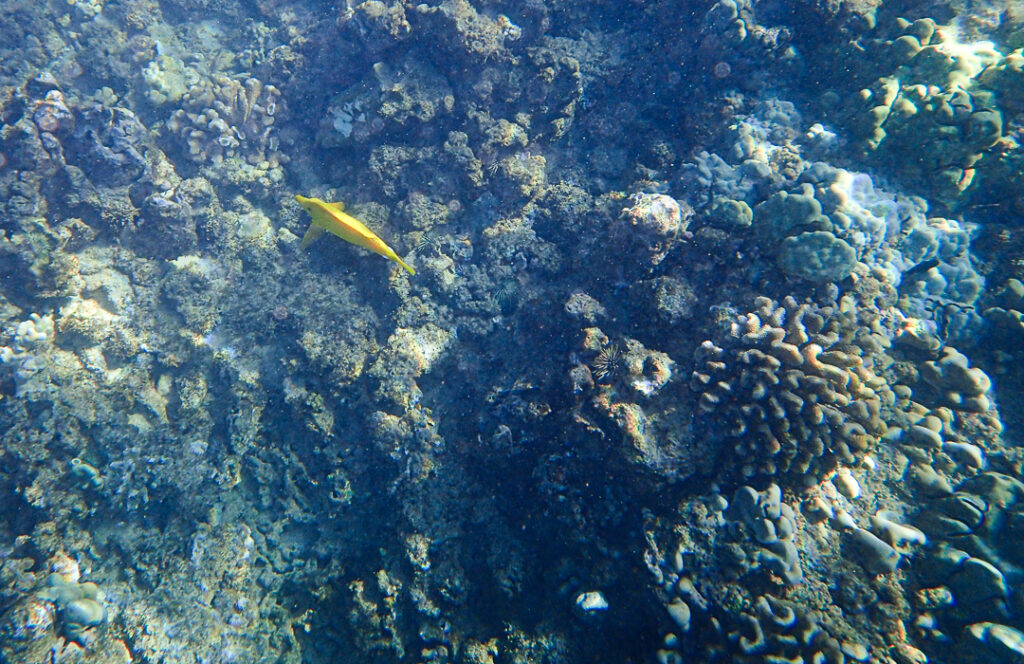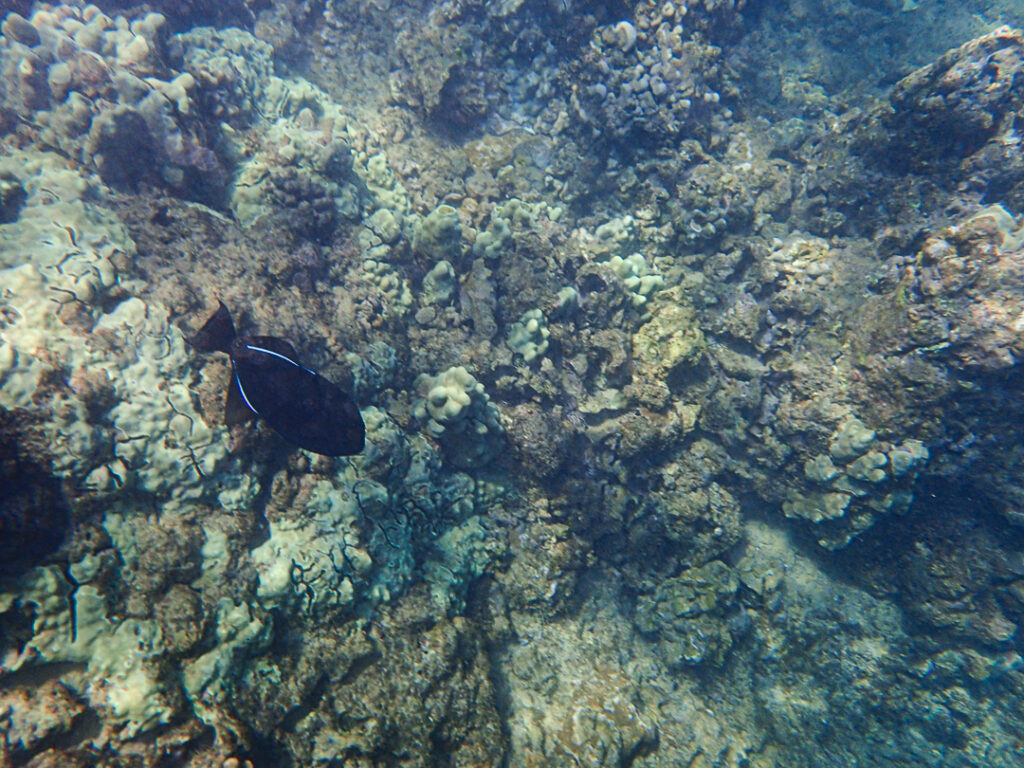 We swam around for about twenty minutes and decided it was time to go back – but we got delayed when this turtle showed up.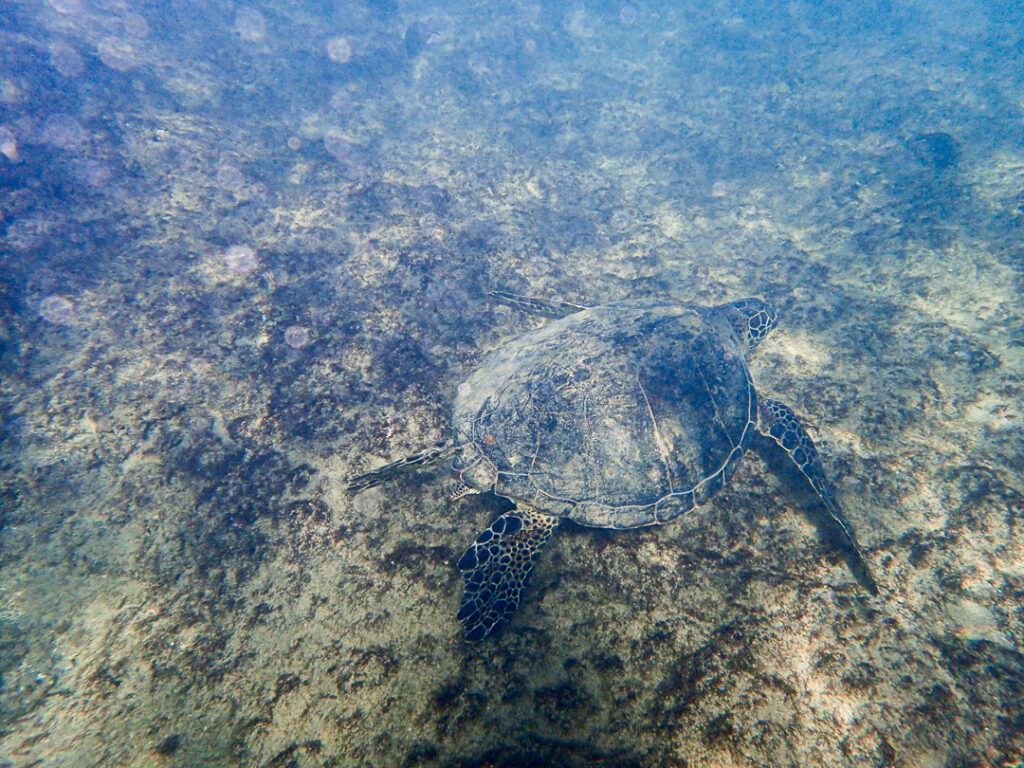 This afternoon, we took a sunset cruise on the Trilogy III out of Lahaina Harbor. The ship is a catamaran; we sailed near its twin a few minutes after casting off.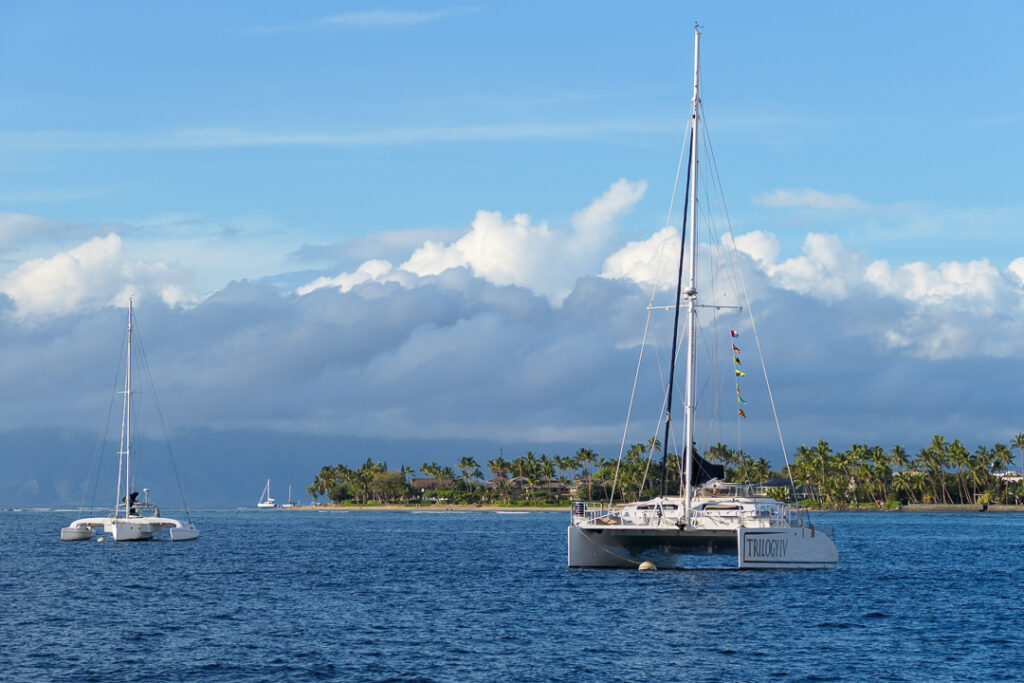 There were smaller vessels around, too.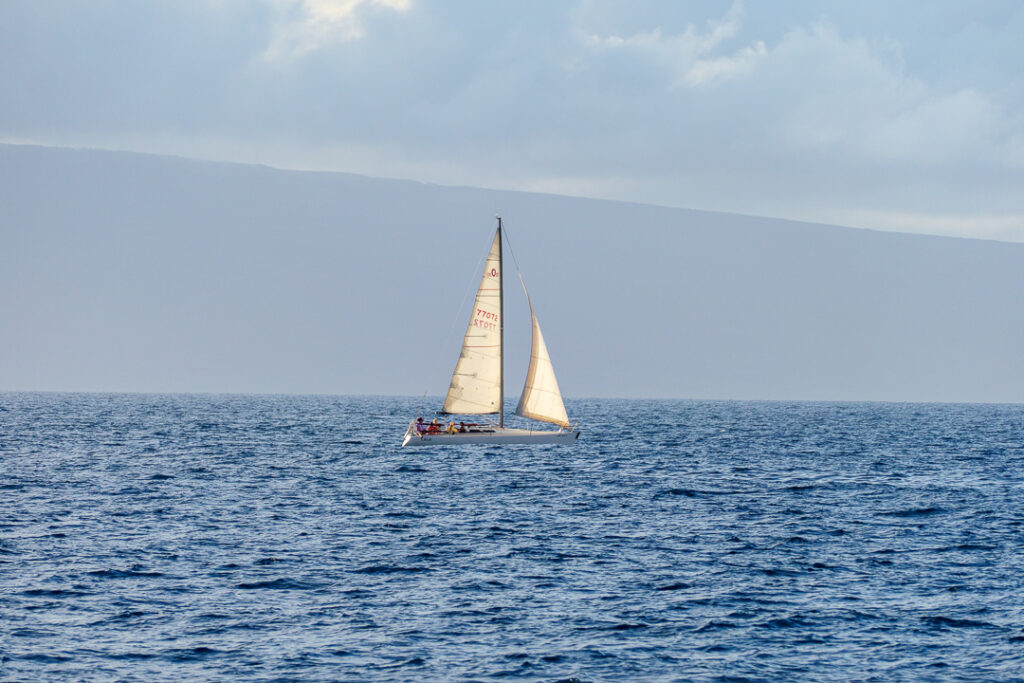 Trilogy doesn't start whale watching tours until December 15, but that didn't mean that there weren't any whales in the area!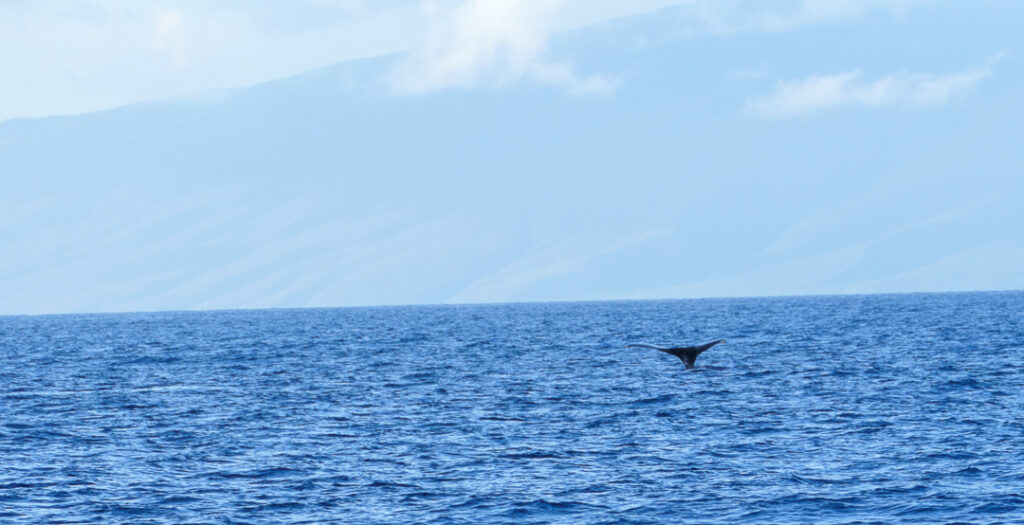 There are other sunset cruises in Lahaina, of course.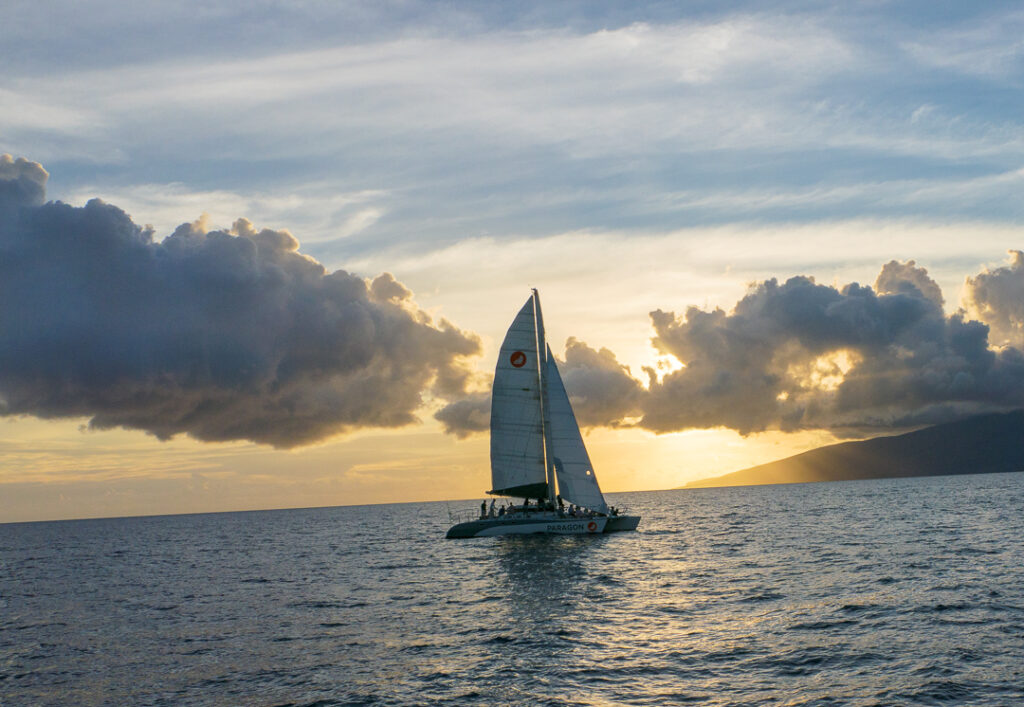 We saw more whales throughout the cruise, generally in pairs.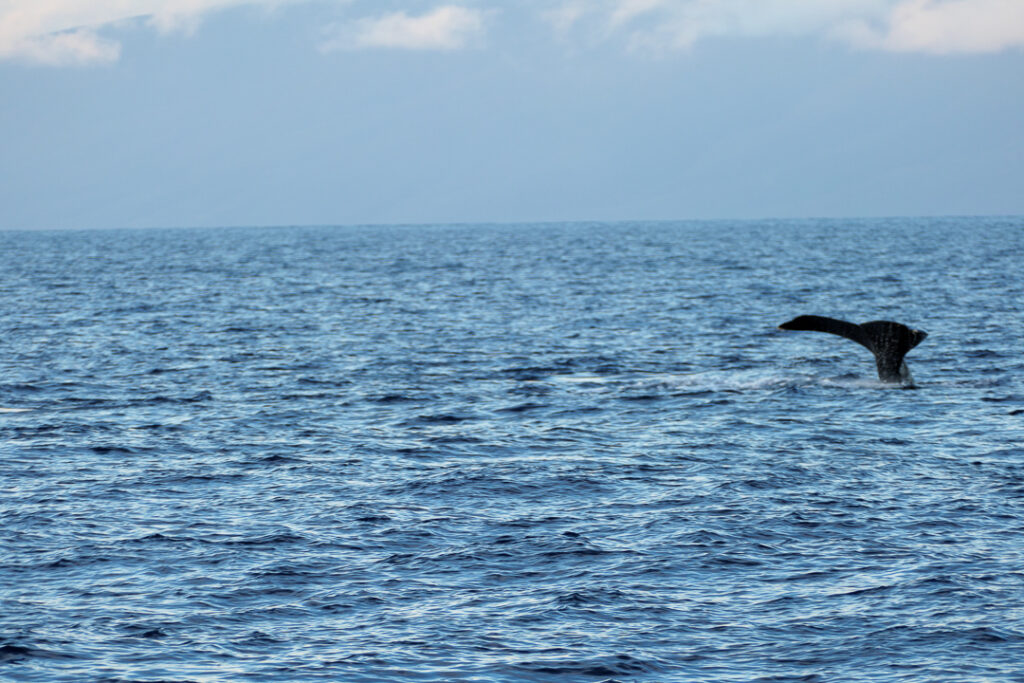 It was a beautiful night to be out on the water.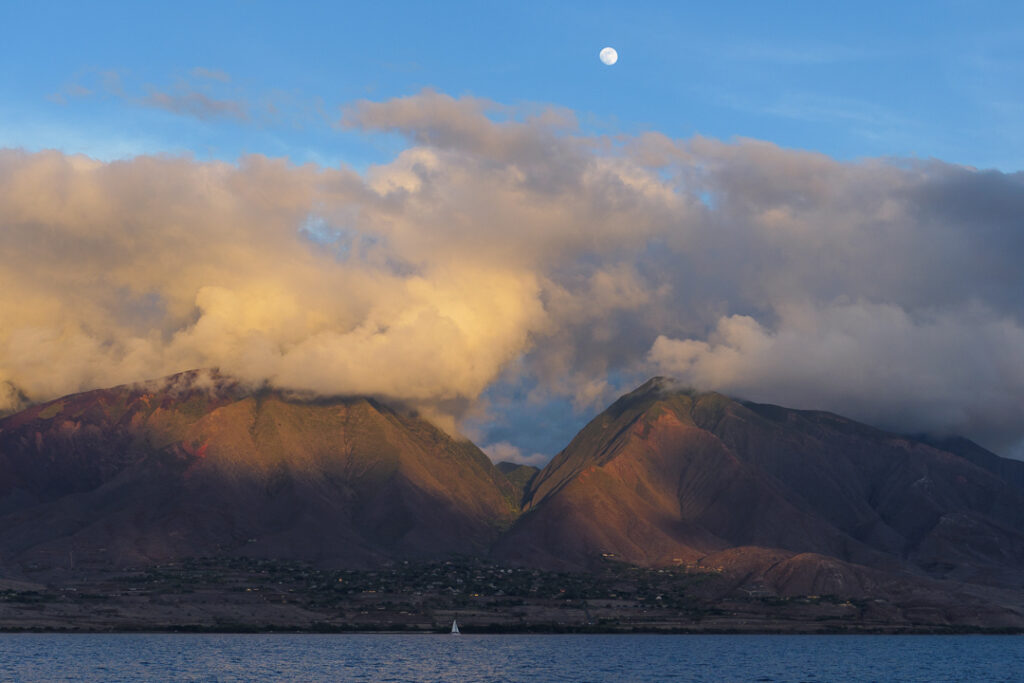 The sunset was wonderful, too.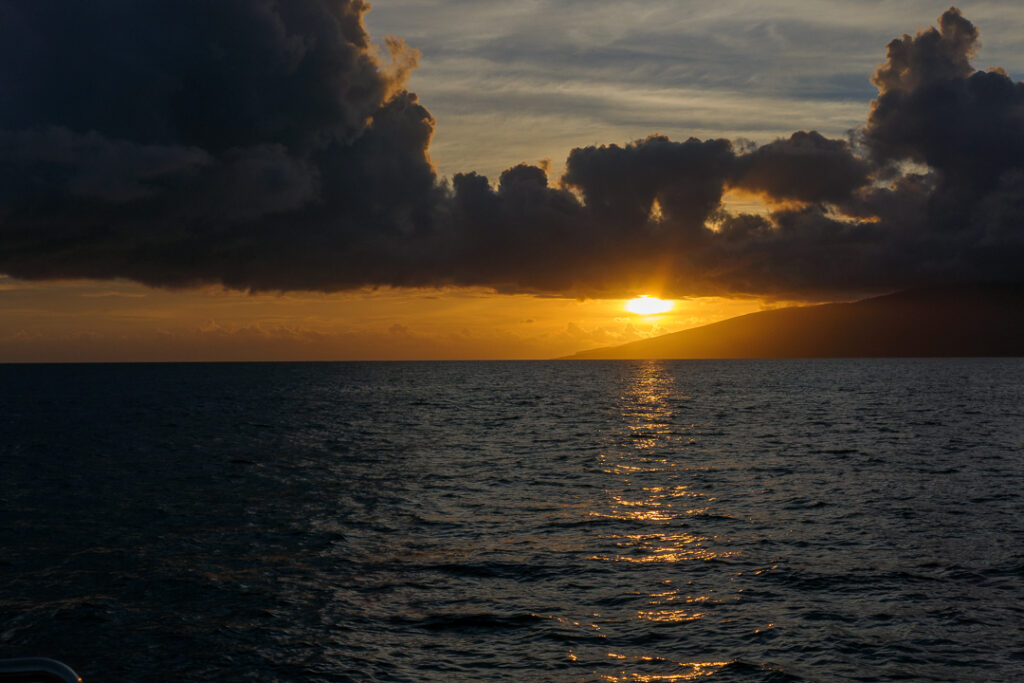 For a change, I didn't have to take a selfie!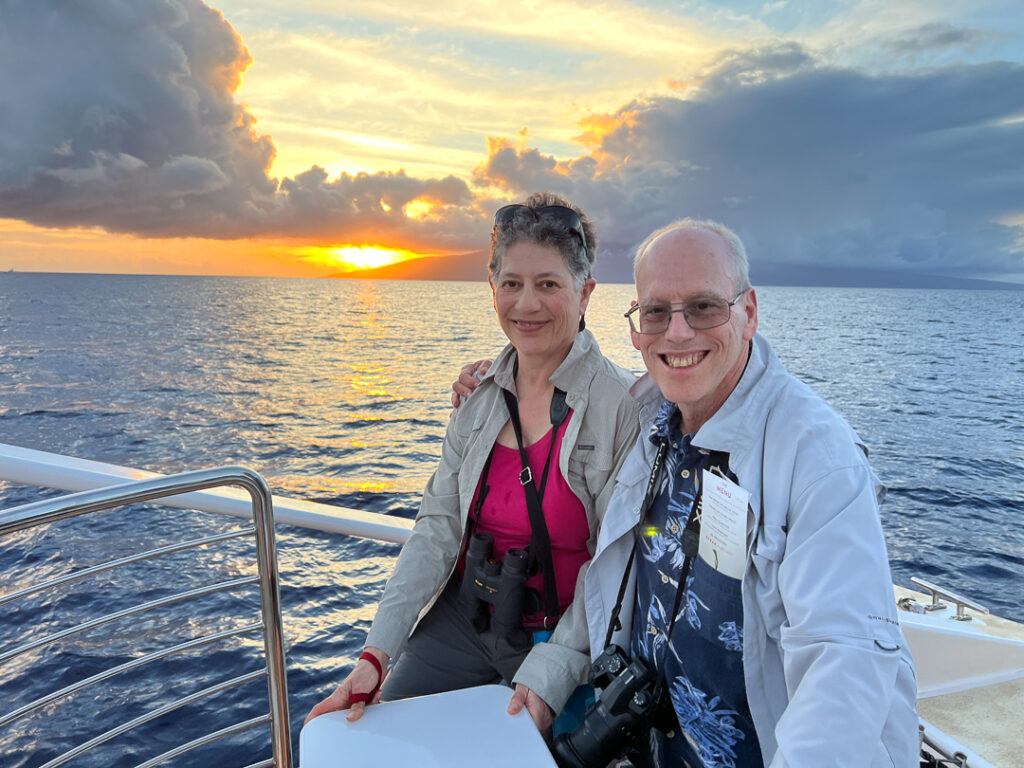 We saw two more whales on our sail back to the harbor – the captain said it was the most he'd seen on a cruise this year.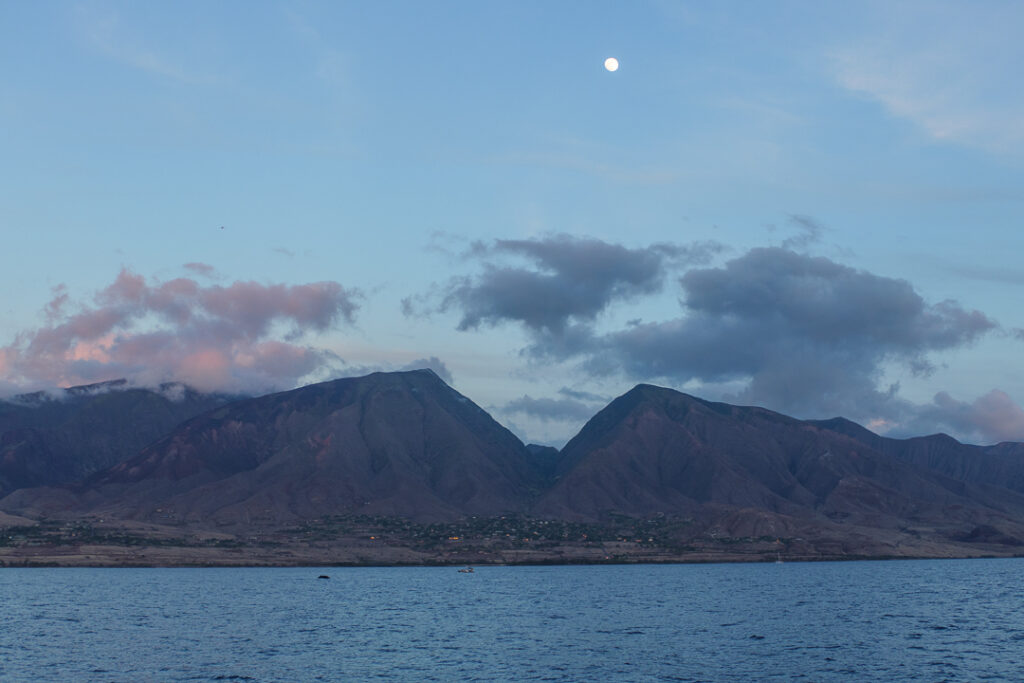 They had to run to clean up all of our drinks before we moored!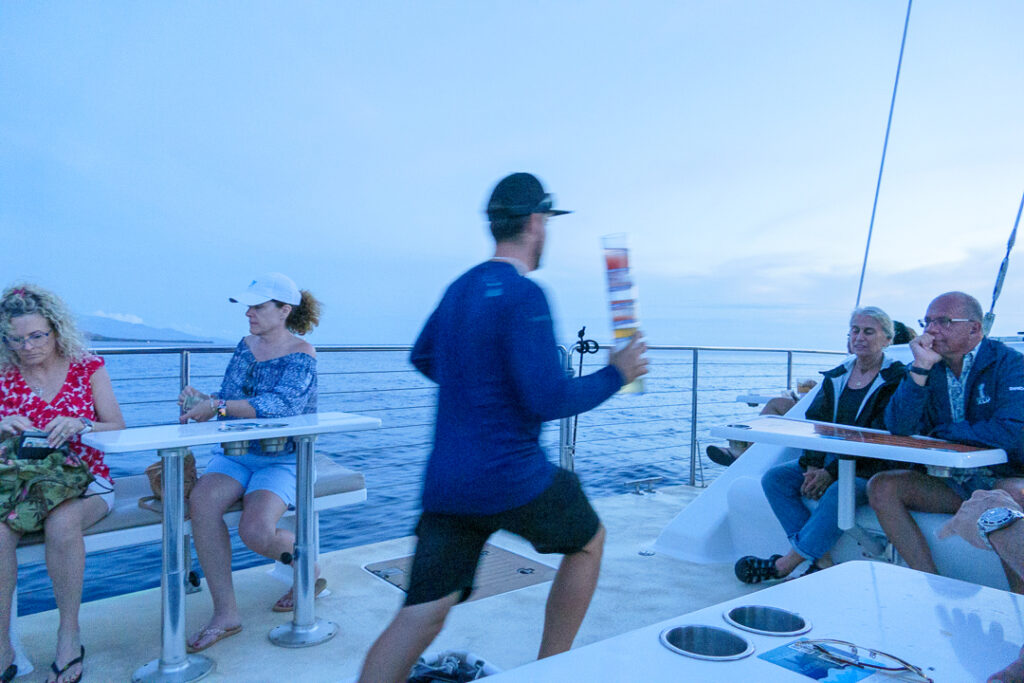 We got off reluctantly and took an evening stroll through Lahaina, starting at the banyan tree.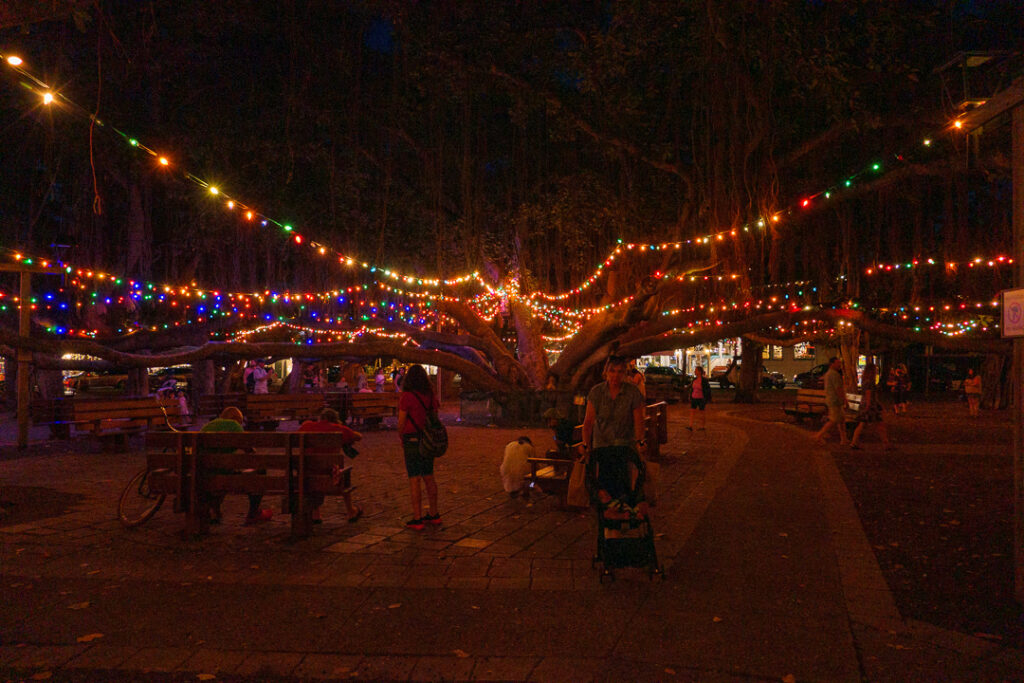 Even though they'd fed and watered us on the boat, I was slightly hungry, so we went to the Lahaina branch of Ululani's Shave Ice. That might have been a mistake, though, because I lost the 2022 Little Drummer Boy Challenge while I was there. Wait till next year!