We used some of our resort credit for massages today at Spa Helani here at the resort. Our masseurs suggested using the steam rooms afterwards, and we did – I can't speak for Diane, but I found it relaxing.
We returned to our room and got dressed, then went out to see what we could find at the Craft Fair. Our favorite vendor, Norain of Primitive Hawaiian Gyotaku, was there – she recognized me because I was wearing a shirt I'd bought from her on our first visit to Kaanapali in 2017! Diane bought a beautiful Tommy Bahama dress that Norain had enhanced with a seahorse and octopus; she's wearing it to dinner tonight.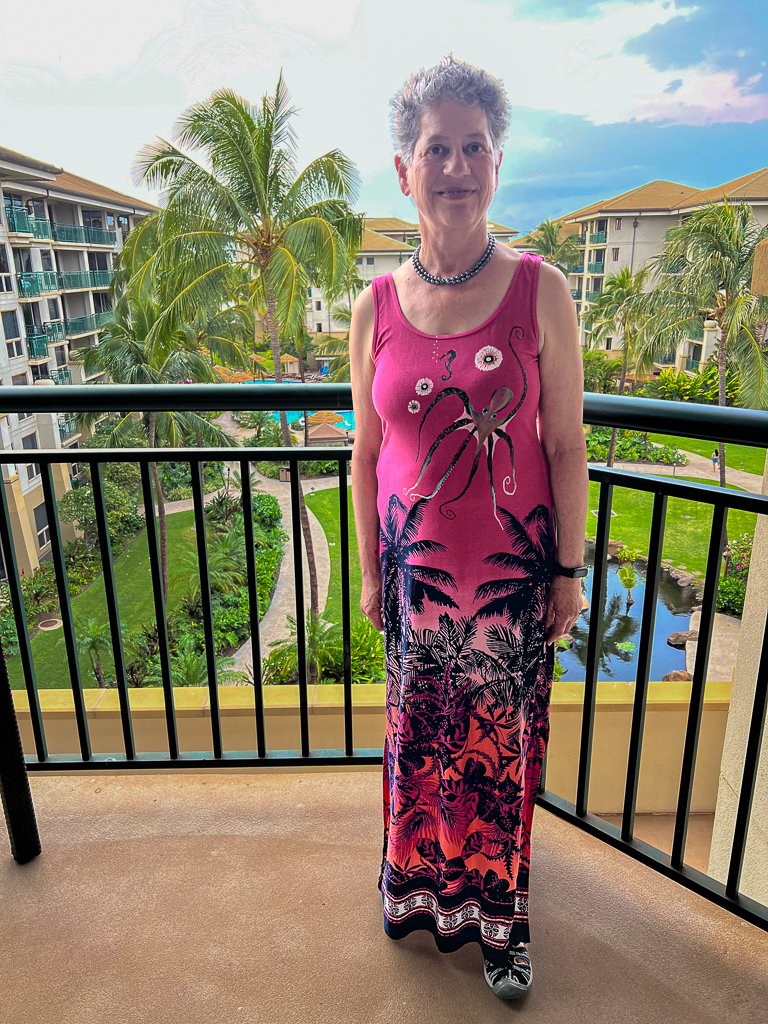 We walked the Beach Walk to Huihui Restaurant for lunch, then onward to Whaler's Village before returning. My weather app claimed we'd see thunderstorms, but we haven't; it's just been hot and steamy.
We joined our friends for dinner at the Plantation House; it's a beautiful restaurant, and our friends said that sunset there was spectacular. Not tonight, but the food made the trip worthwhile anyway.
After dinner, Diane and I went back for one last stroll on the Beach Walk for the evening. We walked out to the beach to enjoy the quiet.