Diane and I just came home from the Shir Hadash Hanukkah Festival of Fun, where we ran the Dreidel Tournament.
This was the first time the congregation had held an event like this, so we had no idea how many participants to expect; in the end, there were about six kids who played for the championship trophy at one table.  It took nearly an hour for a winner to emerge; we finished just before Havdalah began, so the table was already empty when I took a photo to memorialize the occasion.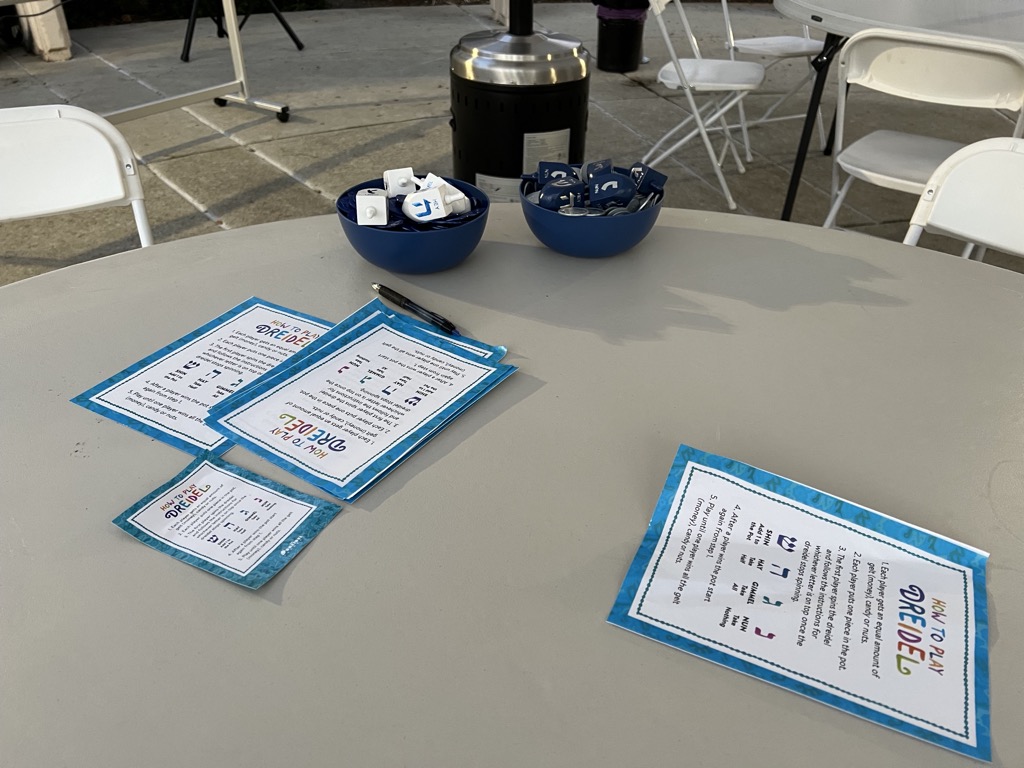 After Havdalah, we had latkes (of course) and salmon (a surprise).  There were drinks, of course, including some seasonal cocktails; I felt compelled to try the "Spinning Dreidel" (Blue Curaçao, Triple Sec, Peach Vodka, and Sprite), which was incredibly sweet.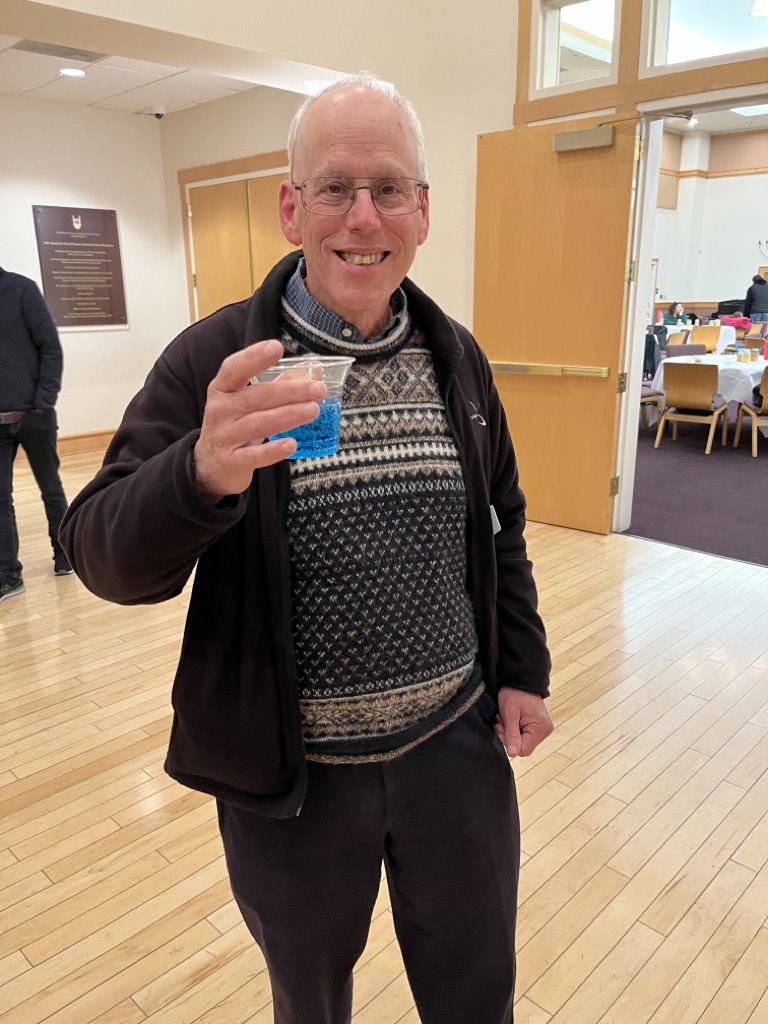 Hanukkah doesn't actually begin until tomorrow night, but the Rabbi and his family are leaving for Puerto Rico in the morning, so we started the celebration early!