We had to be out of the house this morning for our housecleaner; Diane had a dentist's appointment, so the timing worked out well. While she was in the chair, I wandered around the area (near Westgate Shopping Center) to get a little exercise. The weather was beautifully clear and not too cold; I was surprised to see snow on the East Bay foothills.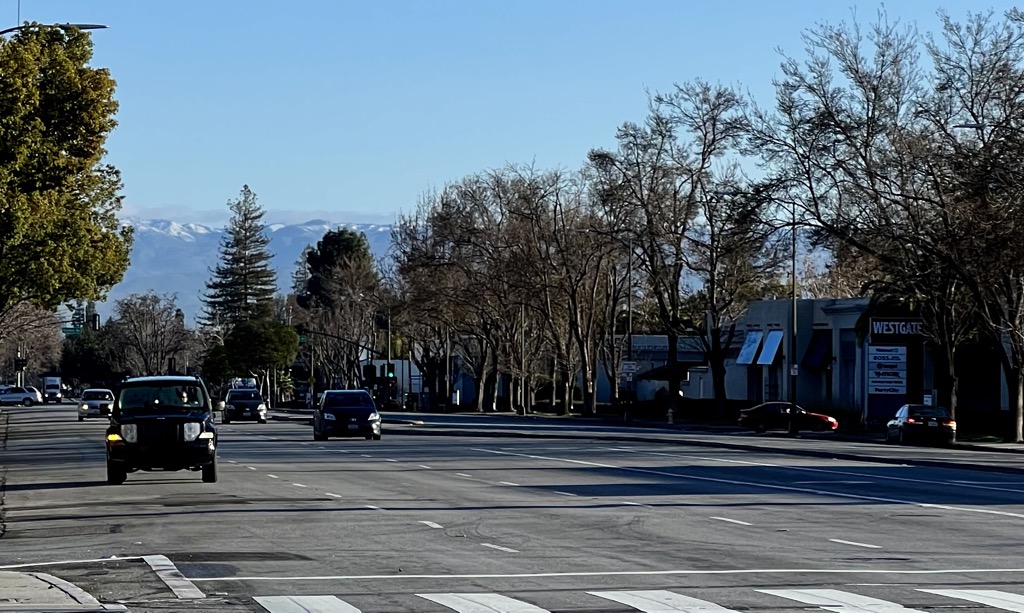 After she was finished, we went over to the Los Gatos Creek trail for more walking; the water was muddy and flowing very briskly. We saw a lot more birds in the water than we often do; there were lots of ducks, as well as a few more unusual birds (I think these are cormorants).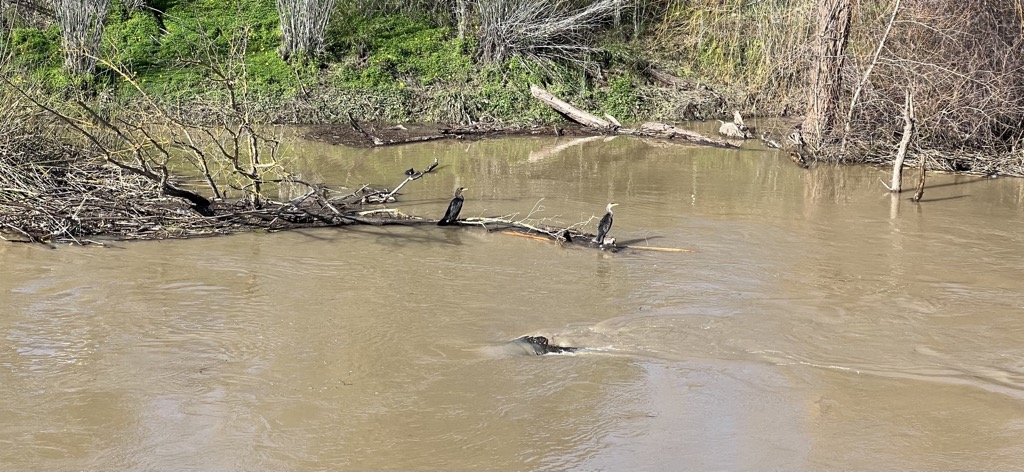 This evening, I went to Toastmasters Club Officer Training. It's nice to be able to do it from home – the food's much better here!