It's been a busy day.
My computer finally finished the Handbrake phase of the Mel Brooks Blu-Ray conversion after working on it for 60 hours. We started conversations with two companies about installing solar on our house. We made a trip to Costco. We made a quick stop at the soon-to-be-closed Bed, Bath, and Beyond and left with two head assemblies for my shaver (something I needed to buy soon anyway) and two tray tables (I'm sure we'll find a use for them, and we did resist buying the four-pack), all at 40% off. And we went to Best Buy and picked up a Denon AVR-X1700H receiver to finish the A/V upgrade cycle.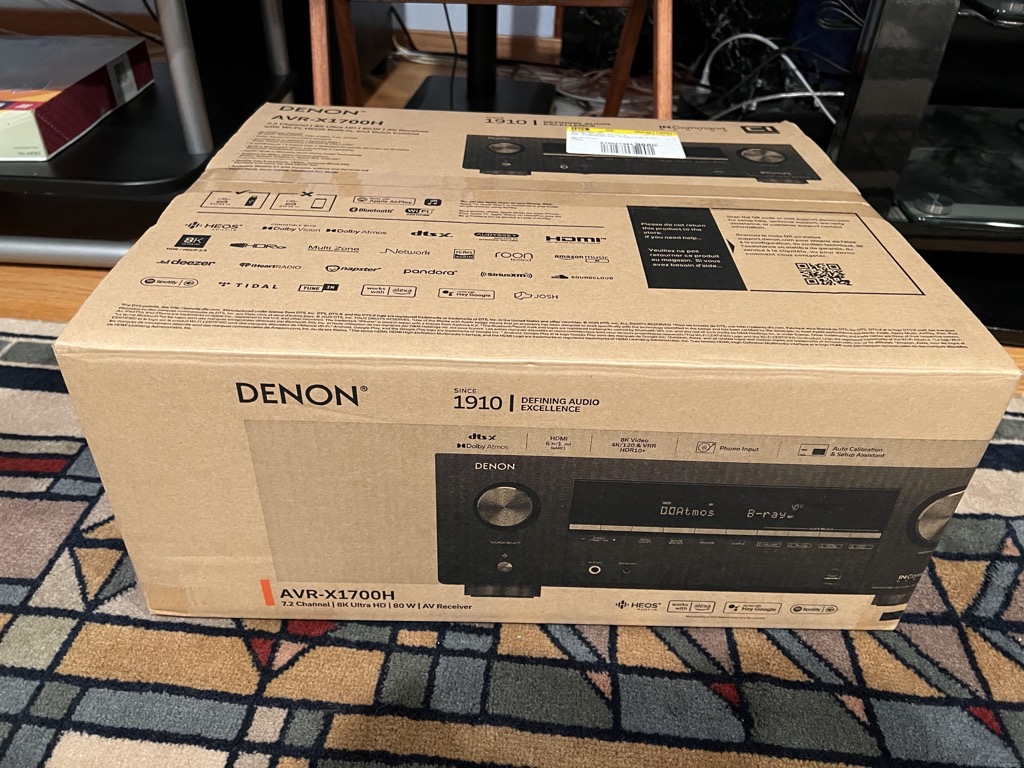 The receiver is still in its box and I haven't tried reworking the subtitles on any of the converted Blu-Rays. How's that for restraint?
Shabbat Shalom!