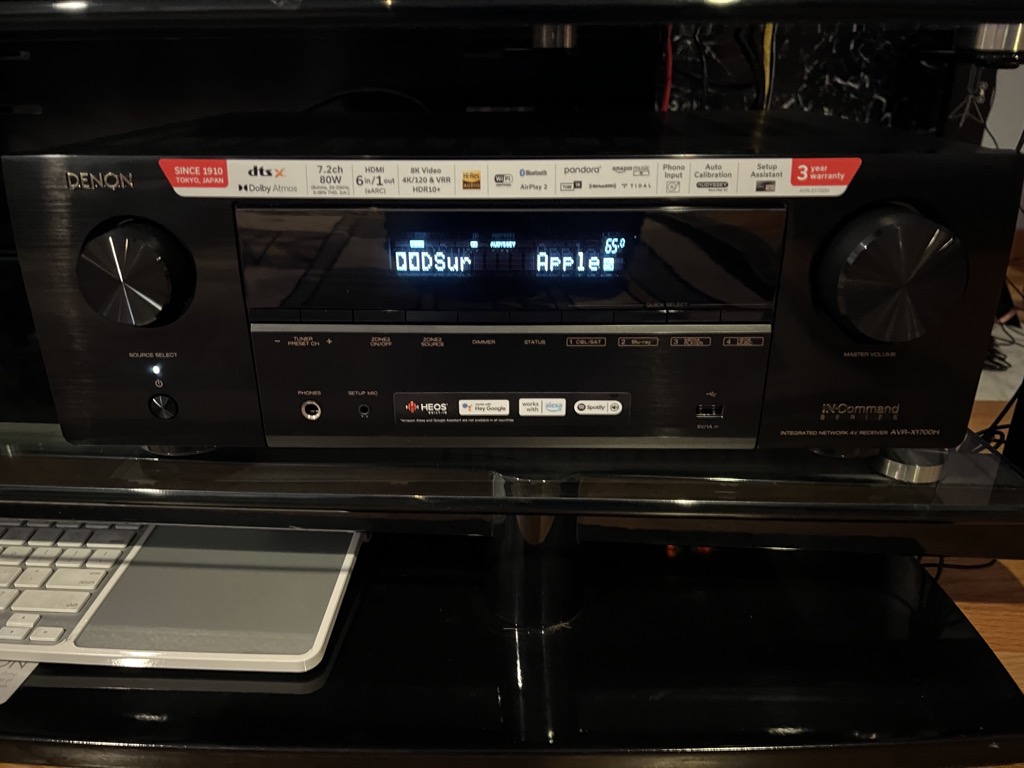 Right after we Zoomed to Torah Study this morning, I began taking apart the A/V system in the family room so I could install my new Denon AVR-X1700H (the name just rolls off your tongue, doesn't it?). I thought it would take a couple of hours to get everything reconnected, but I was wrong. I didn't finish connecting things until after dinner, and it took another hour or two to get all of the remotes properly reprogrammed and set up all of the devices and audio profiles.
In the process, I discovered that I'd wired the rear speakers out of phase when I last set things up. It's easy to fix by swapping the red and black wires for each speaker; when I have a little more energy, I'll swap the banana plugs on those speakers so the color-coding is right again.
It wouldn't have taken quite so long if we hadn't also had an appointment with one of the companies we're considering for solar, Sunrun. It was a good conversation and I learned a lot, but I also came away with new questions. They were pushing a "Prepaid Power Agreement" where you own the equipment but they take the tax credit; they'd include 25 years of maintenance and battery replacement and even install an EV charger as part of the deal. It costs about $1200 (after tax credits) more than a straight purchase, which is less than it would cost us to get a charger and have it installed, so it's appealing…but it also seems too good to be true.
We also did a lot of planning with Diane's brother and sister-in-law for our upcoming trip to France; we're arriving a few days before our cruise, and we wanted to find tours that would complement the cruise line's offerings. We decided on a "Silk Tour in Lyon" and another tour that concentrates on WWII and the Resistance – and we'll still have plenty of time to wander around on our own.
Progress on many fronts, but not a very restful Shabbat!