Our Lyft driver arrived right on time this morning, and we were ready for him. I was pleased and surprised that he had the local classical radio station playing!
We had breakfast at "The Club at SJC", then boarded our flight and were served second breakfast.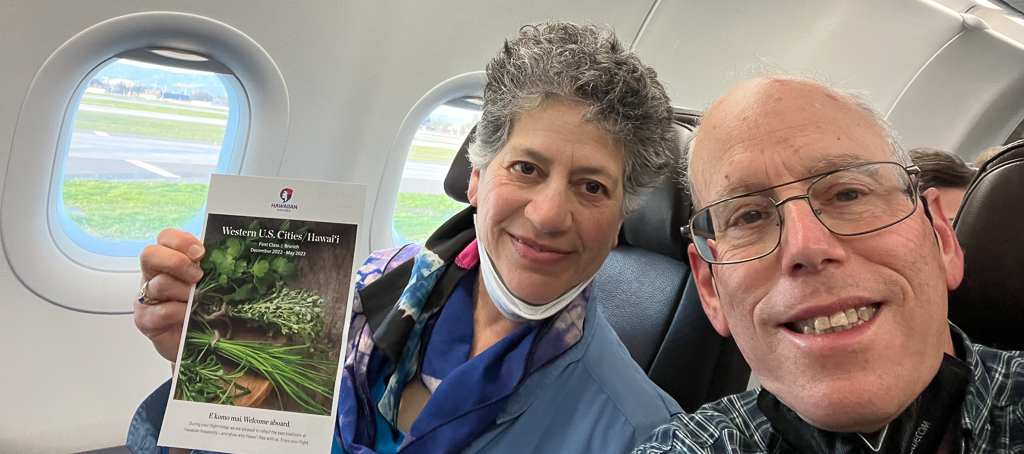 We arrived in Honolulu nearly an hour early (the captain said we had an unusually strong tailwind), which gave us more than enough time to wander around. There's a replica of Senator Daniel Inouye's office in the airport; we paid our respects.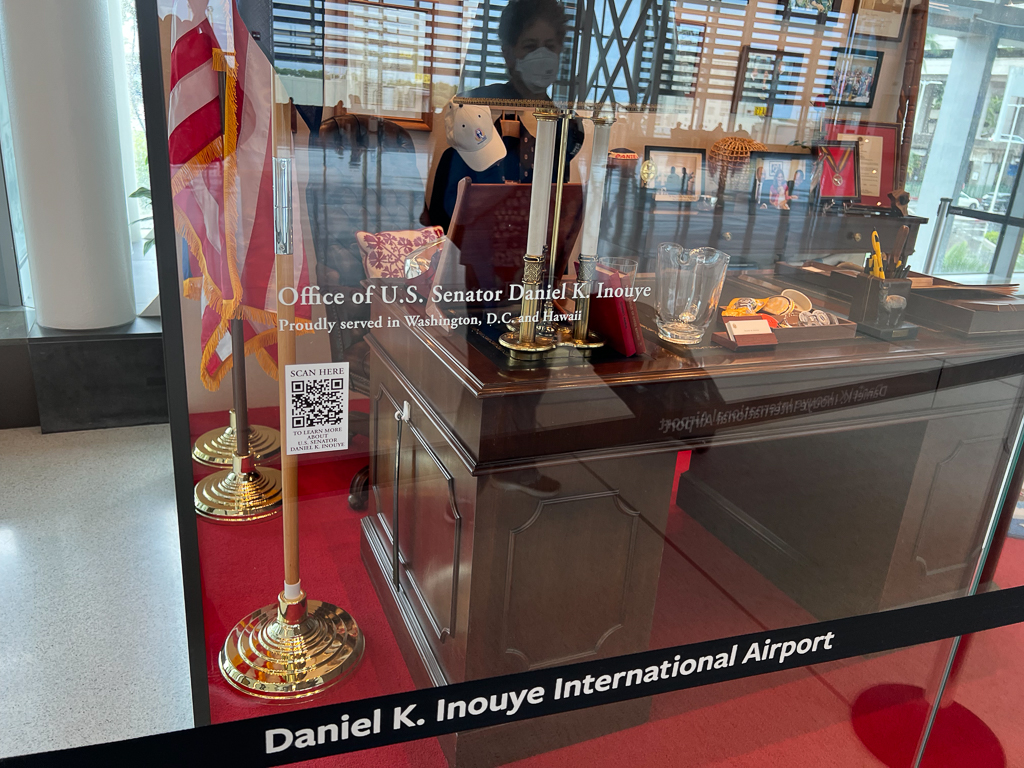 A couple of hours later, it was finally time for the quick flight to Kona; I was surprised to find so much of the airport there outside!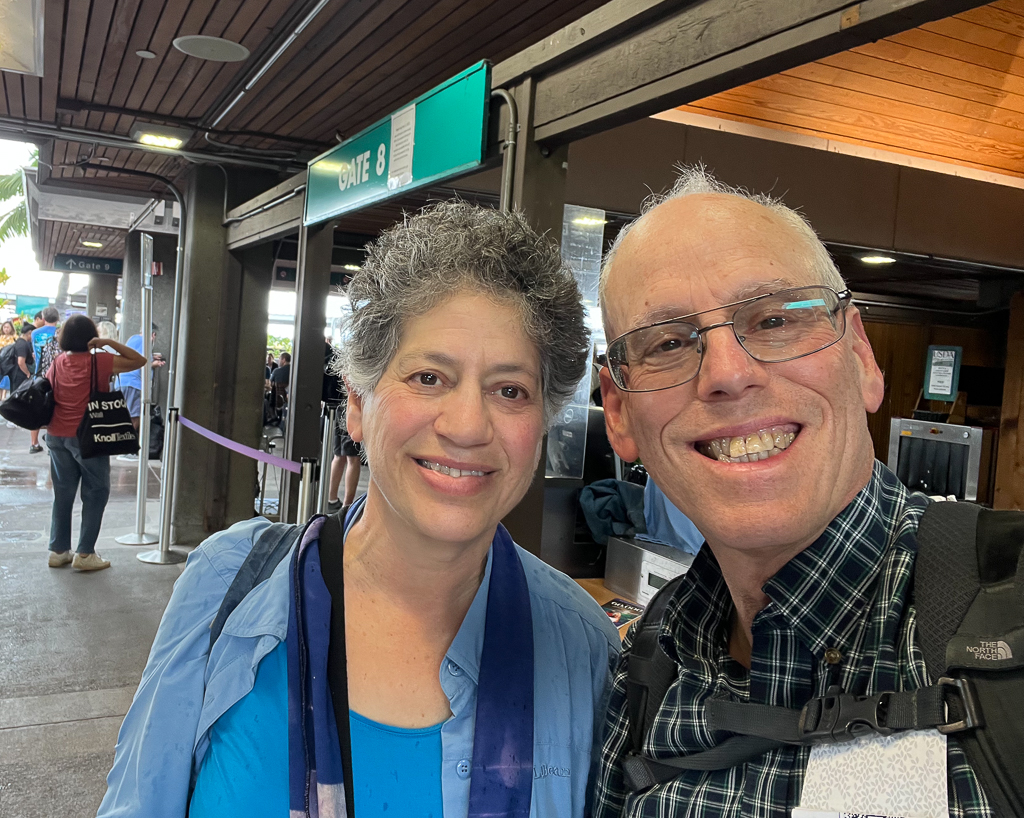 We stopped at the Kekaha Kai State Beach to get our first good look at lava – cold lava, to be sure, but definitely a lot of it. This area only has a'a lava (the pointy kind).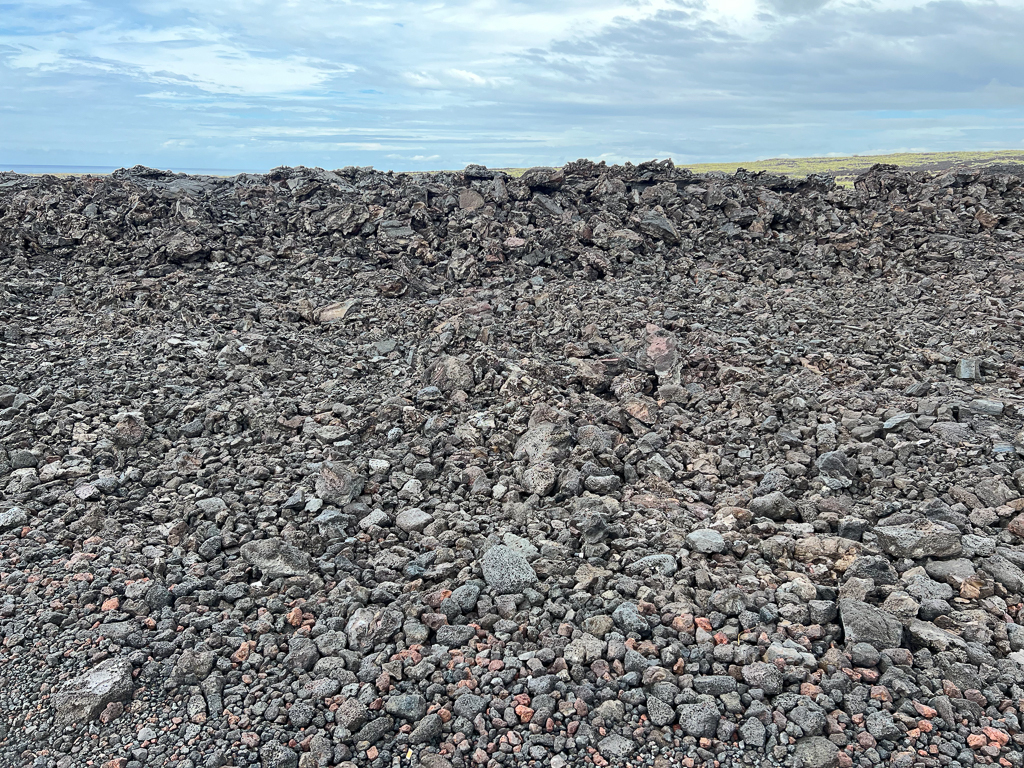 According to the map, this area was hit by a big lava flow in 1801. It's been re-colonized by plants, and even some cattle roam the area.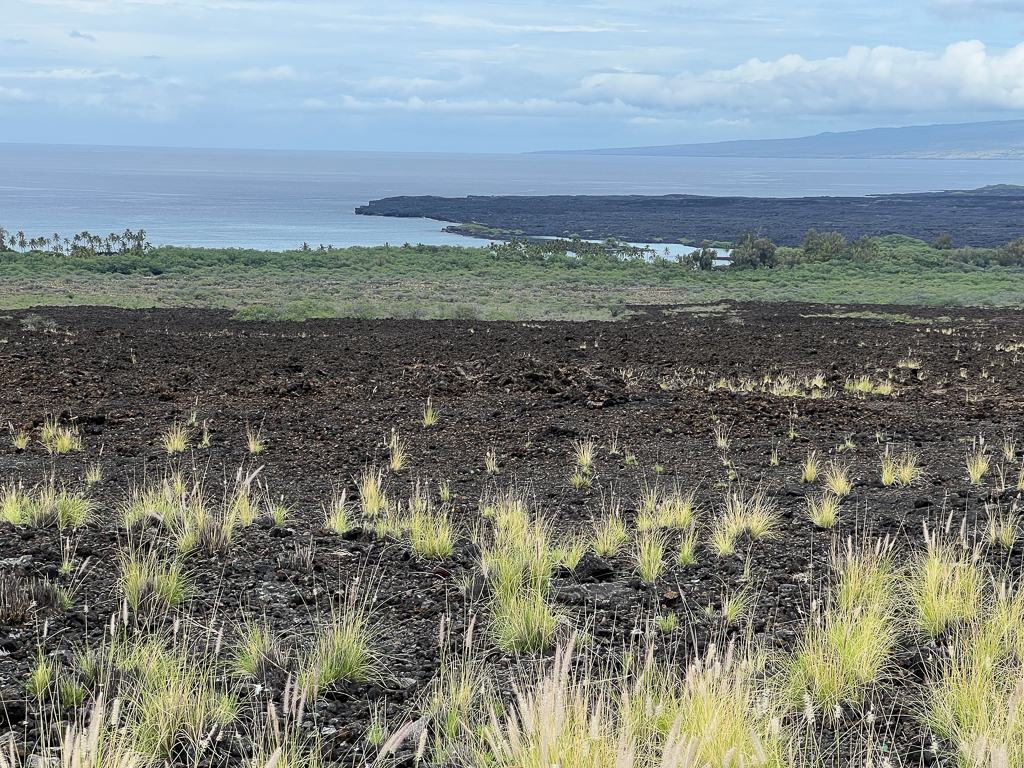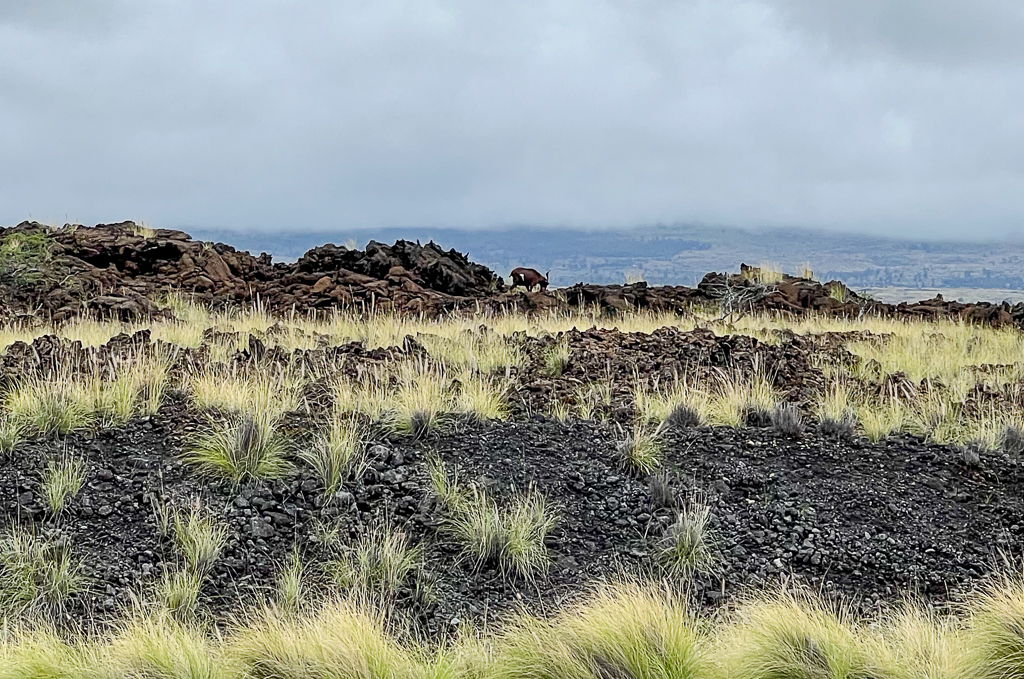 I guess we could have hiked down to the ocean, but we skipped it and drove to our hotel, Marriott's Waikoloa Ocean Club. The view from our room is pretty good, though you can't see much beach.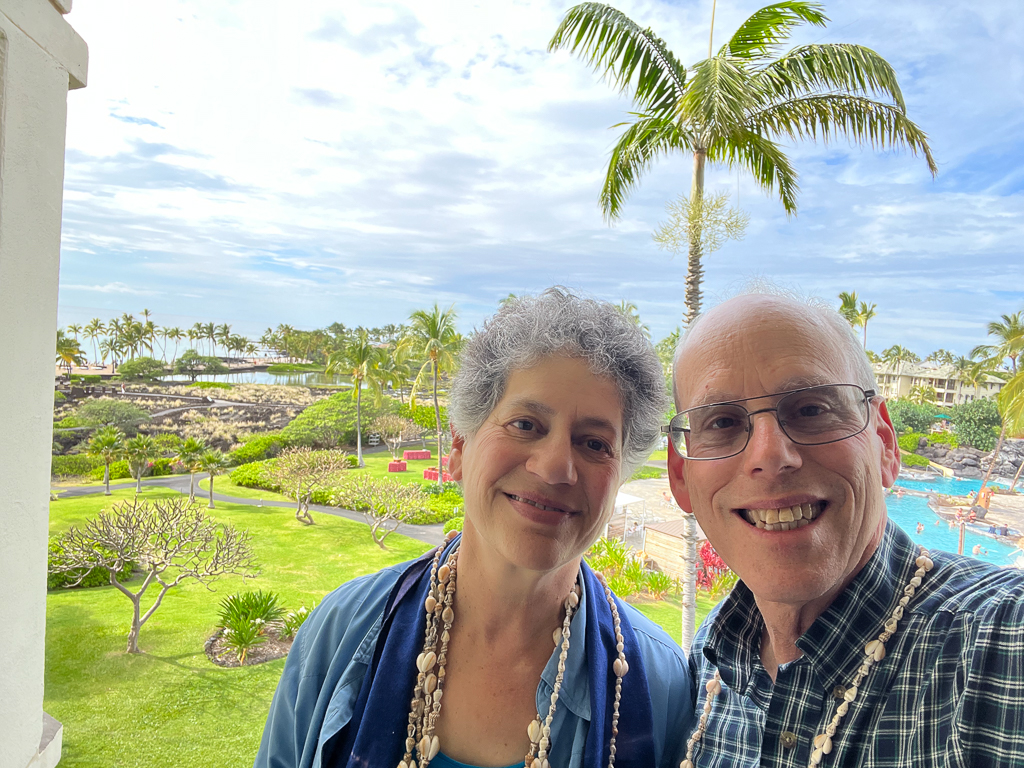 The lunch options at the Honolulu Airport were unappealing (and we had had two breakfasts!), so we were hungry by the time we'd unpacked. We walked down the beach to the Lava Lava Beach Club for an early dinner (the better to be seated without having to wait!). I had the Macadamia Nut Arare Crusted Fish of the Day (mahi-mahi) and Diane had Somen Ahi. Somehow, we had room left for dessert, so we split a Kona Coffee Cheesecake, too.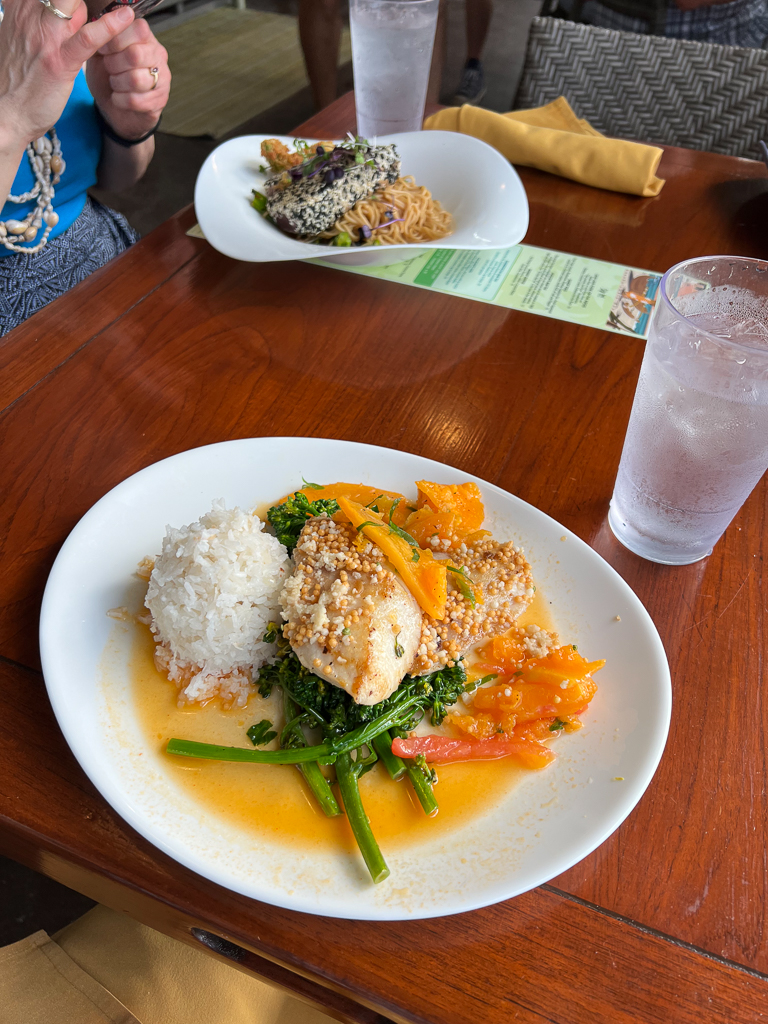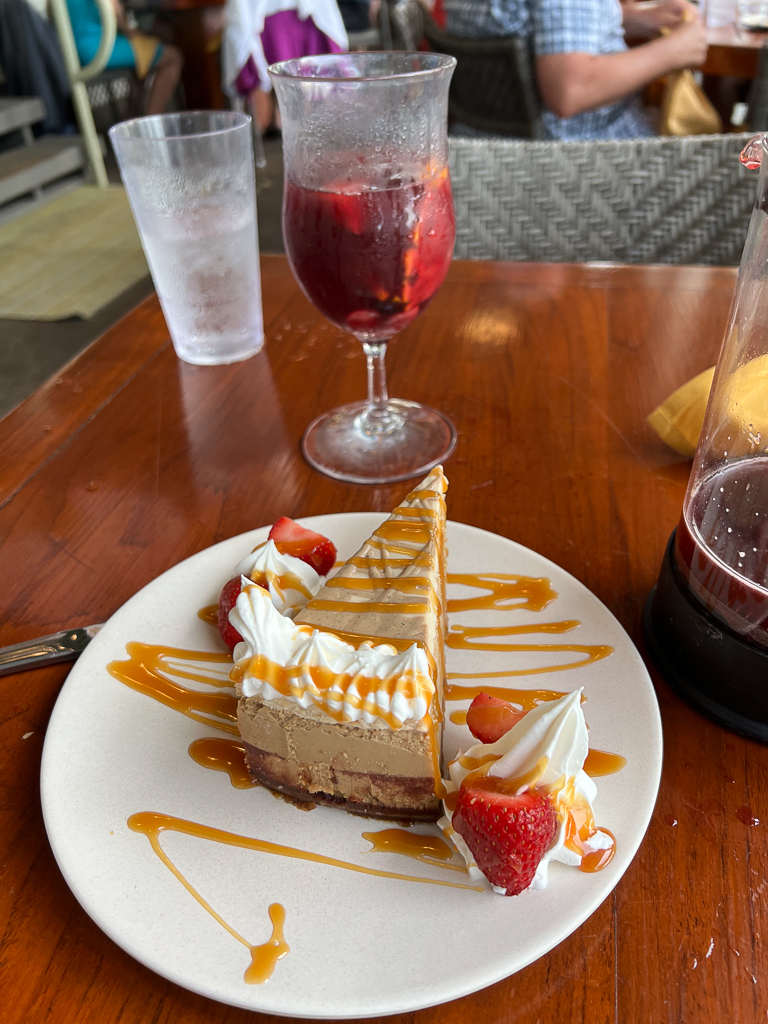 According to "Hawaii the Big Island Revealed", the Lava Lava Beach Club rates an "Ono with qualifiers" because "it's not the food you'll remember, it's the dreamy setting". I agree; the food was good, but the setting was great. It was especially nice after they lit the tiki torches at the beachside tables.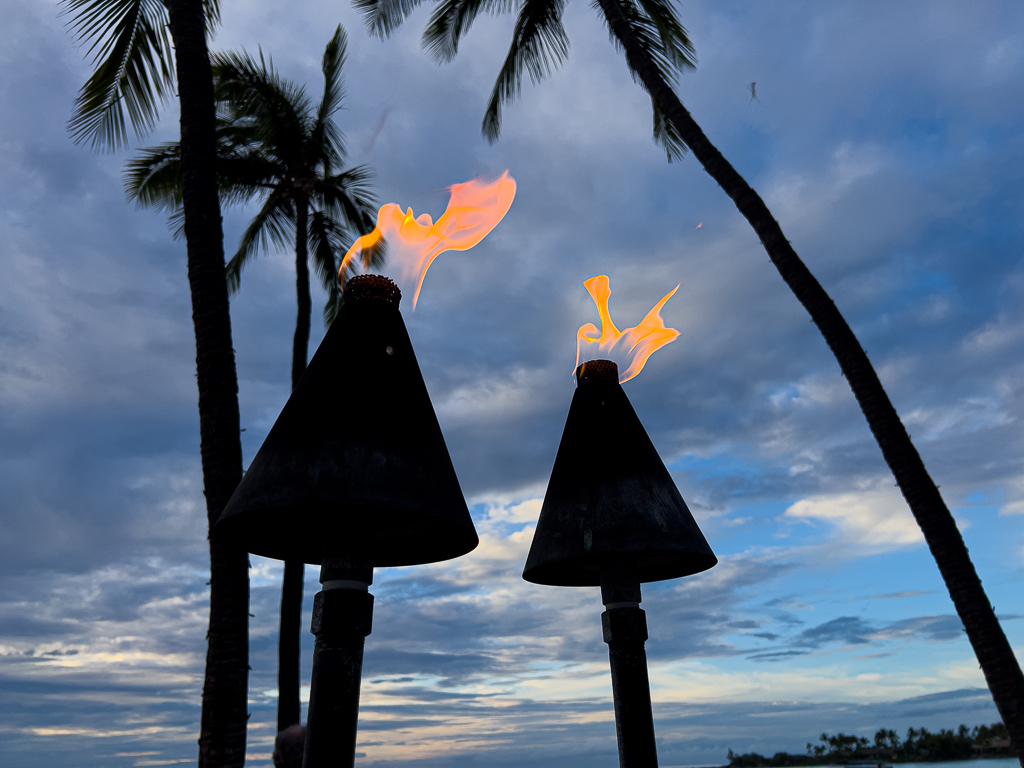 We finished dinner and walked back to the hotel, enjoying the last few minutes of sunset.