The day dawned bright and sunny.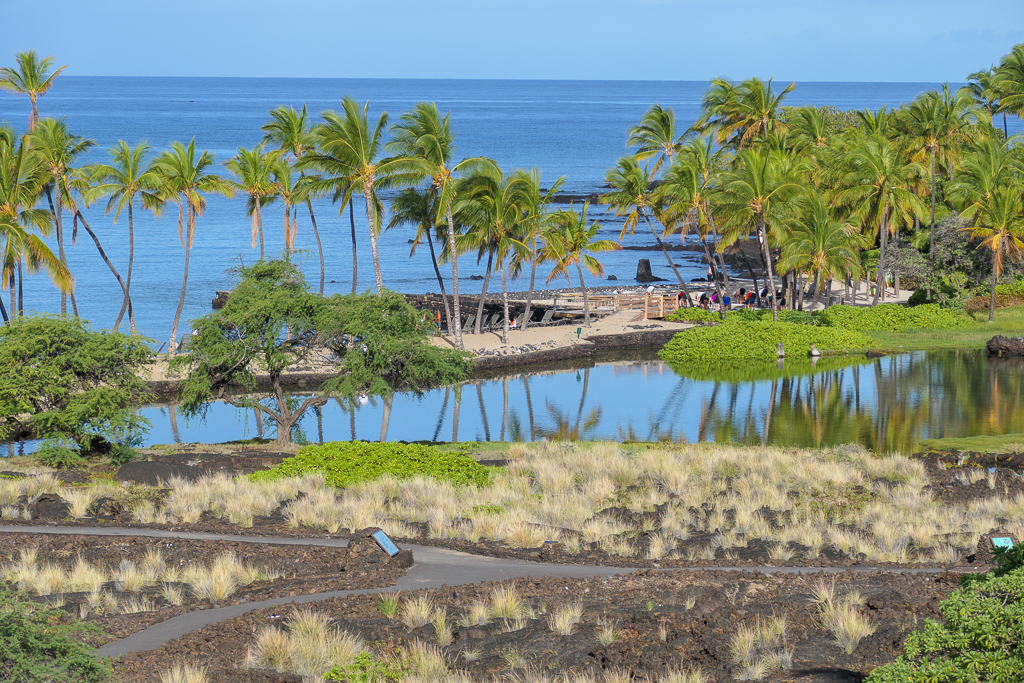 We took a short walk around the property and enjoyed the frangipani we encountered along the way.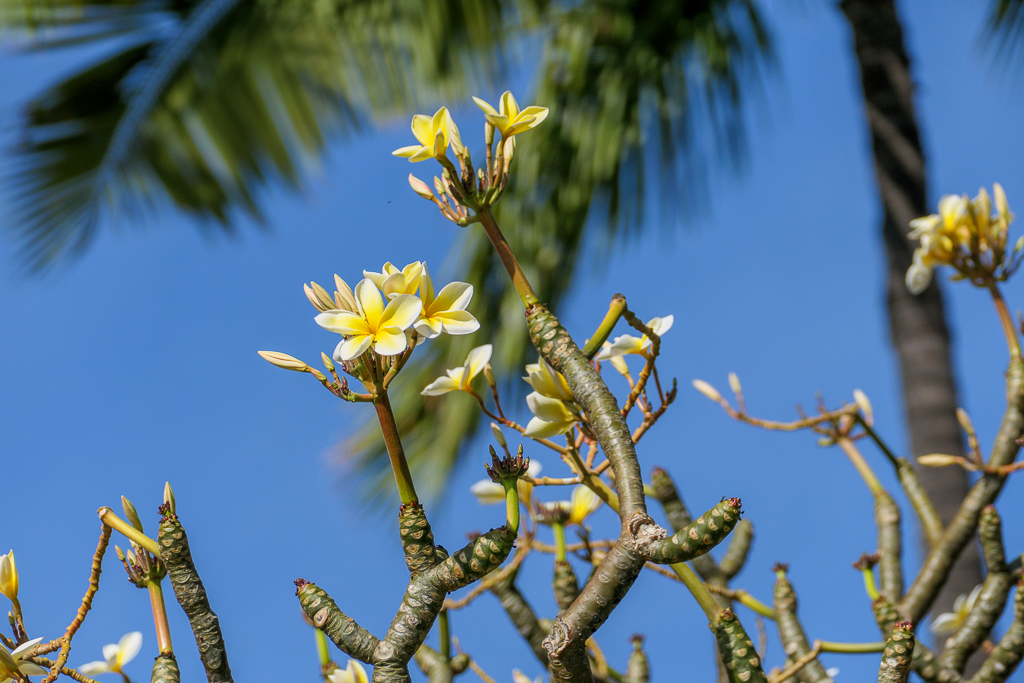 I wanted to visit a coffee farm and Diane wanted to visit a botanical garden, and it looked like we were in luck – there were two very near each other in South Kona, and both were named "Greenwell" (Greenwell Farms) and the Amy B. H. Greenwell Ethnobotanical Garden.
We got in the car and turned on the "Big Island Driving Guide" app I'd just bought (a companion to the guidebook we'd bought yesterday) so it could tell us about the things we were seeing along the way. We learned about lava, lava tubes, beaches and much more. Then it suggested we consider making a brief visit to the Kaloko-Honokōhau National Historical Park and we did.
After a brief stop at the park store, we set out on the Ala Mauka Makai trail, a short, easy one-mile trail that would take us to the ocean.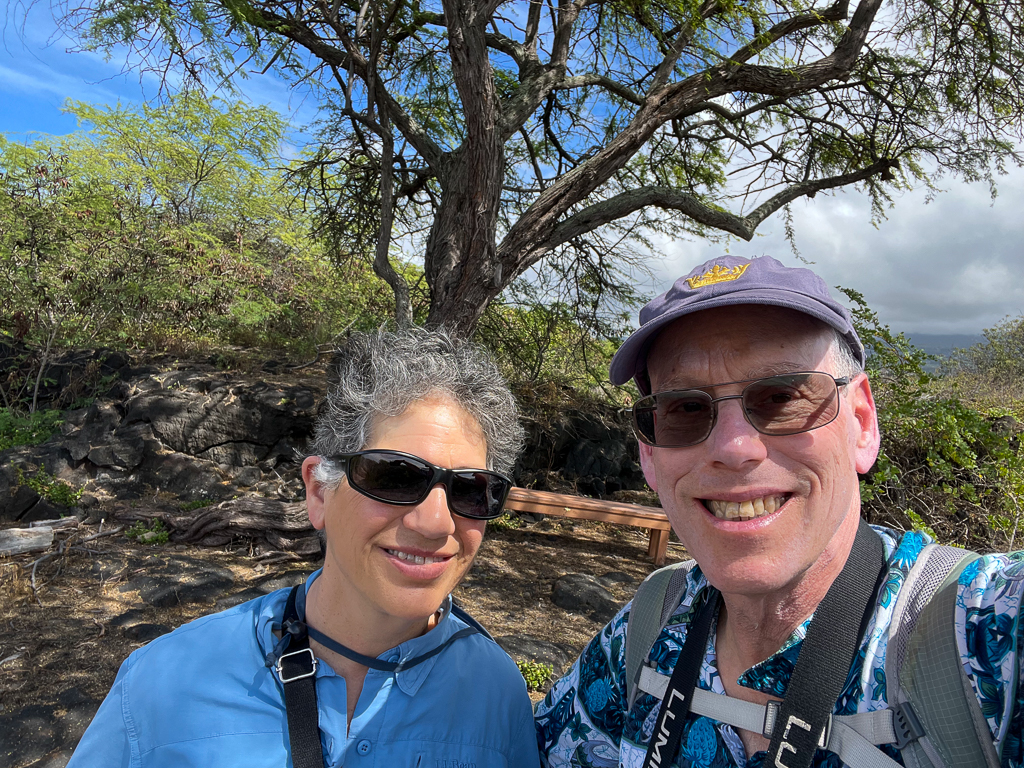 We stopped at the petrograph loop.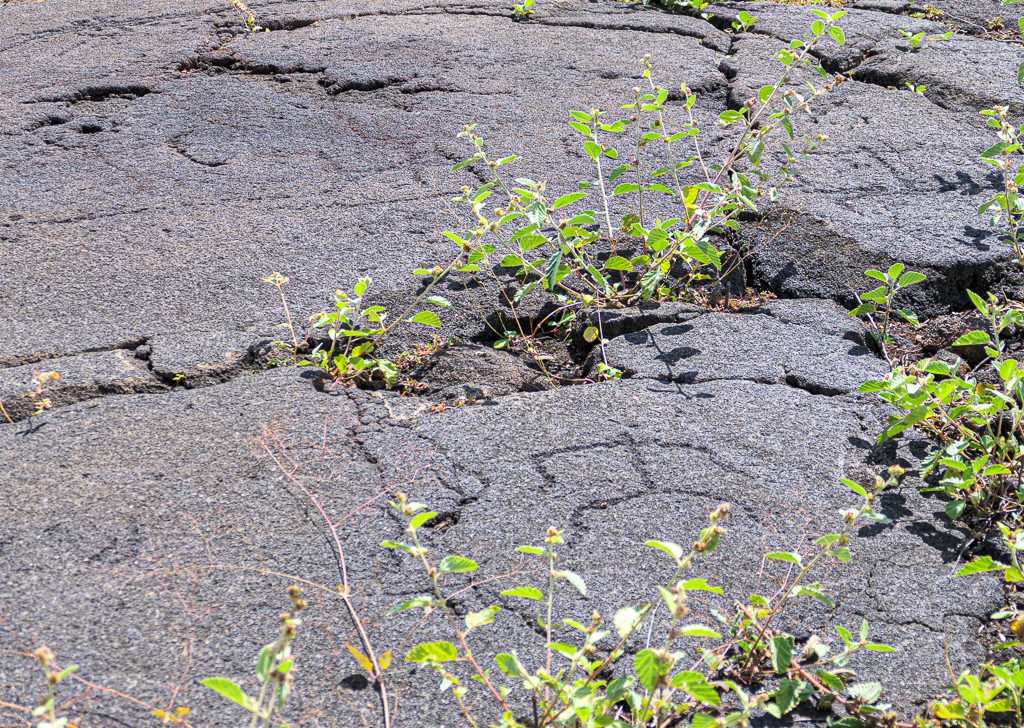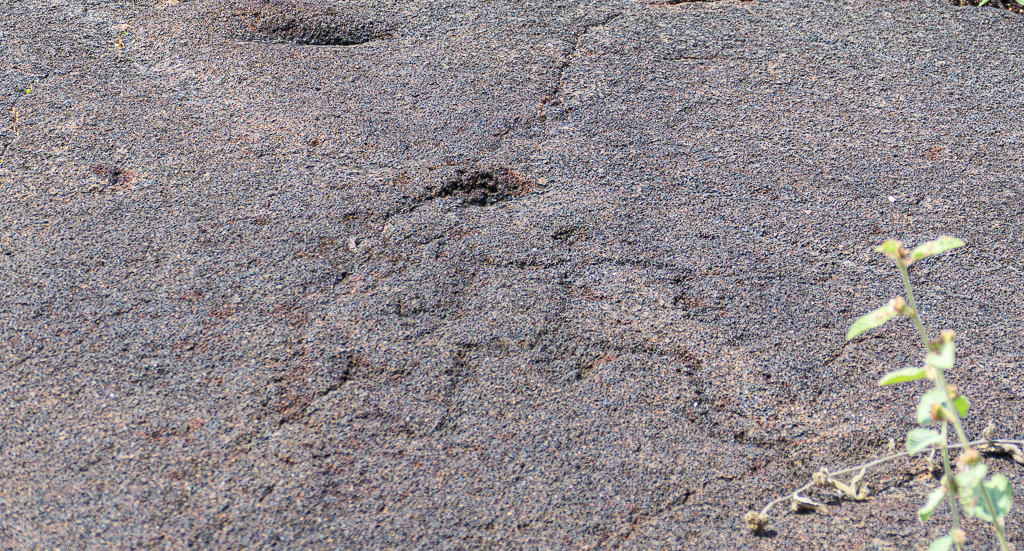 When we got to the ocean, the honu (green sea turtles) were resting near the shoreline.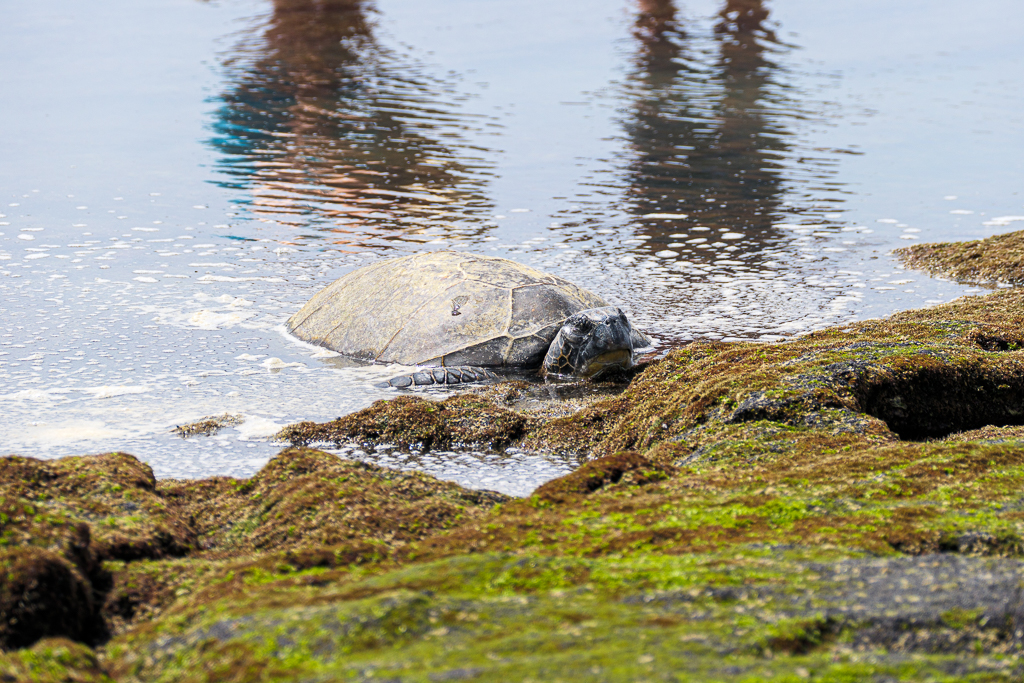 We explored the area around the Aiopio Fish Trap (no longer in use except by swimmers).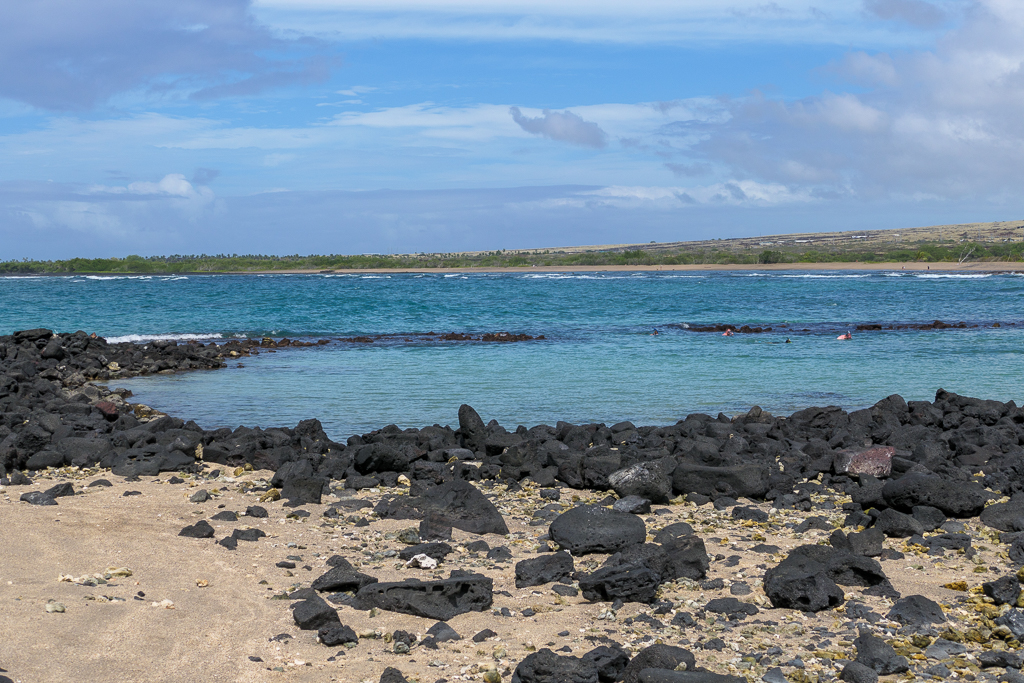 Two hours after we'd arrived, we finally got back into our car to continue on our journey.
I'd found the Greenwell garden in an article on Love Big Island and I realized it didn't give the hours of operation, so I opened the garden's website. I couldn't find hours of operation there, either! And when I tried to call them, the number had been disconnected. Oops.
Fortunately, there was another Kona garden listed in the article, the Sadie Seymour Botanical Gardens and it was right on our way, so we drove there instead. It wasn't the best time to see the gardens, but there were enough flowers to make us happy, like this yellow hibiscus.
Then it was off to Greenwood Farms – we got there just after the last tour of the day had started, but we were able to join it in progress. They've been growing coffee for more than a century. They don't just have coffee trees, though; I liked this orchid that was growing near the entrance to the coffee field.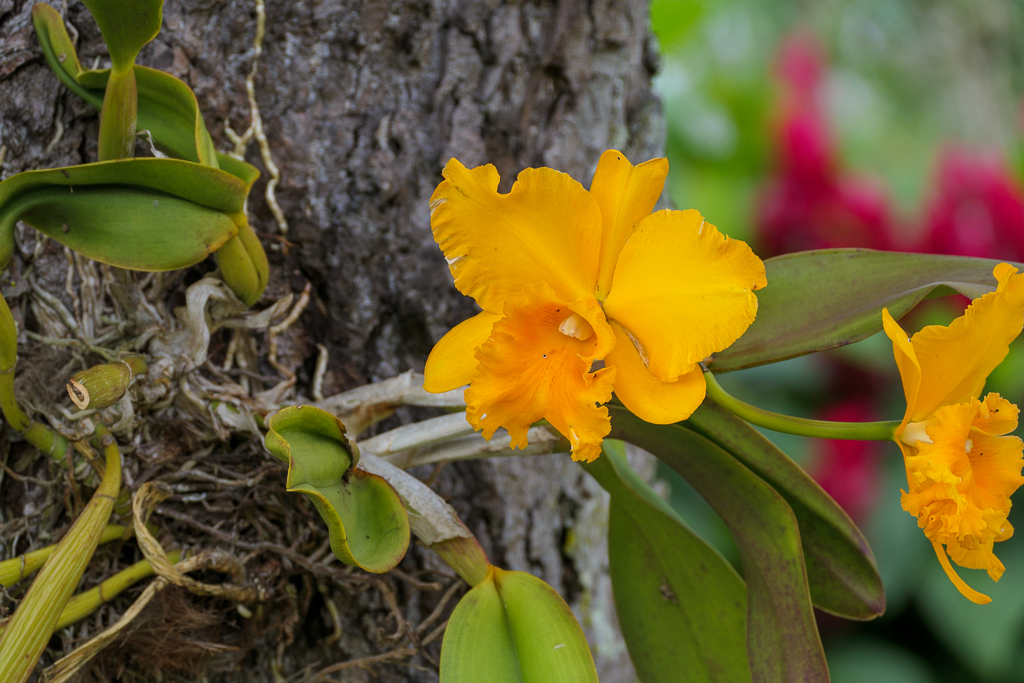 They are one of the biggest coffee farms in Kona; they buy from other farmers in the area, too. Not all of the coffee cherries they buy (or grow, for that matter) meet their standards; the rejects go into a cart for disposal (there is a coffee boring beetle which is causing problems).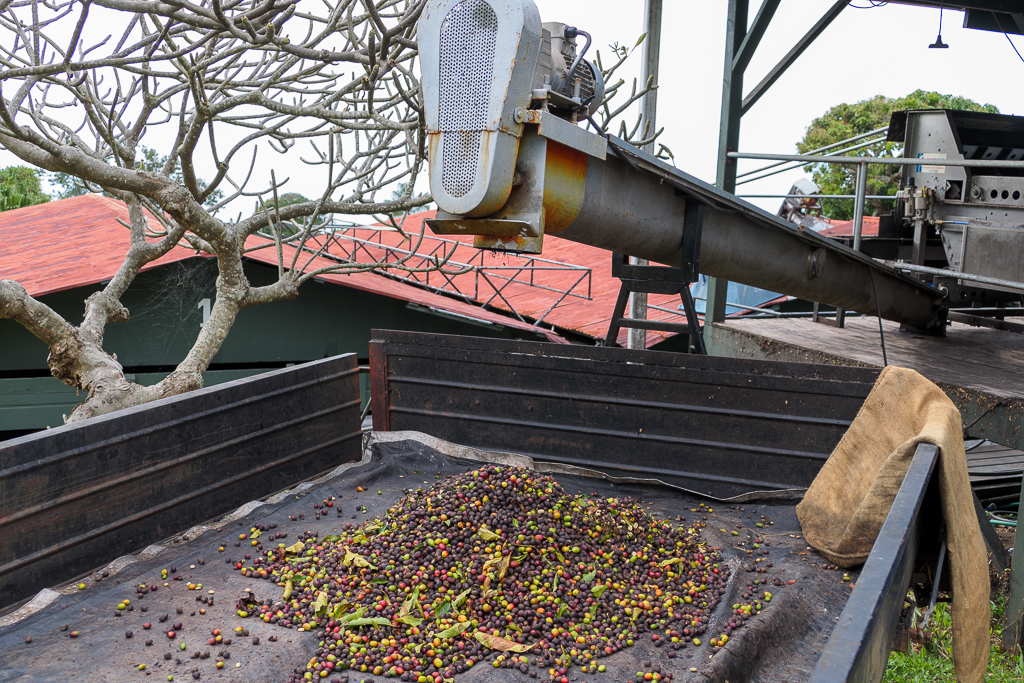 Our guide opened a cherry and showed us the actual beans inside – there should have been two, but this particular cherry had three; it would have been filtered out during processing.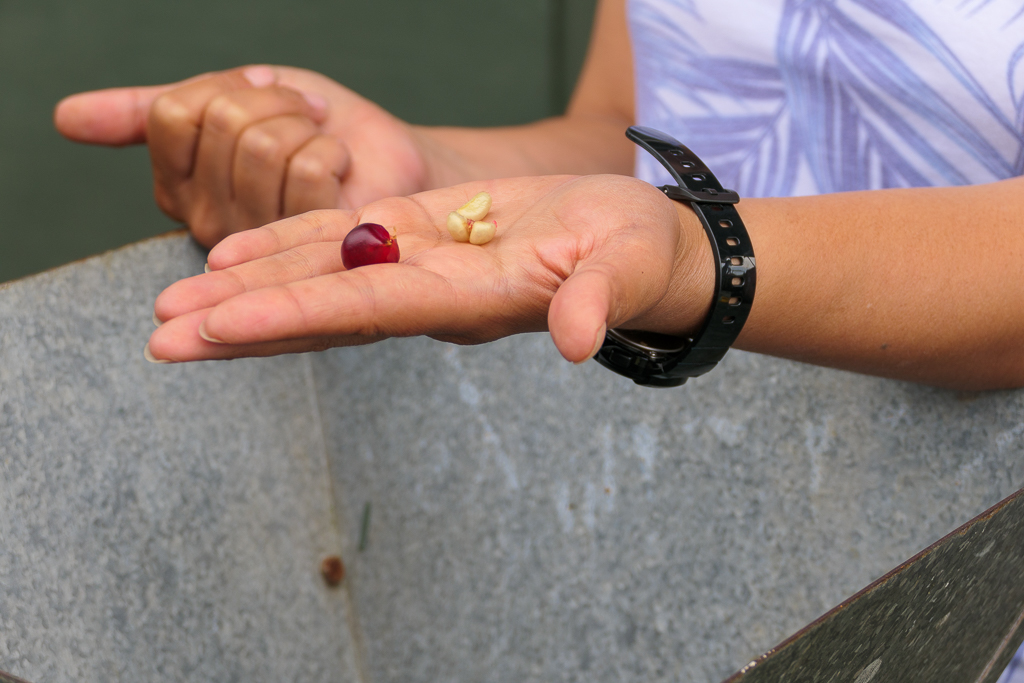 They grow other fruit on the farm, too, like white pineapples and apple bananas.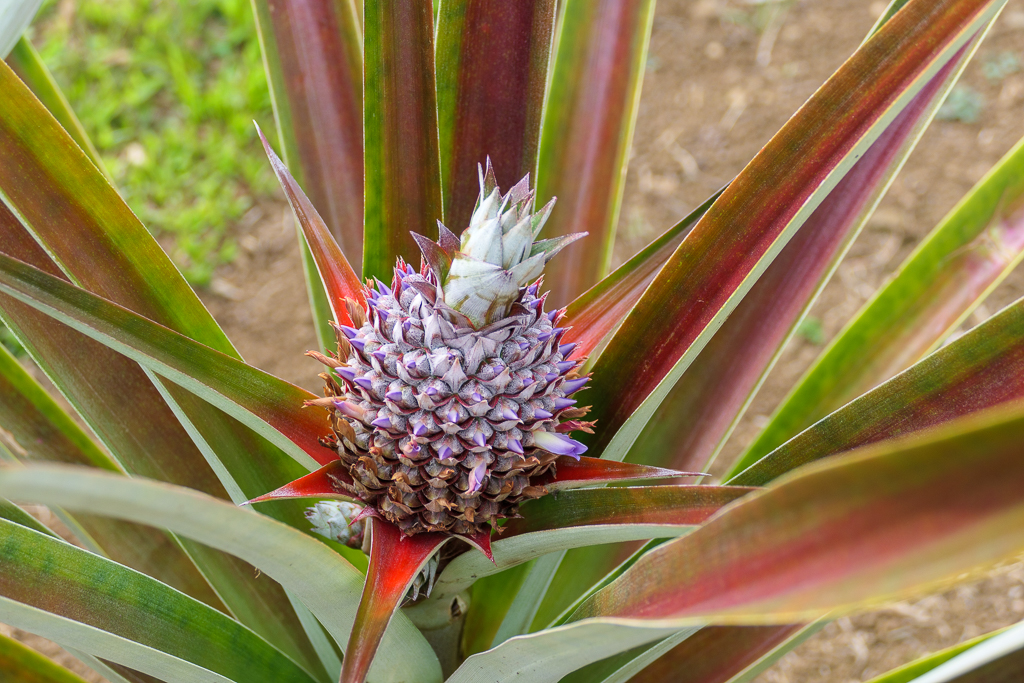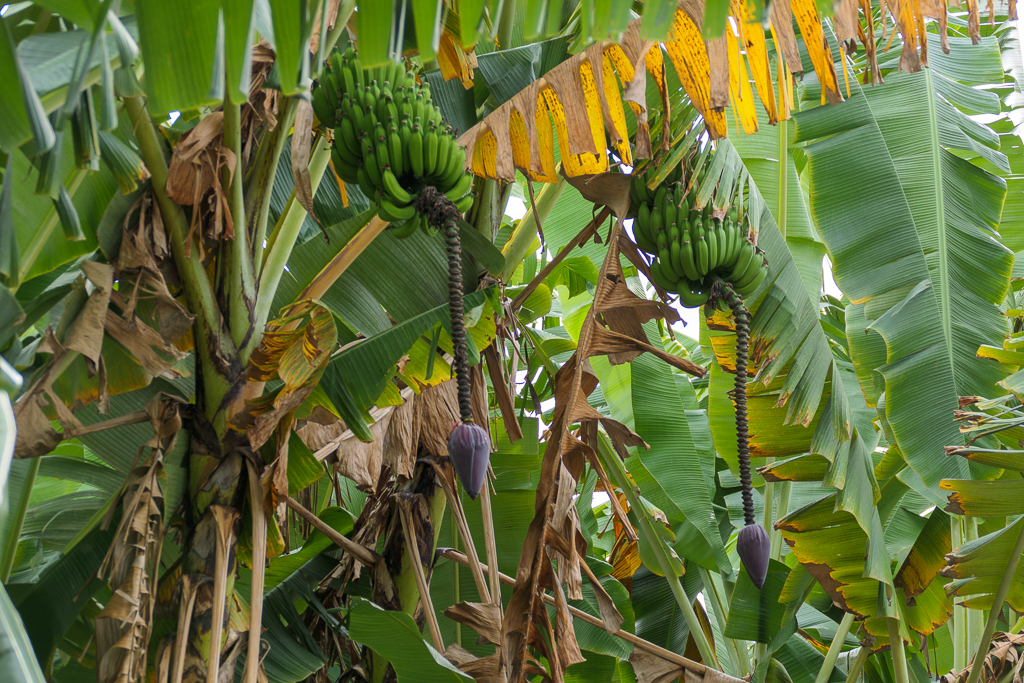 They are responding to the coffee beetle by grafting – here are some coffee plants that they've grafted onto a resistant rootstock, much as Old World grapevines were saved by grafting them onto New World rootstock.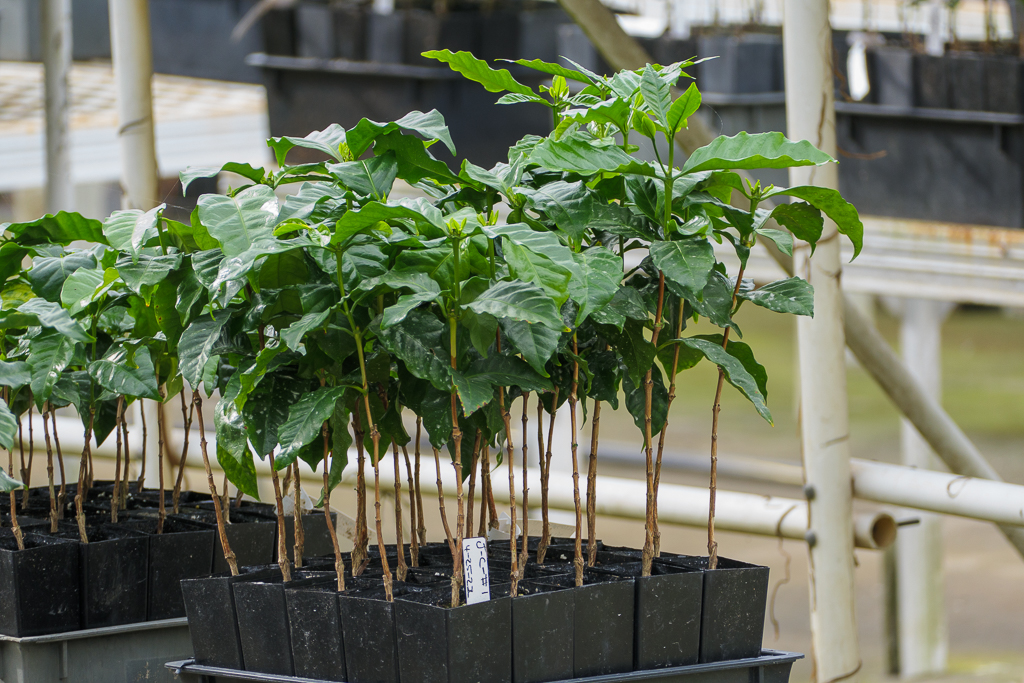 The tour ended with a tasting, of course, and I left with twelve ounces of pure Kona coffee to grind and brew at home.
And then it was back to the hotel, where I had to battle the TV to force it to let me use my Fire Stick…but that's a story for another time.