We're home. The flights were uneventful; we had an exit row on the flight from Kona to Honolulu, and it had plenty of legroom. I wish I'd been able to save some of that legroom for the flight from Honolulu to San Jose, but it wasn't quite as cramped as some flights I've taken.
I can definitely recommend Big Island Revealed and the companion driving guide app if you're going to the Big Island; they have a lot of overlap (much of the driving guide app is the author reading sections of the book as you reach the appropriate point to appreciate the info) but I liked having both. We didn't have time to stop at every point of interest along our routes – one place that I regretted having to zip past was the Donkey Ball Store, so I was delighted to find several varieties of Donkey Balls in the gift shop at the Kona airport.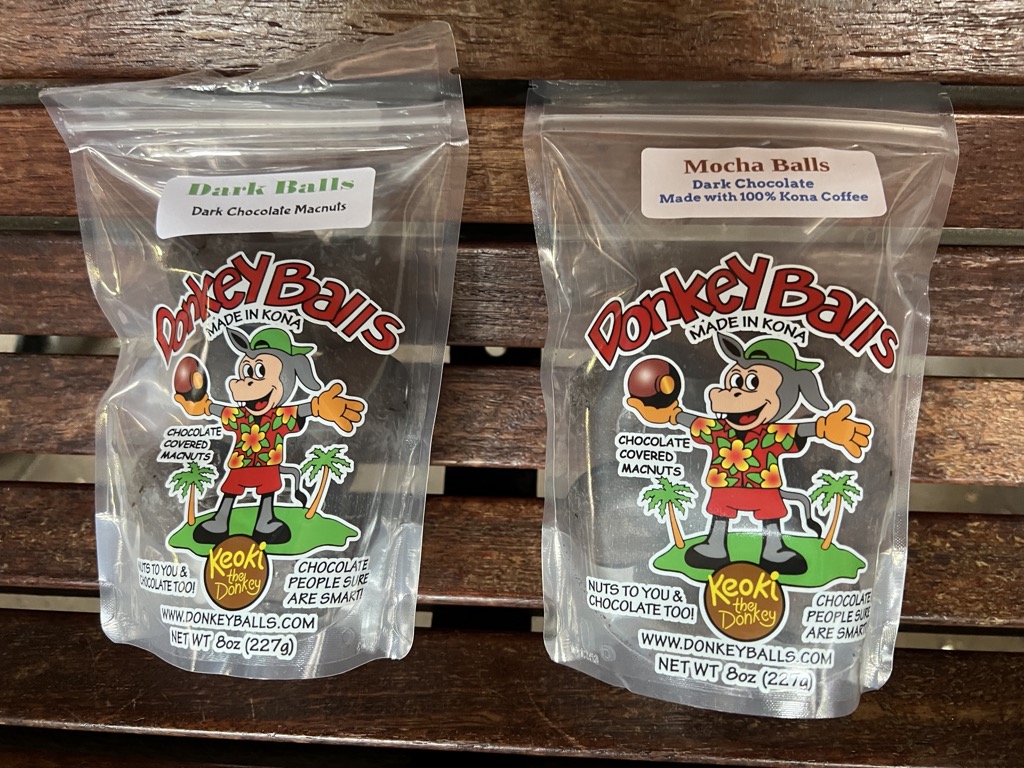 We each had one for dinner tonight – it was delicious.