We came to the Big Island with very few fixed plans, but visiting the Hawaii Tropical Bioreserve & Garden (HTBG) was one of them. I had thought it might be possible to do it on the same day as Hawaii Volcanoes National Park, which shows how little I knew before arriving.
Today was our last chance to visit HTBG; the weather forecast wasn't promising, but we decided to go for it, and I'm glad we did. It rained – sometimes pretty hard – but we had the rain ponchos from Wednesday at the volcano, probably the best $3 investment we've made in years.
We took the Saddle Road over to Hilo and drove north on the Belt (Hawaii 19) to the gardens. We started listening to the Big Island Revealed driving tour once we left the Saddle Road; he includes optional "diversions", and the road to the Garden was the second one he offered. His description said to allow about an hour to explore the place; we were there for almost three hours.
I'm not going to try to describe the Garden in detail; their walking tour map shows 31 different areas, most of which focus on one particular kind of tropical plant (ginger, anthurium, hellaconia, orchids, and many more). Nor am I going to give you an extensive listing of the plants we saw, but I will share a few of my favorite photos from the Garden and urge you to visit if you can (admission isn't cheap, but what's another twenty-five bucks added to a trip to Hawaii?).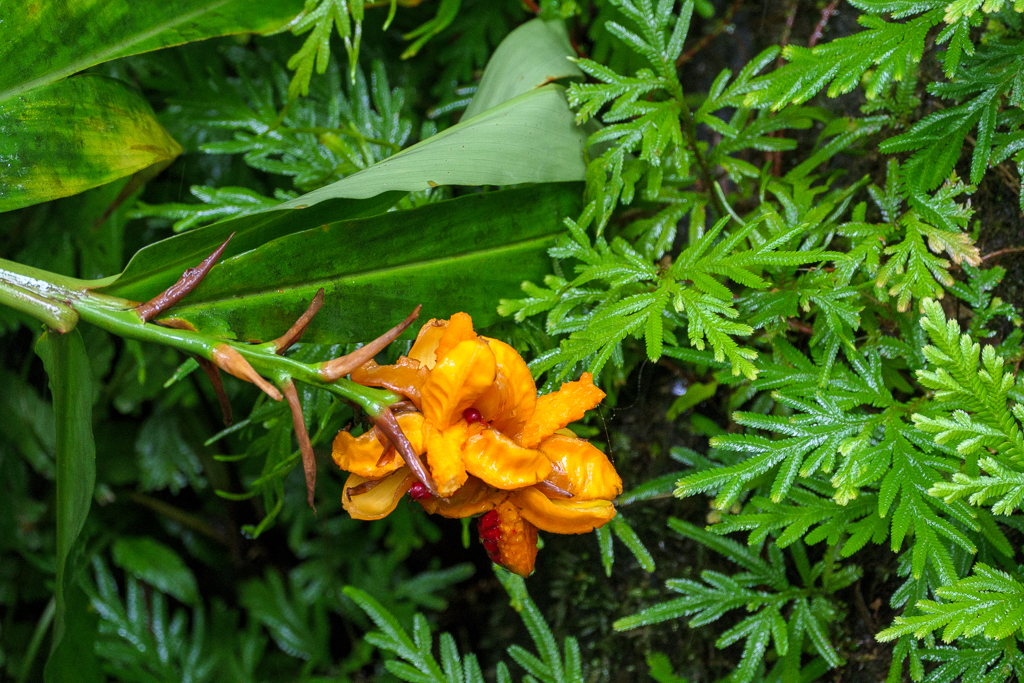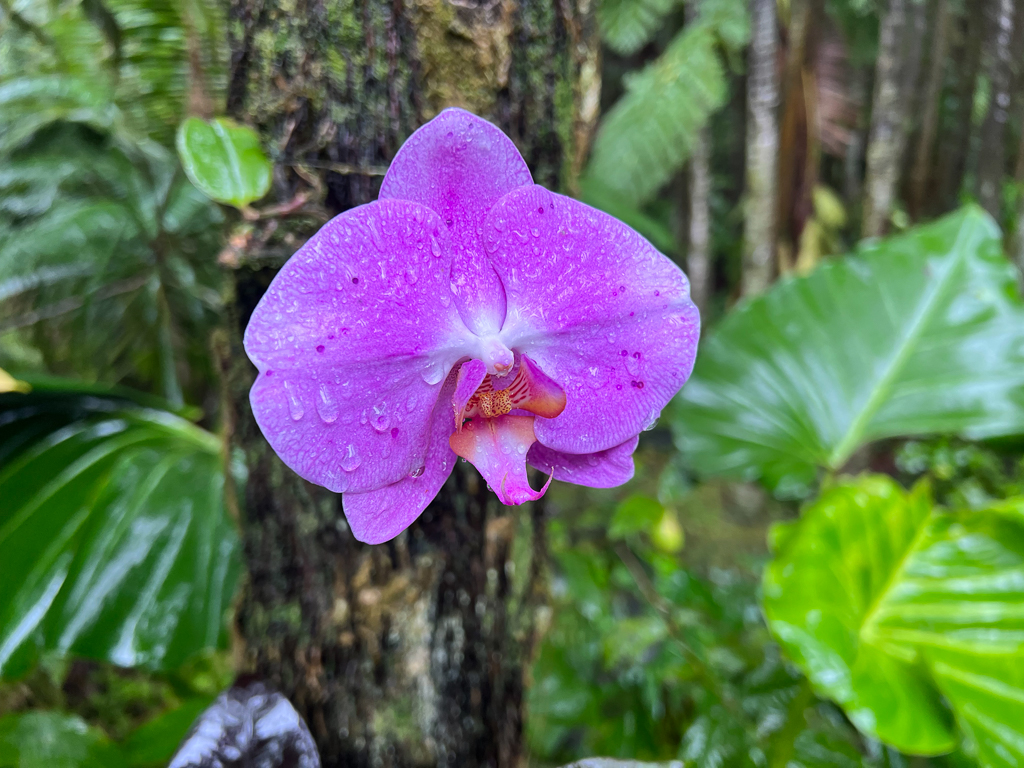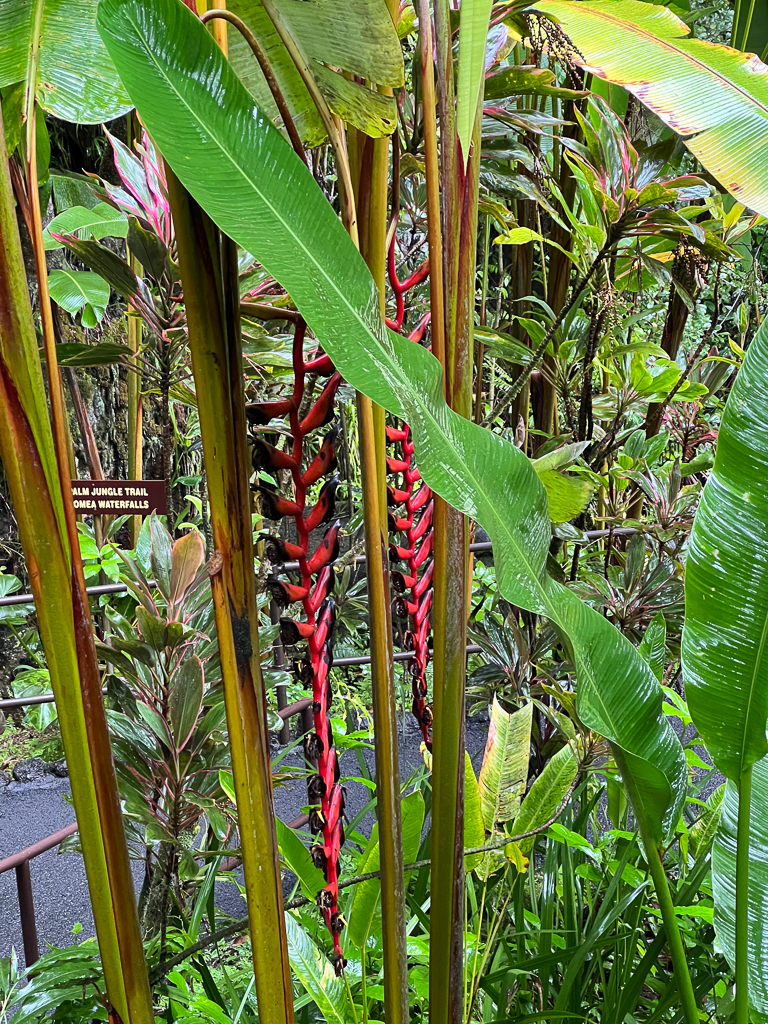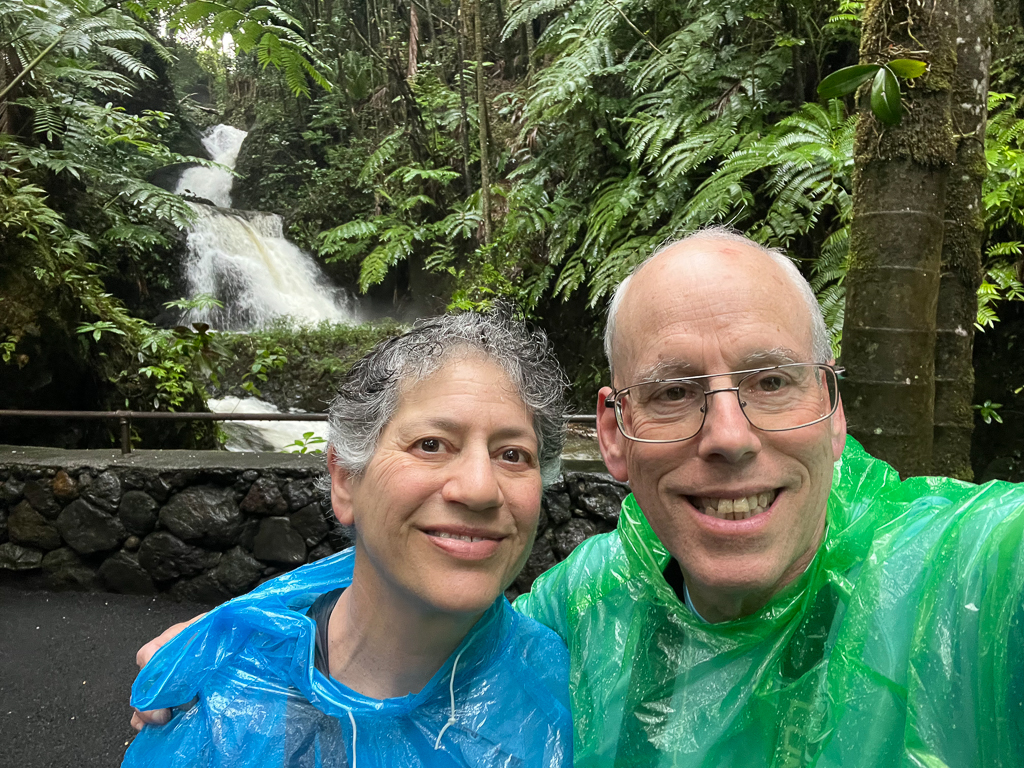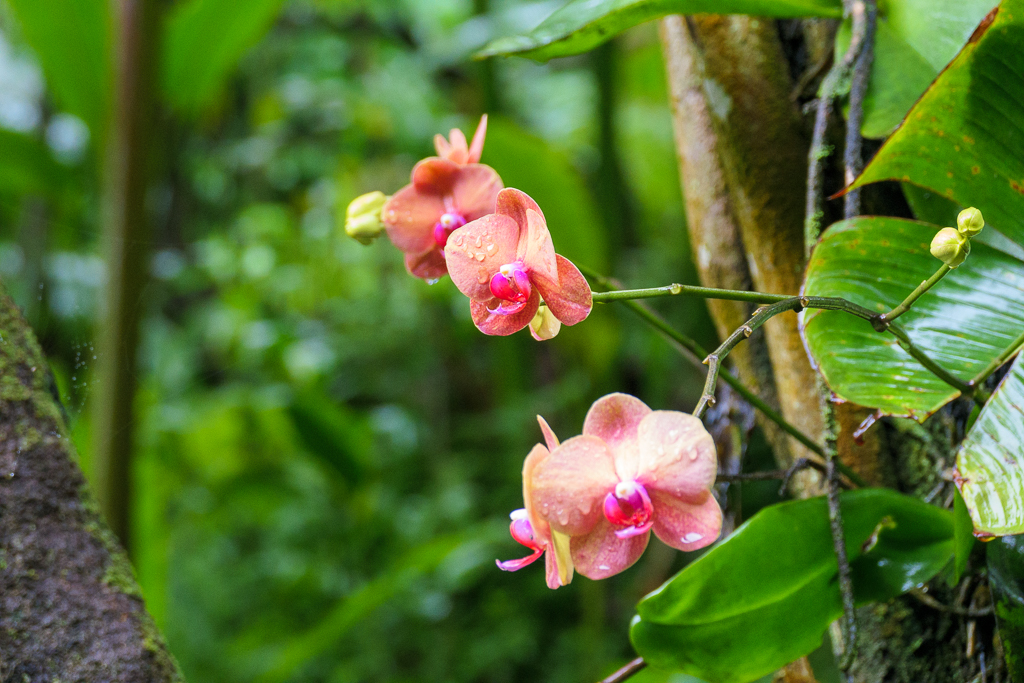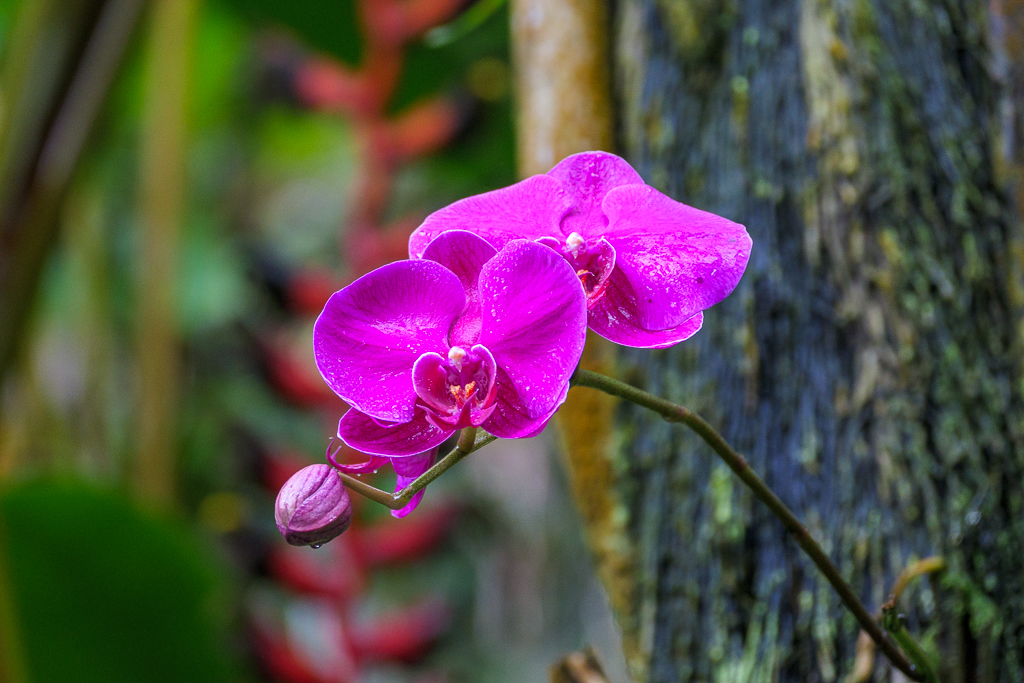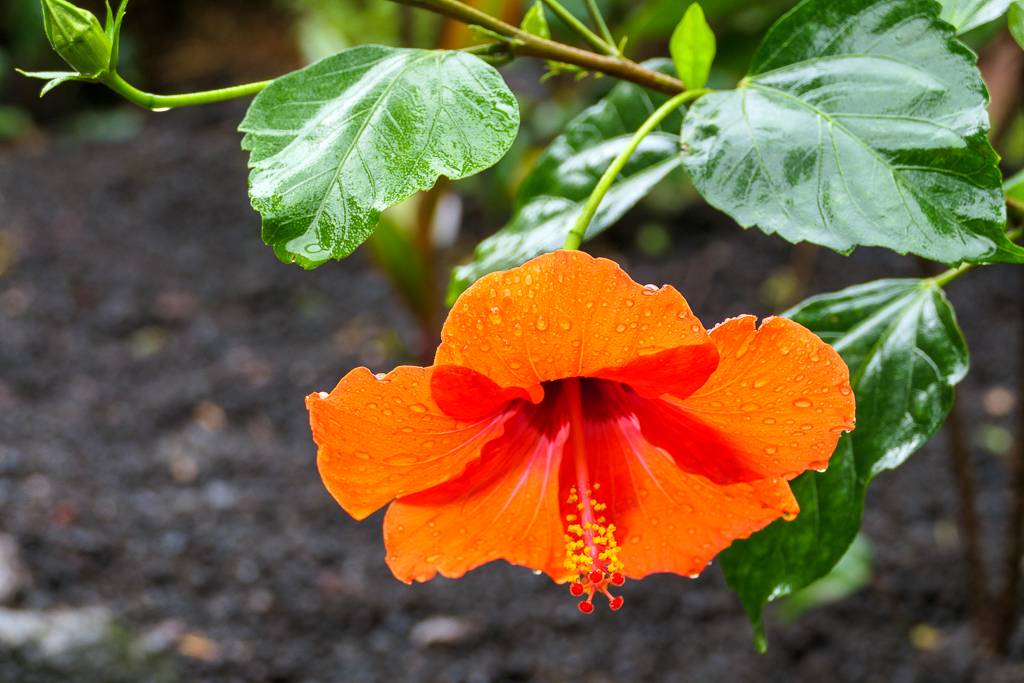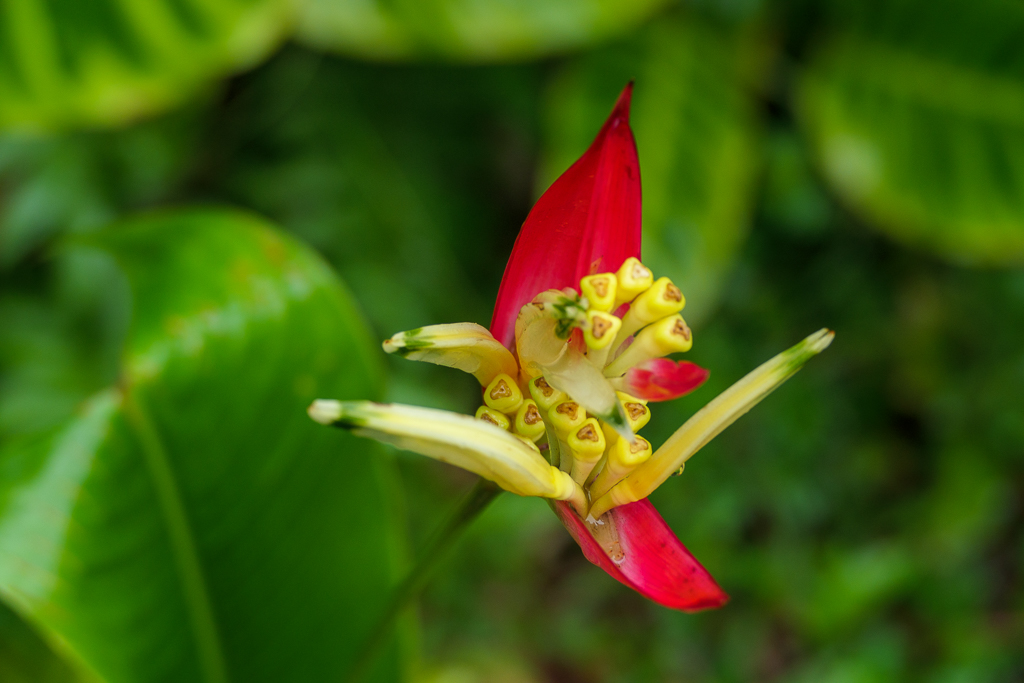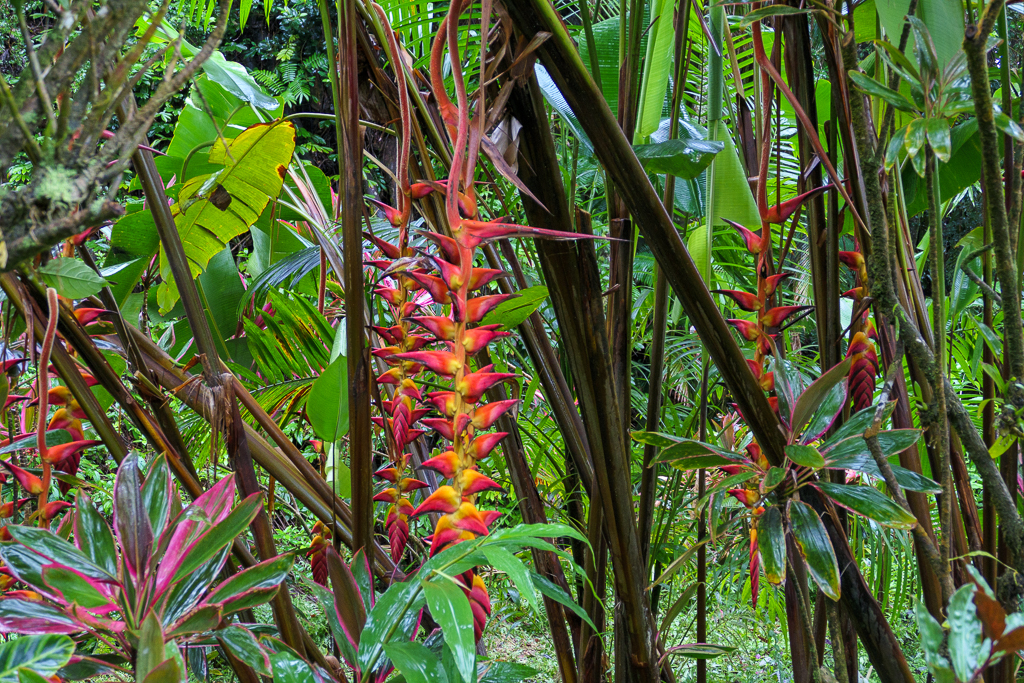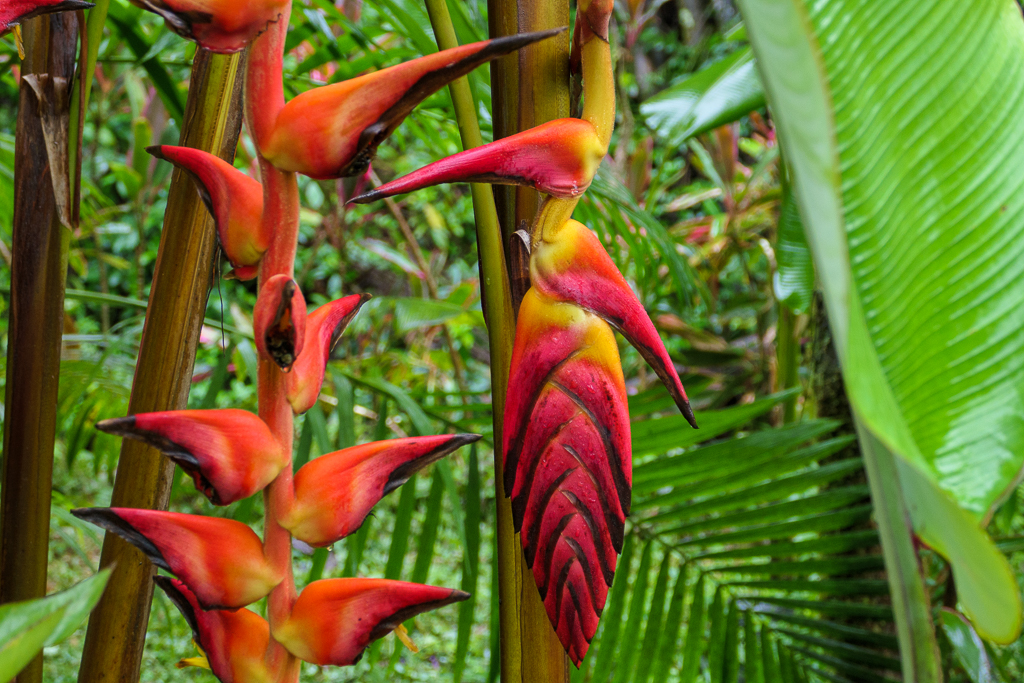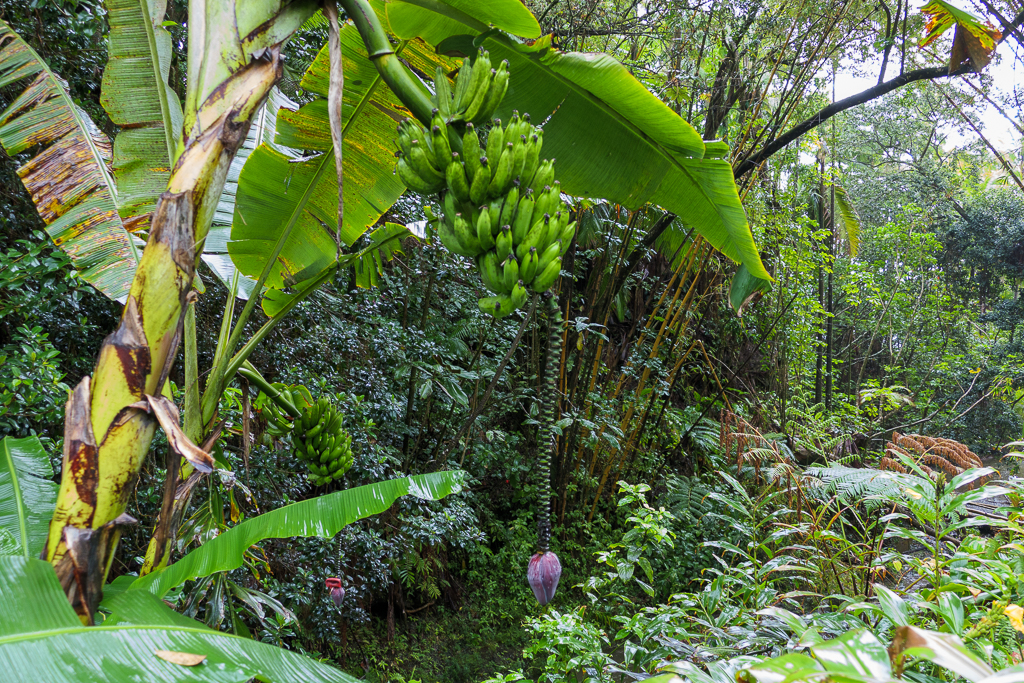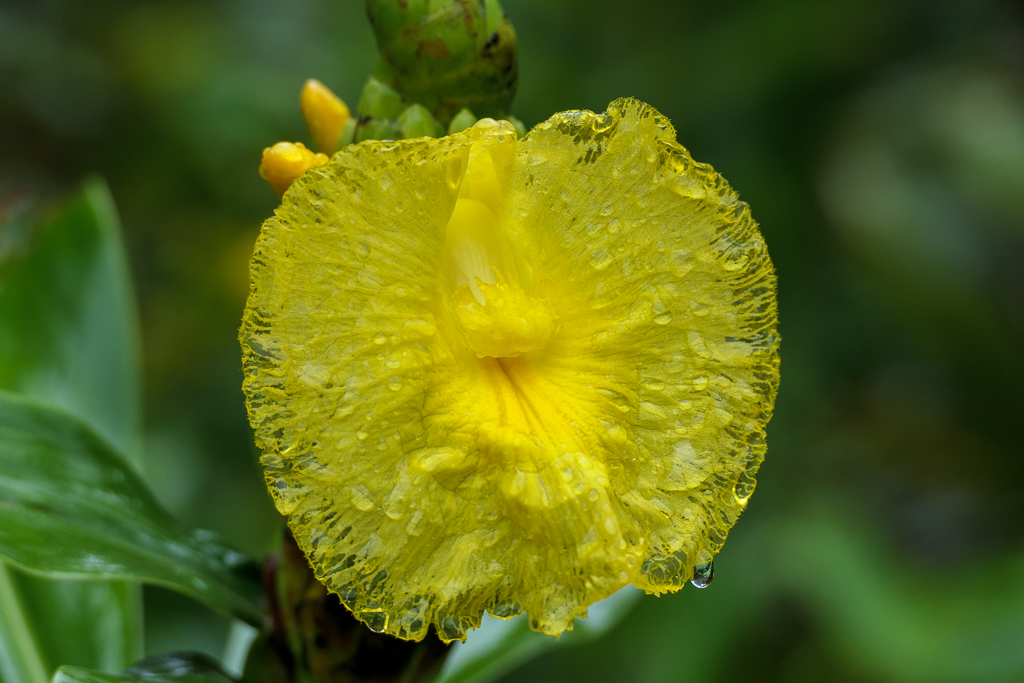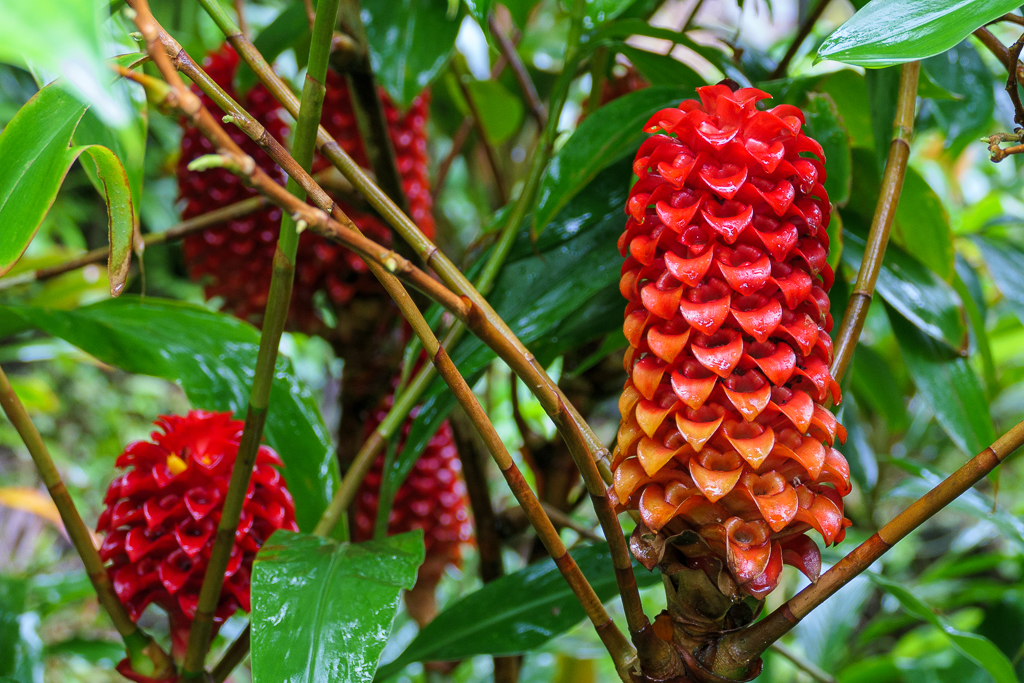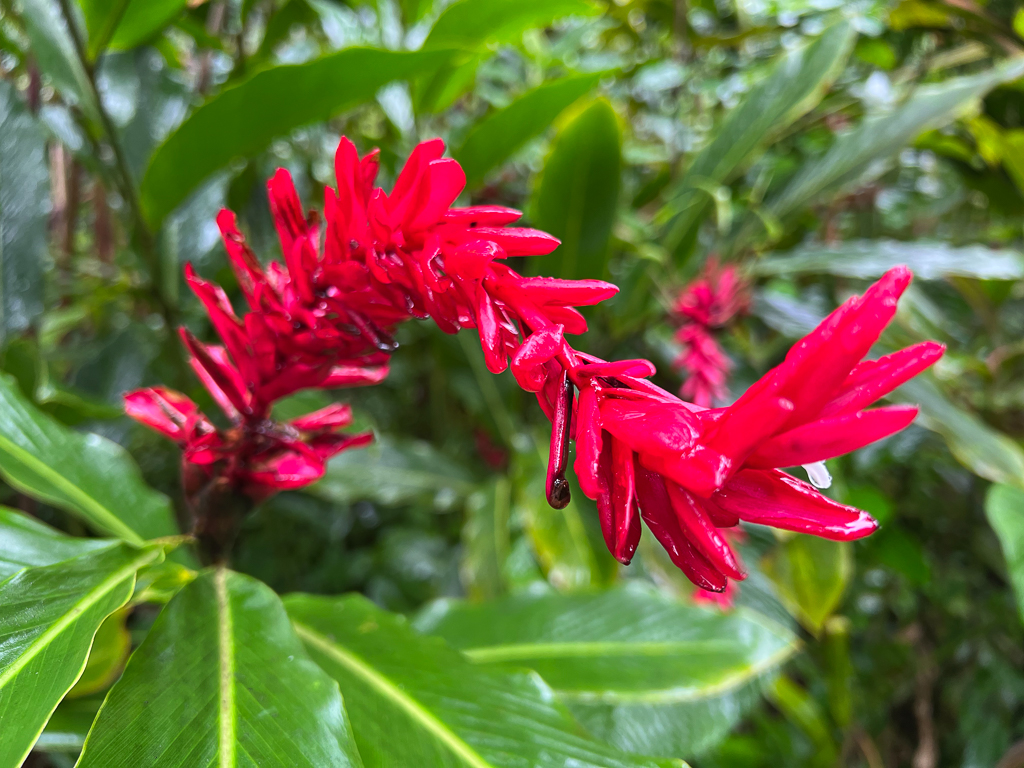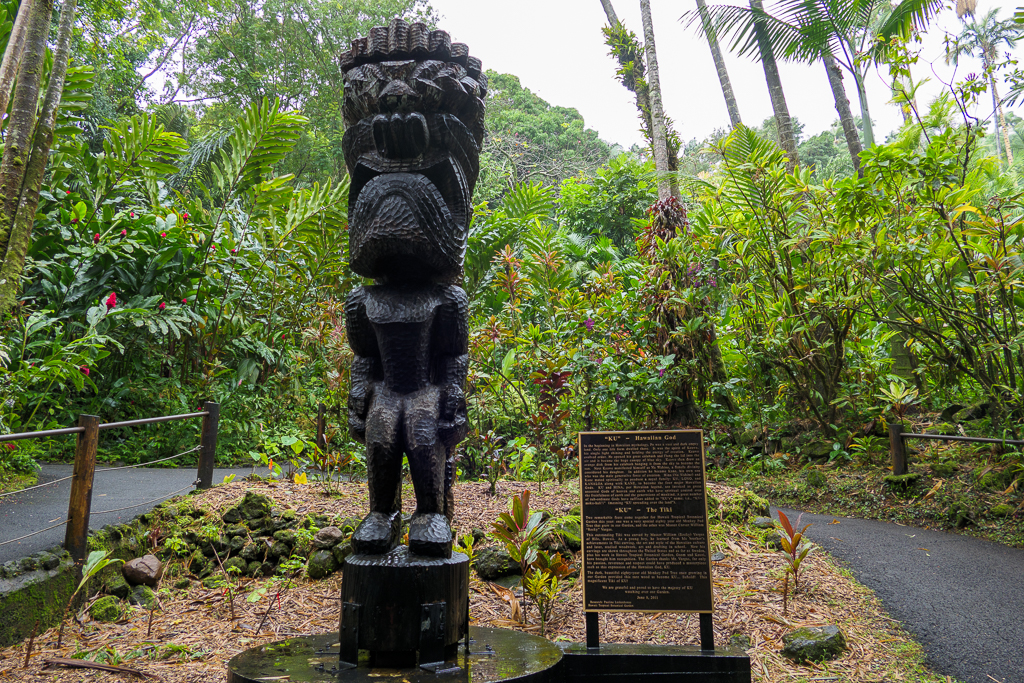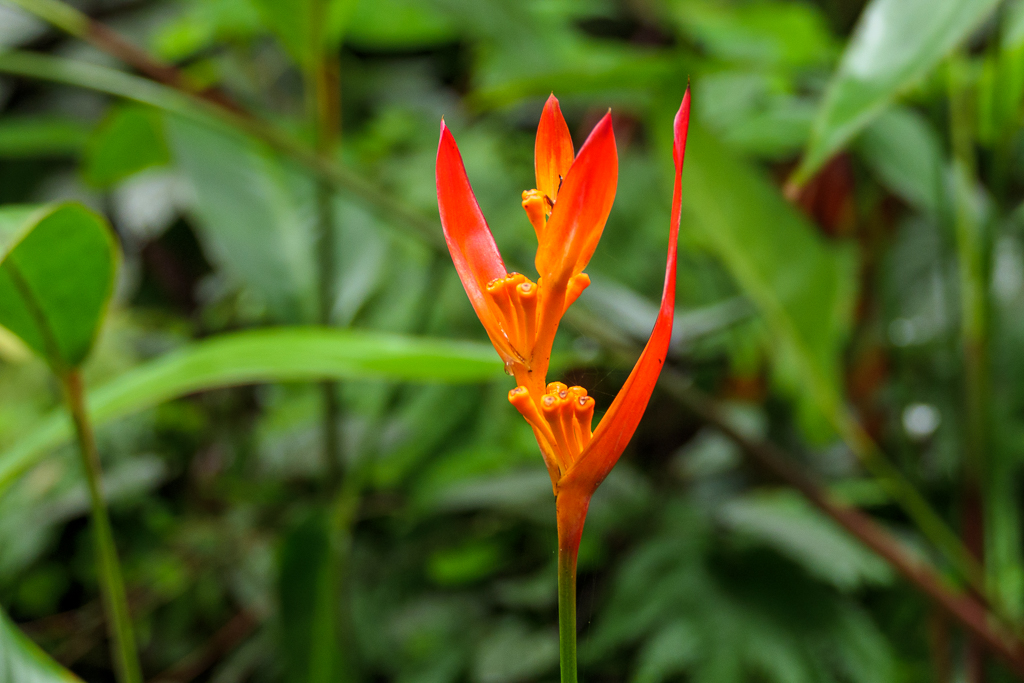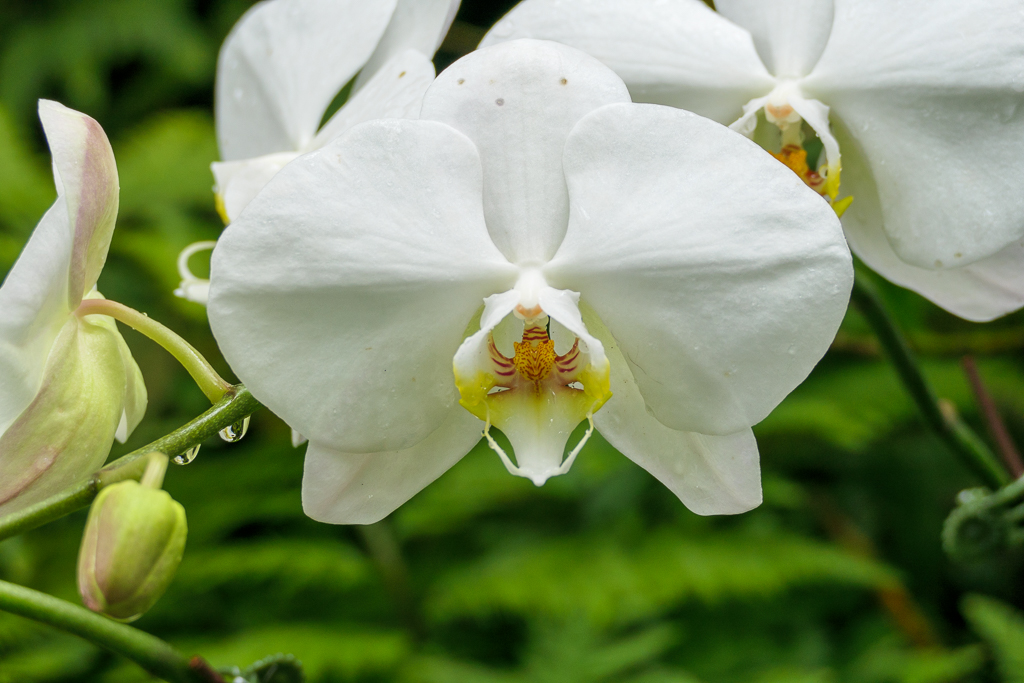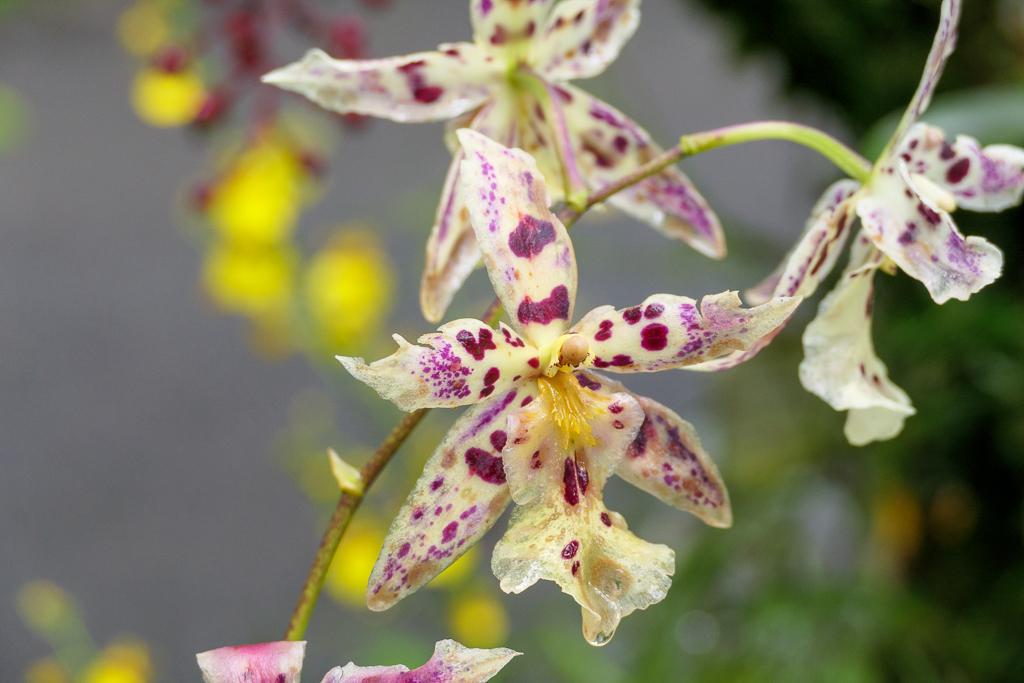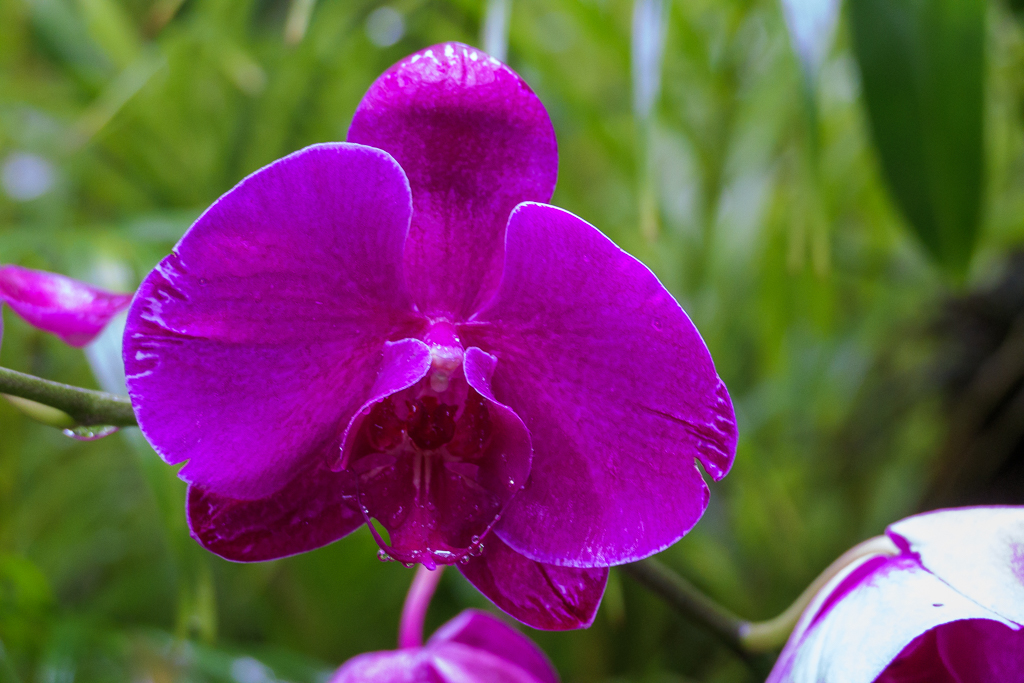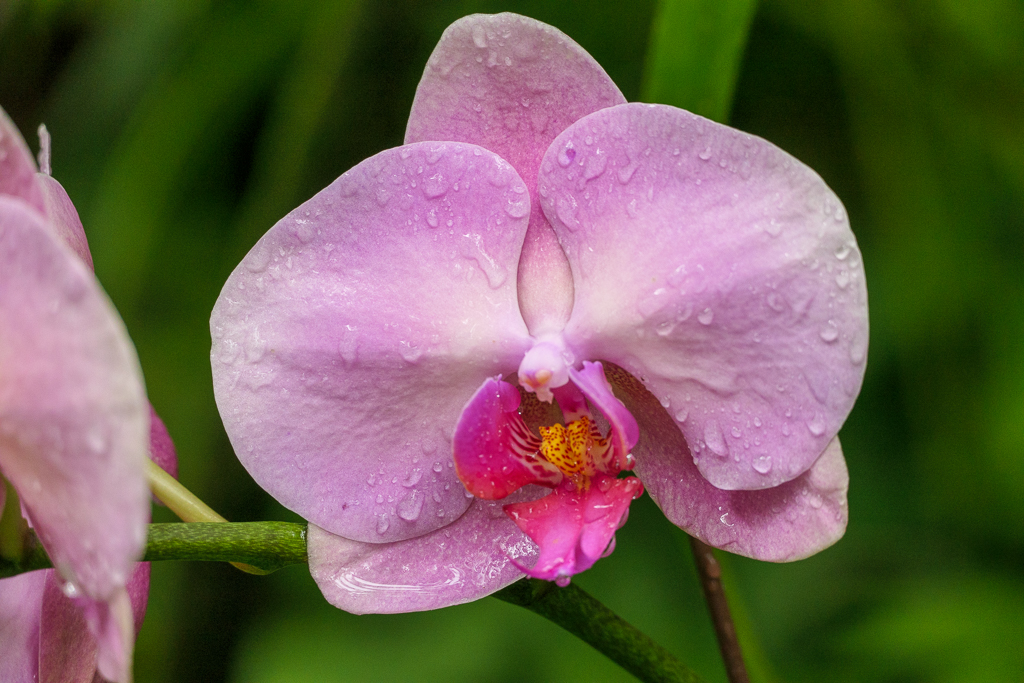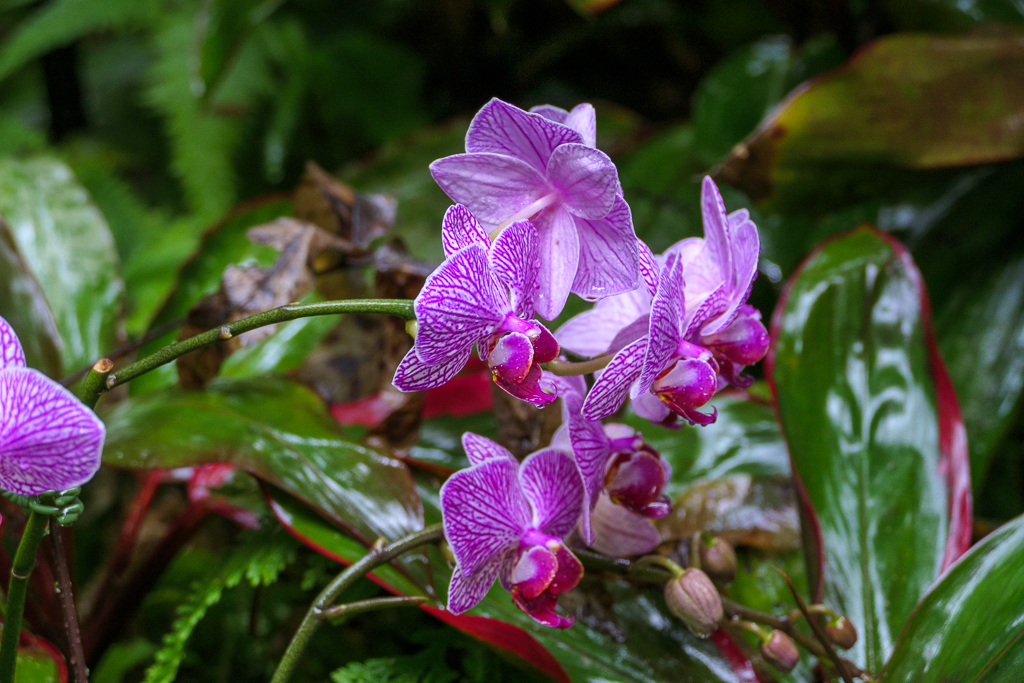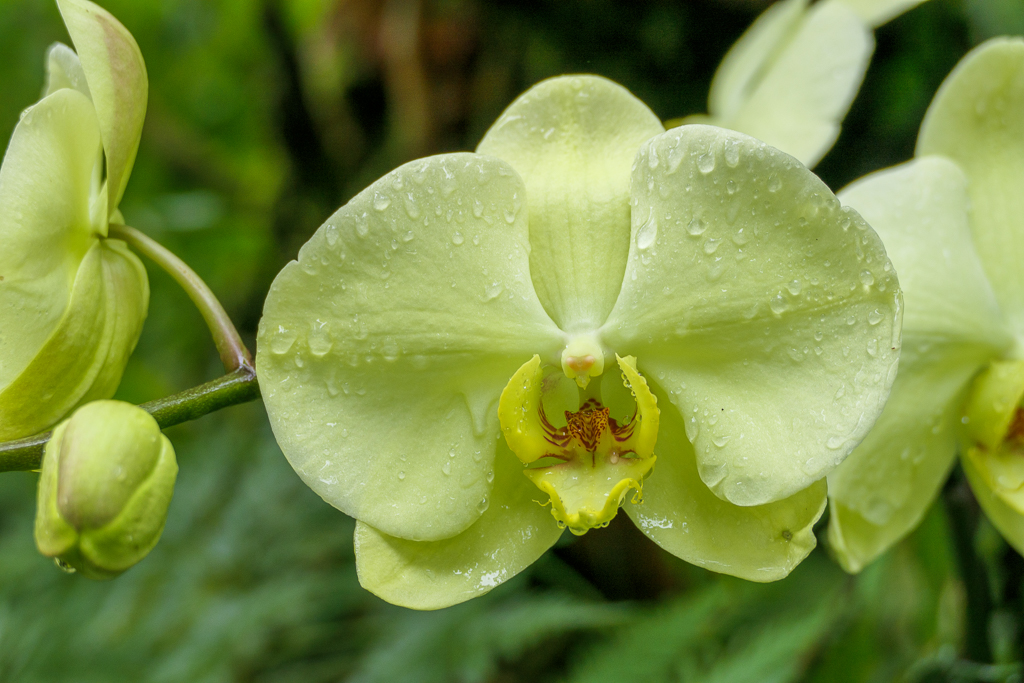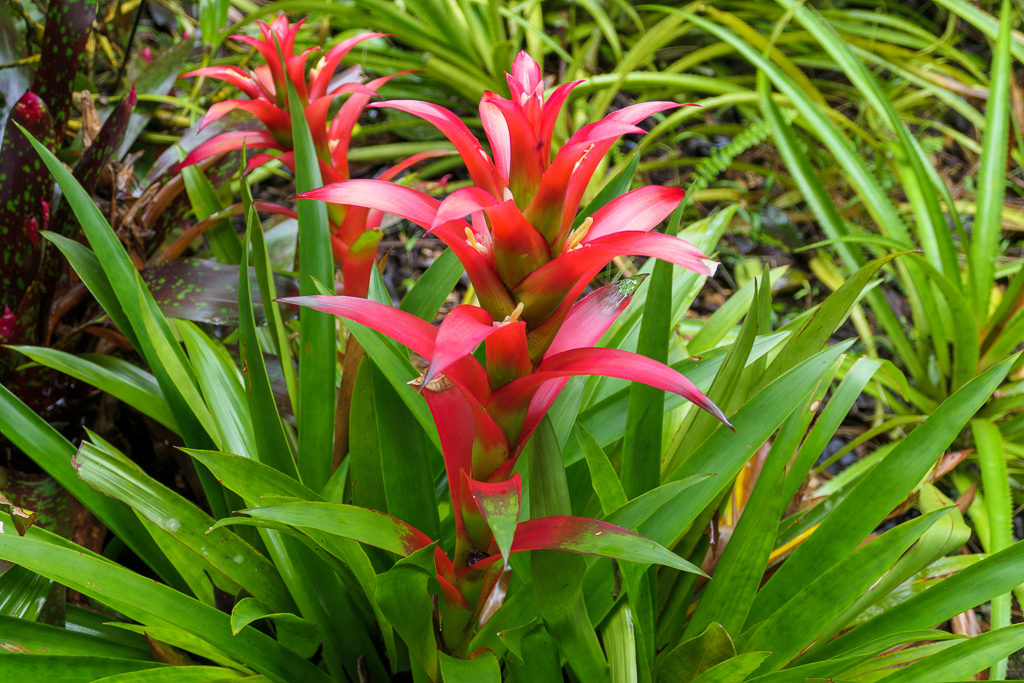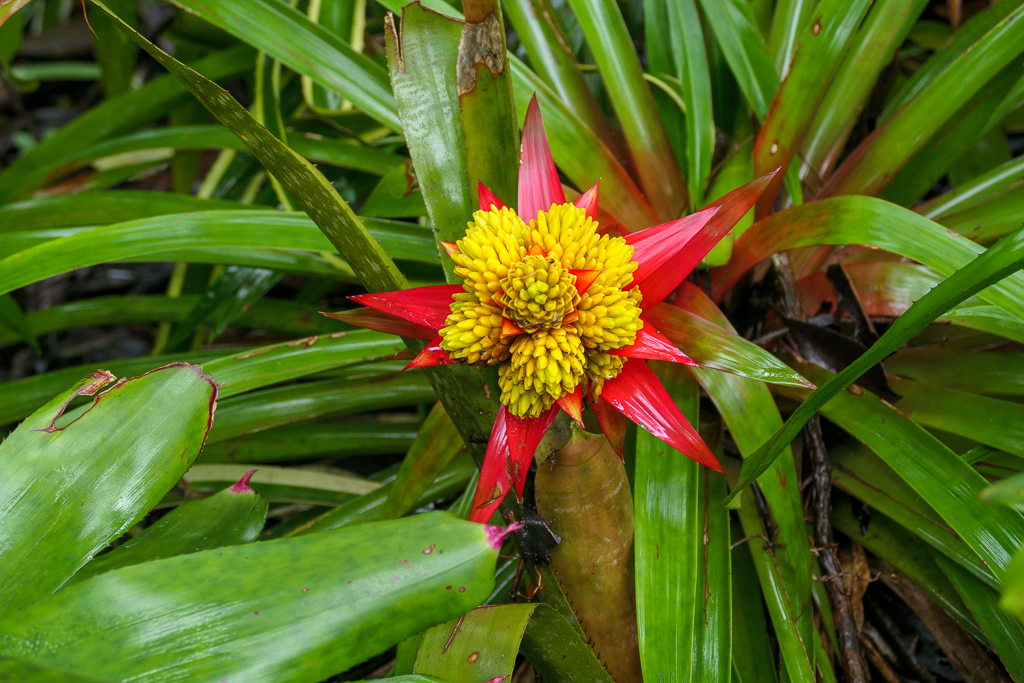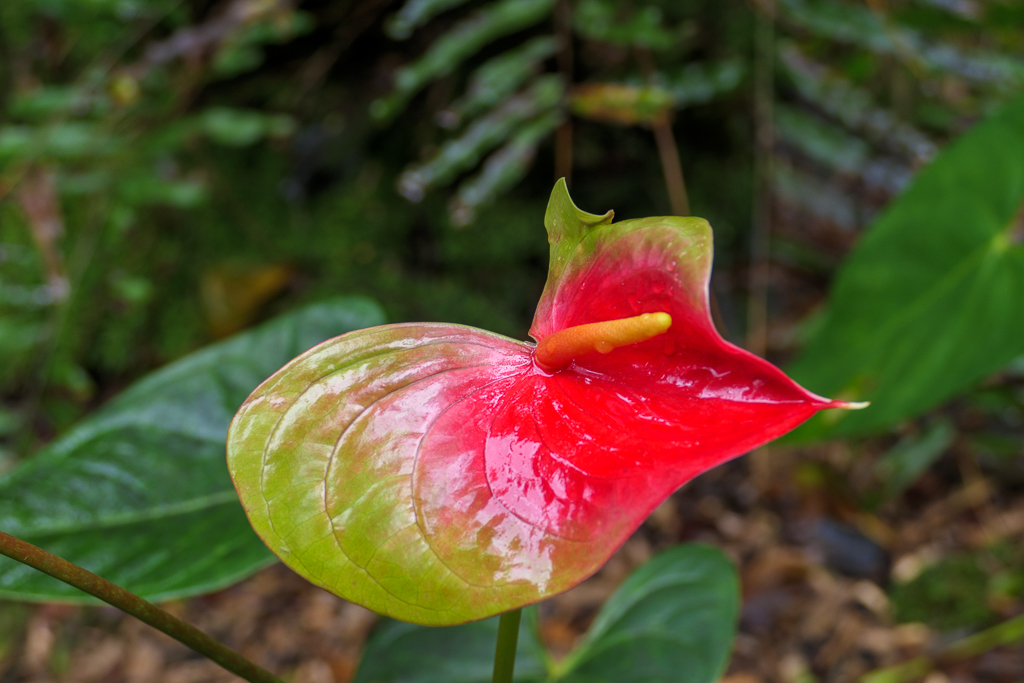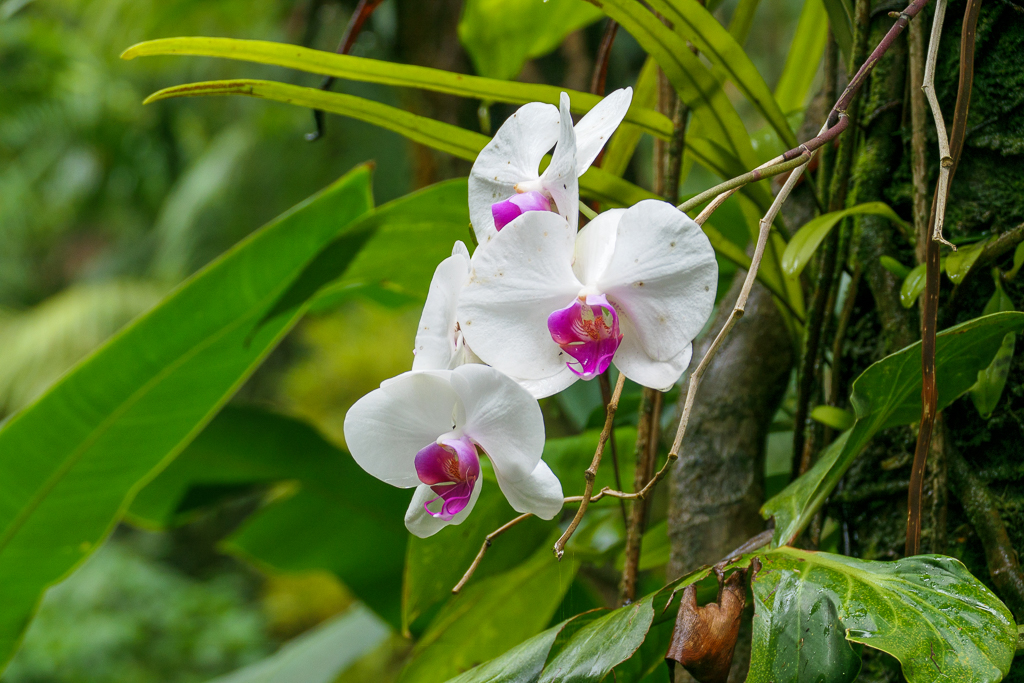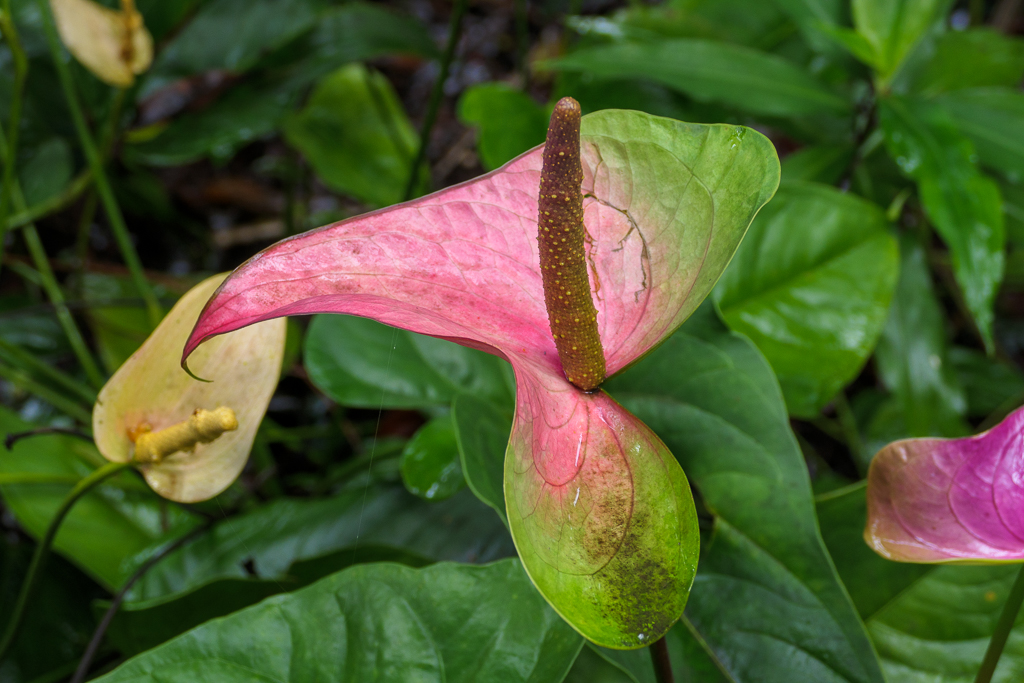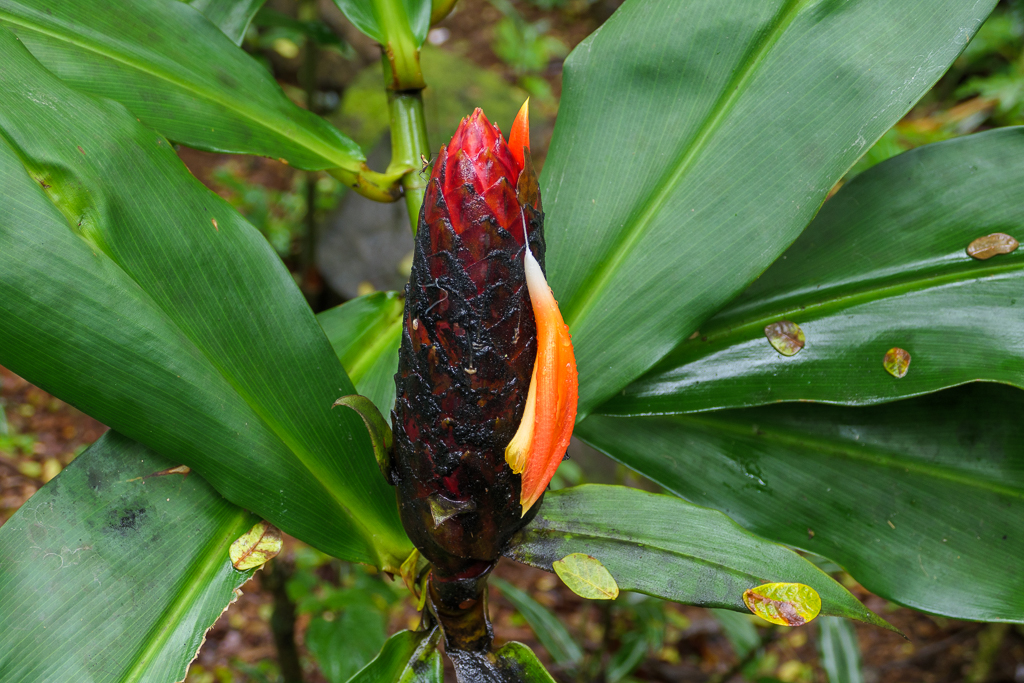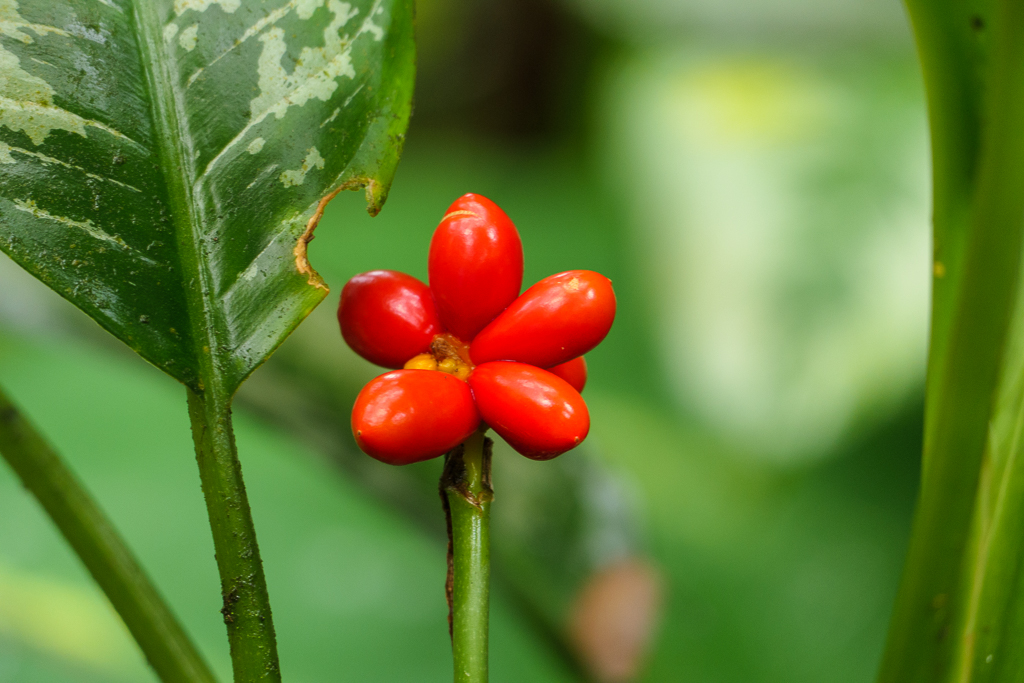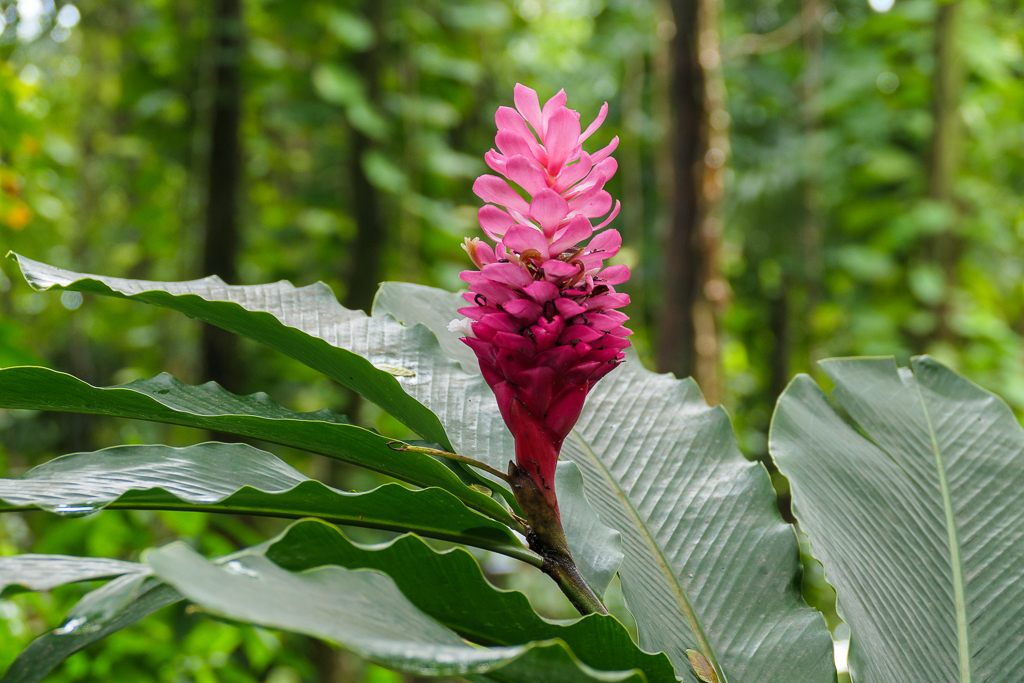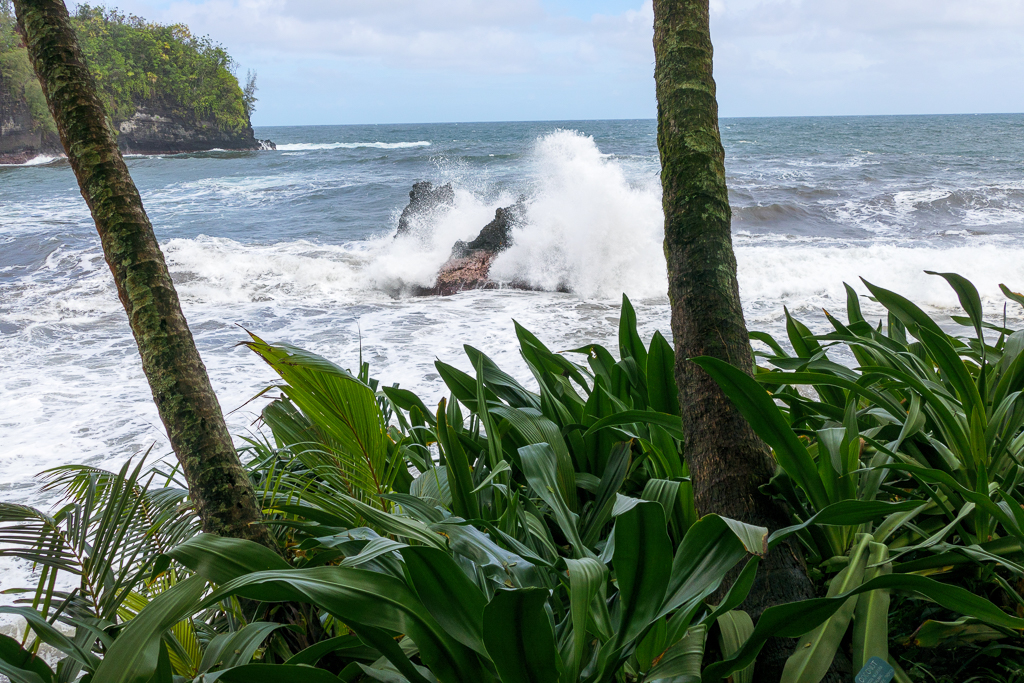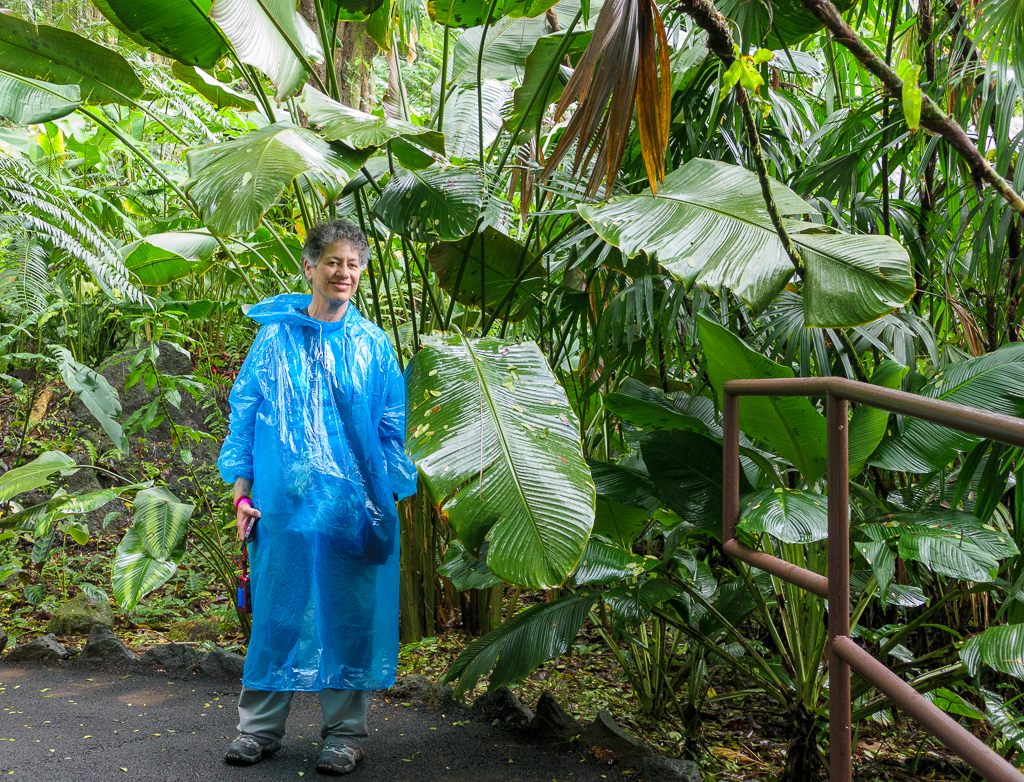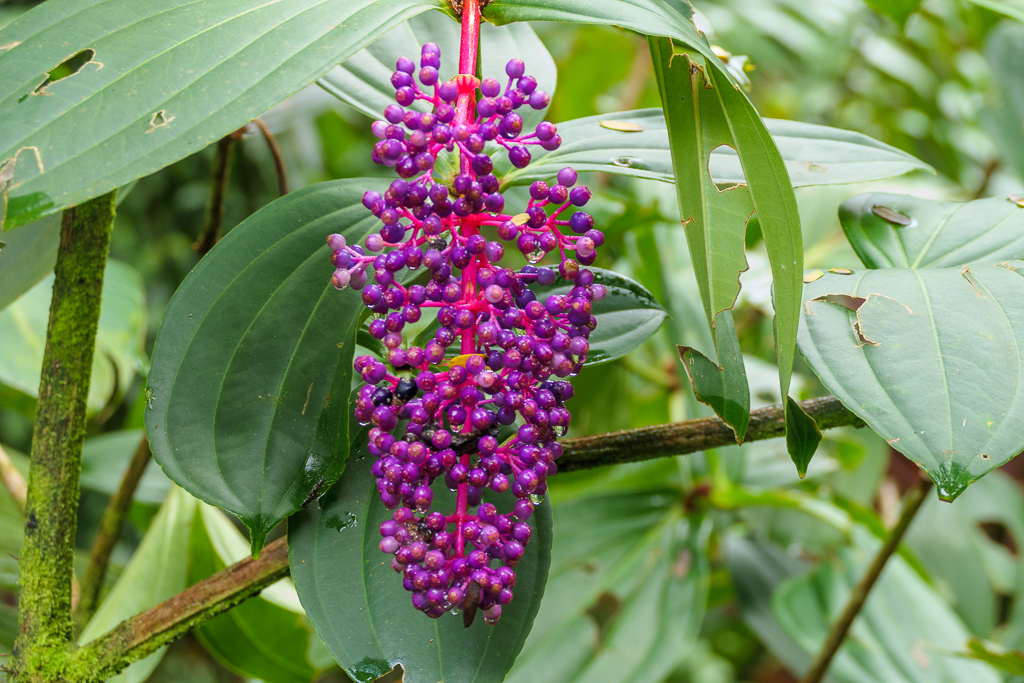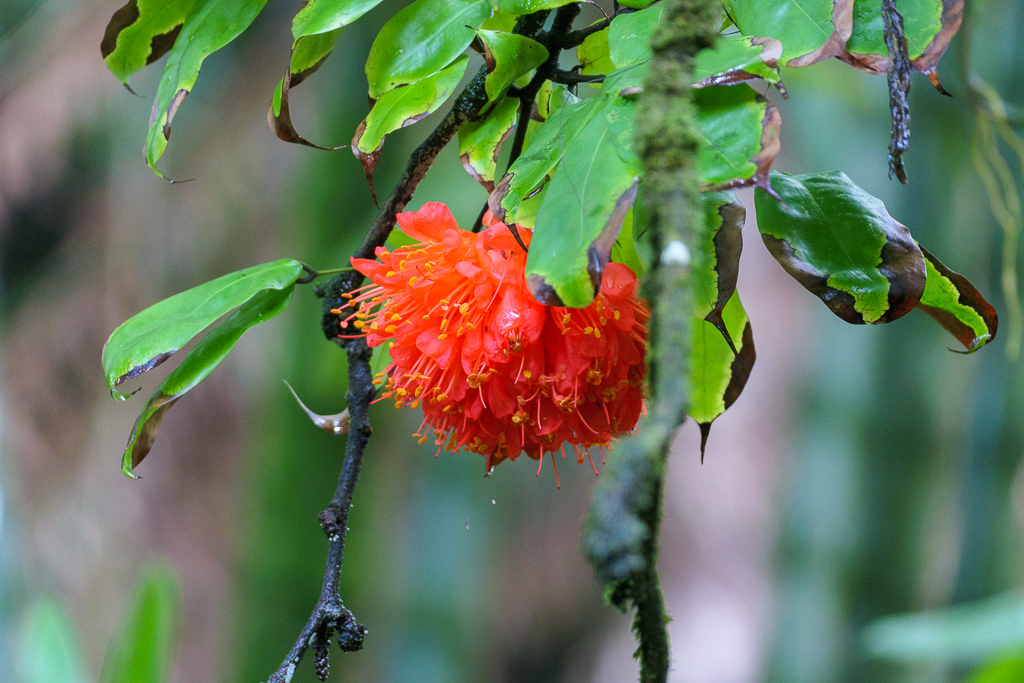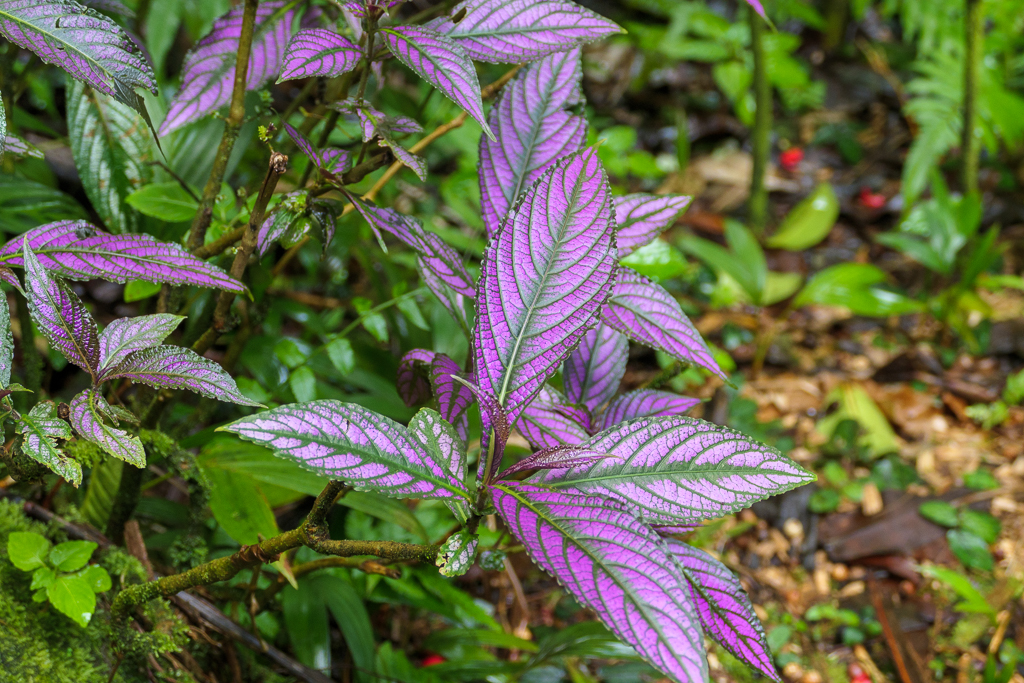 We didn't get very far after leaving the Garden; there was another "diversion" a minute away, this time to admire a man-made waterfall (local legend says that the water is coming from a lava tube, but it's really coming from a pipe!). The tour claims you can go swimming there, but only if it hasn't rained recently.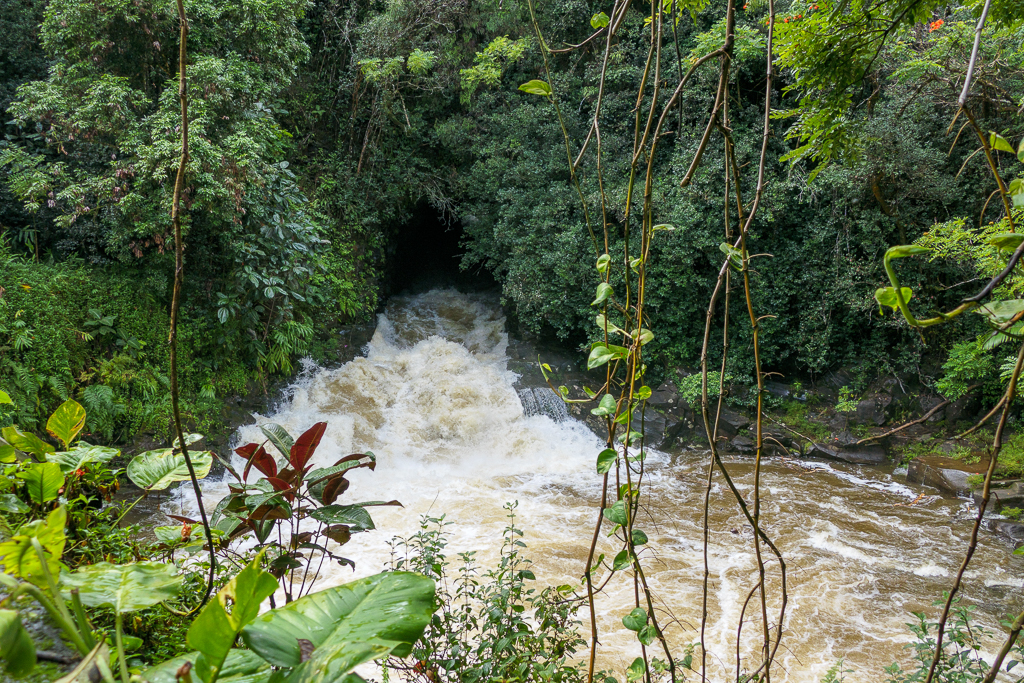 We continued up the scenic road to What's Shakin'? for Ono wraps and delicious smoothies (well, I had a shake to avoid bananas); it had been recommended by the clerk at the Garden and by our tour book, and it lived up to the recommendations.
Our next diversion was to 'Akaka Falls State Park. 'Akaka Falls is a 442-foot tall free-falling waterfall; the park also hosts Kahuna Falls, which is only 300 feet high and is broken into a few cascades and fairly difficult to see. And there's greenery and bamboo everywhere.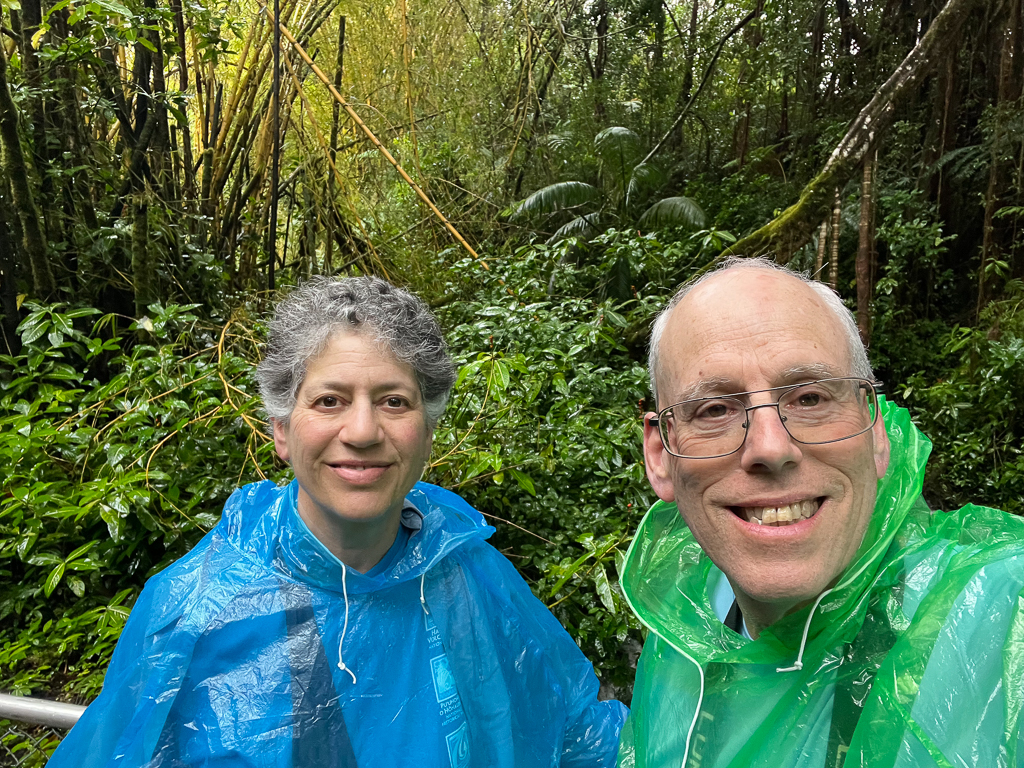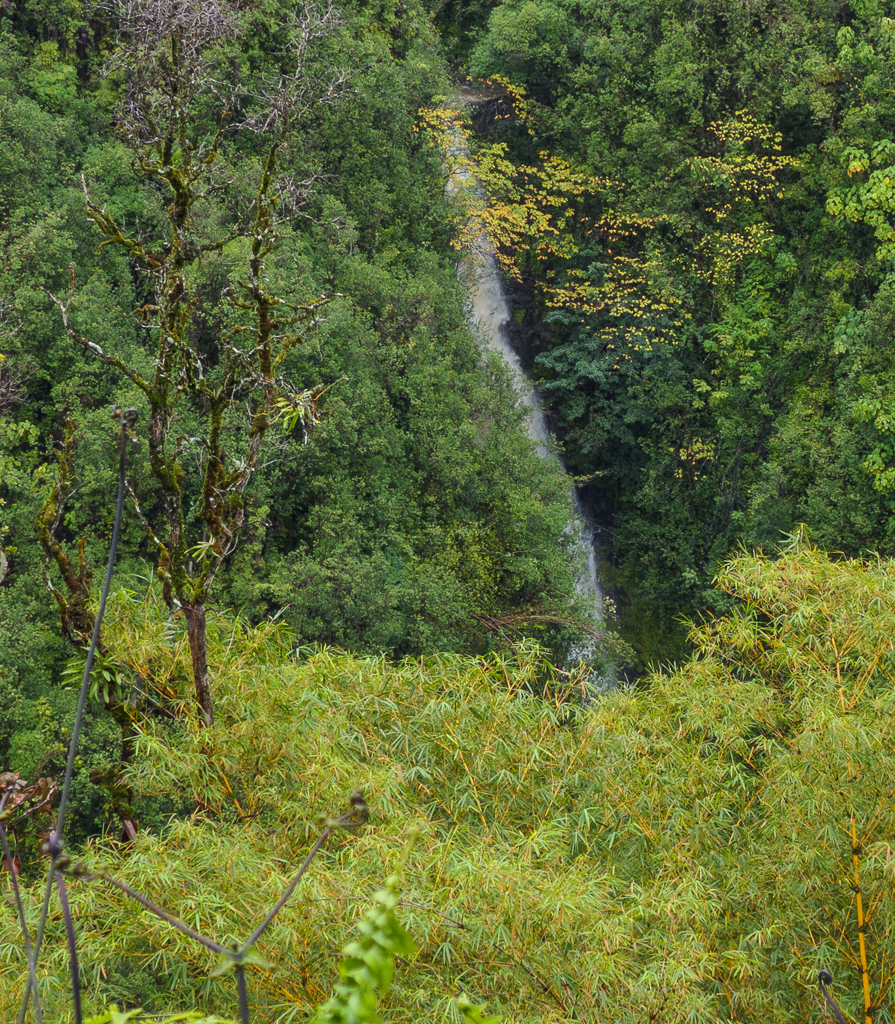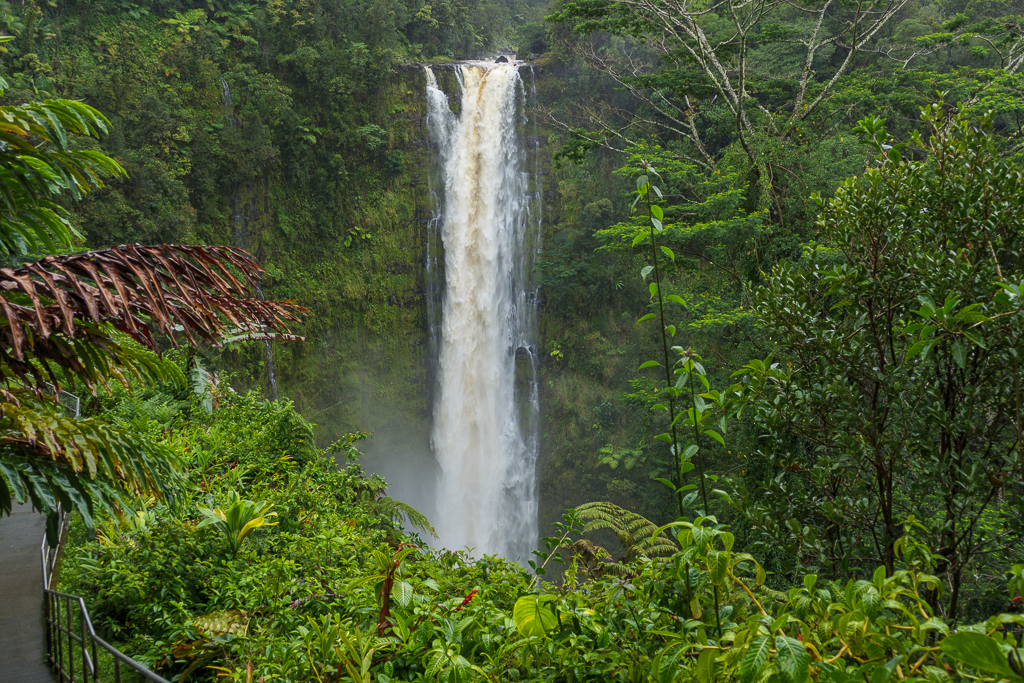 We left the park and drove the rest of the way back to the hotel on Hawaii 19; it's a very pretty road and there were many other diversions on offer, but we were tired!