It's been a busy two-and-a-half weeks since I last blogged (thanks for the nudge, Françoise!), but not a terribly interesting two-and-a-half weeks.
We completed several steps on the solar and electrification journey. The solar project has been submitted to PG&E so that we'll qualify for the existing net metering rates; it has also been sent to the town for permitting.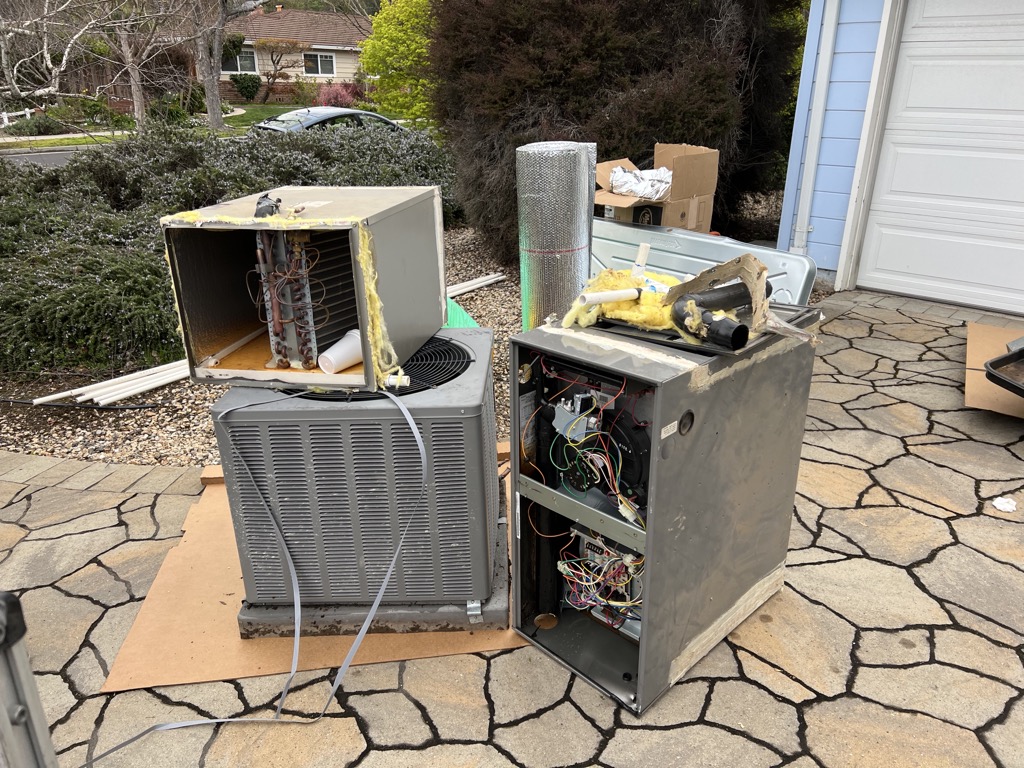 Our old 3.5-ton gas furnace (and air conditioner) were removed last week, replaced by a 4-ton heat pump. The house is much more comfortable (and there's a lot less temperature variation between rooms) now. They still have to send someone out to test the system to qualify us for rebates; that should happen next month.
I've almost completely converted our home automation to Home Assistant; today's project was exposing selected devices to HomeKit and the Home app. What's left? Connecting to Alexa and rewriting the program that sends me a morning weather update to run on Home Assistant instead of Indigo. But it looks like I'm going to have to reinstall Homebridge to be able to bring the video feed from my Ring doorbell into HomeKit; it would be nice to have all of our cameras visible from one app, even though they come from three different manufacturers.
We even managed to take in a little culture – we saw Tabard Theatre's final production, Once. They plan to continue to offer music and comedy shows, but they couldn't make the theatre work financially after the pandemic. At least they went out in style, unlike San Jose Rep!