Today was the first really nice spring day we've had this season. The sky was blue and the weather was terrific.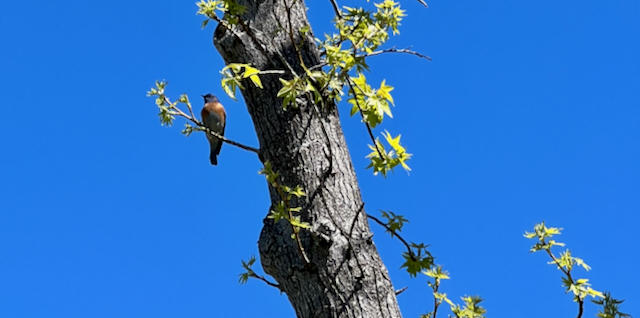 My Toastmasters club had its spring social at a members' house (thanks, Lixia!), and I enjoyed seeing so many people outside the Zoom box for a change.
After we came home, I got back to working on Home Automation. I'd bought three Aqara Temperature and Humidity sensors earlier in the week and had hooked them up to Home Assistant with an Aqara M1S hub, but I wasn't happy with the hub. It's large and takes up an entire AC outlet; it also doubles as a night light and alarm, which I didn't need. And it's limited to supporting Aqara devices. So I decided to try the Conbee II Zigbee USB gateway, which is tiny, connects directly to the Raspberry Pi that's running Home Assistant, and will talk to any Zigbee device. It cost ten bucks less than the Aqara hub, too!
It was a little harder to configure the Conbee II than it had been to configure the Aqara hub, but a little web searching took me to two pages which gave me all the info I need, one from Compute Resources and one from Sequr.be. I'm keeping it!