Yesterday's beautiful April weather fooled us after all; it was raining lightly when I went out to pick up the newspapers, which were sitting on the driveway, unbagged. They weren't so wet that they needed to be replaced, but I was annoyed nonetheless.
The rain stopped in time for us to take our usual Sunday post-Farmers' Market walk through Los Gatos; there were fewer people to maneuver past on the sidewalk than usual, which was nice.
One of my Toastmasters friends, Sherman Zell, passed away this week at the age of 86; he was active and busy until two weeks ago. We watched some of his memorial service via livestream from Temple Emanu-El in San Jose; fittingly enough, Sherman had honchoed the installation of the bimah and live-streaming technology there. He'd used that project as the final step for his Distinguished Toastmaster award, and I am very happy that I was one of the people he asked to serve on his DTM advisory committee. May Sherman's memory be a blessing to all who knew him – he was a hell of a guy.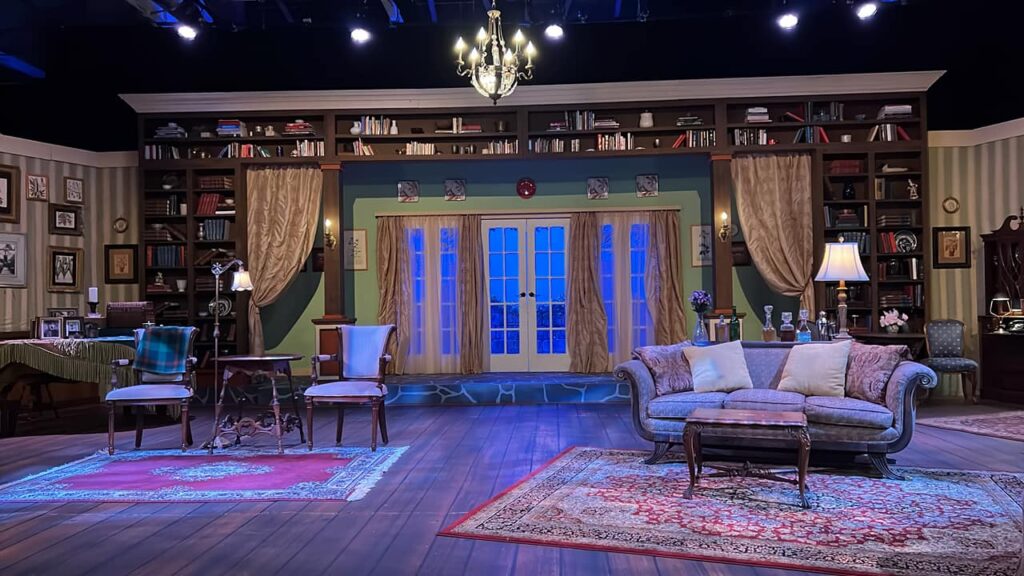 We saw six plays today; the first was Blithe Spirit at City Lights. It was a lot of fun, and Madame Arcati (played by City Lights' Artistic Executive Director, Lisa Mallette) stole the show. It's playing until April 23, and I recommend it.
The other five plays were part of Silicon Valley Shakespeare's annual 48-Hour Play Festival (co-produced with Foothill College's drama department). Teams of actors are assigned to a director and writer; they had to create, produce, and perform a short (5-10 minute) play based on a randomly-chosen time period and Shakespeare play. The process started at 7pm on Friday night and the curtain went up at 7pm on Sunday.
All five of the plays were fun and there was a clear winner in the audience vote: "This Town Ain't Big Enough for the Two of Us", based on The Comedy of Errors and set in the Old West. There were gun battles, audience participation, and spurs – great fun.