We docked in Tournon last night but had no view from our cabin because we were moored between the dock and the William Shakespeare; I wasn't sad to hear them motor away early this morning.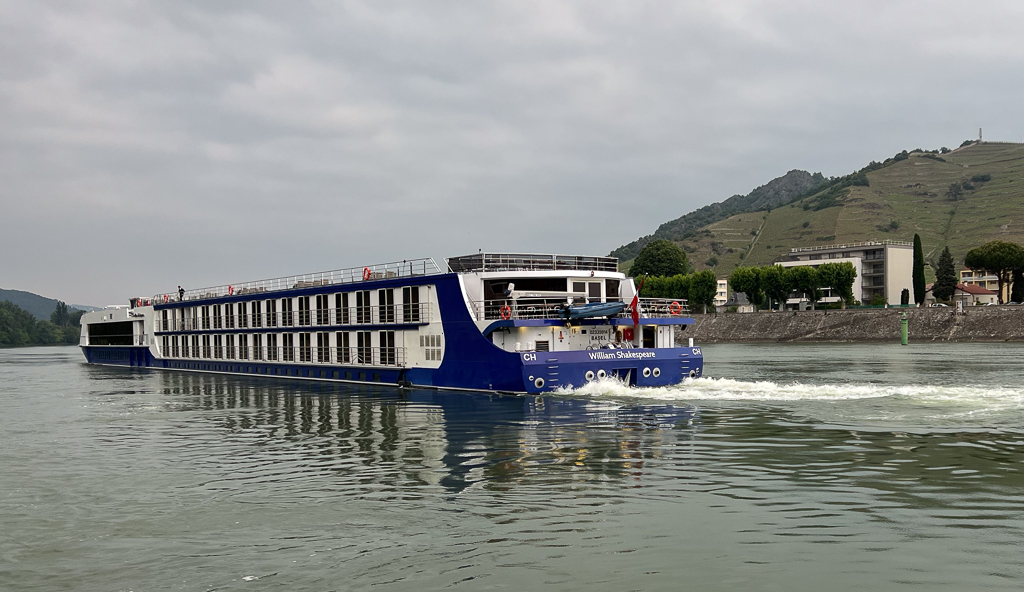 There were three excursions to choose from here – a strenuous hike to view the town, a steam train, and a wine and chocolate tasting in the castle. After milliseconds of thought, we chose the last one; our guide, Guillaume, met us outside the ship for the short walk to the castle. On the way, he pointed out the town's memorial to their dead from WWI, WWII, and the Algerian War, and also noted the lack of any religious designations on the memorial, in keeping with France's firm separation of church and state.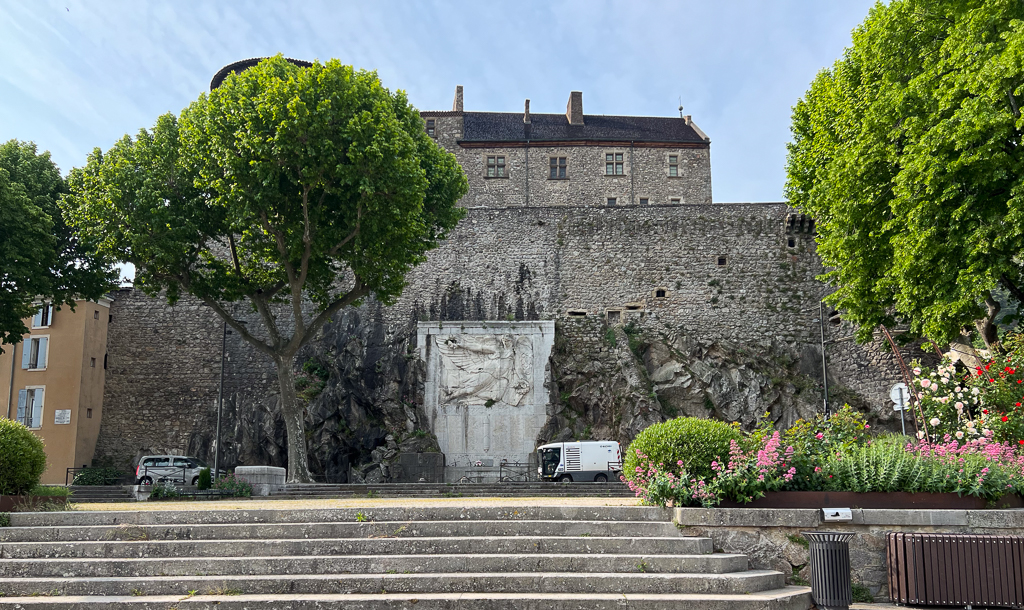 The area around the memorial was filled with flower beds; Diane will, I'm sure, share some of them on her Facebook page, but I can't resist this one.
As we entered the castle compound, Guillaume noted that in medieval times, nails were a sign of wealth, so this door represented a significant commitment of resources.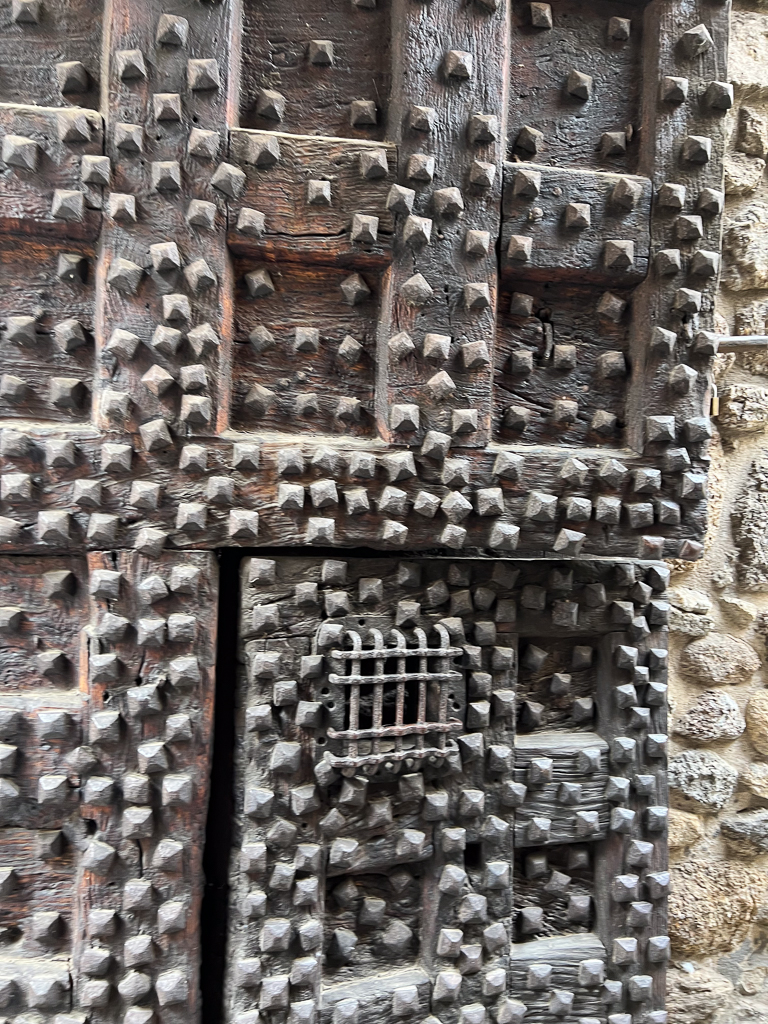 We spent a few minutes on the terrace where we could see three different AOCs: L'Hermitage, Crozes-Hermitage, and Saint-Joseph.

We could also see the remaining two towers of the twelve originally erected to defend the castle (only one is visible in the photo).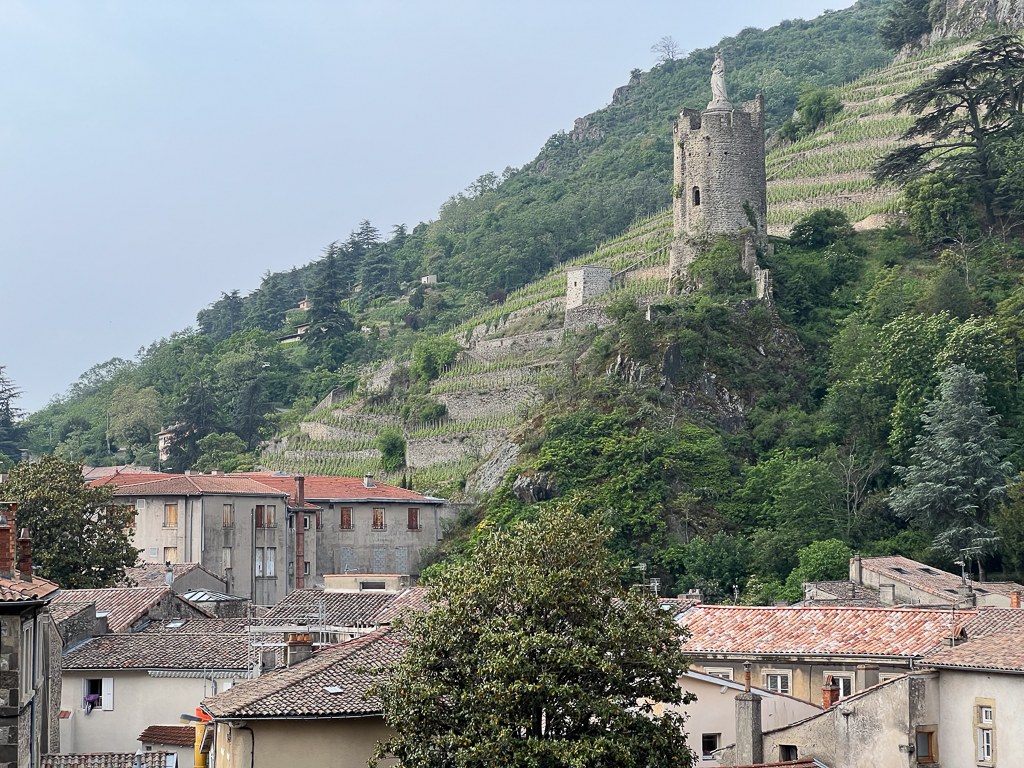 And then it was time for the tasting, complete with chocolates specifically crafted to complement each of the three wines.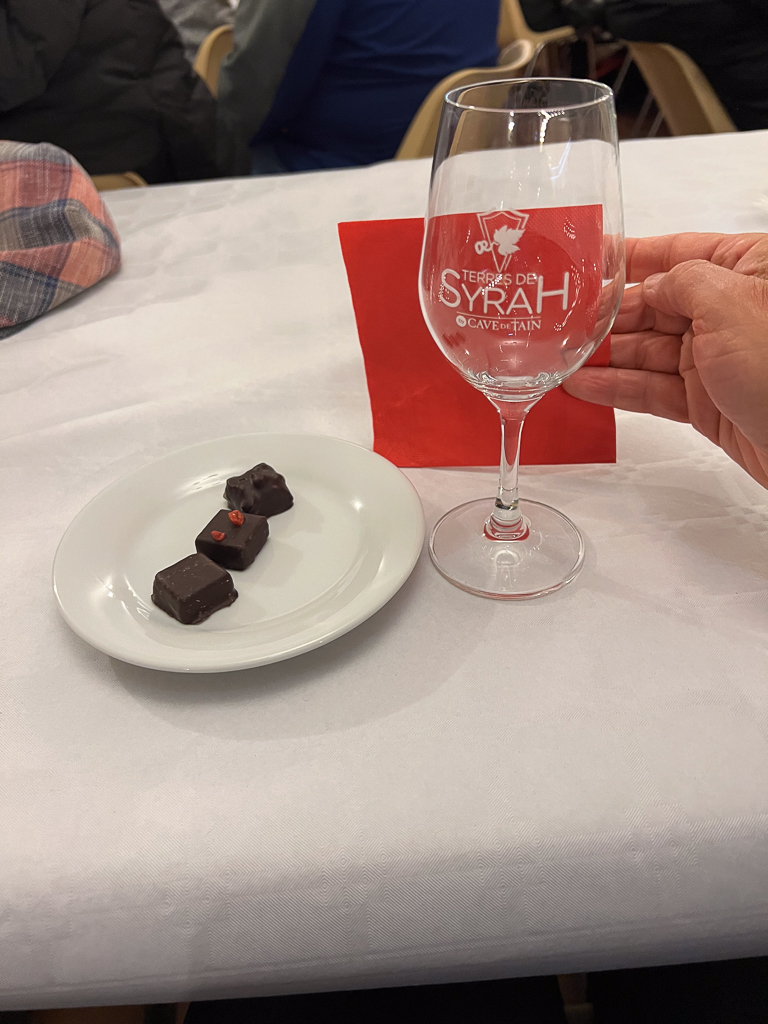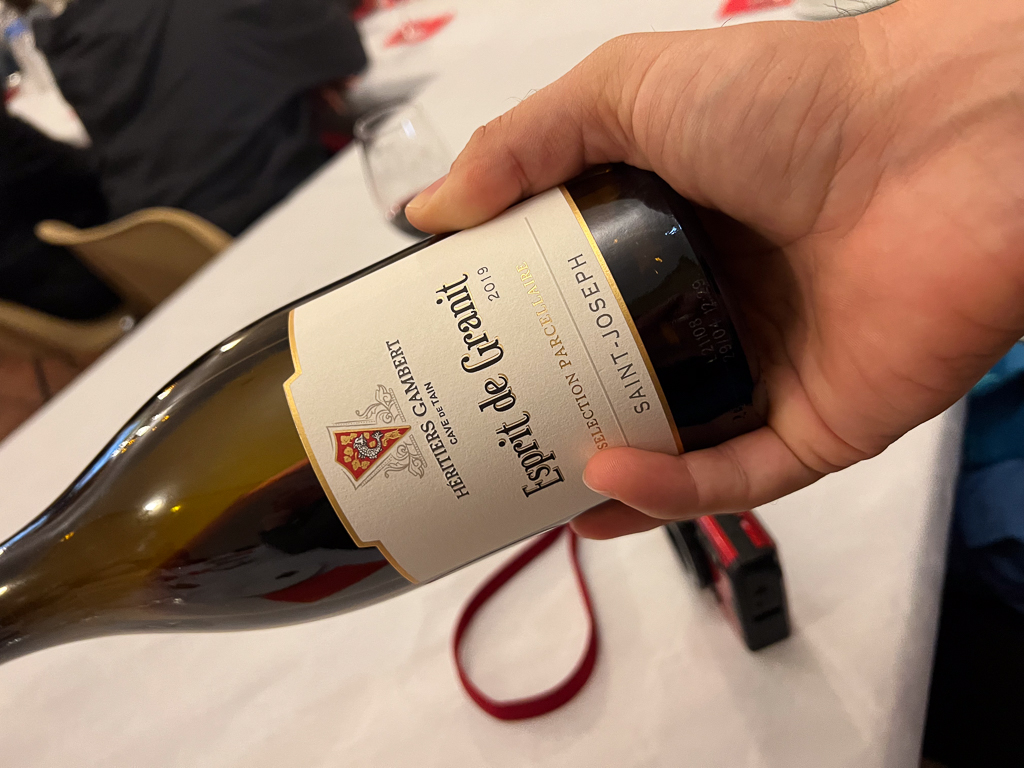 I will spare you the photos I took of each bottle's label.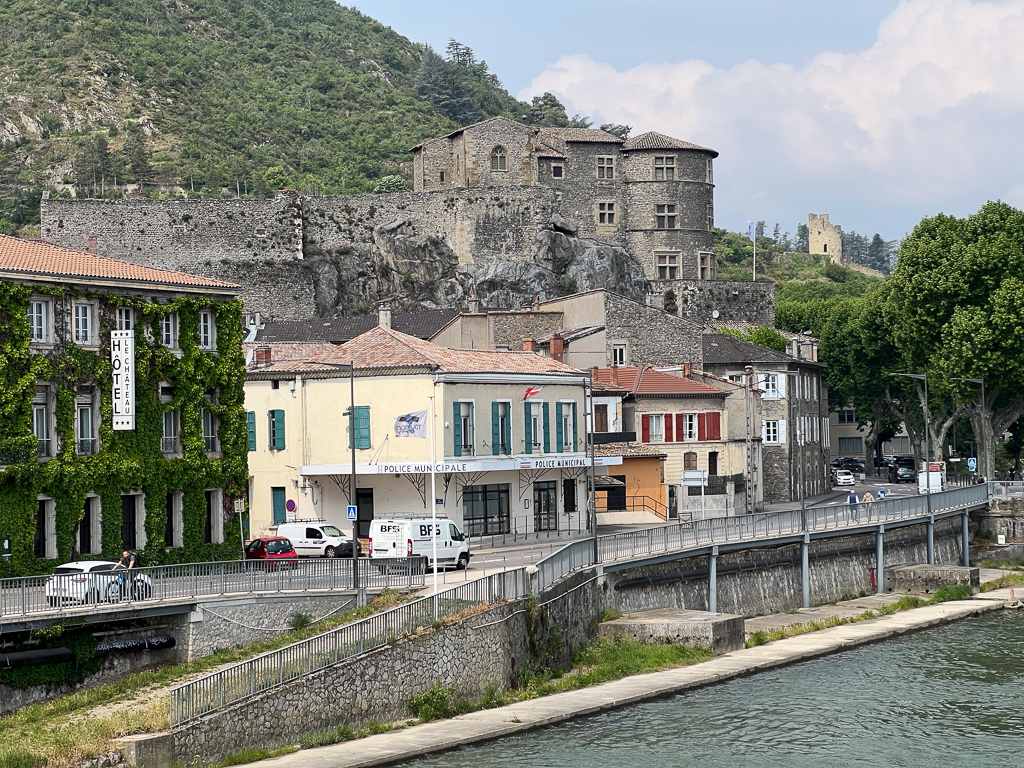 After the tasting, we walked around Tournon for a bit, then crossed the river to Tain L'Hermitage and found our way to the Valrhona Cité du Chocolat (it's not in this building, but across the street – Valrhona's building is too modern to be worth a photo!).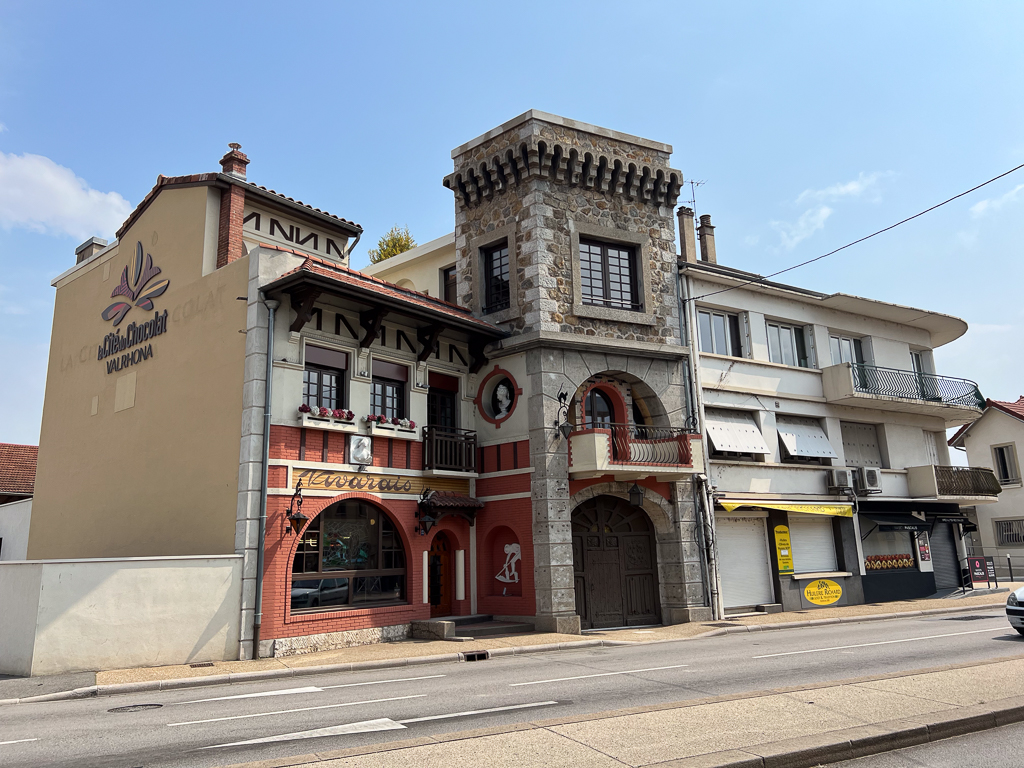 We decided against taking the tour; we did make a short and not terribly expensive visit to the shop, though, and returned with more chocolate than we'd paid for (they added a few small gift chocolates to the bag – I'm glad I don't know how to say "no bag, please" in French).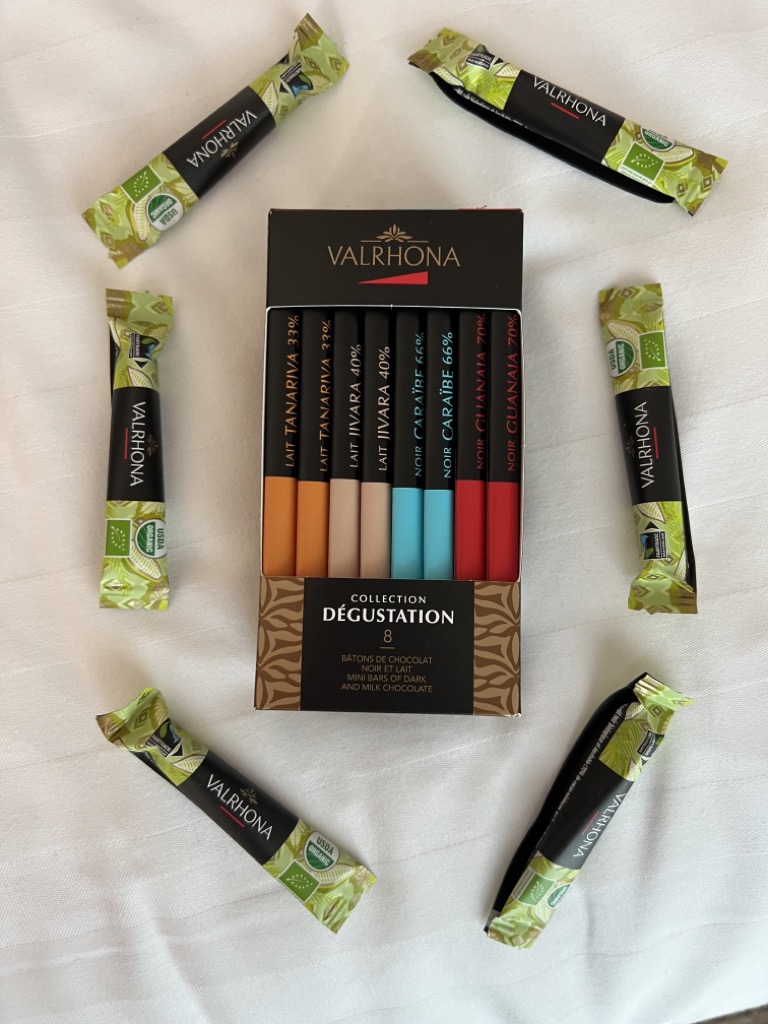 The ship sailed for Avignon while we were enjoying lunch; it's the longest sailing of the trip at nearly 16 hours.
Bonsoir!