I am happy to report that I have almost nothing of interest to say about our trip from Arles to Paris. No one even asked to see our tickets on the Arles to Marseille segment; we had a very simple lunch at Monop' Daily in the Marseilles station (there might have been better food available, but Monop' had seating!); we found our Uber pickup point at Gare de Lyon; our host was here to meet us at our AirBnB and got us settled in.
We're in the 10th arrondissement; there are many cultures and cuisines available nearby (and even a little French food). Our dinner tonight was at Amis Gourmets, which, as you'd expect from the name, was a Shandong Chinese restaurant. Ordering was a bit challenging – the menu outside didn't match the menus they gave us; fortunately, the two other couples in the restaurant helped us out (translating from English to French to Chinese and back).
We did a little walking around the area to stock up our kitchen for breakfast, so I finally had a chance to take a properly Parisian photo.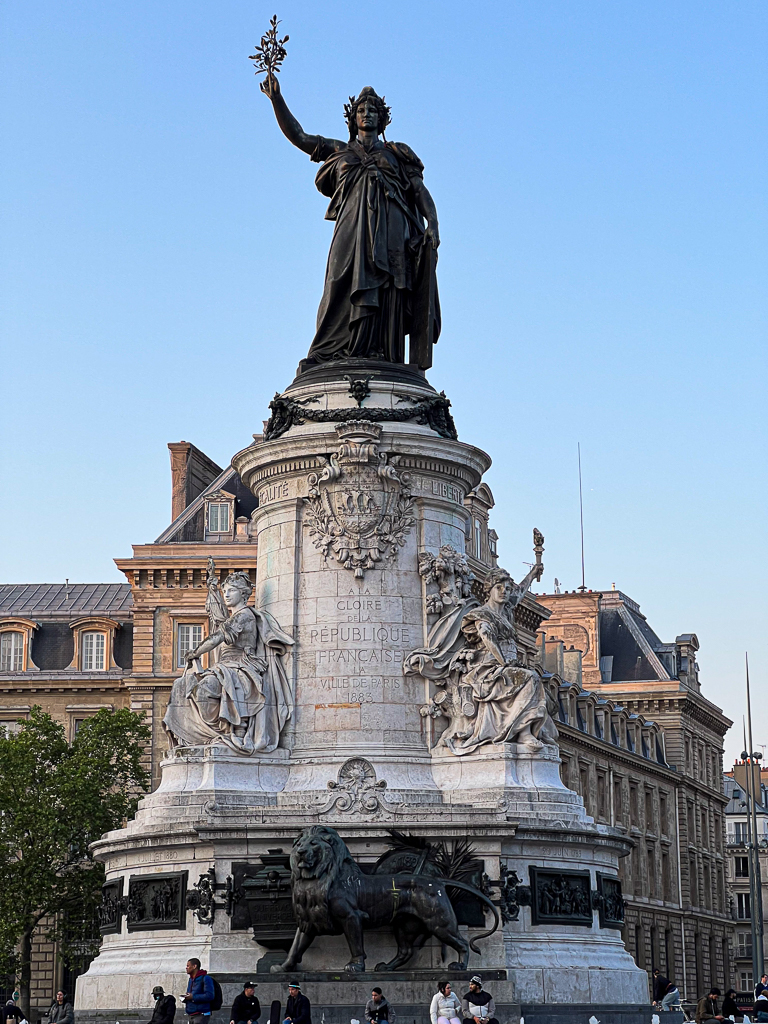 Vive la République!