We started the main part of our tour today with a tour of the Norman Rockwell Museum.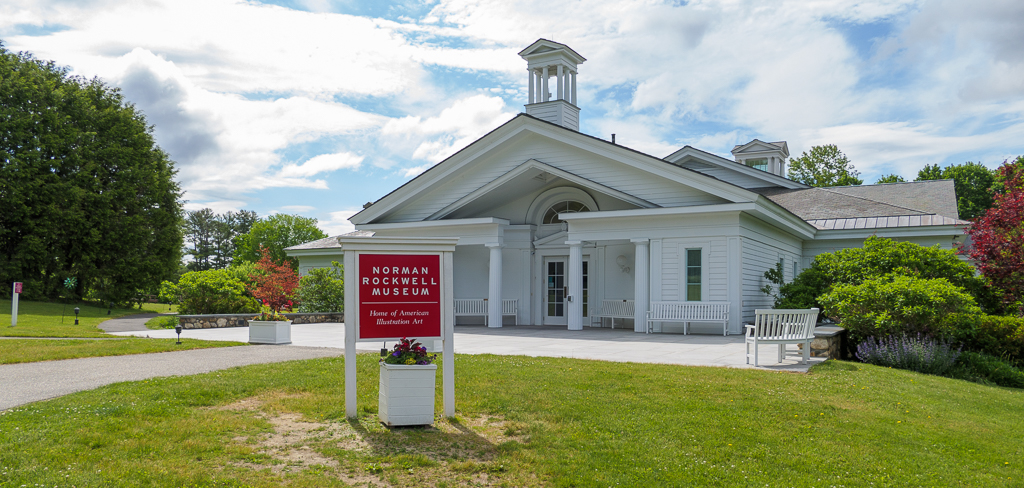 We had a short guided tour through the main Rockwell exhibition featuring some of his most significant covers, including the Four Freedoms series, "The Problem We All Live With", and my favorite, "Golden Rule".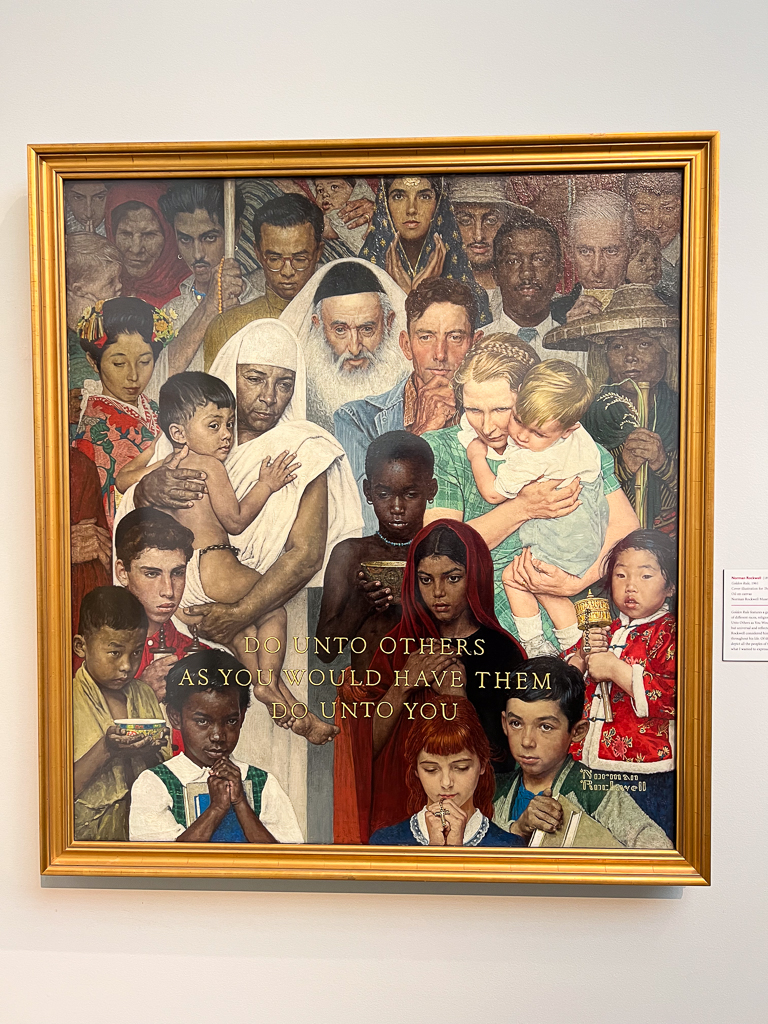 We then walked to Rockwell's studio (moved from its original location), which was set up as it was while he was painting "Golden Rule". The museum's Chief Audience Officer (I don't make up the titles, I just report them) gave us a 20-minute tour of the studio and explained a lot about the various objects there.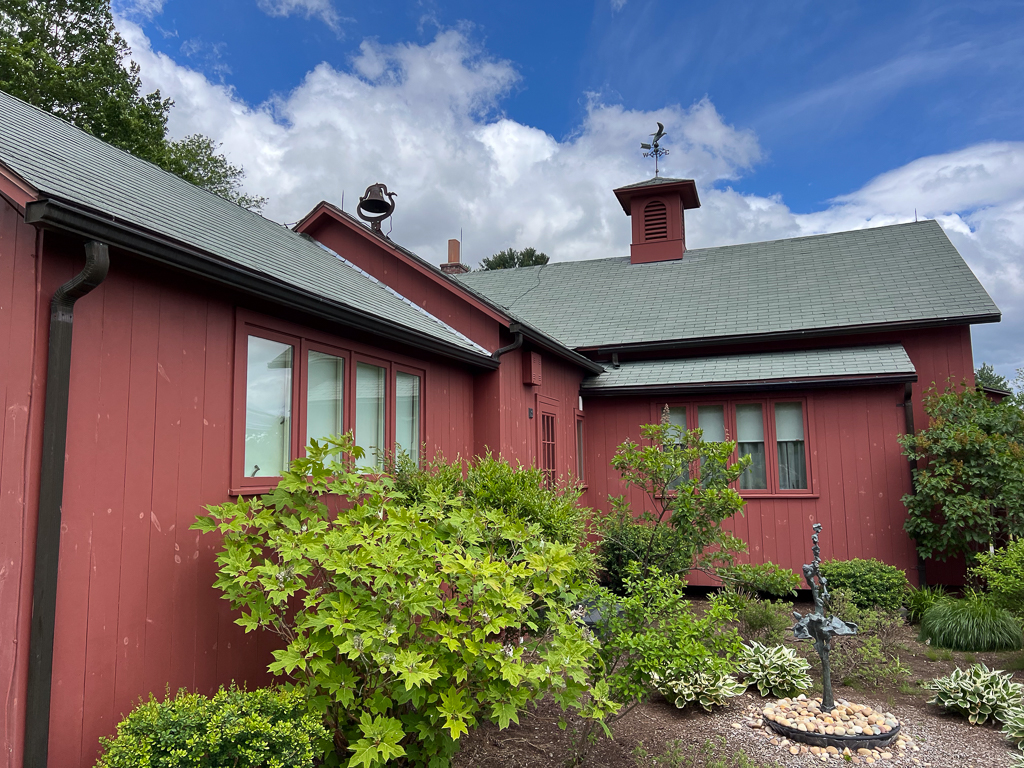 We had about 30 minutes to explore the rest of the museum on our own; I spent most of my time looking at the complete set of his Saturday Evening Post covers and listening to the introductory video about Rockwell's career. I wouldn't have minded having a few more minutes to look around, but I didn't feel like I missed anything, and I enjoyed the visit.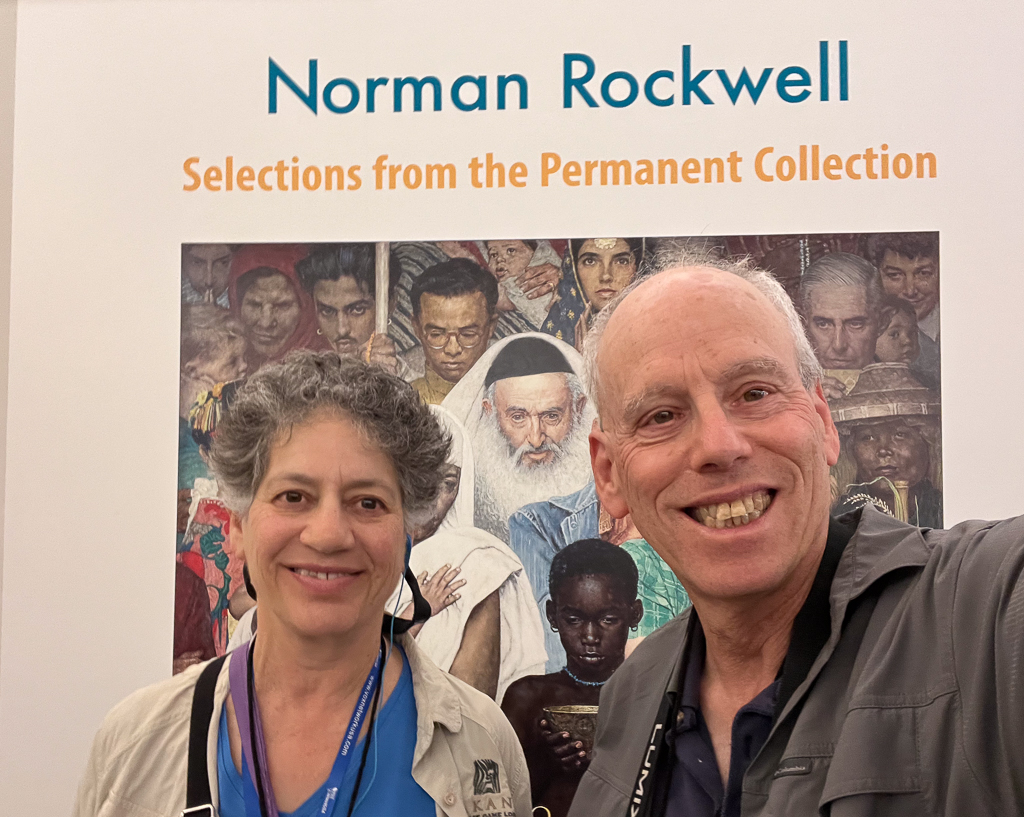 We had lunch at Gateways Inn, which had been built as the family home of Harley Procter of Procter and Gamble; now it's a B&B and restaurant. Lunch was delicious and too generous. :-)
We got a chance to work off a little of what we'd eaten on a walking tour of Tanglewood, the Boston Symphony Orchestra's summer home. They're still getting ready for the 2023 season, so there wasn't any music to be heard and the gift shop wasn't open, but we did get to see the famous Music Shed, the Bernstein Statue in Highwood Manor, and Ozawa Hall.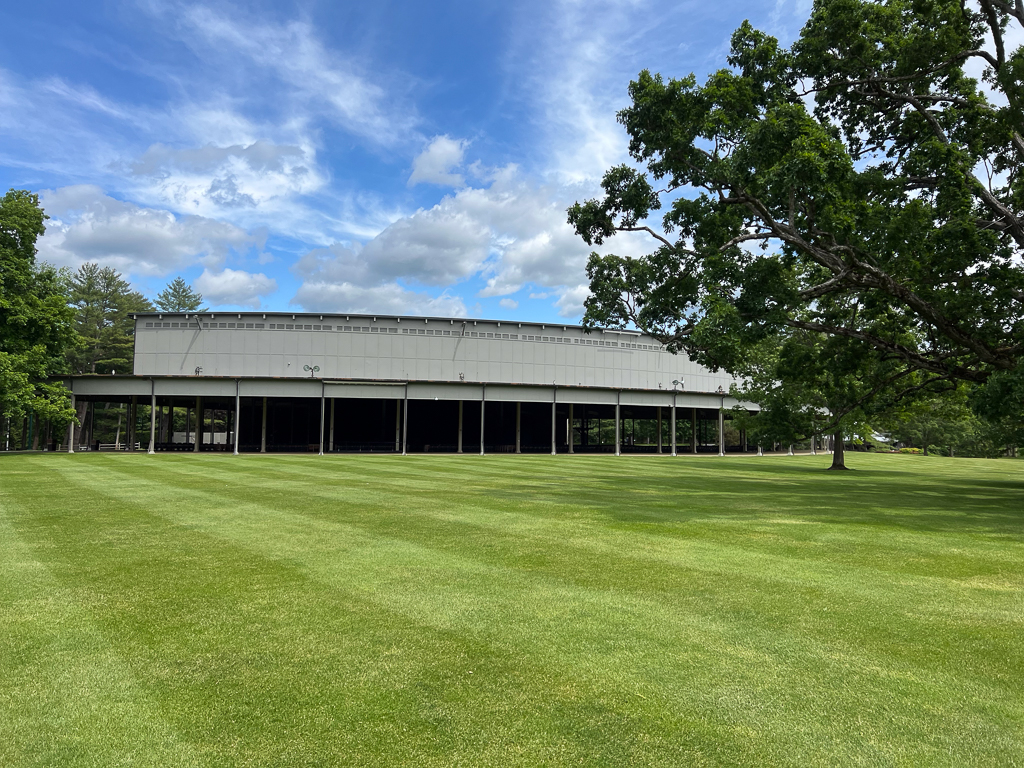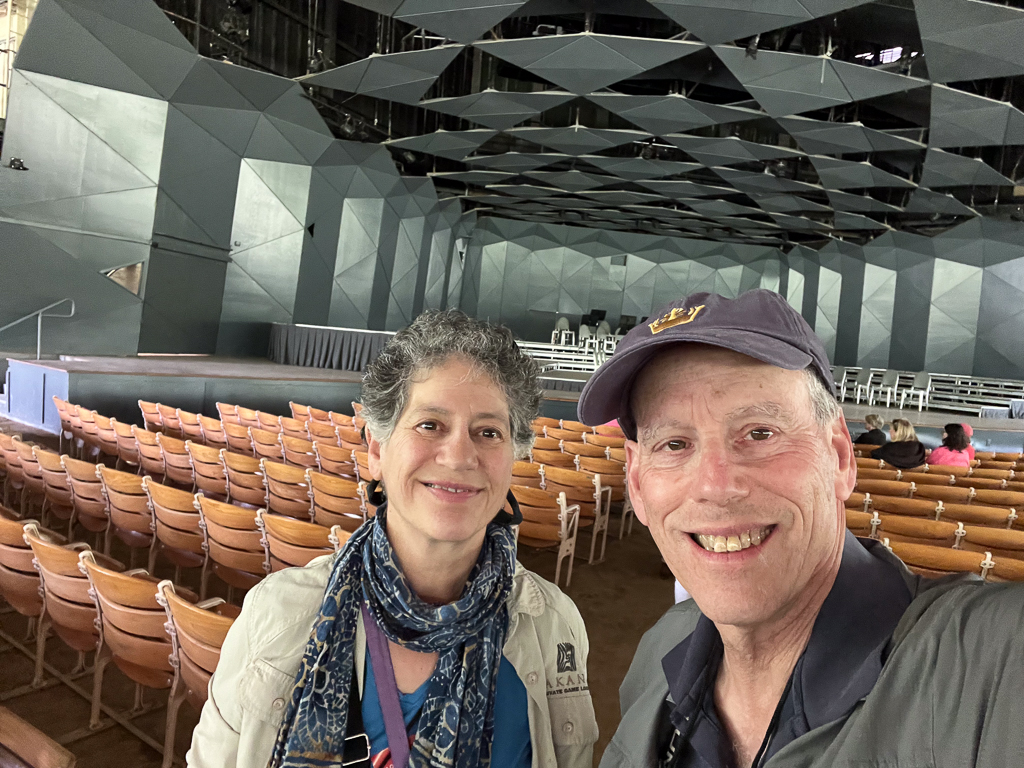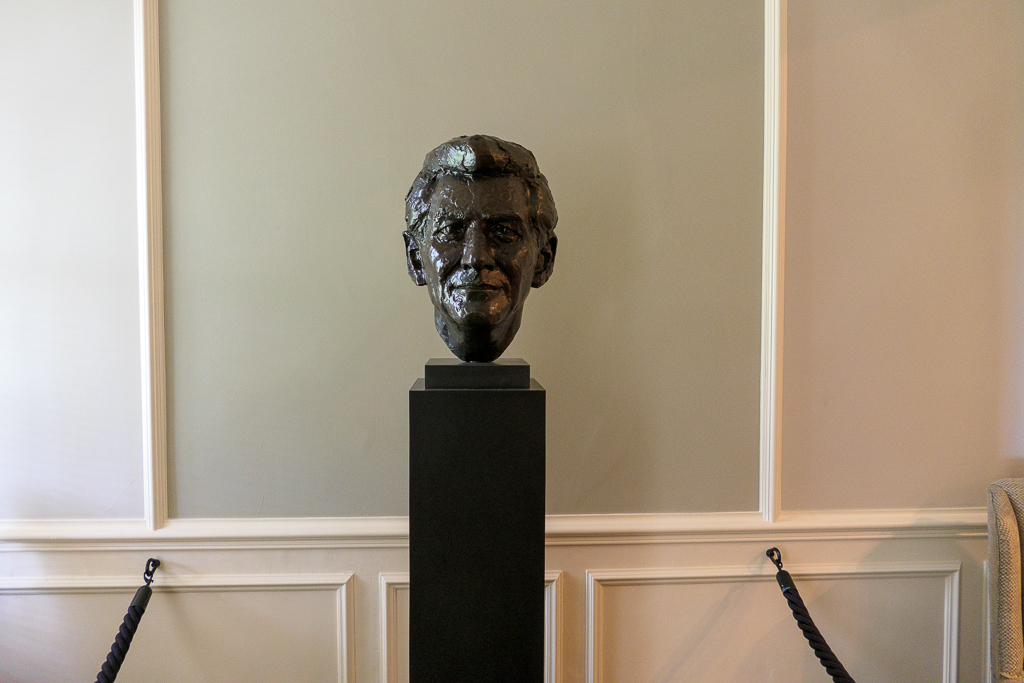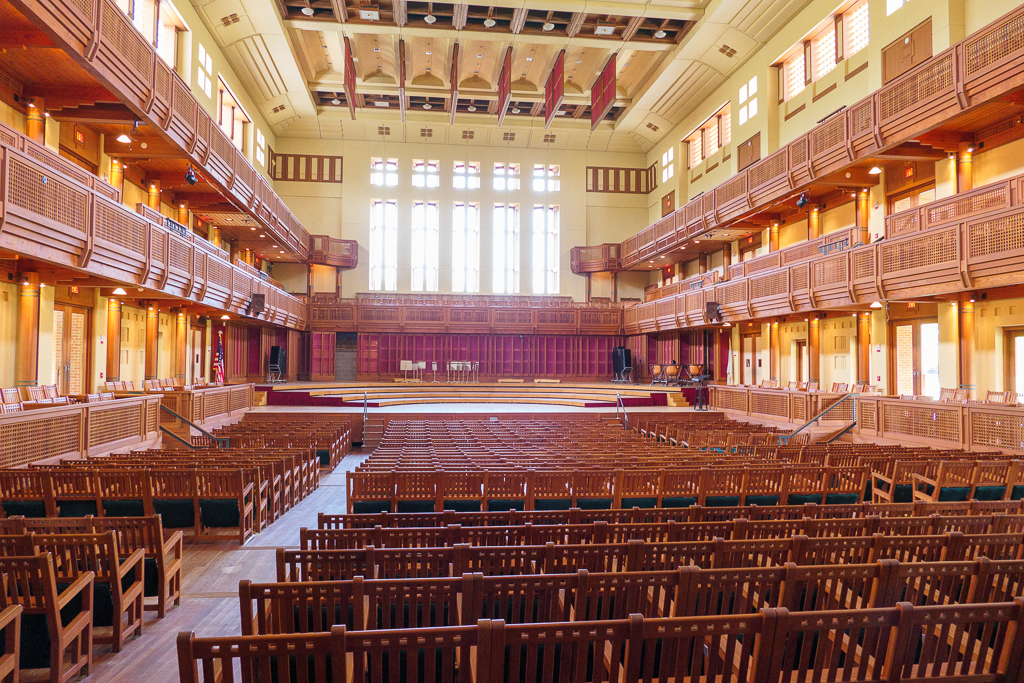 Our final stop for the day was Ventfort Hall, originally built for JP Morgan's sister Sarah as a summer cottage; later it became a ballet school, a hotel, and a cult headquarters – it was then sold to a developer who wanted to demolish it and build a nursing home on the property, but the Venfort Hall Association was able to save it. They are slowly restoring it; we got a tour of the first and second floors and enjoyed a delicious afternoon tea.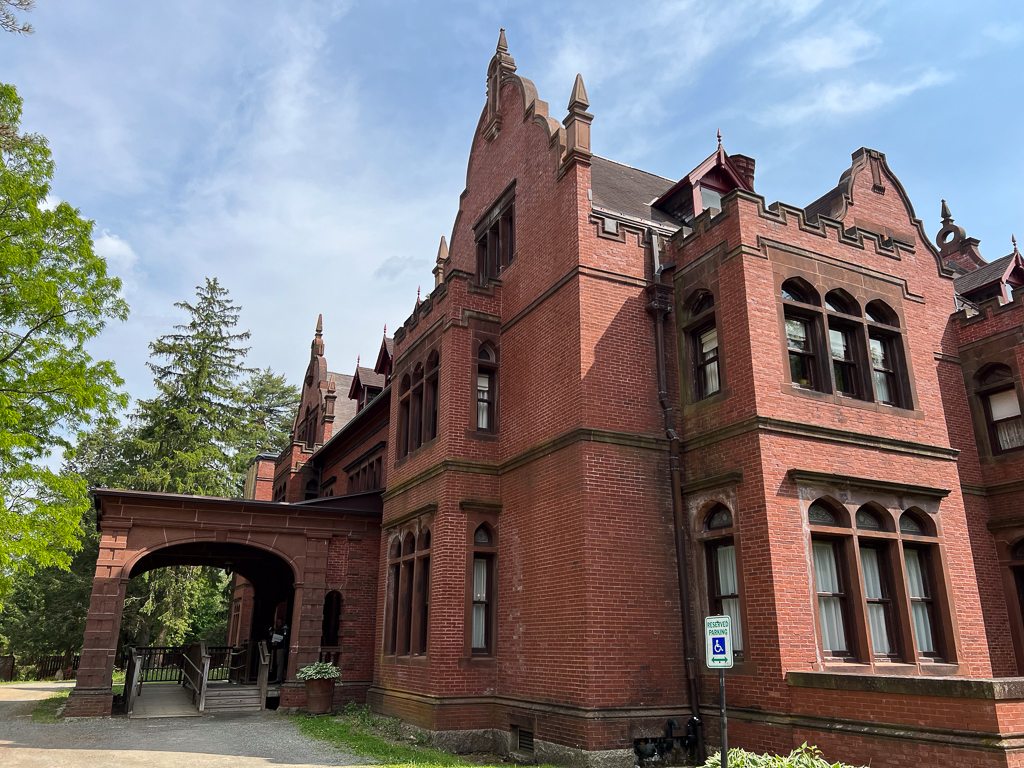 Dinner was unnecessary.