I'd tried to stay at the Sheraton Bradley once when I was traveling for IBM and had to catch an early morning flight from Bradley Airport; the hotel is in the terminal, so it's extremely convenient. Unfortunately, IBM didn't have an agreement with the hotel, so it would have been "out of policy"; I wound up staying at an Embassy Suites half-a-mile away with infrequent shuttle service.
My personal travel policy is much more flexible, so we stayed at the Sheraton Bradley last night and will do so again before our flight home on Saturday. It's a perfectly acceptable hotel with decent wi-fi, comfortable beds, and views of the terminal; the breakfast restaurant was good, too.
Hertz surprised us by giving us free choice of any car in the Five Star area; we took a Kia Niro EV after a long discussion with a Hertz employee about its pros and cons. It's a nice car and unlike the Tesla Model 3 I drove a few weeks ago, I don't feel that I have to fight it. It even has CarPlay! Unfortunately, it doesn't have 800V charging, but the EV 6 that I have my eye on does.
We had time to kill before coming to Stockbridge to meet our tour group; we went to L. L. Bean in South Windsor and bought some pants and a new carry-on (which means we'll have to check a bag on the way home). Lunch was at Burton's Grill, where I finally found the steak frites I'd been looking for since we went to France last month.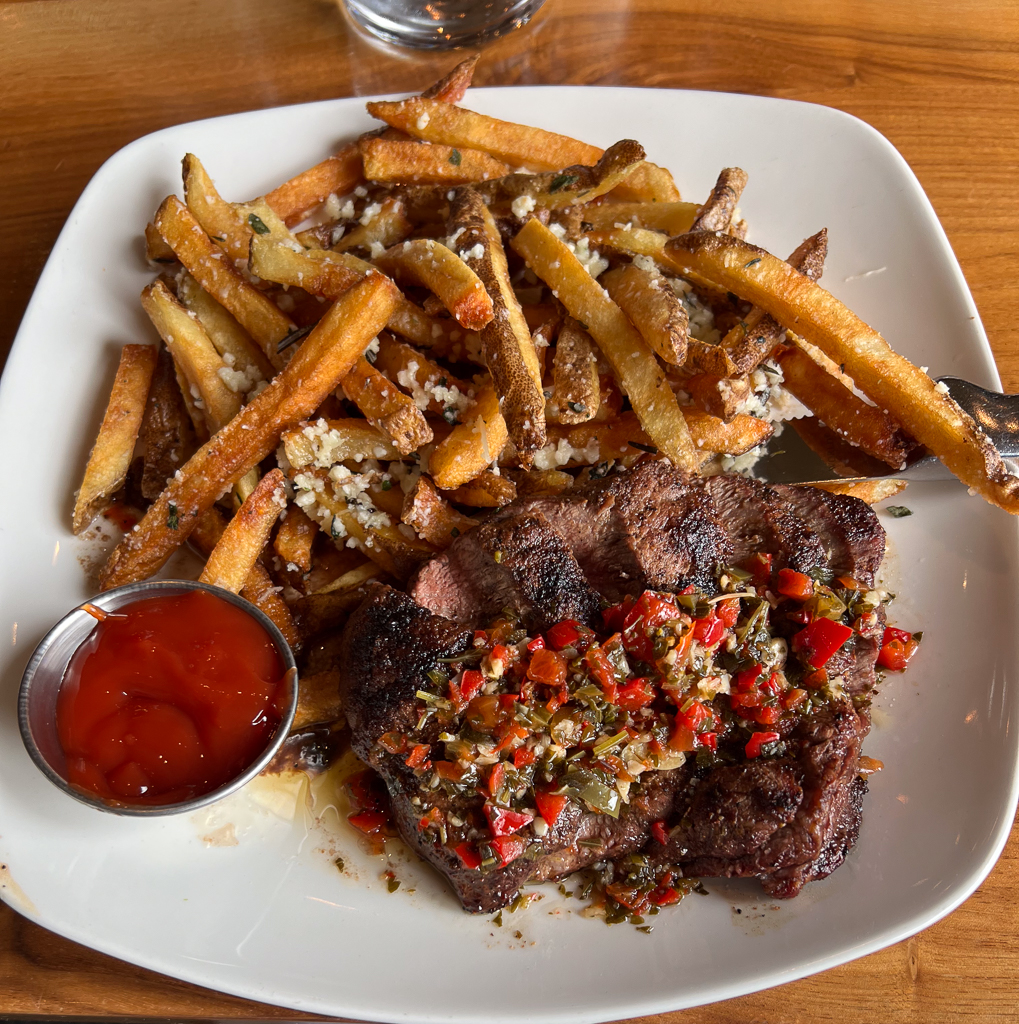 We drove to Stockbridge and arrived at the Red Lion Inn just in time to join our group for a short walk through Stockbridge (well, mostly up and down Main Street) to see the old houses and learn a little bit about the area. Our first stop was at the Children's Chime Tower at the site of the original Stockbridge church; it was built in honor of Reverend David D. Field, who, among other things, introduced Herman Melville and Nathaniel Hawthorne to one another. Field is buried across the street at the Stockbridge Cemetery and we saw his grave monument there.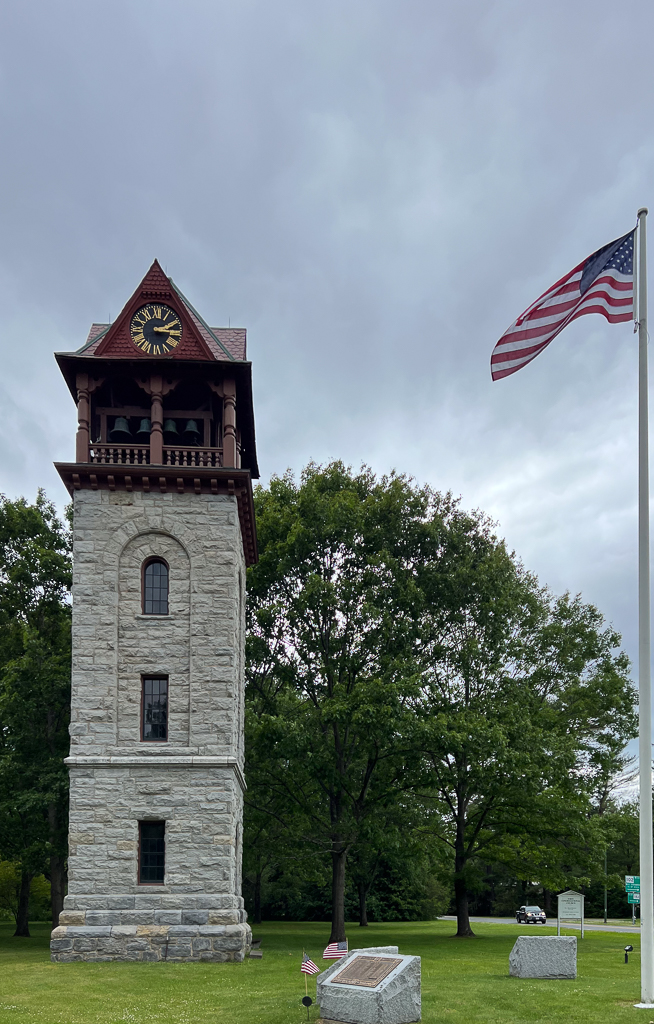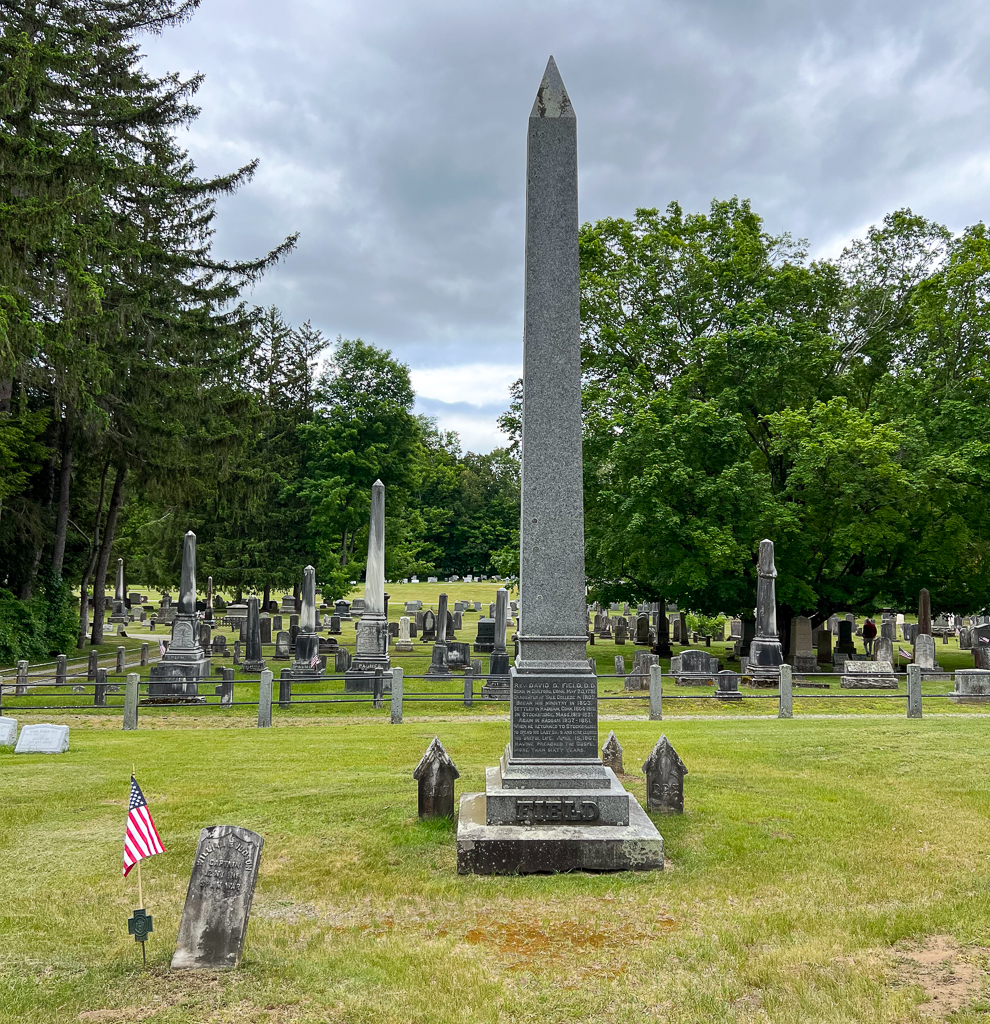 From the cemetery, we walked over to the Mission House, which was built by the first missionary to the Mohicans, John Sergeant and moved to its current site about a hundred years ago. Currently, the Stockbridge-Munsee Mohican Community operates an exhibit there in the former "Indian Museum"; they want to help non-Indians understand what really happened to the Indian population.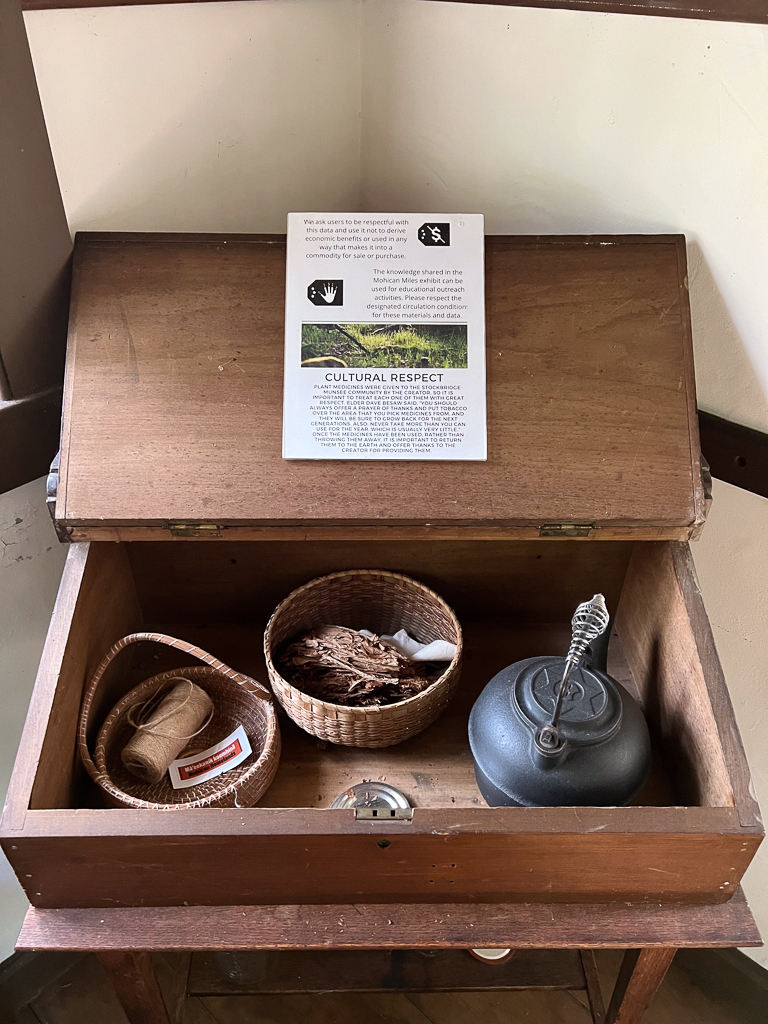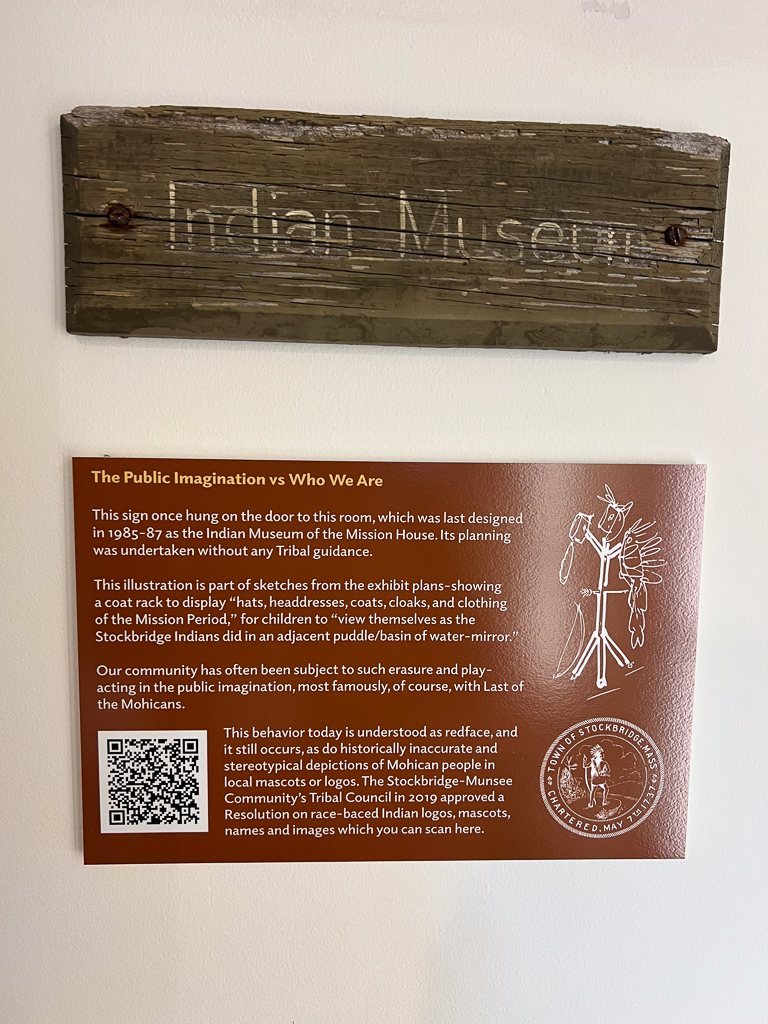 Some of us continued on a walk through Laurel Hill Preserve, but I didn't take any photos. It was very relaxing.
We checked into the Red Lion Inn; it's quite pleasant and quite historic, and I'm looking forward to seeing how well the bed works!