We're at SJC, on our way to St. Louis to visit a friend and take an Ohio River Cruise. As everyone knows, a journey of a thousand miles begins with a single sandwich – today's sandwich was a pastrami Reuben at the only remaining Gordon Biersch restaurant in Santa Clara County, the one at the airport.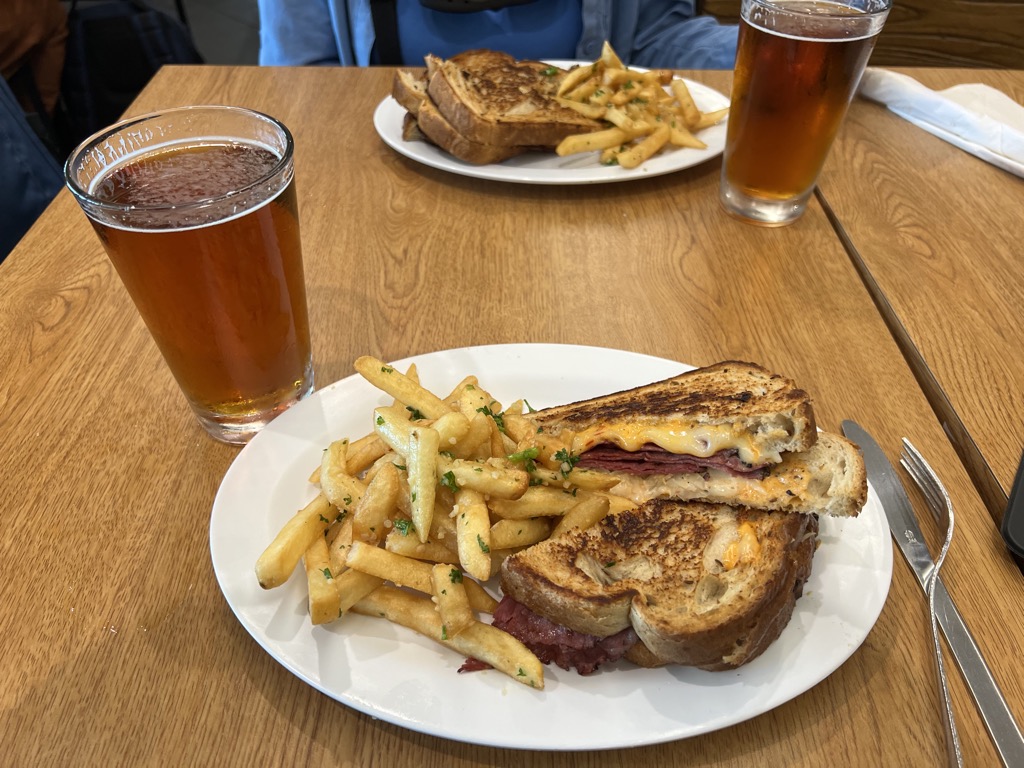 When we got to the gate, we were greeted with an announcement that they were going to try to leave a few minutes early; boarding went smoothly, and we were ready to go when suddenly, the captain came on the PA to tell us that there'd been a small miscommunication and the ground had dropped power to the plane before the APU (Auxiliary Power Unit) had been fired up. So the computers had all crashed and needed to be restarted – as he put it, it's like hitting Ctrl-Alt-Del.
They've almost finished the reboot (the screens are showing the Delta logo), and he just said we should be ready to go in two-and-a-half minutes.
Onward!