Mao Tse-Tung said "A man, who has not been to the Great Wall, is not a real man." I'm not sure I would agree completely with that sentiment, but a trip to the Great Wall is well worth the effort (and yes, that does include the trip to Beijing!).
We left the hotel this morning at the civilized hour of 8am, planning to visit the Great Wall and the Summer Palace. Traffic was, as usual, horrid, but after a while, we left the worst of it and found ourselves on the way to Badaling, which would be our portal to the Wall.
About an hour from Beijing, we started to climb the mountains and got our first view of the Wall: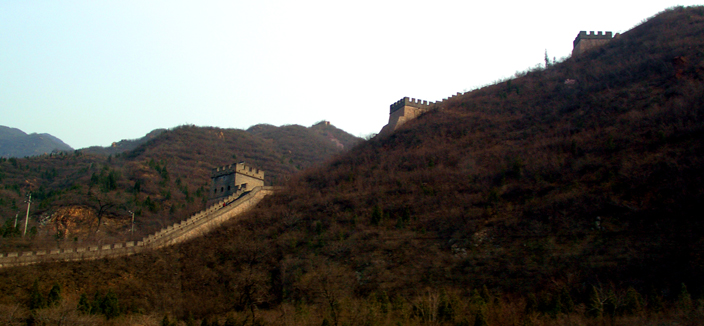 There were steep sections visible, too: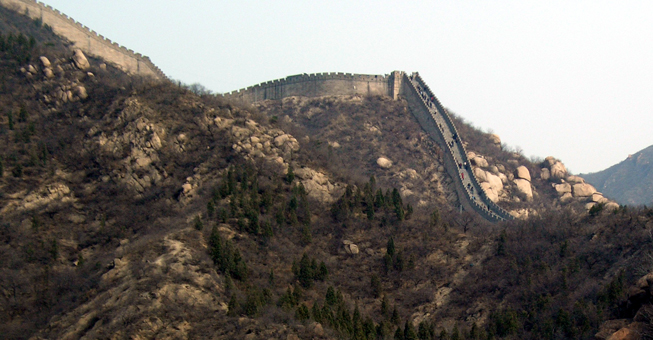 (though obviously not too steep for tourists!)
And twenty minutes later, our bus pulled into the parking lot at Badaling. We resisted temptation

and headed for the cable car, which would take us to the Great Wall itself. The view from the cable car wasn't bad: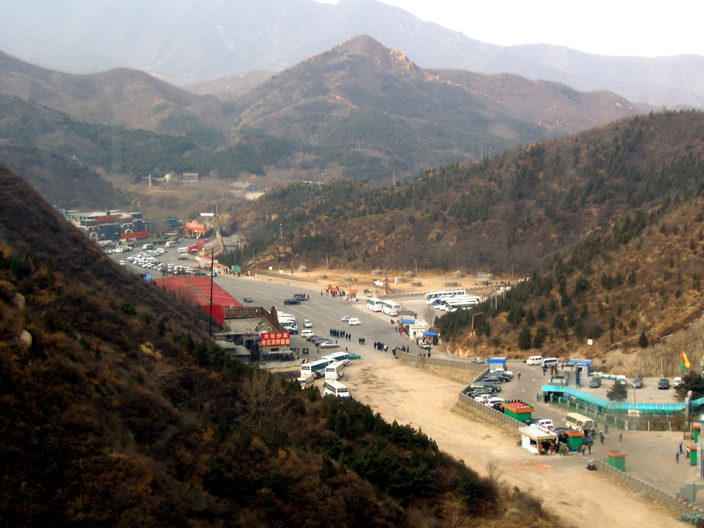 but it paled compared to the view from the Wall itself: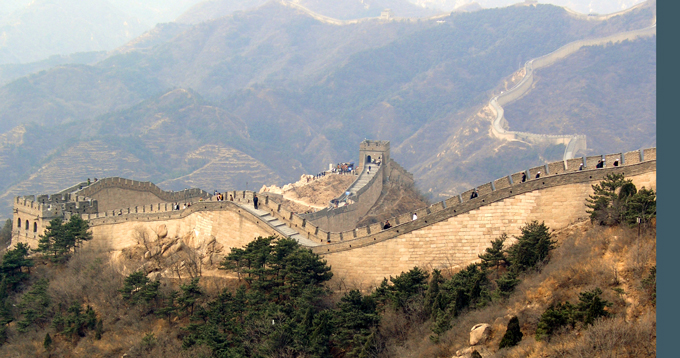 One advantage of travelling with friends is that I can be in the picture instead of just behind the camera: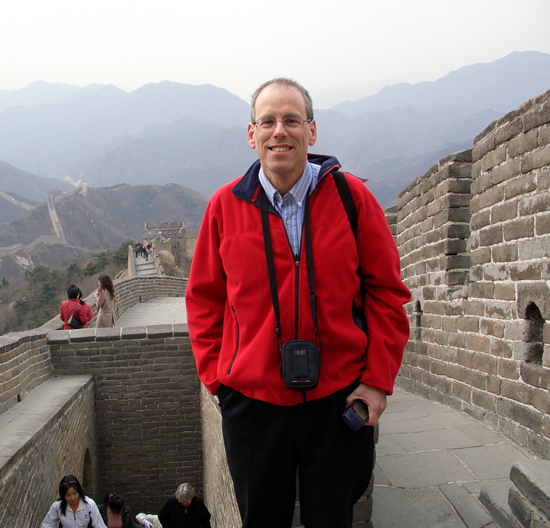 I had hoped to go hit a geocache while on the wall — its site is in the distant tower in this photo: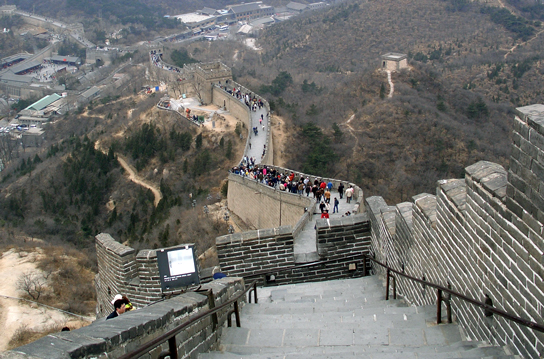 but we only had 75 minutes on the Wall, and that would not have been long enough. As it was, my friends and I were the last ones down from the Wall (our host was getting worried, I think!).
The Wall was only the start of the day's activities, but the rest of the story will have to wait for another time; it's time for bed here in Beijing.