We left the Royal Corin Hotel about 9am for our 60-mile journey to Villa Blanca Cloud Forest for a guided walk on the El Silencio Trail. Unlike yesterday, there were no hanging bridges to worry about, so I was ready to do the whole thing!
As we were driving to Villa Blanca, I kept seeing signs for Lands in Love Resort along the roadside. The signs were mostly in English, but quite a few were in Hebrew, which surprised me. Eventually, we got to the resort itself – it looked like it would be an interesting place to go if we ever return to Costa Rica.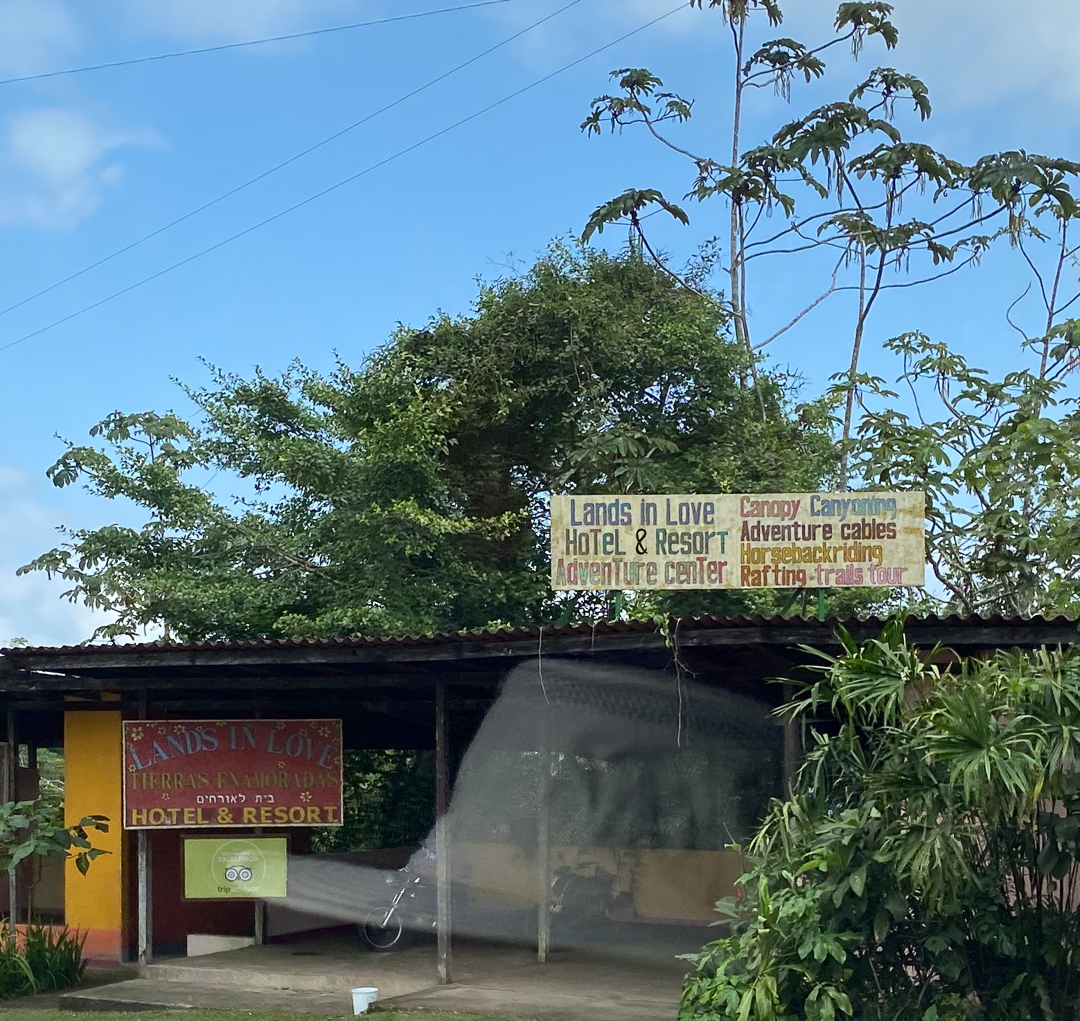 The whole trip to Villa Blanca took us through lots of lush green countryside.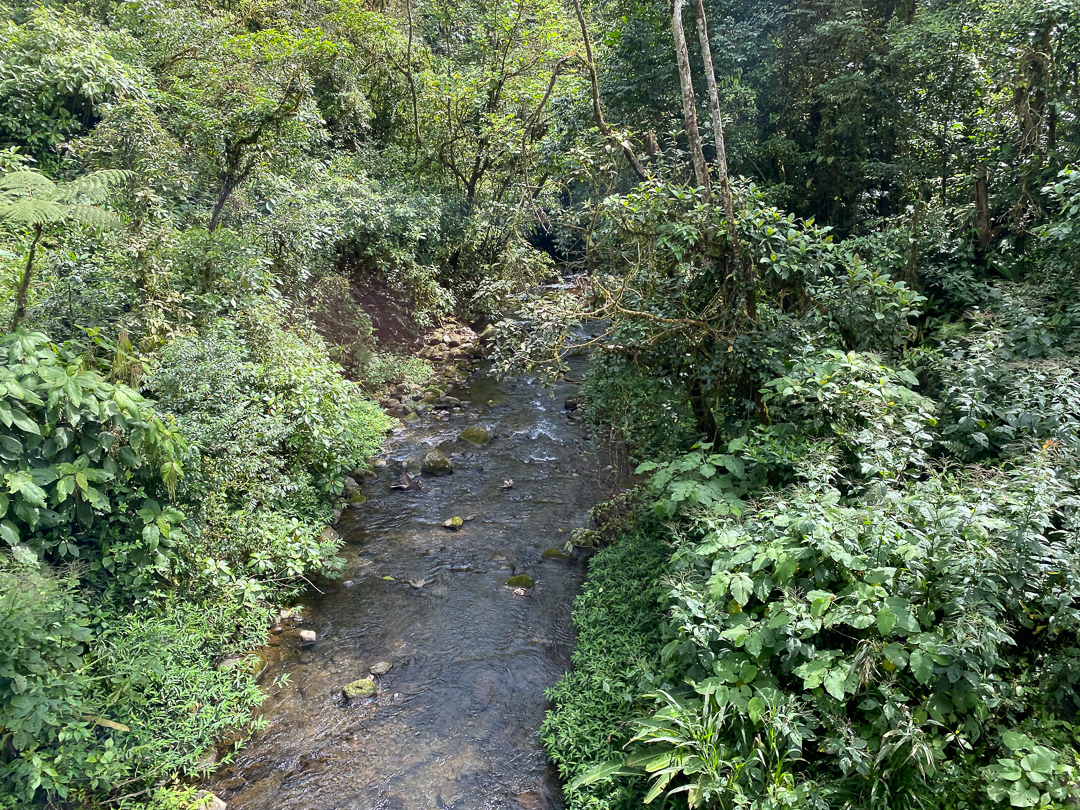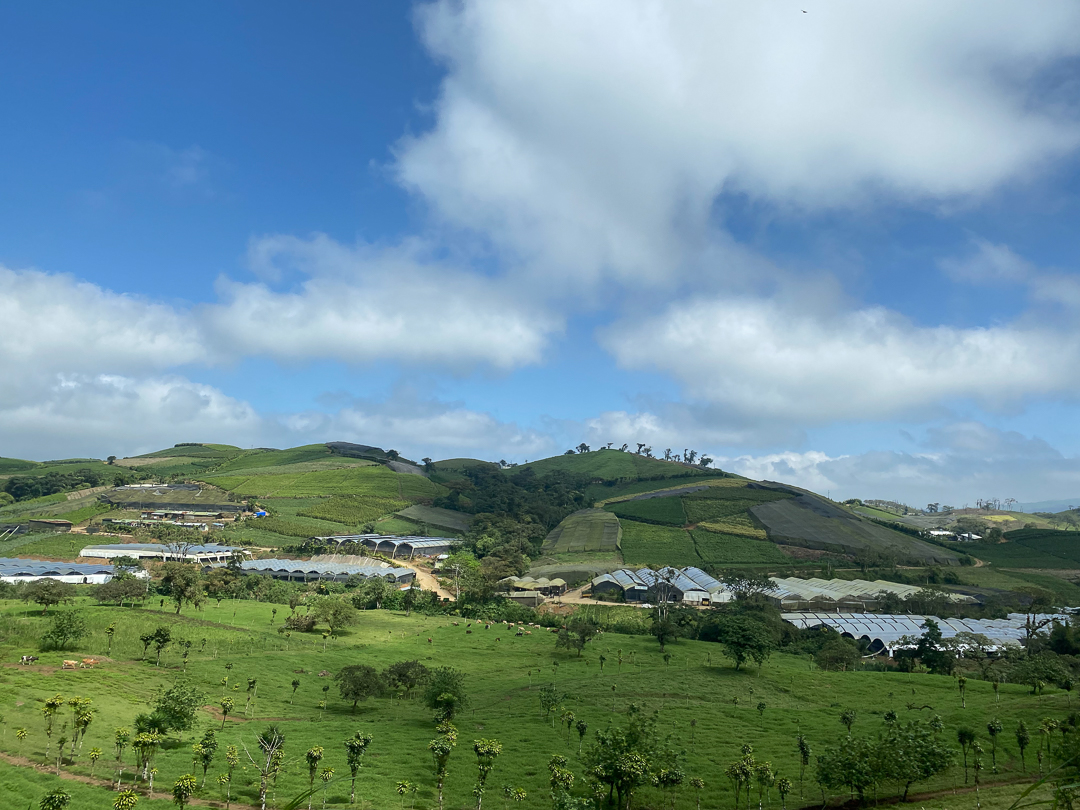 We arrived at Villa Blanca, disembarked, and met our guide for the walk, Candy.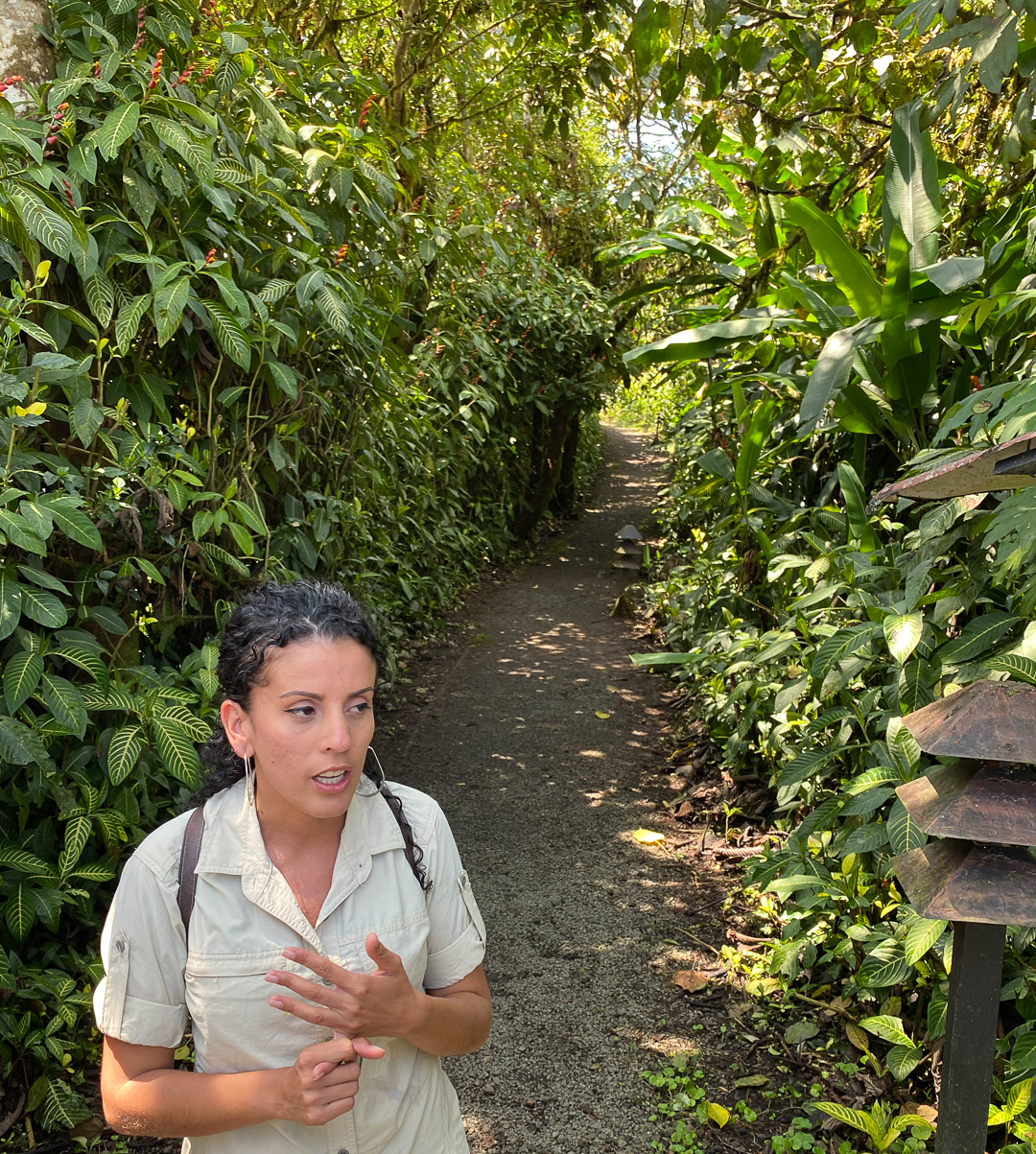 The Hummingbird Garden was the first place we stopped on the trail – they don't want to disappoint visitors, so they lure the hummingbirds with feeders. It works!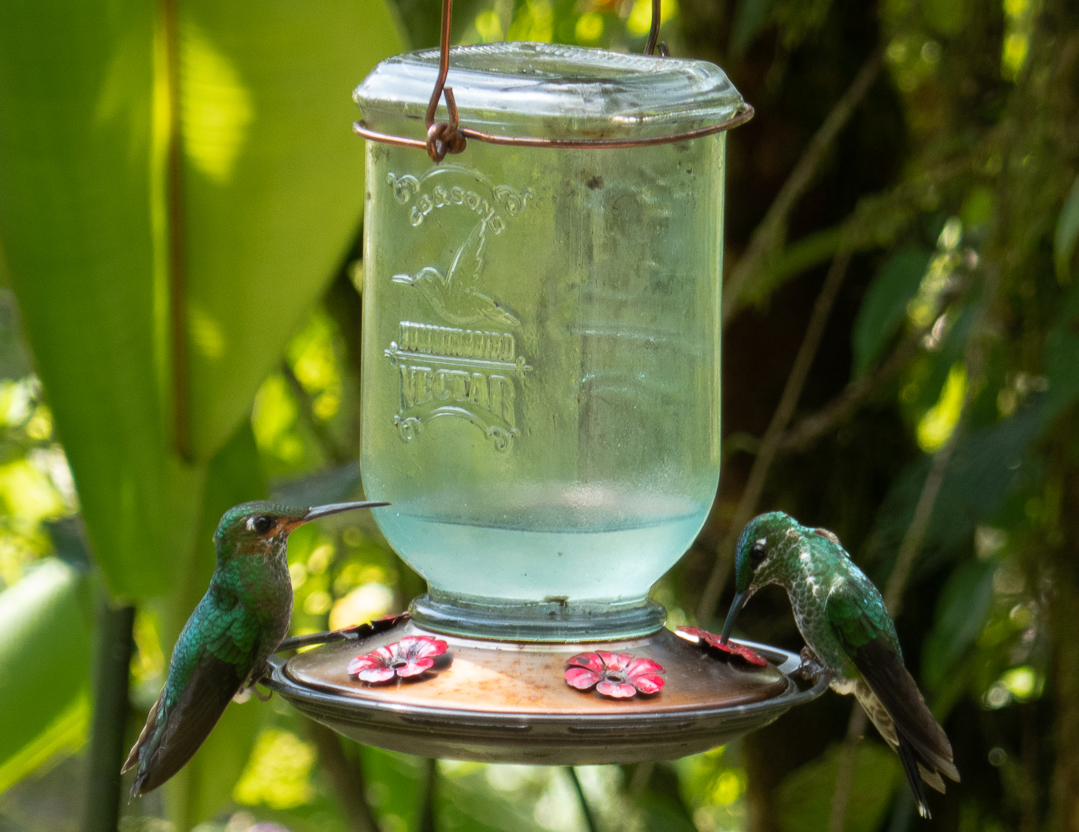 I was impressed with how colorful the vegetation was.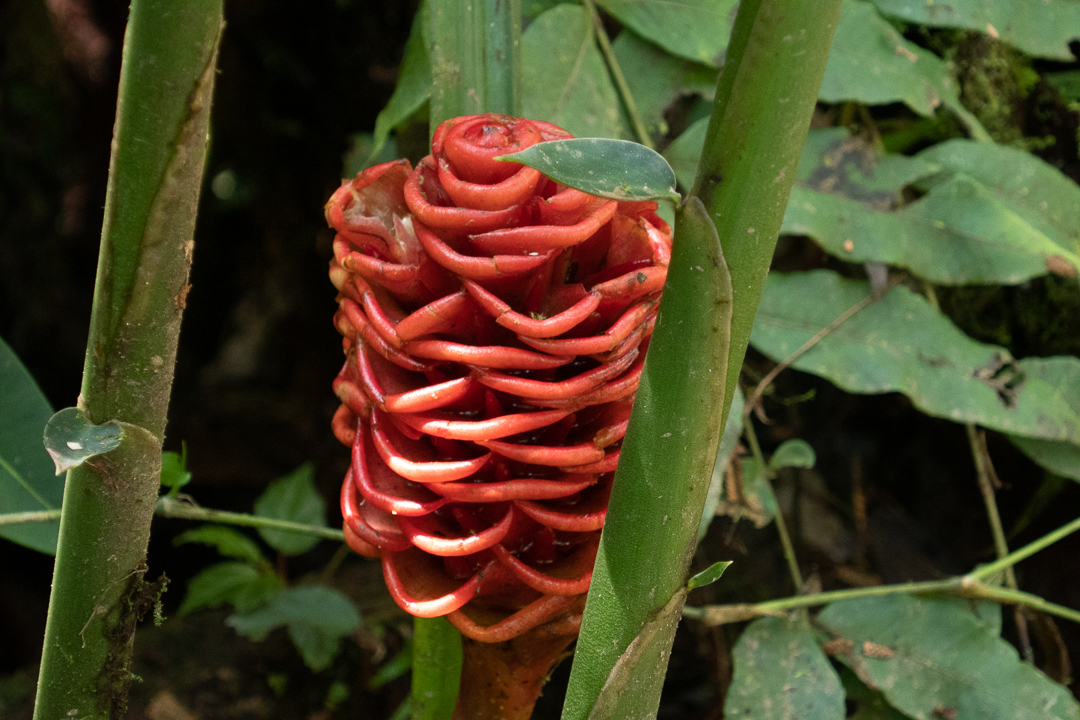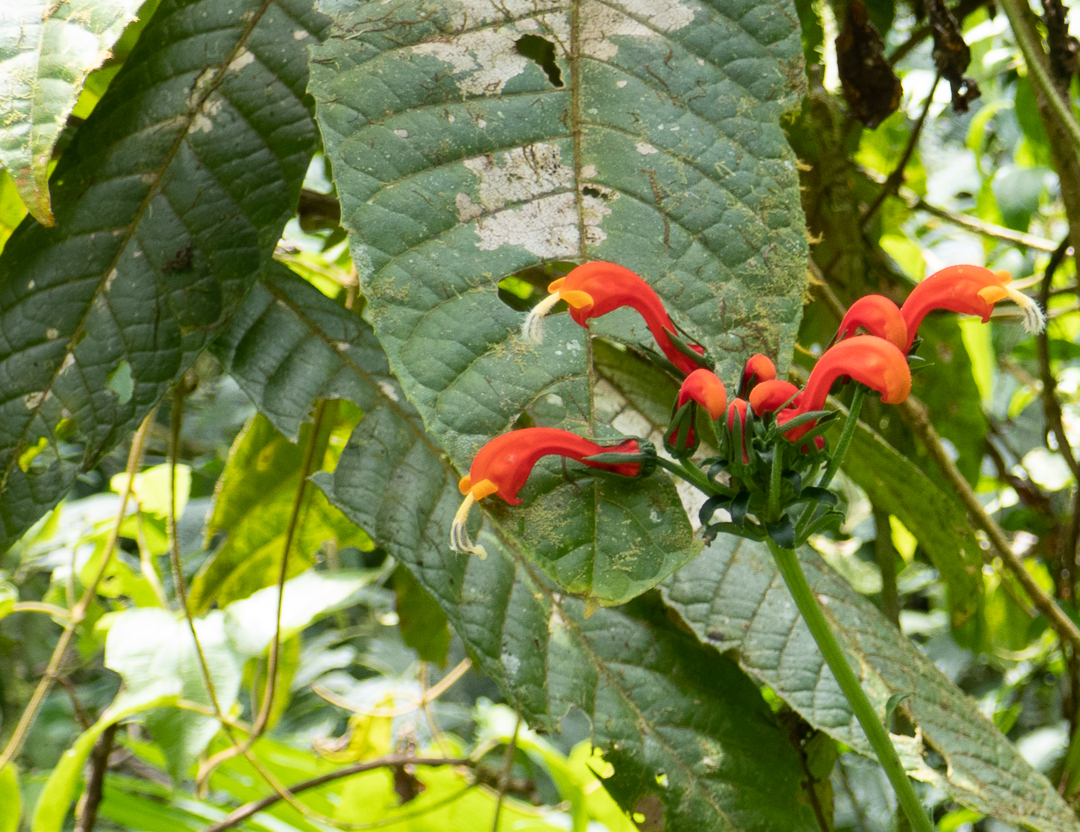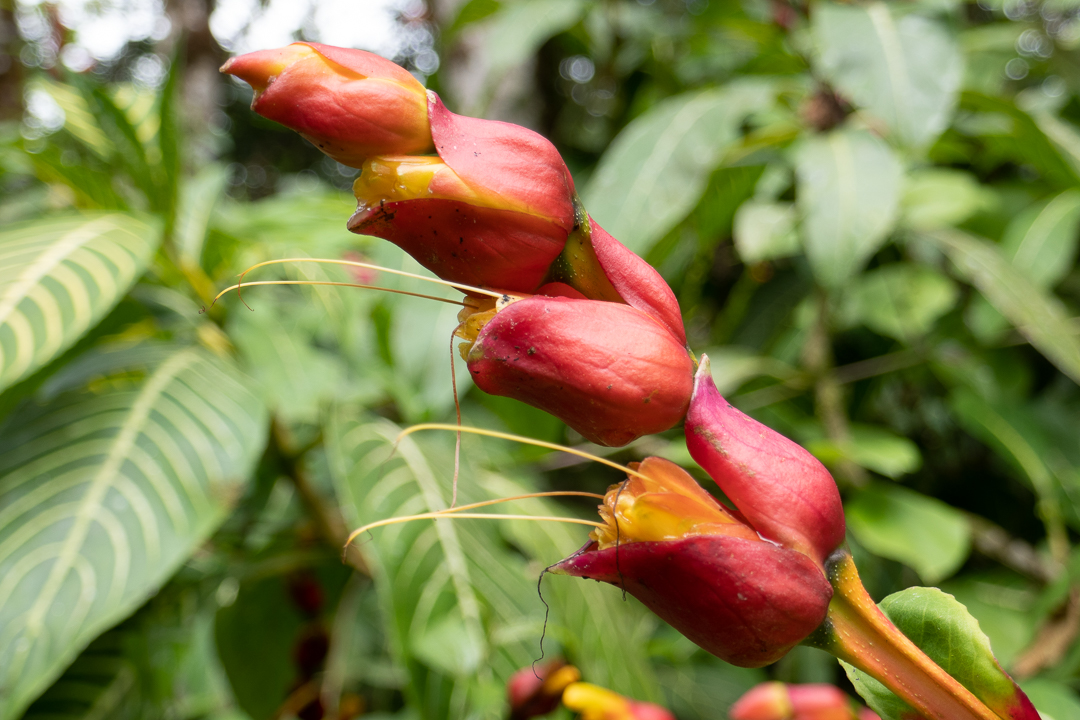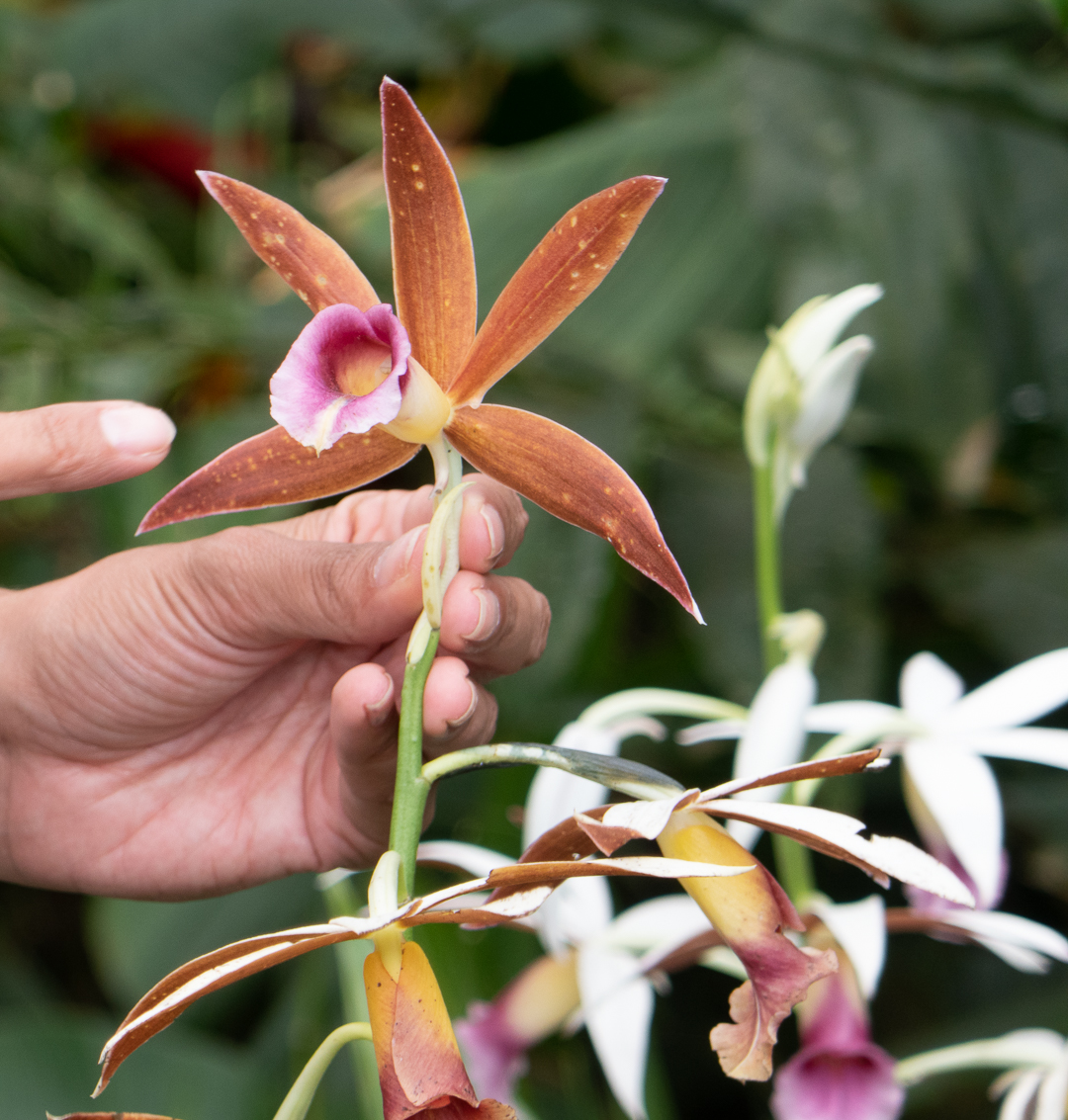 And there was wildlife, too, like this whiptail lizard: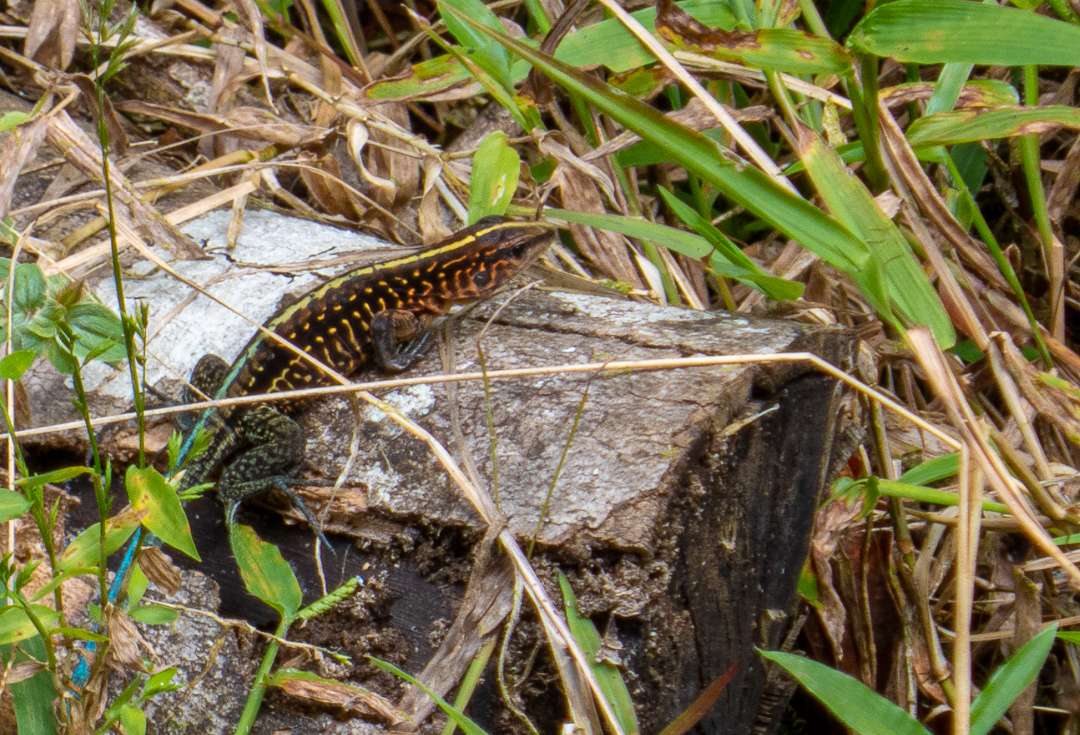 Eventually, the trail ended and we found ourselves at the Chapel (a popular wedding destination).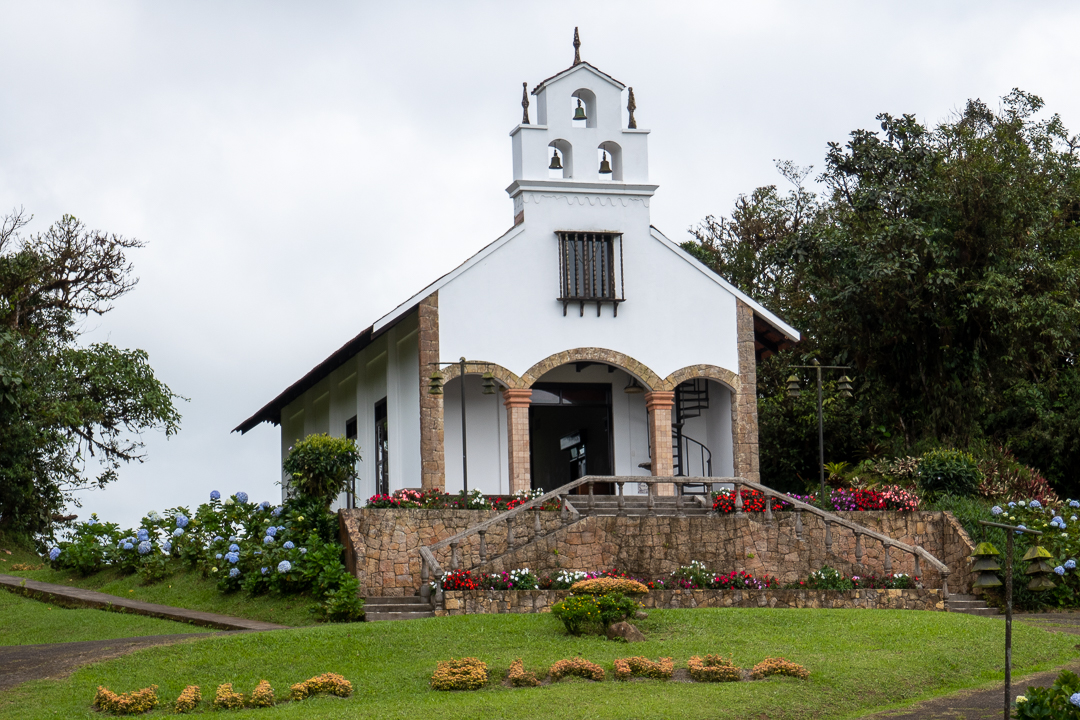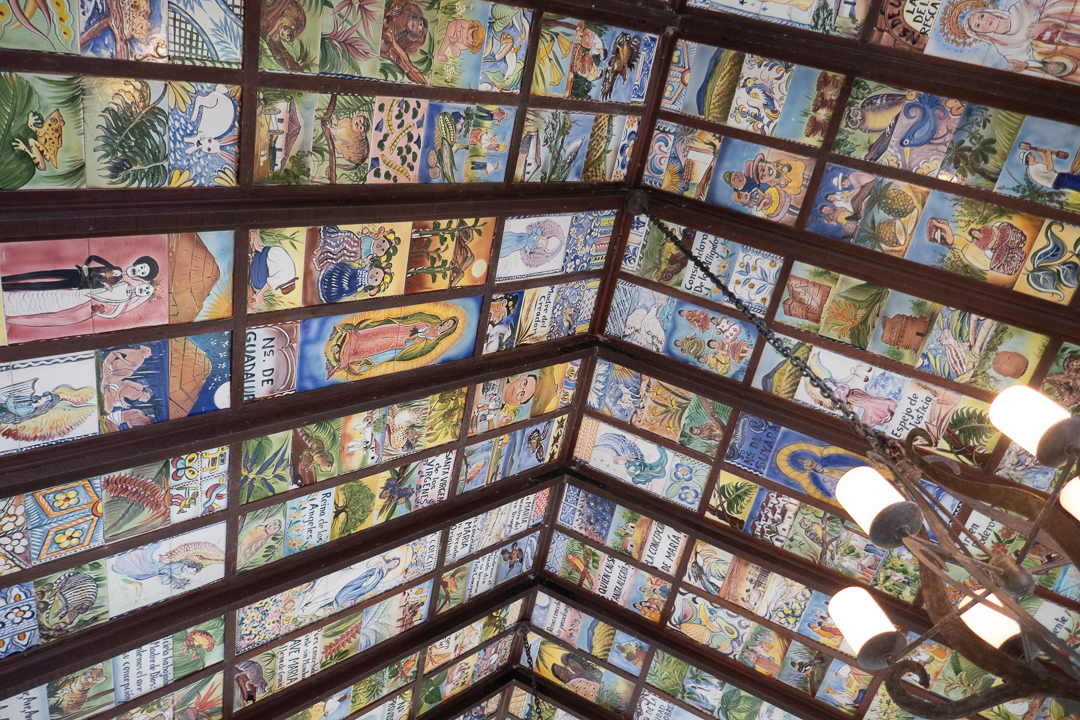 We wandered around a little bit and found another oxcart on display.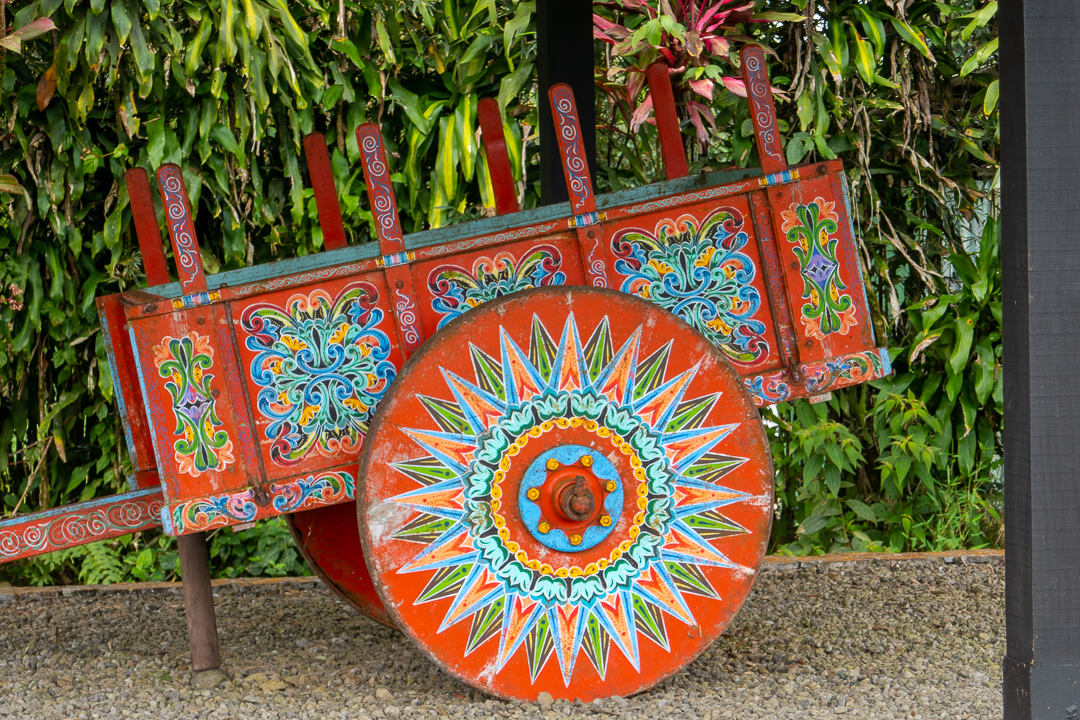 After that, we walked back to the main hotel building for lunch, returned to the bus, and drove to Puerto Caldera to embark on the Dumont D'Urville, where we met the people who hadn't gone on the pre-tour. There were briefings, the lifeboat drill, and dinner, but somehow I took no photos!