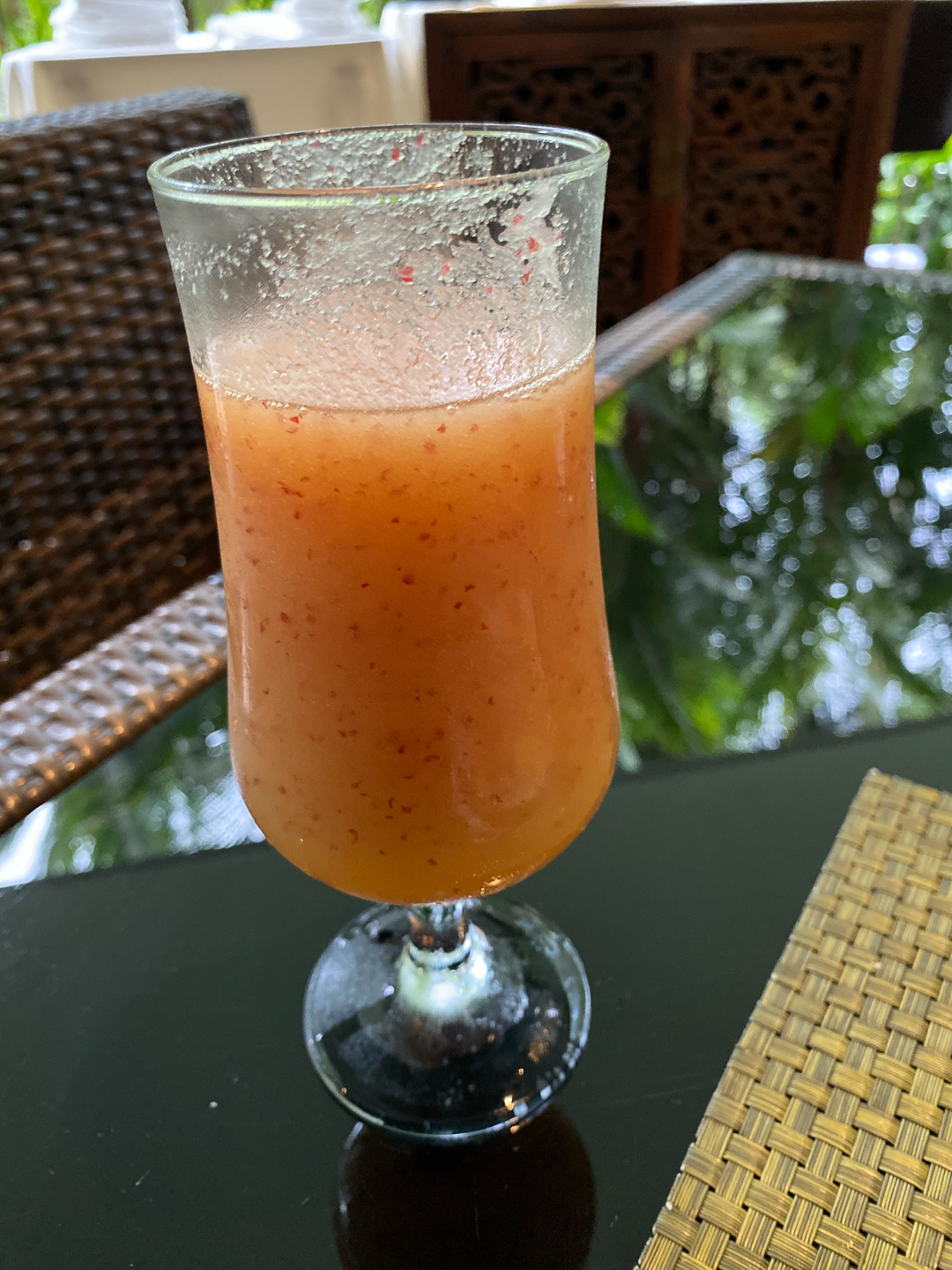 Breakfast was (surprise!) a buffet in the hotel restaurant – I liked it much more than the dinner buffet the night before.
My doctor had told me to try to drink a glass of apple juice every day on the trip – that was easy at the Marriott in San José, but I couldn't find any apple juice here, so I asked the waiter. A few minutes later, he brought me a glass of very fresh apple juice!
After breakfast, we got on the bus to go to Arenal Hanging Bridges Park for a nature walk. We broke into groups based on walking speed and took off with our guides. We visited the Pollinator's Hotel first.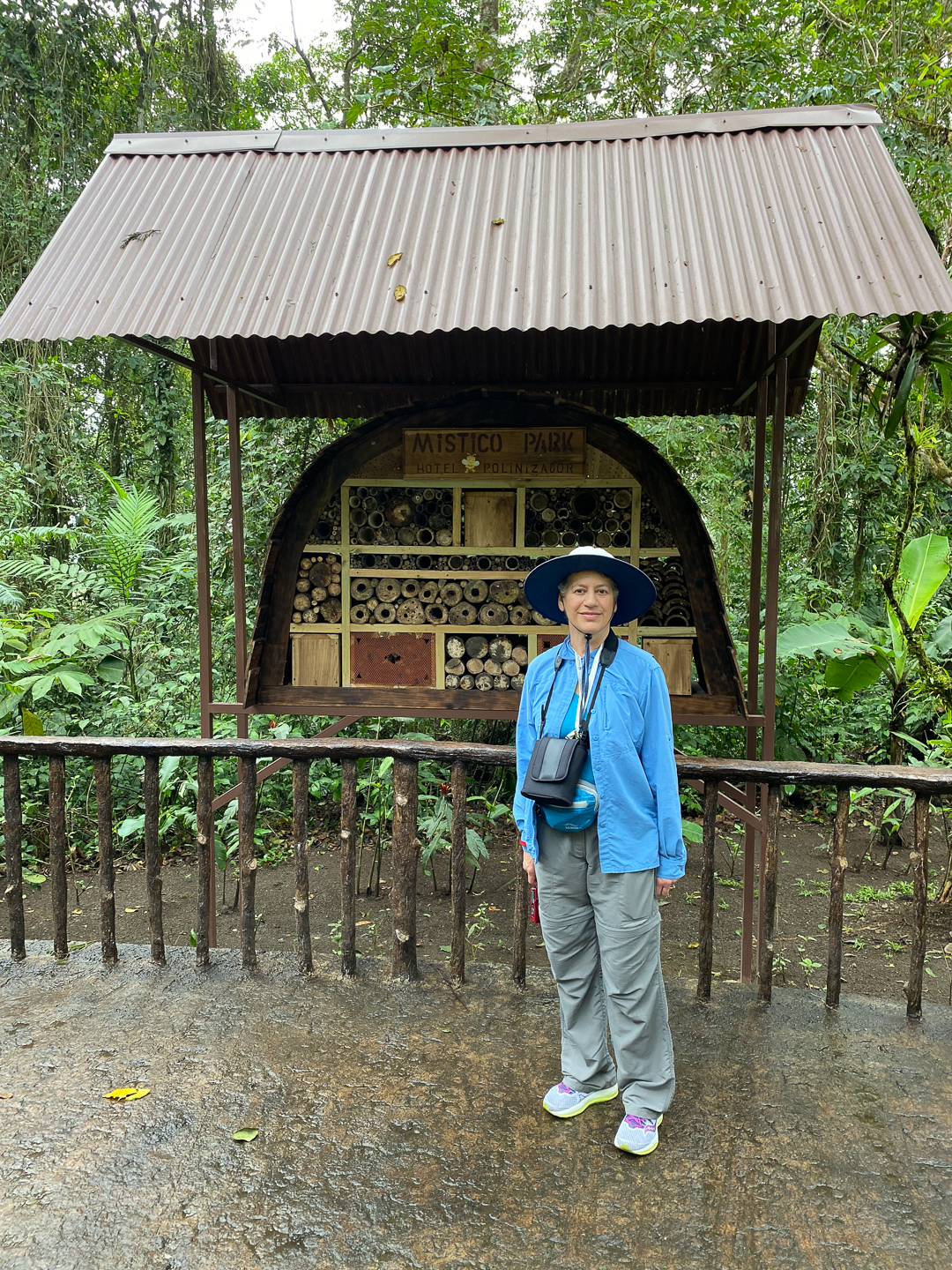 Our group was going to take the full walk, crossing 16 bridges in all, 6 of which were the famous hanging bridges.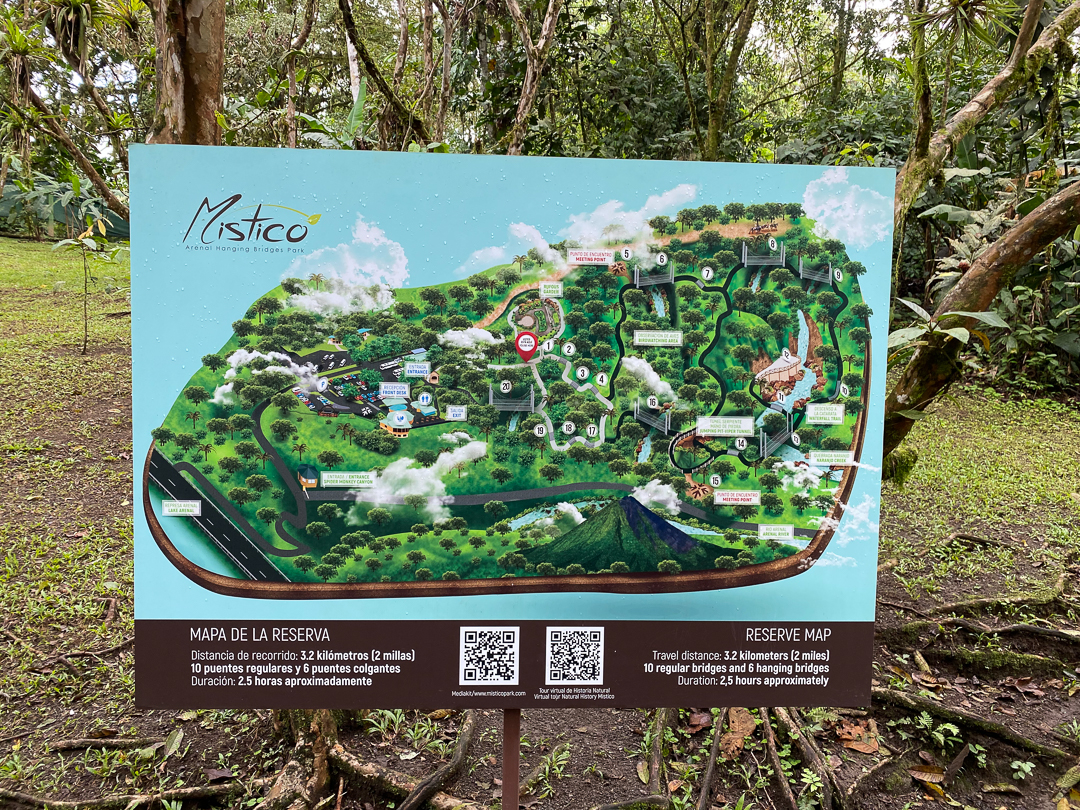 We arrived at the first bridge; I was a little nervous because I don't like heights.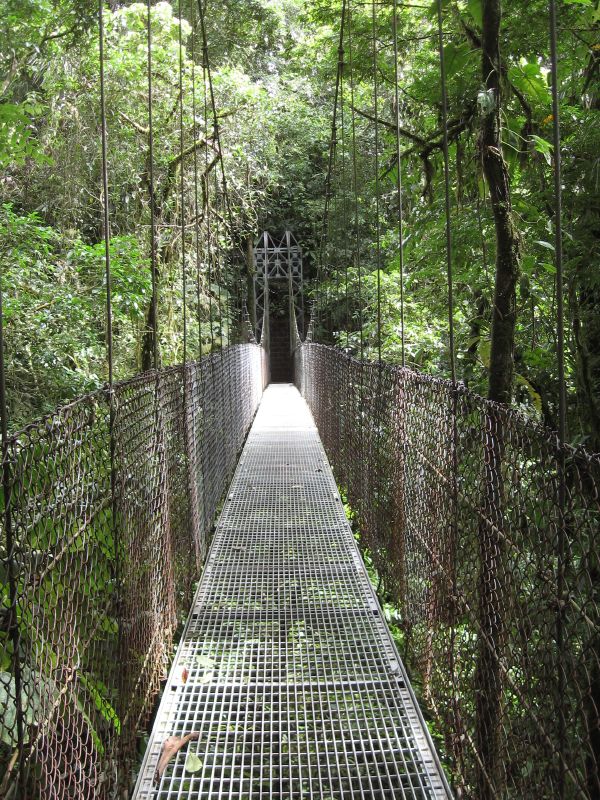 I got on the bridge and took a few steps. It started shaking. I went a little further, and I started shaking. There were five more hanging bridges ahead – I realized I couldn't do it, turned around, and got back to solid ground. The rest of the group, including Diane, continued on the walk; I retraced my steps and enjoyed the parts of the park I could reach without hanging bridges. I still got to see flowers!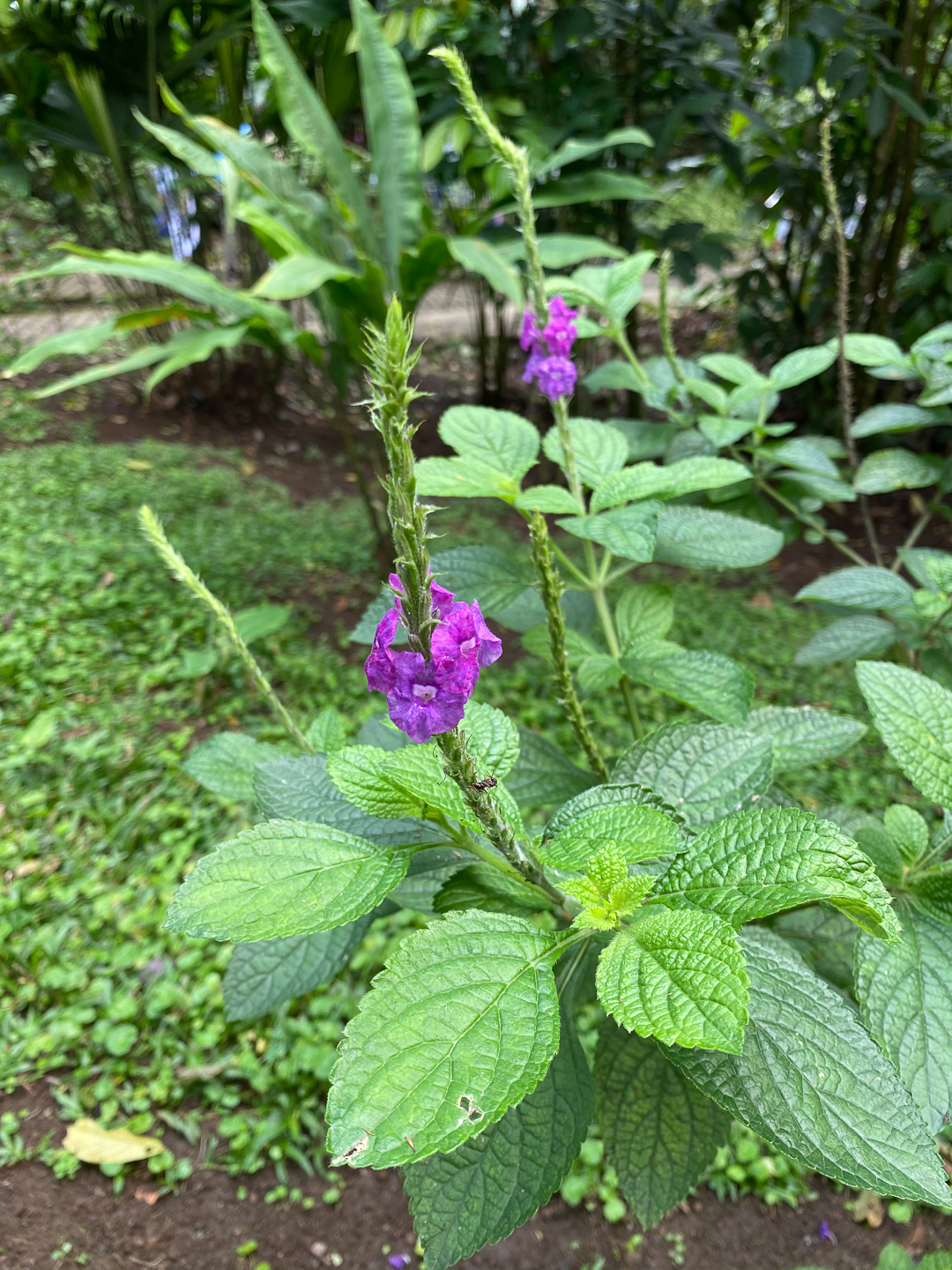 I bumped into one of the other groups and got to see birds through the guide's scope, too.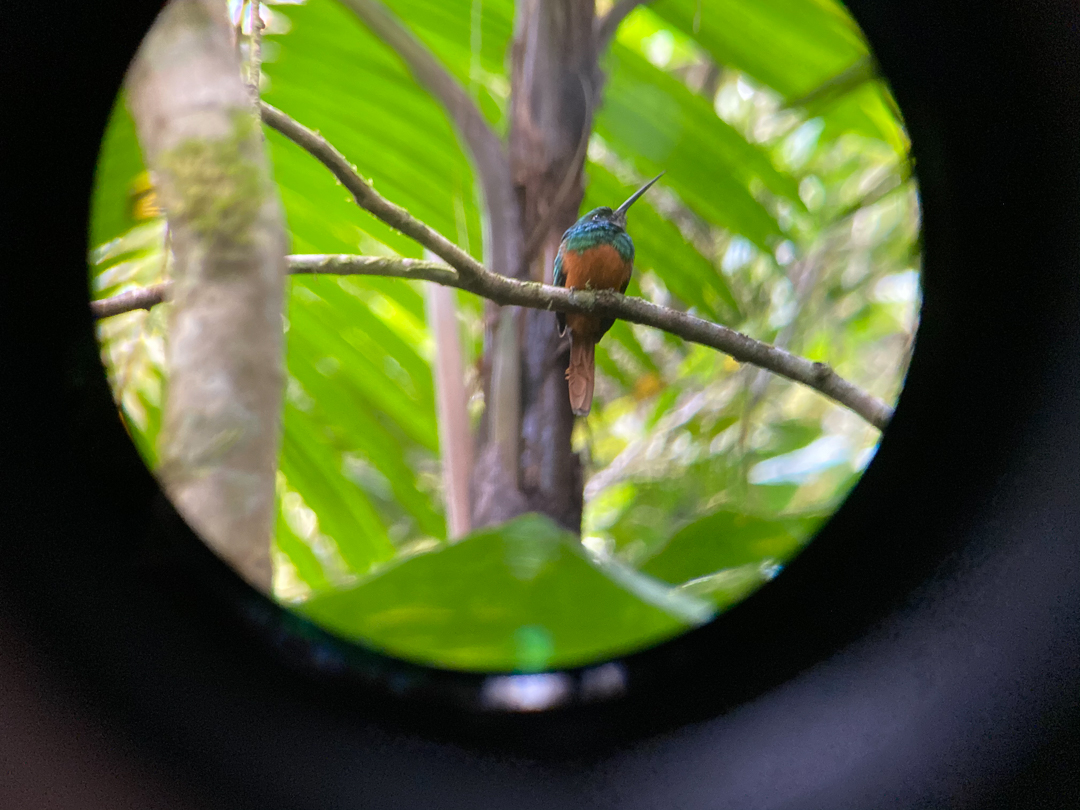 Eventually, Diane's group returned and we all got back on the bus for the trip into town. La Fortuna is a small town, but it had lots to look at and a wide choice of restaurants. We joined Mike and Debbie from our group at Pizzeria La Parada for a nice veggie pizza, followed by gelato (it was a hot day!).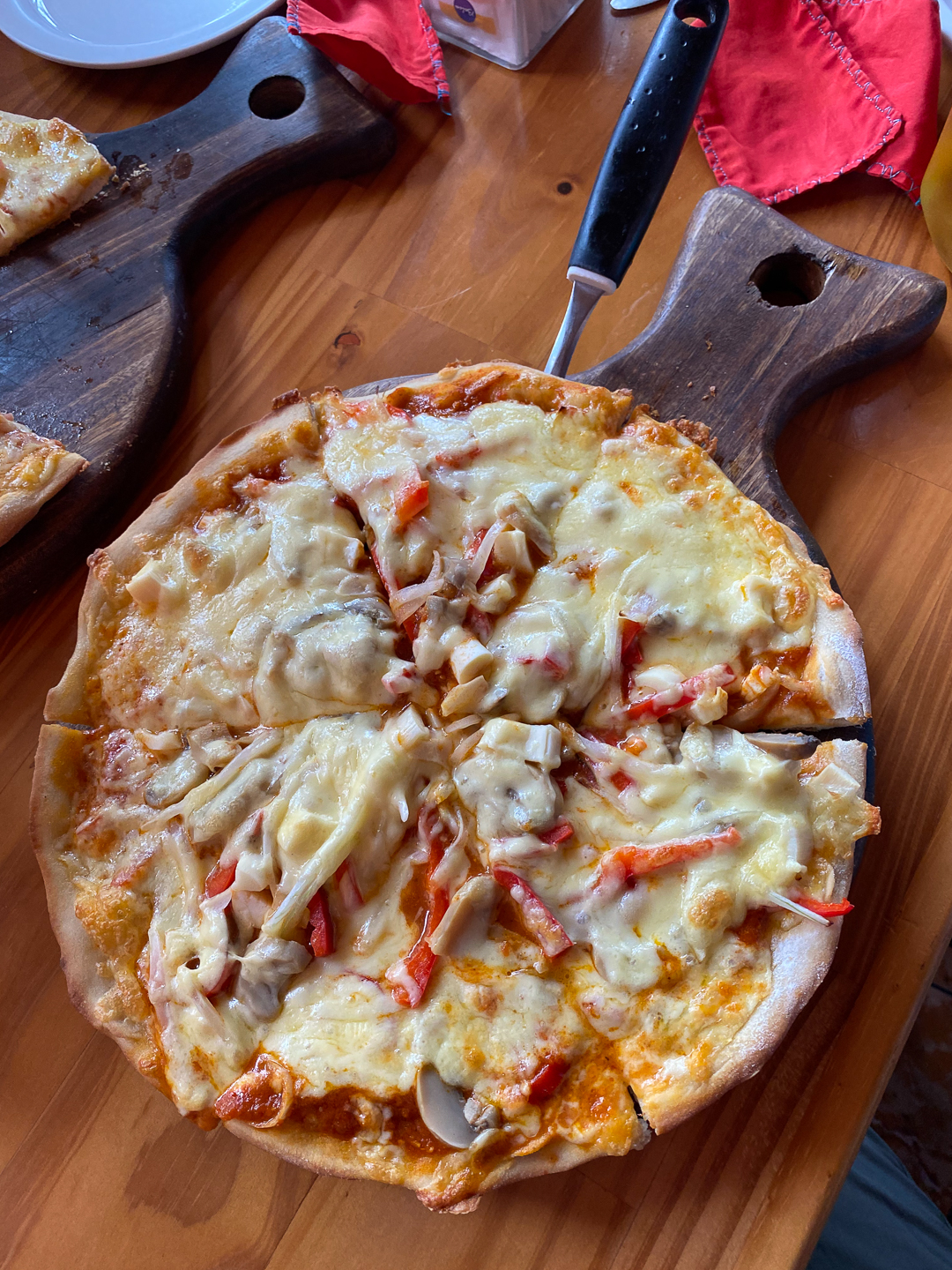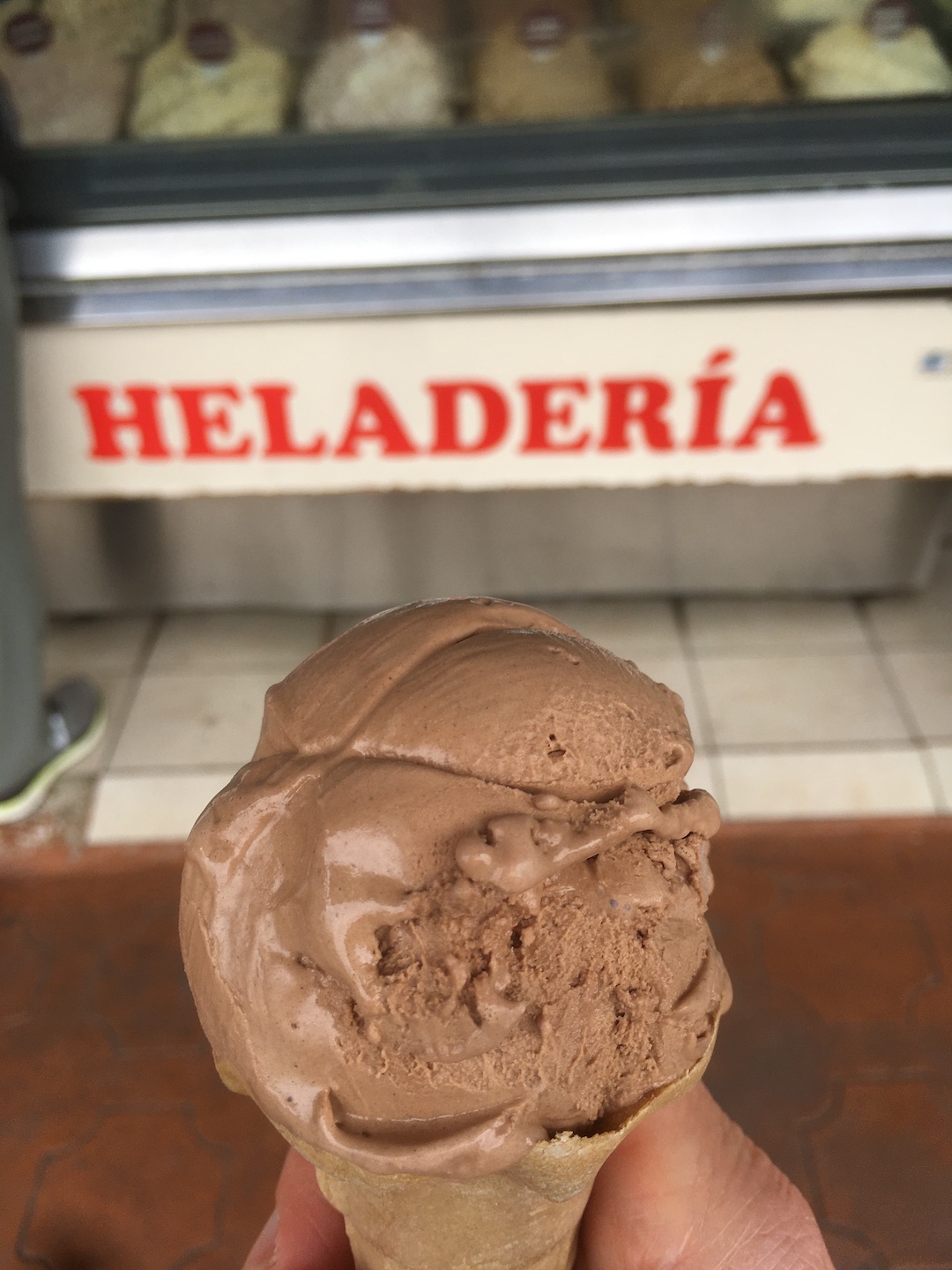 We wandered around town until it was time for the bus to bring us back to the hotel, doing a little shopping and looking at the volcano.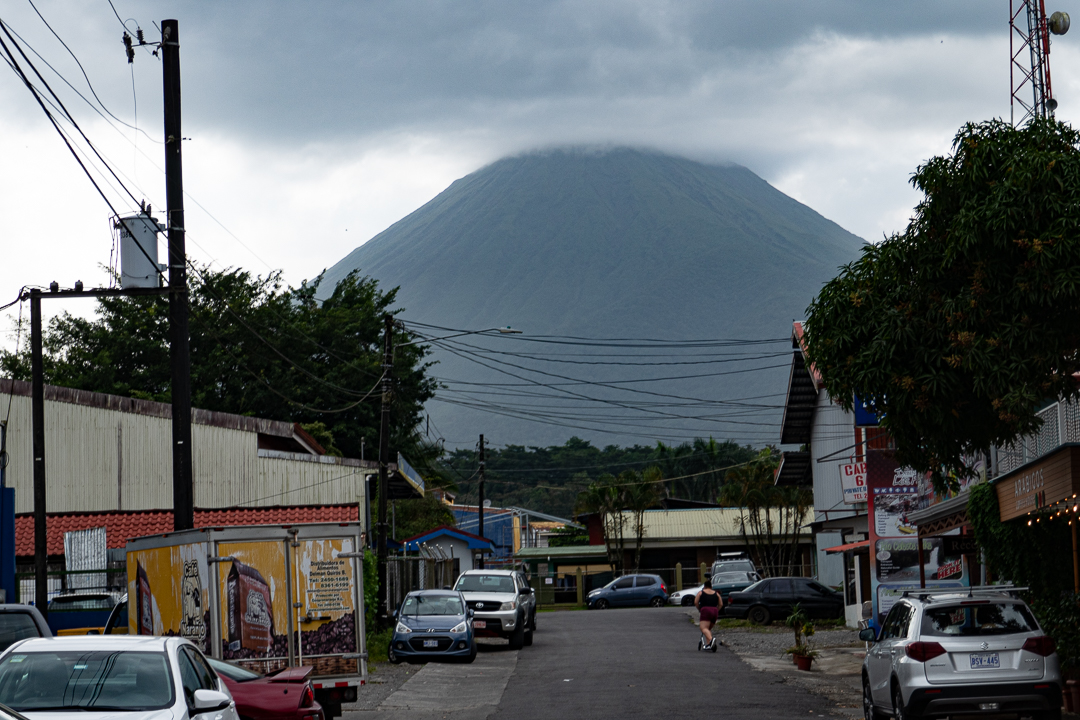 We relaxed at the hotel, then got back on the bus to go to Eco Termales Hot Springs for an enjoyable dip. We had dinner poolside back at our hotel and called it a day.