We packed up our belongings to be put on the bus and enjoyed a final great breakfast at the hotel (this time, inside). Then we boarded the bus for a quick tour of downtown San José, beginning at the Teatro Nacional.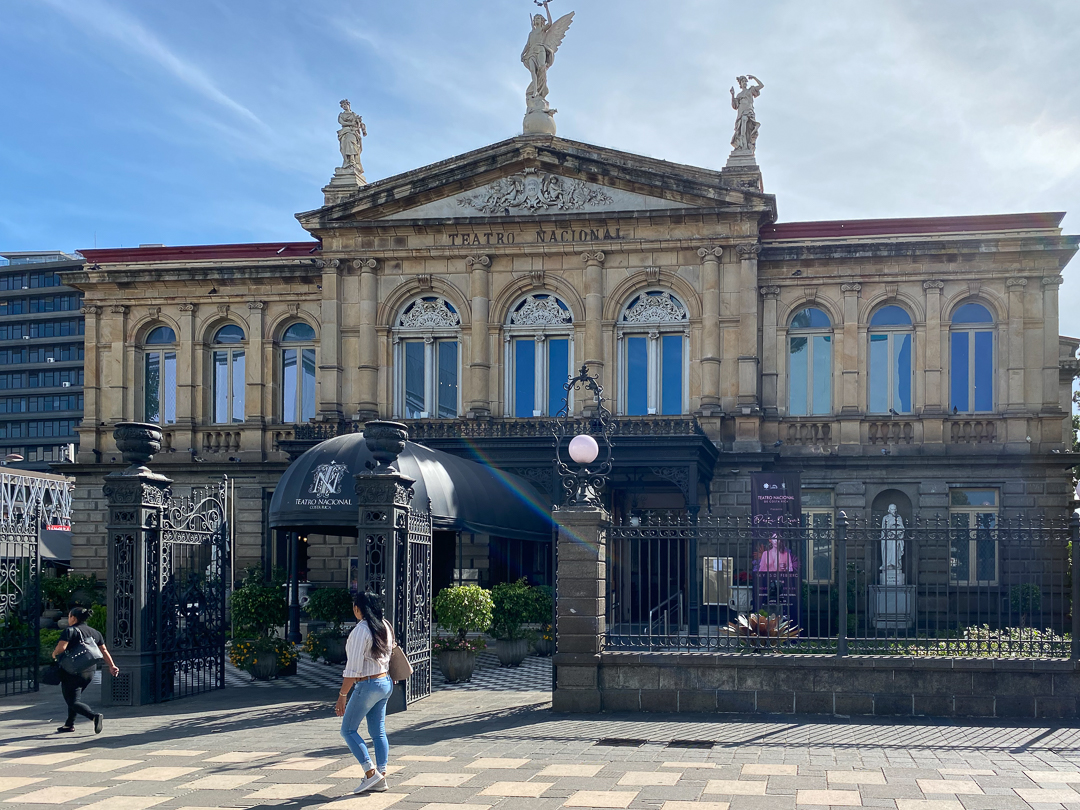 The theatre opened in 1897 by demand from the wealthy families who had sent their children to Europe to study and wanted culture when they returned – the families even started to pay for it, but it wasn't completed until the government kicked in revenues from import taxes. The theatre wasn't quite finished for its first performance (Faust) – there weren't any windows, doors, or seats! The capacity is 1200 people – these days, big name performers want a bigger audience, so they play in stadiums; the theatre actually gets more money from tourism than from performances.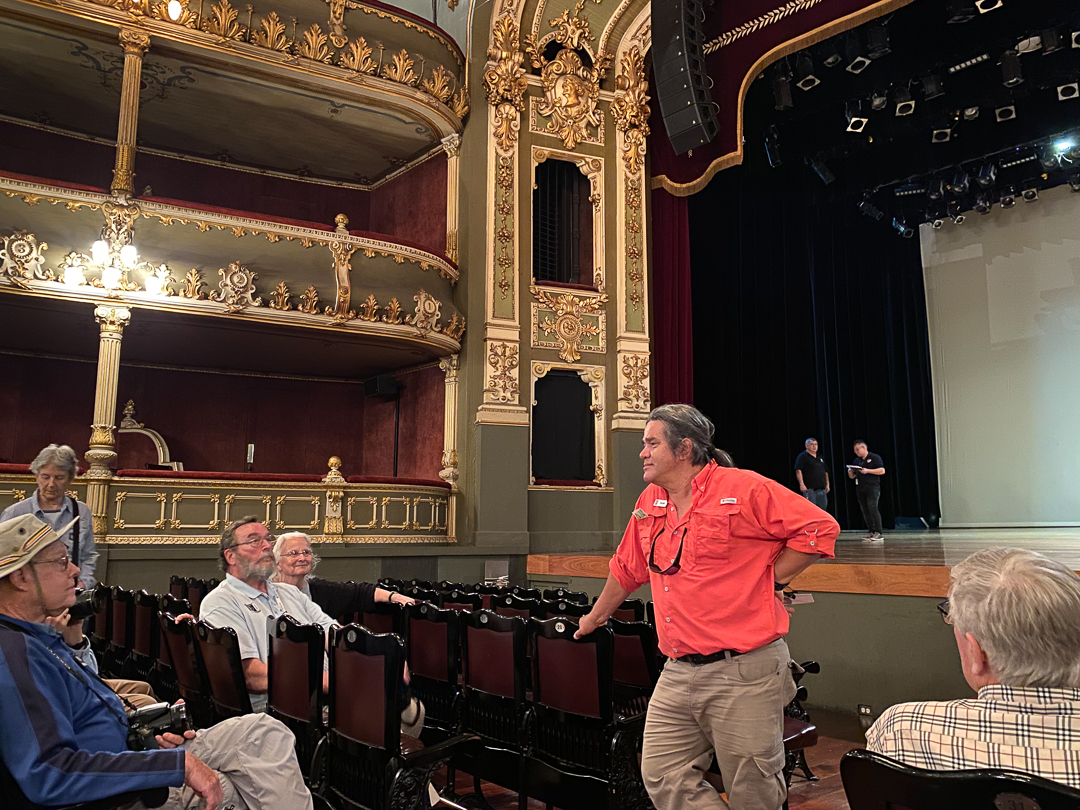 The ceiling of the theatre lobby features "The Allegory of Coffee and Bananas", which was on the old five-colones bill. The artist never visited Costa Rica, so there are more than a few mistakes in the paining, such as the lampposts and coffee pickers on the beach!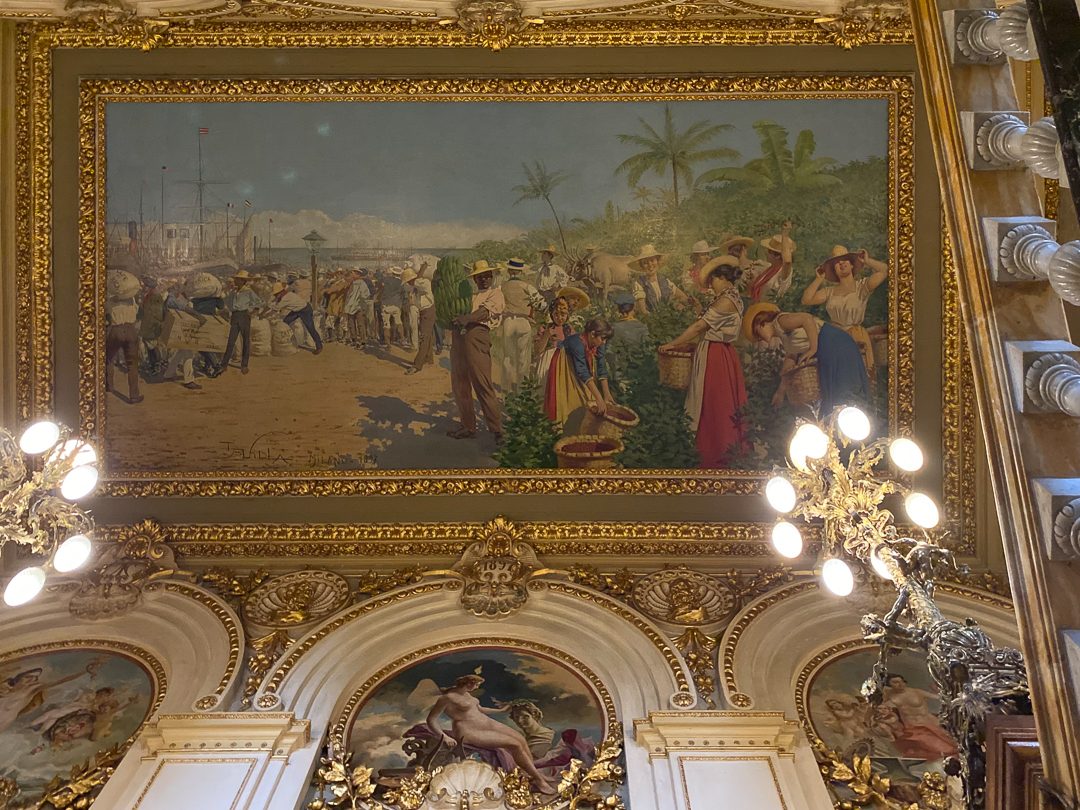 We dodged the street vendors outside the theatre (several of whom would have been happy to sell us the old five-colones bill!) and walked a few blocks to the National Museum, which occupies the former Bellavista Barracks of the former Costa Rican Army. You can still see bullet holes on the outside of the museum from the 1948 Civil War (the Army was abolished after the war).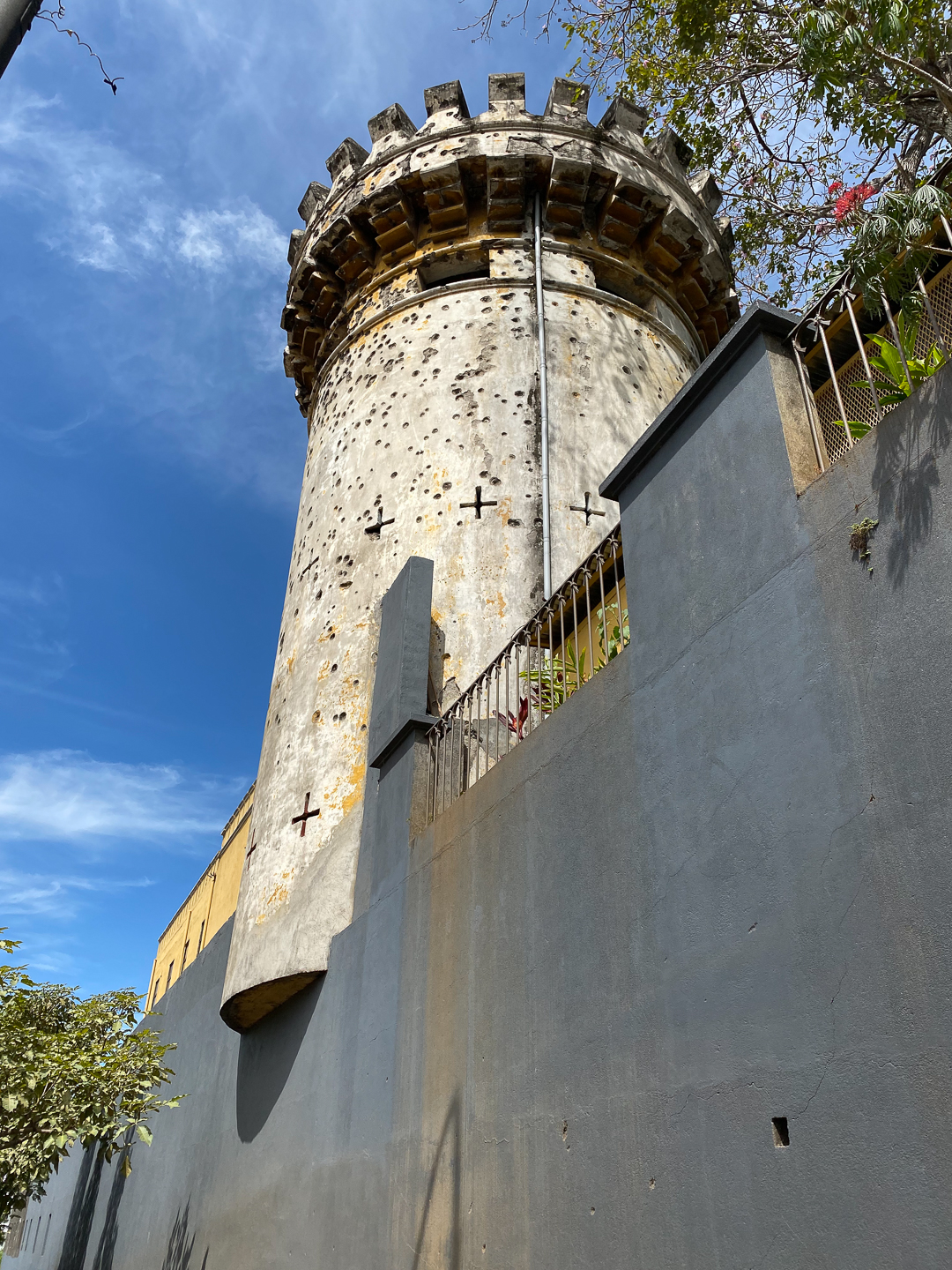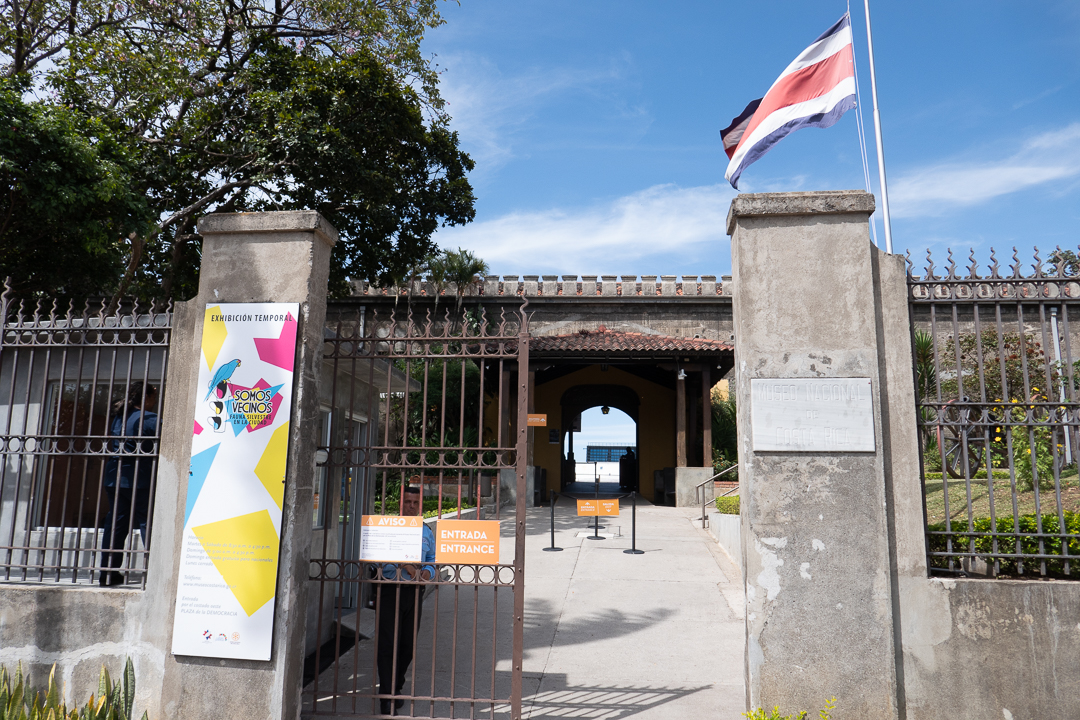 Once inside, Frank gave us a quick tour of the pre-Columbian section of the museum and left us to wander around on our own.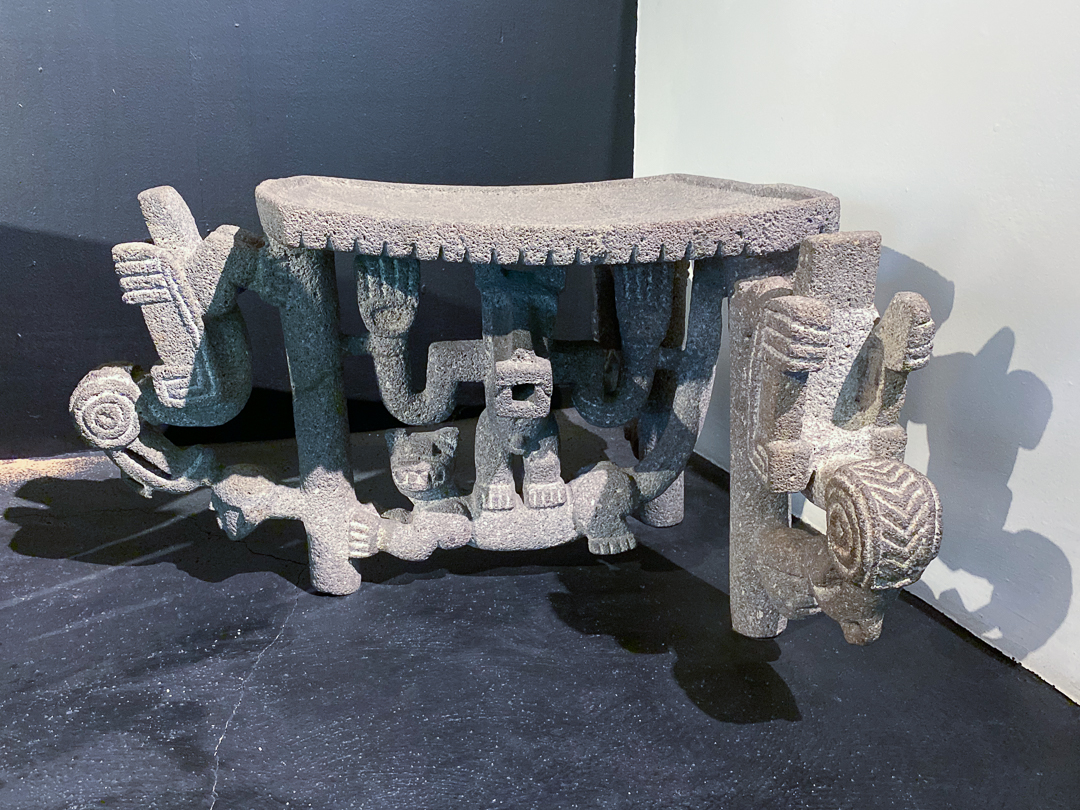 We enjoyed a last view of San José from the roof of the museum and got back on the bus.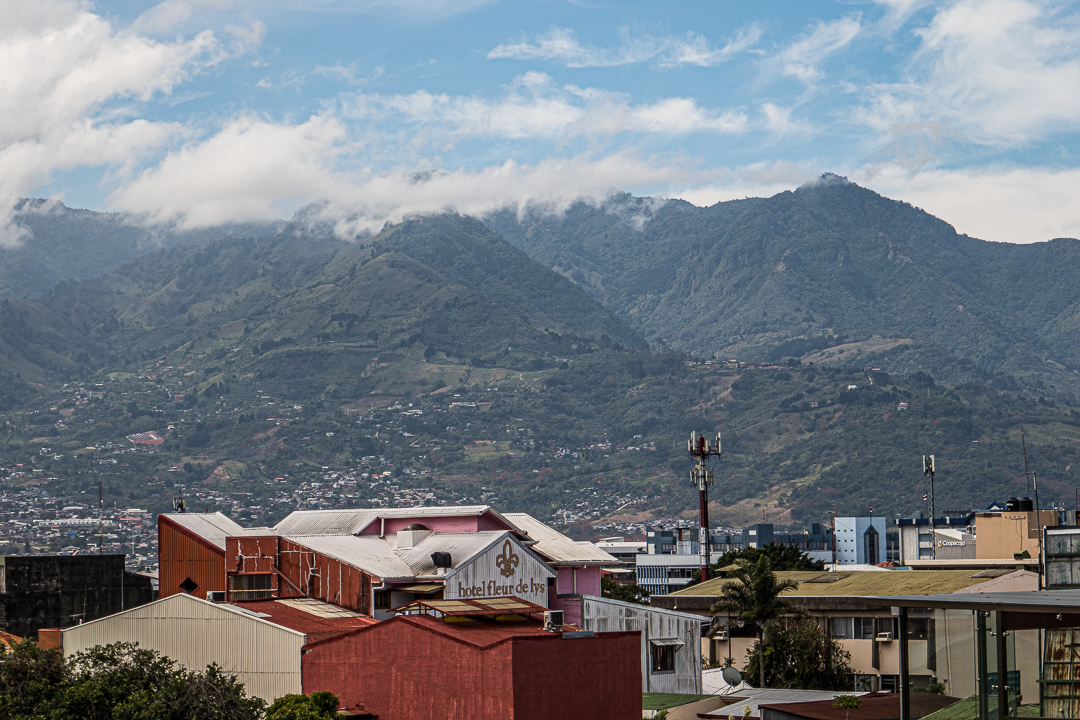 Our next stop was for lunch at La Finca Restaurant in Sarchi, where we enjoyed grilled sea bass.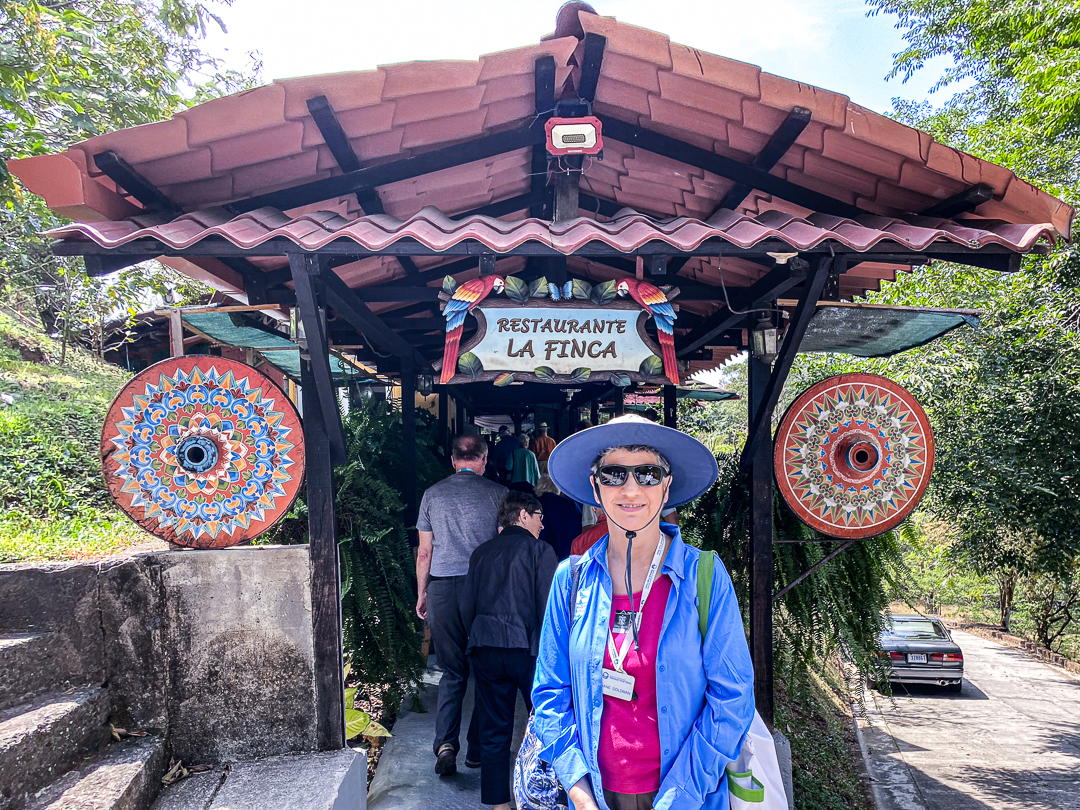 We had a little time to walk around Sarchi and admire the public art (and do a little shopping).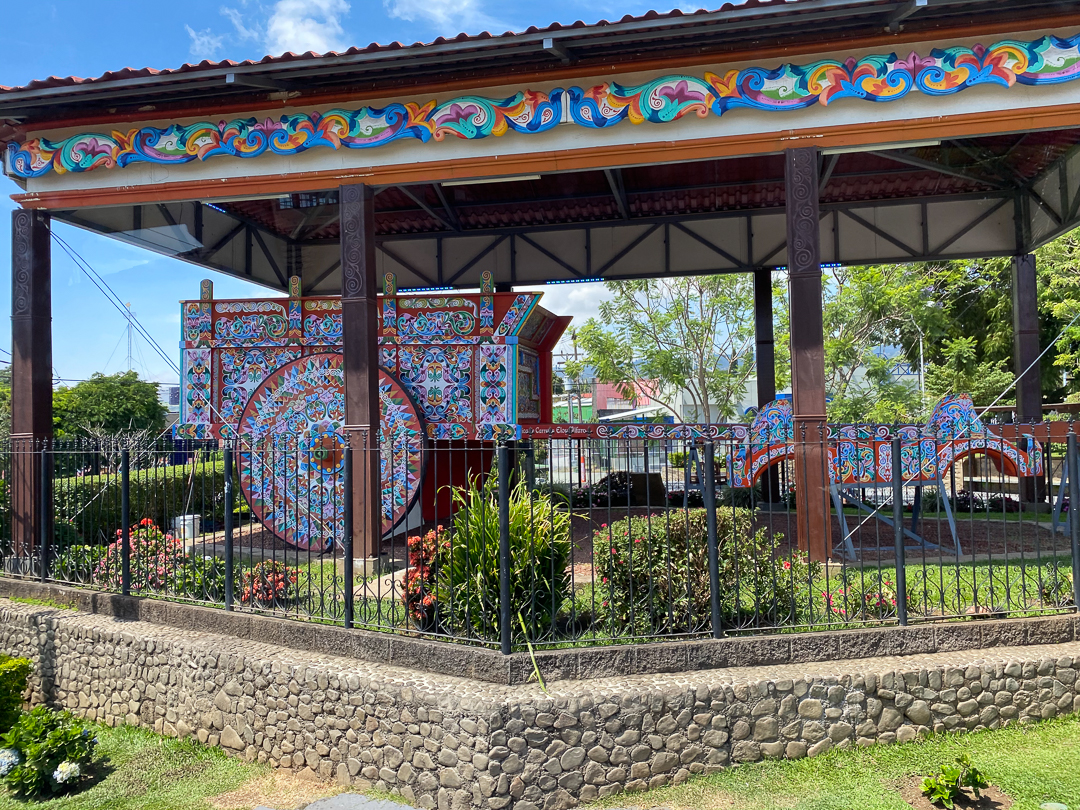 Three hours later, we were at our home for the next two nights, The Royal Corin Thermal Water & Spa Resort Loto Spa, on the outskirts of the town of La Fortuna de San Carlos, very near the Arenal volcano. The town got its name in 1968 when the volcano erupted, killing 82 people, but the eruption spared the town. The hotel was beautifully-landscaped with outdoor pools fed by hot springs; dinner was a buffet.
The view from our room was quite pleasant!