We were the first group to leave the ship today, which meant we had to be on the tender at 6:30am. The tender took us to the town of Quépos, where we caught a bus to Manuel Antonio National Park and were met by our guide for the day, Luis.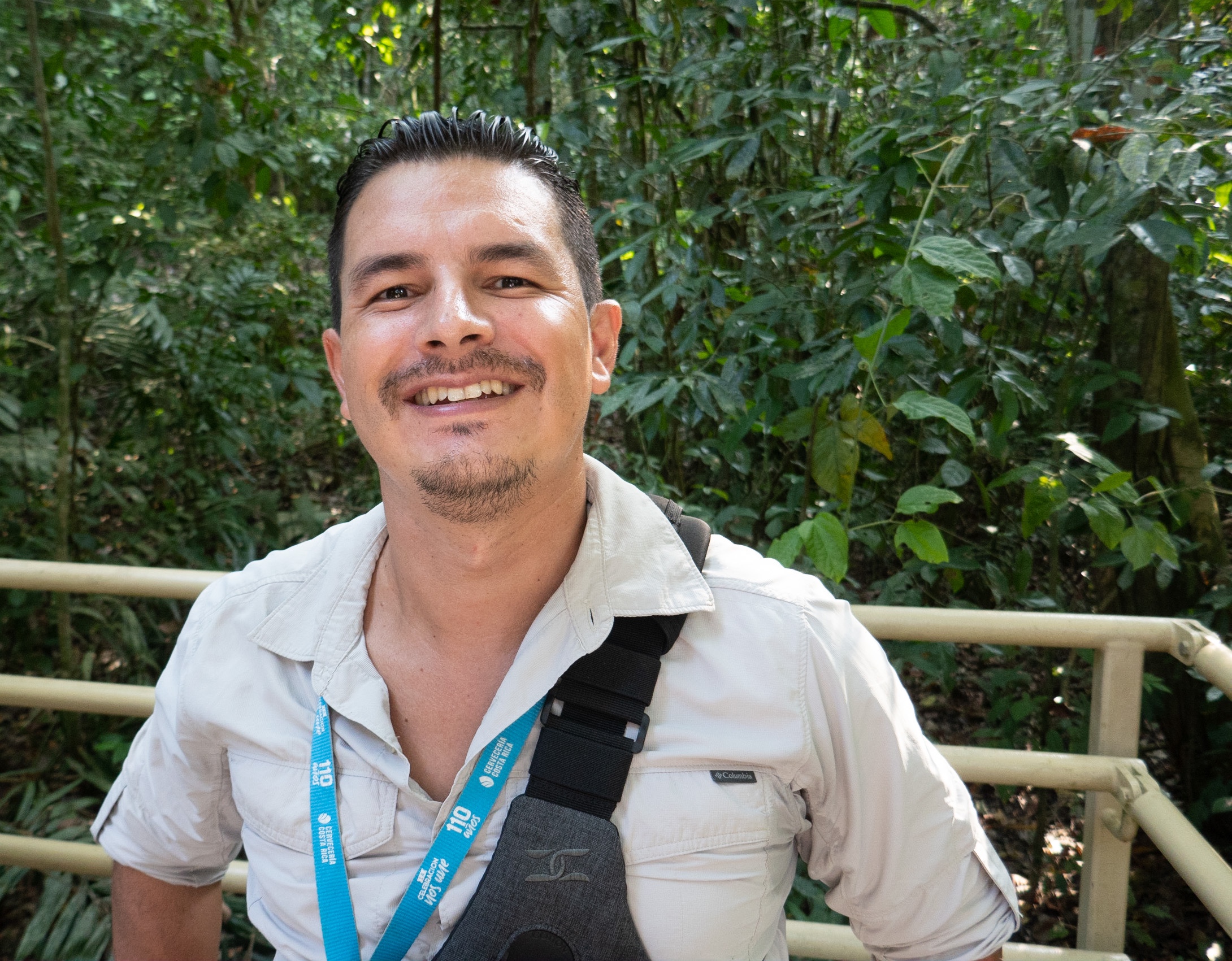 We didn't have to wait long to see wildlife – this three-toed sloth was waiting for us just inside the entrance.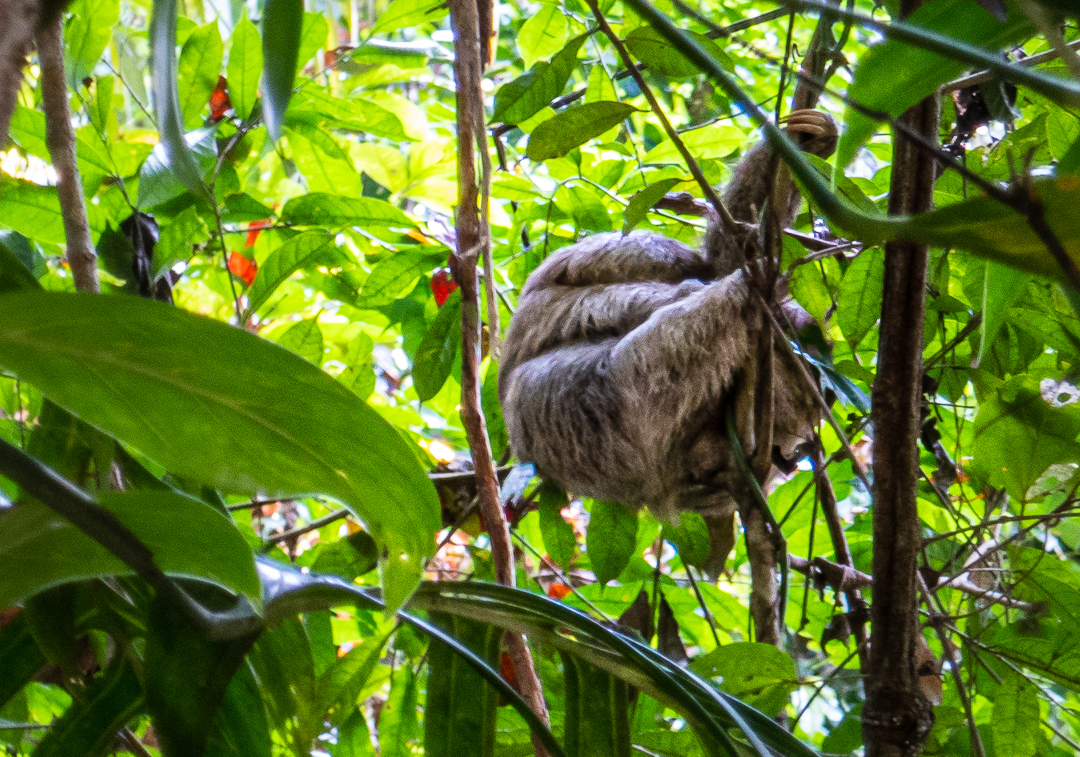 The park was busy, even at 8am; fortunately, there were viewing platforms off the main path so we could look at wildlife without being trampled.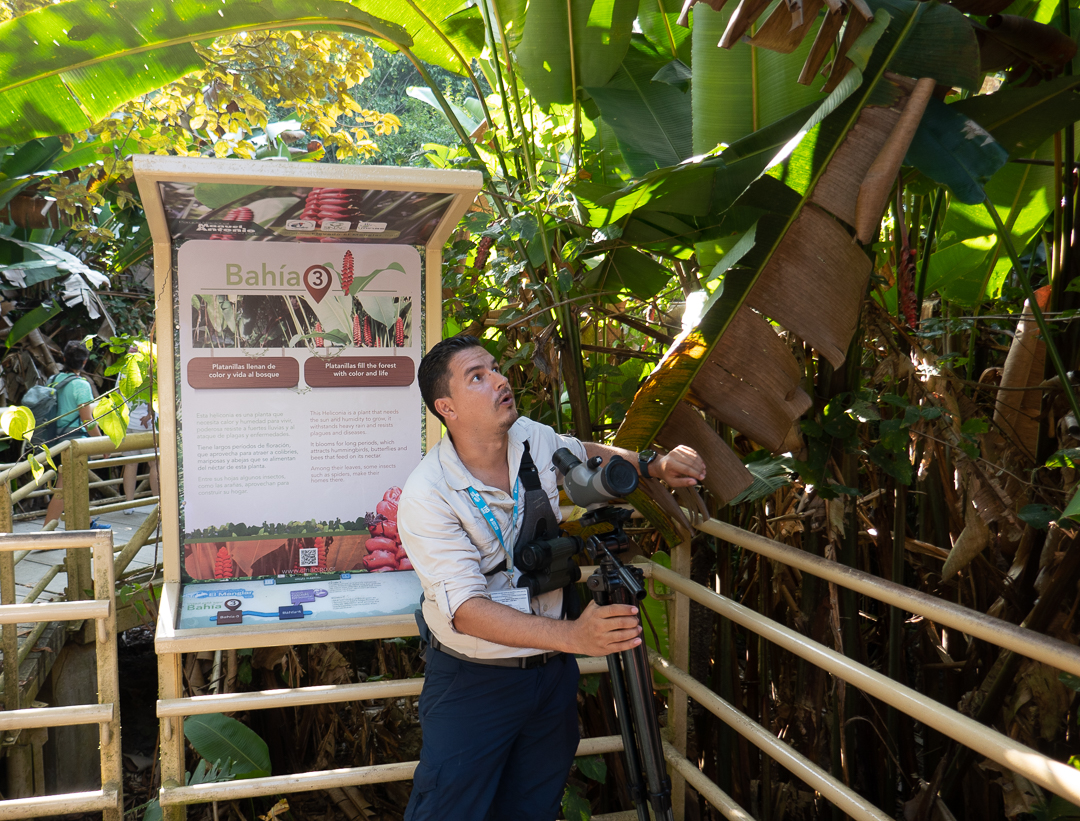 They have white-faced monkeys here, just like Curú — this one looked surprised to see us.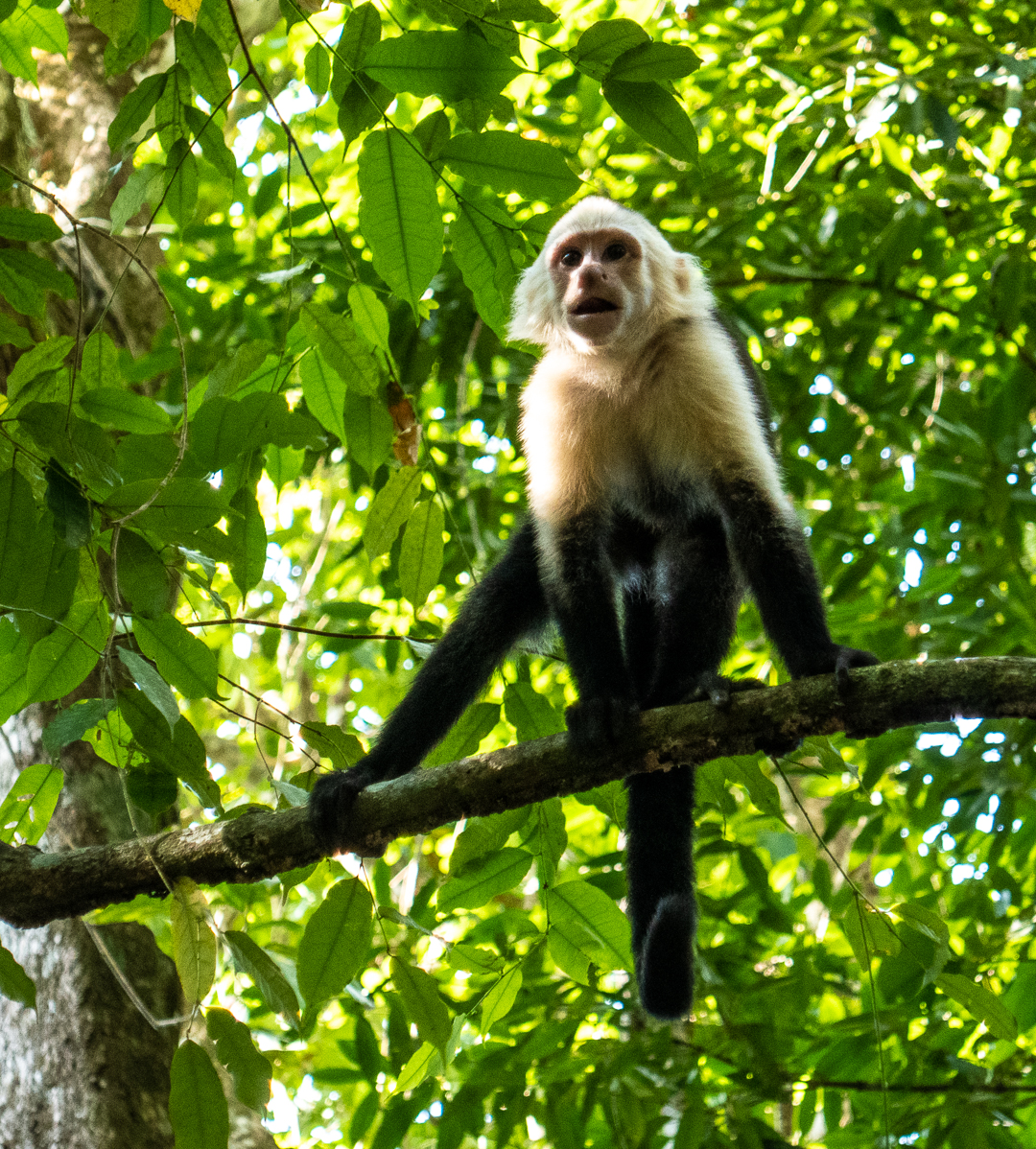 Luis didn't carry his spotting scope in vain – we never would have seen this dragonfly without it.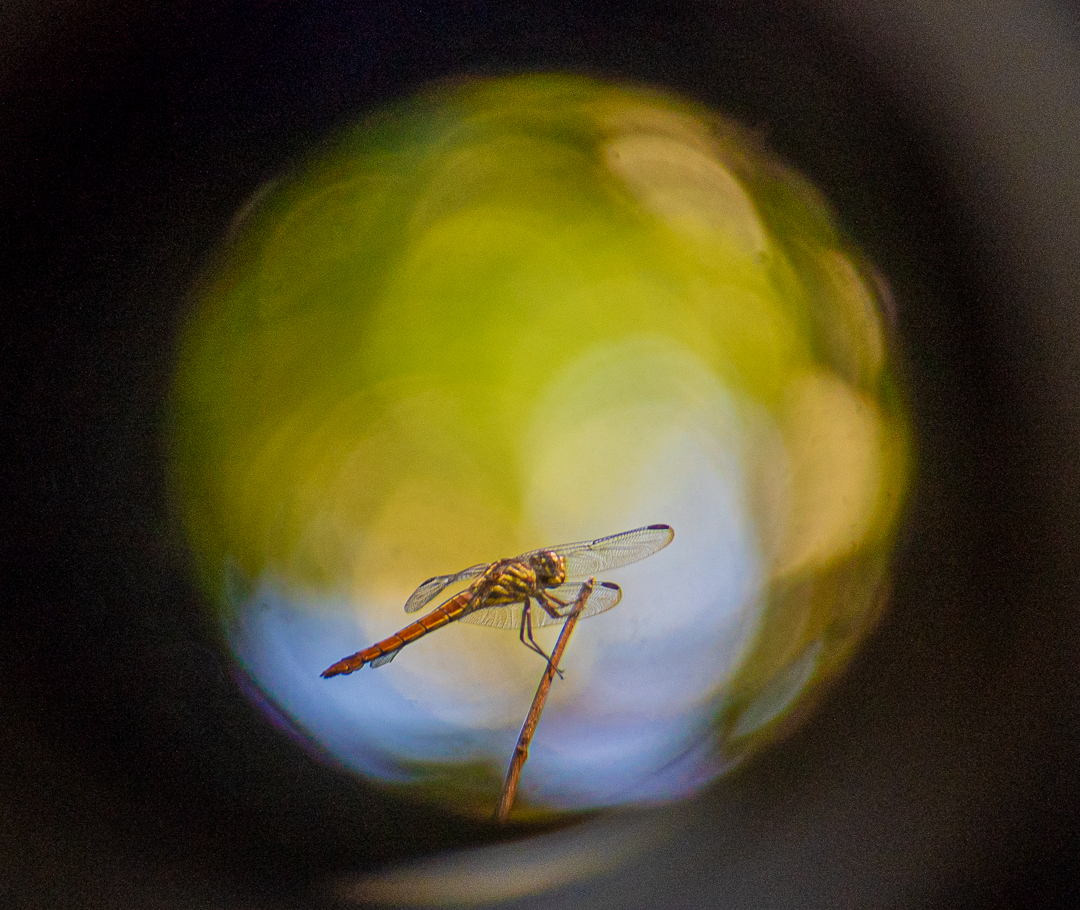 We probably could have used the scope to see these baby bats better.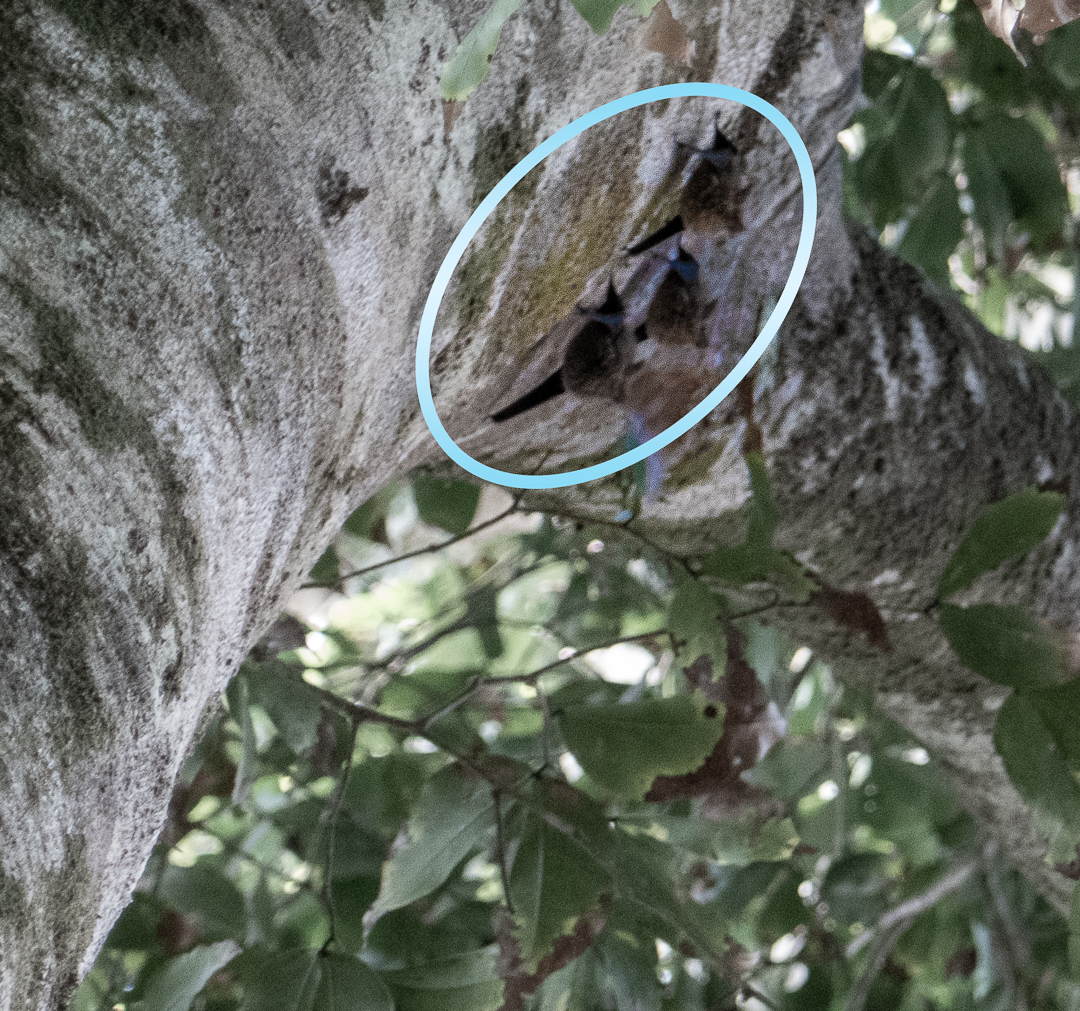 But this iguana was hard to miss.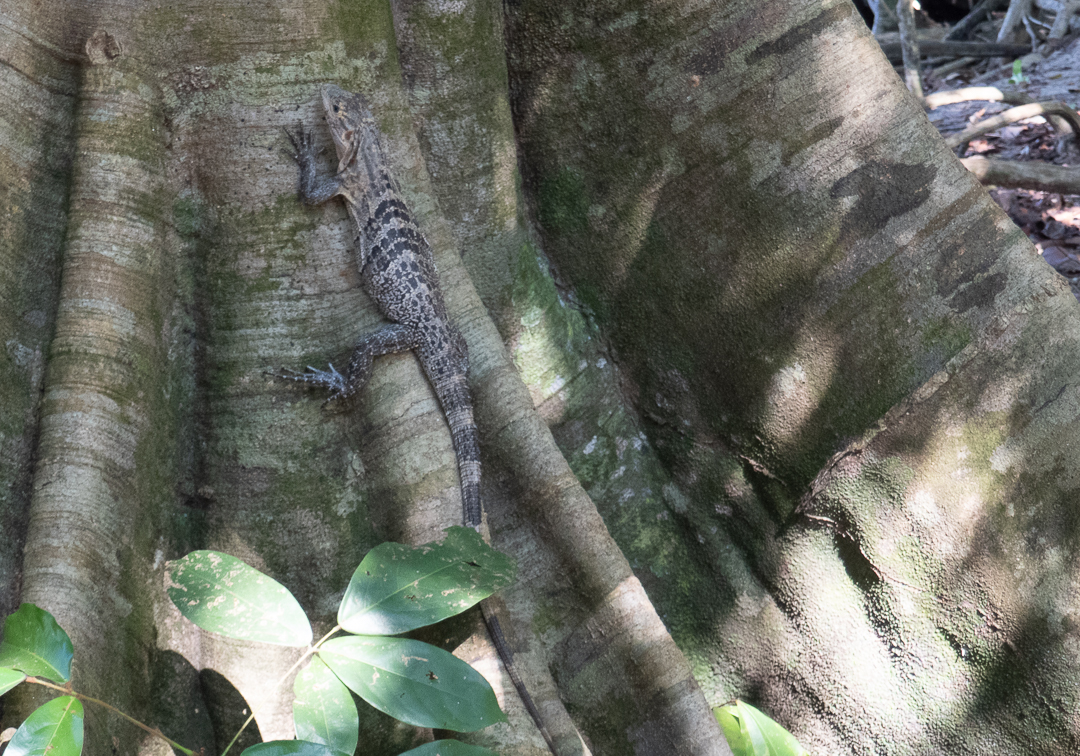 Of course we took a selfie to prove we were here!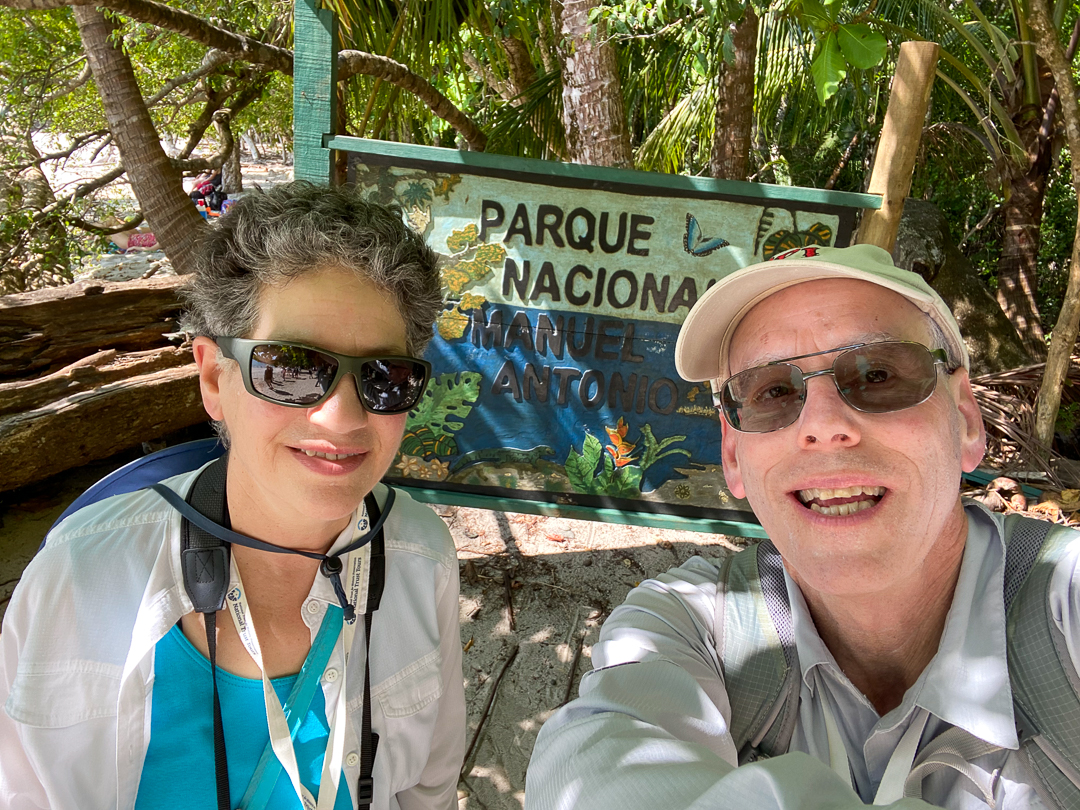 Hermit crabs enjoy having a nice beach.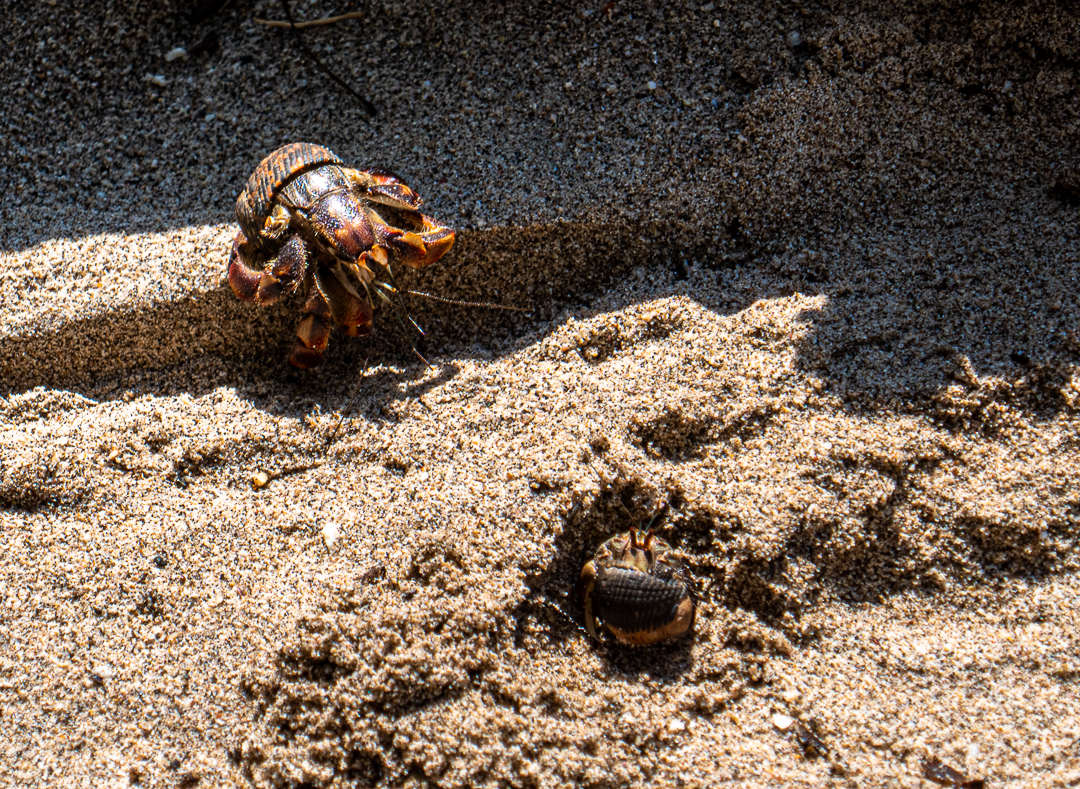 There were nice flowers to look at even after we left the park on our way back to the bus, like this hibiscus.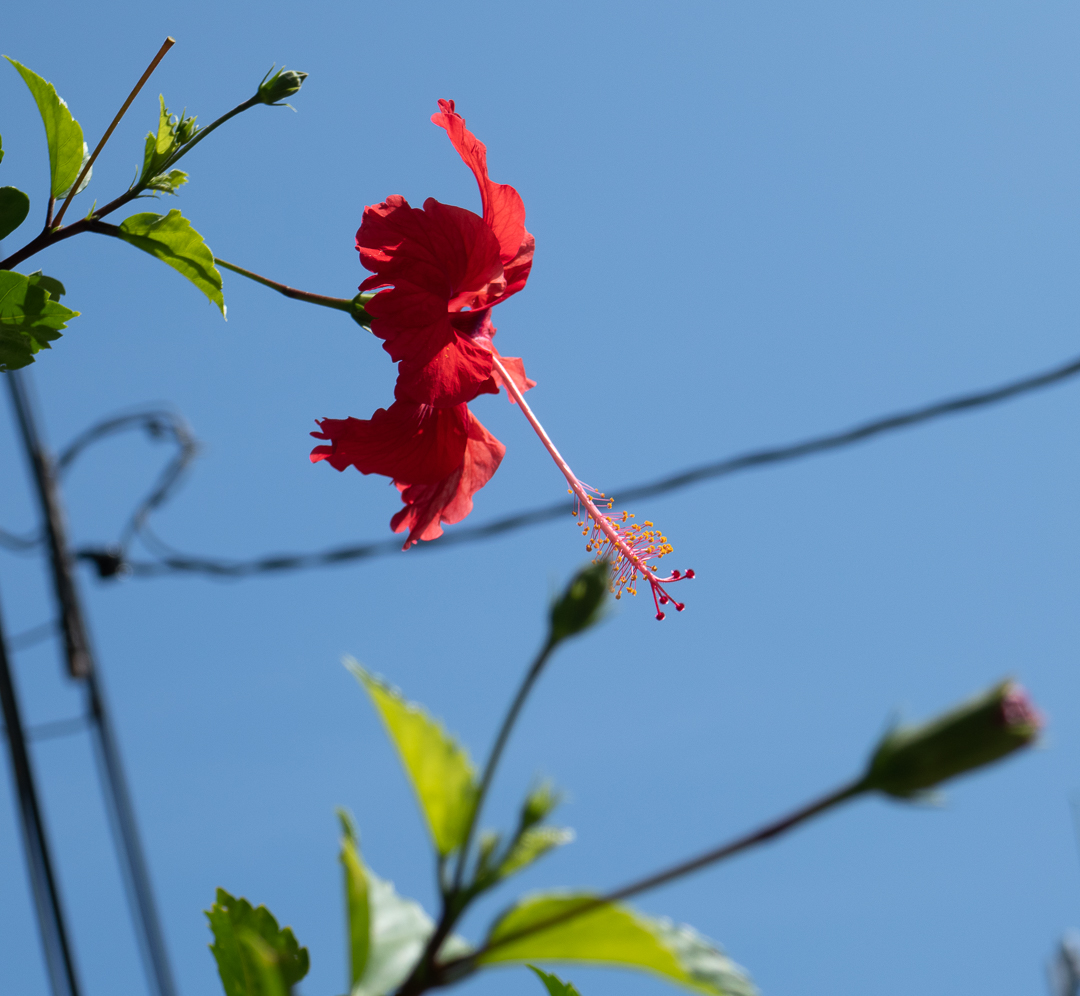 Quépos itself is tourist-oriented, with shopping and services along the waterfront. They are also ecology-sensitive, turning thousands of plastic bottles into a sailfish sculpture.
We returned to the ship and sailed away, en route to Panama.