The numbers were good this morning: I'd lost the four pounds I'd gained on Cinco de Mayo, and Apple had actually refunded the trade-in value of my old laptop.
I spent most of the day doing Toastmasters work – I reimplemented the Silicon Valley Storytellers agenda template as a native Google Document to make it easier to edit and modify. The old template had started life in Microsoft Word, then been imported into Docs and not everything transferred perfectly (and it may have made other round trips in the intervening few years).
After I got the agenda updated, I used it to run tonight's Storytellers meeting as Toastmaster; Zoom behaved and there were only a few small glitches. We even ended almost on time!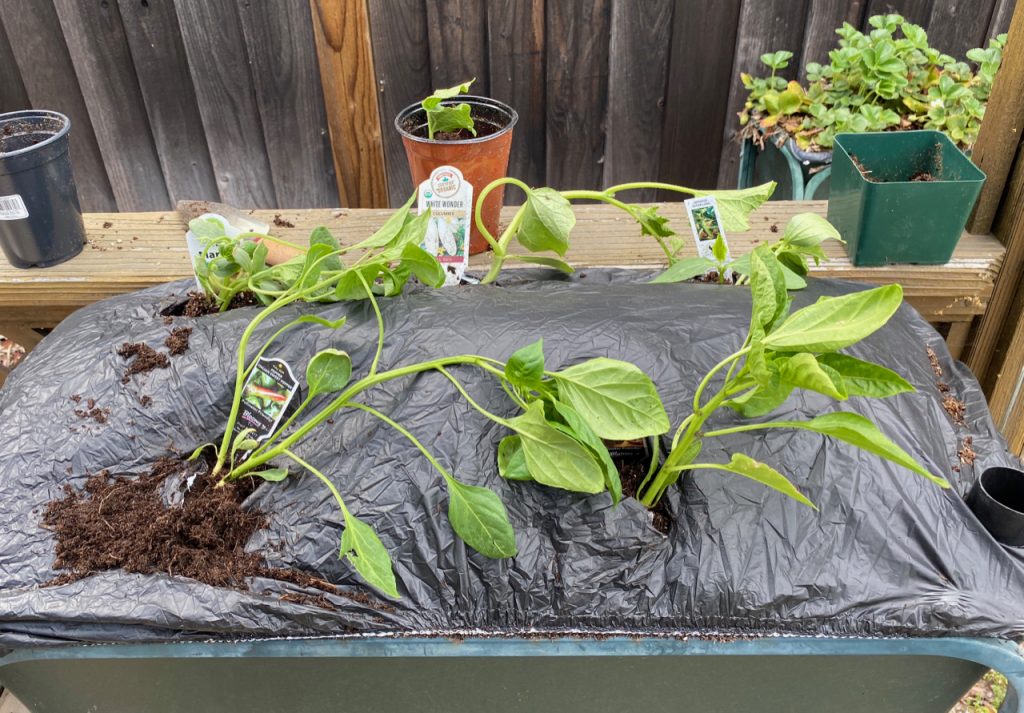 We also made a run to Summerwinds Nursery – we only had to wait in line for about 15 minutes, and we found most of what we wanted to plant (no eggplant or basil, but they're supposed to be getting more on Wednesday). We planted peppers and cucumbers in the EarthBox, and bok choi and chard in the raised beds. There's still room in the raised beds, too.