We talked with our son today – he is in the middle of moving to a new apartment about a mile away from his old one. He's schlepping most of his goods by walking them over to the new place – he said it was easier doing it this way than finding movers and he doesn't have to worry about one of the movers having the virus. He is going to get help moving his bed, though. :-)
I've always been a fan of Anker cables and adapters – they're reasonably priced, durable, and when I've had a problem, they've taken care of it immediately. But today, they sent me an advertisement which makes me wonder: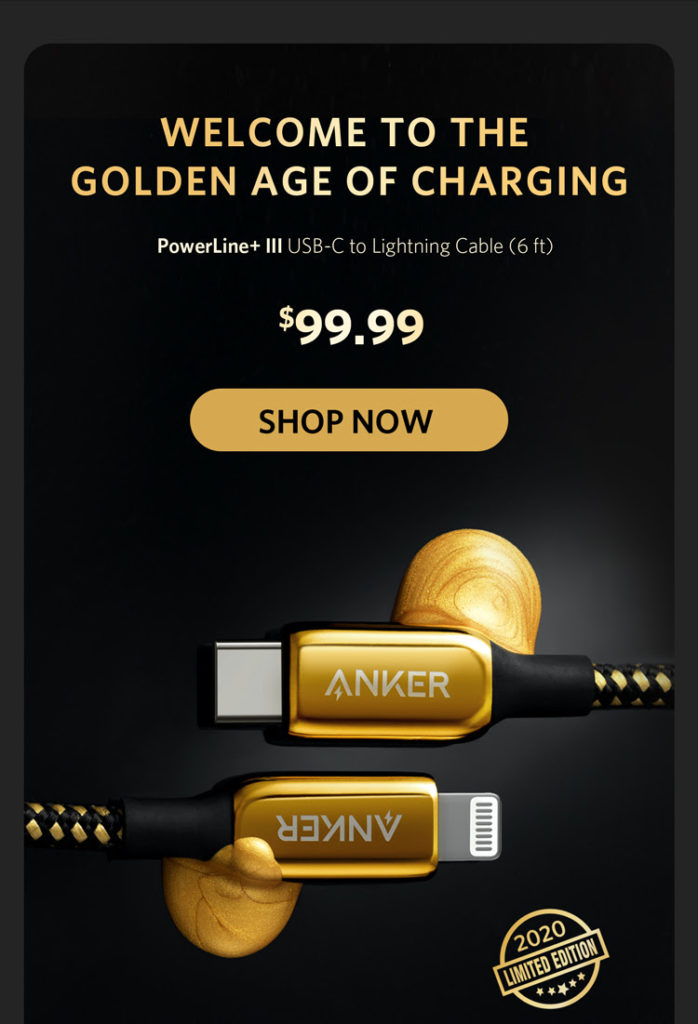 This is a 6-foot USB-to-Lightning cable – Anker sells the same cable without the gold-plating for about $35 and a previous-generation cable in white for $15. If you have the cash to waste on a cable decorated with a few cents' worth of gold, may I suggest buying one of the less expensive models and donating the difference to a food bank?
I'm assuming Anker doesn't really expect to sell many of these cables (they make Monster Cables look like price-performers), but there are a couple of "Verified Purchase" reviews on the product page, so I may be wrong!
Shabbat Shalom!