It was a busy day – so busy that I let the time get away from me and can only write a brief journal entry.
I spent much of the day working on photos – not just editing my accumulation but also helping Diane put the finishing touches on her photo book about our Southeast Asia trip in January, 2019 (it seems so long ago!). My role is to do copy-editing and figure out how to make the text on the page easy to read over the photo she's using as a background for the page; of course, whatever I suggest has to be OK with her, which limits my creativity in color choices.
I also got started on a project for the spare Raspberry Pi – it is now listening to our outside thermometer and publishing the temperature to a topic on an MQTT Broker. Indigo is subscribed to that topic and converts the temperature reading to a sensor value.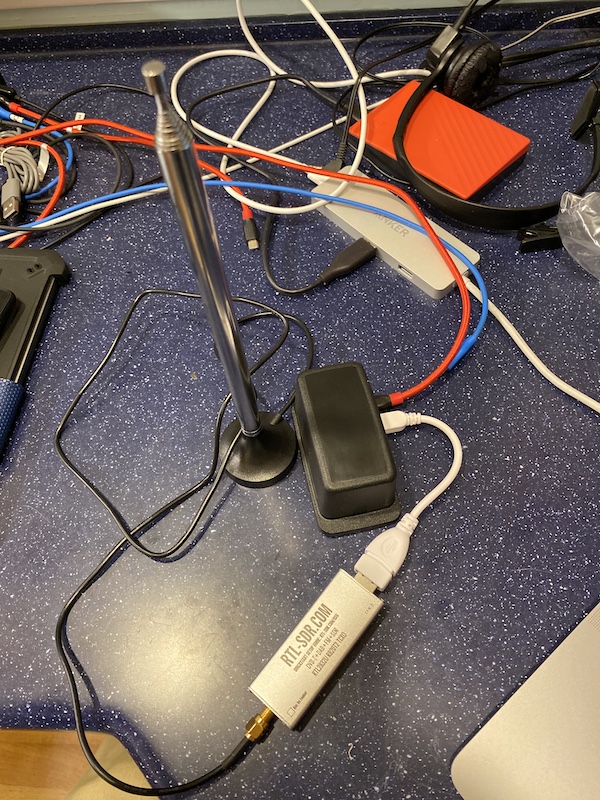 Tomorrow, I plan to find a better place for the Raspberry Pi than the kitchen desk, and I will start adding some actions to Indigo to use the information (in particular, turning off the house fan when it gets warmer outside than it is inside – that won't be of any use tonight because it's going to be too hot to use the house fan).
This evening, Silicon Valley Shakespeare had a Donor Reception (on Zoom, of course), followed by a watch party of their 2015 production of The Comedy of Errors. Both events were fun – somehow, I got roped into joining their book club, at least for the upcoming discussion of Sense and Sensibility and Sea Monsters.
A busy and fun day!