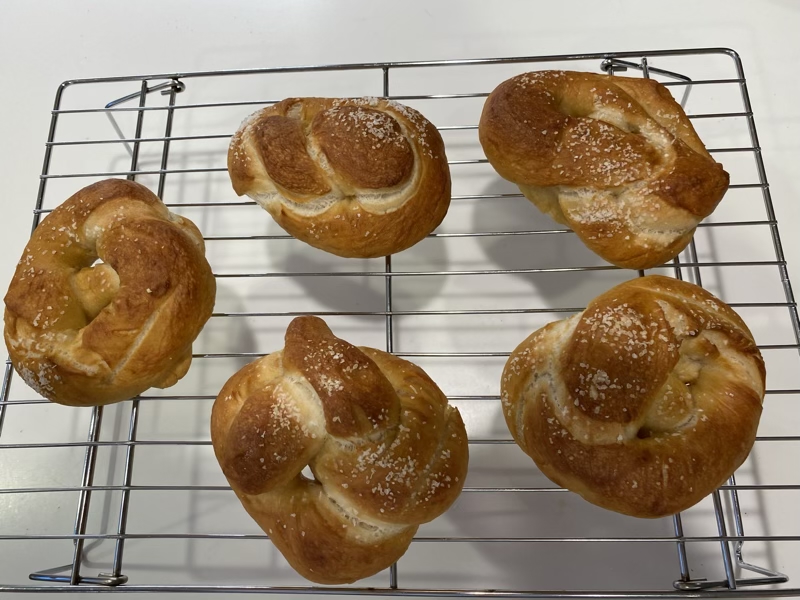 One of these Shabbats, I'm going to make challah, but this week, I made pretzels yet again in the hopes of getting the process under better control.
This time, I used 90°F water and dissolved the yeast in it before adding it to the flour; I also mixed the flour and salt before adding the yeast and water. The dough still climbed up the outer hook during the initial mixing; when I stopped the mixer to clean things up, I only put the inner hook back in, and the dough stayed in the bowl thereafter. It was a little sticky when I first let it rise, but by the time I was ready to shape it into pretzels, it wasn't sticky at all. And when I was boiling the pretzels, I didn't have to stop the process to keep the alkali water from overflowing the pot. Progress!
We finished Ted Lasso last night and have started The Queen's Gambit. I haven't felt so connected to current TV for years!
Shabbat Shalom!