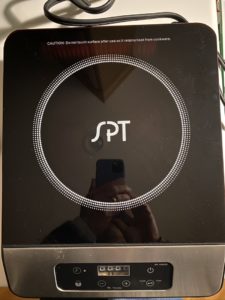 Making dinner tonight was an interesting experience. I made a familiar recipe, Pan Seared Lingcod. I made it in the All-Clad skillet I bought a few months ago, as usual, but tonight I decided to use our "Mr. Induction" instead of the regular cooktop heating element.
I set Mr. Induction to 800 watts and let it heat the skillet – after a couple of minutes, it was hot enough to make water dance, so I added olive oil. When I use the induction cooktop, the oil seems to get hot faster than it does if I use the stove, so I added the butter just a few seconds later, and that's when the fireworks started – the oil started popping and spitting. I turned it down to 650 watts, but it didn't make much difference. I was committed at this point, so I added the fish, garlic, and thyme and made dinner. Oil continued to pop the whole time, and the garlic blackened. The fish, somehow, wasn't overcooked – but I did give up on making a pan sauce.
I've used 800 watts as "medium" in the past, but I guess it was with the 12-inch skillet instead of the 10-inch I used tonight. Or the new brand of butter (Tillamook instead of Challenger) had more water in it. Or I let the skillet heat too long. Or something…ideas are welcome.
The worst part? Our house cleaner had been here this morning, and the stove looked great before I started dinner!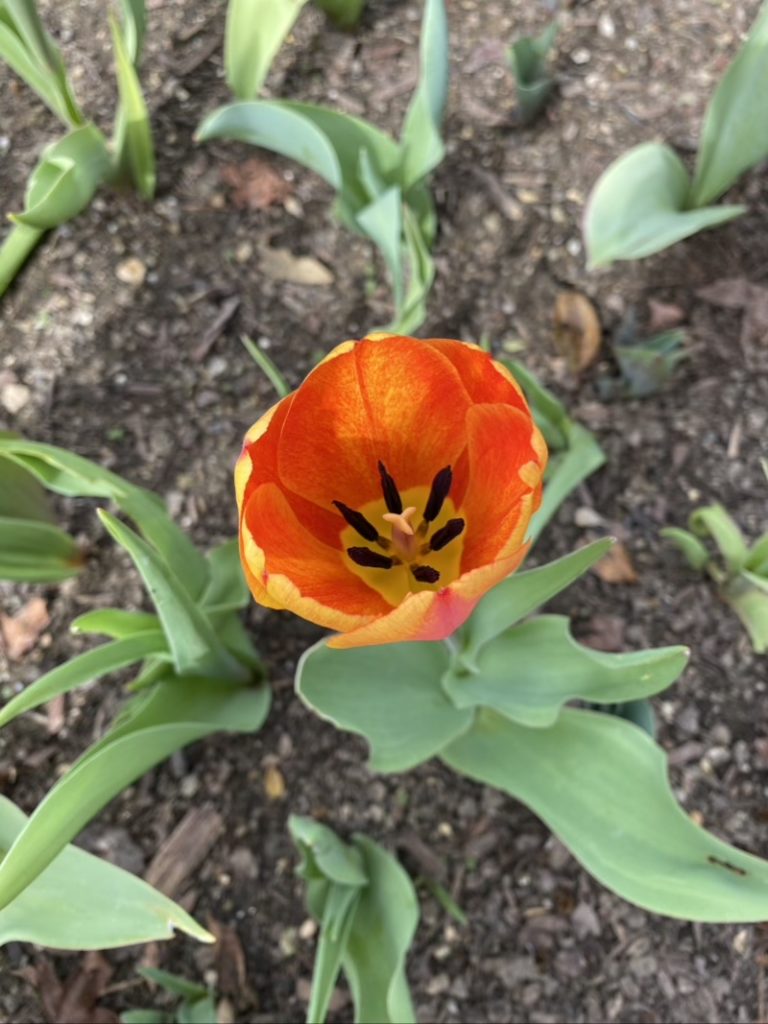 On a brighter note, our neighbor's annual tulip garden is beginning to bloom – there are only three or four tulips out so far, but it's a good sign. And since we hadn't planned on going to Keukenhof this year even before the pandemic, it's nice to have a local source of lovely tulips!