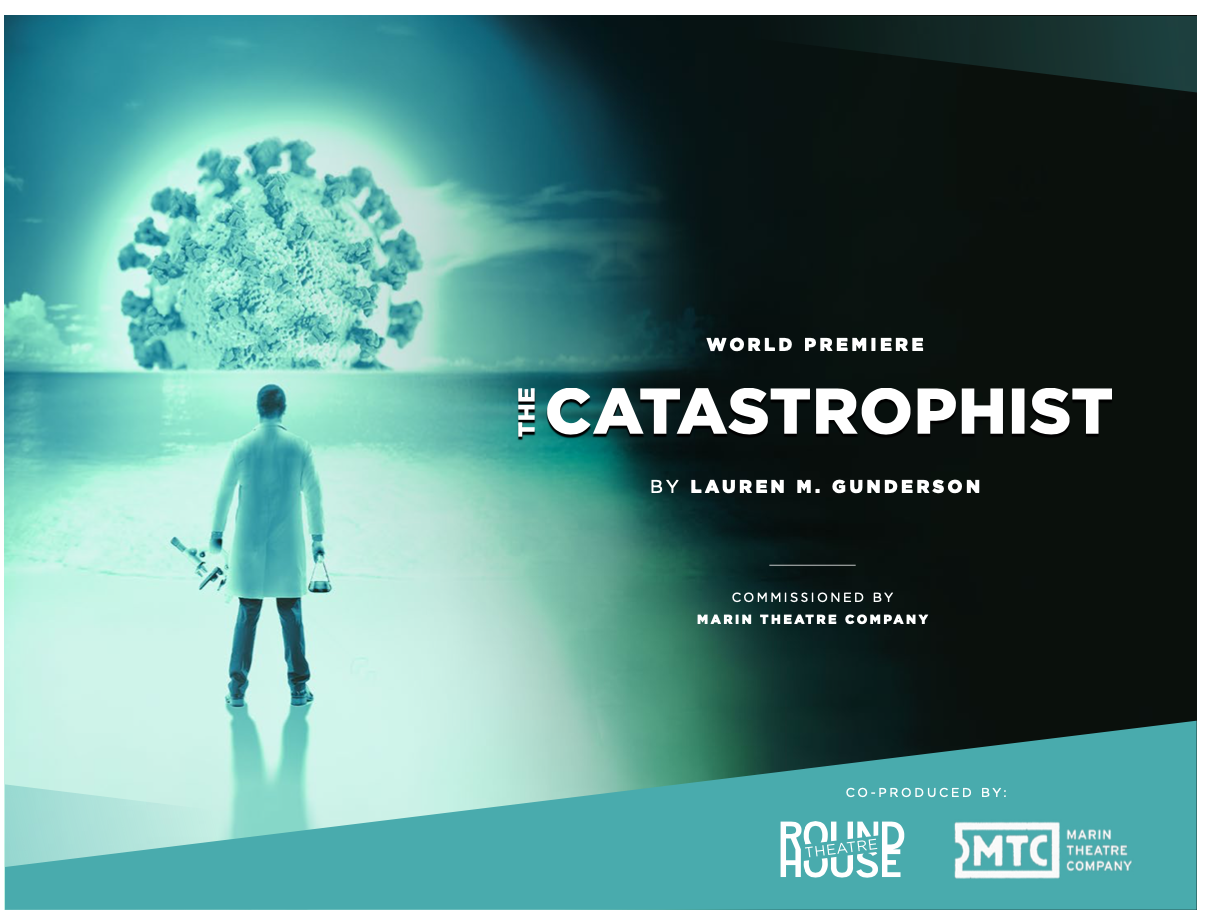 We were season subscribers to San Jose Rep right up until the end; one of the plays which we were supposed to see in its final year was The Complete History of Comedy (abridged) by the Reduced Shakespeare Company. That show didn't happen, of course, but we were able to see the play at the Marin Theatre Company a few months later, in December 2014. We enjoyed it and even went back to MTC to see Anne Boleyn a few months later – but the trip to Mill Valley was too much to make MTC a regular stop for us.
We stayed on their email list, though, and a couple of weeks ago, they sent the announcement of this year's season. They hope to be in the theatre again late in 2021, but in the meantime, they're streaming – which means distance is no obstacle. And the first play this season is by a favorite playwright, Lauren Gunderson – it's The Catastrophist, based on the life and works of Dr. Nathan Wolfe, a virologist and her husband. We signed up for the virtual season and watched the play tonight – it was excellent. As the ad says, it's "built of and for this moment in time" – it takes advantage of being on screen instead of grudgingly accepting the situation.
They have one or two more plays planned as part of the virtual season – I'm looking forward to seeing them.
And it's not too late to see The Catastrophist yourself – it's available by itself for $30 or as part of the virtual season, which costs $50. Details here – I recommend it!