I had fewer emails today touting Prime Day bargains than I've gotten in previous years, but the ones I got were effective. I bought an additional Amcrest webcam for about half the price of the ones I bought at the peak of the pandemic; I also bought a 60-watt Anker power brick for my laptop to take on trips, since it's significantly smaller than the Apple brick.
I was tempted to buy other power supplies, but when I looked through the gadget bags, I realized two important things:
1) I didn't need another power supply
2) I didn't need the Motorola G6 phone I'd gotten to use as a Google Fi hotspot, especially since Motorola had stopped providing updates for it, even security updates.
I found a place to send the phone – 911 Cell Phone Bank; they'll either provide it to someone as a no-cost emergency-only phone (all cellphones can call 911, even without a SIM) or recycle it. They even paid the postage to send it to them!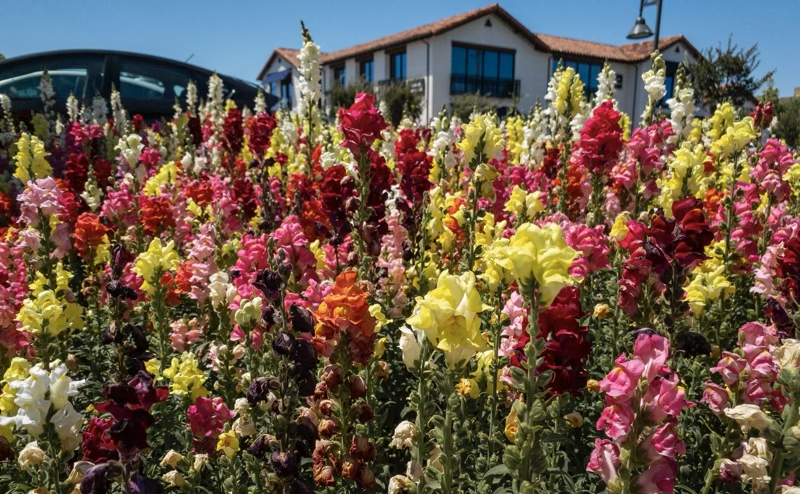 I've been noticing an interesting batch of flowers every time I've driven past Lester Square (a small strip mall near our house) so I walked over there today for a photo. I may have been a day or two too late to get them at their peak, but it was a lot cooler today than over the weekend – much more pleasant for walking than it was a couple of days ago.