We were the last group off the ship this morning, which gave us the luxury of sleeping late and having a leisurely breakfast and time to wander around the ship before boarding the tender for Vigur Island. The island is family-owned and only a limited number of visitors are allowed on at any time.
The main attraction of Vigur Island is the wildlife – puffins, Arctic terns (which can be vicious – we had to carry sticks to avoid being attacked by them), and eider (ducks). The island produces about 50kg of eiderdown per year, of a world production of only 3500kg – the down is harvested from the nests of the ducks after they shed it.
We survived the terns and were treated to "happy marriage cake" before leaving the island.
After lunch, we sailed to Isafjördur and visited the Maritime and Folk Museum. There, we sampled some Icelandic delicacies – dried fish, preserved shark, and Black Death (Brennivín Icelandic schnapps). The schnapps was the best of the three offerings.
After that, we stopped at a waterfall where we drank water right from the glacier that fed it – untreated!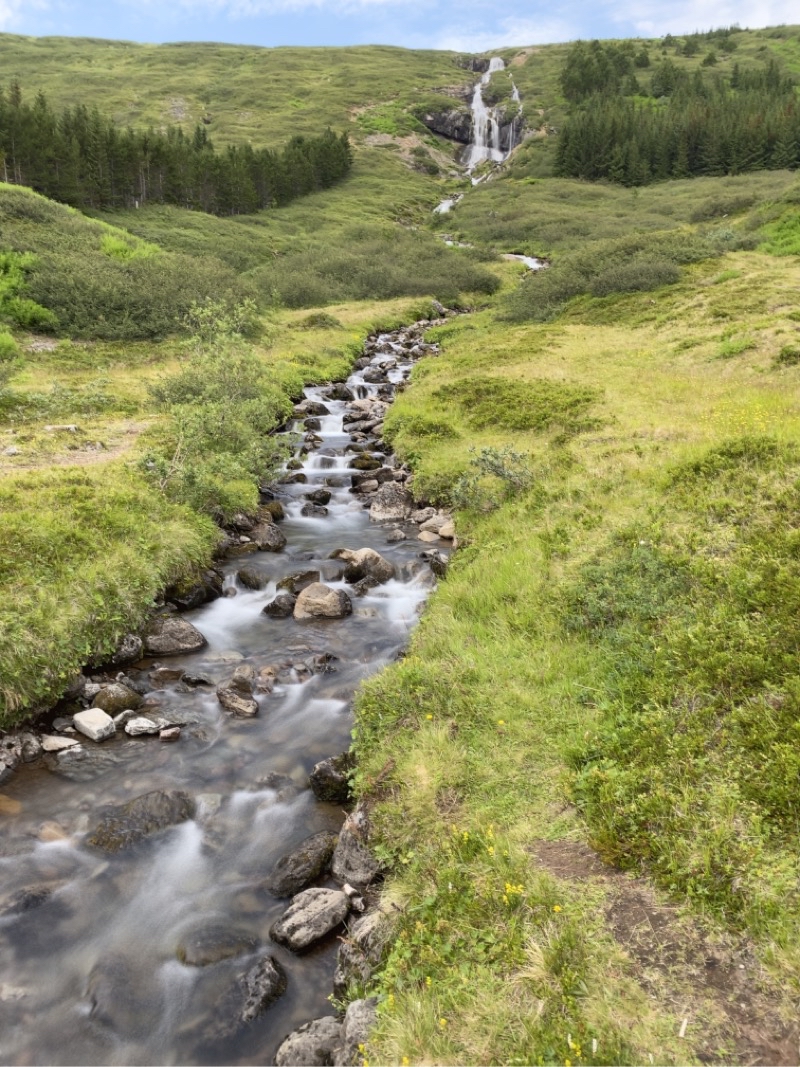 Then we drove through a six-kilometer long tunnel to Bolungarvik for a short concert in an old church and a visit to the Fisherman's Museum.
And now we're back on the ship, en route to Grimsey Island and the Arctic Circle. I expect to lose connectivity soon, so I'm posting now!