We went to Lexington today to learn more about how the American Revolution got started. Our first stop was the Lexington Battle Green – it didn't look very impressive at first glance.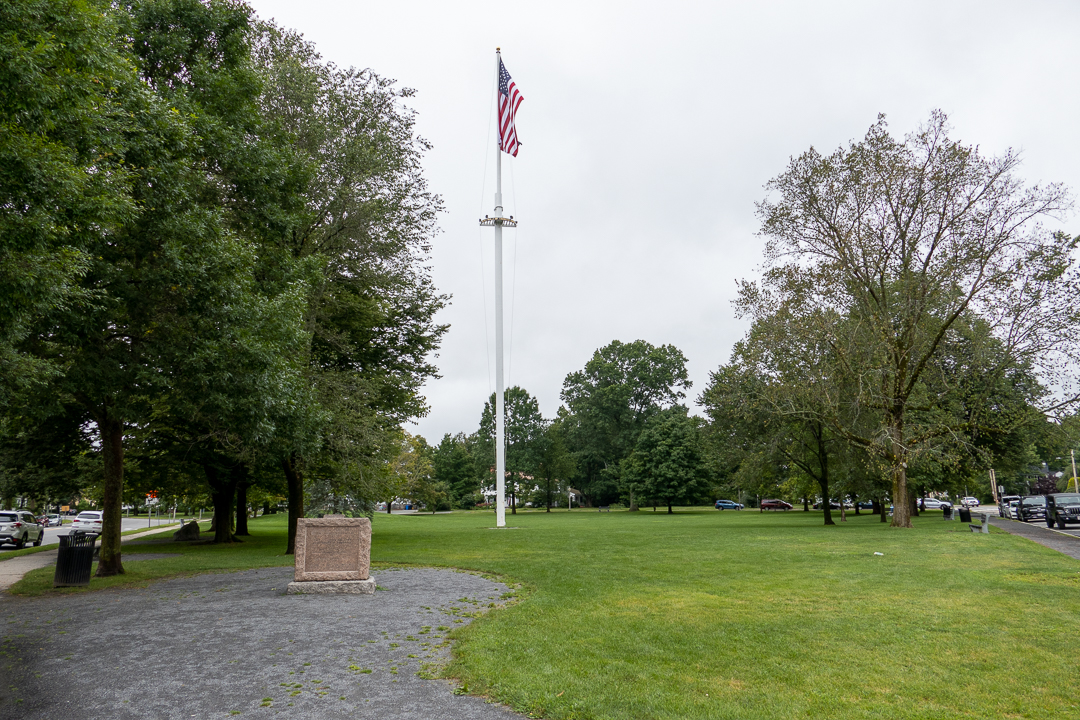 We took a walk around the Battle Green and saw a few interesting items, like the oldest Revolutionary War monument in the US, dating from 1799 (with the remains of the milita members who were killed at the Battle of Lexington reburied there).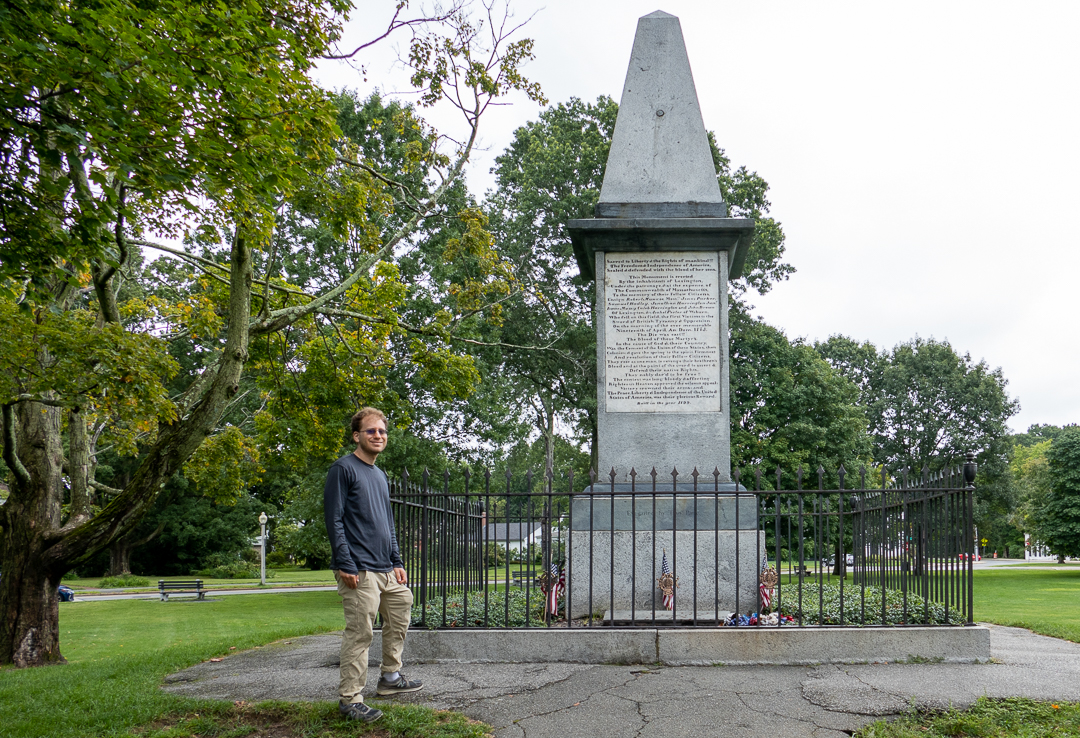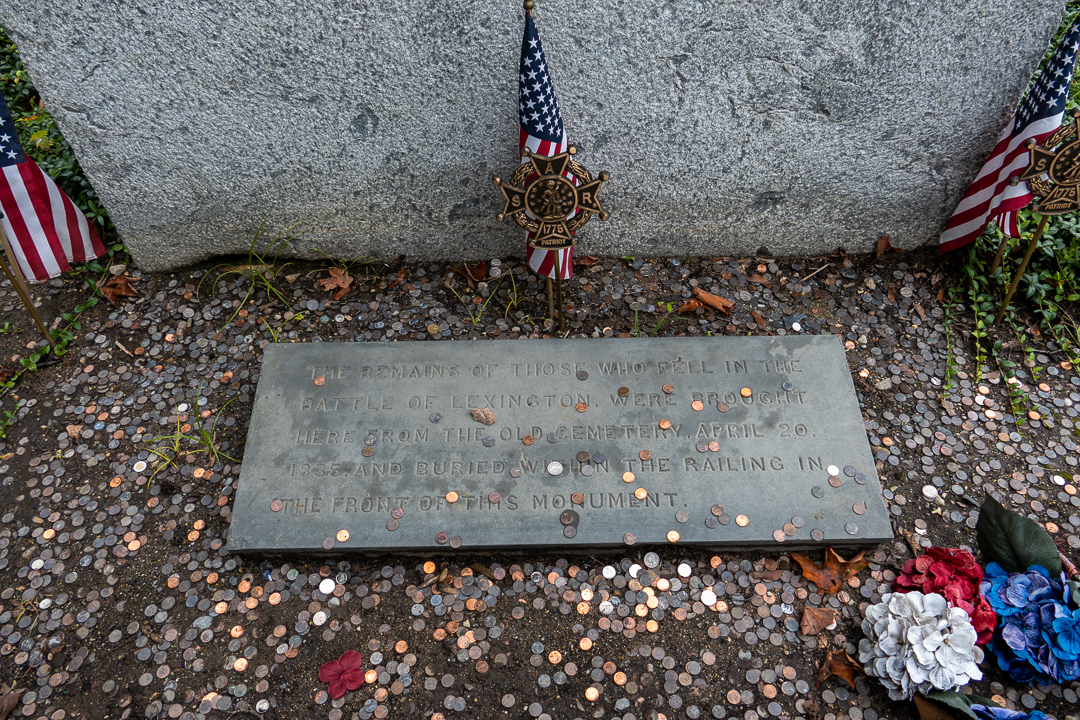 And across the street, we saw a huge house with an unfamiliar flag – Google told me that it was the Grand Union Flag, the first official US flag (and almost certainly the flag that George Washington flew when he sailed across the Delaware, not the one in the famous painting).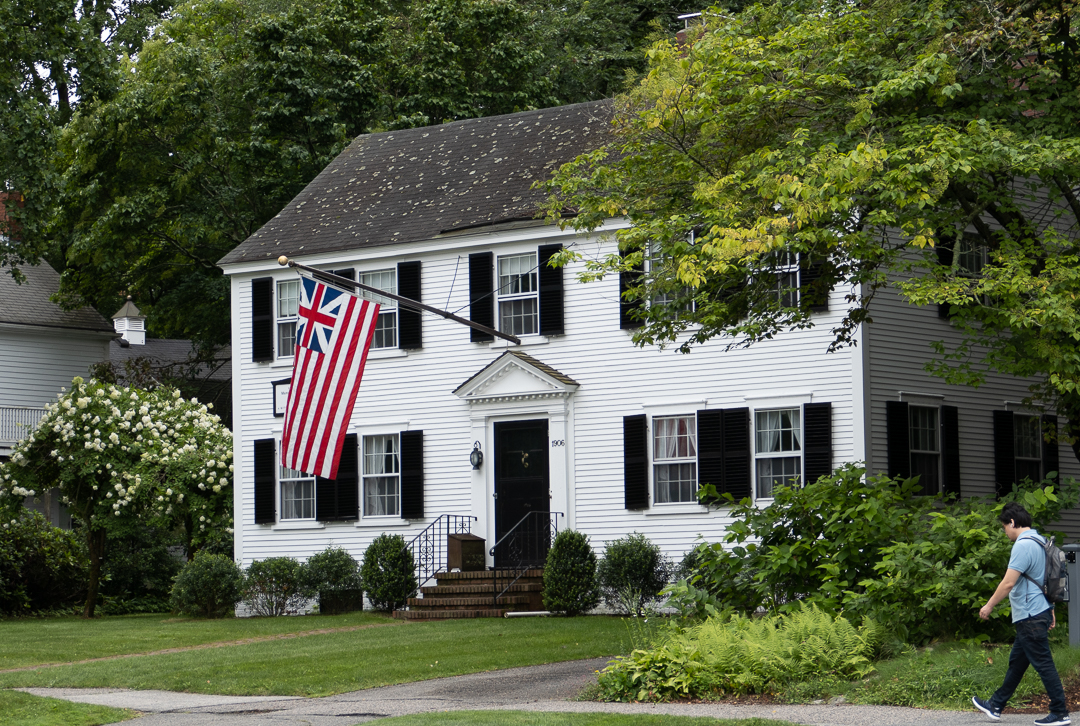 A few minutes later, we started our tour of the Battle Green – we looked at the Battle Green as a whole and found out how the British marched up Massachusetts Avenue from Boston and encountered the Americans who were there for a symbolic presence. Their commander, John Parker, ordered them to disperse and stand down – but in the darkness and confusion, when a shot suddenly rang out, the British regular troops started firing at the Americans, killing several. No one knows who fired that first shot – and it's not for lack of investigations, beginning the very next day.
The house with the Grand Army flag was one of the few "witness" houses to survive to the present day; another one, the Harrington House, was owned by John Harrington, one of the Americans killed that day. He is supposed to have walked from the battle to the house (a distance of less than a block) and died on its doorstep.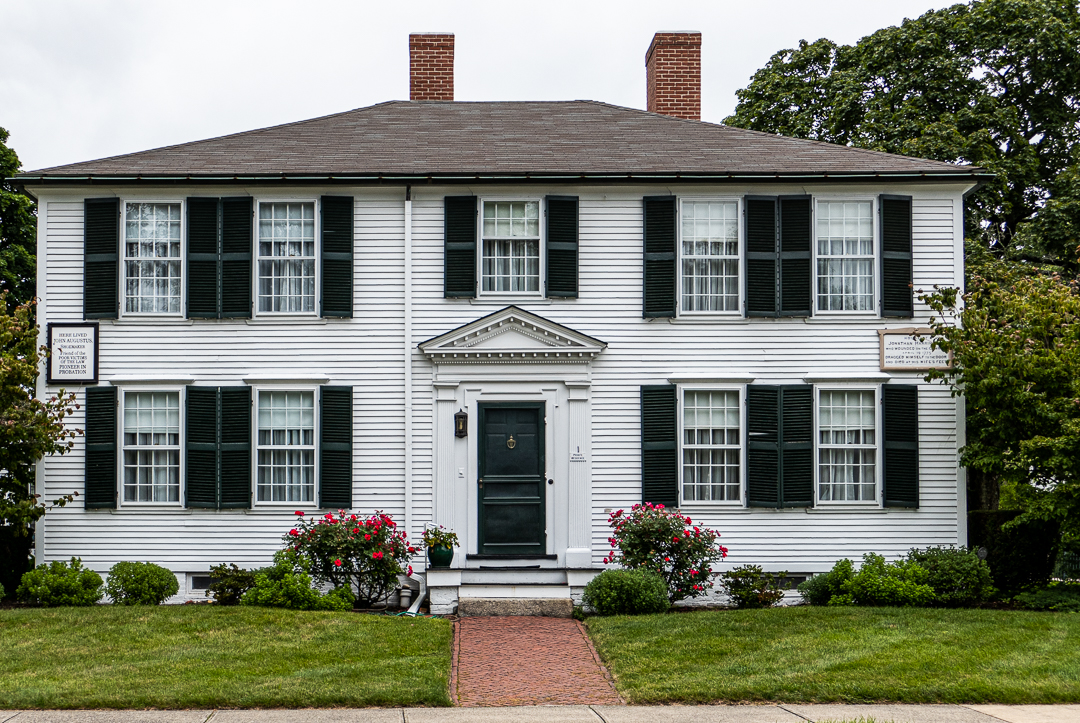 We finished the tour at the Old Burying Ground, where John Parker is memorialized (and may be buried – nobody knows).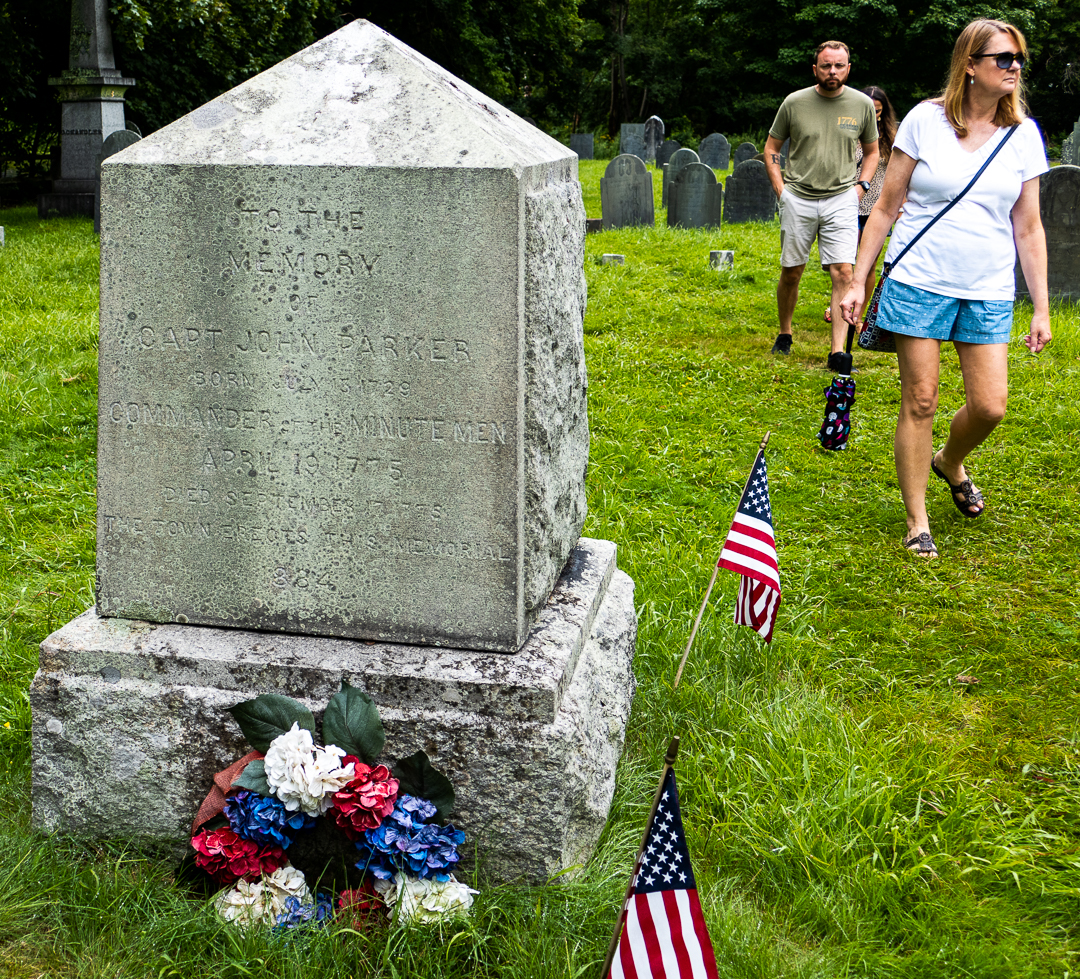 I recommend taking the tour if you are in the area. I also recommend having a car – we didn't, so we walked the couple of miles up Mass Ave to our next stop, the Minute Man National Historic Park Visitor Center.
We arrived just in time to join a ranger-led walk to the site of "Parker's Revenge". After the British had marched up to Concord, only to find the arms they were supposed to seize had been moved, they had to go back to Boston – and there was only one road. Parker brought his troops up from Lexington and set them up as snipers – they harassed the British soldiers and shot several of them. The National Park Service carried out an archeological expedition to find out exactly where the battle happened – it's an interesting story all by itself.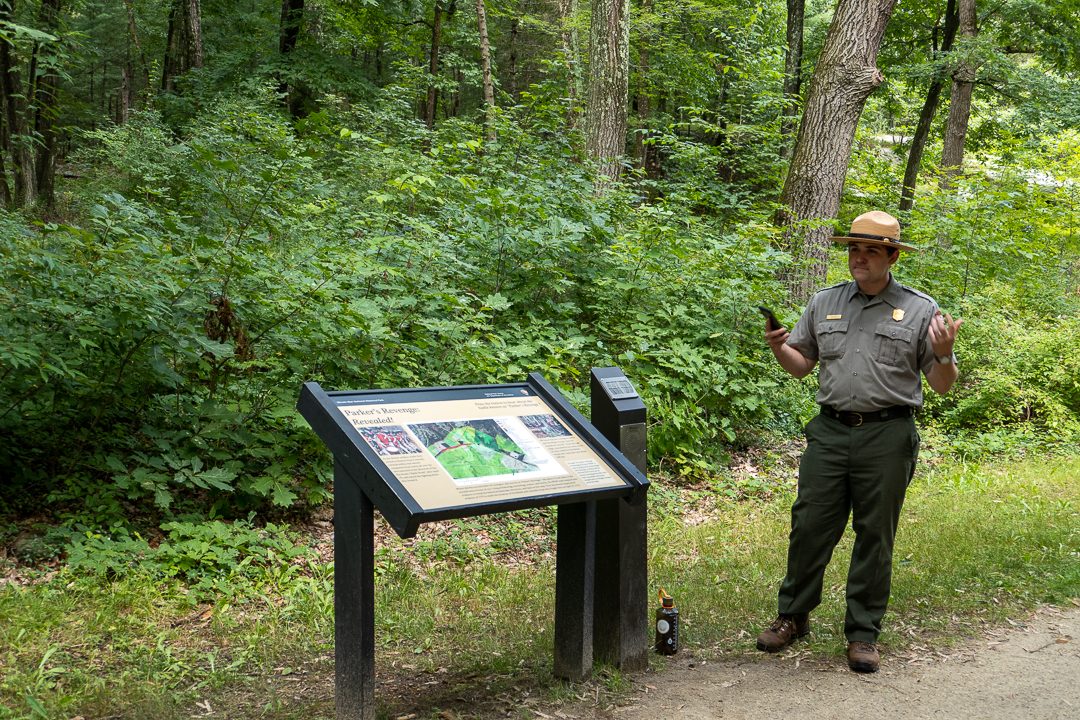 We had hoped to go to Concord, but it was almost five o'clock and we were tired, so we called a Lyft to take us back to Boston. It was a much easier journey than the British soldiers had taken in 1775. And we didn't get rained on at all today!