We flew home on United; it was the first time I'd flown them in quite a while (even pre-pandemic). We were in First Class, so we were in Boarding Group 1. I was amused that there were five "pre-boarding" groups called before Group 1! United has only recently started serving hot meals in domestic First Class; they had the same choices on both legs, a chicken breast meal or an vegetarian ragu. We tried one on each leg; I slightly preferred the chicken, but they were both acceptable.
The flights were unremarkable, uneventful, and arrived early. I even got a view of Mono Lake.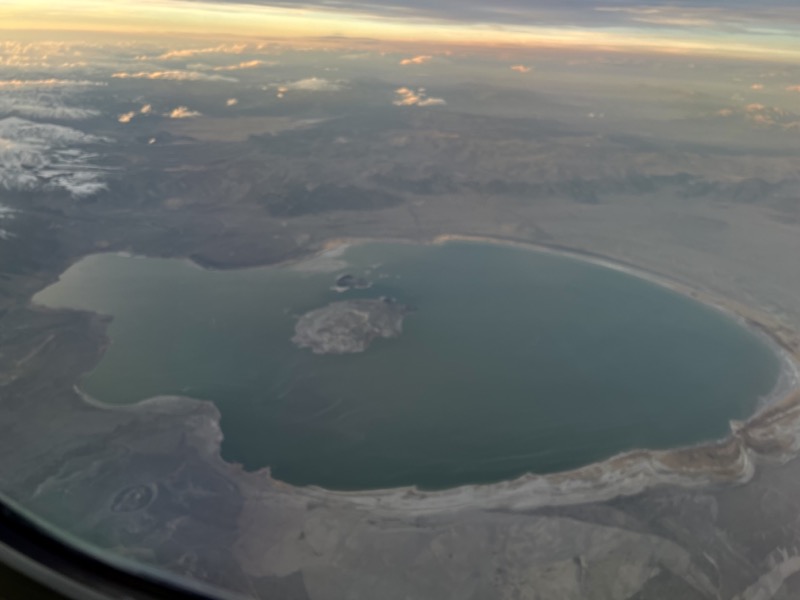 All in all, a good day, though it doesn't make for a very interesting blog entry!