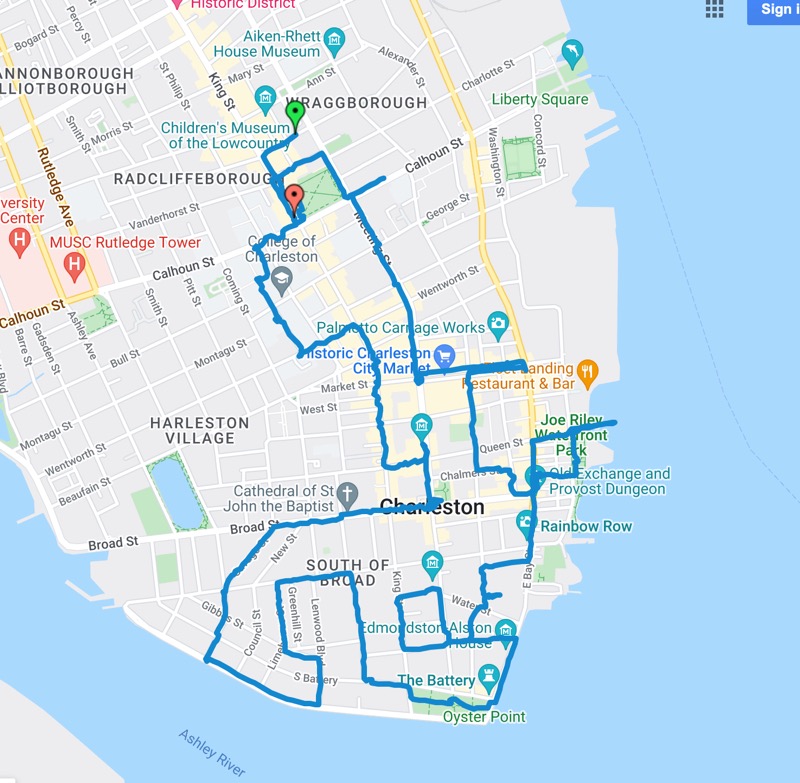 Our flight from Dallas was delayed, so we didn't get to the Frances Marion Hotel until well after midnight, and it was at least 1:30am before we were in bed.
This morning, we had breakfast at the Swamp Fox Cafe (the hotel restaurant) – omelettes, toast, grits, and fruit. There was too much food to finish, though we tried!
The first event on our tour was at 4:30pm, so we had the day to ourselves – we decided to walk the Year Round Volksmarch to get an overview of Historic Charleston. We had a choice of the 5km or 10km distance, and we decided to do the whole thing.
The start point was a few blocks from our hotel, and the first stretch of the walk took us right back to the hotel – actually, to Marion Square across King Street. We took the obligatory selfie and also photographed the remains of the Tabby Horn Work (part of the original Colonial defenses) and the Rotary Fountain.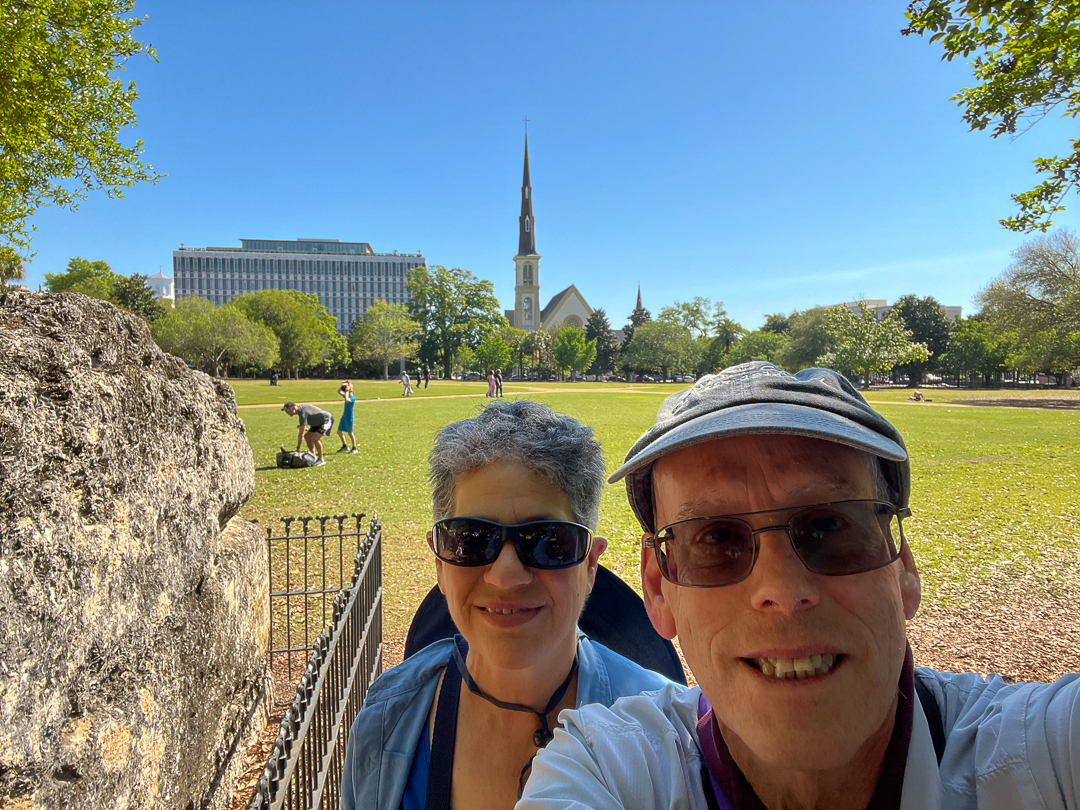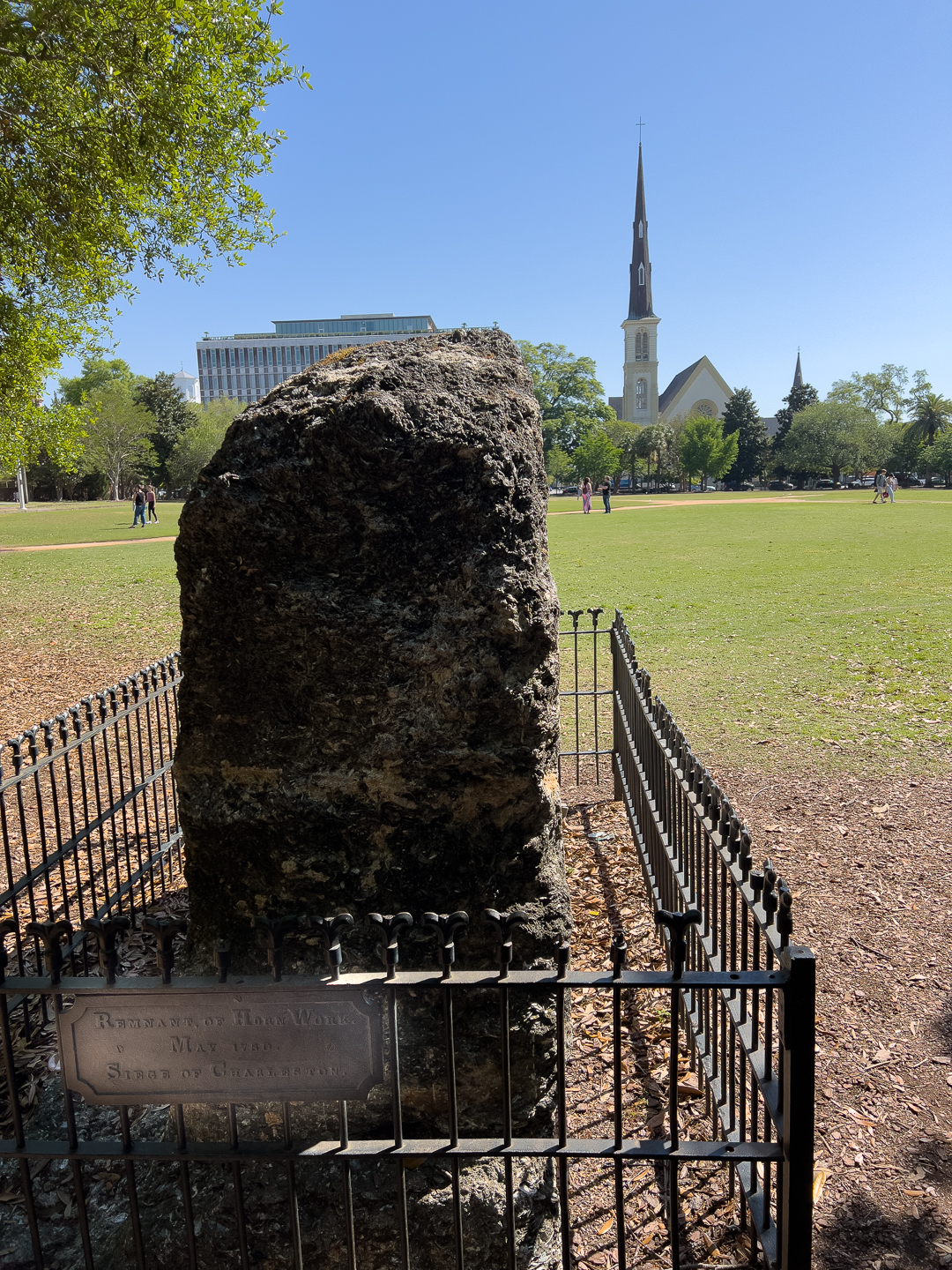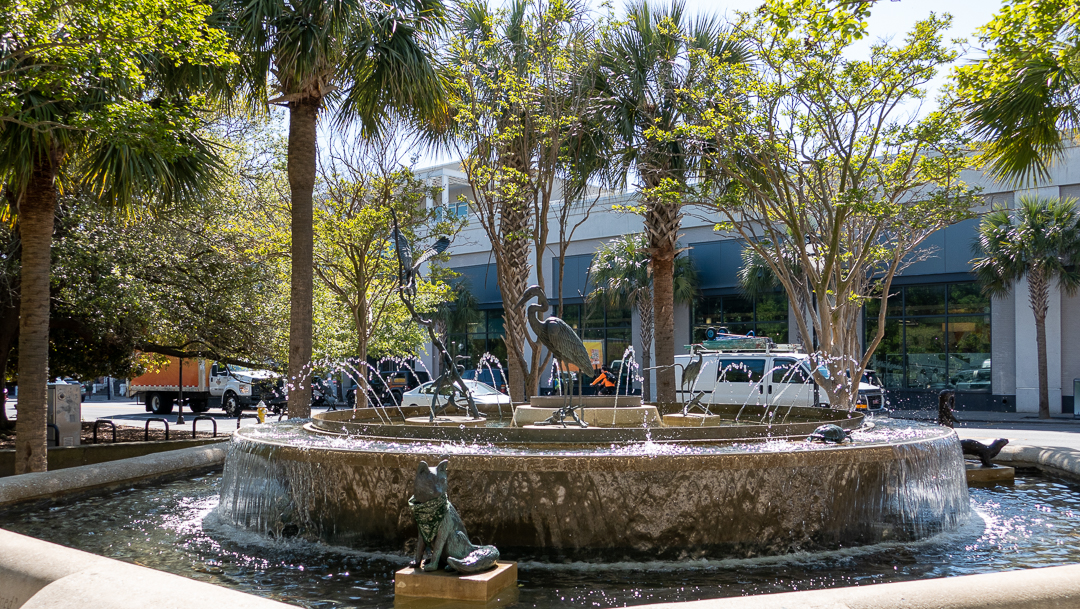 Next, we explored the College of Charleston, which we'd return to with our Study Leader this evening.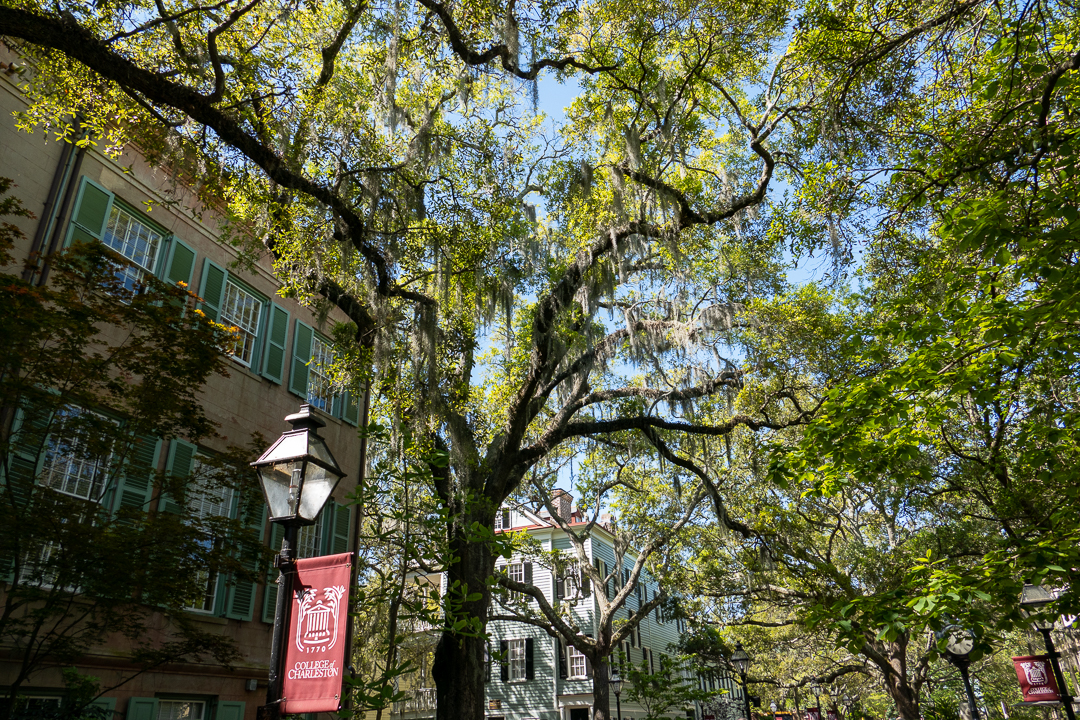 Then we walked into downtown Charleston, stopping at Charleston City Hall to see the Trumbull portrait of Washington in the Council Chambers, along with a bust of Fulton and, of course, a painting of John C. Calhoun.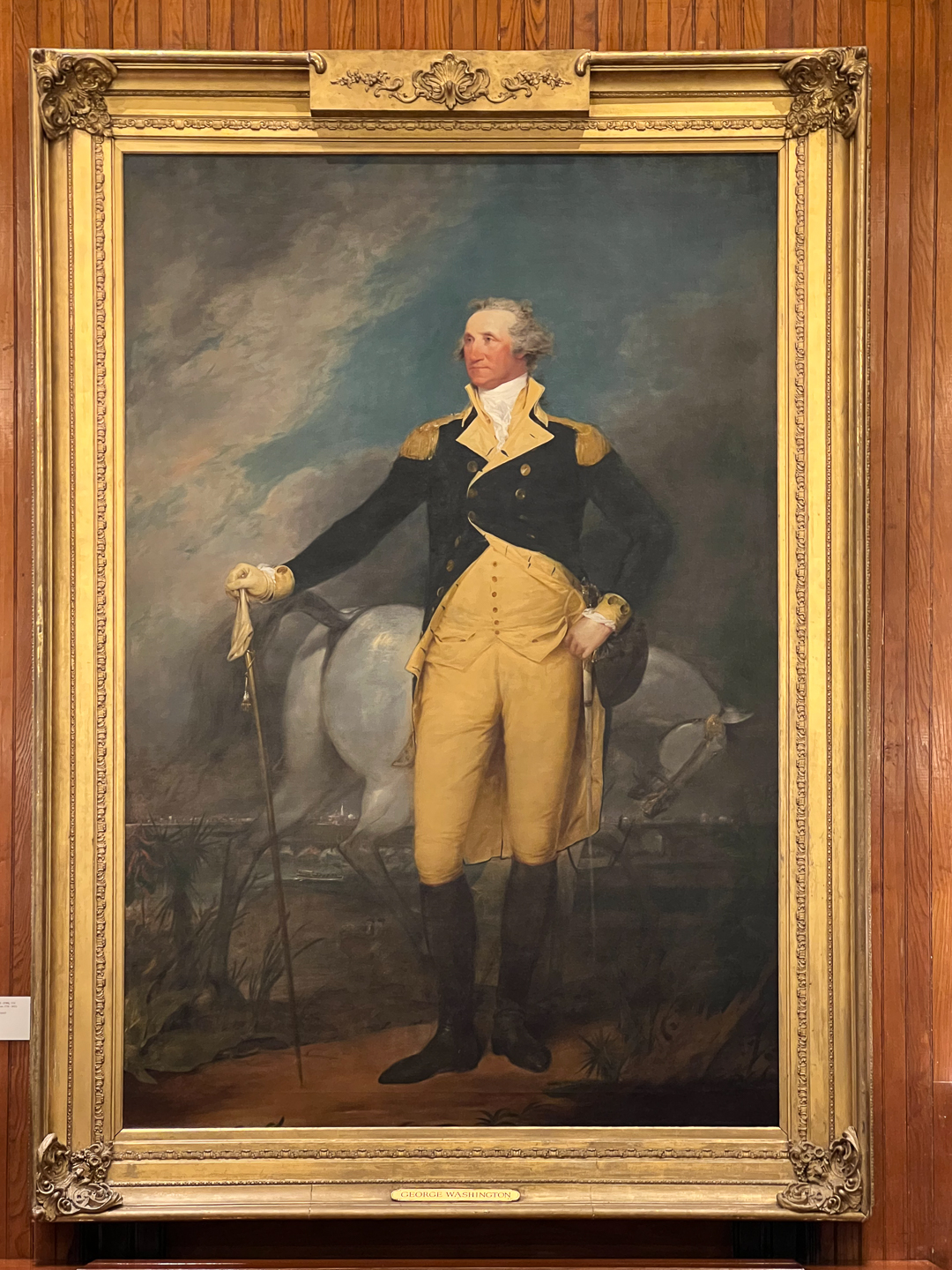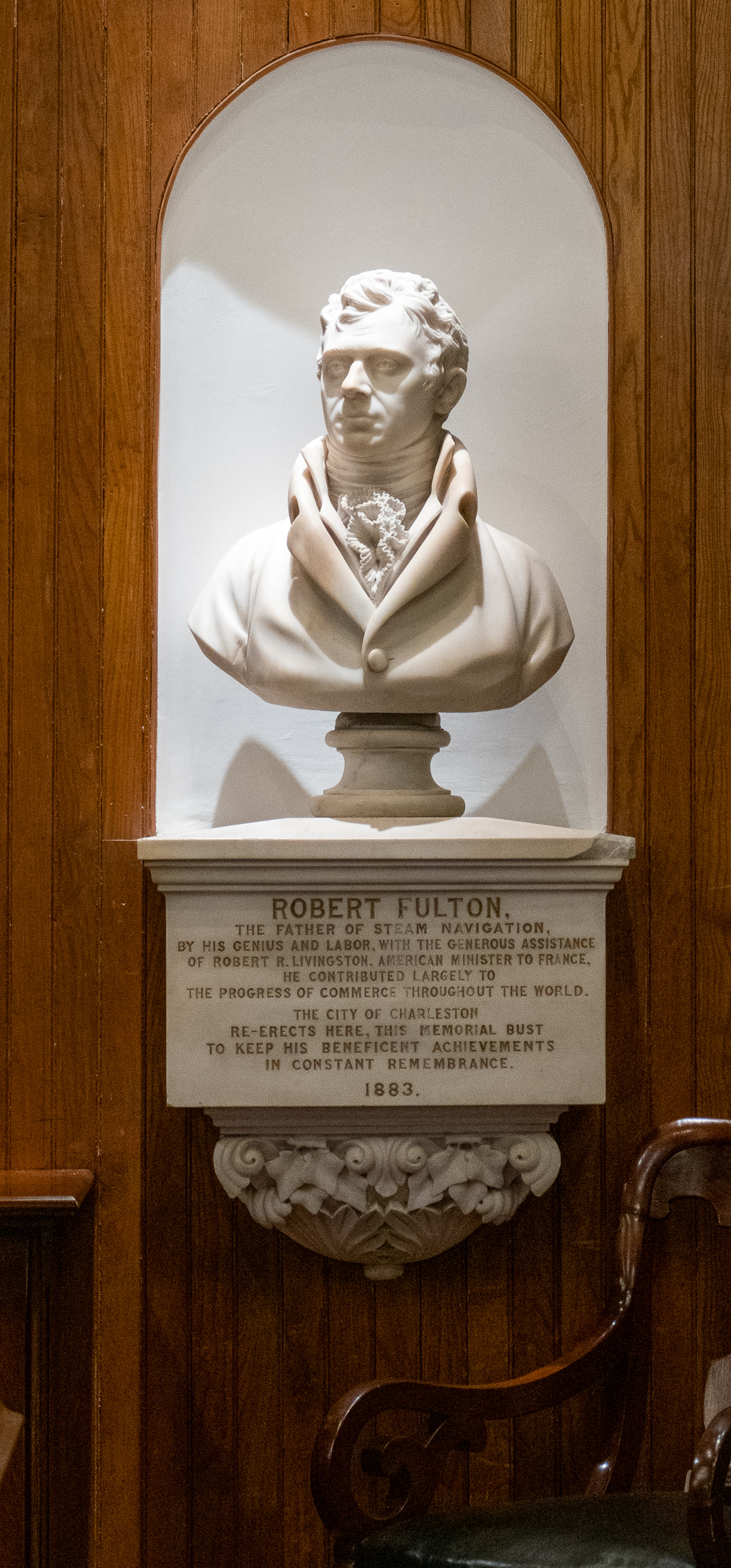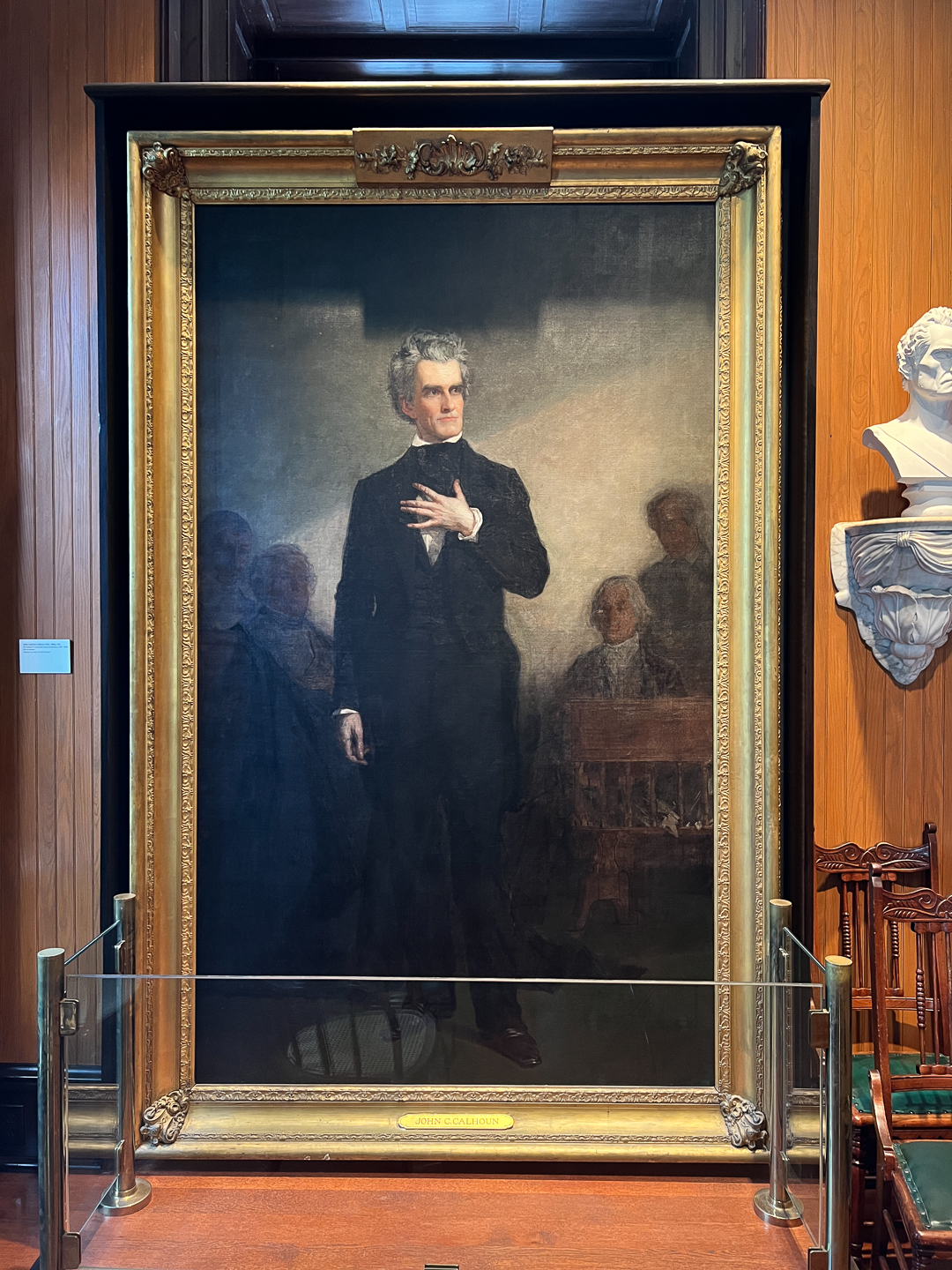 We continued to White Point Gardens (The Battery) on the waterfront to enjoy the breezes and the views, including Fort Sumter (though the photo below is of Castle Pinckney).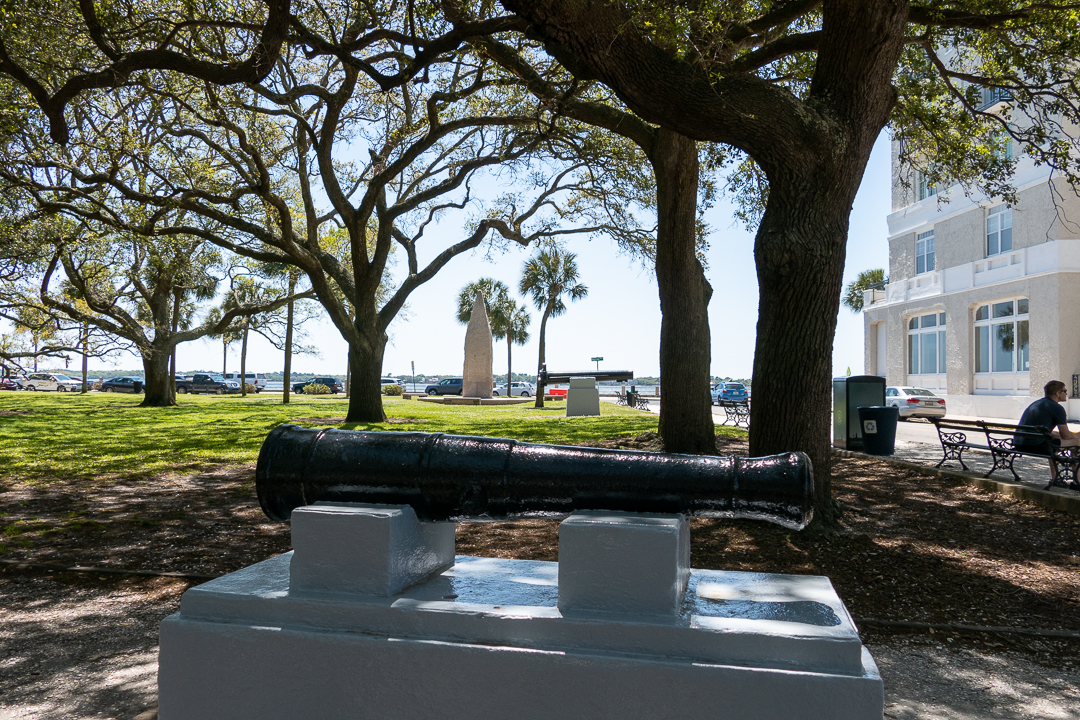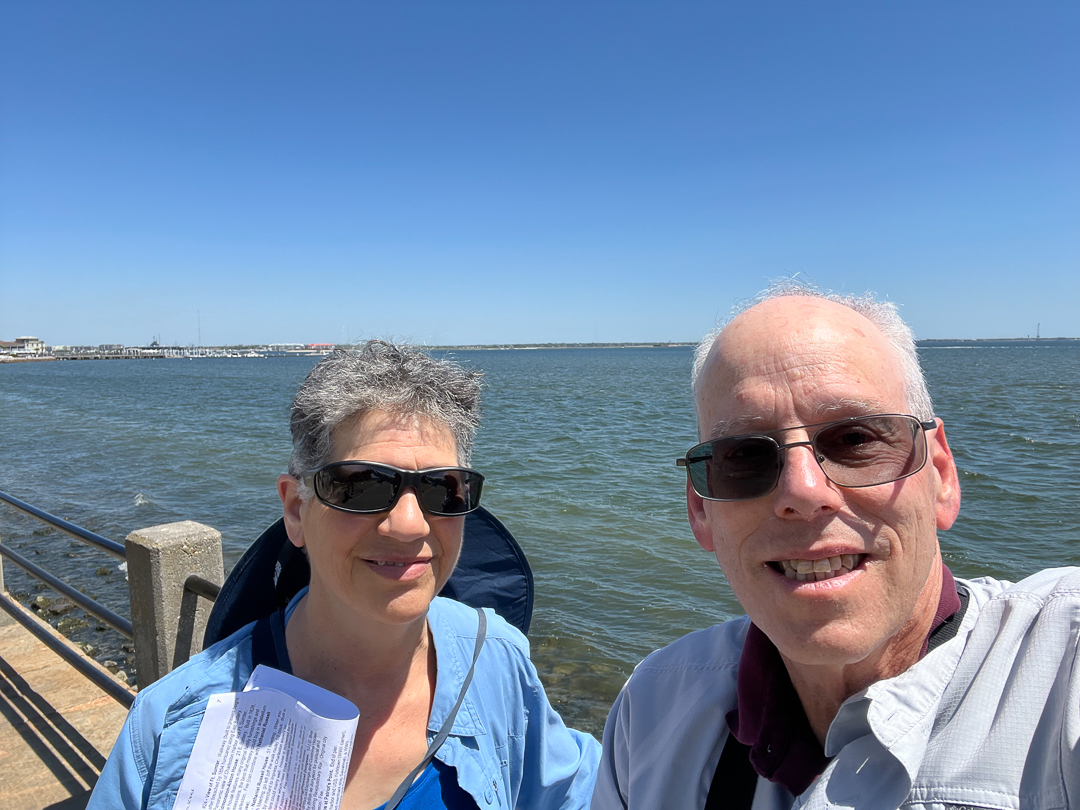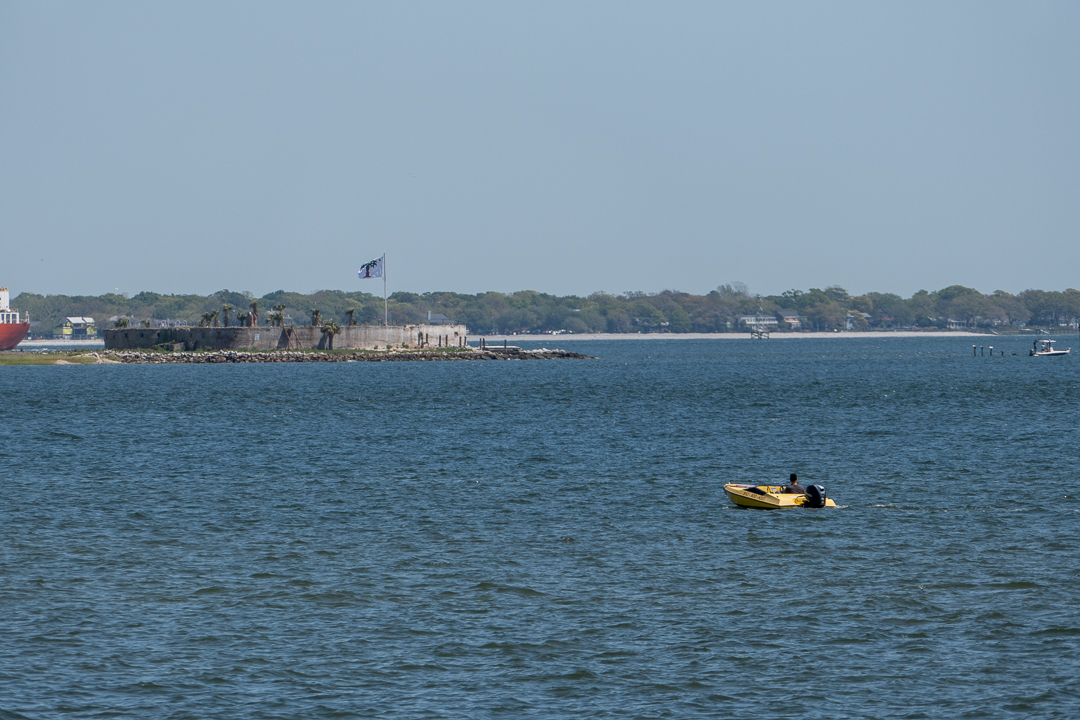 There were even flowers!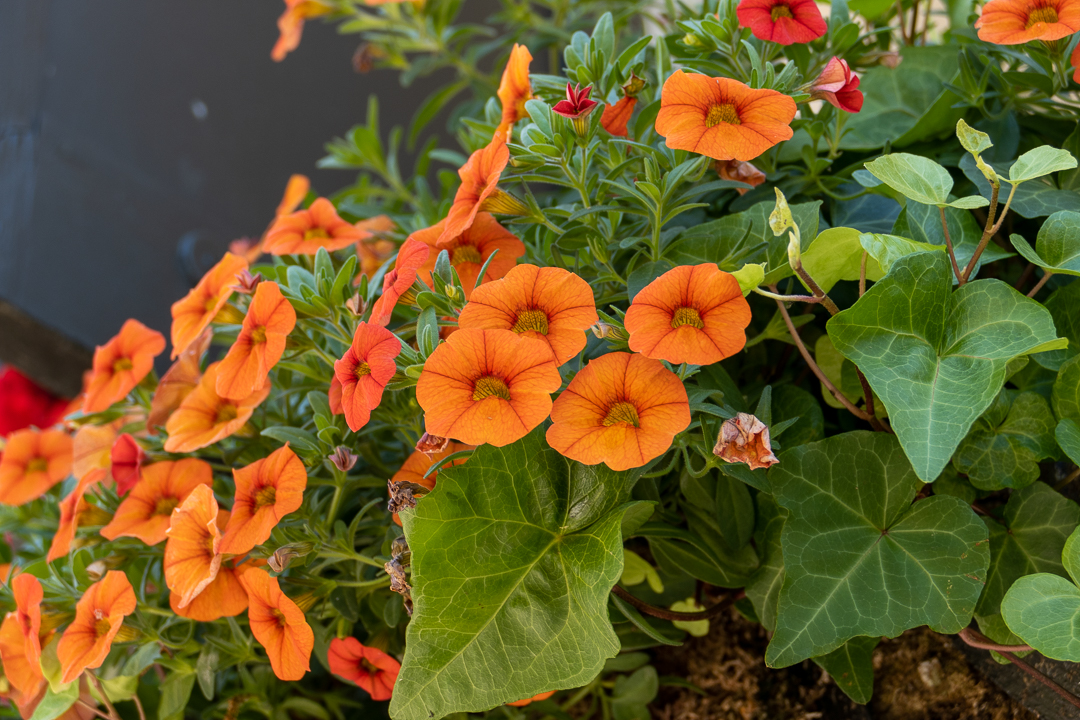 We continued on to Waterfront Park for a much-needed Italian ice and more views.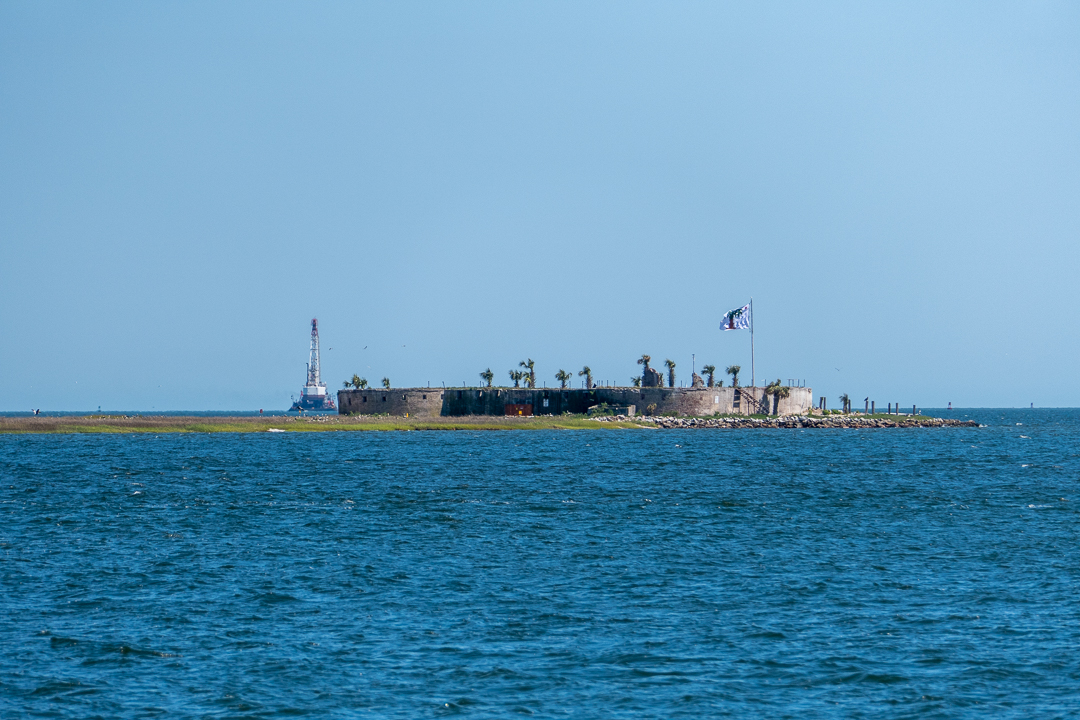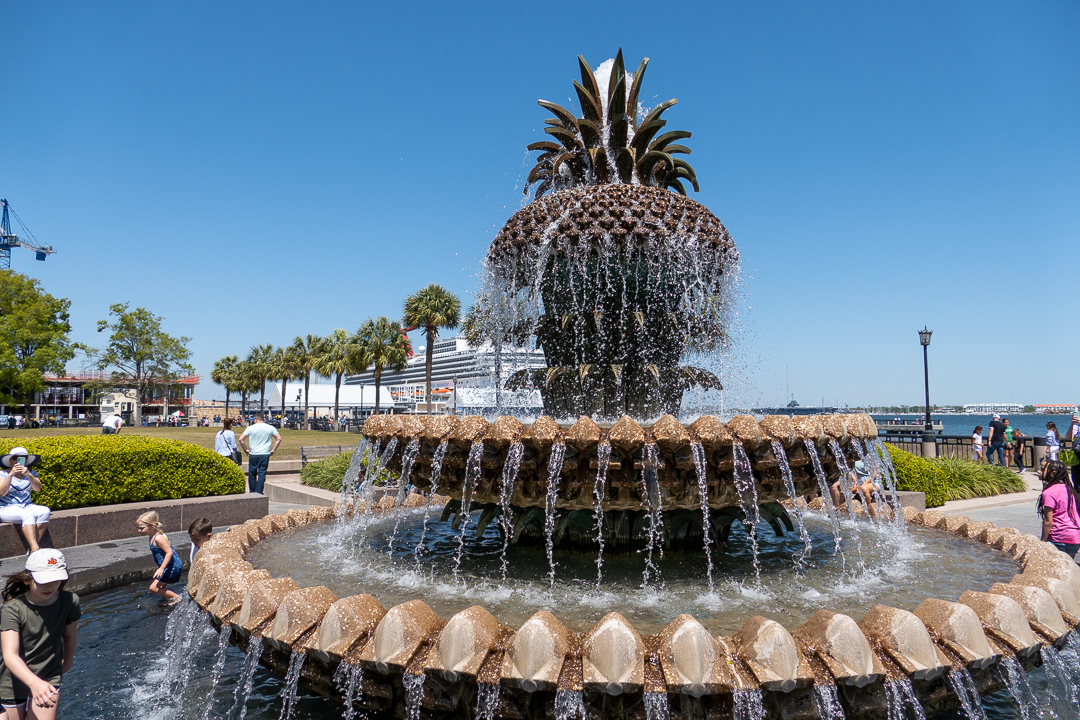 Charleston has recently started to confront the history of slavery, with markers and the Old Slave Market Museum.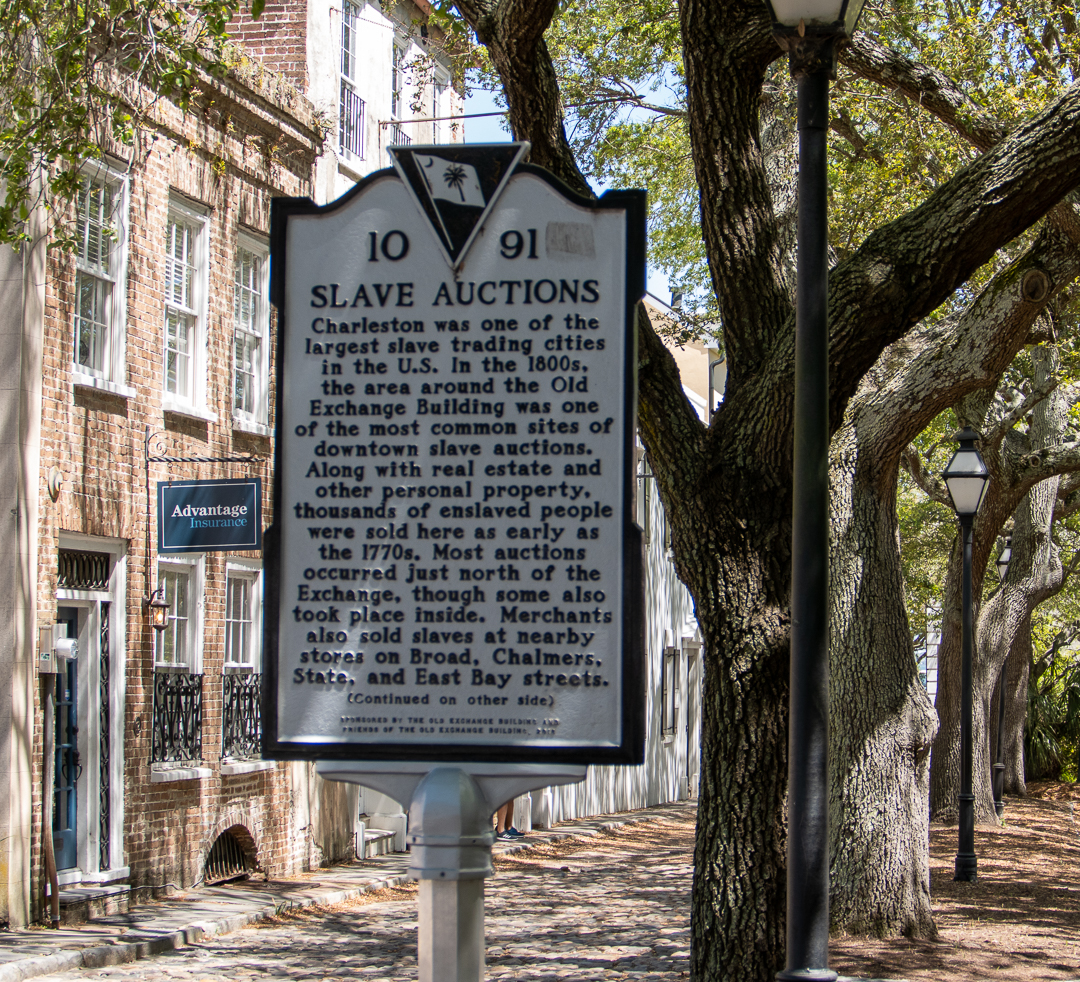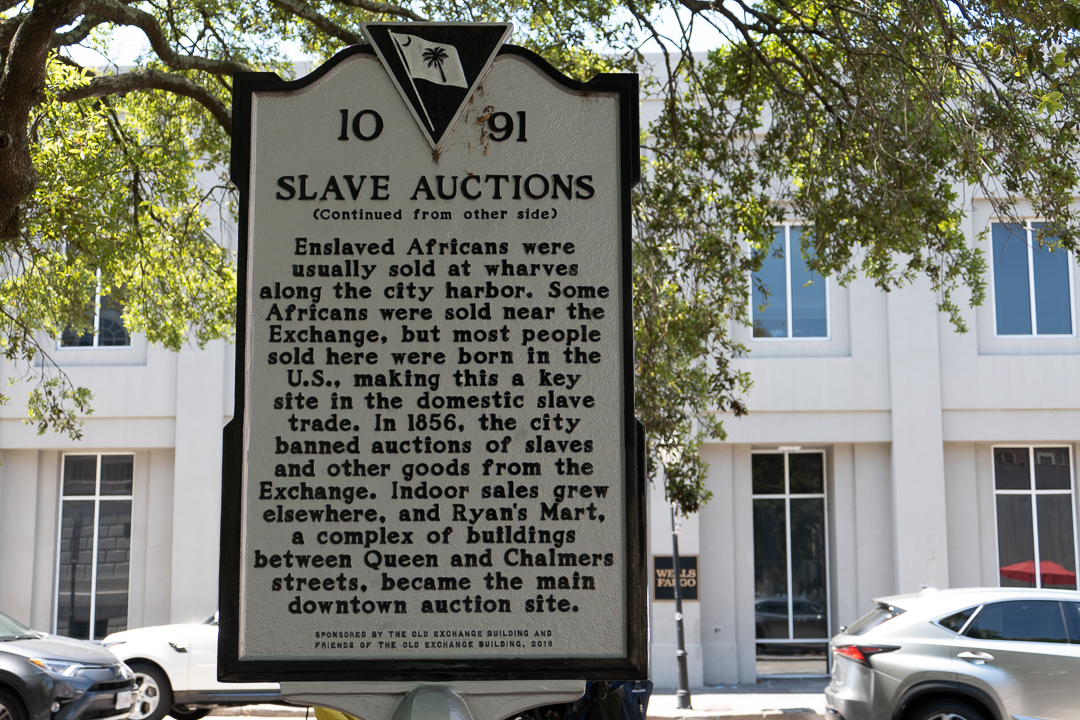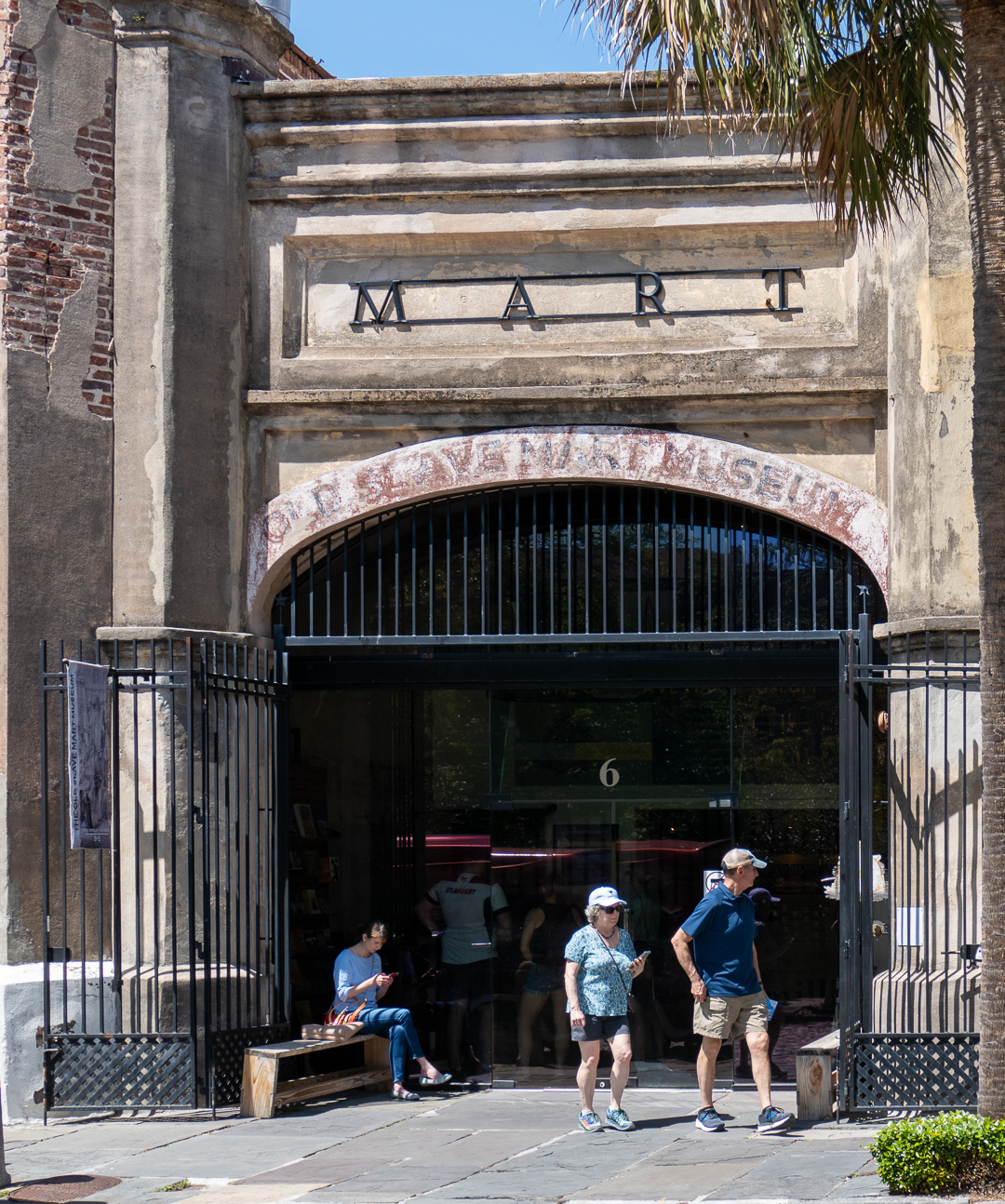 We also saw other, happier, historical commerce continuing to the present day.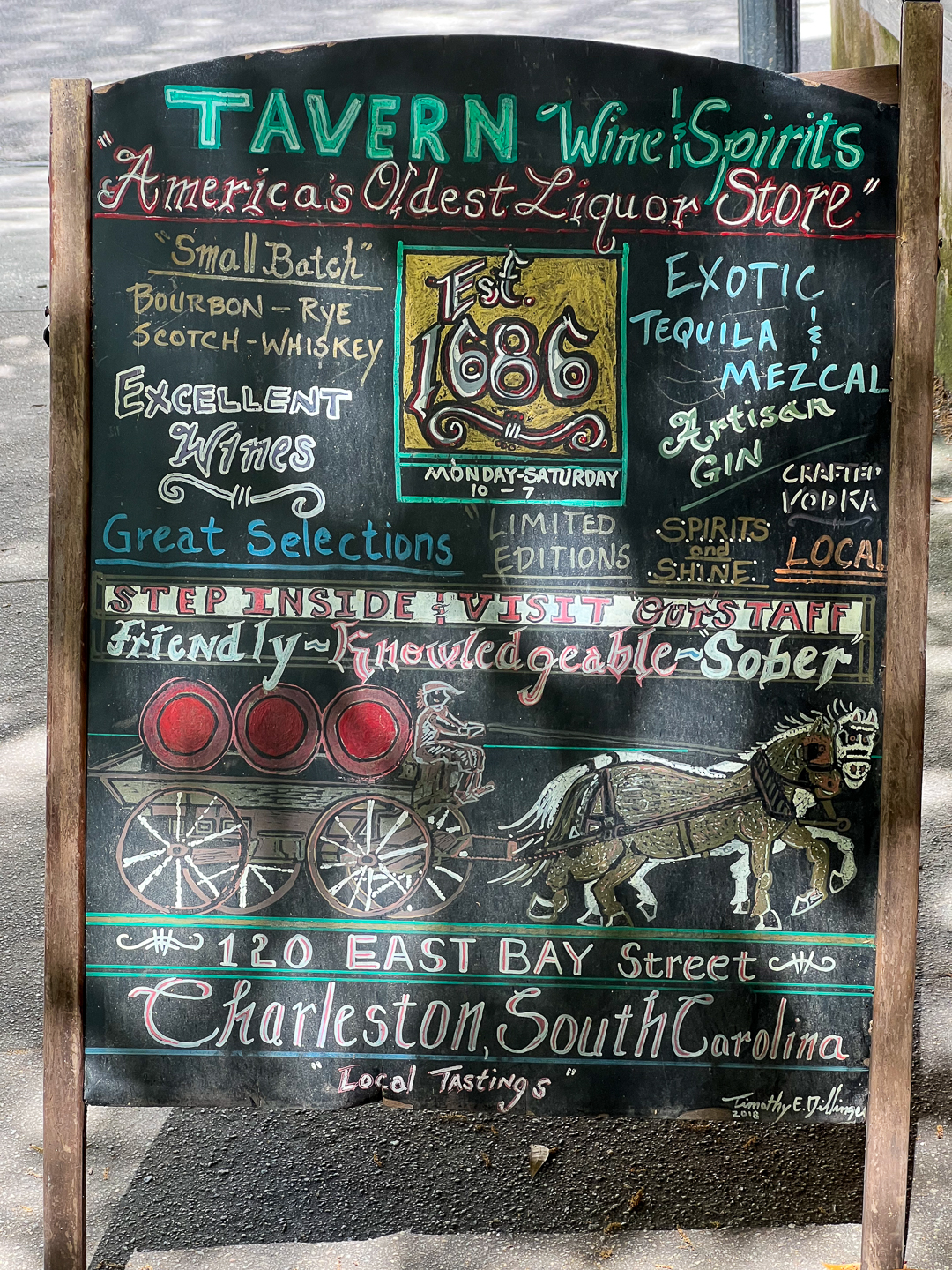 Our final stop on the walk was Emanuel AME Church, the site of the murder of the Emanuel 9.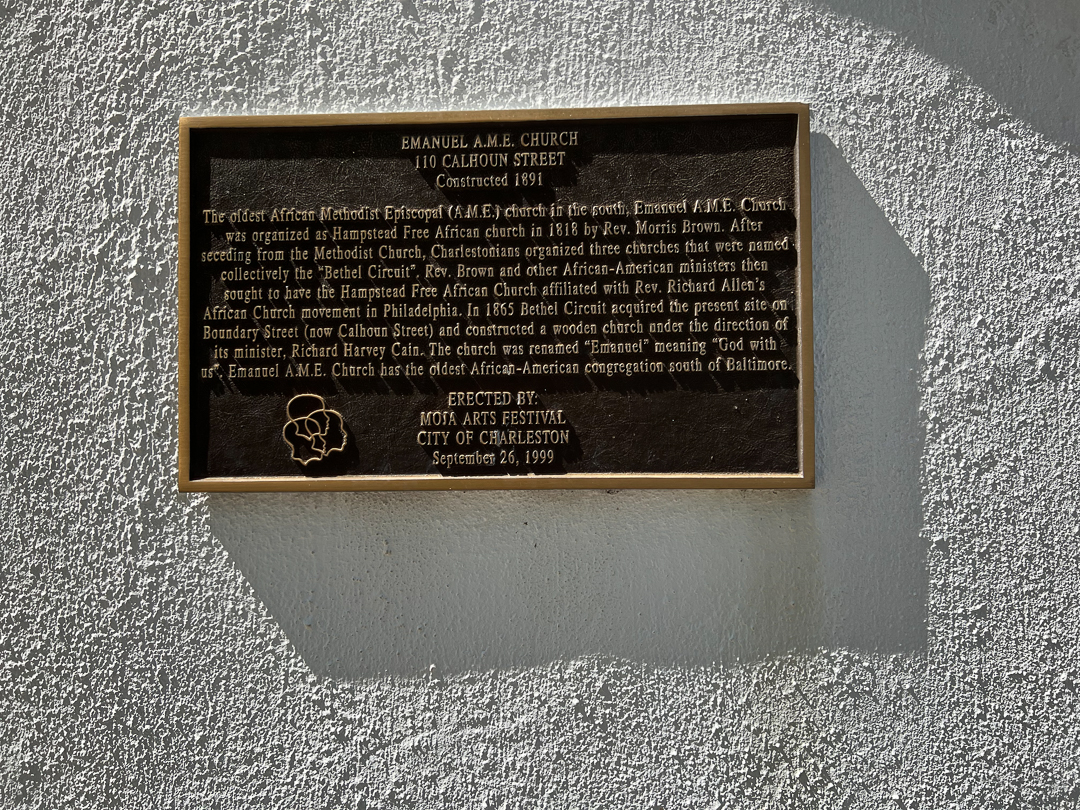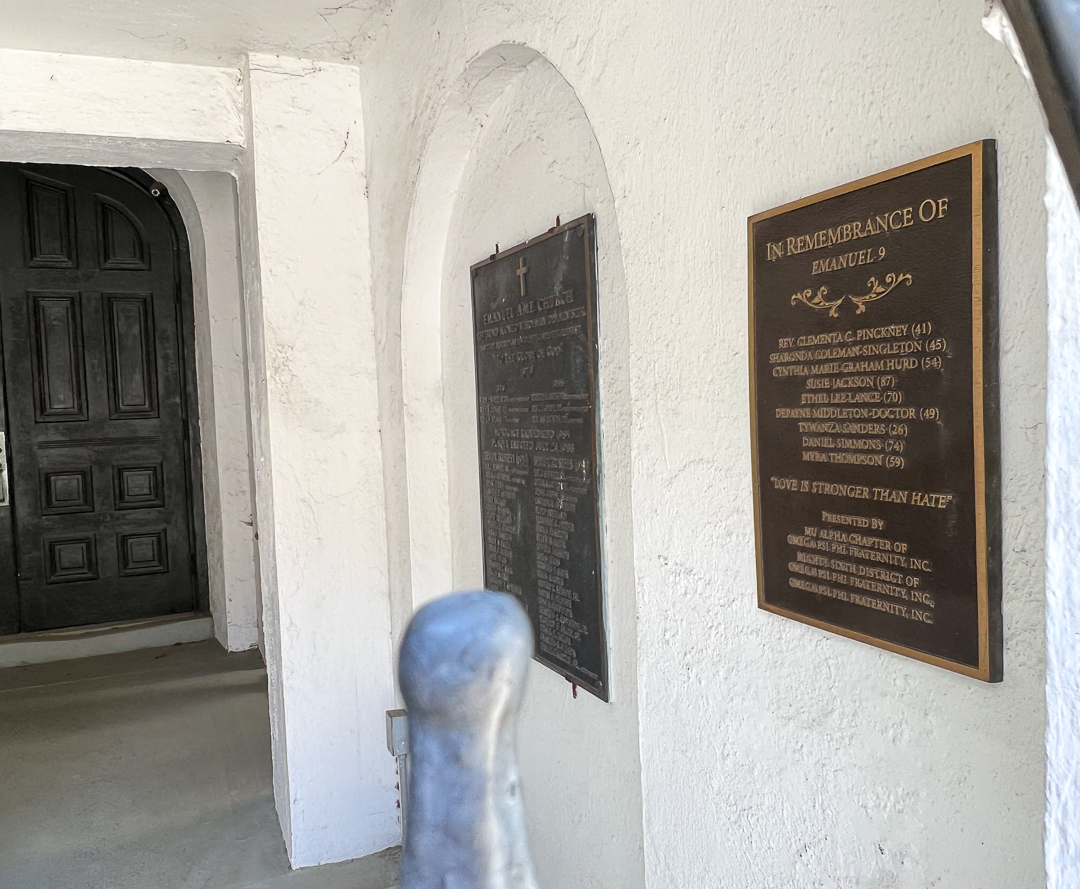 And then we returned to the hotel to rest briefly until it was time to meet the others on our tour and get started with a short lecture and a tour of the College of Charleston, led by our Study Leader, John Meffert.
We saw the Porters Lodge (old entrance to the college), Randolph Hall, houses that had been in the community but now were part of the college (such as the yellow "show house" built by a merchant who was using it to advertise his ability to build a similar house for others), and more. John told us how the college had grown and changed over the years, and how it affected the city.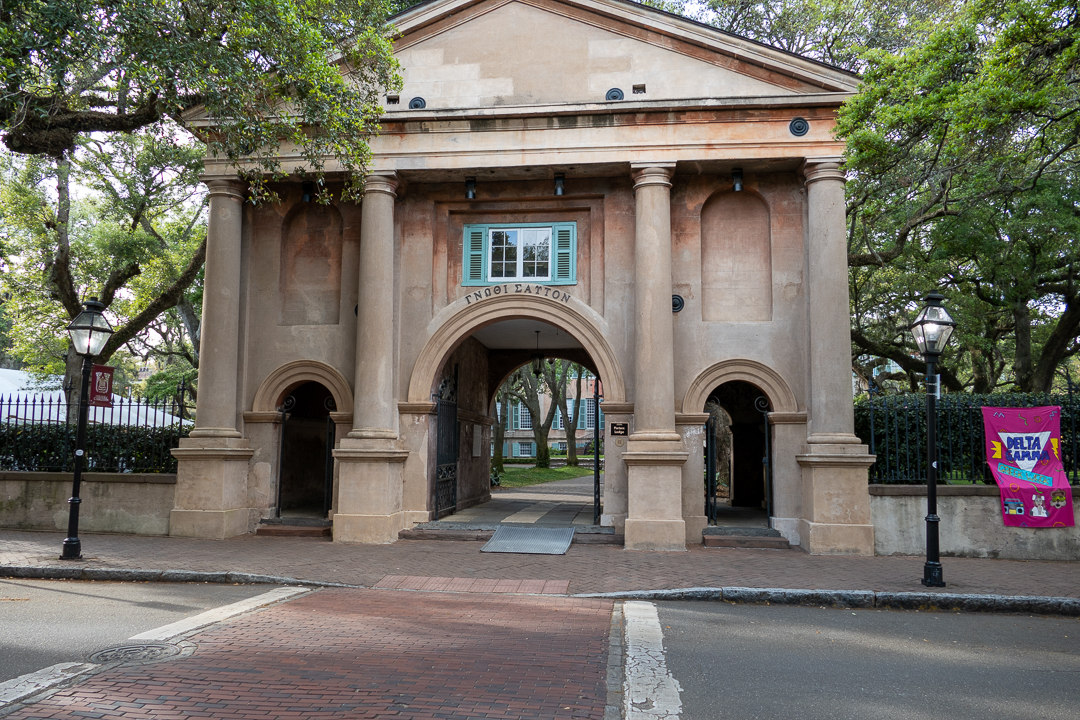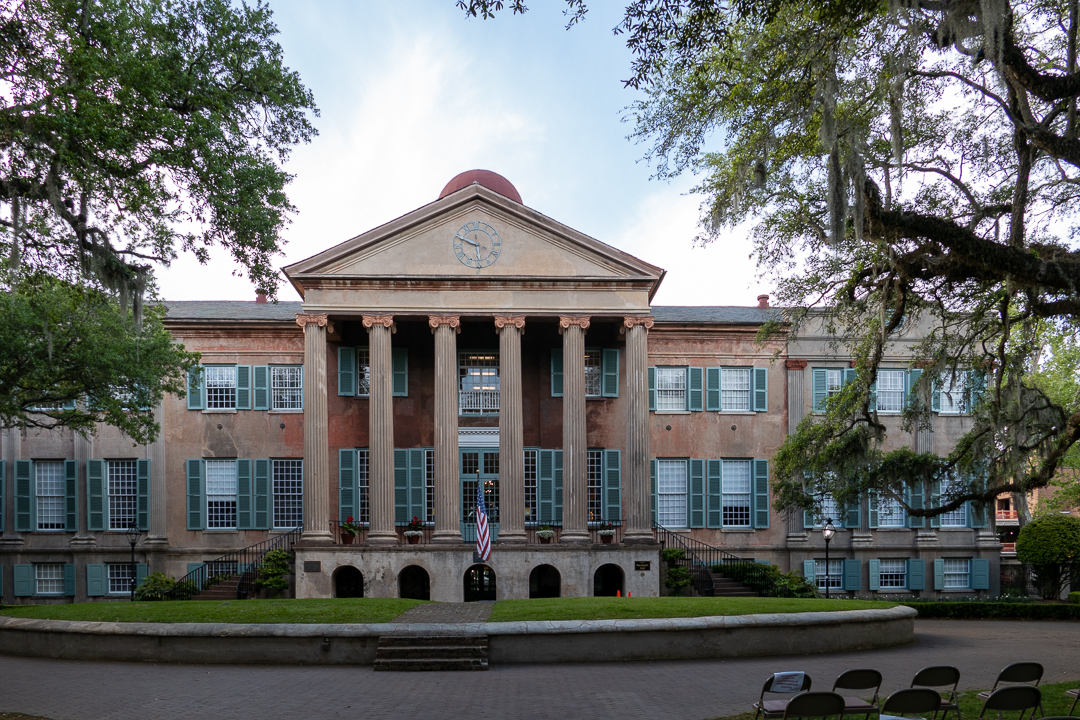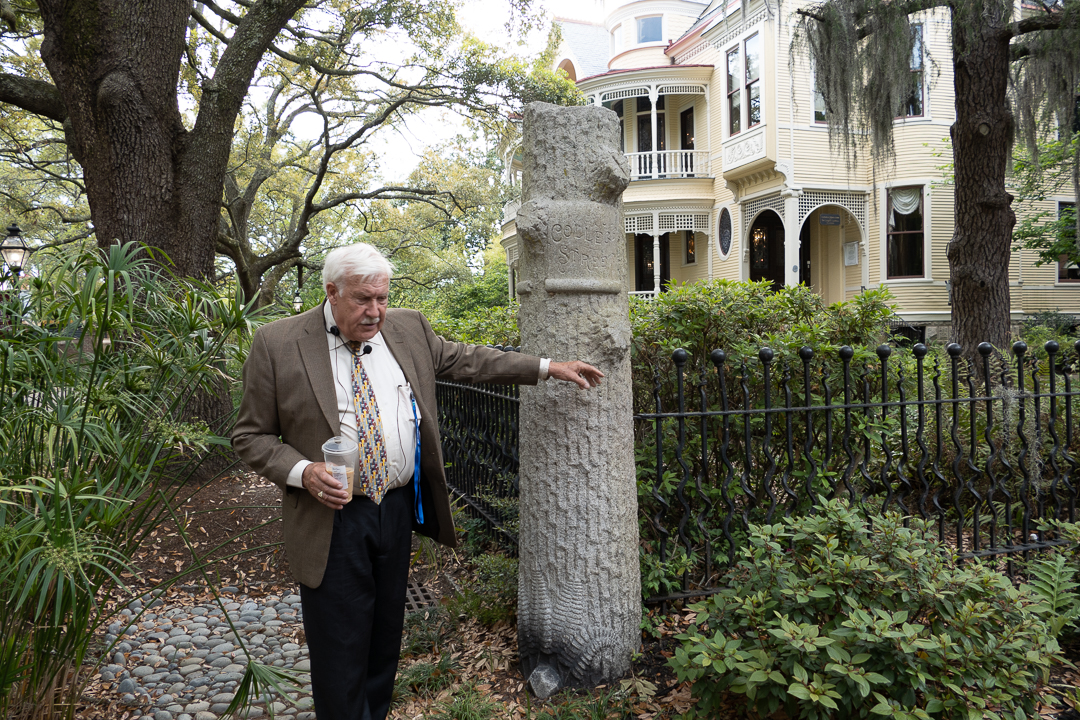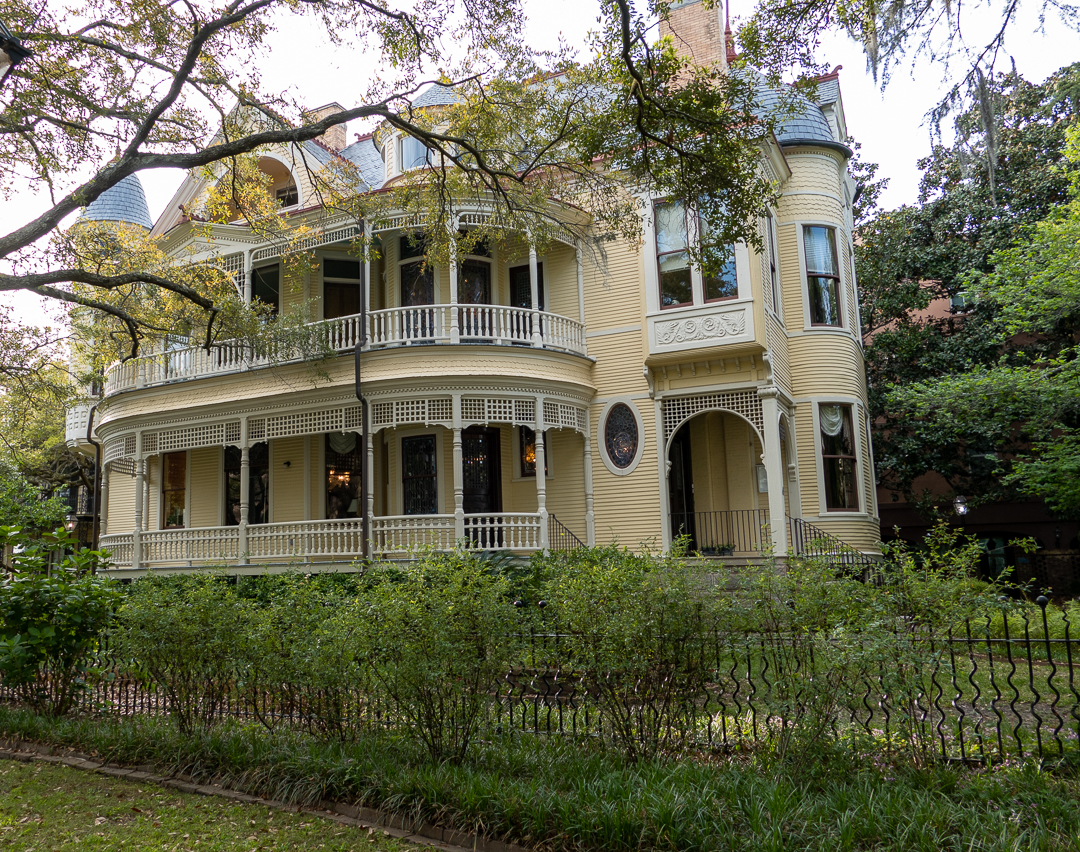 Tomorrow is supposed to be a busy day, too.