Today's touring began with a short bus ride to downtown Charleston and a walk to the Nathaniel Russell House. On our way, John Meffert showed us Rainbow Row, which was one of the first areas successfully preserved by Susan Pringle Frost, who founded the Preservation Society of Charleston.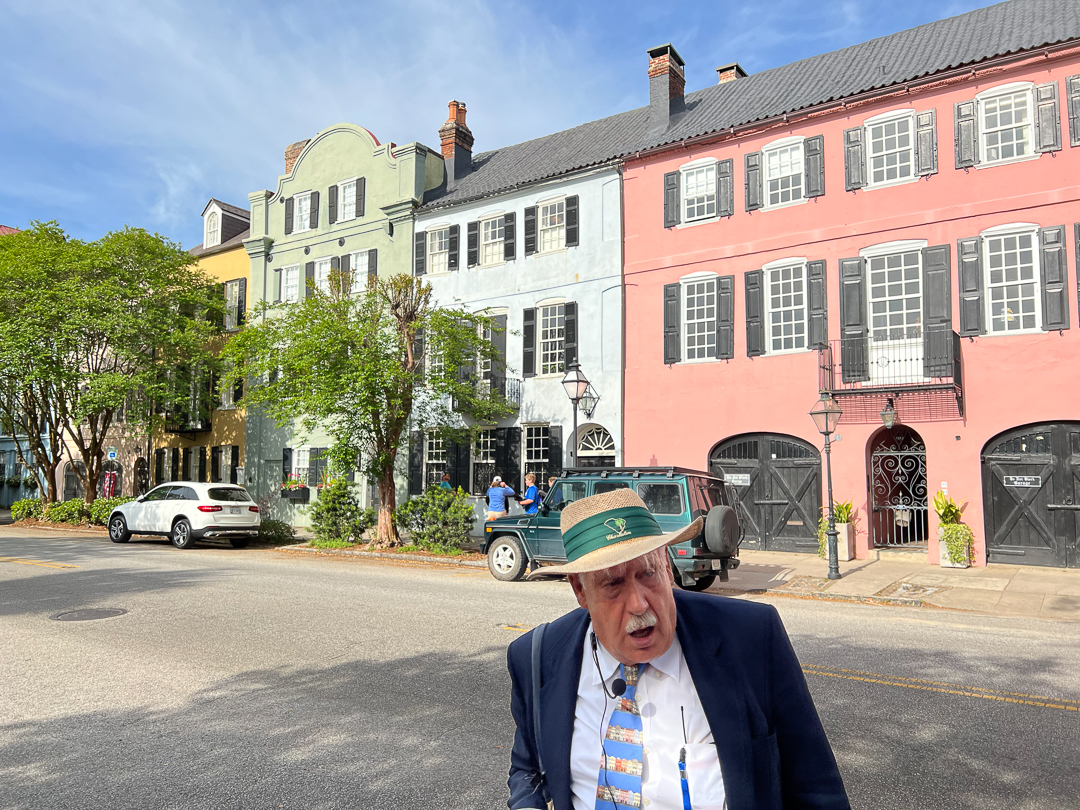 Our next stop was the First Presbyterian Church (aka the "Scots Kirk") and its graveyard.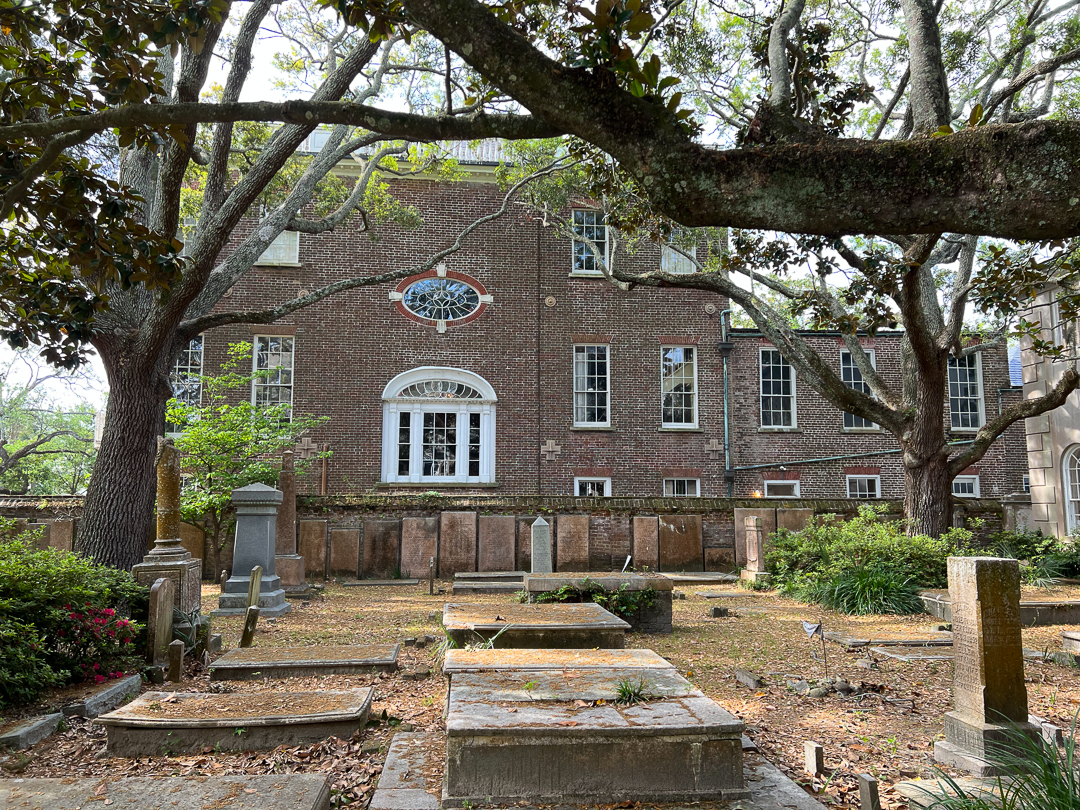 The church is right next to the Nathanial Russell House; Russell was a merchant and slave trader from Rhode Island who made a fortune in Charleston and stayed there; he built the house in 1808. It's a large three-story "single" house, with an amazing free-flying three-story cantilevered spiral staircase (off limits to visitors).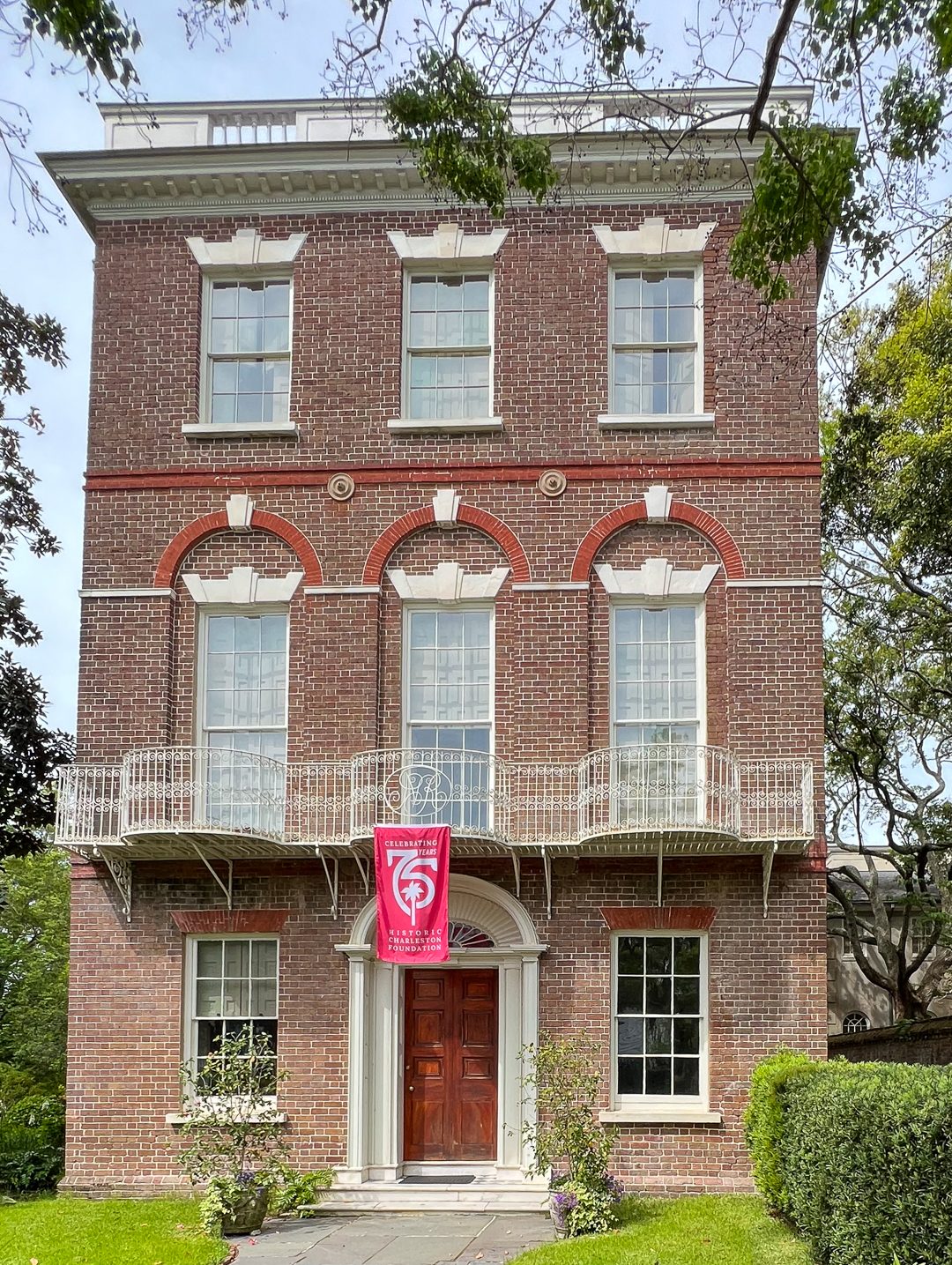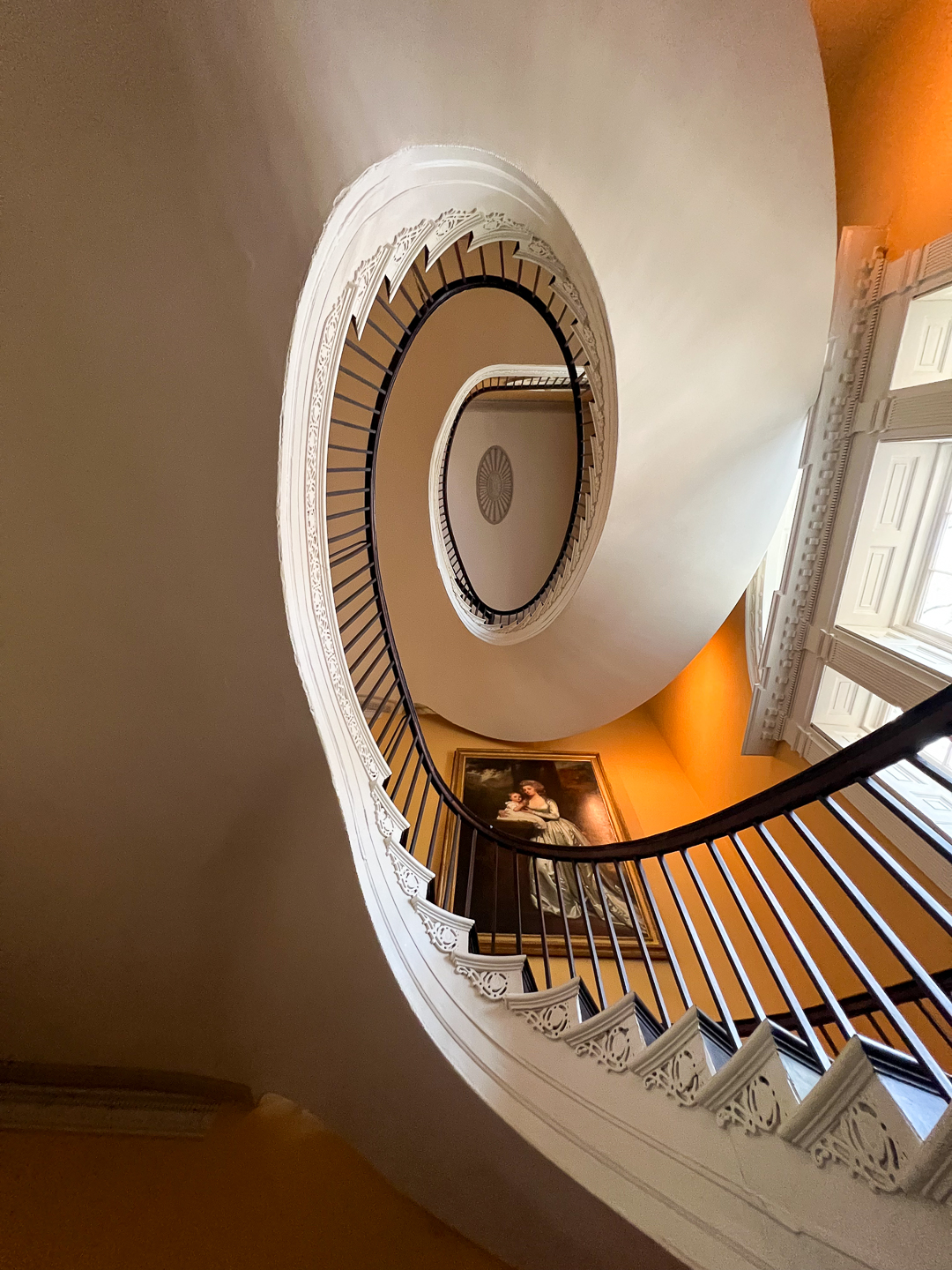 The house is furnished appropriately to its period (though most of the pieces weren't original to the house); I wish I could have the desk in the office!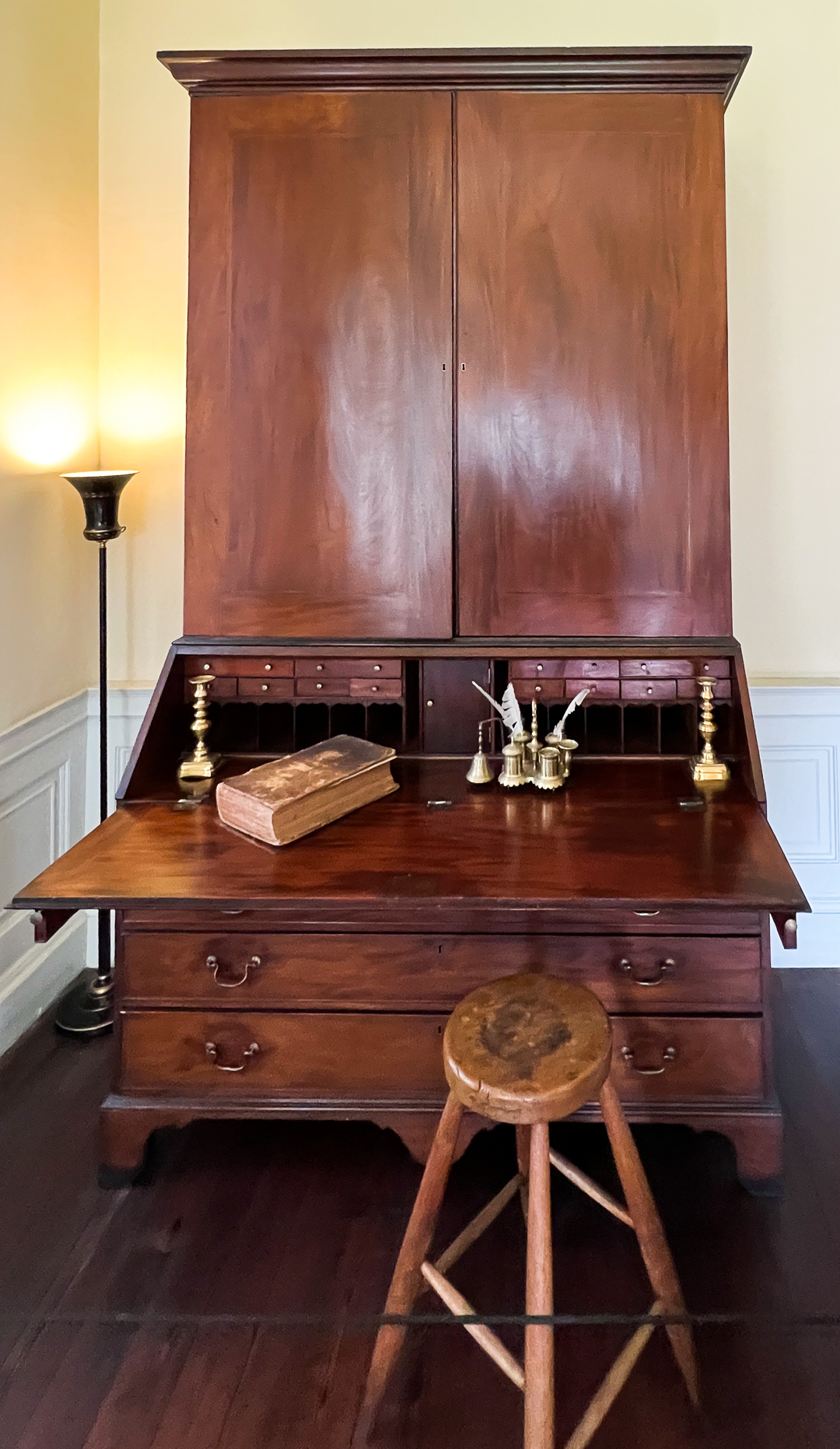 We heard about all of the research that they did to ensure that the colors are faithful to the house's history. The work continues – currently, they're restoring the kitchen.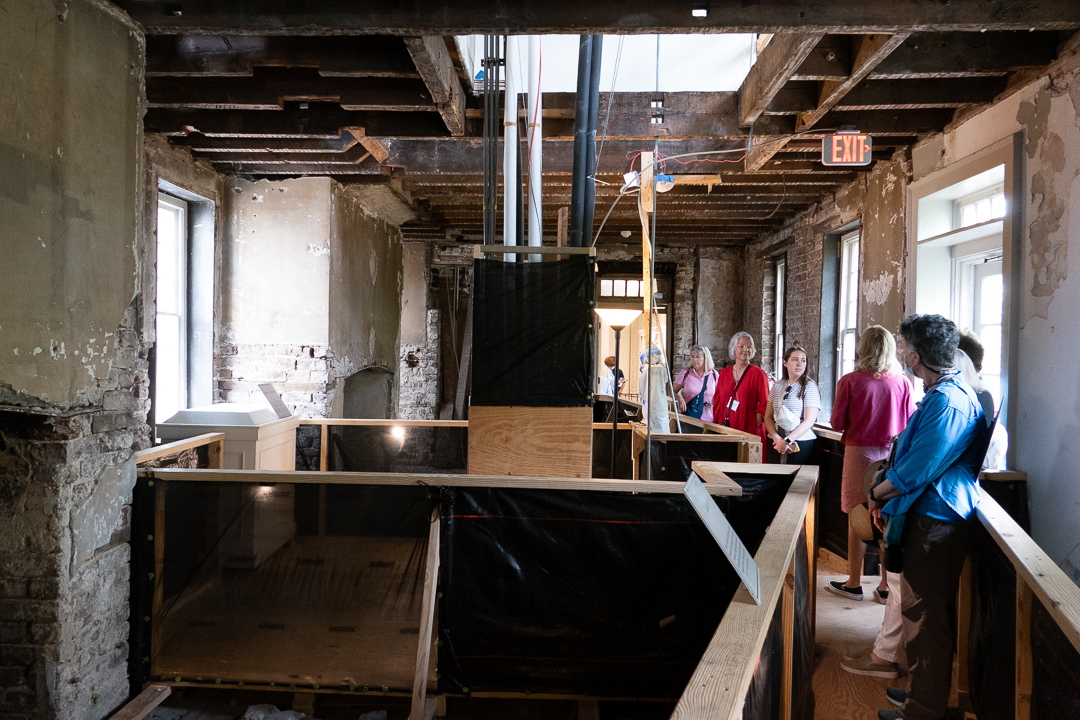 We spent a little time in the garden, but it was only a prelude to what came next.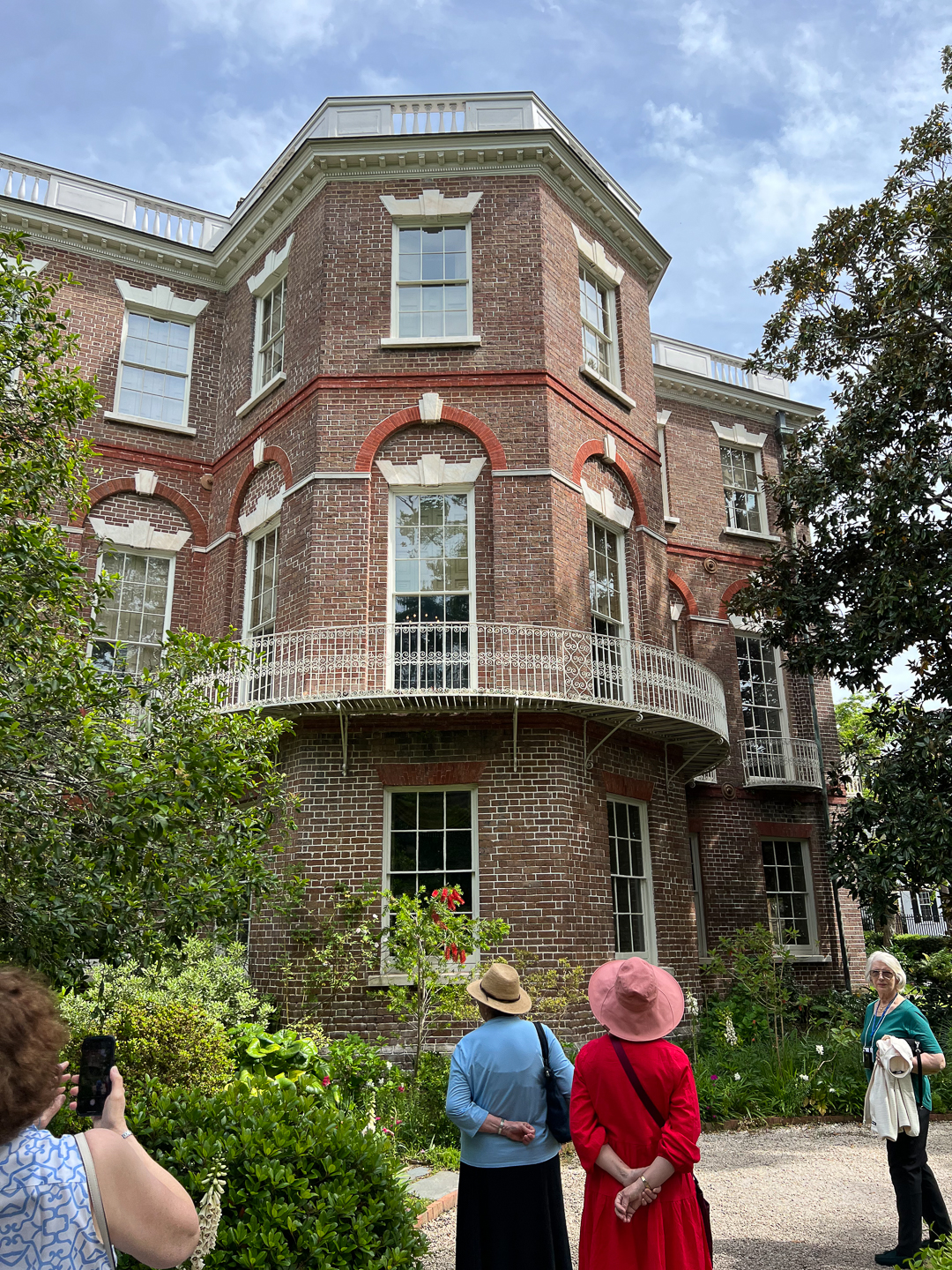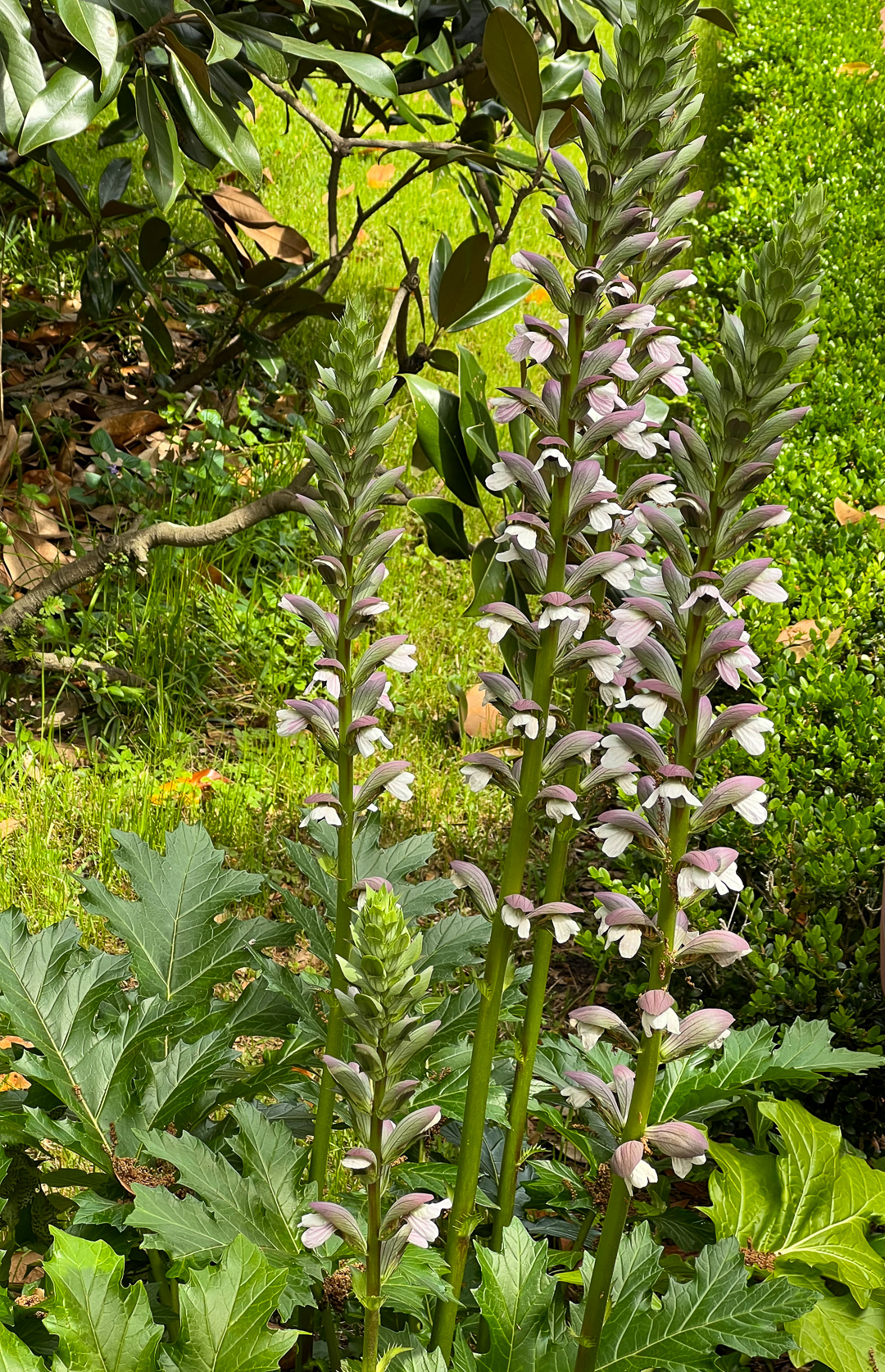 Our next stop was across the street – we were invited into the garden of the Pruett House. It's a small garden by Charleston standards, just 240 feet deep (and maybe 60 feet wide); the owner came out to greet us.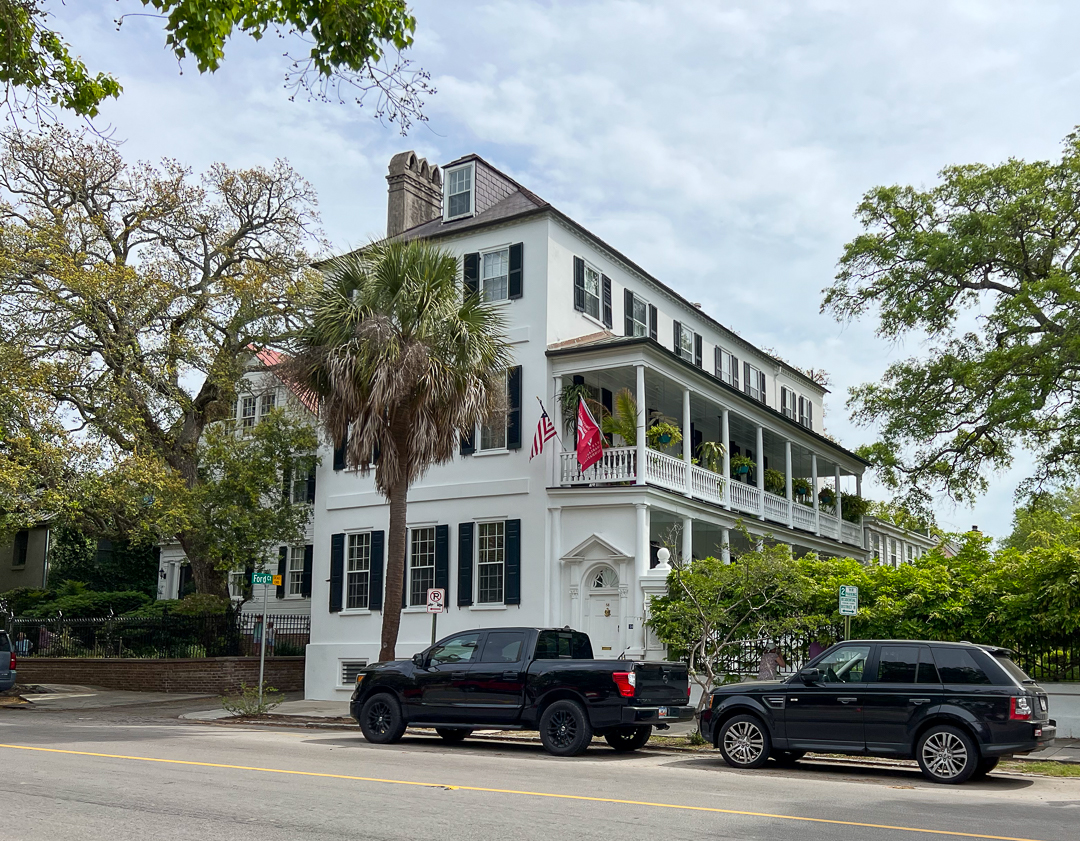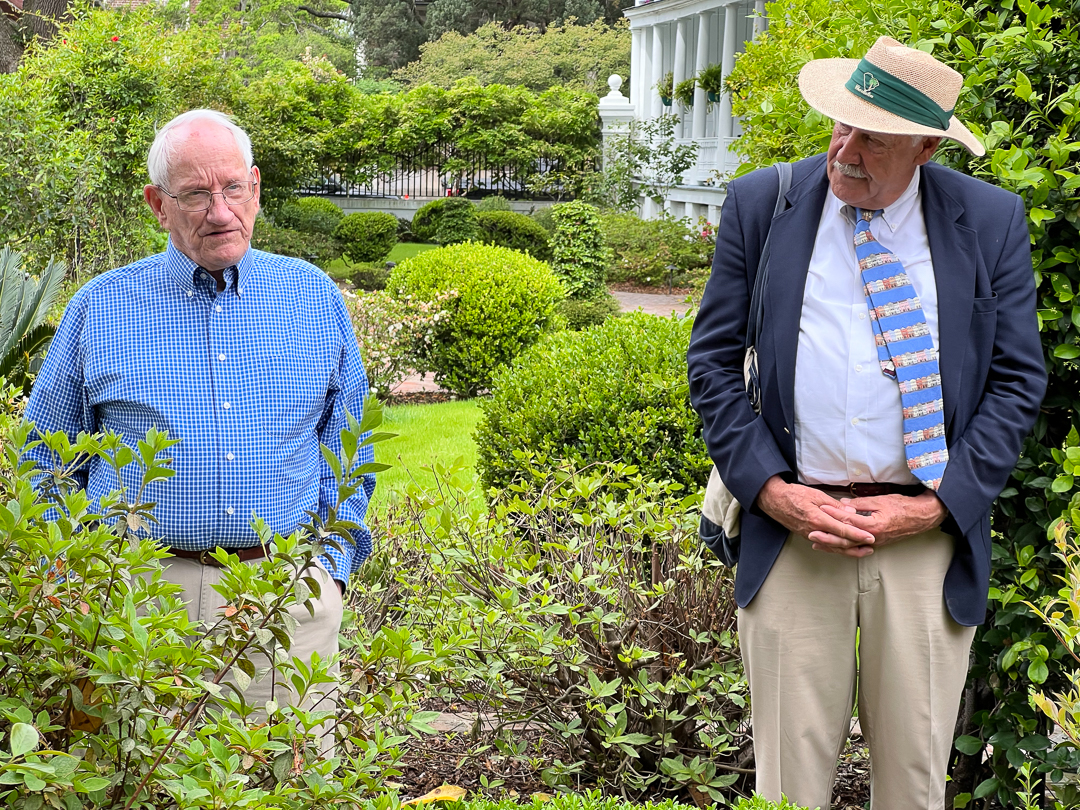 It was nearly the end of camellia season, but a few were still blooming.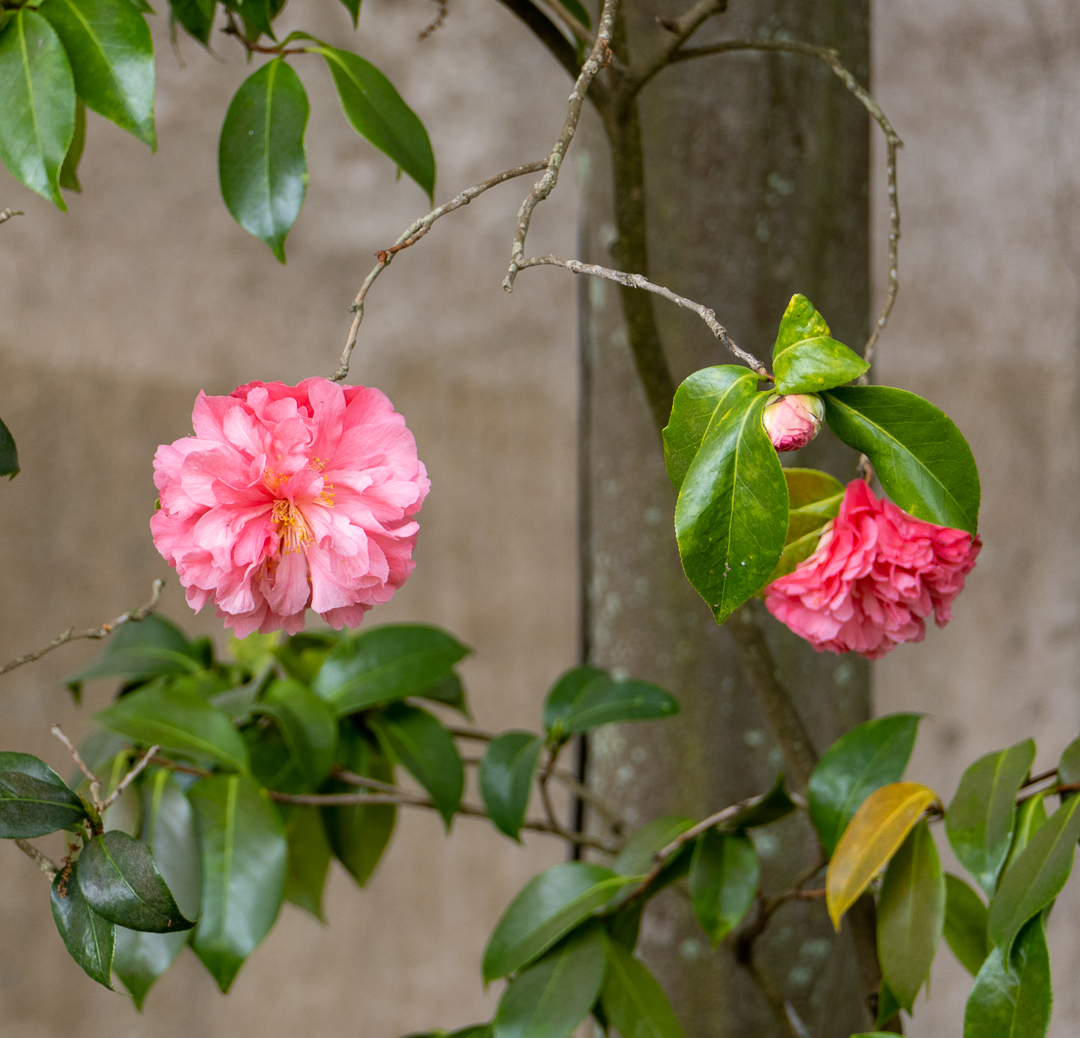 The garden is divided into four rooms – two mostly grass and two with some hardscaping, ideal for parties.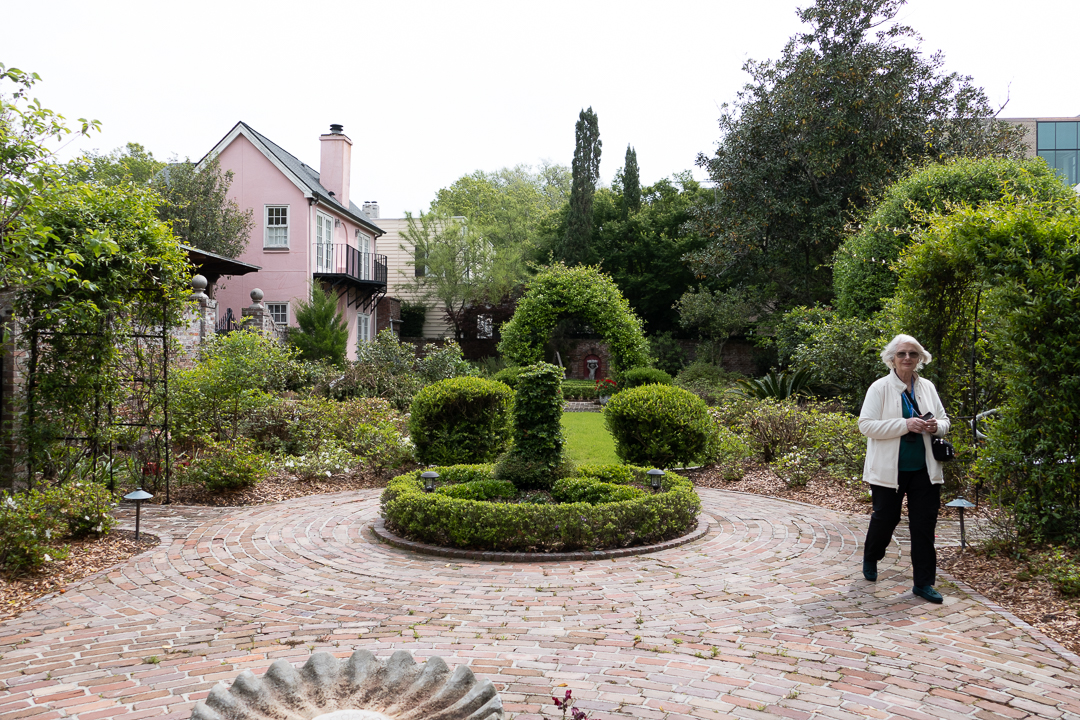 It was a very nice place to visit.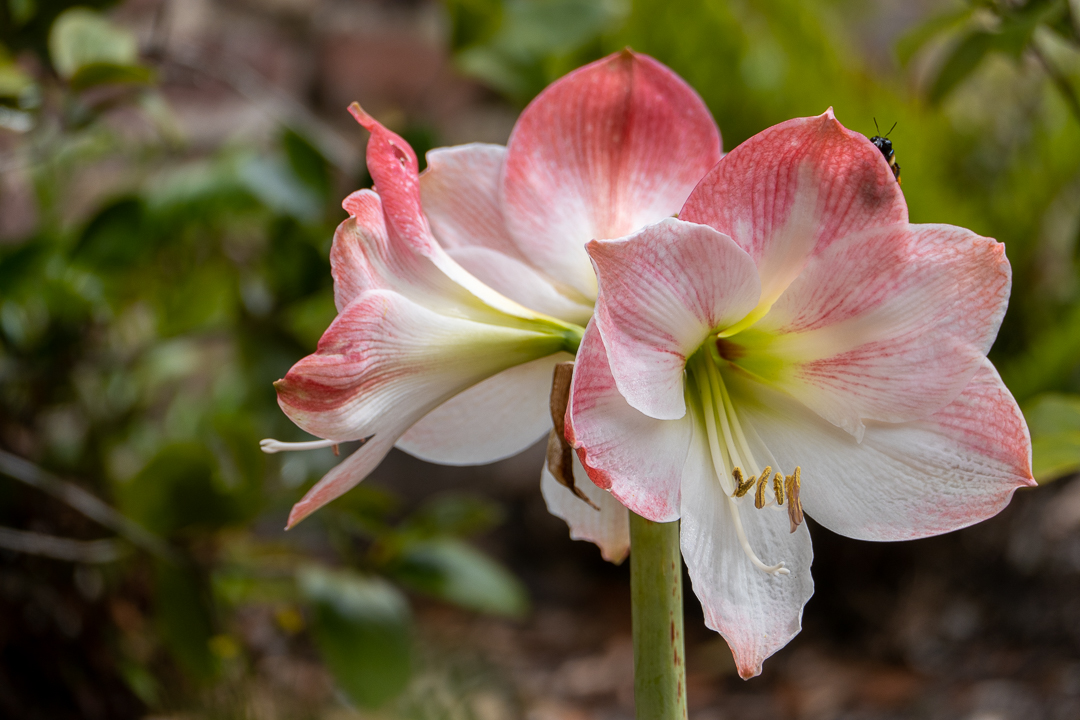 Our final stop was another private home – it was furnished in beautiful antiques and had been updated with air conditioning and other modern conveniences. I didn't take any photos because I was overwhelmed!
We returned to the hotel, had a quick lunch at a nearby pizza place, and walked down to Kahal Kadosh Beth Elohim synagogue for a tour. The congregation has a long history, going back to 1749. Their first synagogue was built in 1792 and burned down during the Great Charleston Fire of 1838.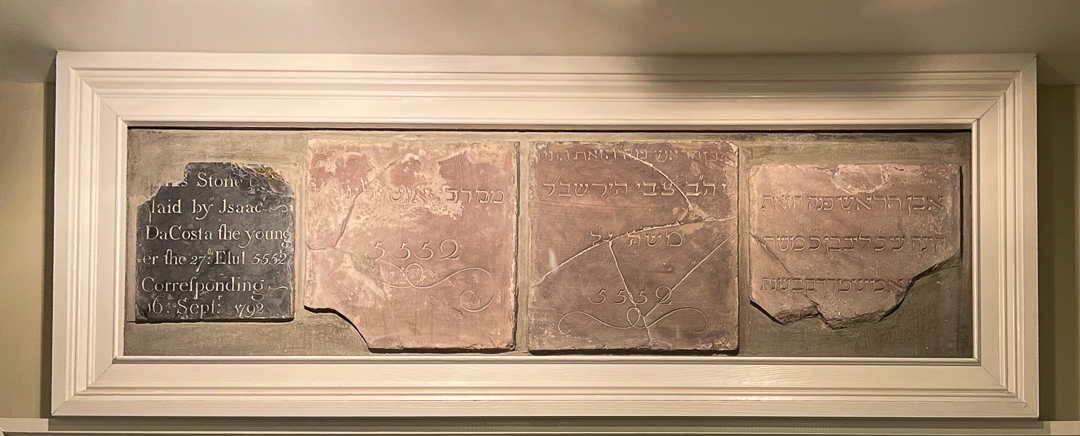 The current synagogue dates to 1842 and was done in Greek Revival (unusual for a synagogue!).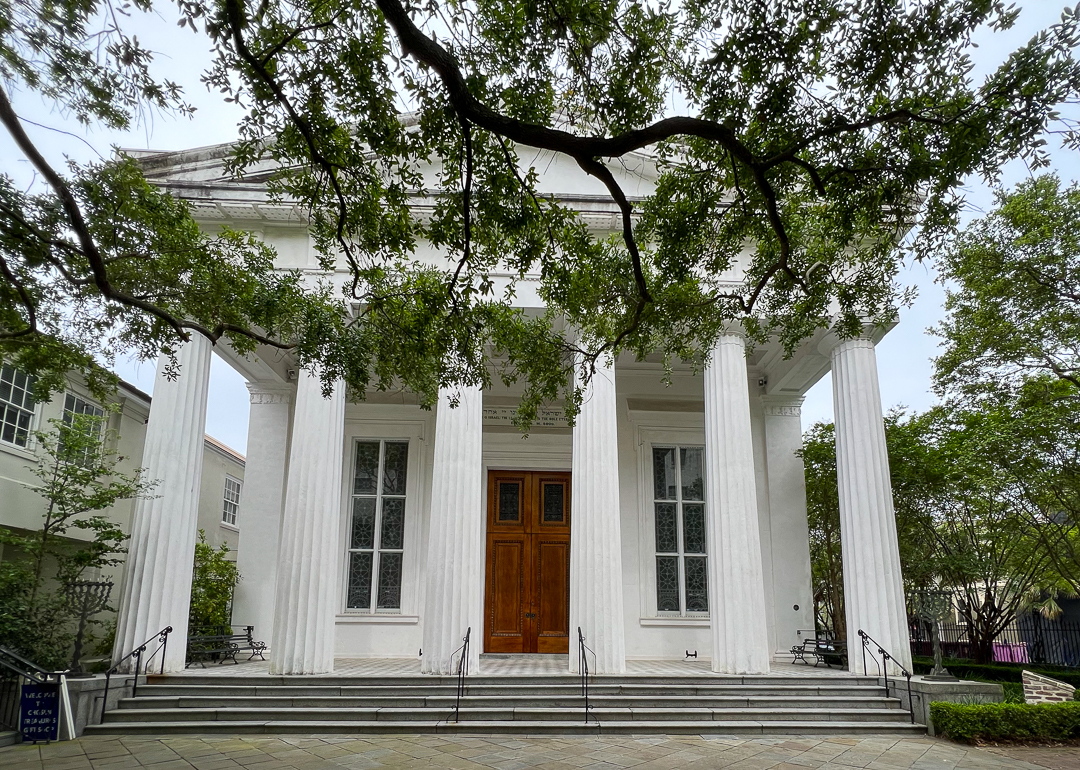 The tour included a video about the congregation's history and a visit to the sanctuary, social hall, and museum. It was well worth the time.
This evening, we had our group farewell dinner at 39 Rue de Jean, just a couple of blocks from the hotel. It's hard to believe that we all met just three days ago!