Our flight from Richmond to New York uneventful, as we like it. Probably the most noteworthy aspect of the flight was that most of the time between "departure" and "arrival" was on the ground, not in the air: 20 minutes from pushback to takeoff, 51 minutes in the air, and 35 minutes waiting to get to the gate. We even saw Jeff briefly at the airport – we emerged from security about a minute before he boarded his flight to Boston.
As we descended into New York, we saw supply chain issues at work – a bunch of container ships (and others) offshore in their own holding patterns.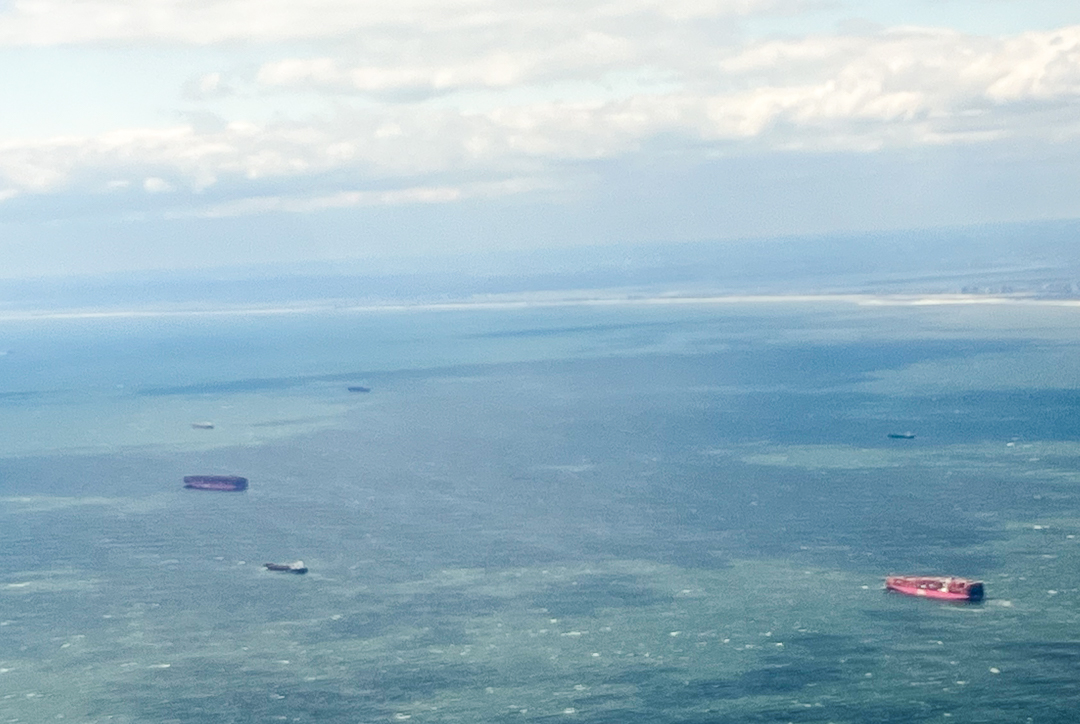 We're at the St. Regis on this trip (I decided to burn a lot of Marriott points before yet another devaluation); the room is very nice and has LOTS of storage space (some hotels don't seem to understand that their guests need places for clothing, toiletries, and suitcases). There's no view, but we do have a butler!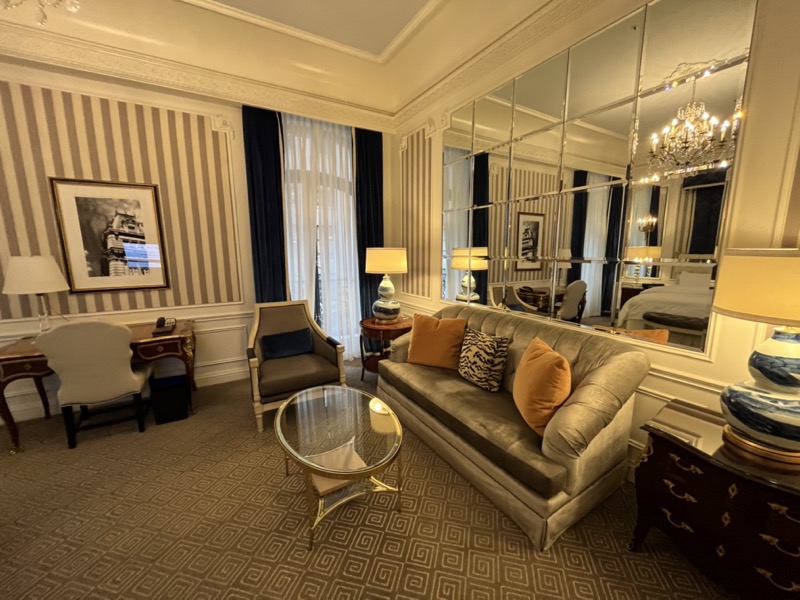 One of the attractions of the hotel is the King Cole Bar with its Maxwell Parish mural, so we went there to have a drink before dinner. The bar claims to be the home of the Bloody Mary (originally the "Red Snapper"), but neither of us is a fan, so Diane had an Expresso Martini and I had a Charlie Chaplin. And we enjoyed those so much we had dinner at the bar, too, though the menu was pretty limited.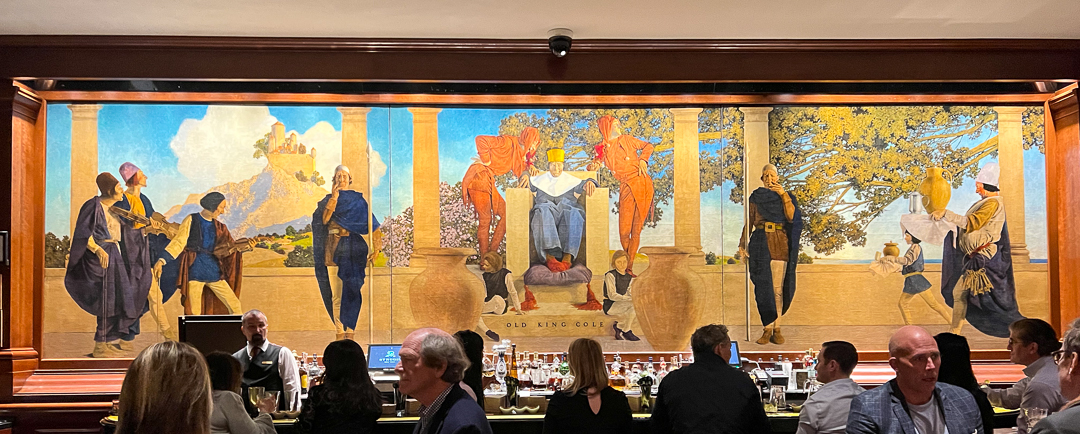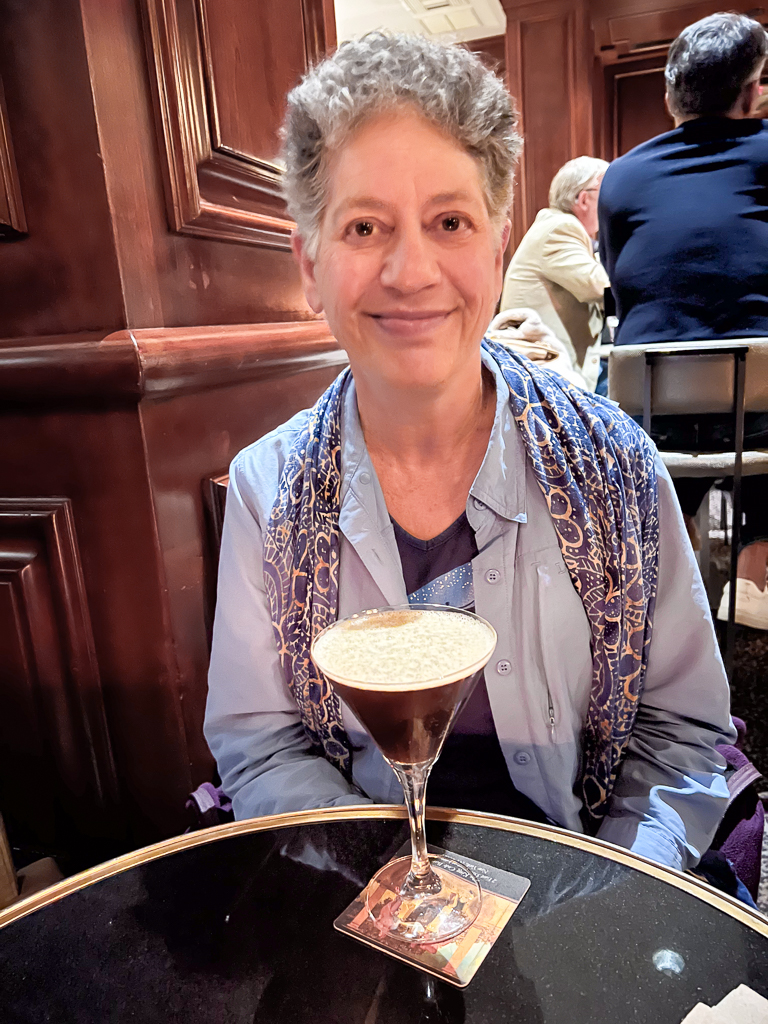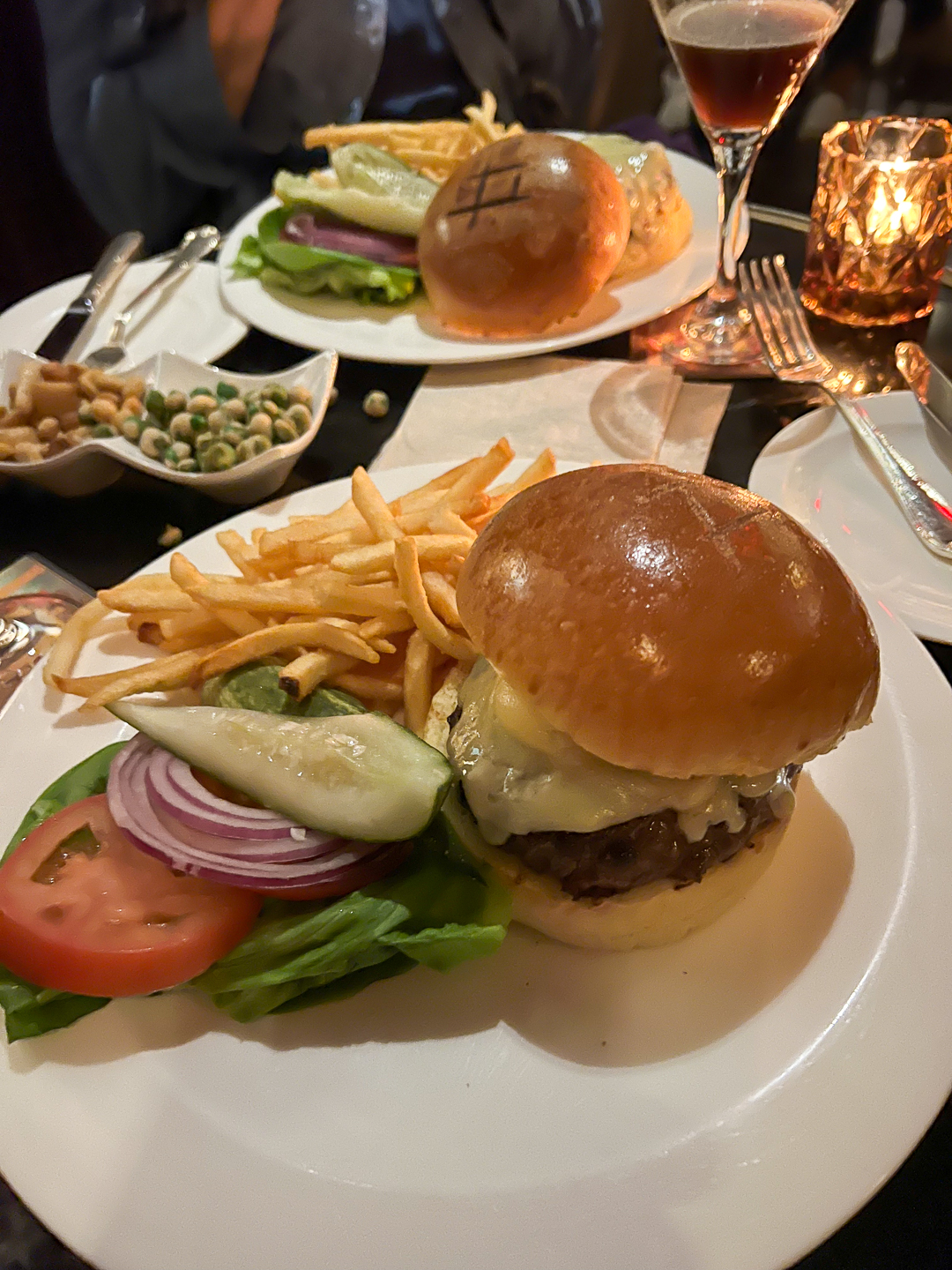 After dinner, we took a short walk down Fifth Avenue to 34th Street, stopping at St. Patrick's Cathedral.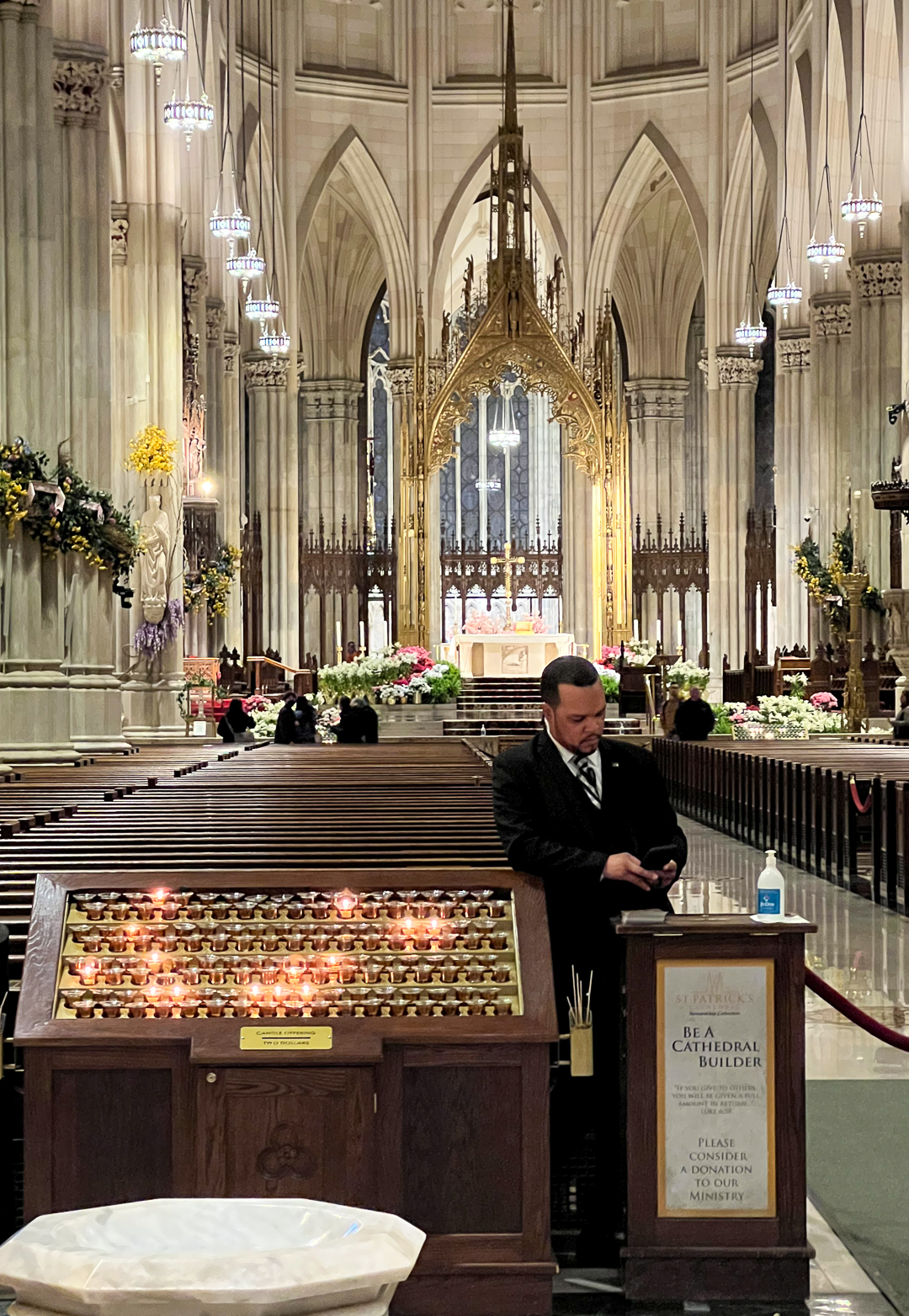 The Empire State Building was lit in support of Ukraine.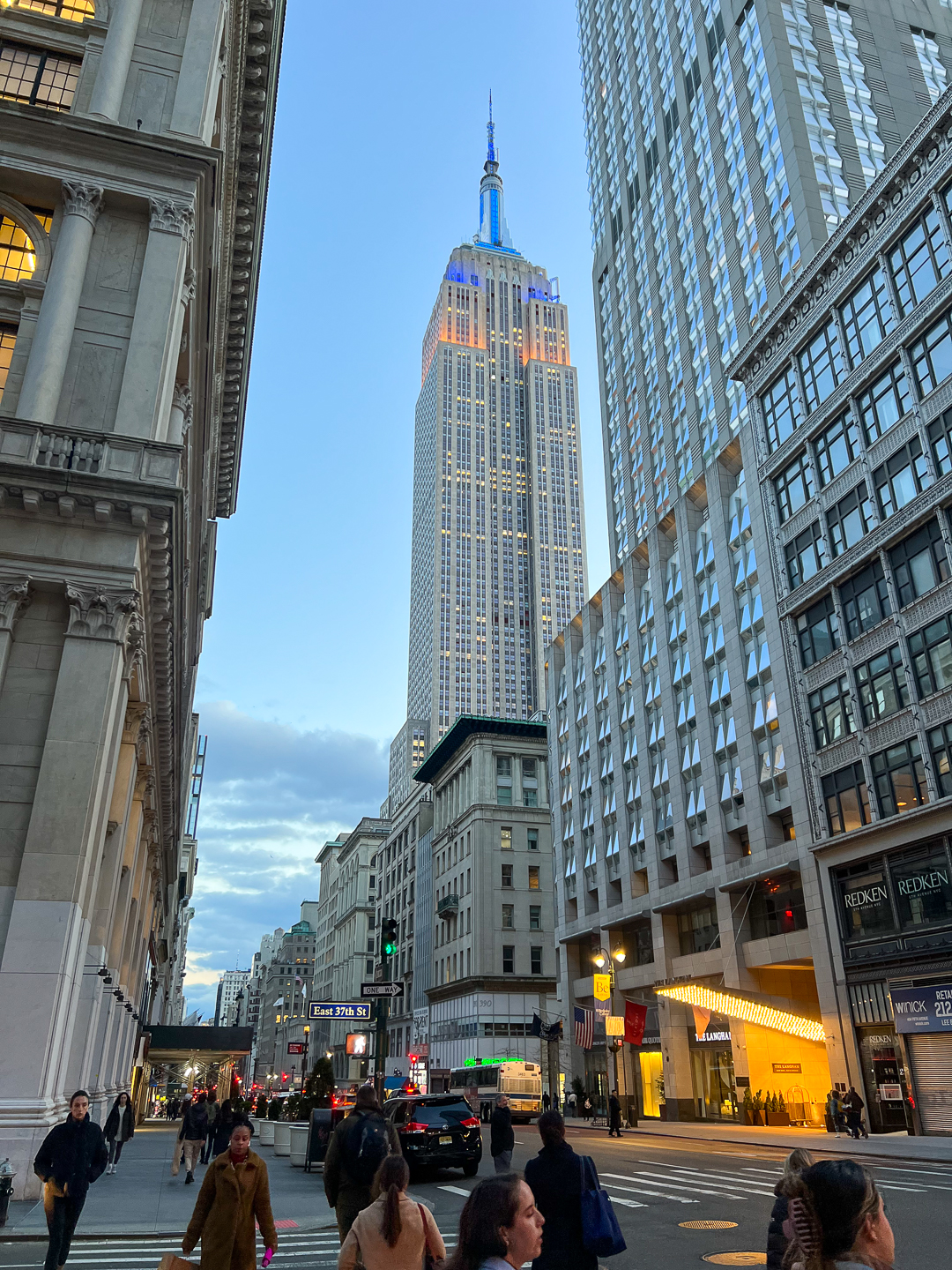 We returned along Park Avenue with a brief stop at Grand Central Terminal; the Apple Store was already closed for the night, so we had to content ourselves with a quick photo on the concourse.