While we slept, the ship sailed to DC and docked at the District Wharf, a new shopping and dining destination on the Potomac River a short walk from the Tidal Basin and National Mall. We didn't go to either of those places – instead, we joined the morning tour to Arlington National Cemetery.

After clearing security, we got on a tram with our guide, Mike; our first stop was the John F. Kennedy gravesite.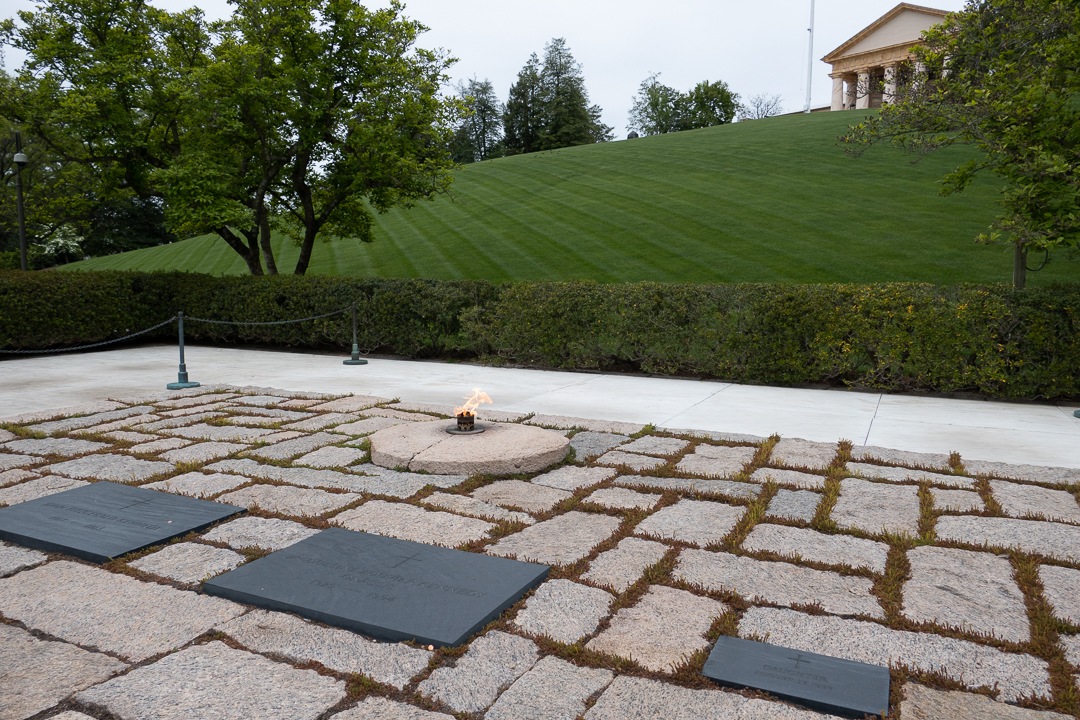 Many Supreme Court justices are buried nearby, including, of course, Ruth Bader Ginsberg and her husband, Martin.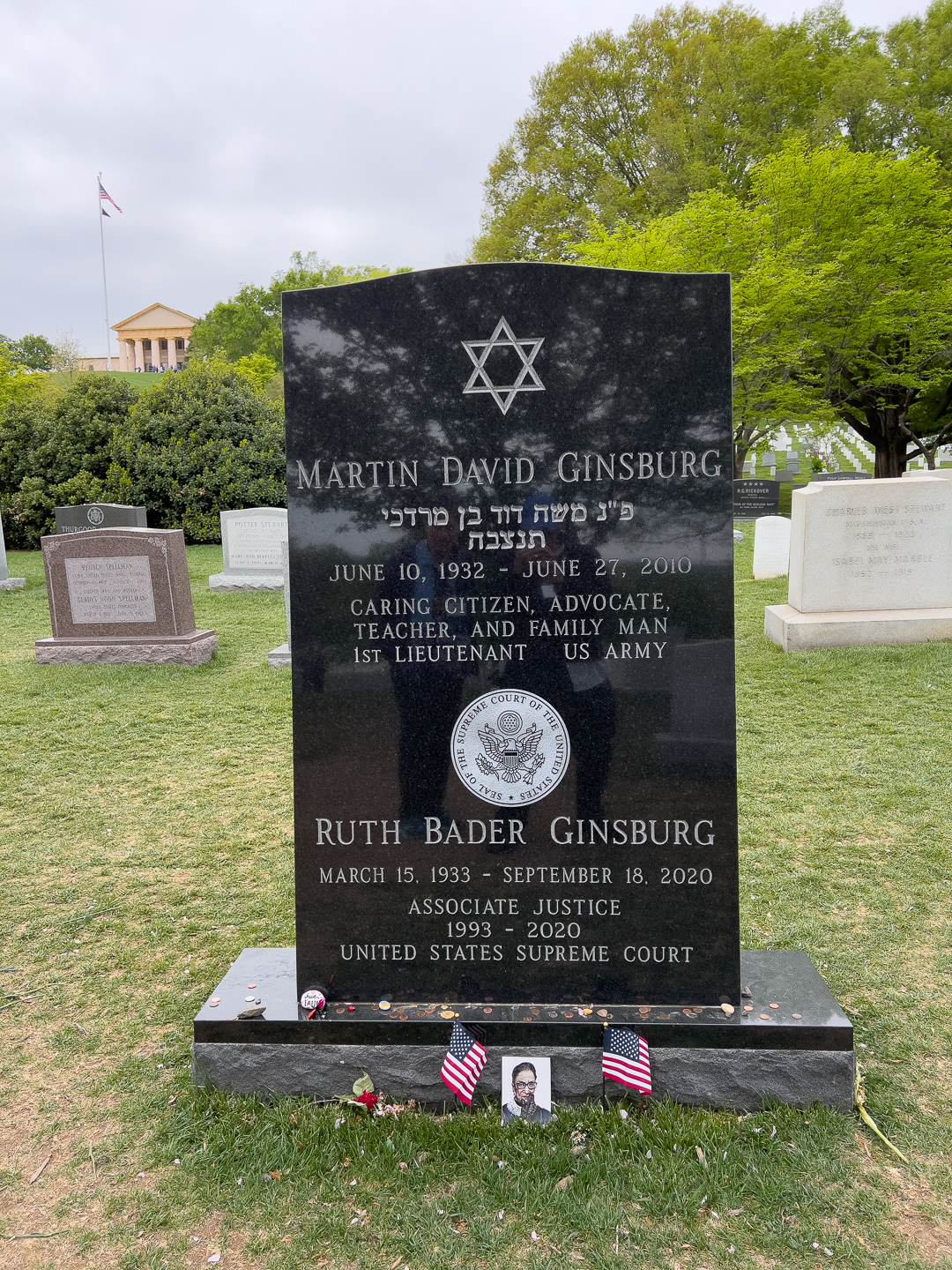 We then went to the Tomb of the Unknown Soldier to see the Changing of the Guard. There were many veterans at the ceremony who'd been brought in through Honor Flight, and I was moved to see them there.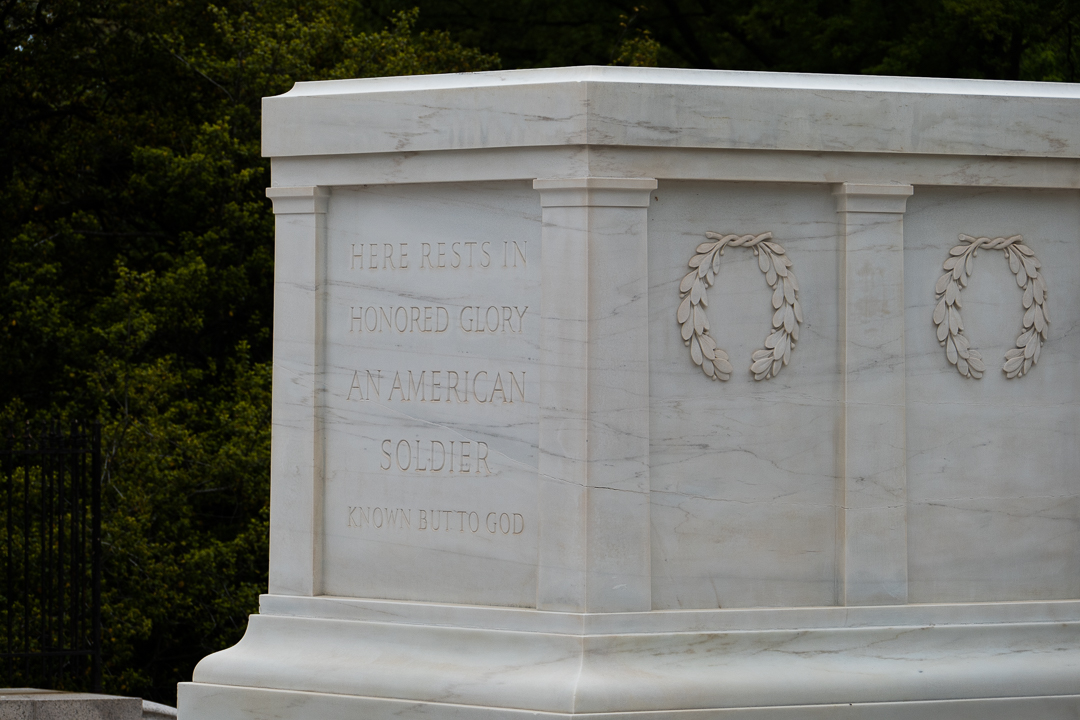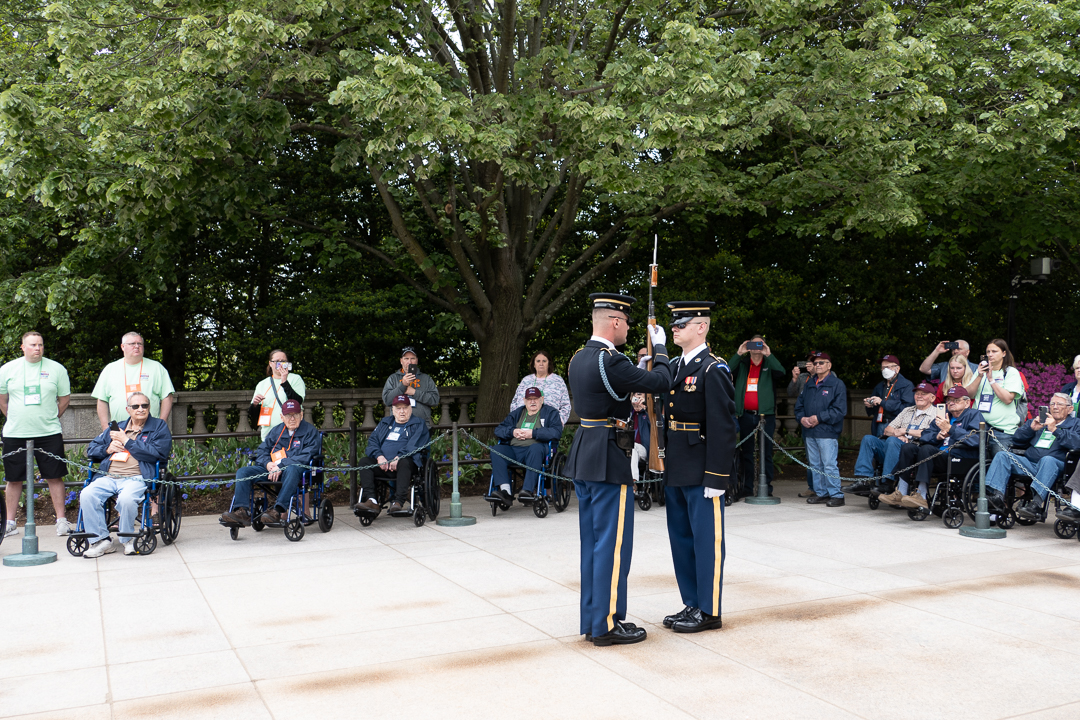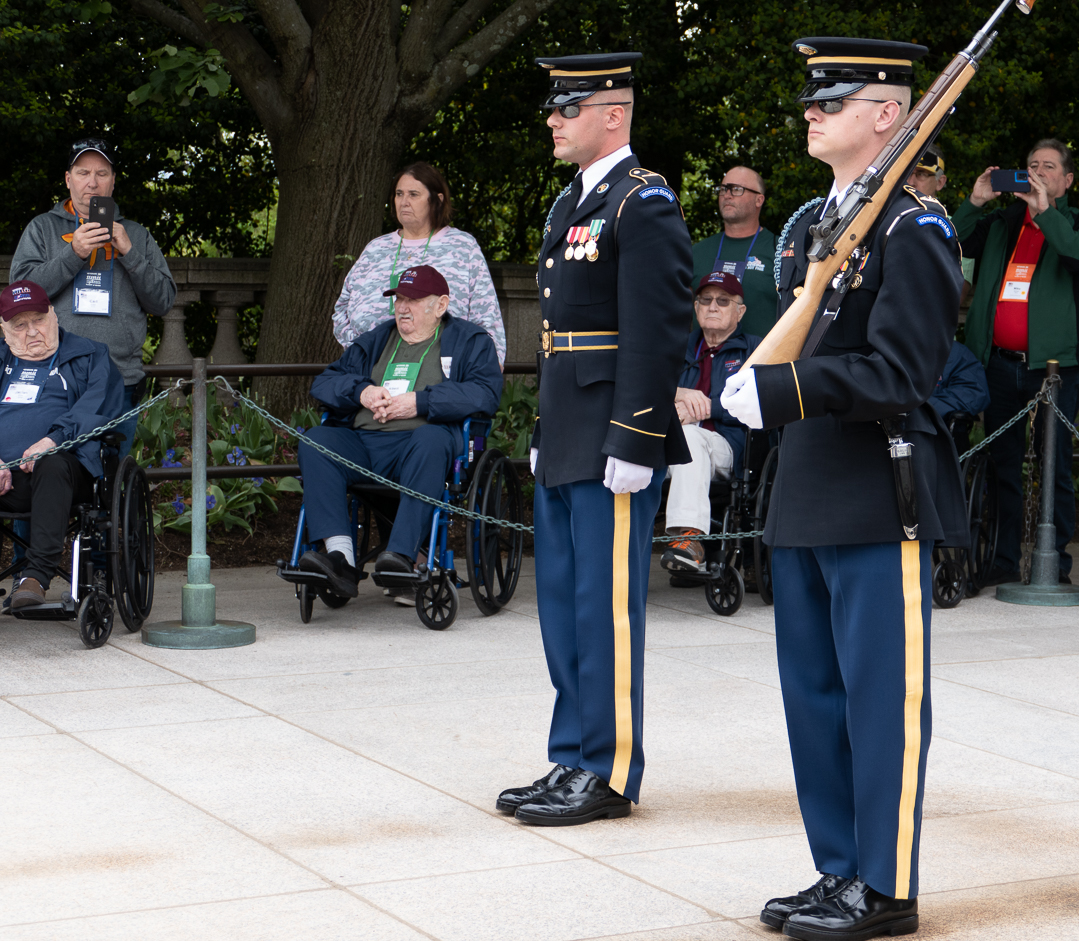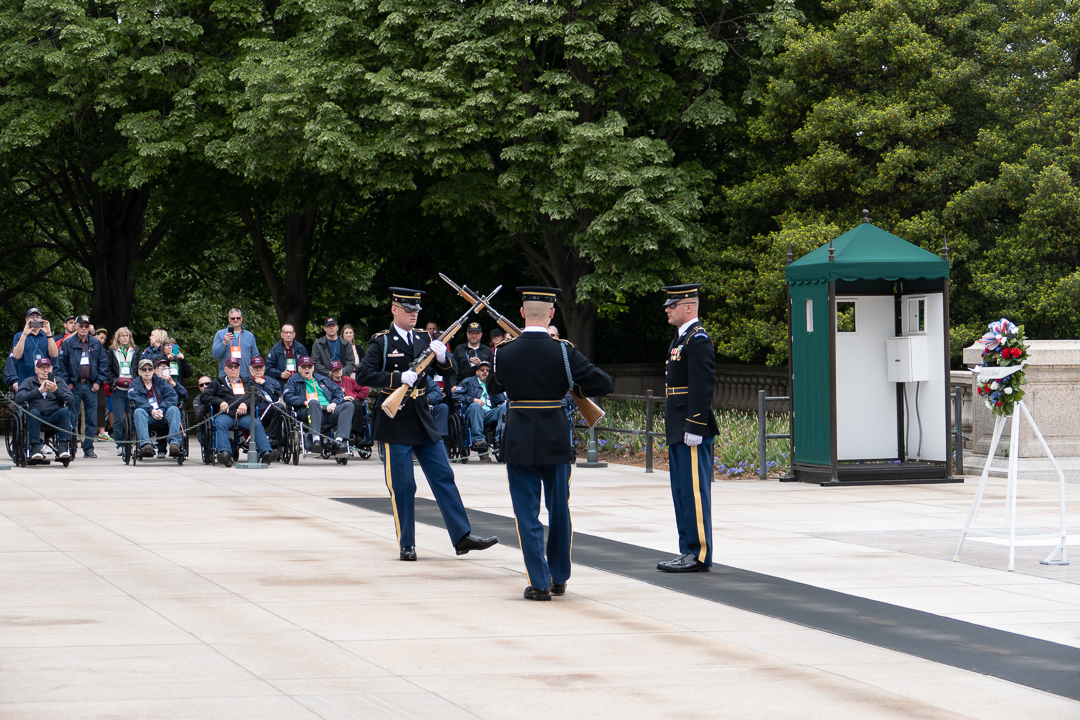 We also saw the memorials to the Challenger and Columbia astronauts before going back to the bus.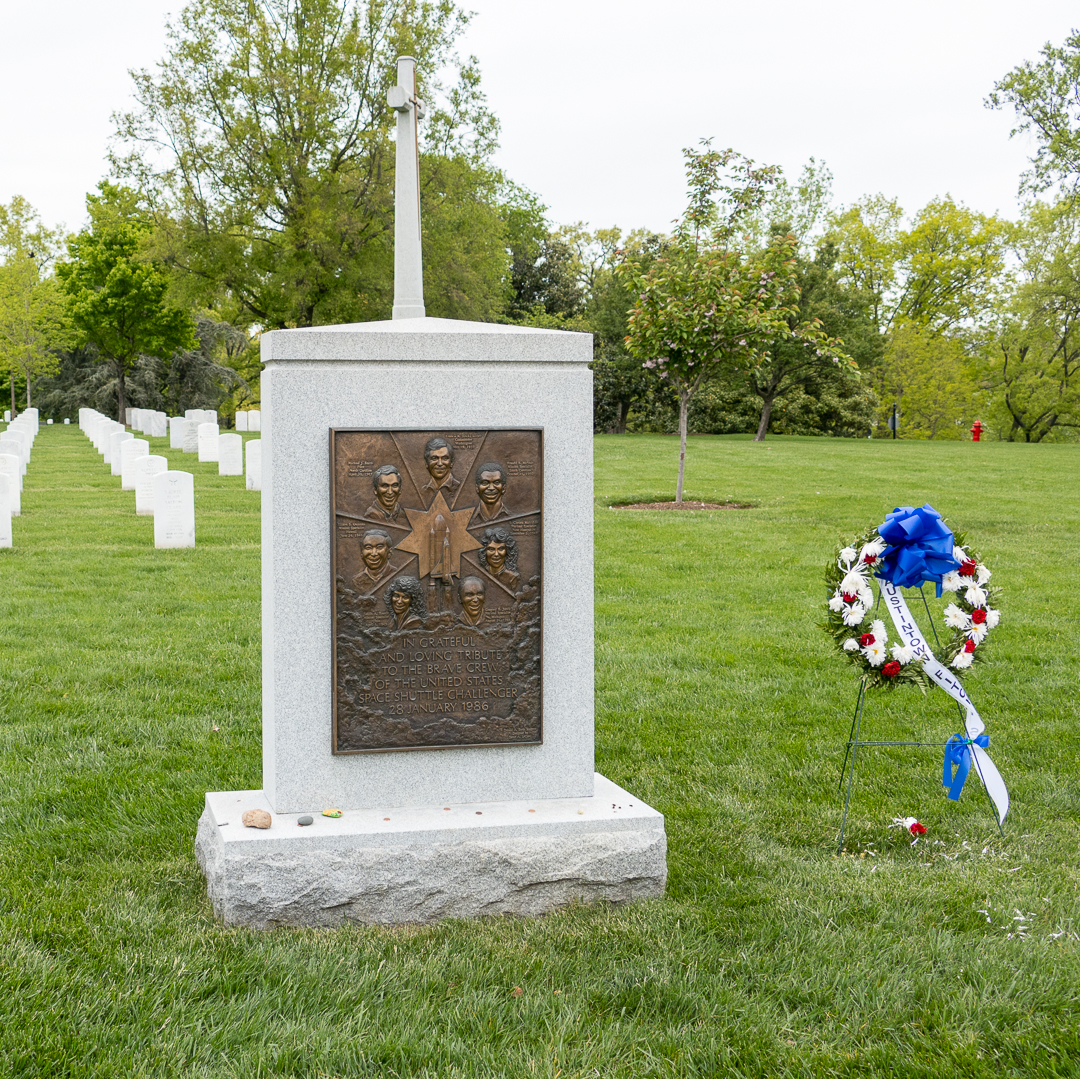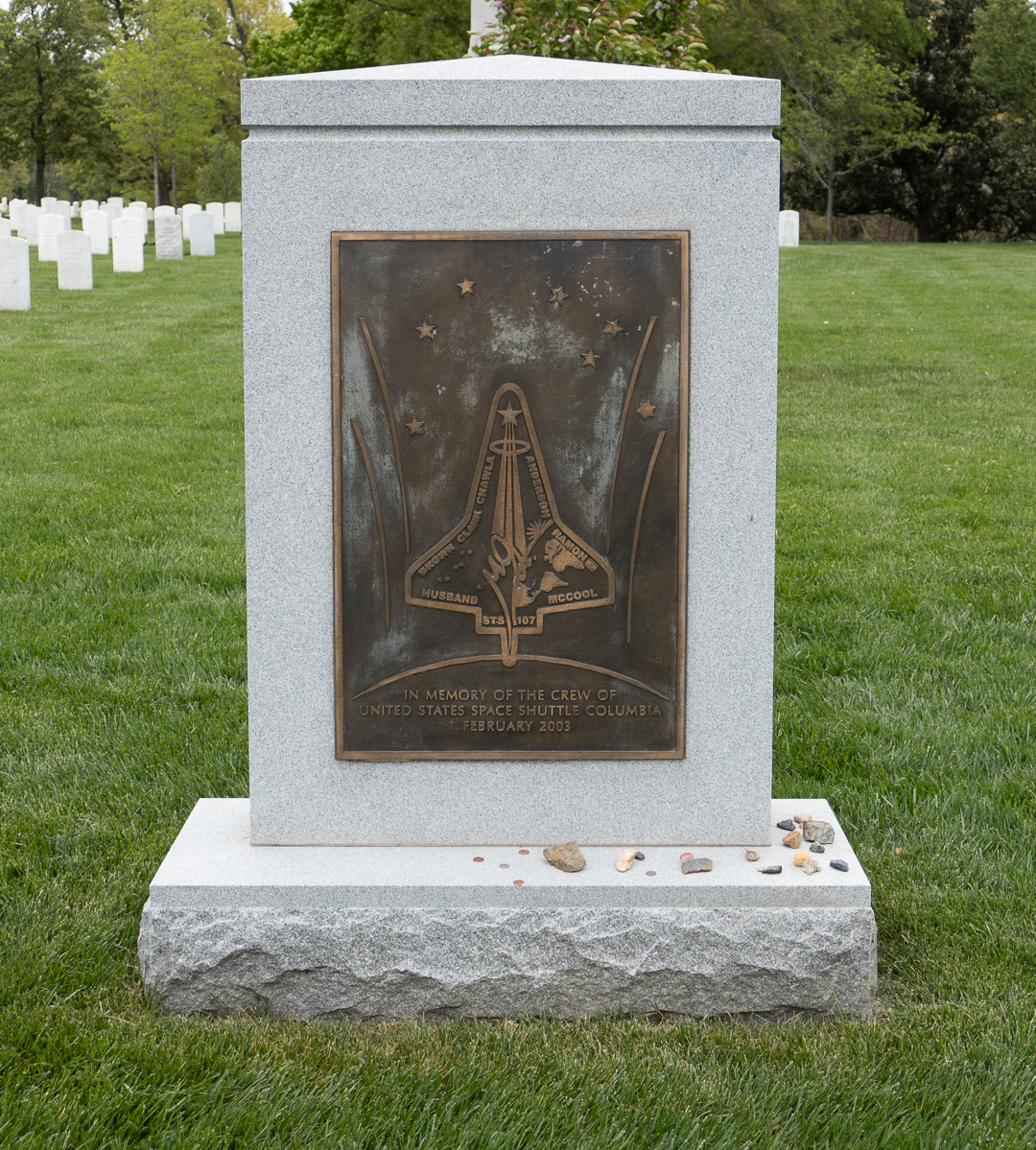 We returned to the District Wharf – Diane and I had lunch at Chopsmith; it was quite enjoyable and a change of pace from eating on the ship. Our timing was good – the place was nearly empty when we arrived but there was a line when we left. And as we left, we saw a fireboat on the Potomac; it was saluting the Yacht Club at District Wharf on their 130th Anniversary.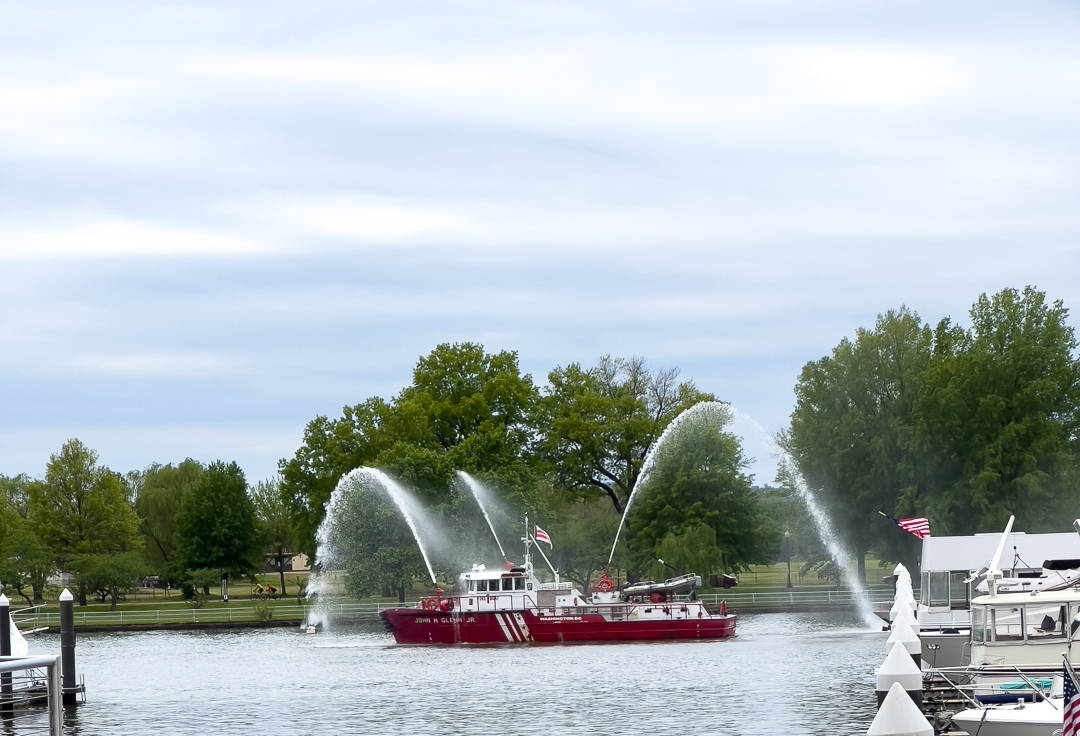 We didn't stay on the ship very long because we had another excursion this afternoon, this one a guided walk through Old Town Alexandria. It was raining when we started but cleared up by the end of the tour. We had the same guide as this morning, and he told us many stories of life in Alexandria during the Revolution – but I didn't get many interesting photos, other than this pipe. It was cast and installed before 1847, so it shows "Alexandria DC" instead of "Alexandria VA".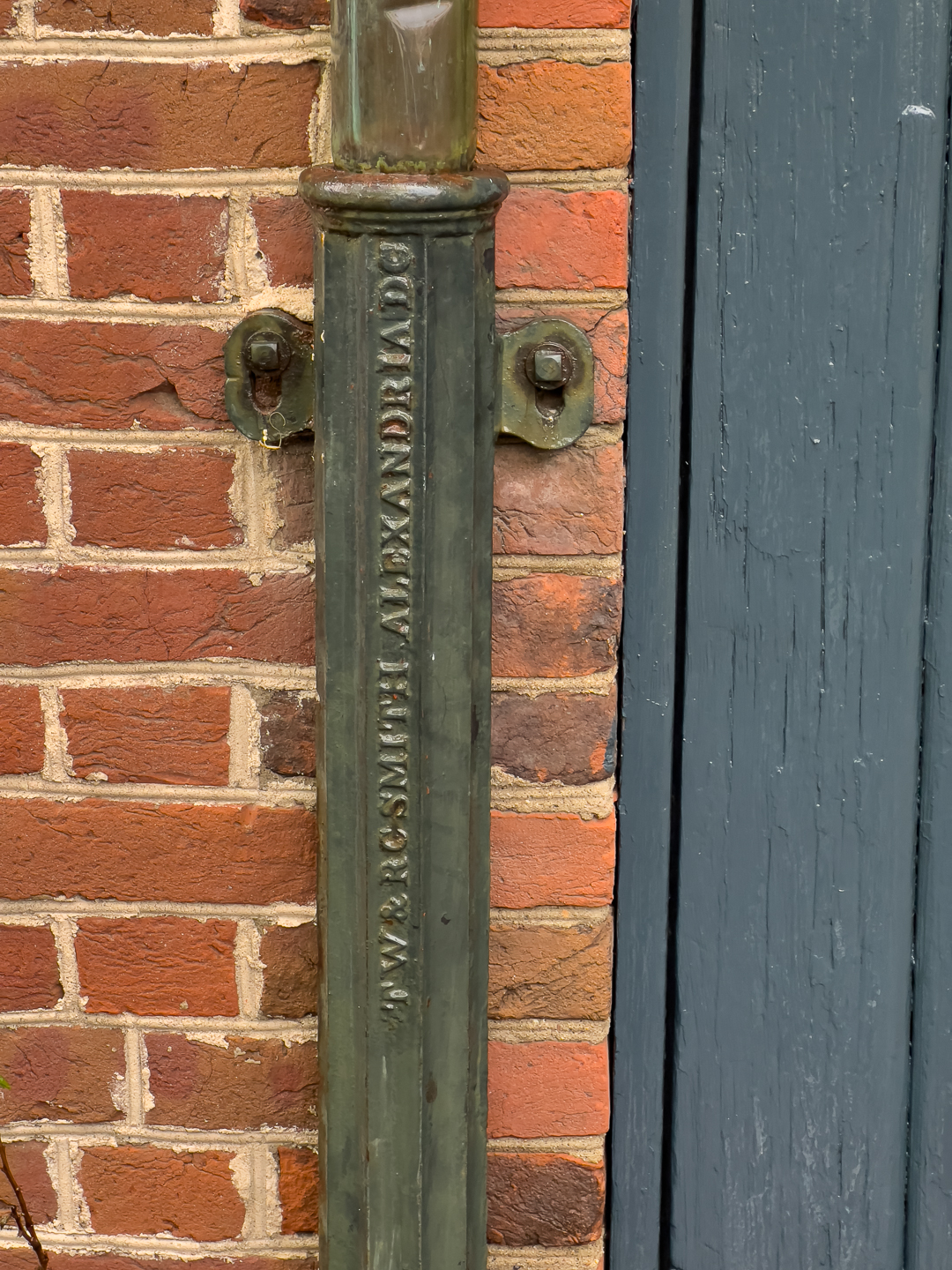 When we returned to the ship, we were greeted by a special guest, Ben Franklin, who gave a short talk about his favorite subject – himself. It was a lot of fun and somewhat educational, too.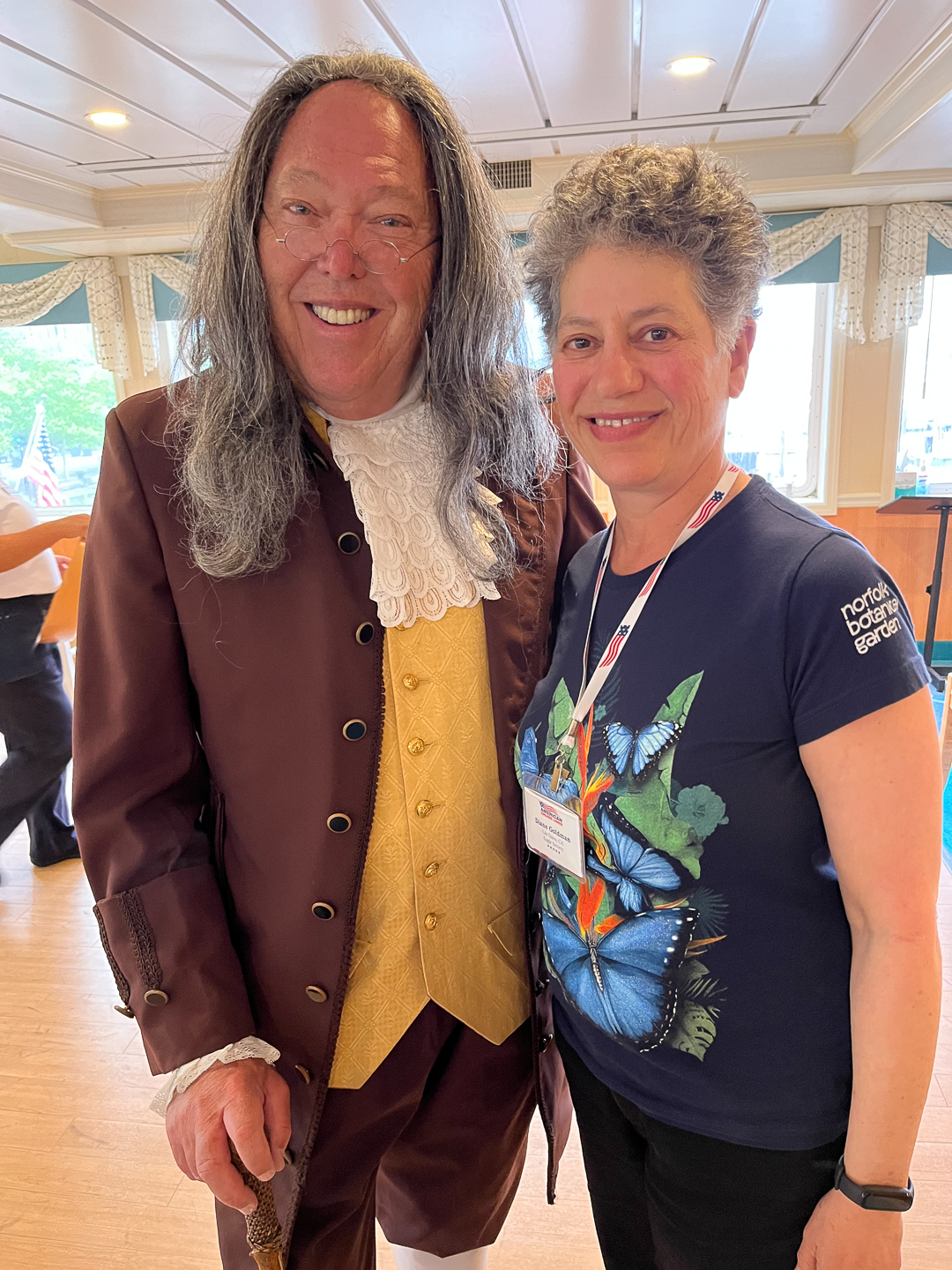 We met our Rabbi Emerita, Melanie Aron, for dinner; she's living in DC for the next year or two to be closer to her children and grandchild. It was good to see her again and we had a nice conversation. She gave us a copy of her husband's new book, This Way to the Universe: A Theoretical Physicist's Journey to the Edge of Reality; it's intended to explain interesting aspects of theoretical physics to non-physicists and is guaranteed equation-free! I'm planning to read it on the way home.