We sailed from Washington to Cambridge, Maryland overnight; Cambridge is an Eastern Shore town with a long history. We docked at the Long Wharf on the Choptank River; the town welcomed us by sending the Town Crier to visit us at breakfast.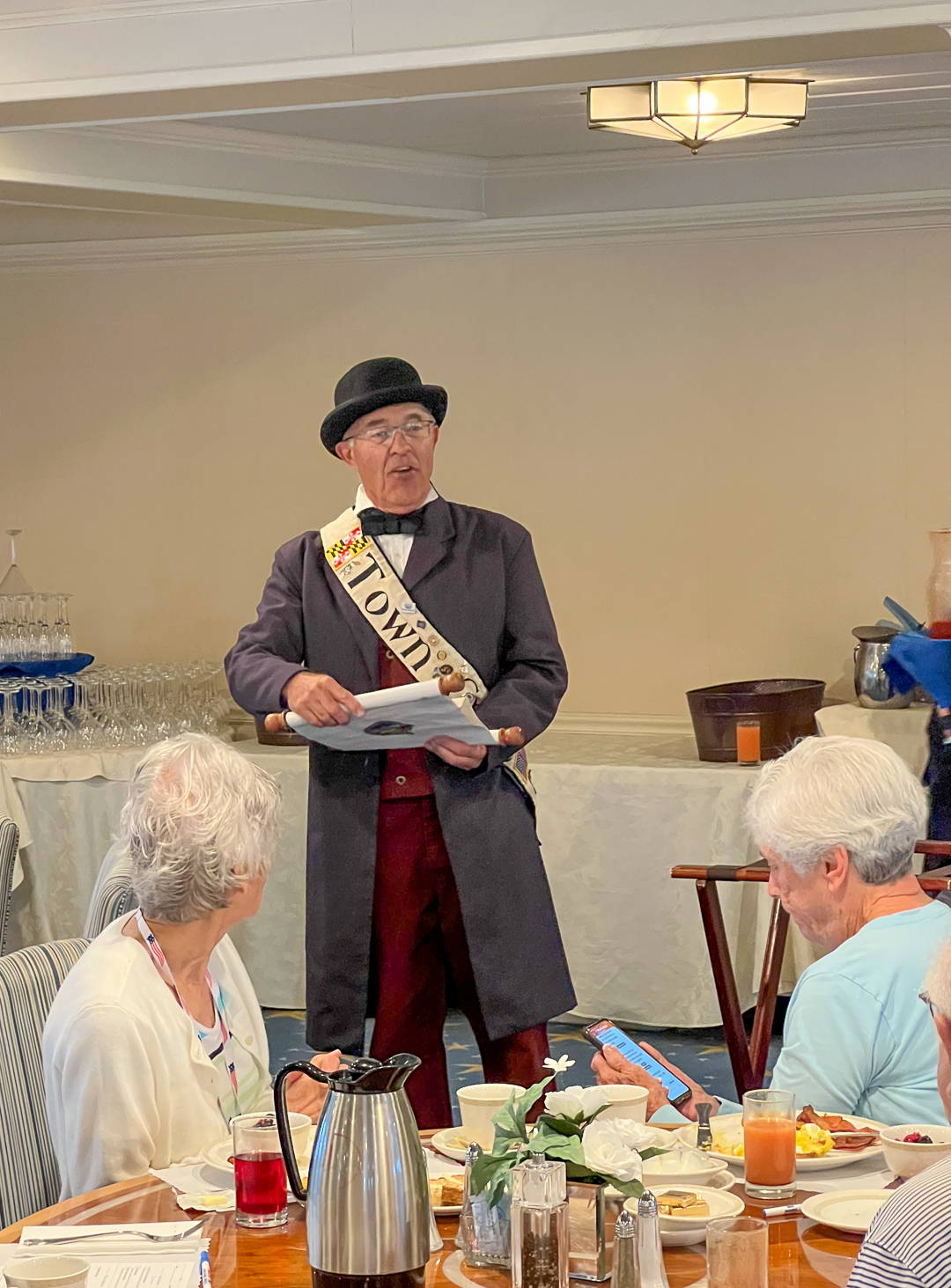 There had been a lighthouse on the Choptank River for a very long time; it's no longer in use, but it's been restored as a tourist attraction, just a two-minute walk from our ship.
They've done a lot of work on the lighthouse, including adding a compass rose on the main floor. It was a nice visit; if there had been a volunteer there, I might have bought a souvenir.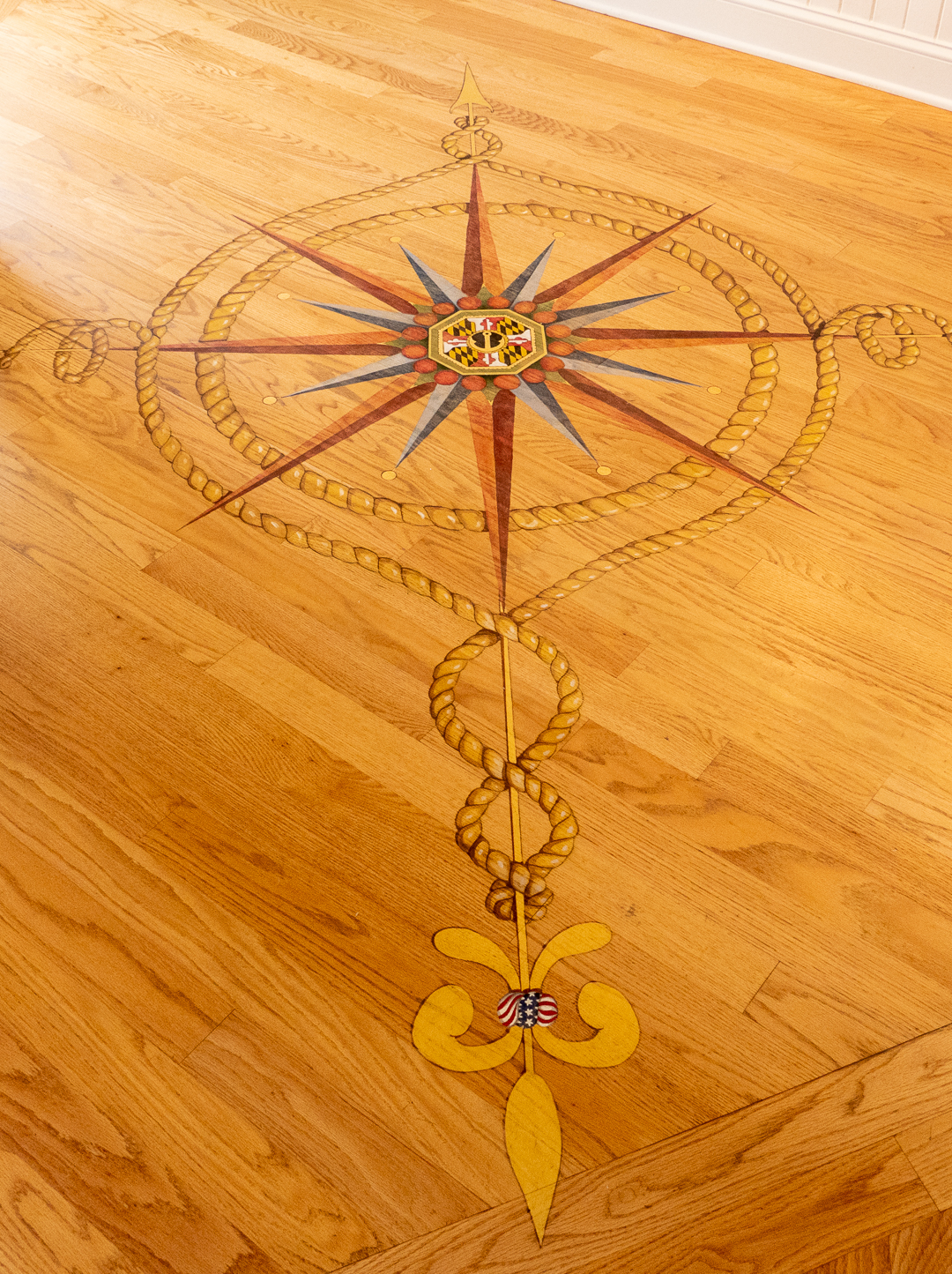 Our ship took advantage of being in Cambridge; we saw one of the deckhands taking out the used glass bottles to the recycling depot. It was an impressive load, but I didn't take a photo. They delivered a lot of food, too, as well as refueling us.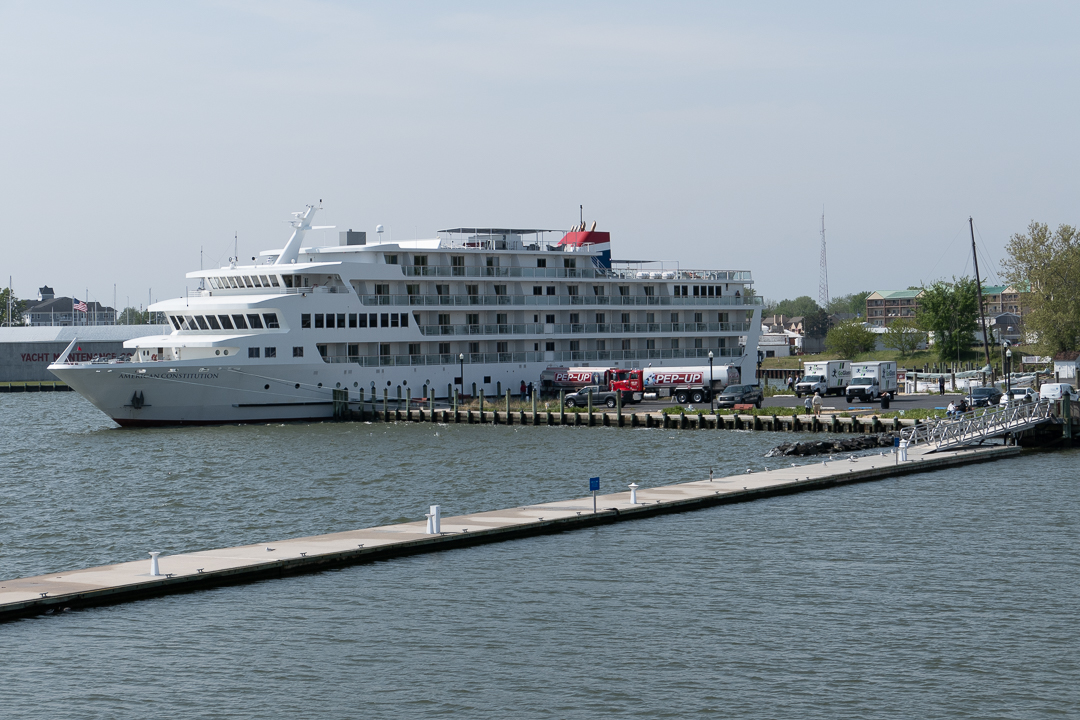 We walked up High Street to the center of town. We visited Christ Episcopal Church on our way; the current building dates to 1883, but the adjacent graveyard has burials going back to the 18th Century.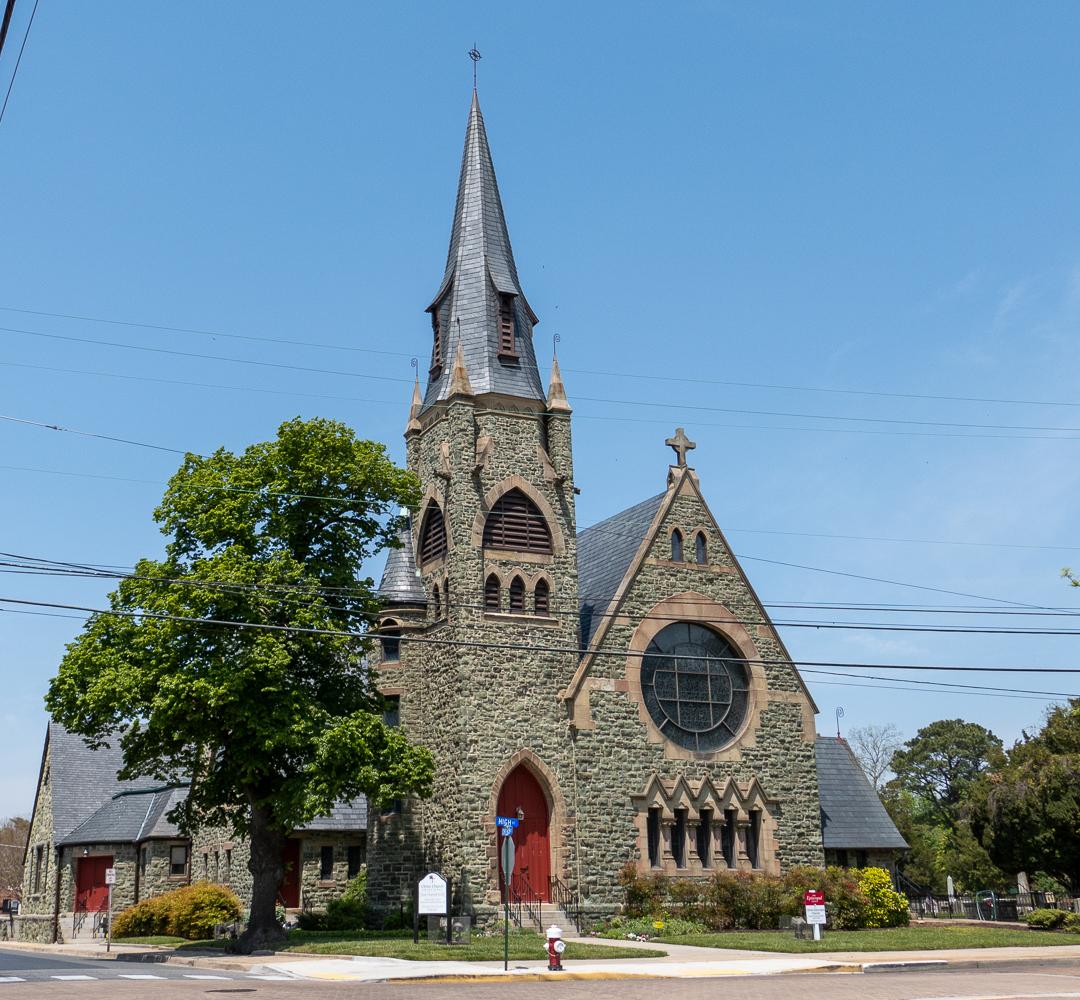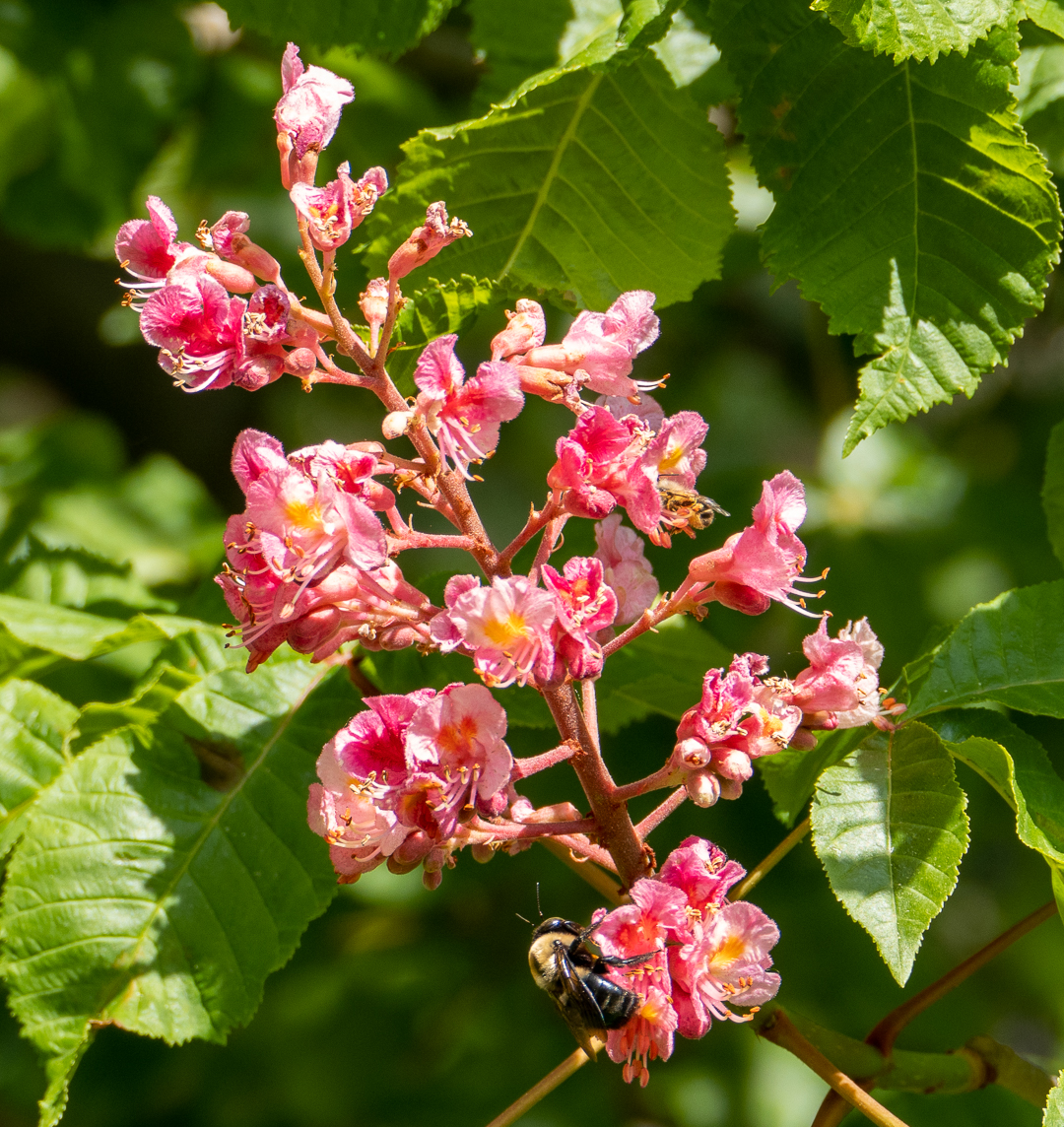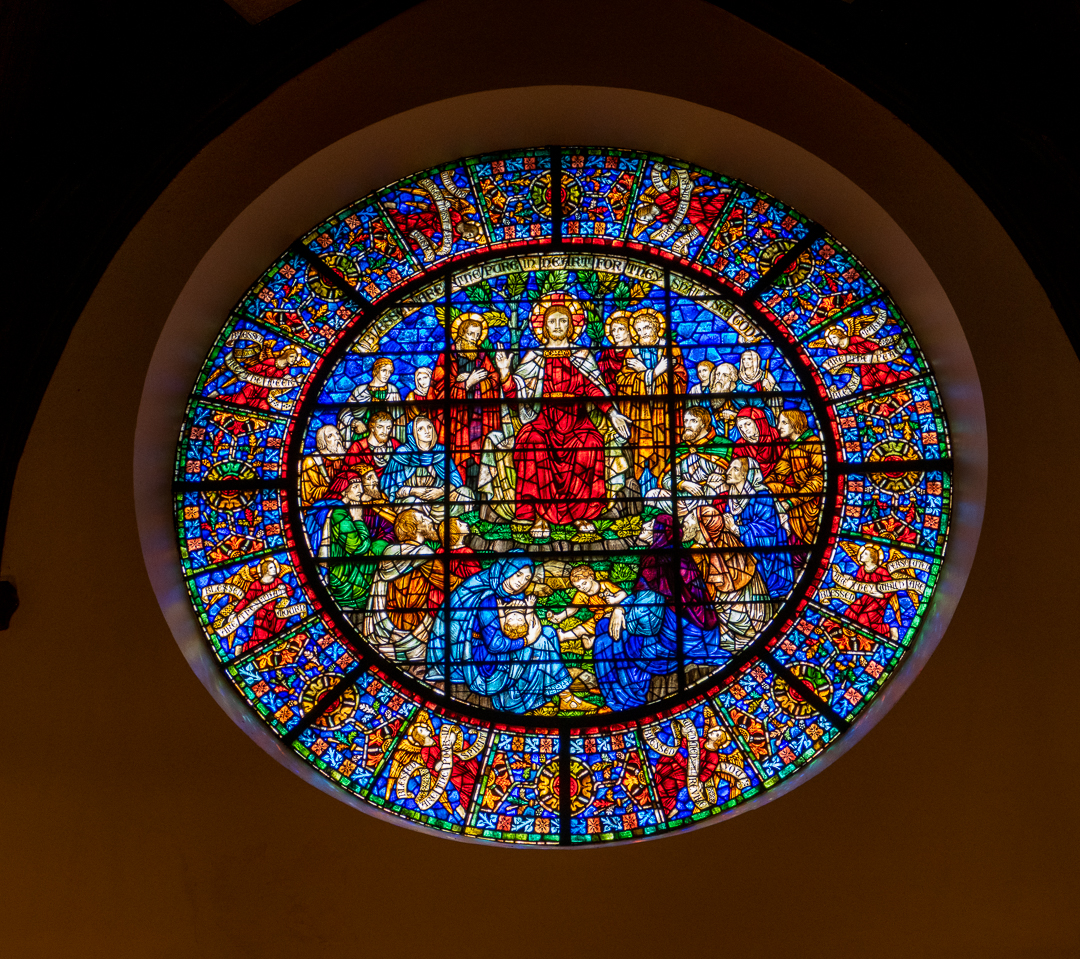 I considered having lunch at the Provident State Bank (now Fat Ricky's), but we decided on Salmon Tikka Kebab at Bombay Social; it was good, and a change from the cuisine on the ship.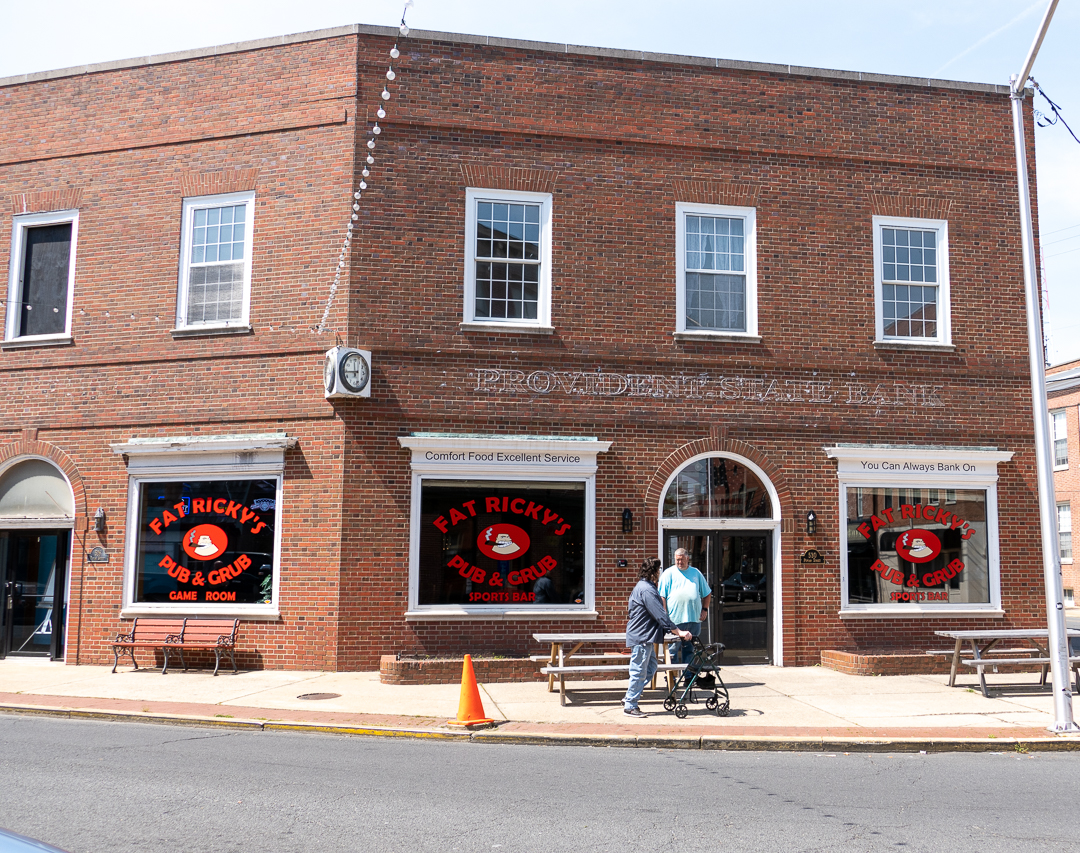 After lunch, we went back to the ship to regroup and prepare for our afternoon excursion to the Harriet Tubman Underground Railroad National Historical Park.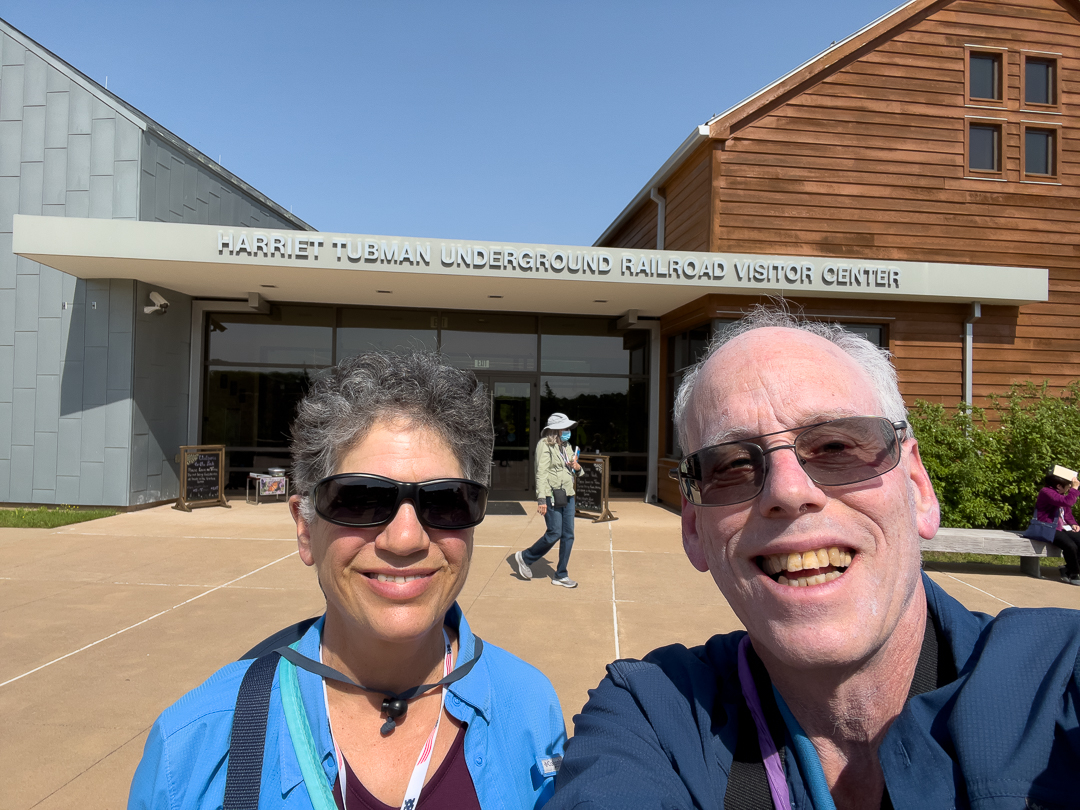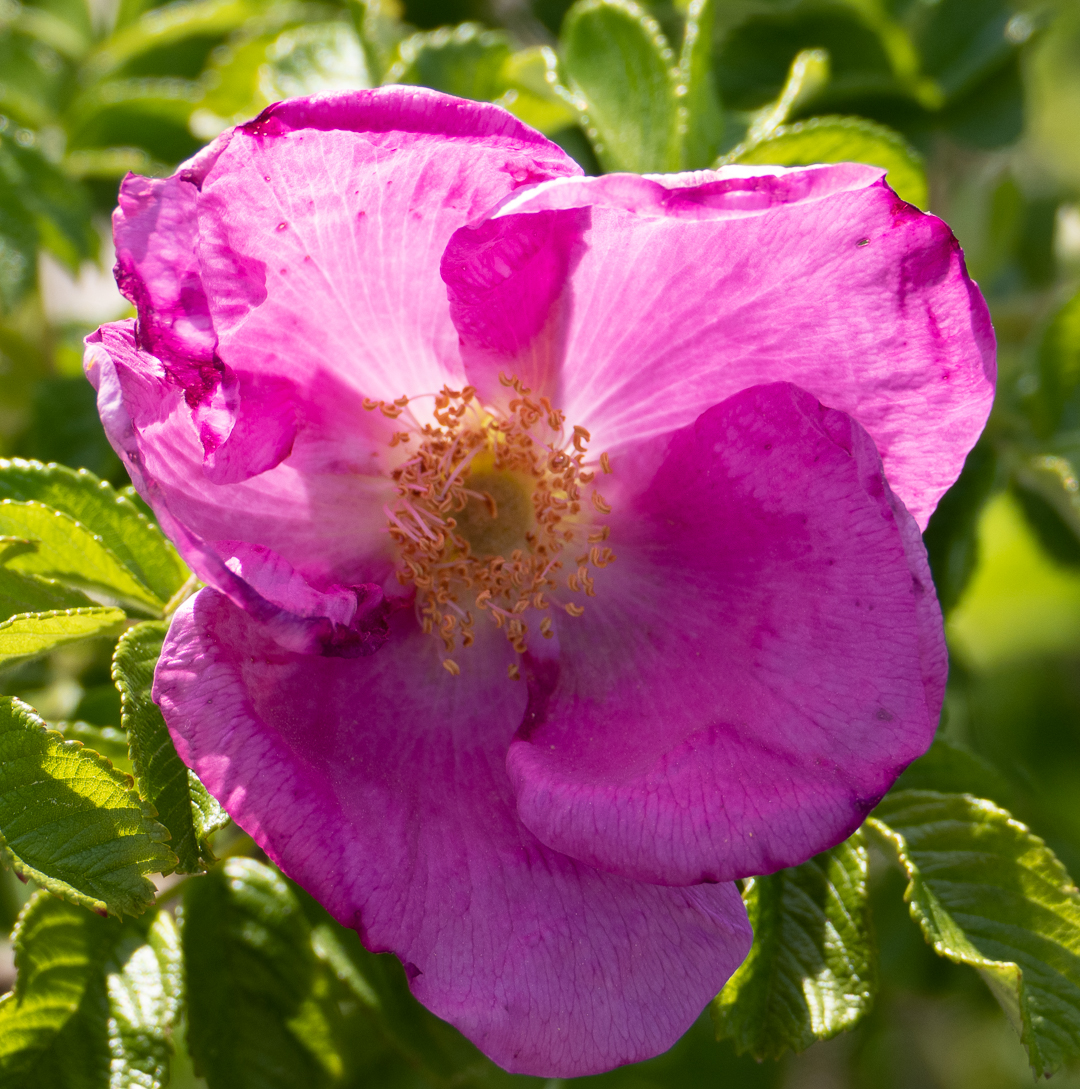 Our guide, Susan Meredith, had deep roots in this area; she and her husband have restored the Bucktown Village Store where Harriet Tubman first fought against slavery by defying an order from an overseer who wanted to recapture an escaping slave.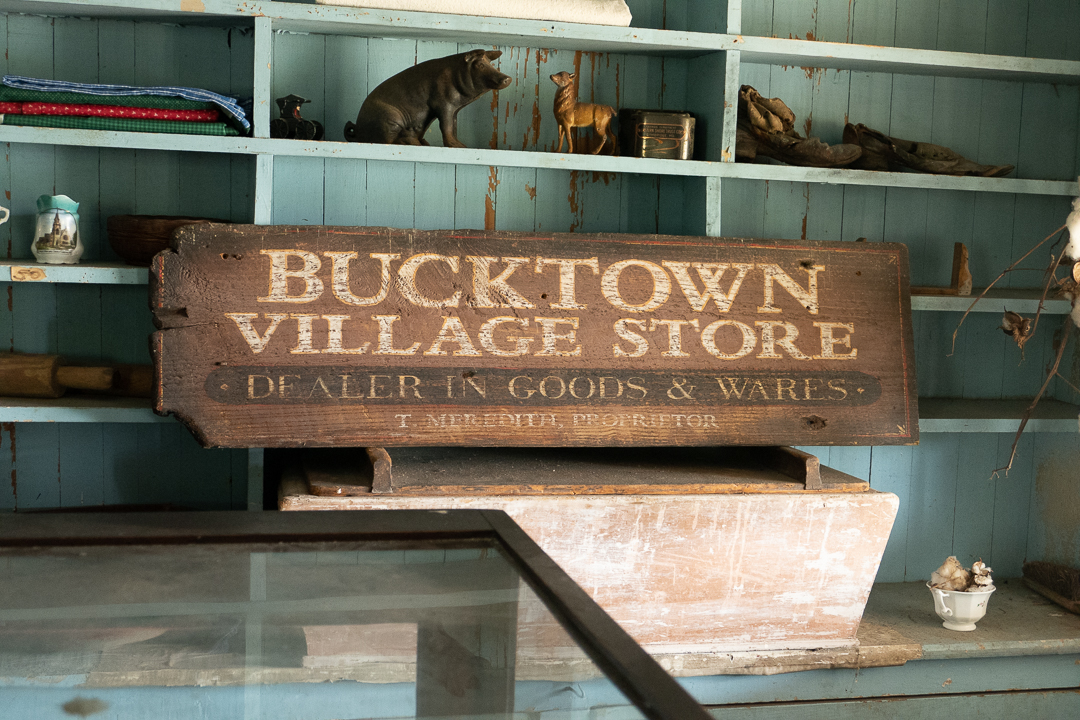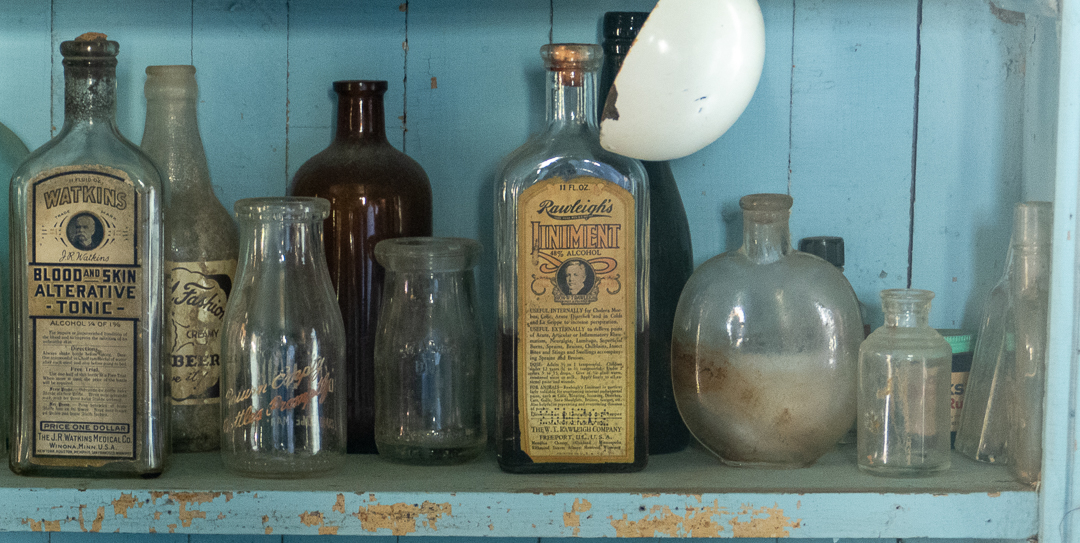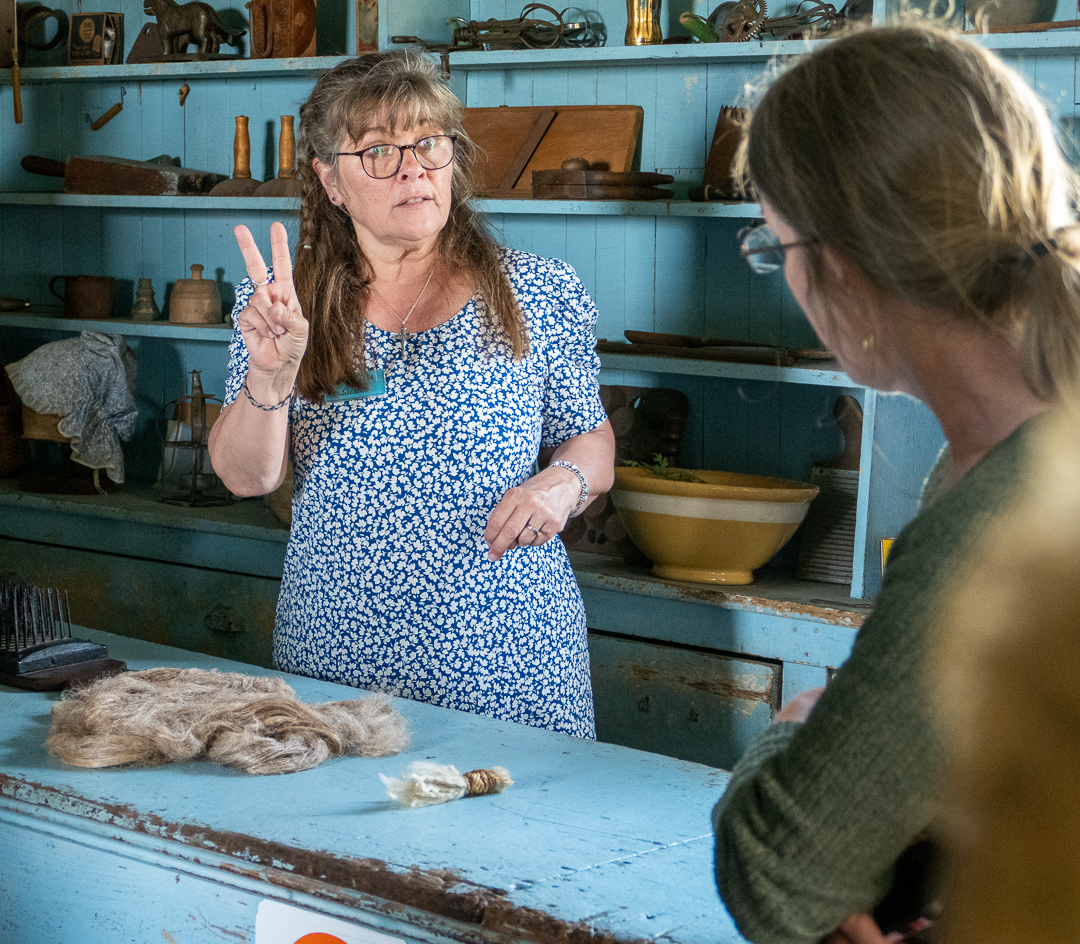 Susan and her family live in a 1790 house next to the Bucktown Store. The bricked-in area is where they have two fireplaces to heat the house.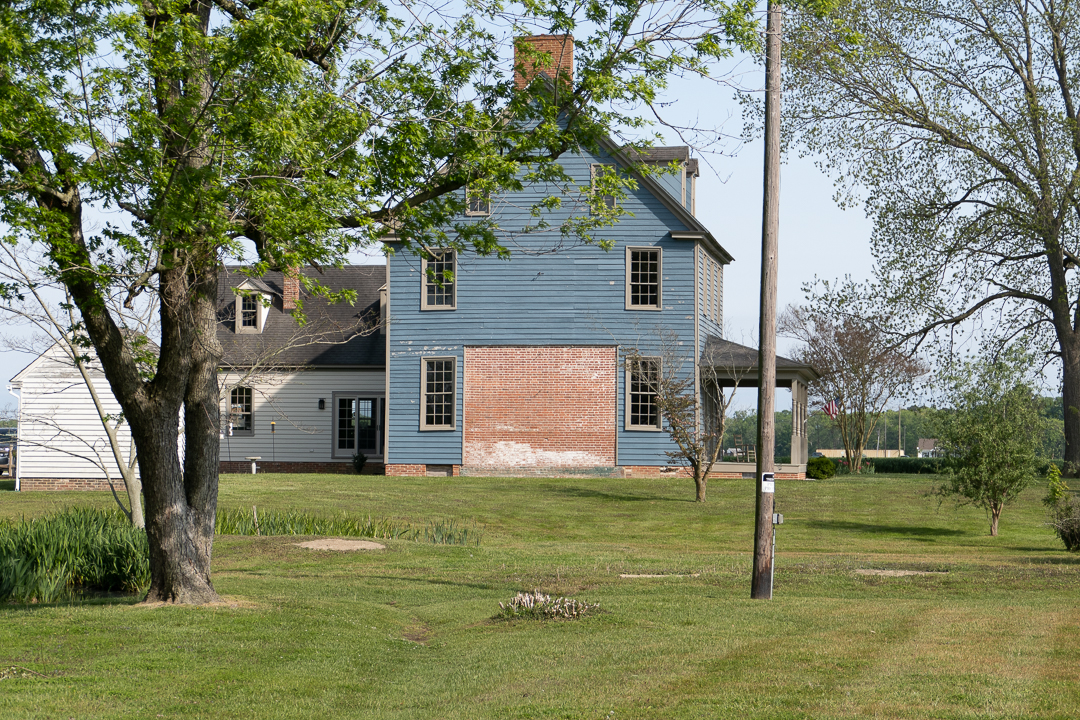 After dinner, we were treated to a performance by the Eastport Oyster Boys, singing and playing local music on guitar, banjo, hammered dulcimer, and fiddle – not bad for only two guys!