It turns out I don't know Porto as well as I thought I did. This morning we decided to go to the Romantic Museum at the Crystal Palace; I followed the directions given by Google. About three minutes after I left the hotel, I realized that we had passed the same location yesterday going in the other direction just before we arrived at the Bolsa. Seeing a sign today that said "Hotel de Bolsa" was a hint, but I also recognized the name of the street that the Bolsa is on. I had no idea we were so close….
It took us another twenty minutes to get to the museum; of course, there was a great view of the Douro along the way!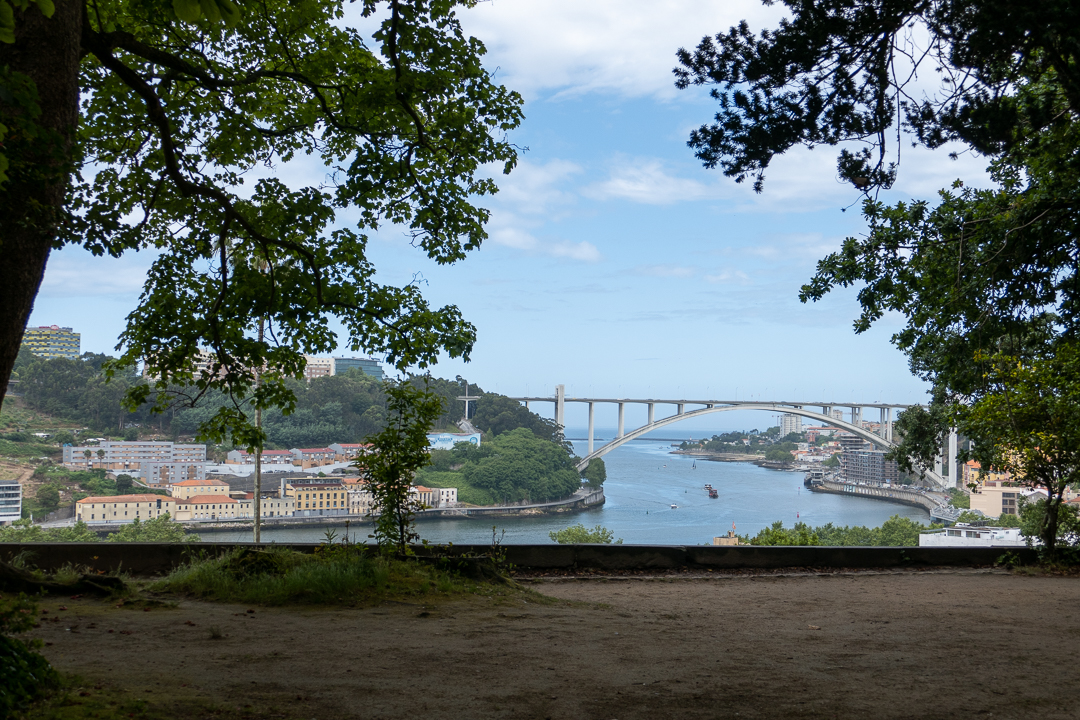 The Romantic Museum is an "extension" of the City Museum of Porto. It's in an old house and the entire interior was given over to an exhibition titled "METAMORPHOSES – Vegetal, Mineral and Animal Immanence in the Romantic Domestic Space ". There were a few paintings, but it was mostly actual objects – everything from pianos to furniture to lace. I would love to have this desk!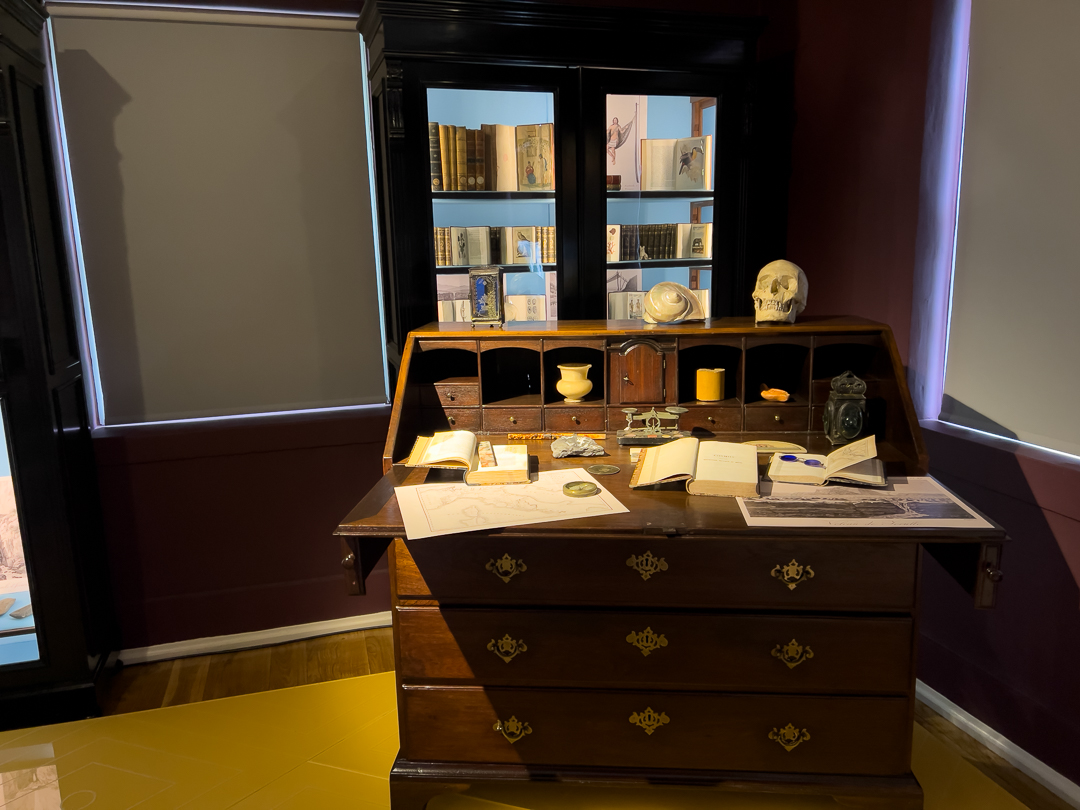 The exhibit ended with a "cabinet of curiosities" occupying an entire room.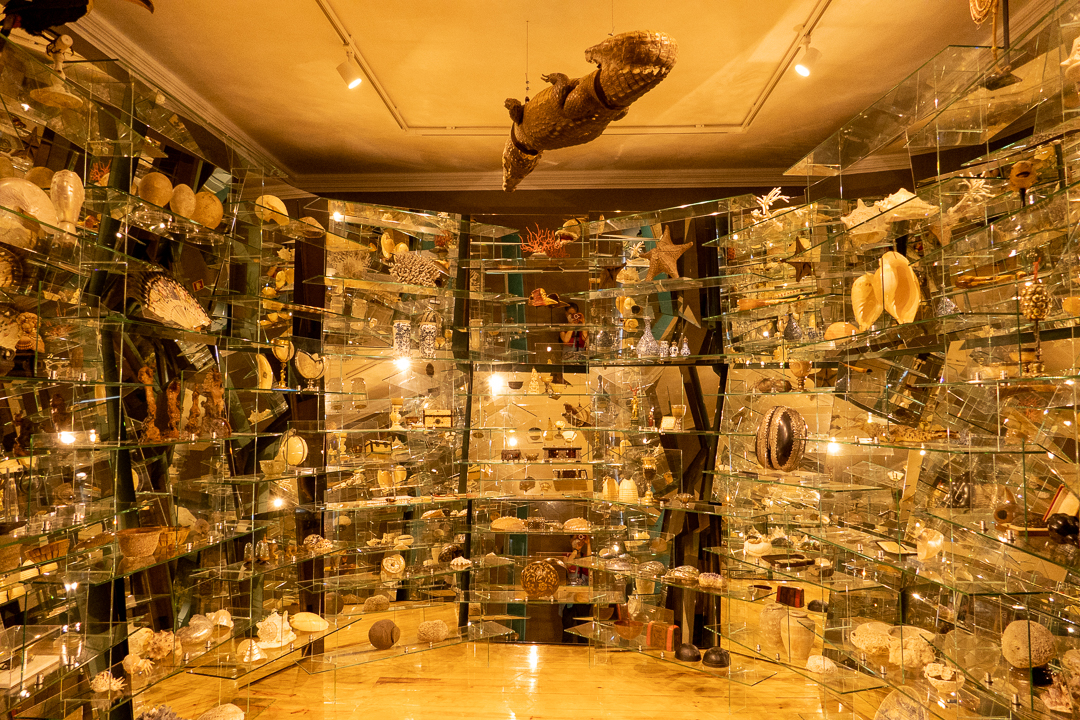 I wouldn't make this museum my first stop in Porto, but it was small enough to explore completely in the time we had this morning.
We decided to take one of Google's alternate routes back to the hotel in the hope of finding somewhere for lunch. We passed the Justice Museum (and its courtrooms) and got a nice view of Clergiós Tower before turning onto a street we hadn't yet explored, where we found Swallow Decadent Brunch. The menu was interesting and TripAdvisor said it was good, so we went in. TripAdvisor was right; I had the chicken and waffles and Diane had lox and bagel (with egg) and we both enjoyed our meals.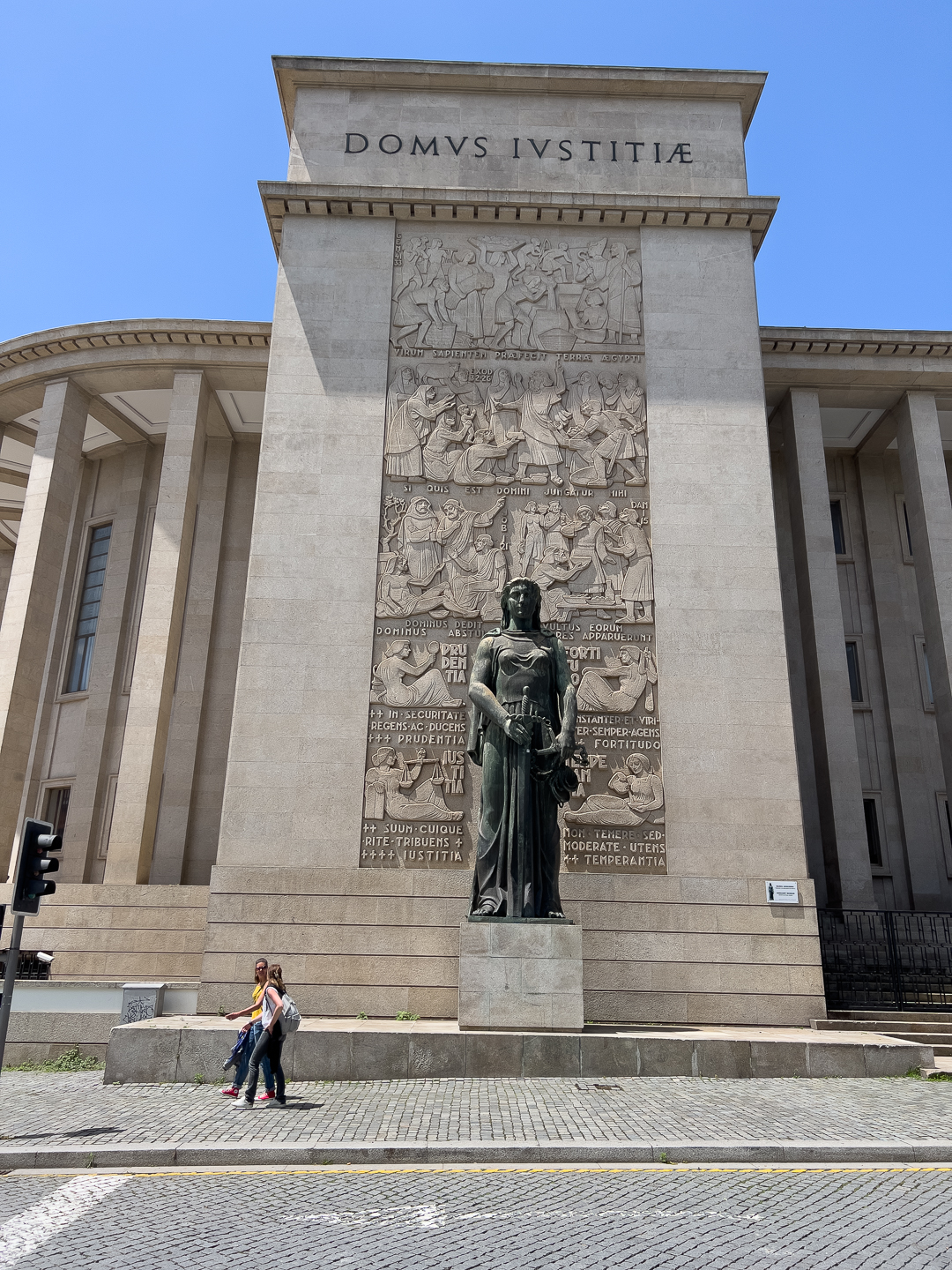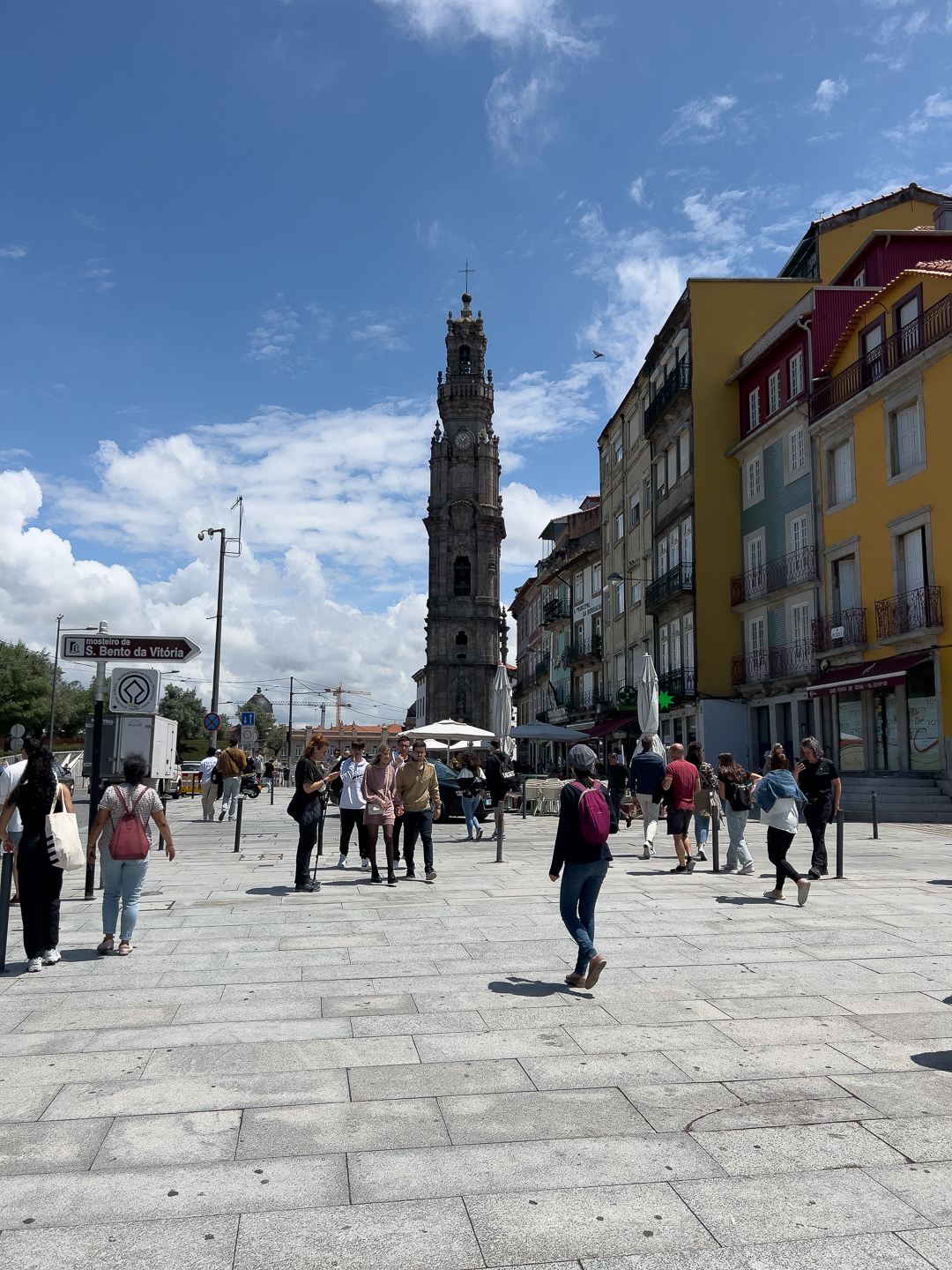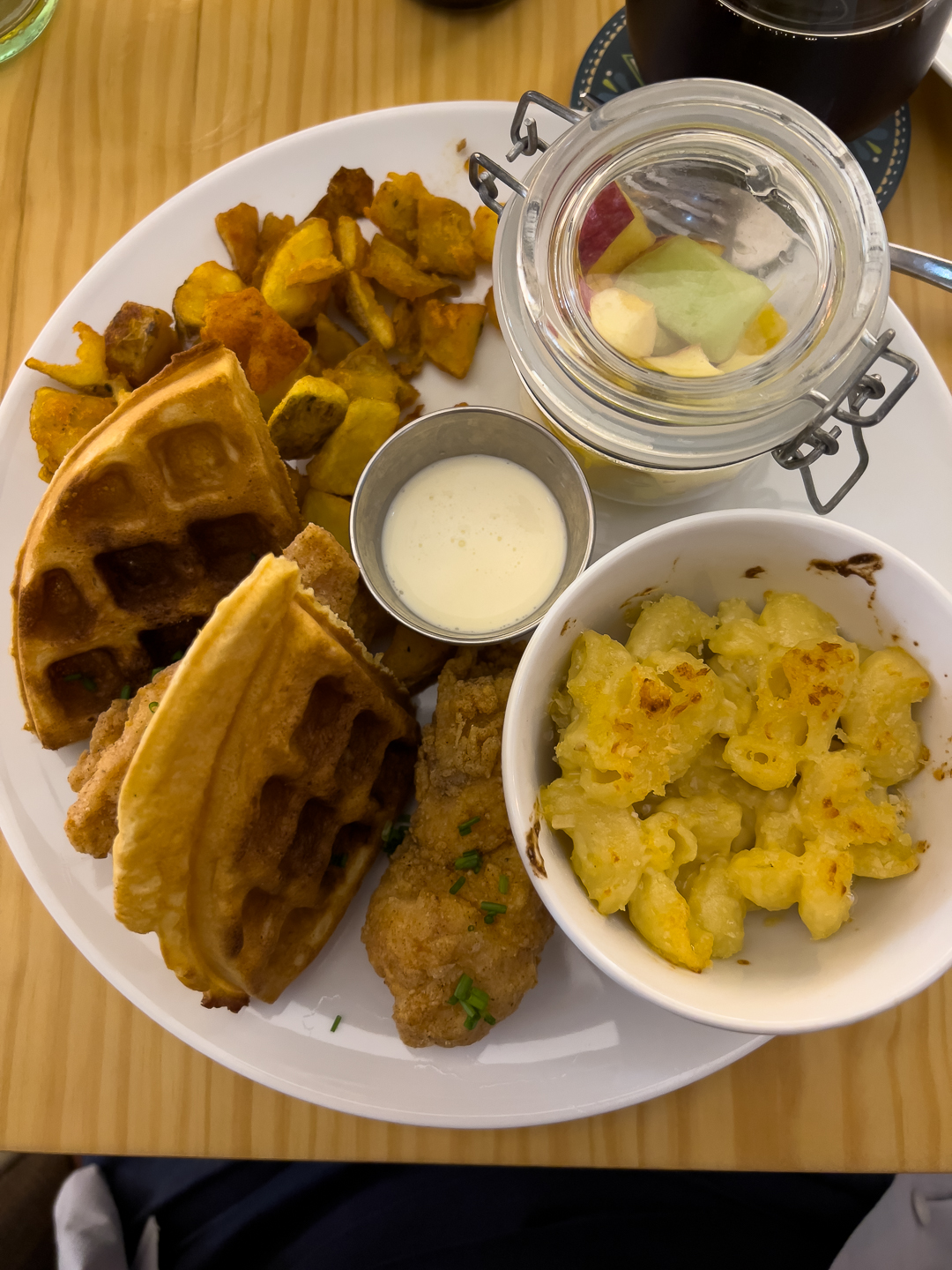 Our hotel was only five minutes away, all downhill; we collected our luggage and the hotel called a taxi to take us to the AmaDouro, our home for the next week. When the taxi stopped, we worried that we might be repeating our Budapest experience of being dropped at the wrong place and having to schlep our luggage for miles – but the driver checked with a guard who pointed out the ship, and all was well.
We arrived a few minutes before they were ready to start the mandatory Covid tests – we passed and could officially check in, unpack, and greet our friends.
After dinner this evening, the ship took us on a short cruise on the Douro to see the city greet the night.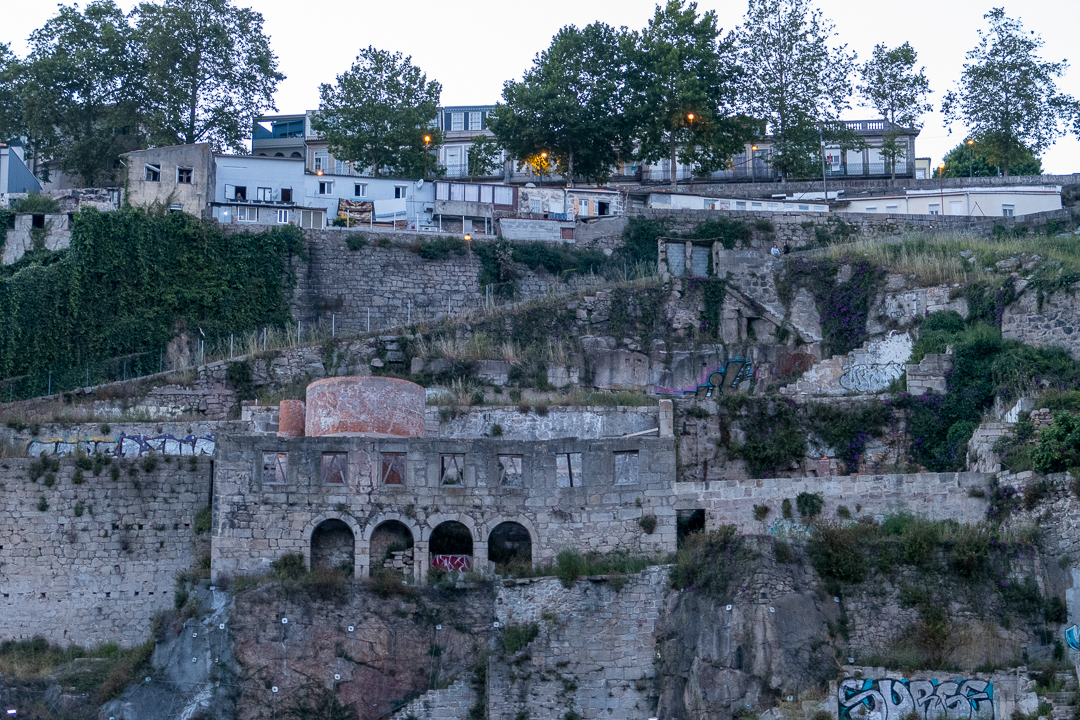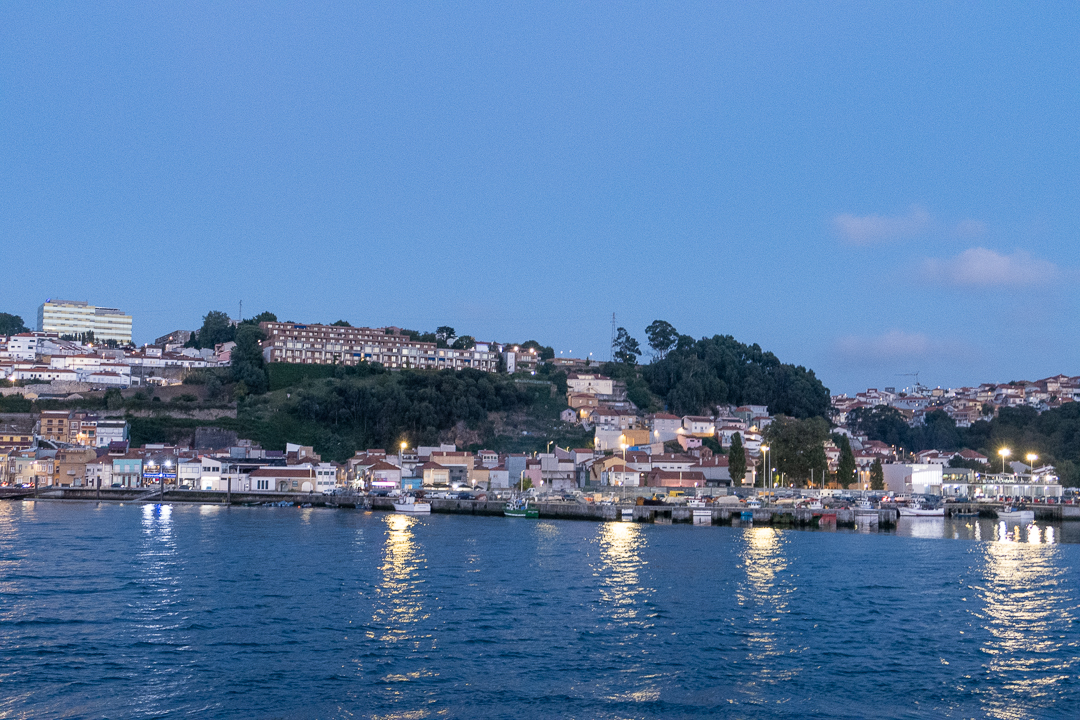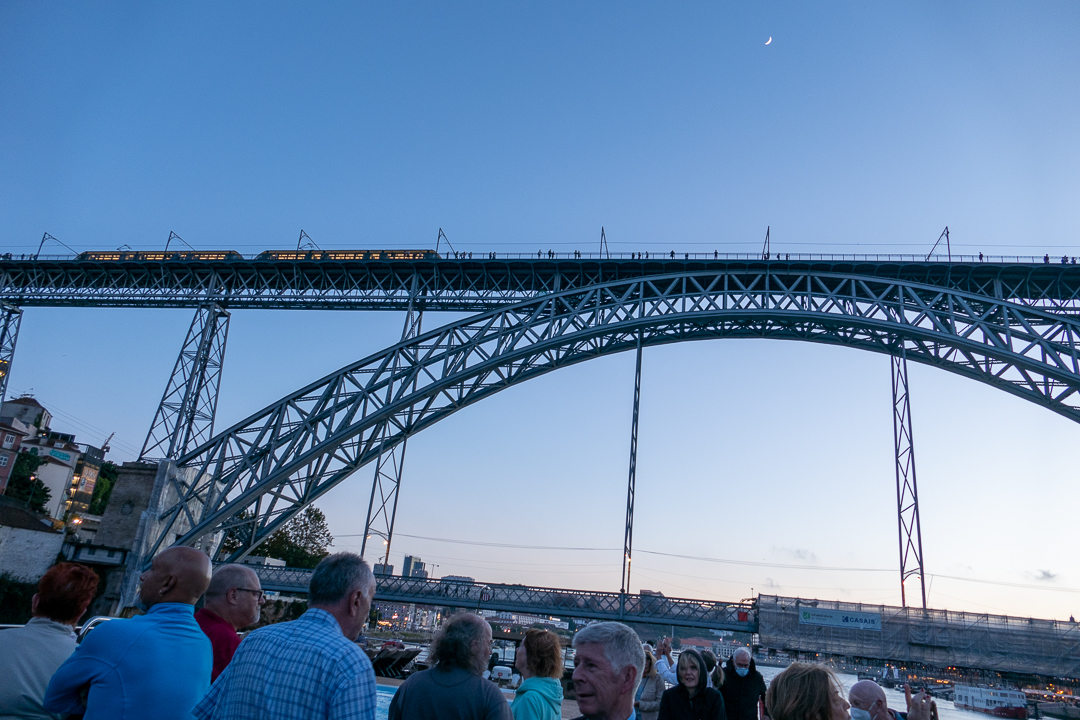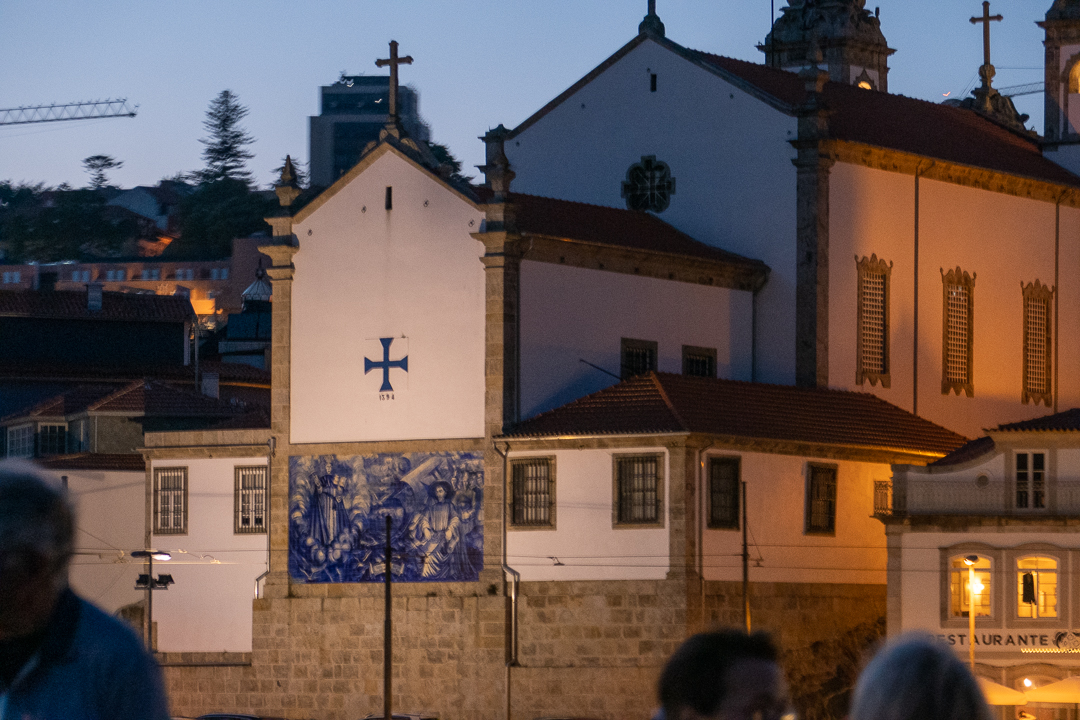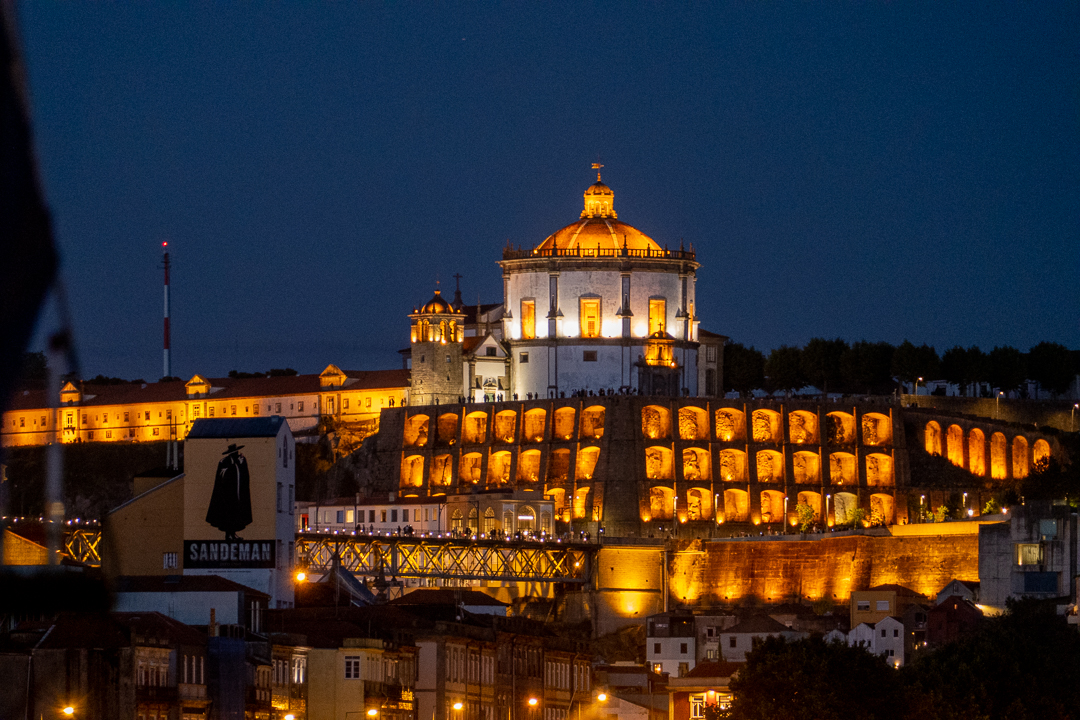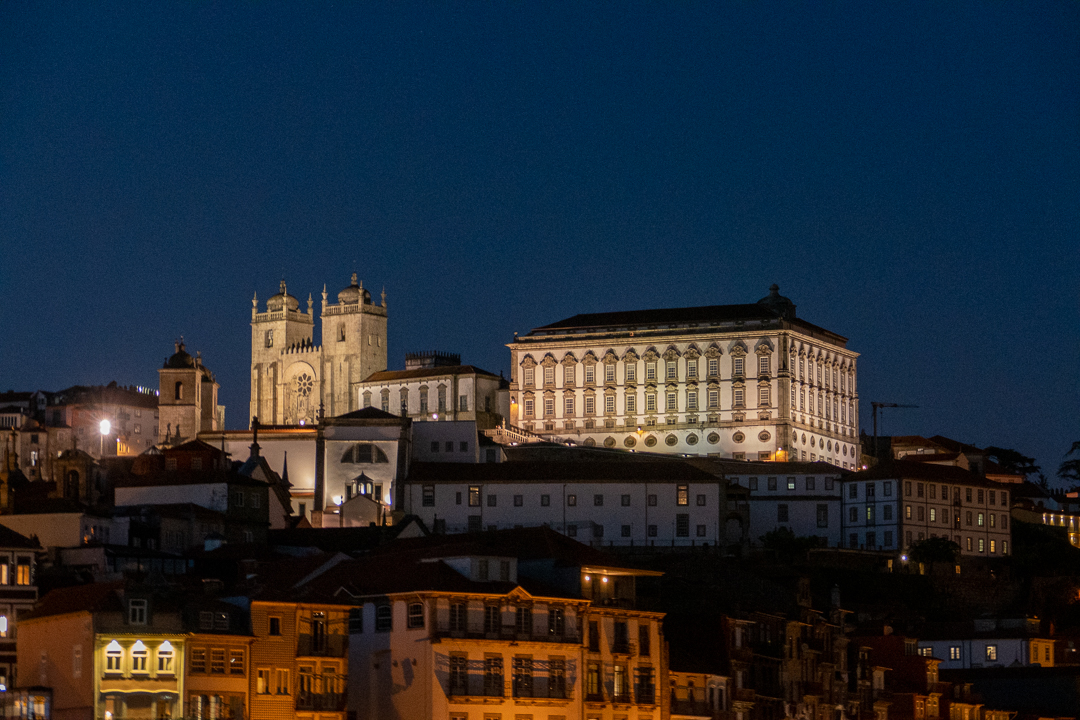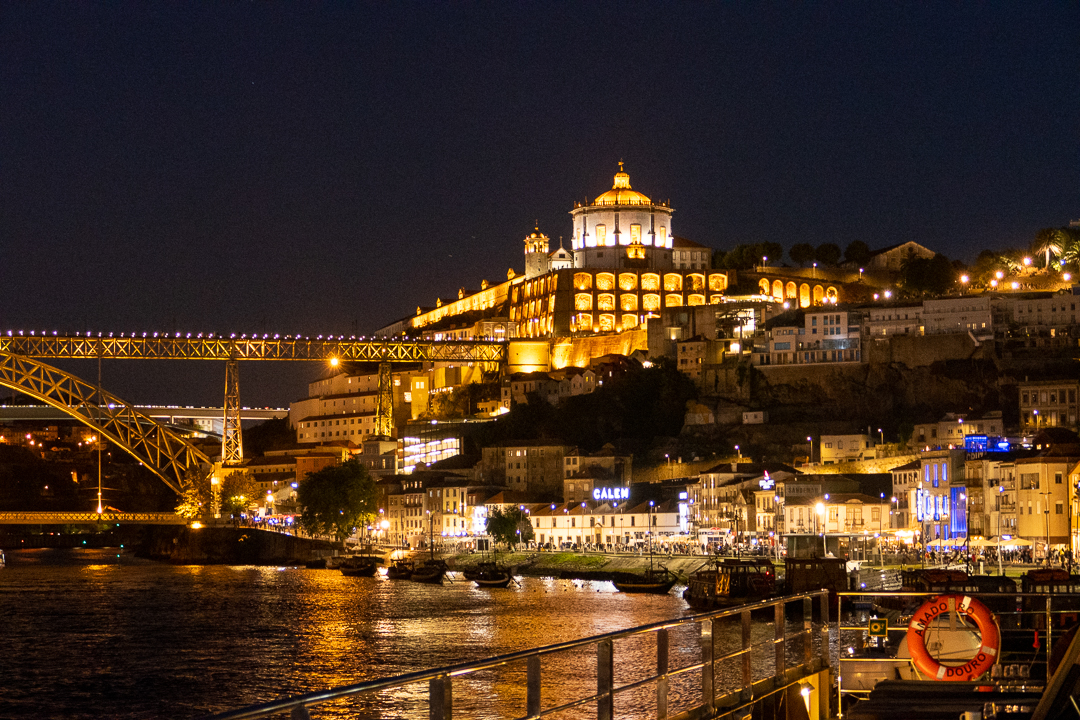 We're docked again and will sail at breakfast time tomorrow.