We sailed away from Régua promptly at 7am, en route to Vega Terron, Spain. We traversed the first of today's three locks (at the Bagaúste Dam) before breakfast; I was amused by the road sign for the river that I saw after we'd cleared the lock.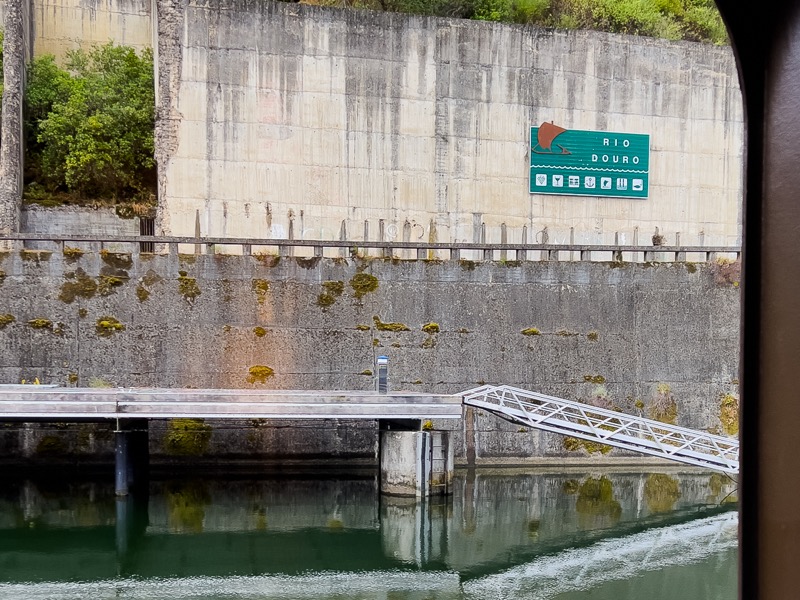 We cruised onward to the town of Pinhāo, where the river forked.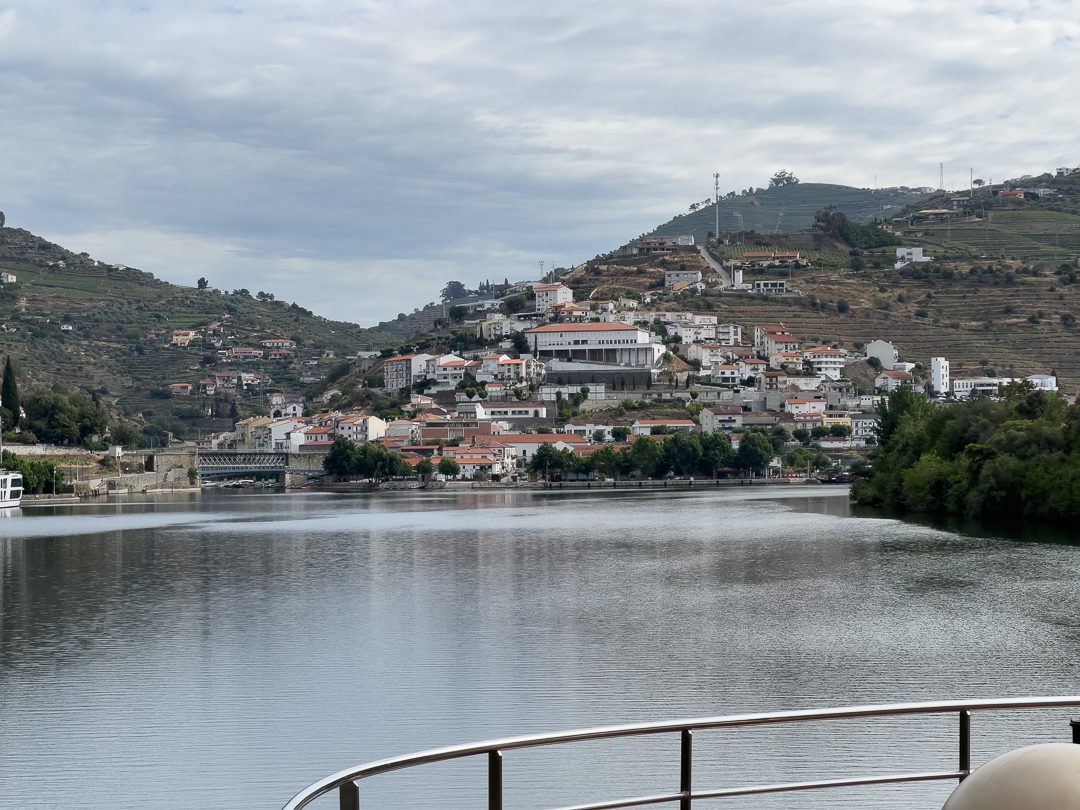 We took the river more traveled (the Douro) and enjoyed the beautiful wine country; there were lots of signs for port houses (like Dow's and Taylor's) along the way.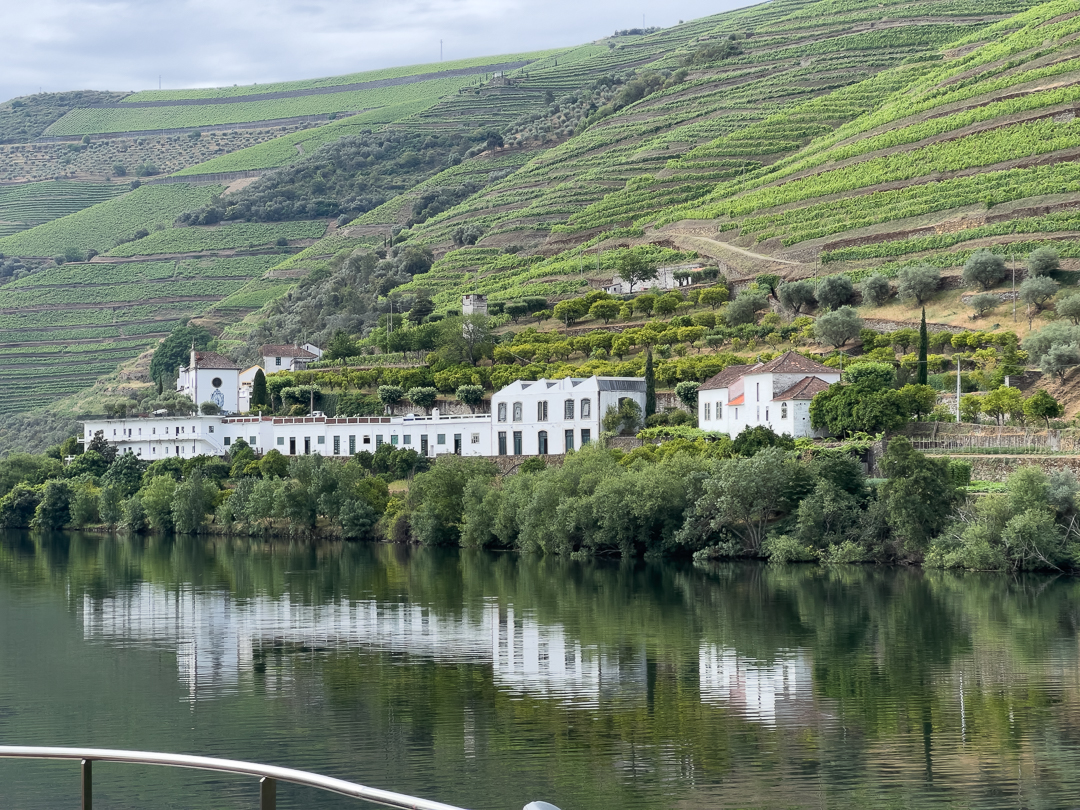 We cleared two more locks before arriving at today's moorage, Vega Terron – about 100 meters into Spain.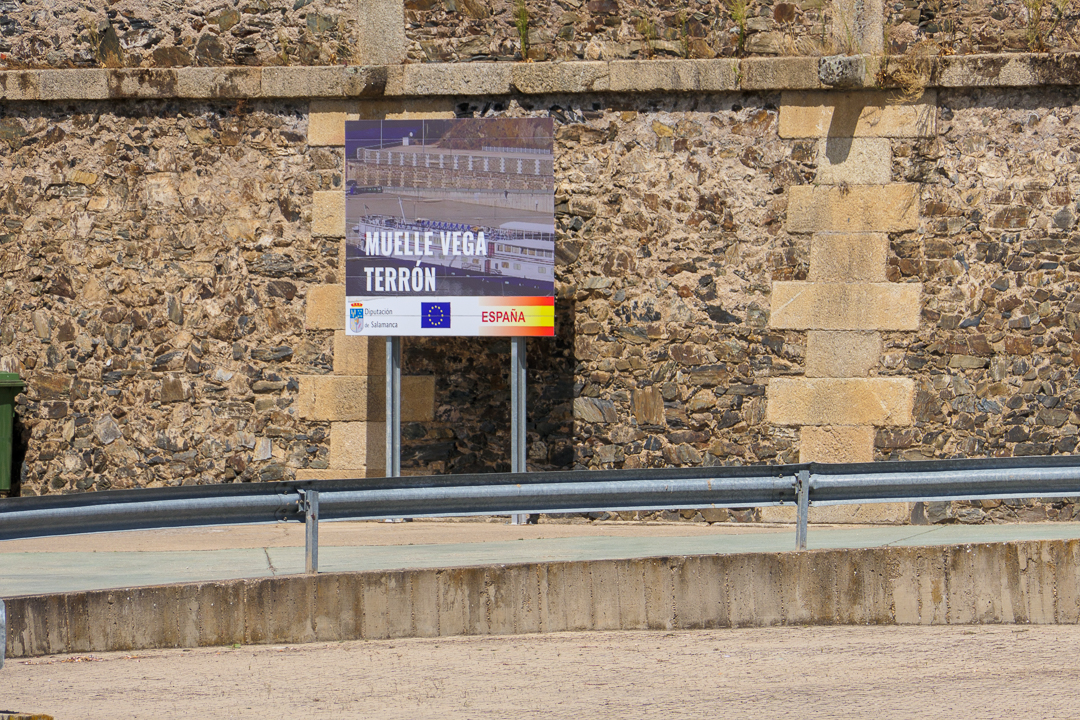 We didn't stay in Spain long, though; our buses met us and took us back into Portugal to visit the historic enclave of Castelo Rodrigo, high above the valley floor. We visited the Igreja Matriz de Castelo Rodrigo (still in active use) and went into the ruins of the castle itself.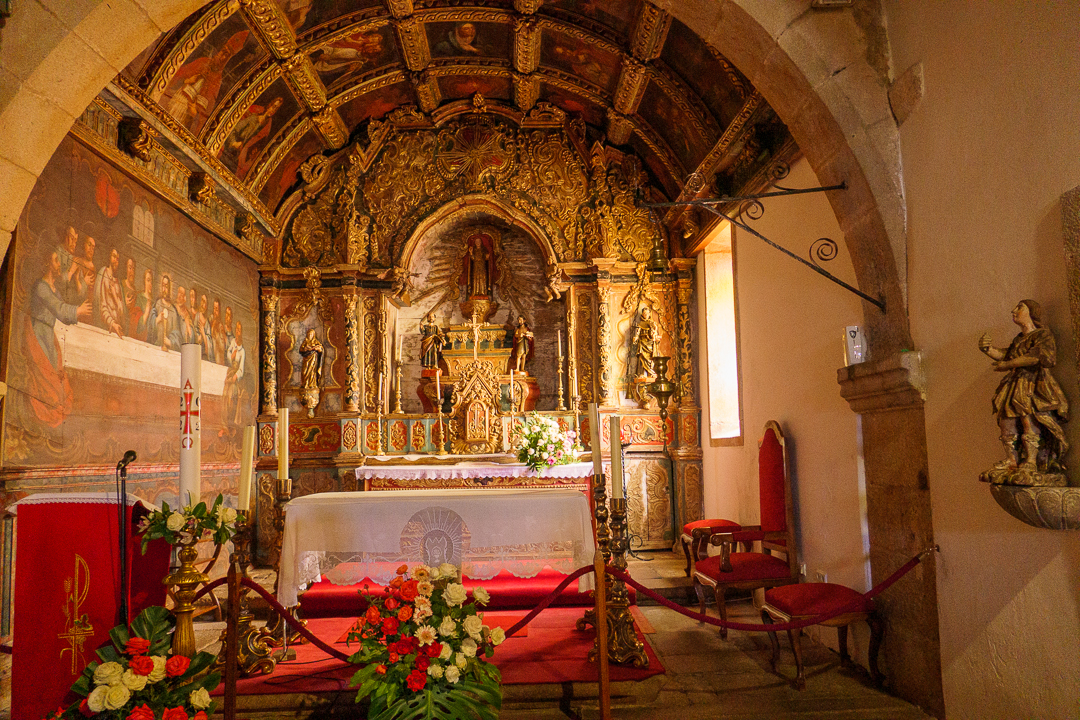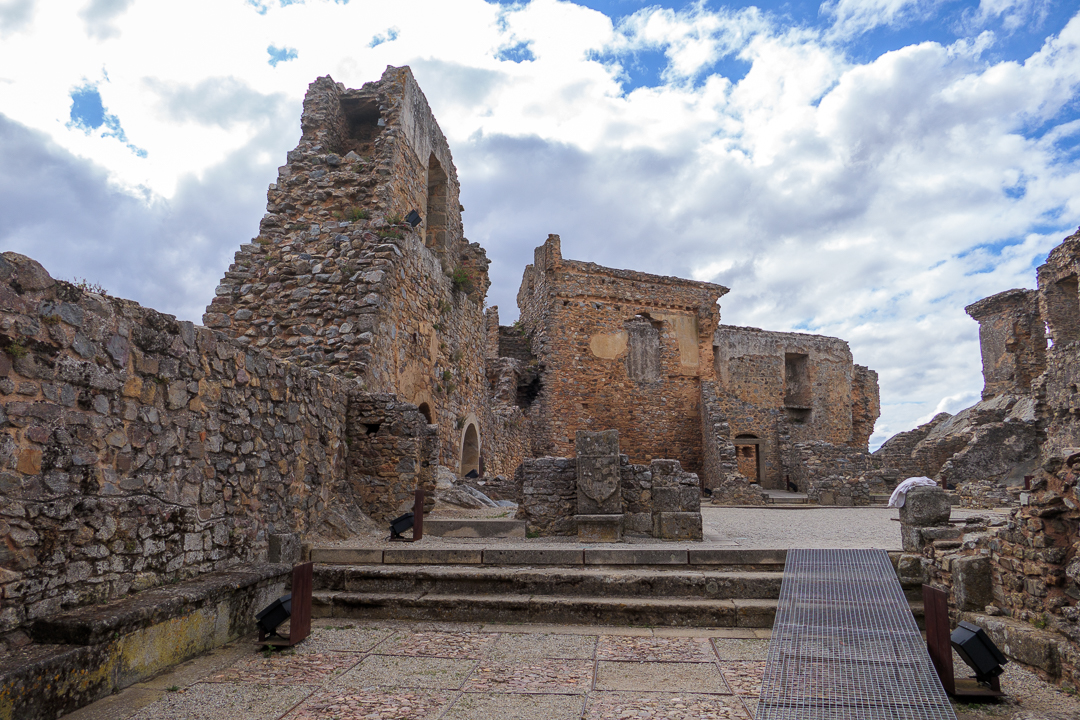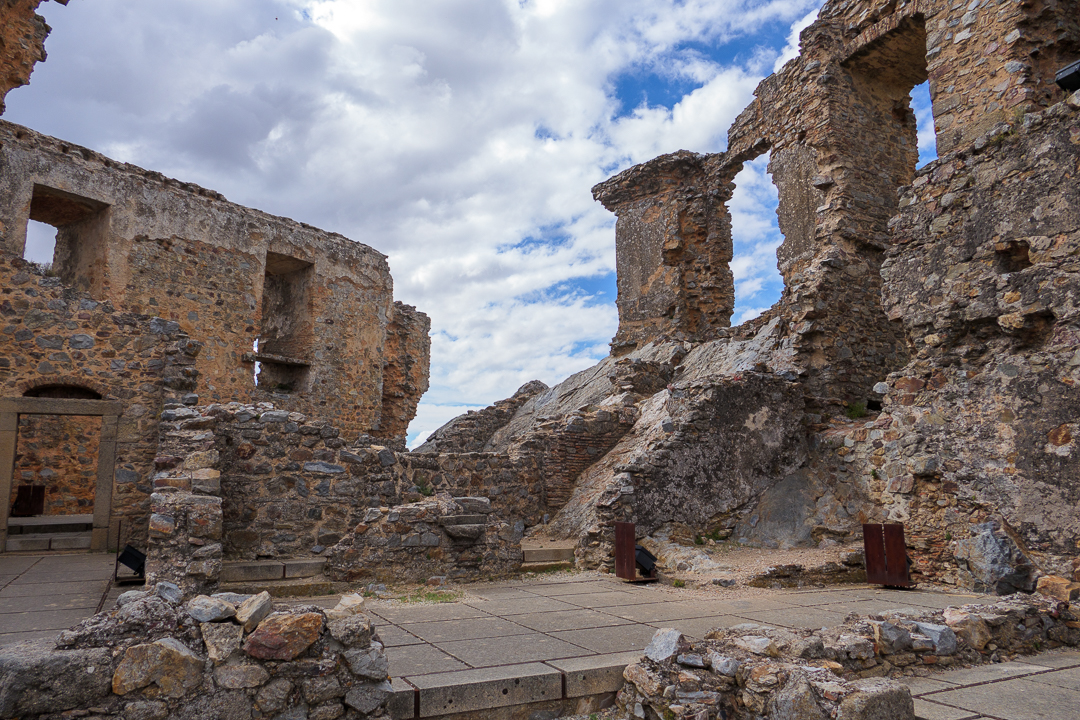 We only had an hour in Castelo Rodrigo, so we had to choose between seeing everything or doing a little tasting and shopping; we chose the latter and will be coming home with some flavored almonds and a cork waist pack that I plan to use to carry extra batteries for the camera and phone when we have an all-day excursion.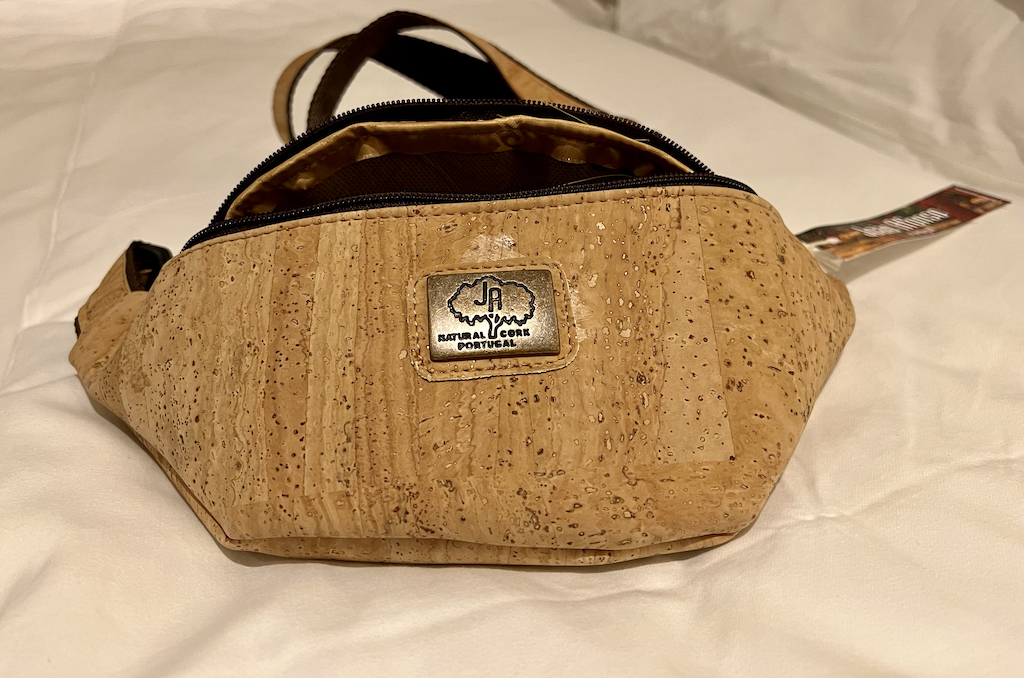 On the way back, we stopped at the [Miradouro do Alto da Saphina overlook](https://www.trip.com/travel-guide/attraction/guarda/miradouro-natural-do-alto-da-sapinha-58333195) to take a look at the Spain/Portugal border and our ship.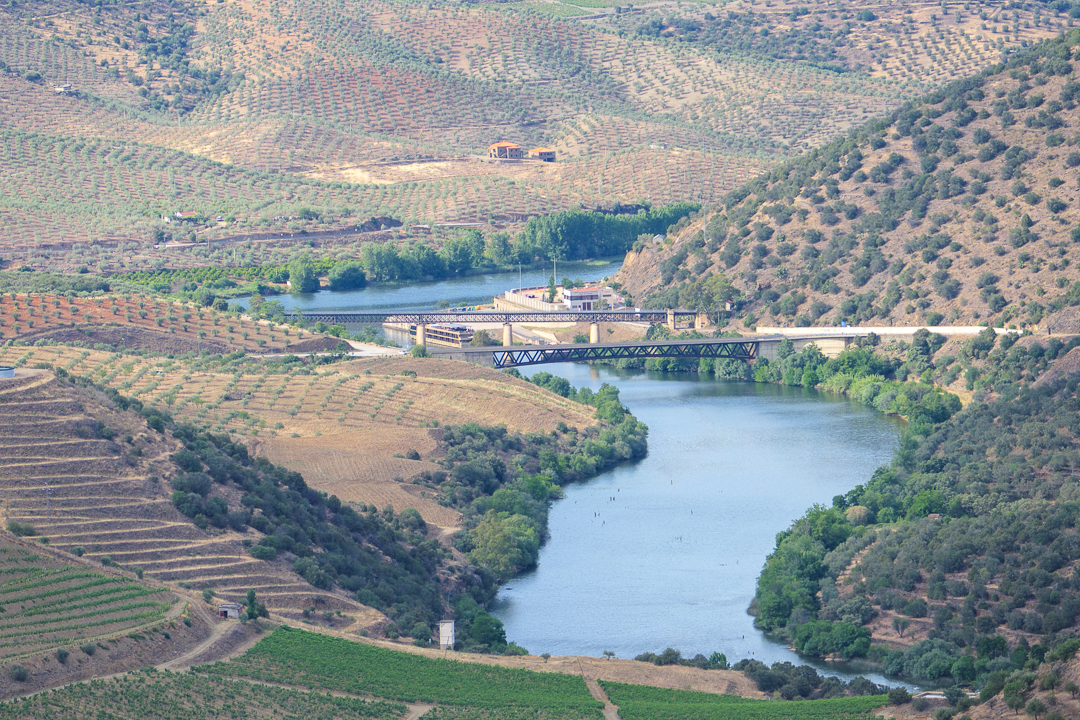 I wanted to get a selfie of Diane and me there – unfortunately, there was another guest in the background so I had to move to get a clean shot. In the process, I bumped into a slab of granite and scraped my leg – but I got the photo!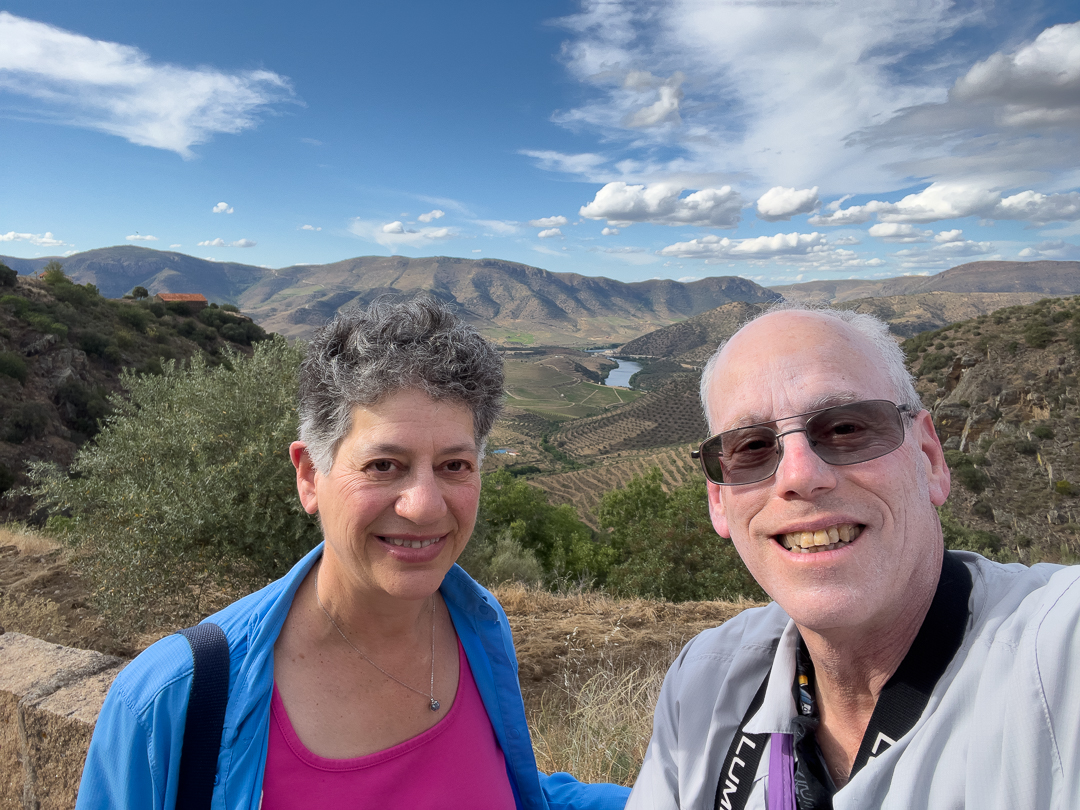 After dinner, we found that our cabin had been decorated for our anniversary!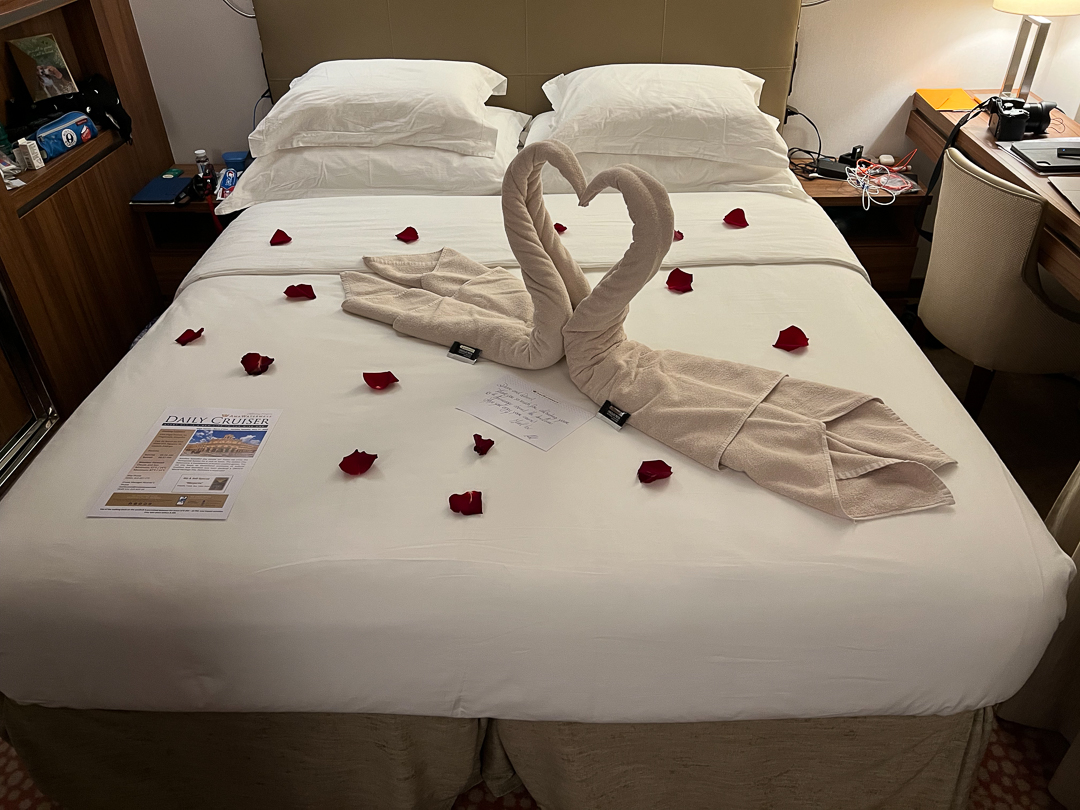 The ship also gave us a bottle of champagne, but we didn't open it – instead, we went to the "Fire and Ice" demo in the lounge, where one of the bartenders showed us how to open a bottle of vintage port, even though the cork had deteriorated. All it took was a Bunsen burner, a pair of tongs, five minutes to heat the tongs, a minute of using the tongs to heat the neck of the bottle, and a supply of ice water which she poured on the heated spot. Voilà – the neck broke and the port was ready to decant! It was tasty, too.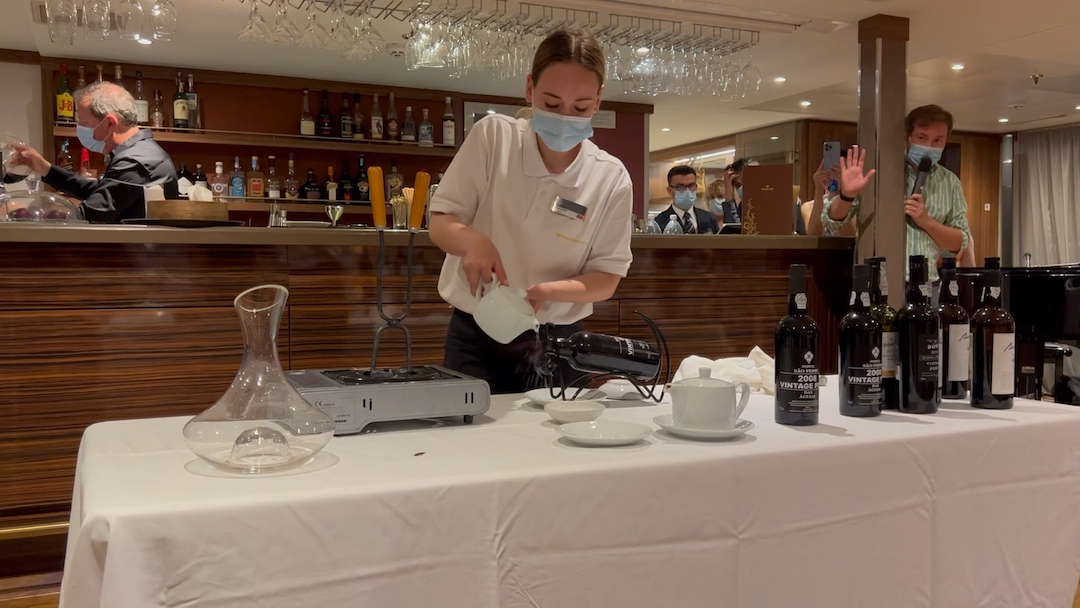 Tomorrow, we rise early for an all-day excursion to Salamanca.