It takes about half-an-hour to get from the Porto dock to the airport and our flight from Porto to Madrid was scheduled to leave at 12:20pm, so I was surprised when the ship told us that they'd arranged a 6:30am transfer to the airport. I'm paranoid, but not that paranoid – so I got them to change it to 9am, which let us have a civilized breakfast and say goodbye to friends before departing.
We got to the airport at 9:30 and went to the check-in counter listed on the departure board. It was marked for Transavia instead of Iberia, and the agent told me that we couldn't check in there. Some friends on the flight figured it out – the gate would change ownership 2 hours before flight time. So we hung around waiting for the magic to happen. Eventually, it did.
There were several other long lines ahead of us, but we had plenty of time and eventually made ourselves at home in the lounge to have one last sampling of Port.
We got to Madrid and got into the long taxi line; it moved quickly, and I was very happy to learn that there's a fixed 30 Euro fare between the airport and the central city.
Madrid is a big city; it reminds me of Paris, but with more fountains and bigger roundabouts. And it's hotter.

We hadn't had lunch, so we wanted an early dinner; I was afraid that might be difficult, since it was still siesta time, but the concierge here at the Westin Palace pointed us to Oven Mozzarella and we had pizza and wine for dinner. Possibly too much wine; we got the Juan Gil Jumilla, which was 15% ABV instead of the 11-12% we'd been drinking…and we finished the bottle. The pizza was good, and the decor was interesting – especially in the bathroom area, where the sinks were not immediately obvious (at least not after finishing the wine).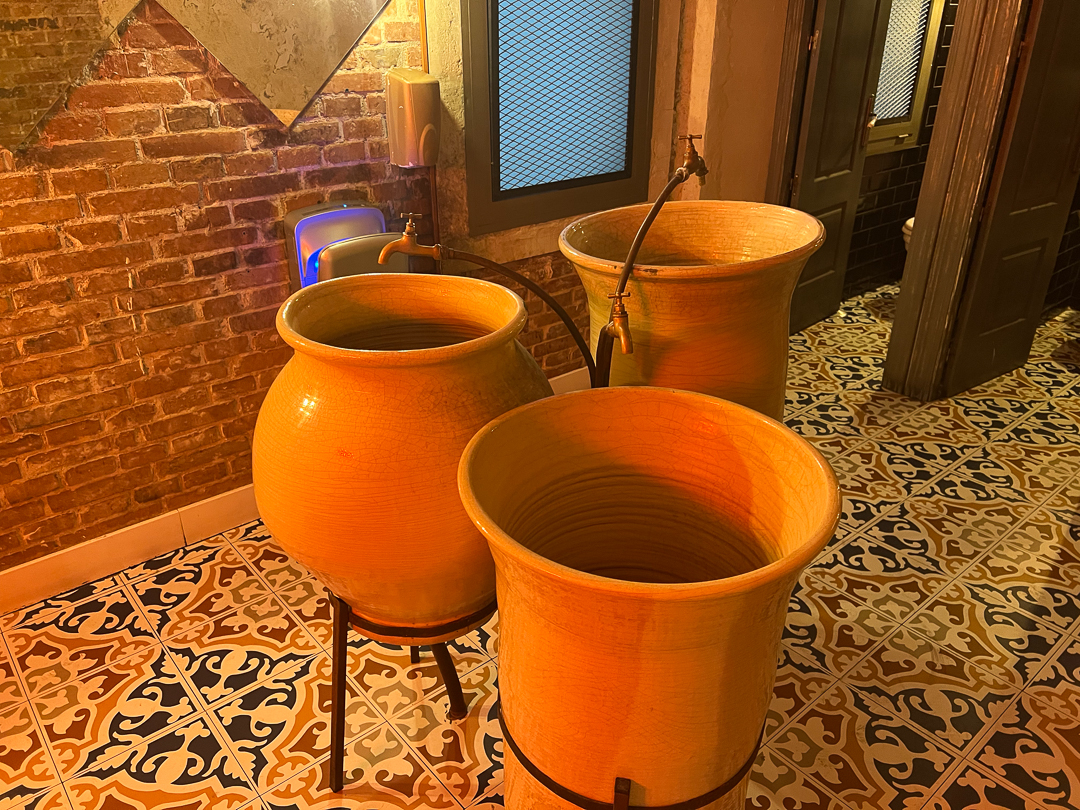 We decided to go to the Botanical Garden instead of going into a museum – but the whole city is really a museum of architecture and history. There was a monument to the architects of the Gran Via (the big street that our restaurant was on), showing the buildings in 3D.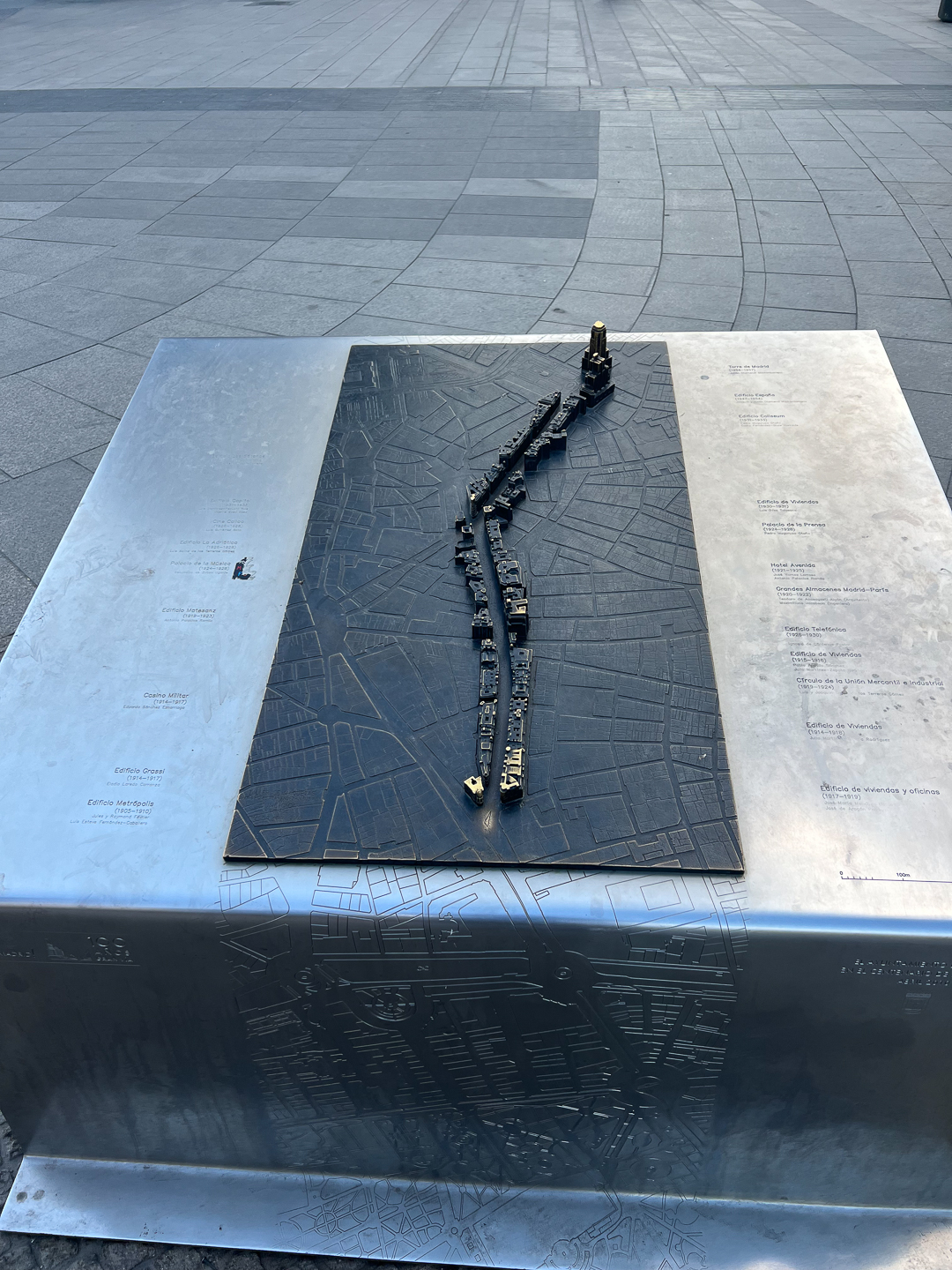 We passed a plaque dedicated to Franz Liszt.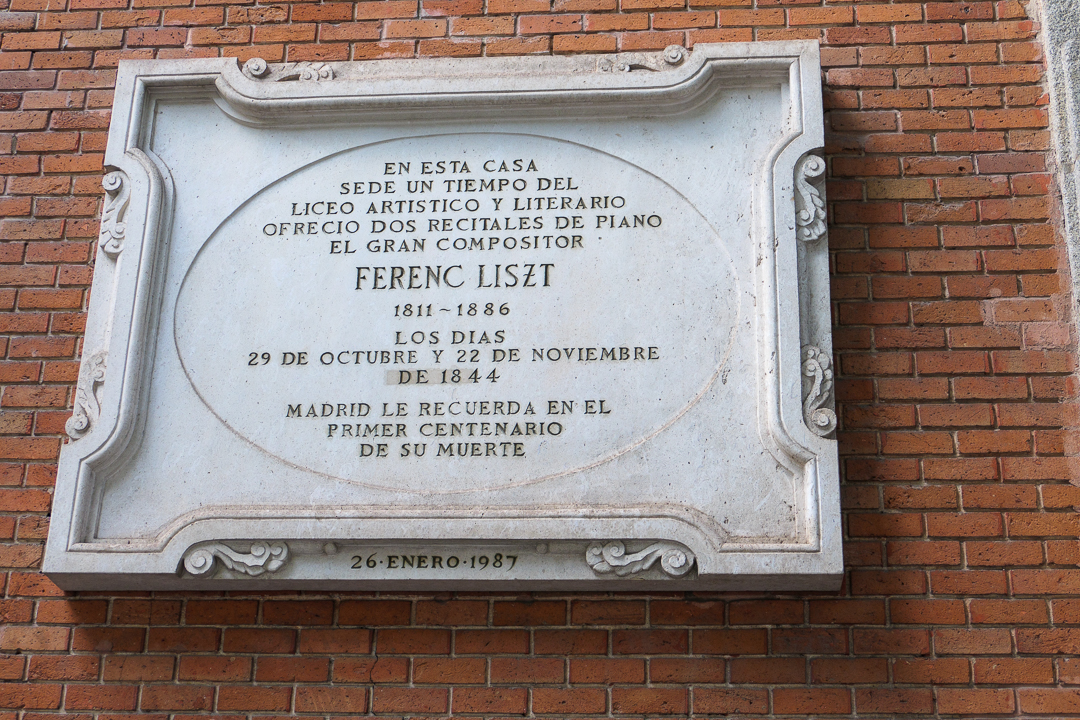 We walked by the Prado.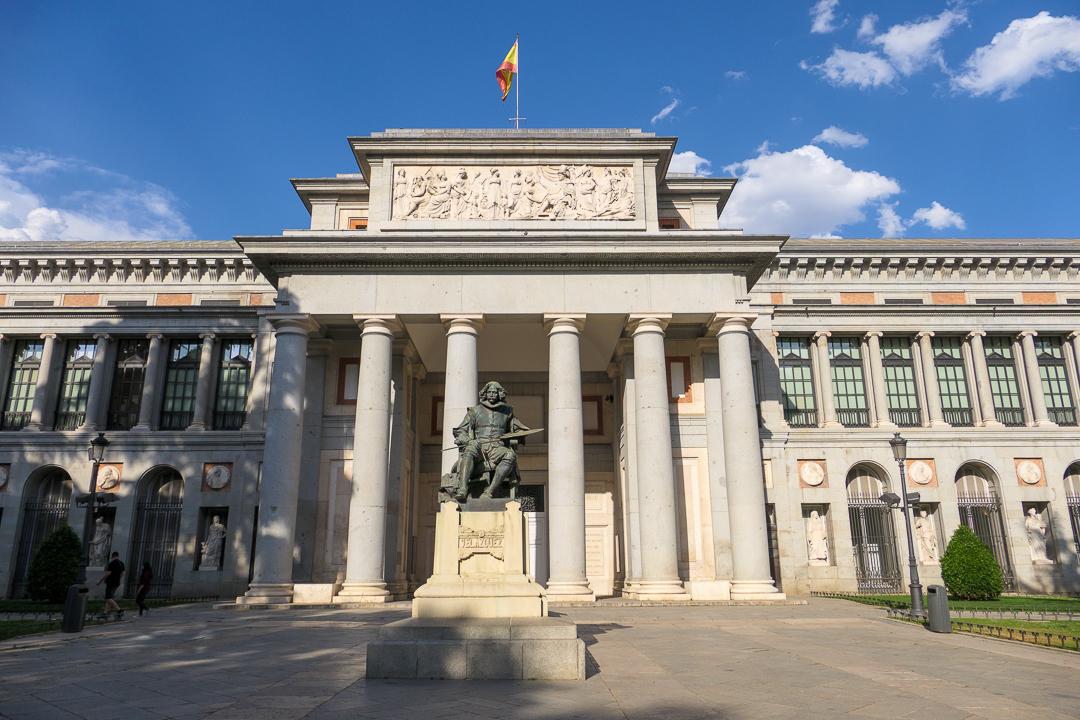 The Botanical Garden was very pleasant, even if there weren't as many flowers as I would have liked. We saw interesting birds, though, as well as an "insect hotel".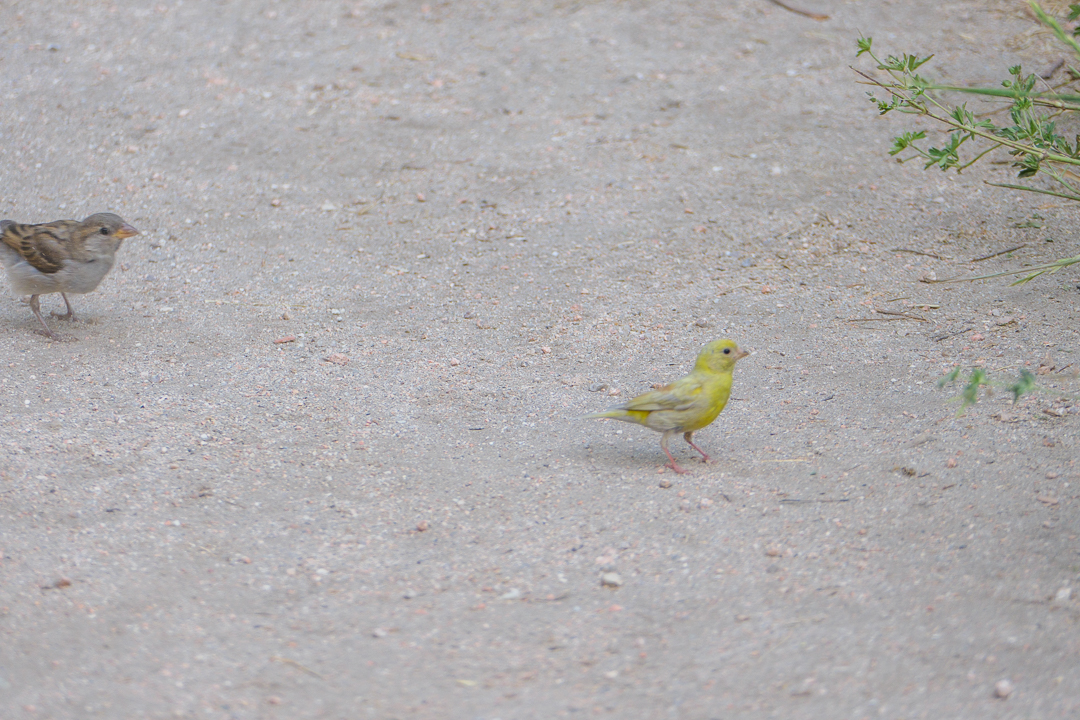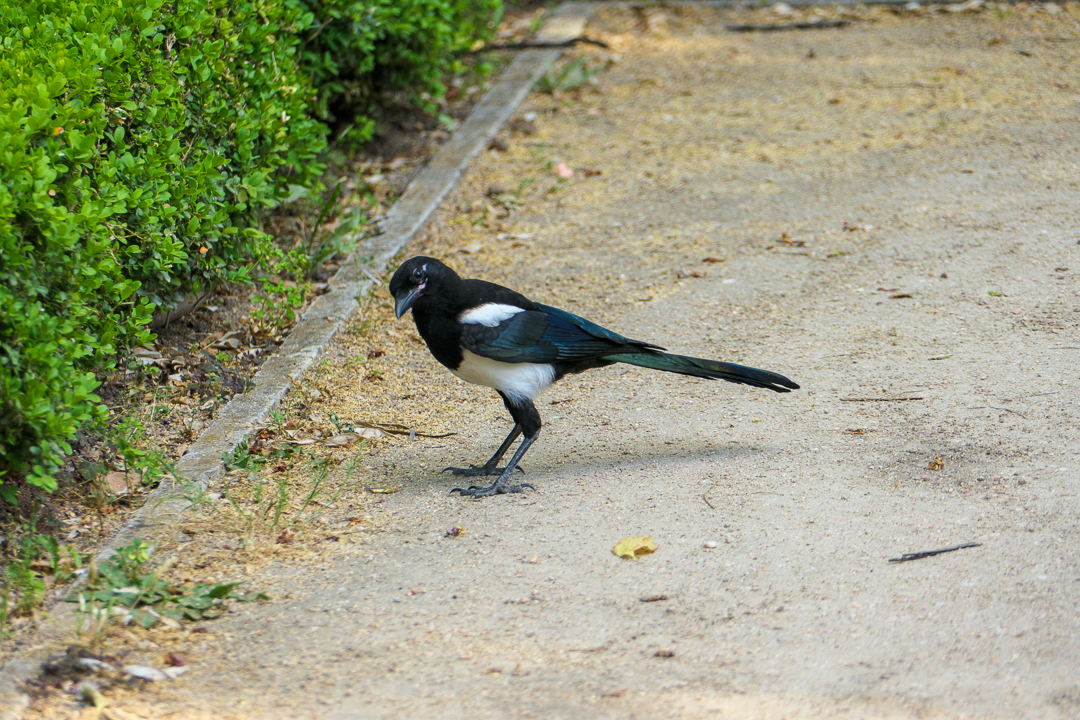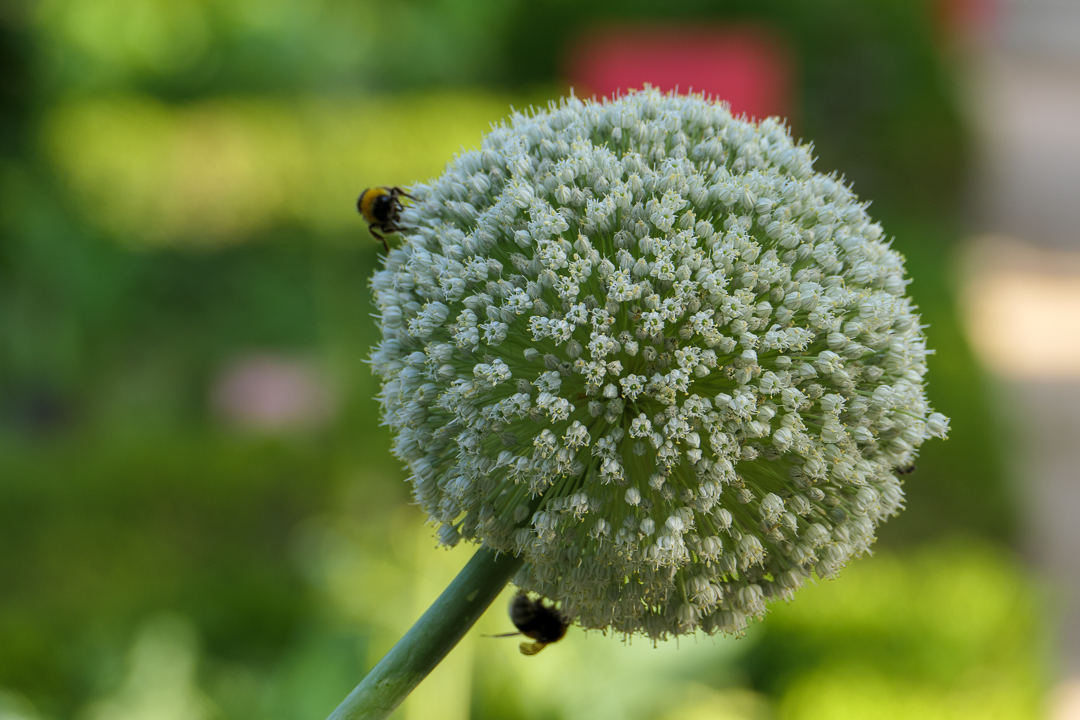 We left the Garden a little after 8:30, and the streets were hopping, and they got busier as we walked to Eccolo Gelato and then back to the hotel, passing the Congress of Deputies' building on the way.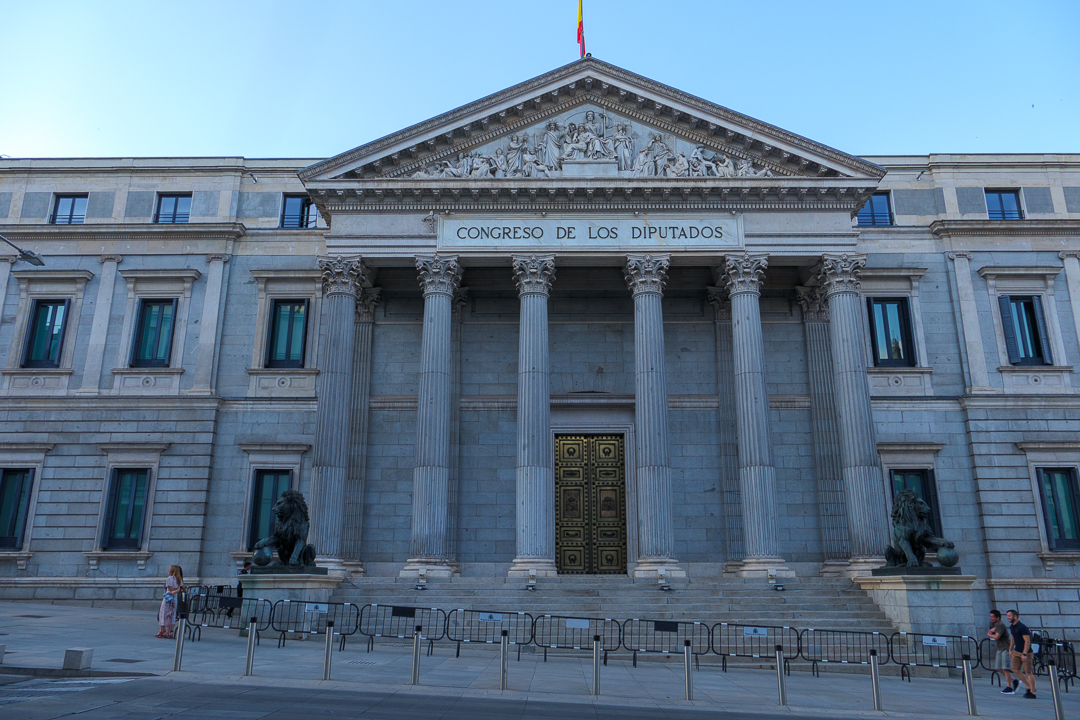 Tomorrow, we're off to Segovia.