We're waiting for boarding to open for our flight to Cape Town. It was strange not having to rush or worry about time at any point during our day at Heathrow – even though it took nearly 80 minutes to get from "off the plane" until "through security and on the concourse", it didn't matter.
We visited two BA lounges, the North (in the main terminal) and the satellite lounge in the B Gates area (our plane leaves from the B Gates). They were both much less crowded than the main South lounge and we were easily able to find seats with power, which is a nice change.
We had so much time available that we walked the underground walkway between the main terminal and the B Gates rather than taking the train. It was quiet – almost eerily so; we only saw two or three other people on the 15-minute walk. In fact, we had to take a selfie because no one else was around to take our picture!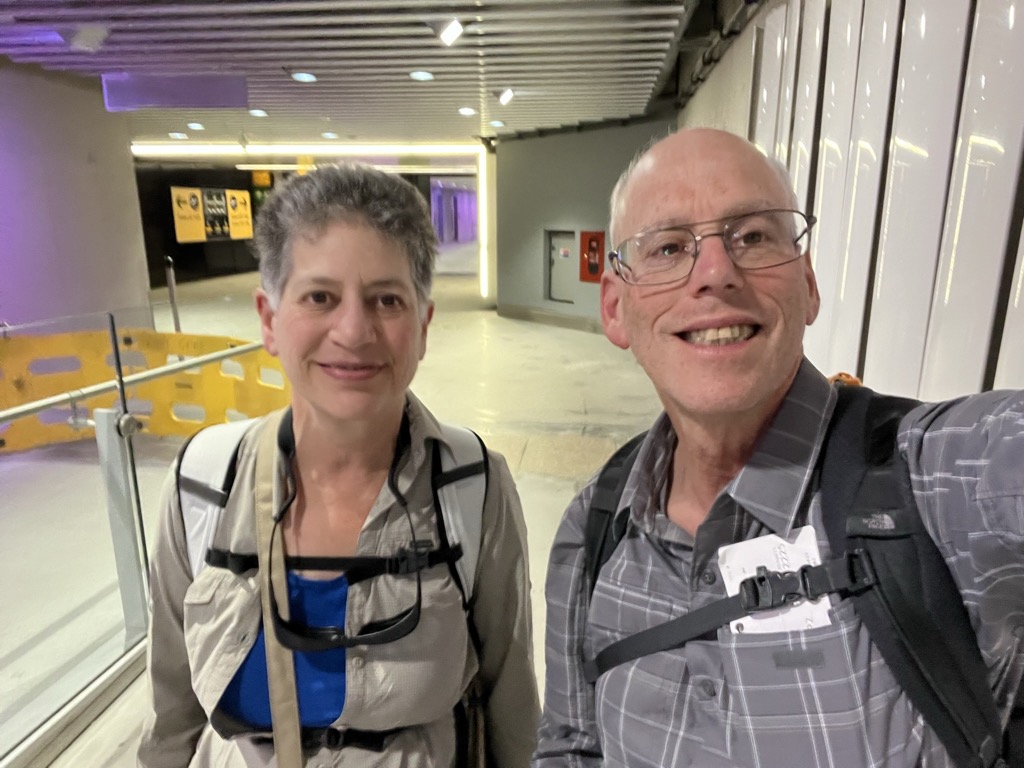 The time to board nears – next stop, Cape Town!